Bead accessories have always been very appealing to Nigerian women. Many of them make their own jewellery and share their bead designs pictures with fellows. Today, we decided to share some of the most beautiful bead making designs in Nigeria we could find. Check out the different Nigerian bead designs and find some inspiration for your new project!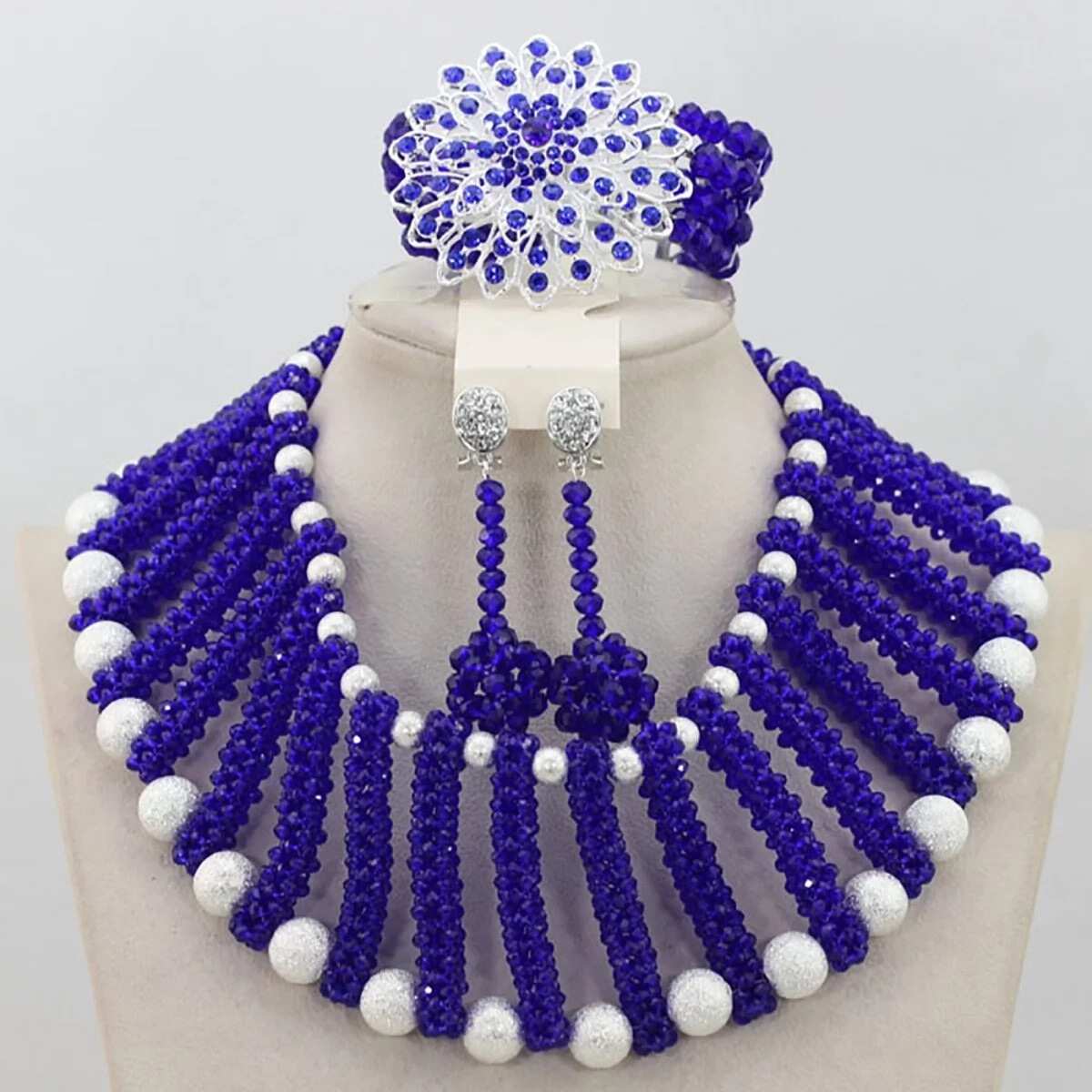 Current bead designs in Nigeria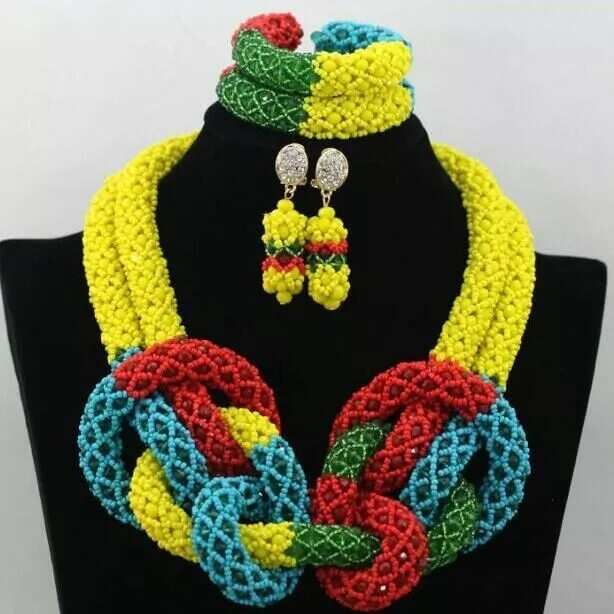 There is no limit to people's imagination when it comes to jewellery made out of beads. You can find numerous beading patterns for any style or occasion. We've decided to focus on some of the trendiest designs of this season, so that you can look your best at any event.
Most of the designs here are most suitable for formal occasions and celebrations. Nevertheless, you can wear them anytime you want, as long as they fit your personal style.
Below, you can find the latest bead designs for matching sets of accessories. Additionally, you can also consider the current bead styles for bracelets if you are interested only in them.
Latest bead designs for matching accessories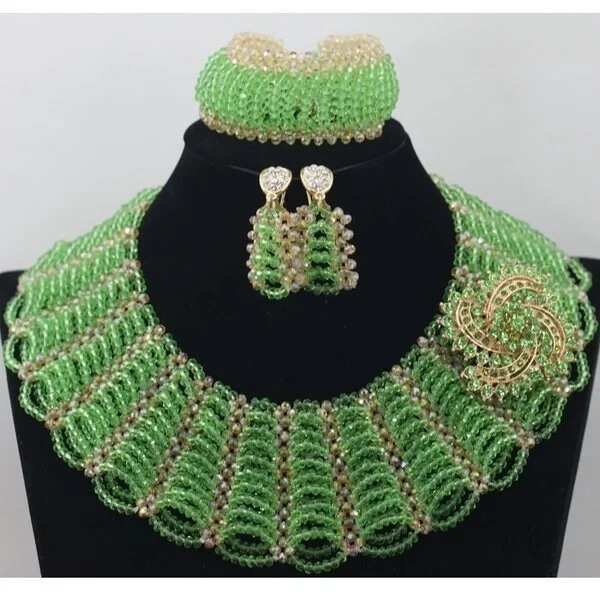 Nigerian women love their bead necklaces. Every design is unique and gorgeous in its own way. Most of the bead necklaces we could find even come with matching bracelets and earrings. Take a look at some of the latest beads designs for earrings, bracelets and necklaces in Nigeria.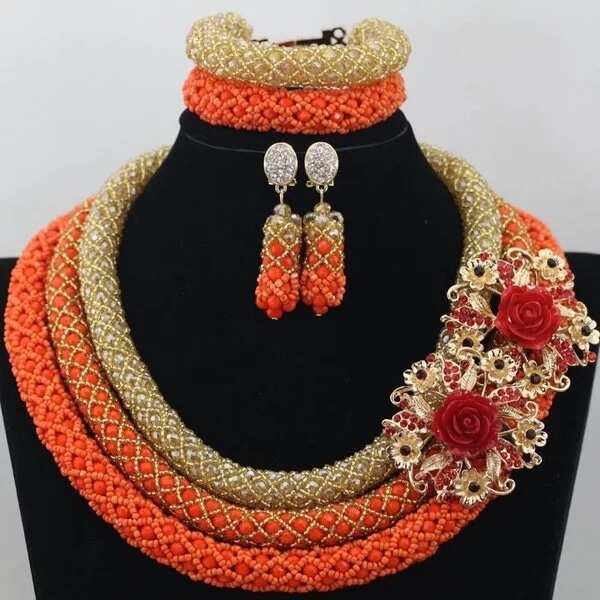 One of the most popular trends these days features several large flowers on the necklace. Most of these designs are spiral bead necklaces that consist of three or four ropes and have one or more flowers on the side. Usually, they come with bracelets made in the same technique and matching earrings. This design works great with any colour scheme. You can wear such set of accessories to any formal event.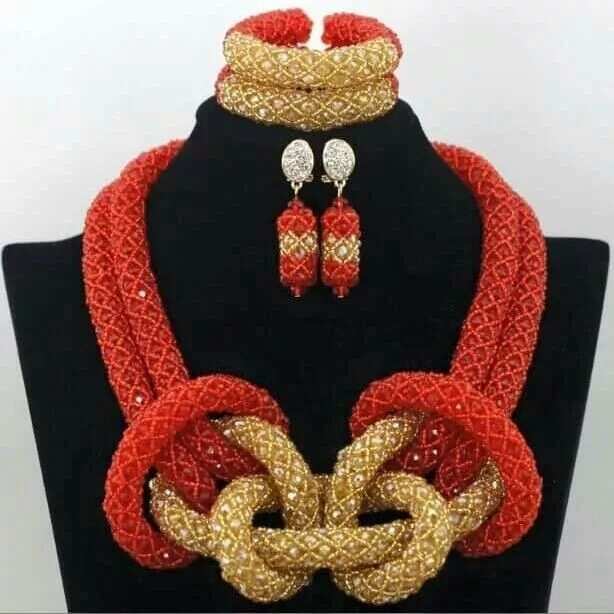 You can also go for a necklace that looks like a naval knot. Like the previous accessory, this necklace is also a type of spiral bead necklace. Only instead of having several ropes in a row, it involves tying them in a loose knot. The bracelets and the earrings are usually made with the same spiral design minus the knot.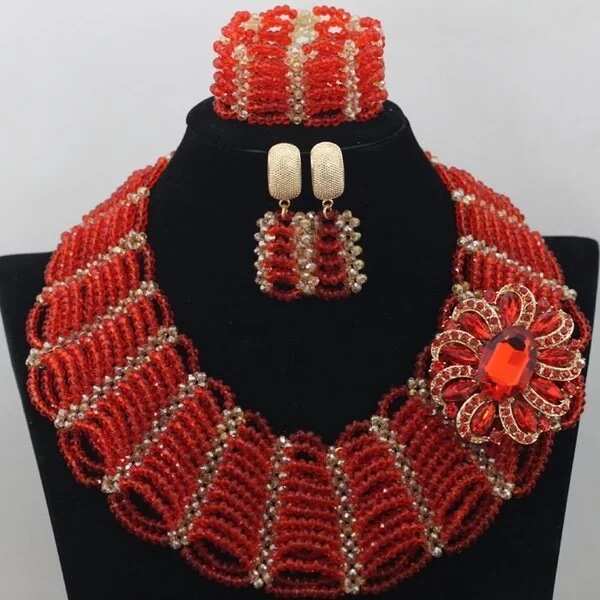 Another cool style involves seed beads stitched together to form a wide colourful 'collar' around your neck. These necklaces work great with wide bracelets and long earrings with matching patterns. You can also attach a single flower on the side to add a little flare to it.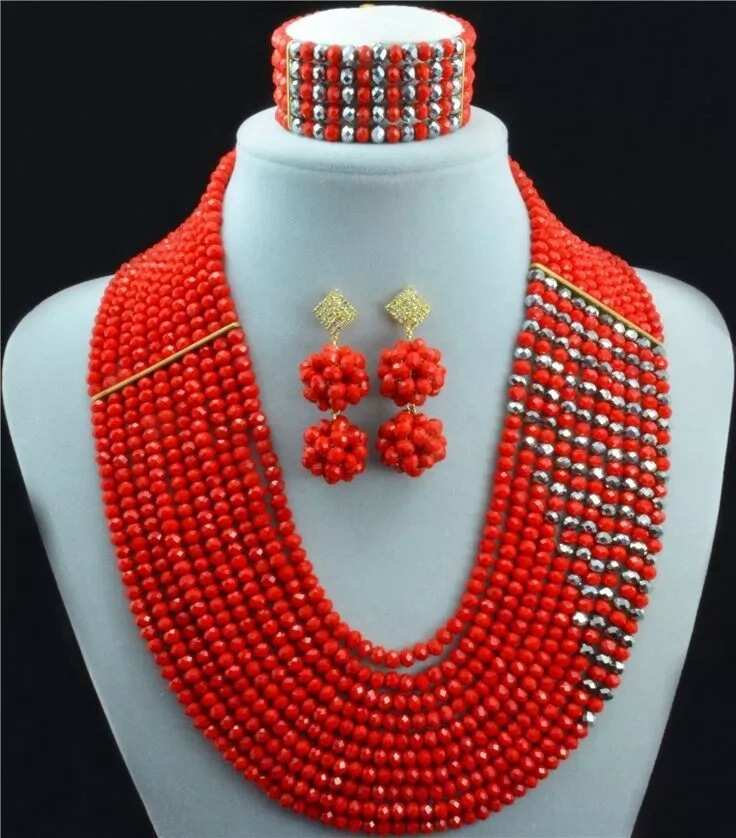 A style that is somewhat similar to this involves numerous straight strands of beads connected in one necklace. These bead necklaces look absolutely stunning. The matching bracelet usually also looks like it is made out of individual strands. The earrings can either follow in the same style, or look like little bead balls. You can also replace the regular seed beads with corals for extra style points.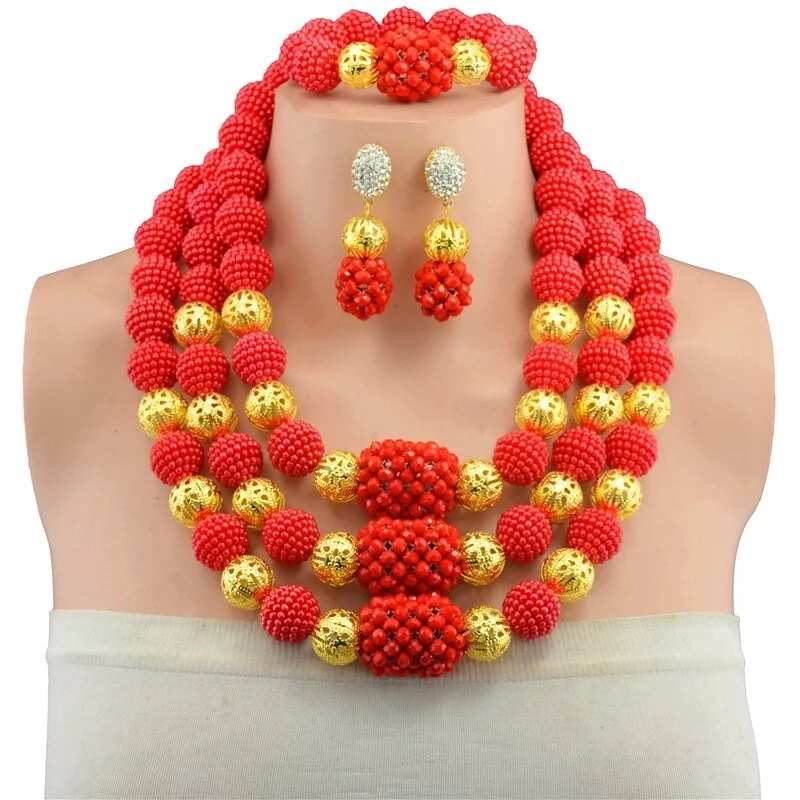 One of the most beautiful Nigerian beads designs, in our opinion, is the one that features large beads. Each bead looks like it was made out of smaller beads. This adds volume to an already large accessory, which makes it even more stunning. The bracelet and the earrings usually feature the beads arranged in a similar order as on the necklace.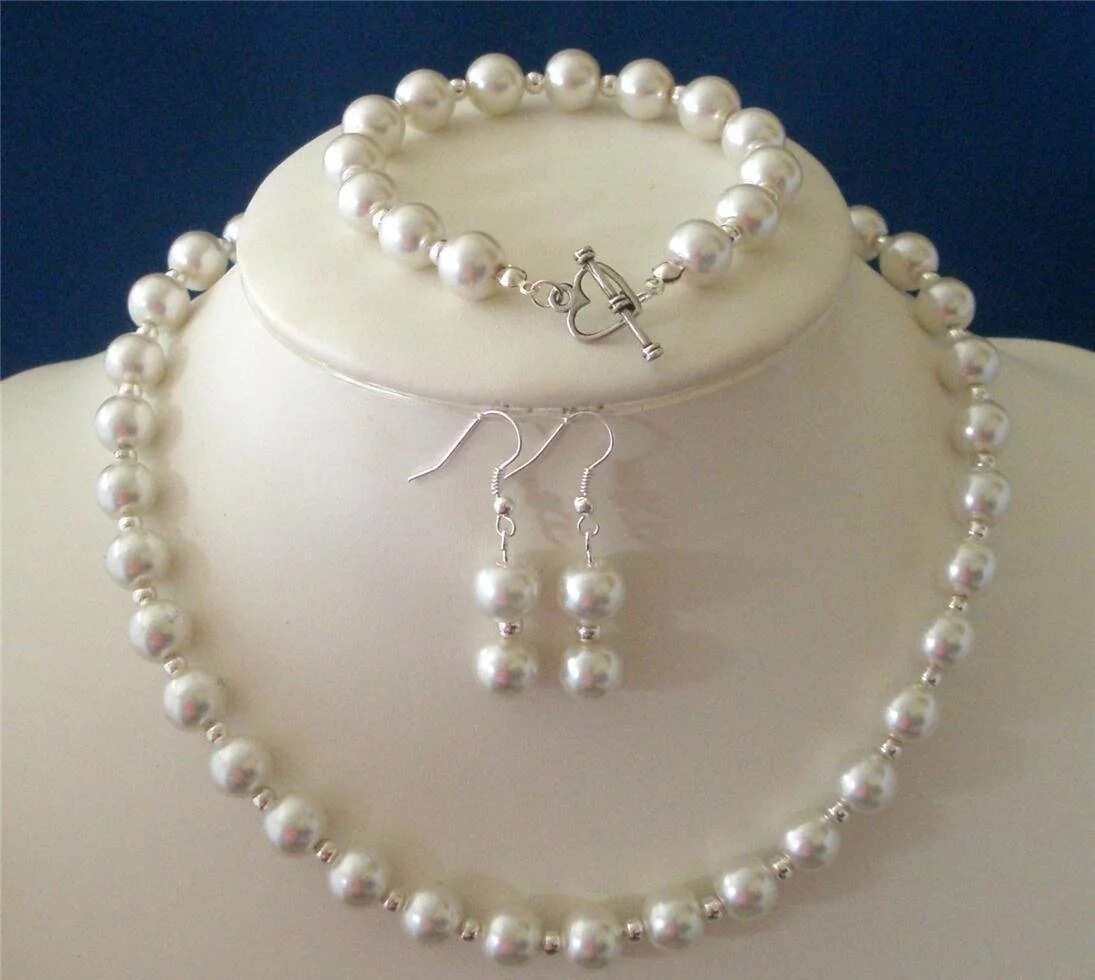 If none of the aforementioned styles seems like a right fit for you, you can always go for something classic. For example, a stylish pearl necklace-earring-bracelet combination. Pearls will never go out of fashion. This design is also perfect for those who prefer minimalistic jewellery.
Current bead styles for bracelets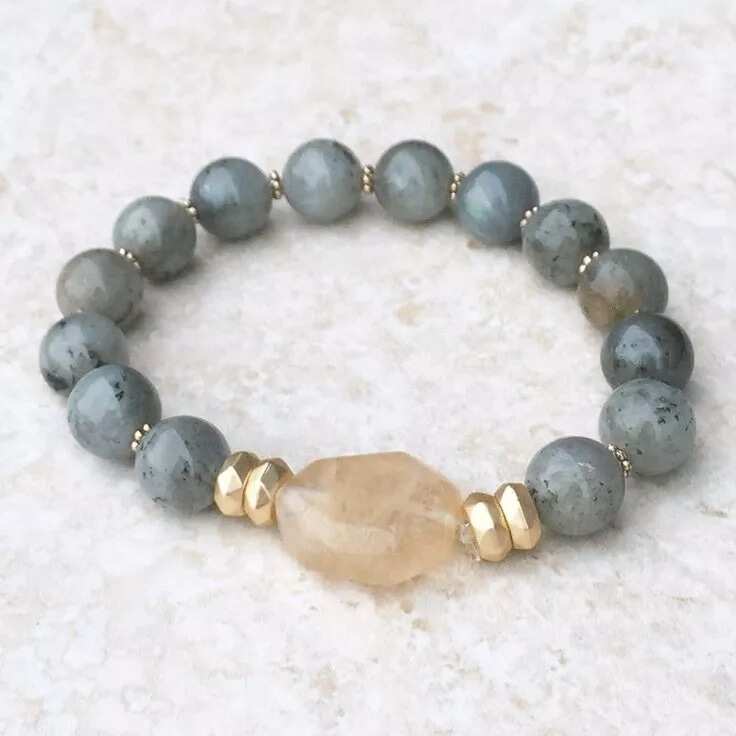 READ ALSO: Nigerian beads styles
If you do not want to wear a matching set of accessories, do not be discouraged. We have an option for you as well. Bead bracelets are in trend these days. You can check out the following Nigerian beaded necklace designs for bracelets to find inspiration for your own bead making idea.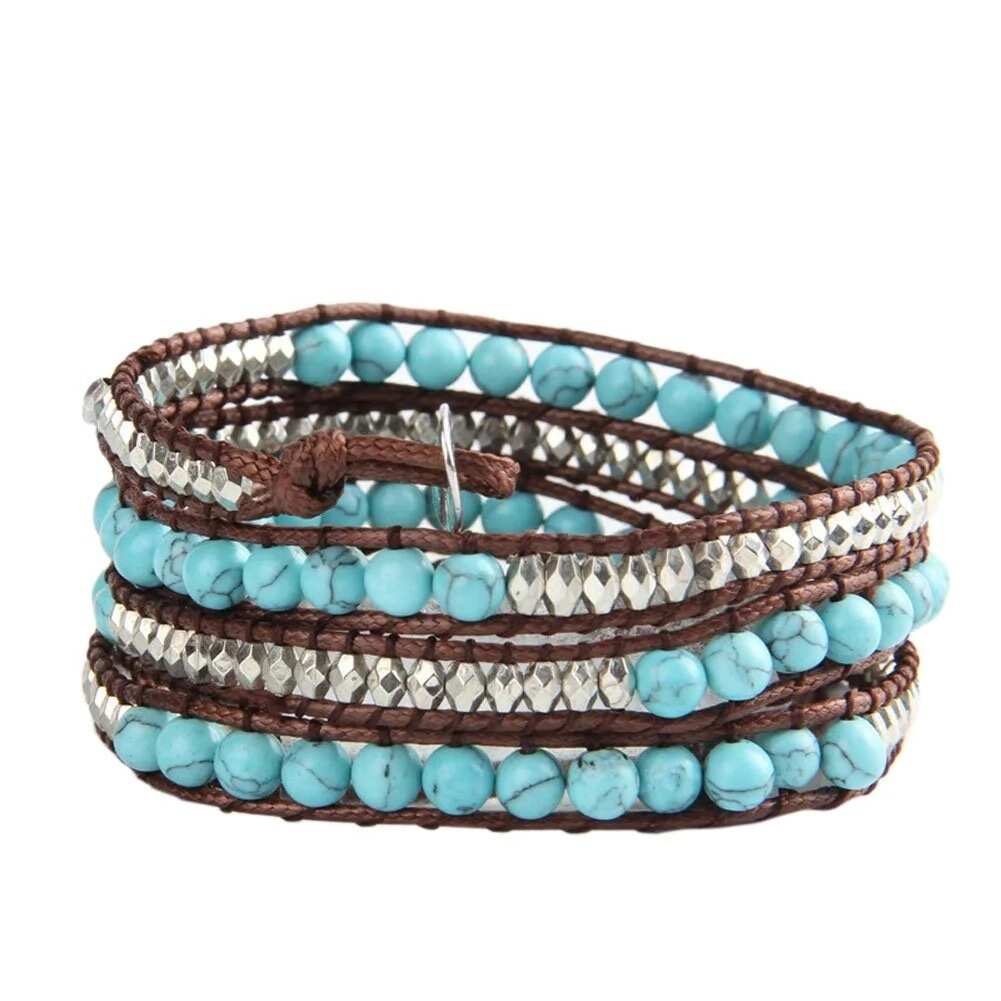 A wraparound bracelet made with differently shaped beads and a leather lace will be a great addition to your accessories. Choose two (or even more) types of beads and a strap of leather to go with them. This design will be perfect for a casual summer look.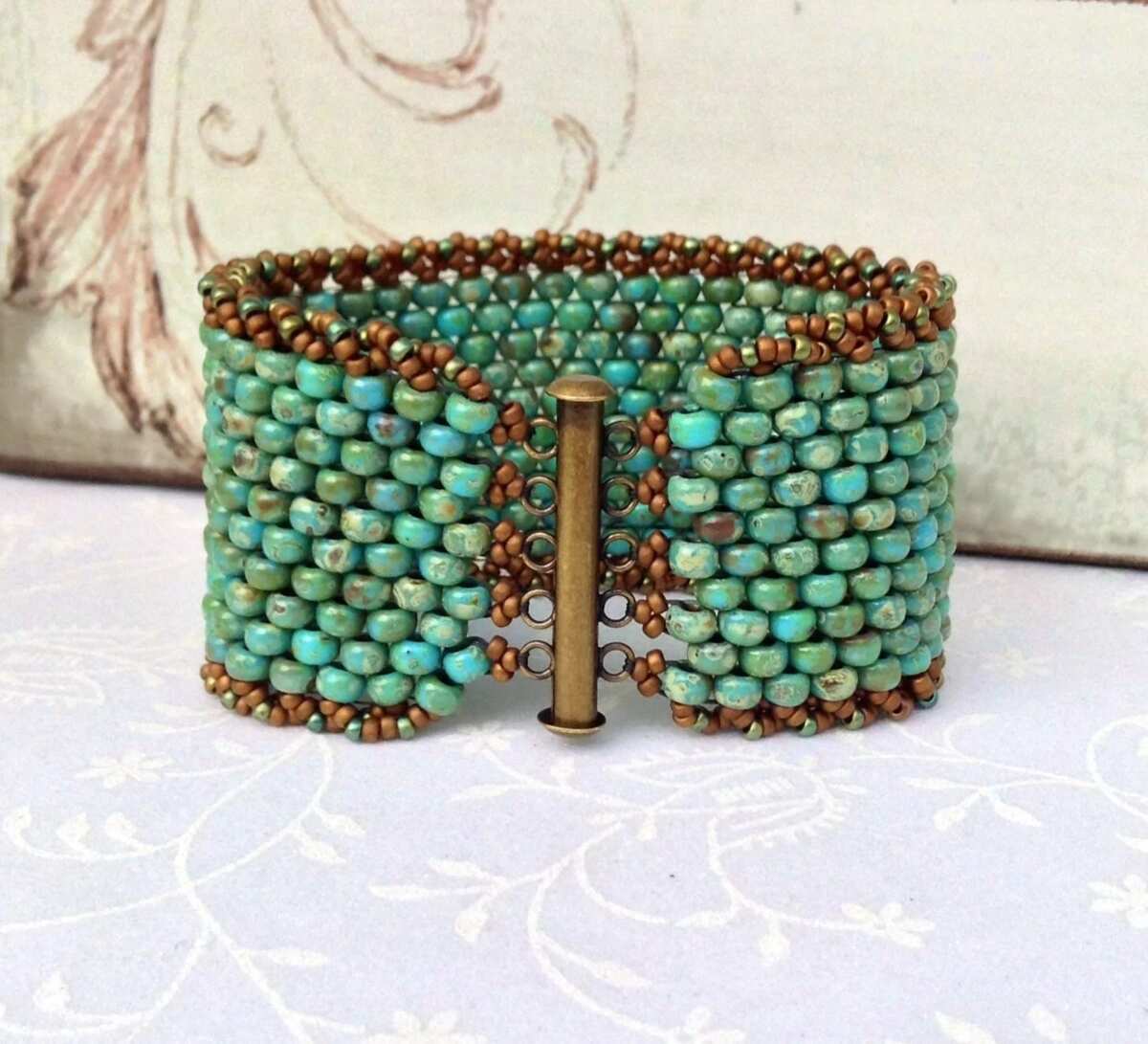 A wide peyote-stitched bracelet will serve as a great finishing touch to your look. You can combine as many different beads as you want. However, we recommend you to try the colour scheme you see in the picture, as it would be a beautiful match to your skin.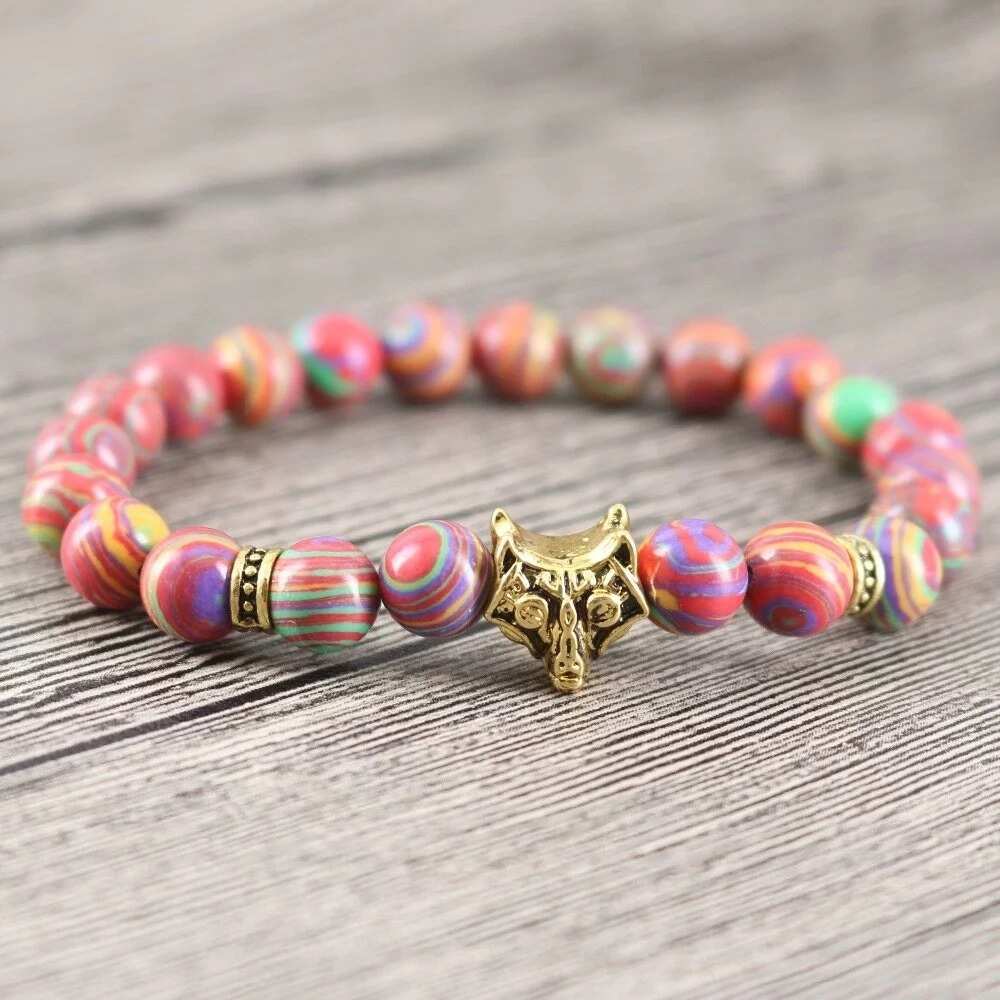 Charm bracelets are back in fashion. If you pair your favourite charms with your prettiest large beads, you will end up with a cute and stylish bracelet. It can not only work as a colour accent on your outfit, but also as a reflection of your personality.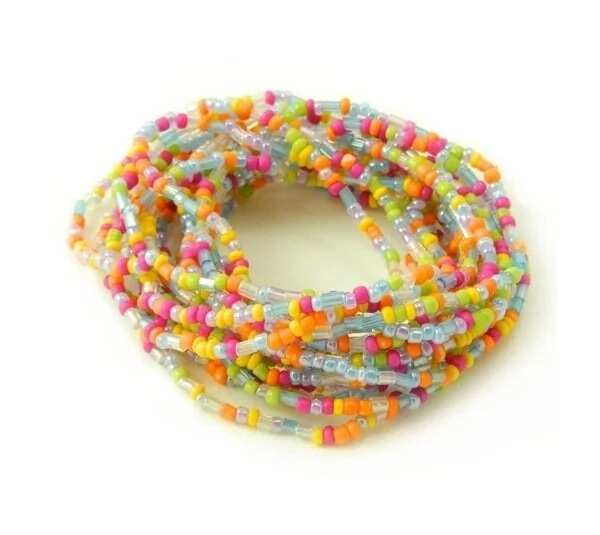 A fun bracelet made out of art beads will make even the gloomiest day so much brighter! Just put it on and see colours bloom right before your eyes. It might seem a bit immature, but every one of us needs to feel like a child every now and again.
We hope that you have found some inspiration in our beads designs. With all of these latest beads designs, you will be able to stun everyone with your style and skill. So get to crafting as soon as possible and share the pictures of your beautiful creations.
READ ALSO: How to make spiral bead necklace?