Is Buhari back to Nigeria? - Issues to be solved by the president now
In early May, the President of Nigeria left the country for treatment in London. Is Buhari back to Nigeria now? Yes, this news is true. He returned on Saturday, August 19. The nation that had waited for the ruler for so long welcomed him with open arms. A magnificent ceremony was held, which was fitting to Buhari's high rank. It was not all about the welcome, however, there were a lot of issues that needed his urgent attention.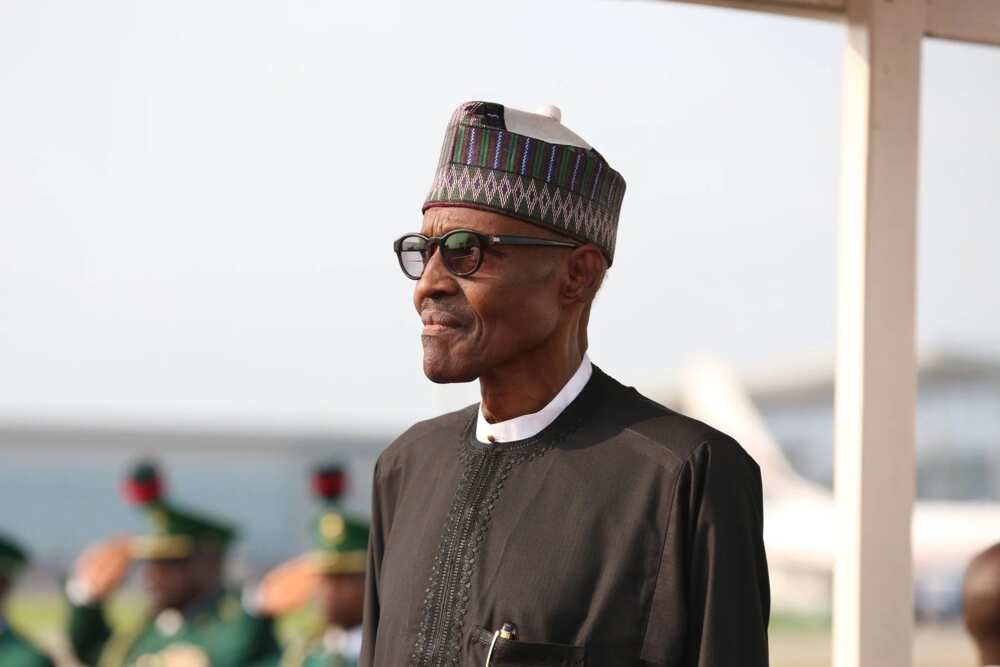 Tense situation between North and South
Every hard worker knows the feeling when you come back from a vacation and overwhelmed with work. President Buhari has increased responsibilities because he has to provide the welfare of the whole nation. There are a lot of serious current problems in Nigeria. Agitation for the restructuring is one of them.
Muhammadu Buhari is an officer of the army and also a general. In 80s he eliminated north-east insurrection. In this situation, he is also expected to keep the nation together. The President is to conduct some appointments. Soon we'll see if the southeast, whose representatives argued that the government does not pay enough attention to them, will be calm.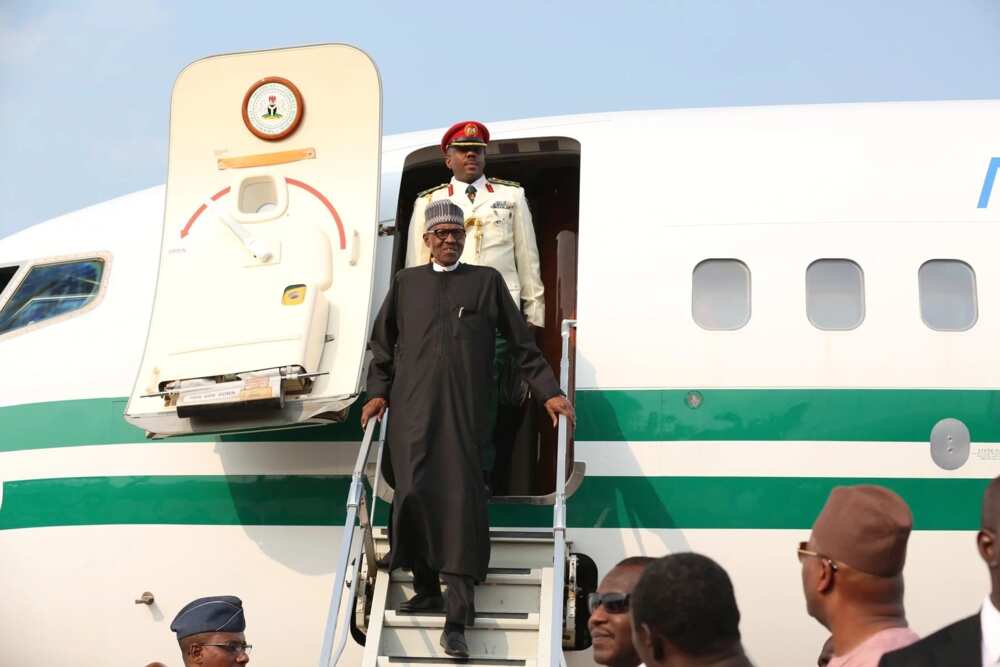 Unclosed issues
Yemi Osinbajo served as the acting president and the leader of the committee. He interacted with the Attorney General, an advisor in matters of national security. Buhari instructed them to deal with financial offenses against SGF Babachir Lawal. The politicians also worked on the issue of uncovering the 13 billion cash belonging to NIA and found in a secret house of Ikoyi.
The president was supposed to receive the report about these cases in May but left Nigeria in a hurry because of health problems. These cases have been suspended since April. Taking into account the importance of SGF in national politics and NIA in state security, it is expected that if Buhari returns to Nigeria he will first deal with these issues to finally close them.
READ ALSO: General Muhammadu Buhari family history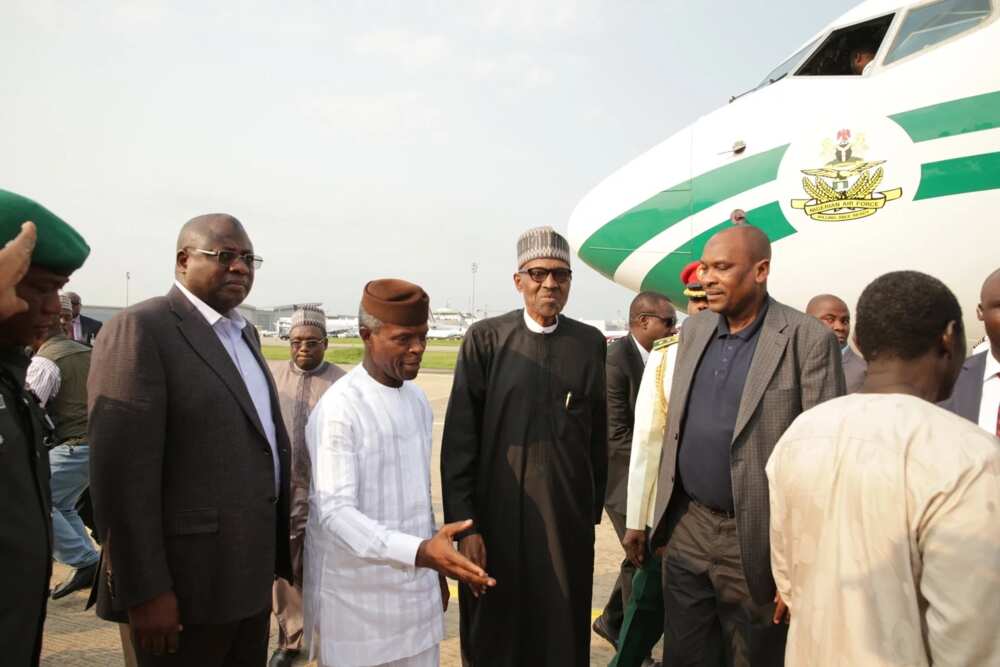 Refused candidates
While Buhari was in the UK, he was visited by Speaker and the Senate President. Unfortunately, it didn't contribute establishment of the benevolent relationship. While the ruler was out of Nigeria, Senate refused his candidates. The directive was called illegal and incorrect to avoid problems between executive and legislative powers.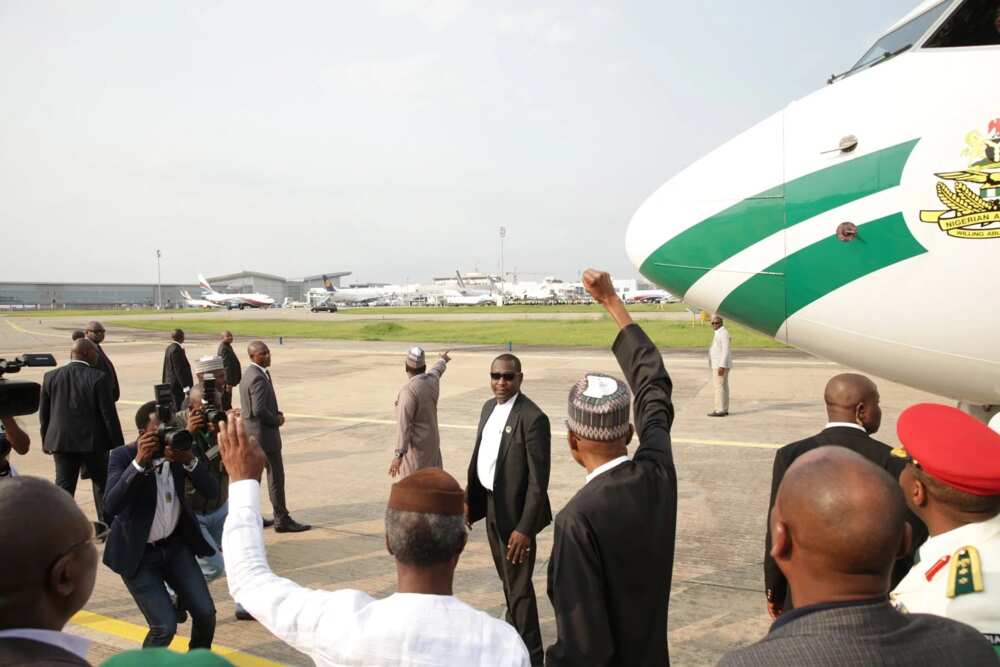 Crisis inside the ruling party
Complications in the President's team led it to be criticized for the wrong strategy and ineffective management methods. The president's party is going through some difficult times. The reason is not only external but also internal problems. Some members can't come to a compromise, which greatly weakens it. The President was the center of his team, a real leader, without which many new problems would have appeared. The question: is Buhari back from London is important because his return should help foster unity.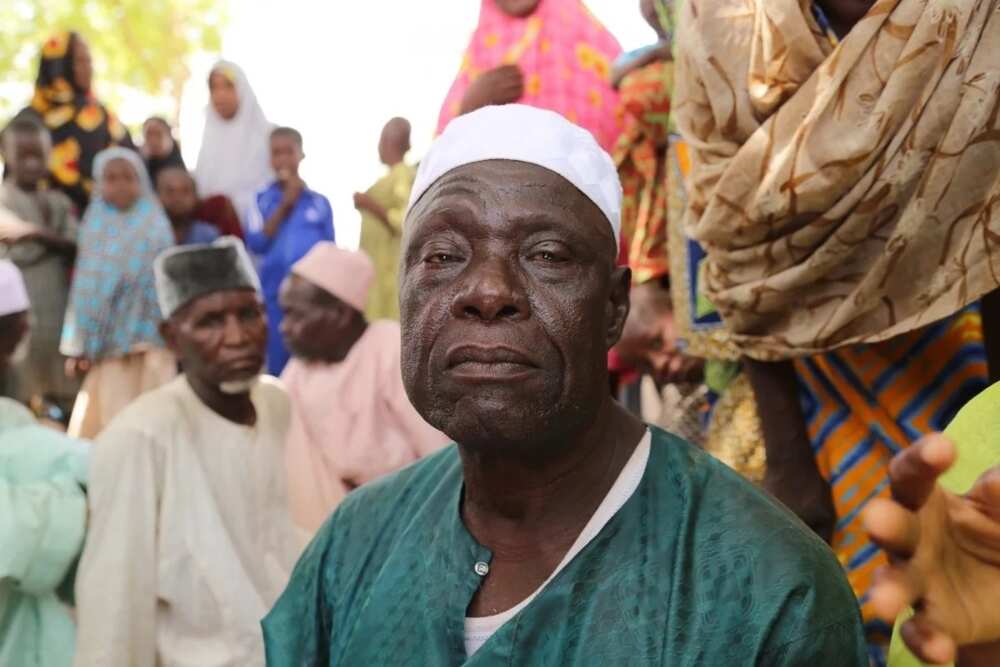 Distrust of people and politicians
There are some alarming factors:
● Most Nigerians expected to have a healthy and strong ruler. Buhari's illness greatly compromised his authority. The people felt abandoned when the President left for another country for such a long time. Many people even regretted that they voted for him more than two years ago.
● When the head of the state went on vacation for medical treatment, this fact was counted as a negative. Politicians began to talk about revising the composition of the ruling elite.
● Throughout the country, it was said that deputy Yemi Osinbajo didn't have enough authority and did not perform as well as should have been expected.
Islamic terrorists
It's worth recalling that in 2015 the President instructed service chiefs to crack down on Boko Haram, Islamic military, attacking the North, North-East. After 3 months, the task was completed. However, despite these successes, most of Borno State territory still lives danger.
Calm was only a little bit obtain in Maiduguri. However, in two years ,even this area was attacked. Scientists were looking for oil in Chad Basin and were recently captured by terrorists. Thanks to the return of the Buhari, military forces will be able to develop new ways of fighting the intruders.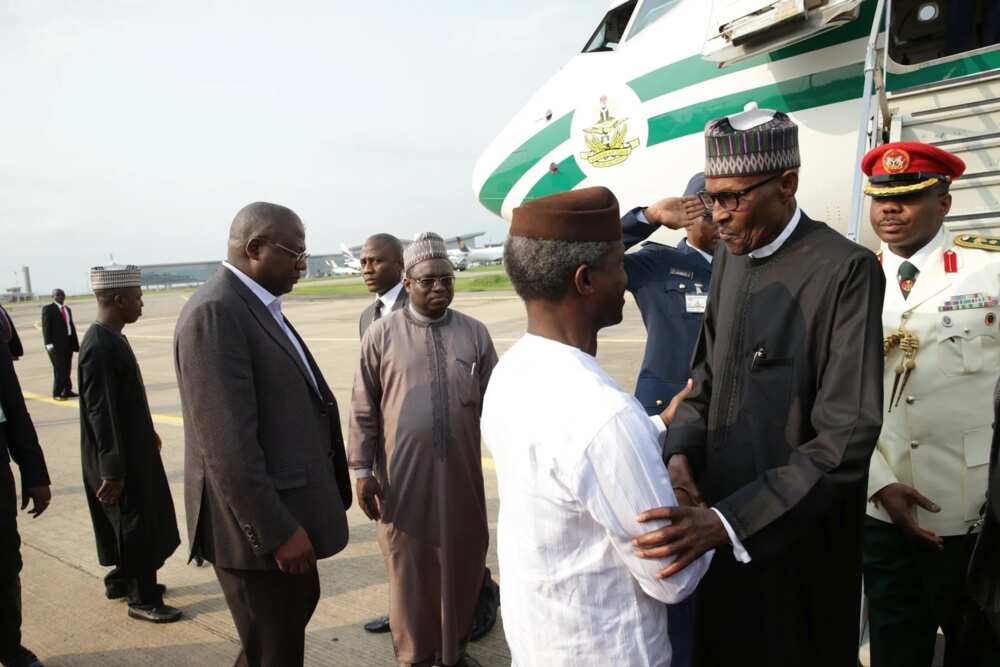 Asking is Buhari back, Nigerians are waiting for serious explanations and drastic changes. Only very serious problems could have caused him to live in the UK for 104 days. All of the above-mentioned problems hang over the authorities and people. So let's hope for their solutions.
READ ALSO: Brief report of the things that have happened since Buhari went on vacation
Source: Legit.ng