Trending hairstyles in Nigeria 2018
Stay informed about trending hairstyles in Nigeria in 2018. It's not difficult to create a new hairdo. Don't be afraid to experiment. Well-groomed hair is the beauty of any woman.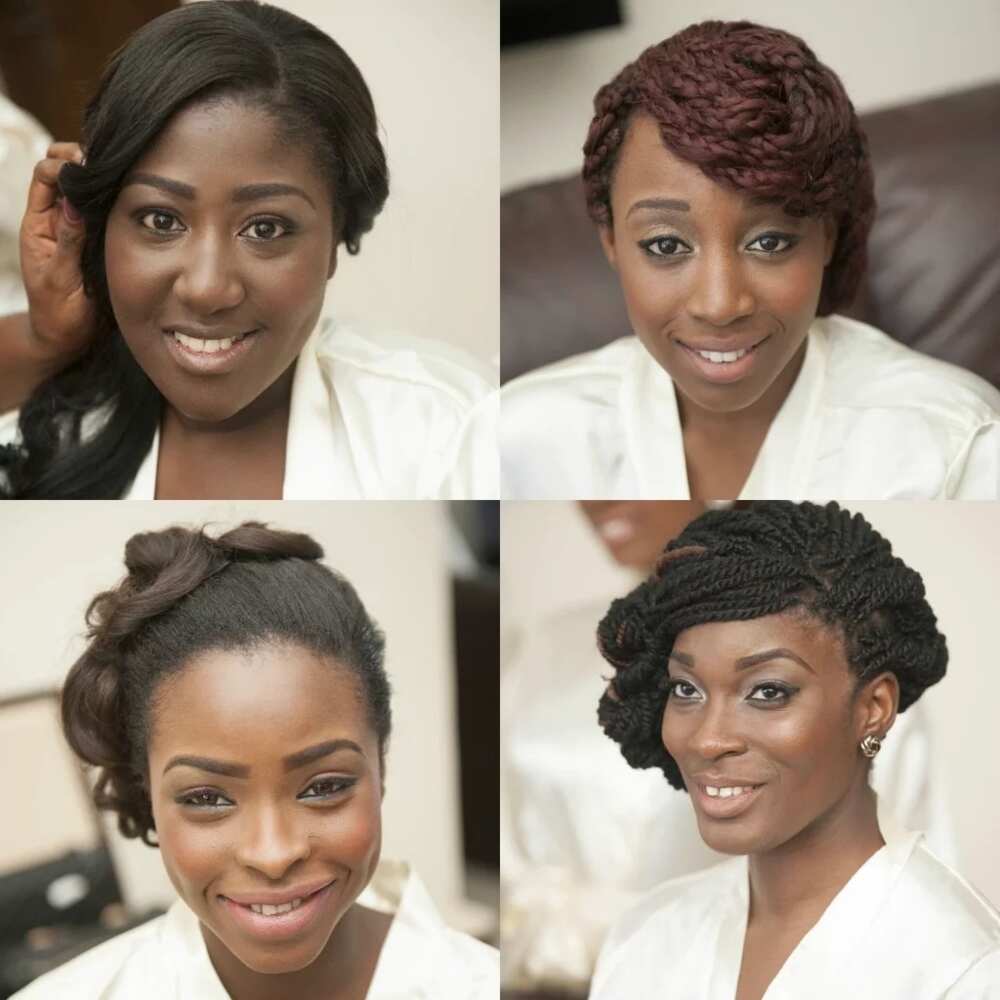 Only yesterday, long straight hair was trendy, today everyone is in a hurry to make a bob and put it in waves. Fashion changes constantly, and our hairdo should too.
Let's see all Nigerian fashion trends in hairstyles 2018. What hairdo is on trend? How can a bang be arranged to make the hair look fashionable? All new hairstyles with photos are collected for you.
Choose your hairdo to taste, change your usual ones and create a stylish look.
Trending hairstyles in Nigeria
1. Long Ponytail
Let's start with one of the most simple, yet beautiful hairstyle. The stylists have decided to align this hair in the perfect and casual ponytail. This style brings attention to your beautiful face.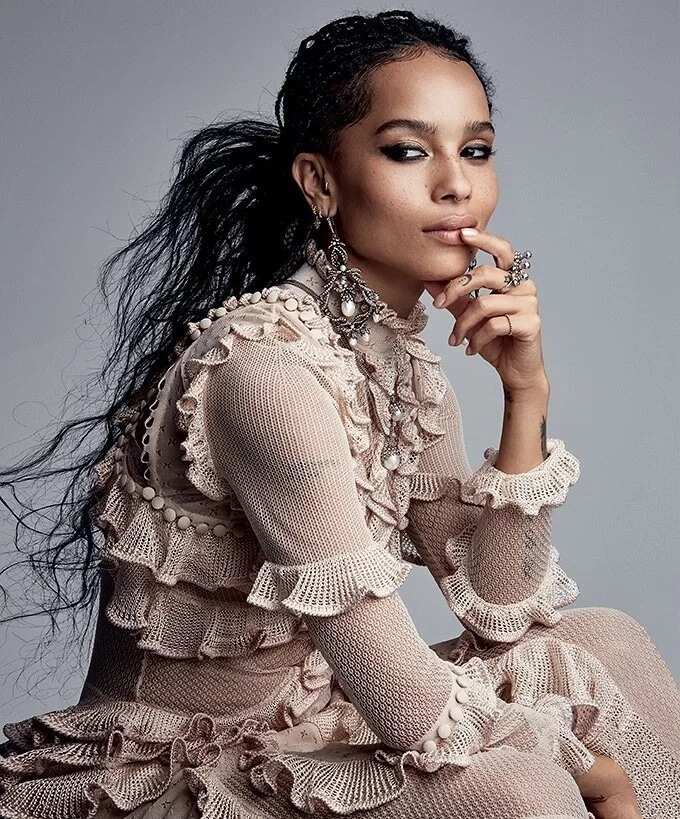 For this look, you do not need to spend a lot of money. All you need is the right extension and you're good to go.
Look for a nice ribbon or some scrunchies and get those hair off your face for a more sultry look.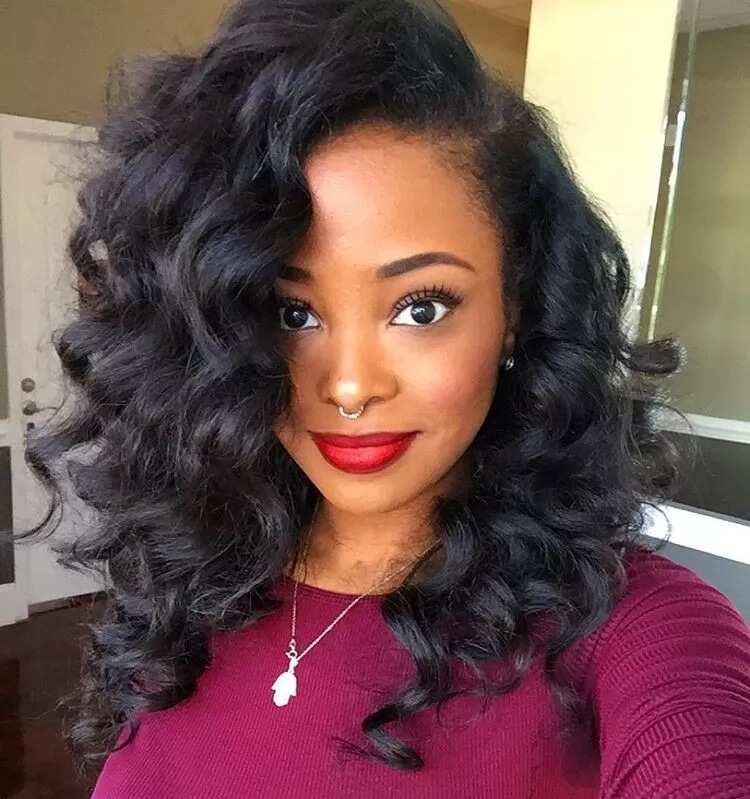 2. Braids
Braids have been in trend for many years and we doubt they are going away anytime soon. They make you stand out and express your pride in your roots. Mix and match colours or simply go with one solid colour. The choice is yours.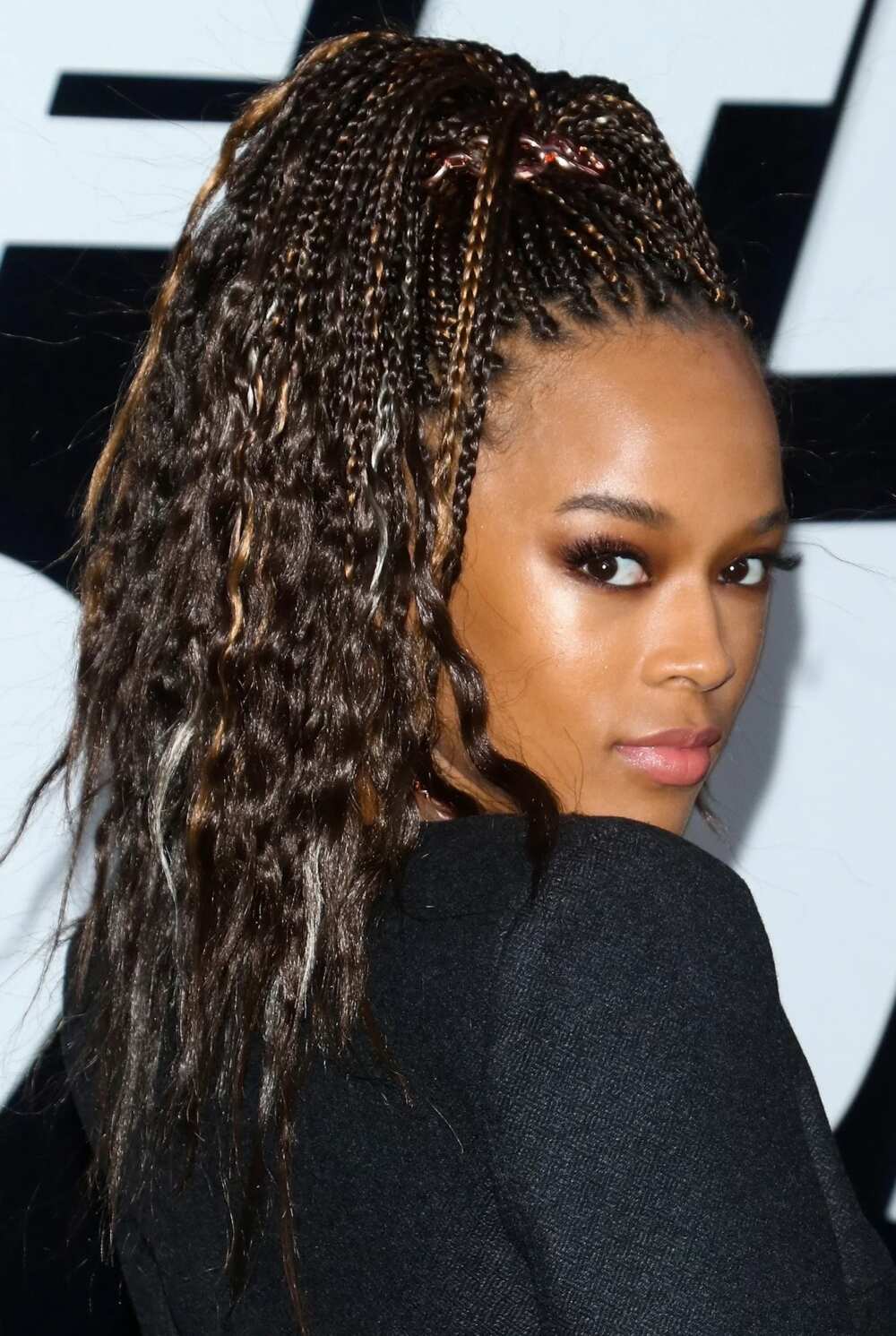 From thin stands or braids to bigger, more complex styles, you are only limited by your imagination. Switch your looks around until you find which of them suits you. Braids are capable of making you the cynosure of all eyes.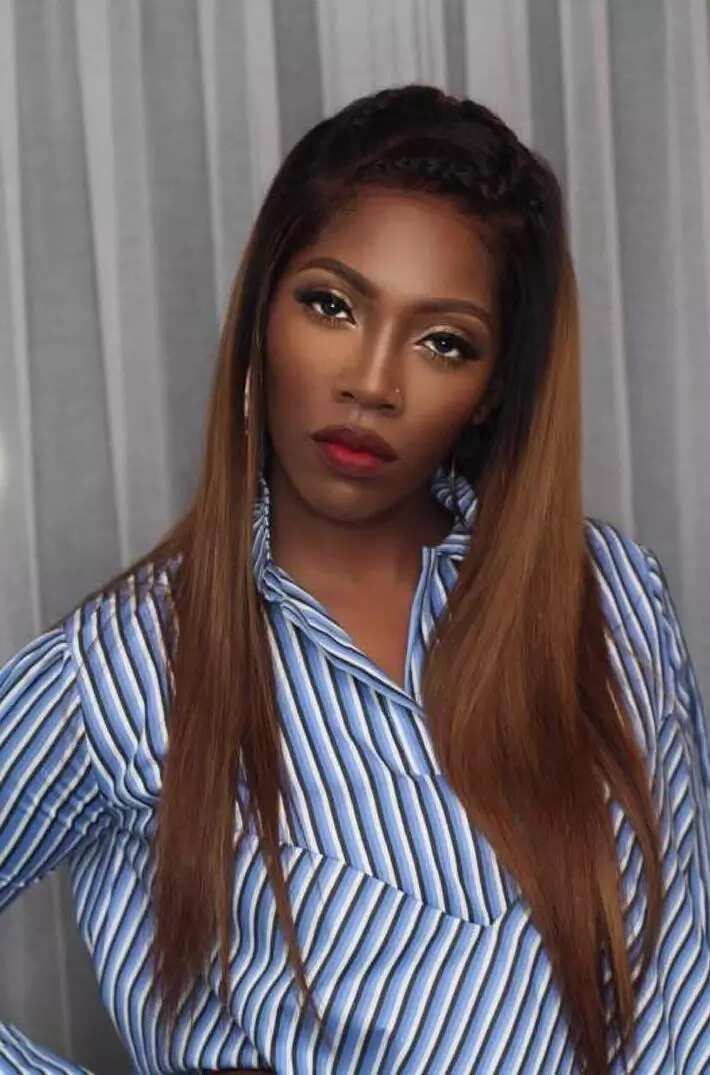 3. Cornrows and Weave
Take a look around you and you'll see fashionistas sporting this look. It is a mix of regular cornrows and some hair extension to add more character to the look. If you are looking for an alluring hairstyle for an event, this is the way to go. Nigerian hairstyles with attachment will always draw some attention.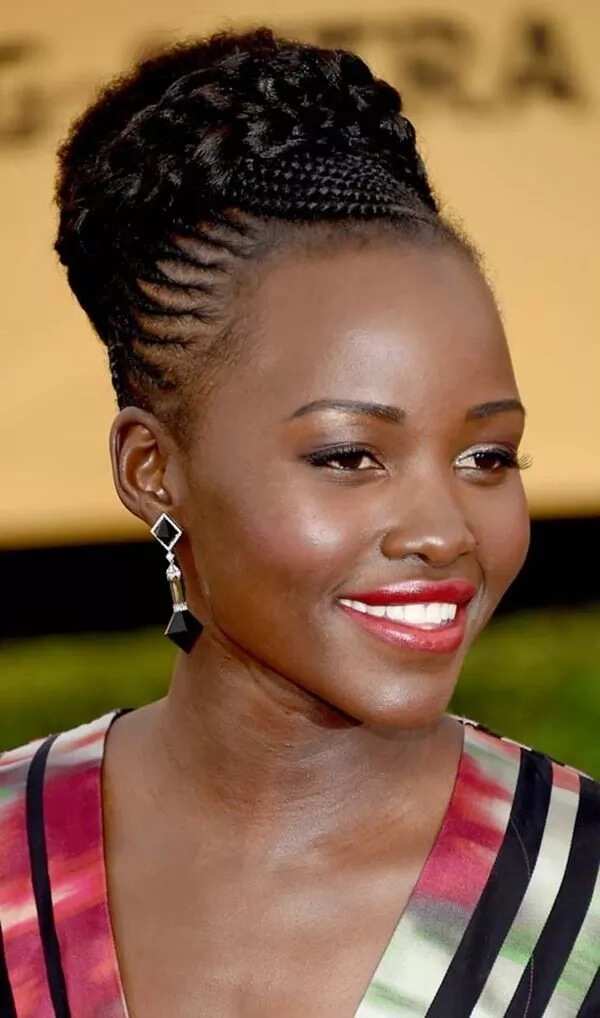 4. Smooth and tight ponytail
Hairstyles that are well packed and perfectly put-together are always included on the list of hairstyle trends. Such hairdo looks elegant and the best part? People get to see your beautiful face and your unique face shape. Plus, all attention will be on your glam makeup.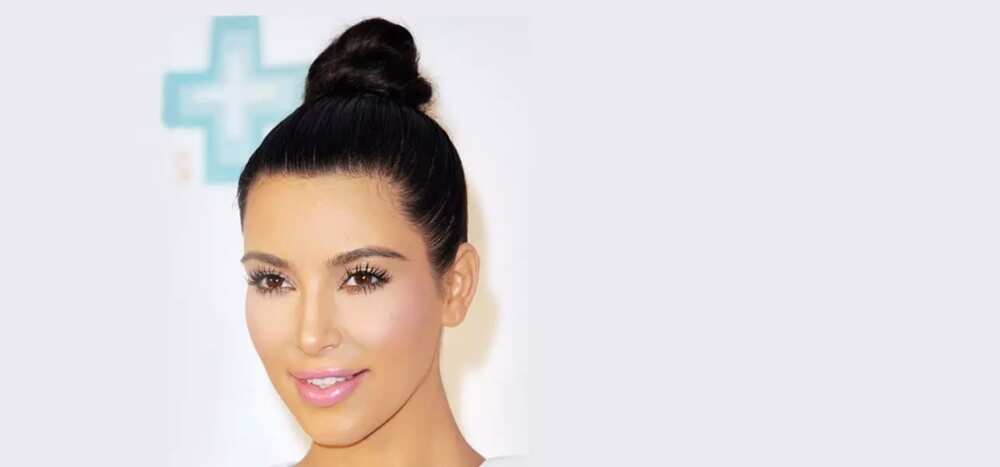 To the classic careless or smooth lock of hair, a romantic accent was added in the form of a released strand at the temple, hair plaits, and braids.
5. Short, Wavy Hair
Nigerian women who are looking for a contrast to the previous look will love this one. It is easy, short, playful and fun. You look relaxed and ready to have a good time. This style is best for casual looks and maybe even a date.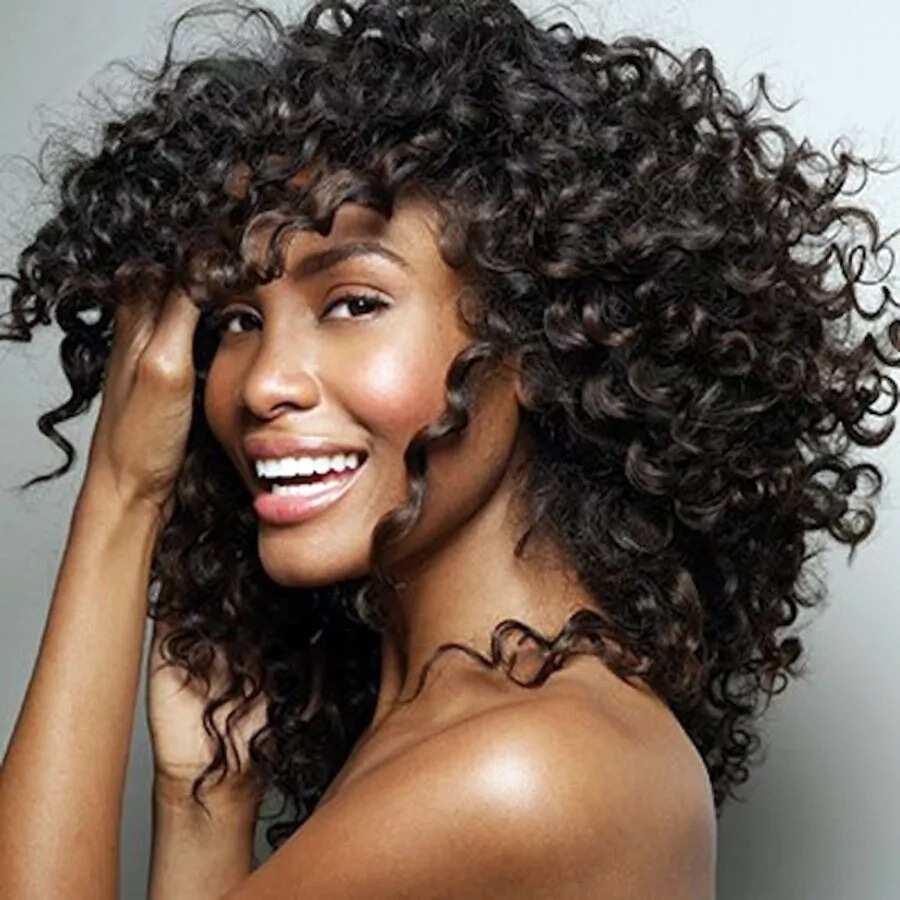 6. Strict Fringes
For this, you have to have an amazing face shape but don't worry, you can make a few alterations to the style to make sure you get the best look.
Fringe styles are known to make women look younger and more trendy. Sure, it might look a little bit strict but this does not hide your personality. In fact, it makes your beautiful face and makeup shine.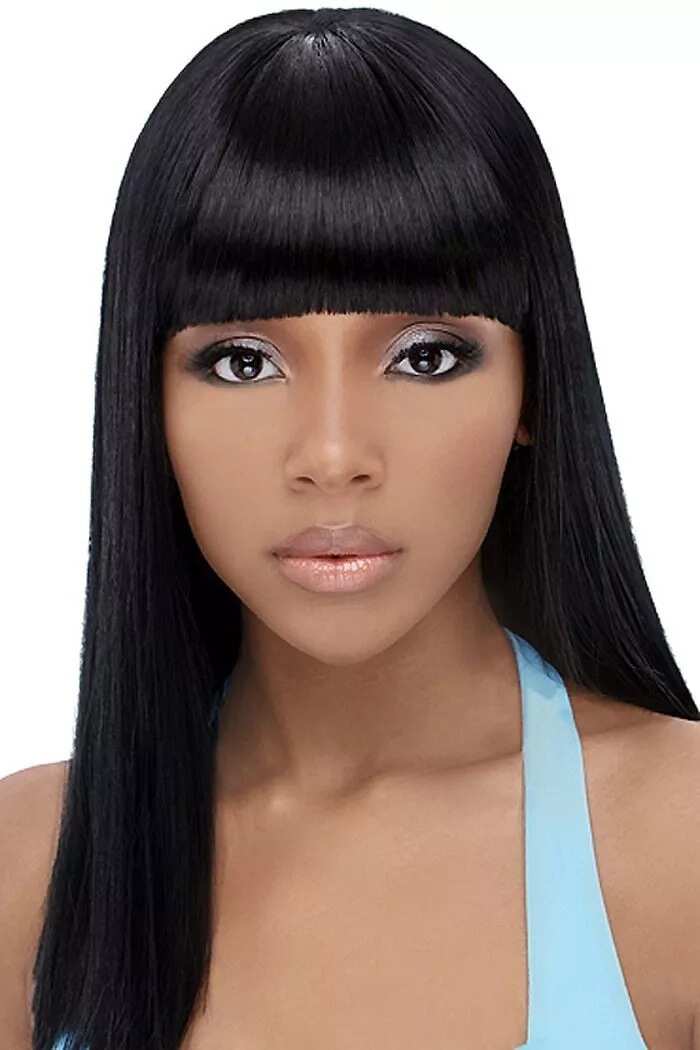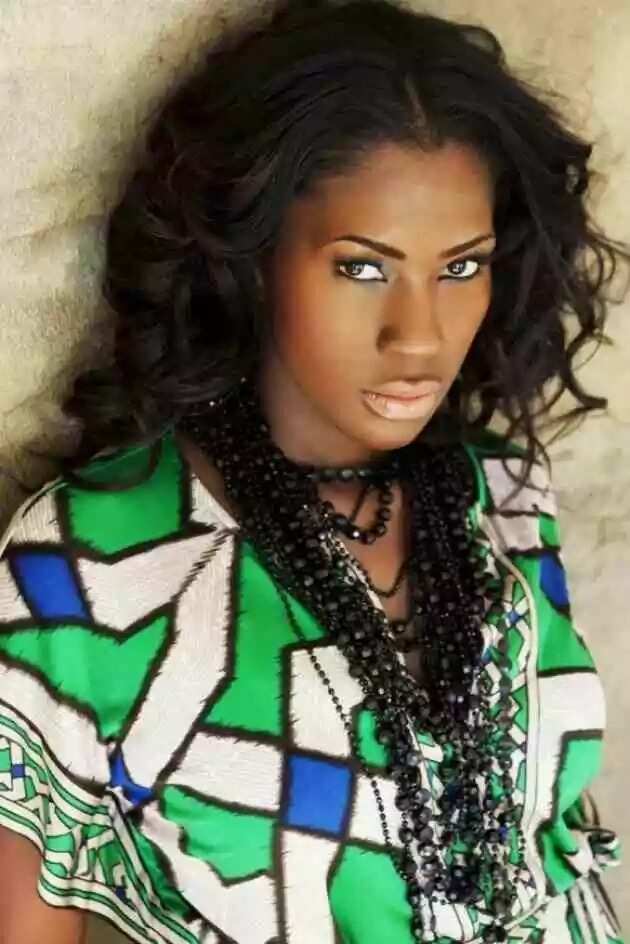 7. Easy dishevelment
In season 2018, it's all about looking easy and effortless. It's not all the time that you want to look like you spent hours in the salon. Show off your easygoing side with this gorgeous look that gives off that slightly messy aura.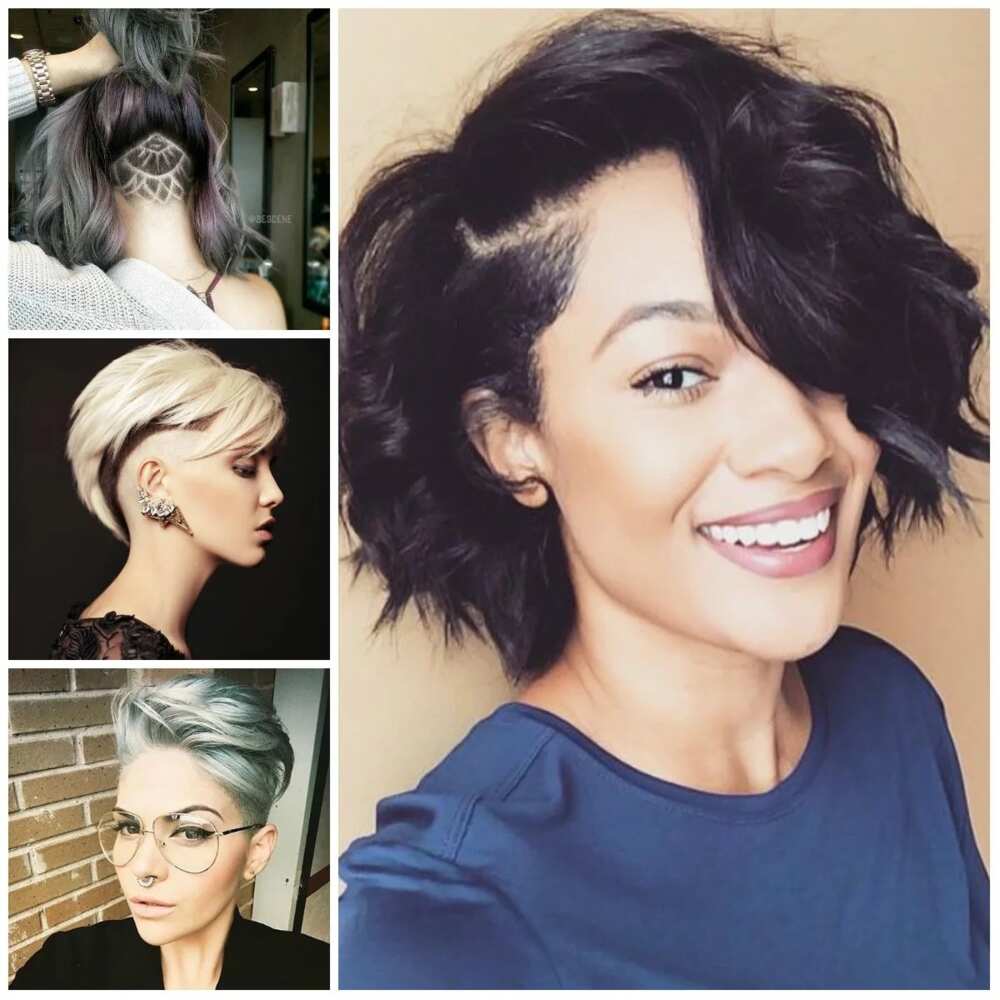 Choose the right extension or you can even use your natural hair if you're blessed in terms of length. And have some fun with it.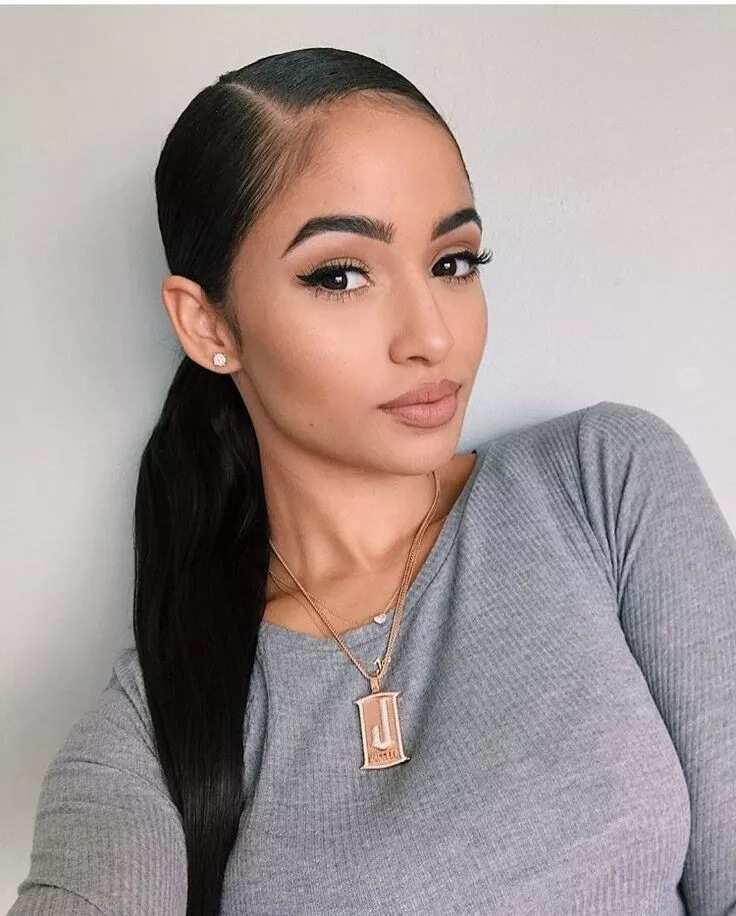 8. Side Parting
For gel-hairstyles like these, not everyone is suited for centre parting. In fact, side parting is more in trend this season because it's more flattering on most Nigerian women. This style is clean and beautiful.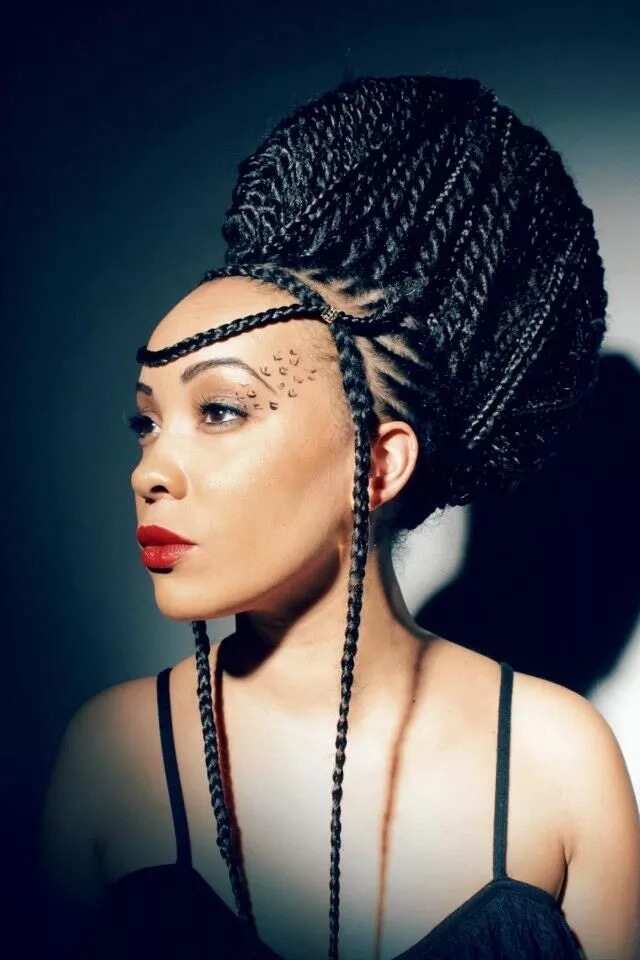 9. Elaborate Braids
This is considered as one of the best hairstyles in 2018. Who says you cannot show off your beauty in some elaborate braids? It might look complicated but it really isn't that hard to do. All you need is a professional stylist and an imaginative mind. You can create something extremely awesome from simple braid plaits and you will no doubt be the centre of attention. Take your time and have some fun. Look like a true African queen in your braided look.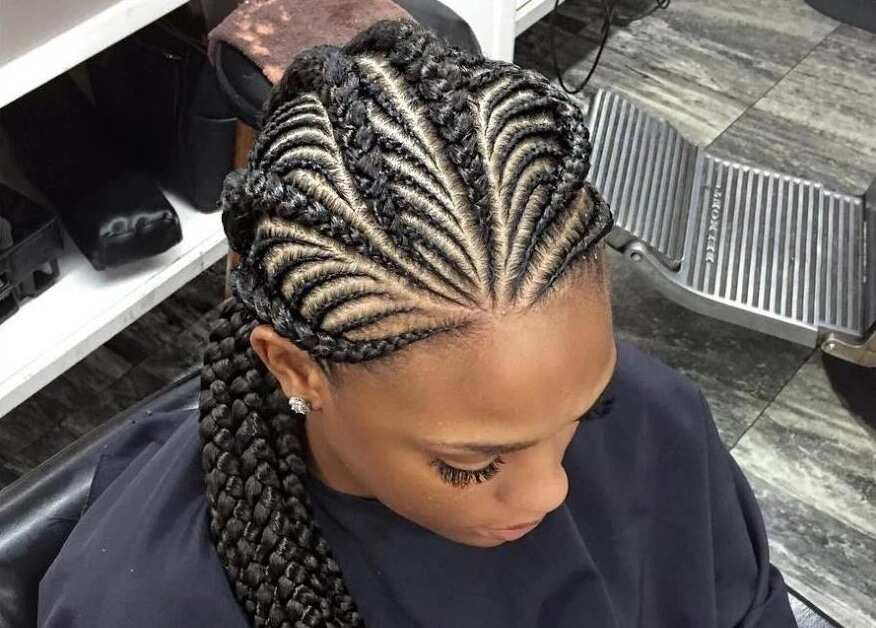 10. Simple Braids
Of course, an ideal Nigerian hairstyles is braids 2018. This season each girl is turned into an icon of style and given an image of femininity, romance, and charm.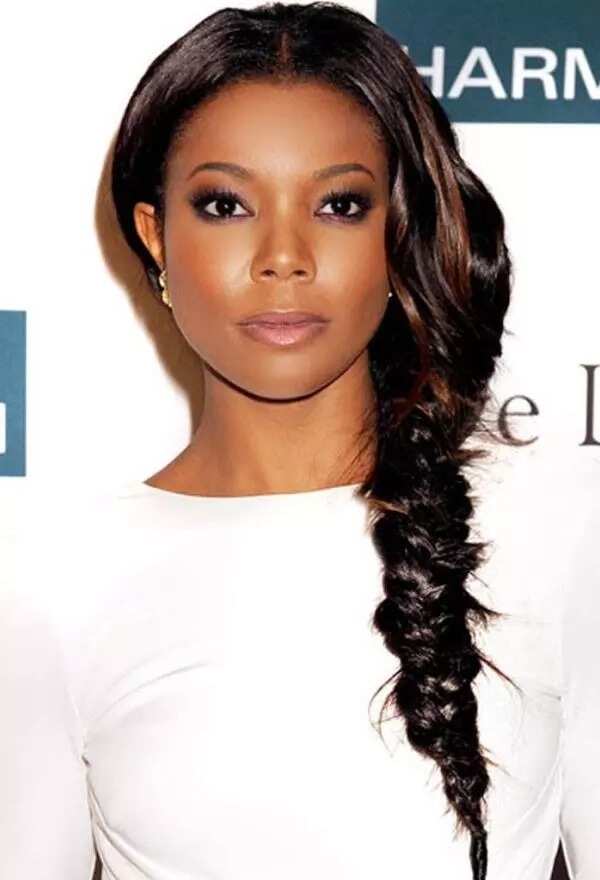 Trendy braids involve a number of twists. You can even achieve some of these look after fixing your weave. Who says you cannot turn you weave-on fixing into a braid. As long as you use a quality weave, you can knot the hair into a braid or two and show off your fun, flirty side. It will make it look like you're rocking a different look everyday.
READ ALSO: Nigerian hairstyles for ladies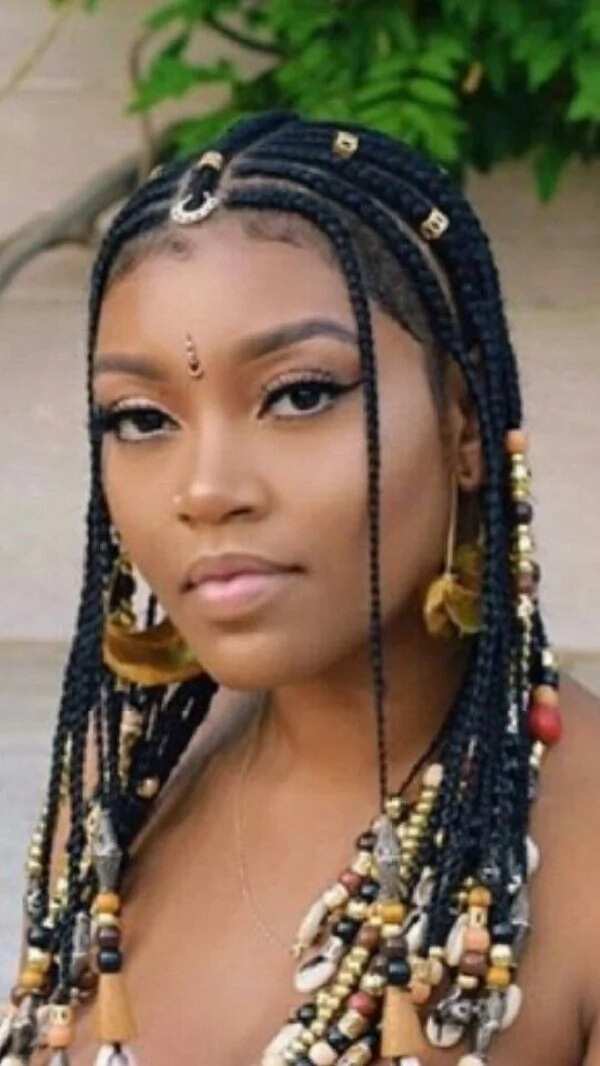 11. Fashion braids with accessories in 2018
The braids in 2018 simply have to be unusual, unique. The braids originality is gotten by the colour of attachment and the style of weaving. And for truly special occasion, you can add some accessories to them. Take a look at the style above. The added beads give you a more edgy and exciting look. You look festive and ready to have some fun. Instead of leaving your braids looking bland, add some fun elements to it.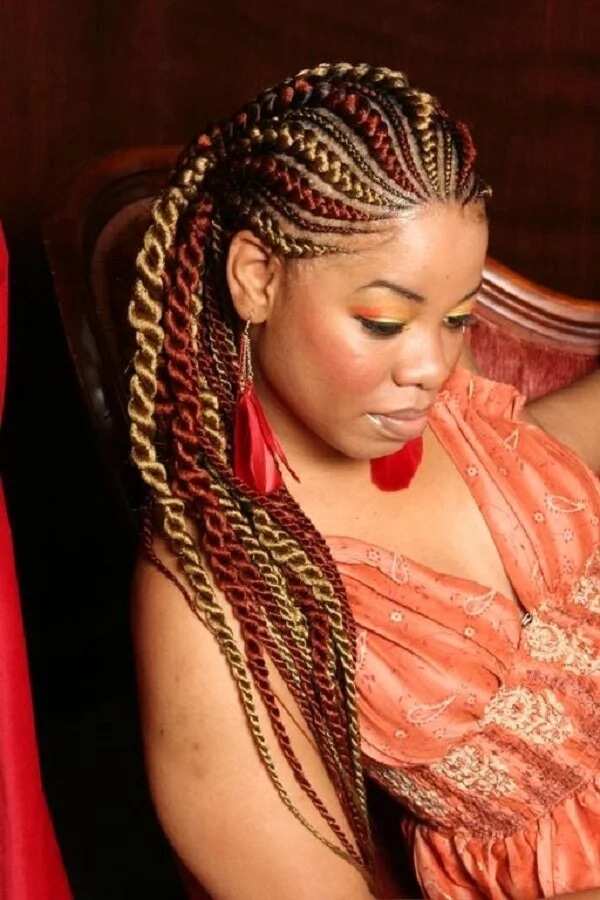 Trendy braids in 2018 also showcase hairstyles decorated with colorful weave. They look good, both with a festive as well as with an everyday outfit. The decorative colour must be in harmony with the color range of your outfit. African braids looks are very much about colour. Even our attires are colourful. So, you should not be afraid to mix and match. Just be sure that you pick something that matches your skin tone. A touch of red or pink can be great for really dark-skinned people while fairer people look even better in gold-coloured braids.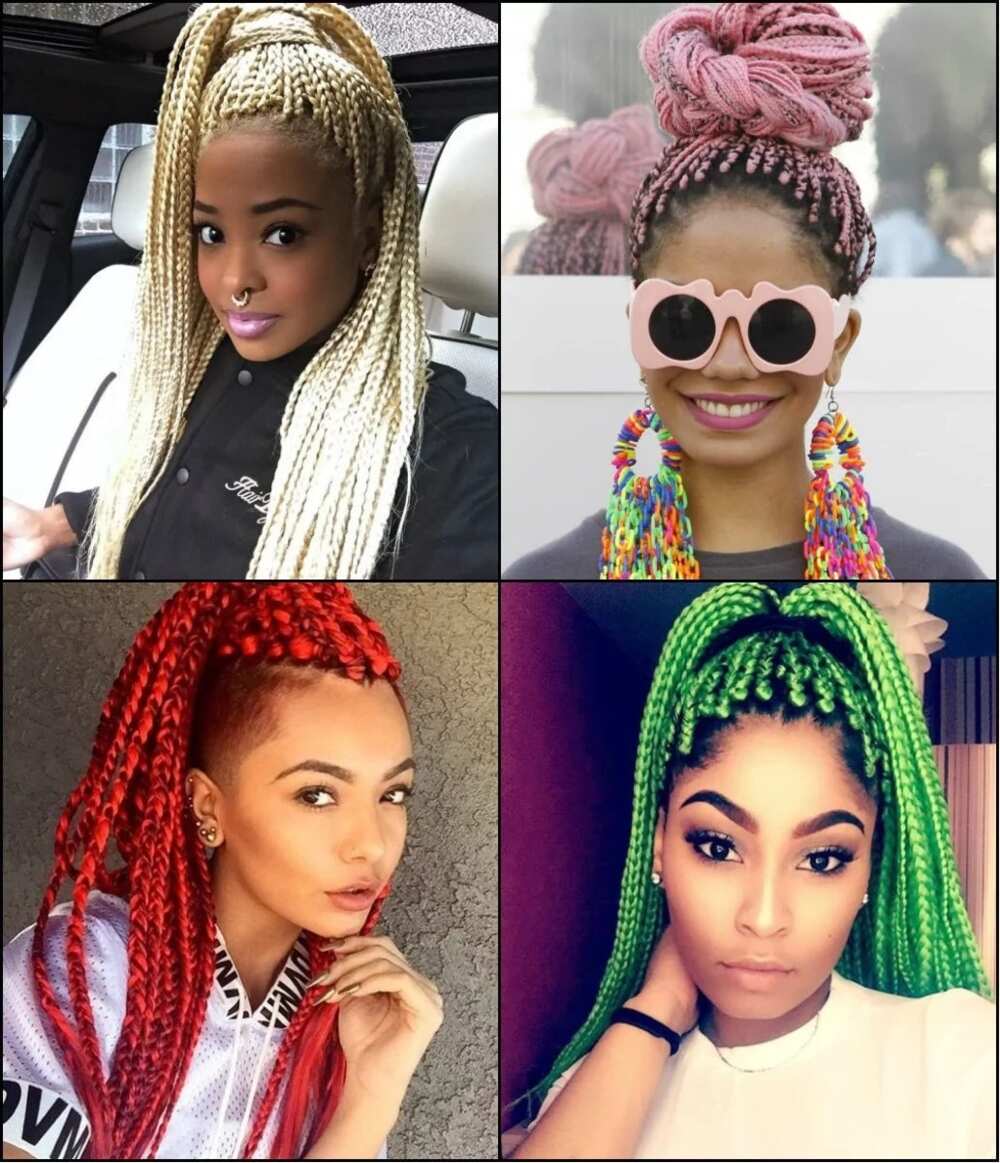 12. African braids 2018 - Multicoloured
Who says you only have to go for one-coloured braids? In fact, for trendy hairstyles, it's all about colour. This look below has found and ingenious way to bring colour to the hairstyle with the use of Ankara fabric. You cannot tell us that this does not look amazing.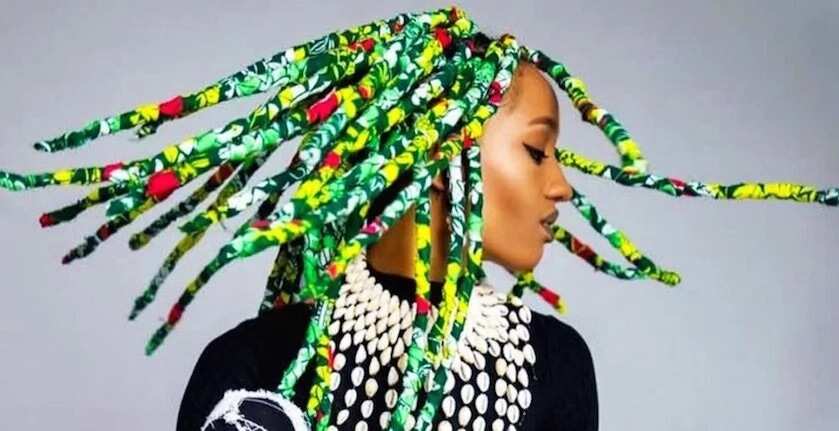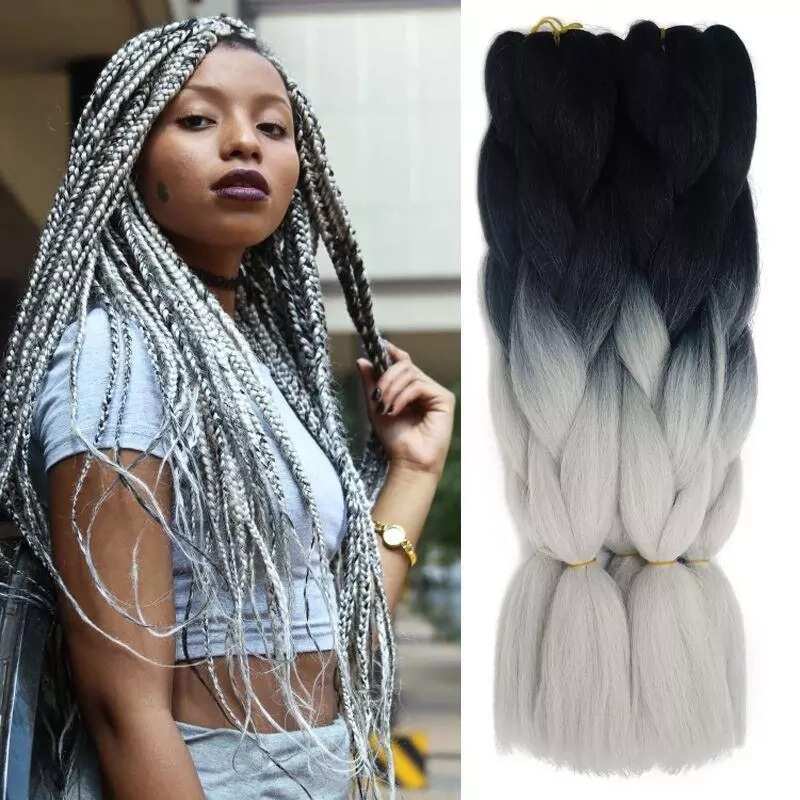 13. Over-The-Top braids 2018
Plaiting braids this season has become a real art. It's more commonly made using Kanekalon hair attachment. It's a true skill that many young ladies are professionally engaged in. To weave kanekalon into the braids, use an artificial fiber imitating a natural strand of hair. You get the opportunity to create a spectacular and eye-popping hairstyle. It can instantly transform any girl.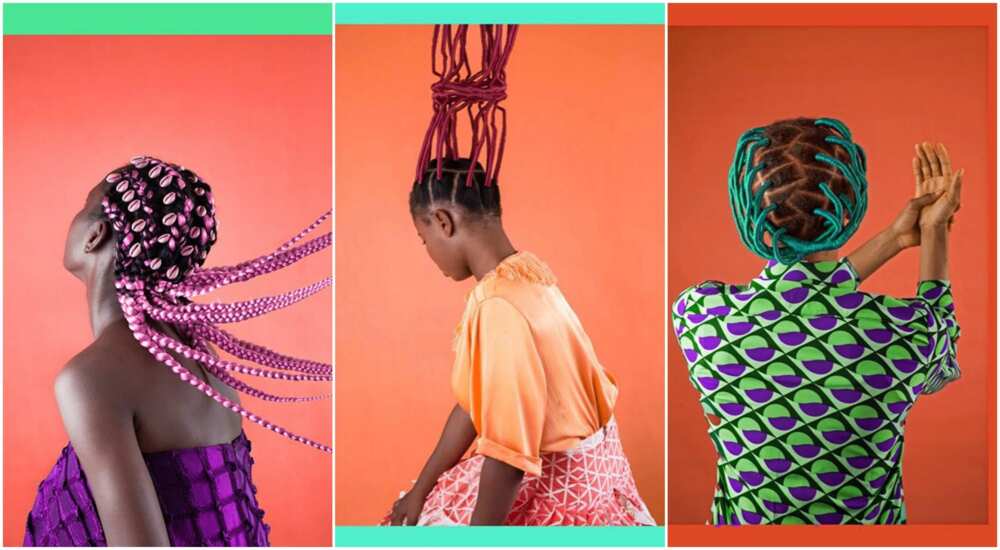 14. Big Braided Cornrows 2018
The most simple yet, beautiful look right now is the big braided cornrows. This look is very easy to achieve but can truly transform your face. Again, it's hard not to love any style that helps show off your beauty. Your hair does not always have to be in your face all the time especially considering how hot Nigerian weather can get. This kinds of braids is perfect for all weather and you do not look lazy or unkempt. Also, if you're one of those people that do not like sitting in the salon chair for hours but still want to create an extremely gorgeous look, this is for you.
15. All-Back braids
Trendy all-back braids can be considered as an eternal classic. They can be very well complemented with any attire. Need to make something on your head quickly? Choose fashionable refined braids. It is easy to make and awesome to rock.
The braids in 2018 can be very diverse. This modern beauty can go for business, evening, and casual style. Mix and match the styles to create character.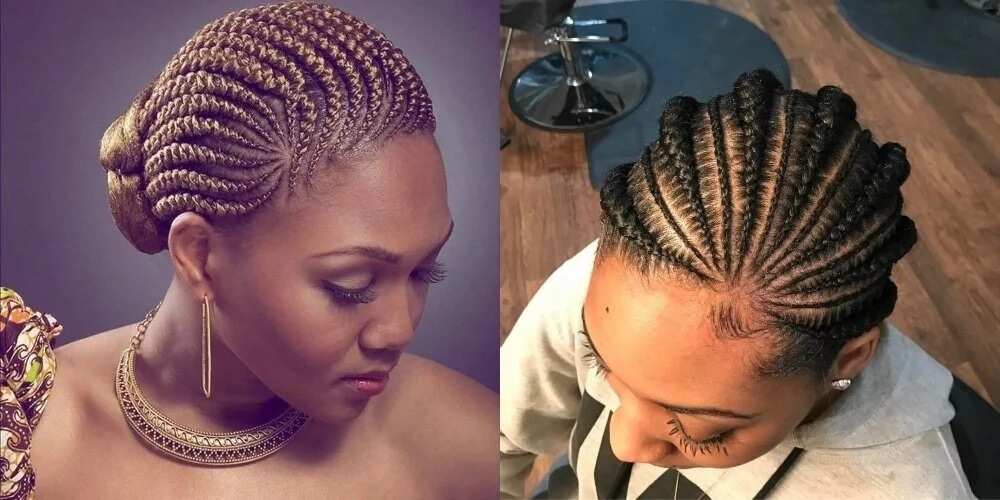 An ideal addition to any image will be:
a reverse braid;
boxing volumetric weaving;
a braid packed to the side;
low plaited braid;
"fish tail" with multicolored strands;
fashion four-strand braids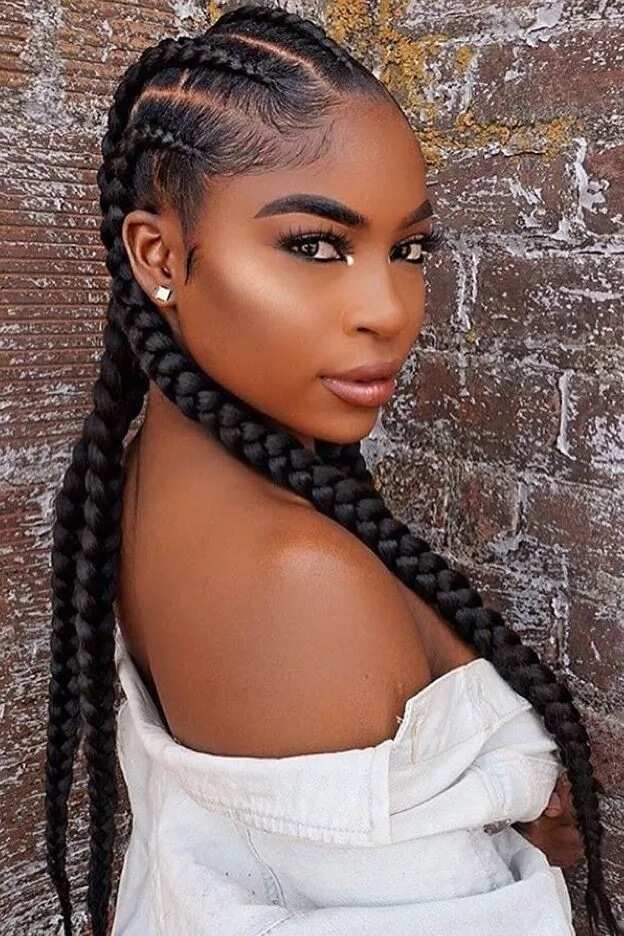 16. Hairstyles with braids for long hair 2018
Fashion braids in 2018 for long hair is a look that's too gorgeous for words. Just plait about 3-4 cornrows and let it fall to the back of your head. For volume, you can add some extensions. One colour is usually best for something like this because you want to look simple, beautiful and alluring. It draws the eyes to your gorgeous face and you will definitely stand out anywhere.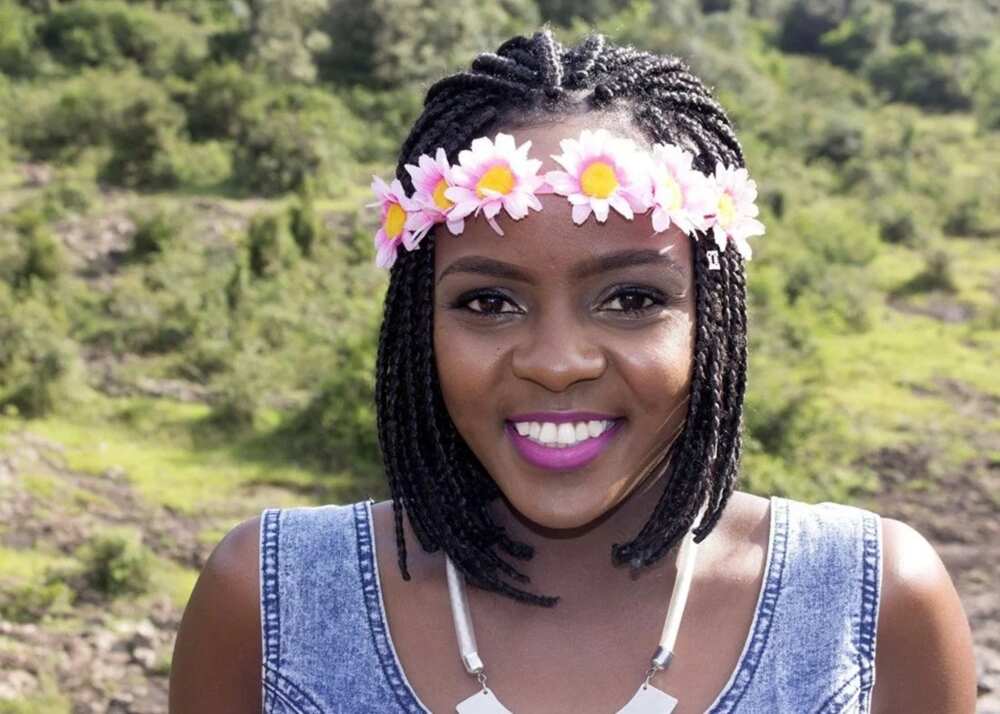 17. Hairstyles with braids for short hair in 2018
Fashion braid plaiting has a favoritism for shorter locks of hair. Not everyone is interested in a set of braids as long as a waterfall. This 'bob' look can be super fancy and fun. It gives you a more youthful look and is perfect for people with a rounded face. It helps give shape to your face and draw the attention to your sparkly eyes.
Here, we have shown you the latest hairstyles in Nigeria. Really, you can create great looks with anything as long as you're willing to experiment. Find a professional stylist and seek their advice on what will look good on you if you're not sure.
Remember to take care of your hair between braids and weaves. Wash regularly and keep them healthy even if you make use of a lot of extensions. Your hair will thank you.
READ ALSO: The latest hairstyles in Nigeria 2017
Source: Legit.ng