Ankara evening gowns - You will love these elegant dresses
You're invited to a fancy event and you don't know what to wear? To become the queen of the party, you need to create the perfect look. You need to pay attention to your hairstyle, makeup, accessories and of course dress. Ankara evening gowns are very popular now. These attires are best worn for special events and should emphasize the best parts of you.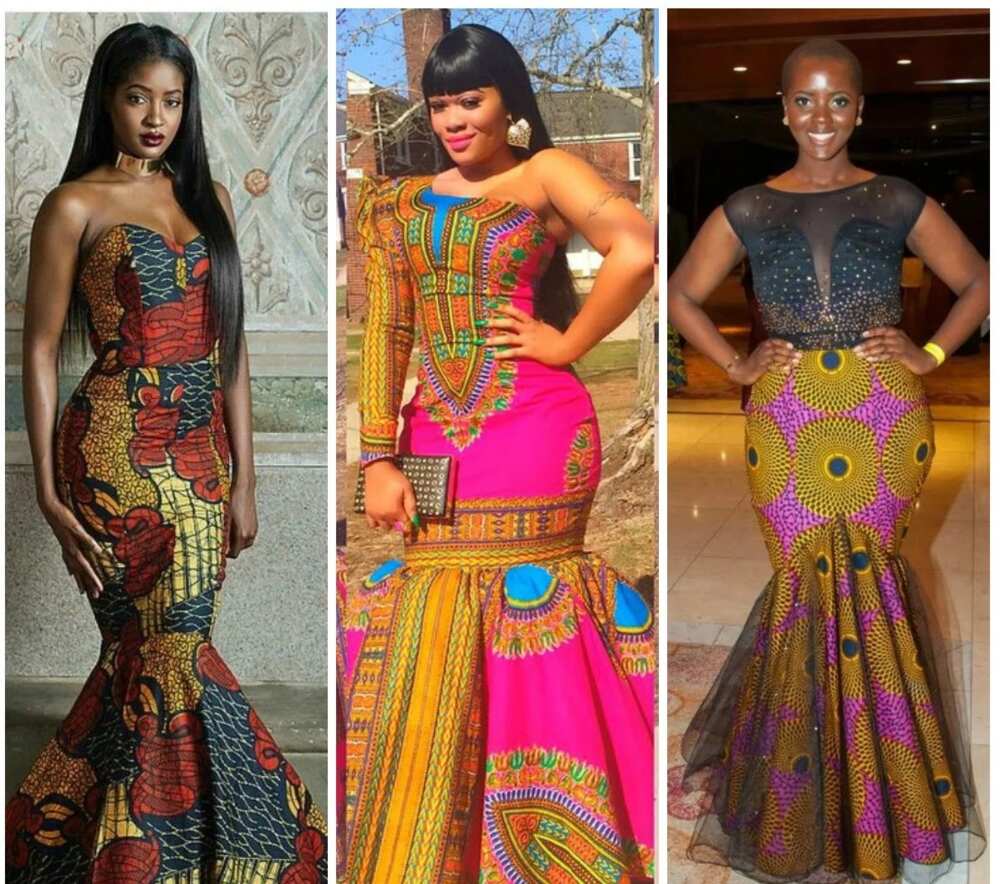 Evening dresses are elegant attires suitable for special evenings and celebrations. Many examples of such clothes are sewn from expensive fabrics that are soft and sparkly. Satin, lace, and silk are often used.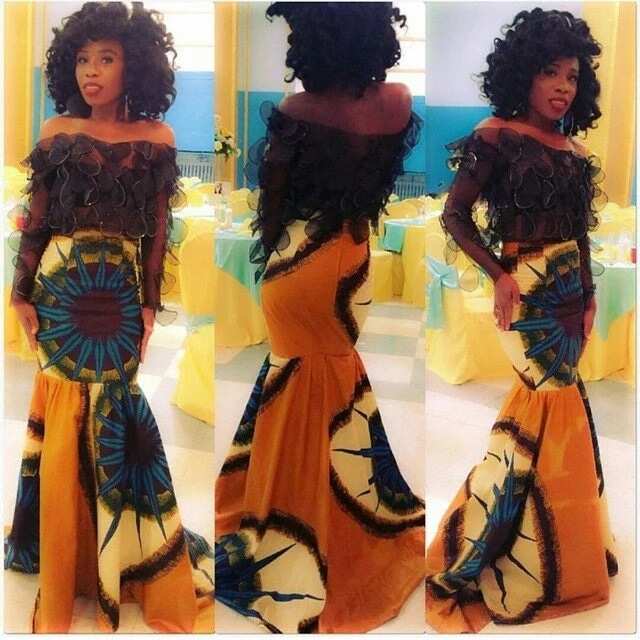 Evening attire is your opportunity to feel like a true beauty queen. Beautiful Ankara dresses will make a difference in your appearance, posture, and gait. An evening dress can be long or up to the knee, with an open back, tight or, conversely, with a free cut. The attires can combine different fabrics: chiffon, lace, leather, velvet, as well as materials of impressive colours. Latest Ankara styles 2017 are often decorated with elegant frills, flounces, and flowers.
READ ALSO: Ankara skirt and blouse style for wedding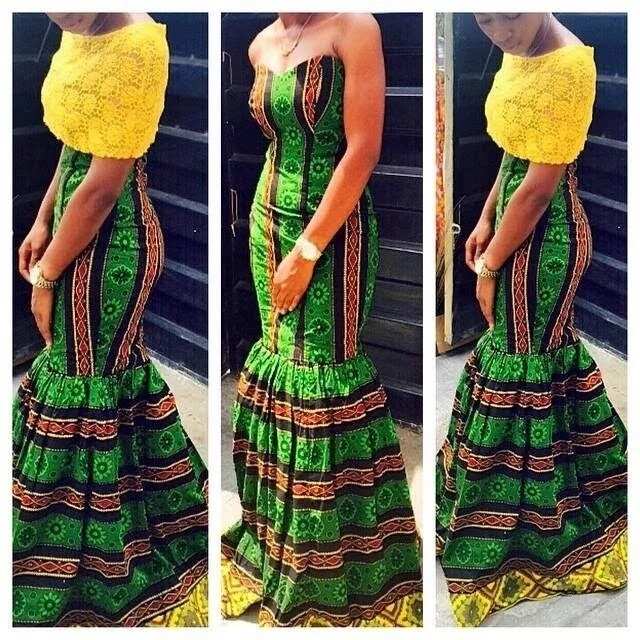 How to choose an evening dress?
The choice of looks depends on the type of figure you have and any special requirements of the event for which you need the dress. You need to keep in mind that you might want to wear it to more than one event. So make sure to choose colours that will always be in trend.
Do you want to make a purchase because your old dress is out of date or you just love to have as much Evening attires as possible since you attend a lot of events? Then the latest Ankara styles in vogue are the best choice for you.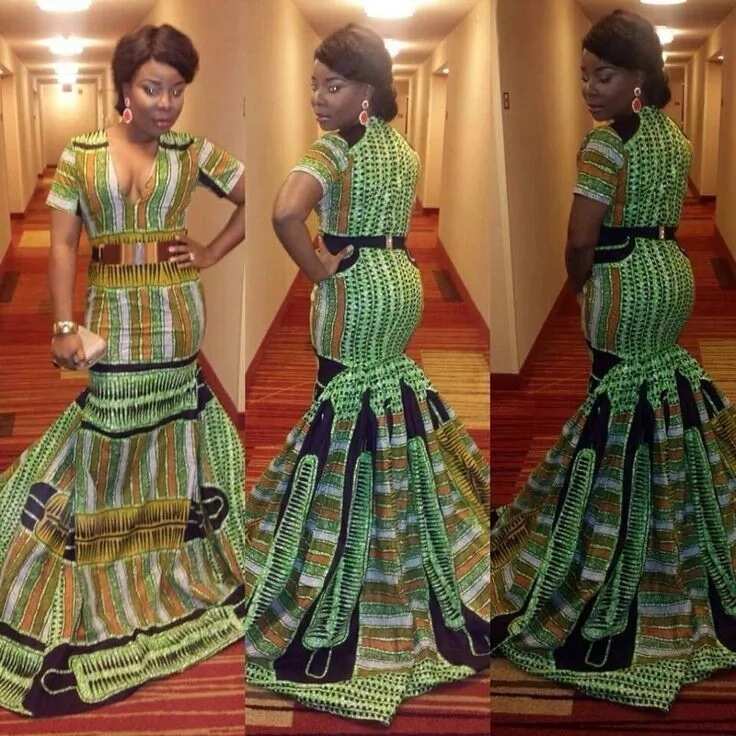 If you don't plan to buy a lot of dresses it's better to take go for the classic look. Avoid something too flashy. These types suit women with almost any figure, even those with broad shoulders. That can't be said about dresses with wide sleeves.
The main requirement to wearing a classic long gown style is a perfect tailoring. This rule should be followed for any dress, but when the style is simple, any defects will immediately be noticed. Your clothes should sit well on you. Otherwise all, any small flaws will not make your figure look good.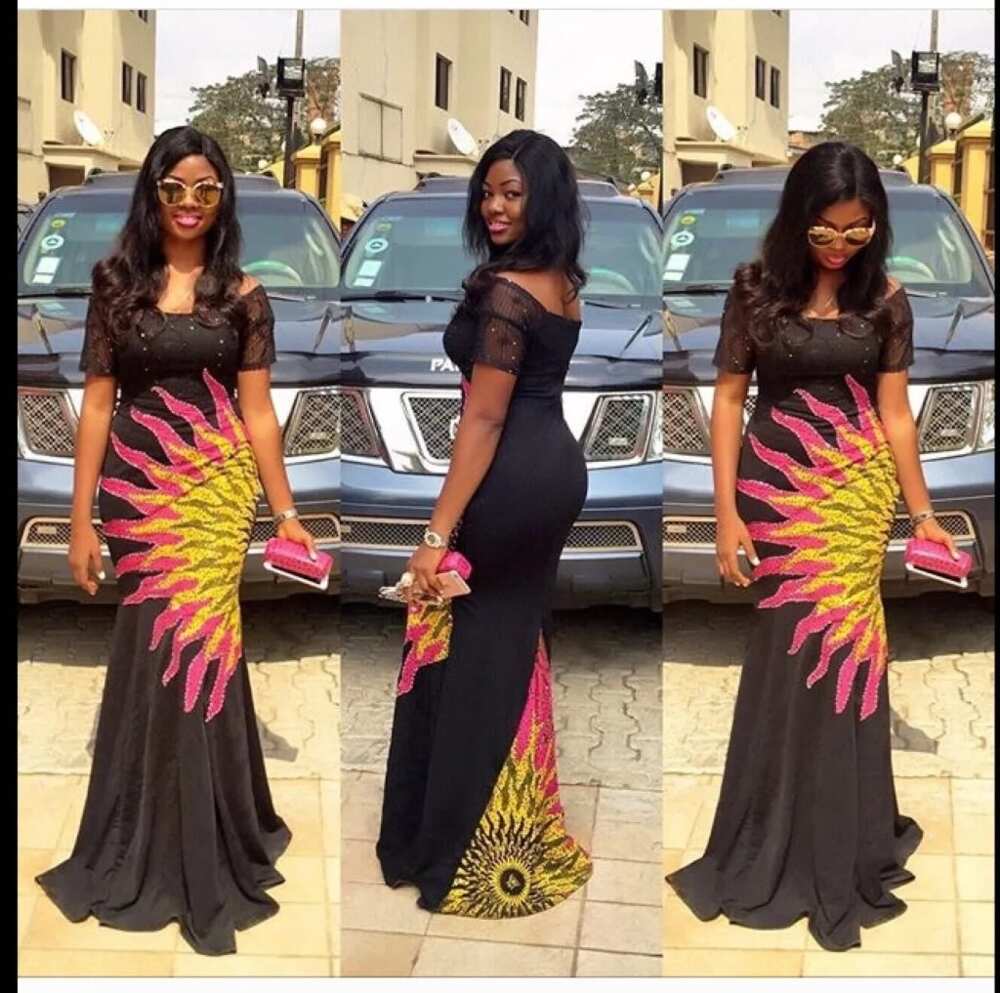 If you often have fun in the circle of friends or co-workers, the requirements for dresses are casual and simple. You can buy several different styles, colours, and length. The purpose of unique Ankara styles is to look fashionable and draw attention.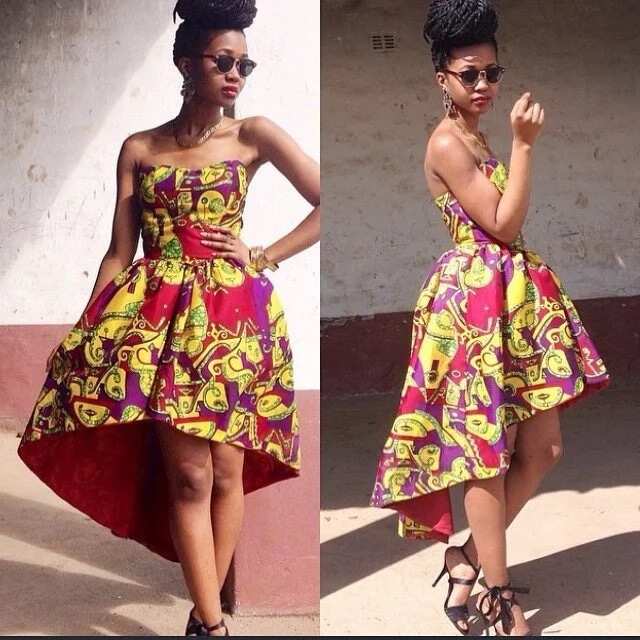 Ankara attires significantly differ from other styles mainly when it comes to colour combinations. It really depends on what kind of effect you are going for. For example, gentle white, pink and beige tones create a romantic image, and bright red and black colors are intriguing, maybe even passionate. But if you want to convey an exotic, royal look, give preference to cold blue or turquoise colour.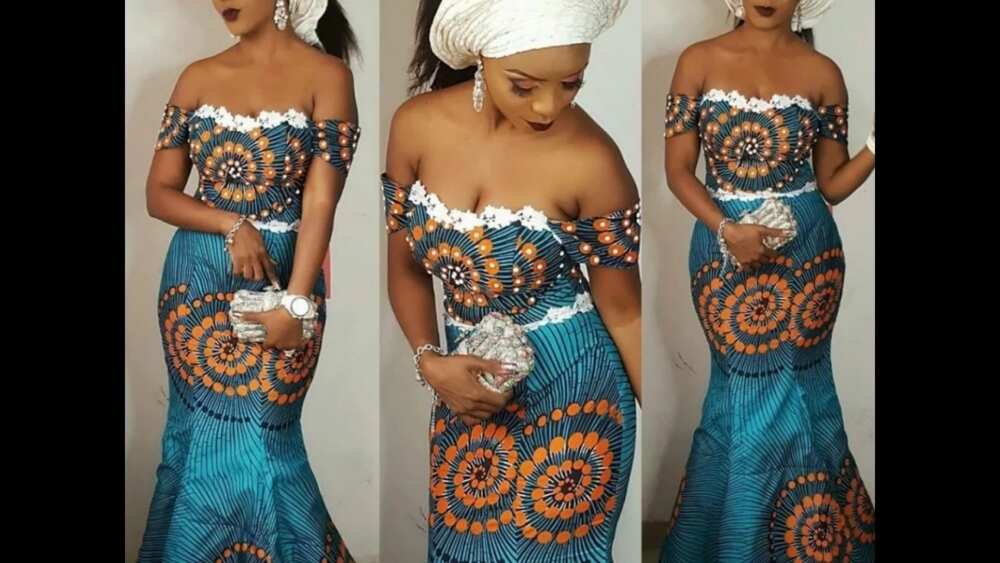 Type of figure
When choosing a look, it is important to take your body type into account so you can cover up imperfections and emphasize the merits of your appearance. Ankara fashion is quite diverse. Every fashionista can find an option that will help her look beautiful. With properly selected attire, you will feel confident and comfortable even in unfamiliar surroundings.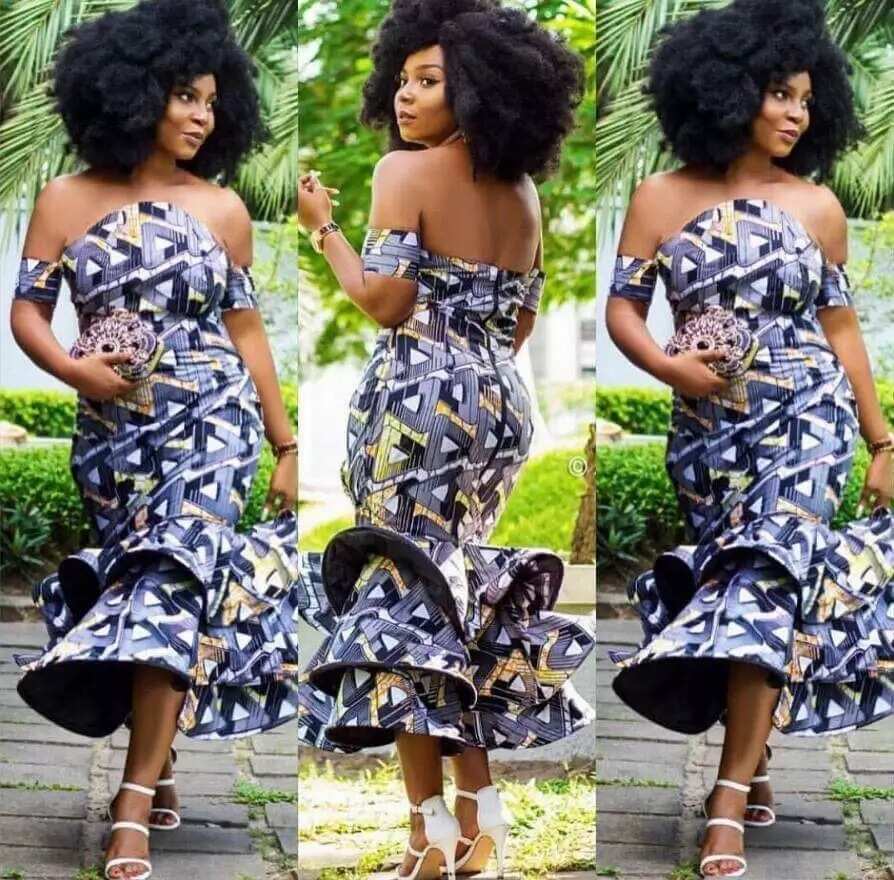 Follow the following rules:
For those with type X (hourglass shape), Ankara styles for ladies with a low waist and a high cut of the skirt are ideal. Off-shoulder looks can be great.
For the figure type A (pear), dresses with an overstated waist are ideal, the V-shaped or square neckline are flattering. The permissible length is up to the knees or maxi.
For the figure type V (an inverted triangle), it's better to get something with a low waist and a high neckline to show off your slender legs. You can wear off shoulder Ankara gowns for visual narrowing off the upper part of the body.
For the figure type O (apple), the ideal option are Ankara long gowns with a deep neckline, open arms, an overstated waist, a free cut of the skirt.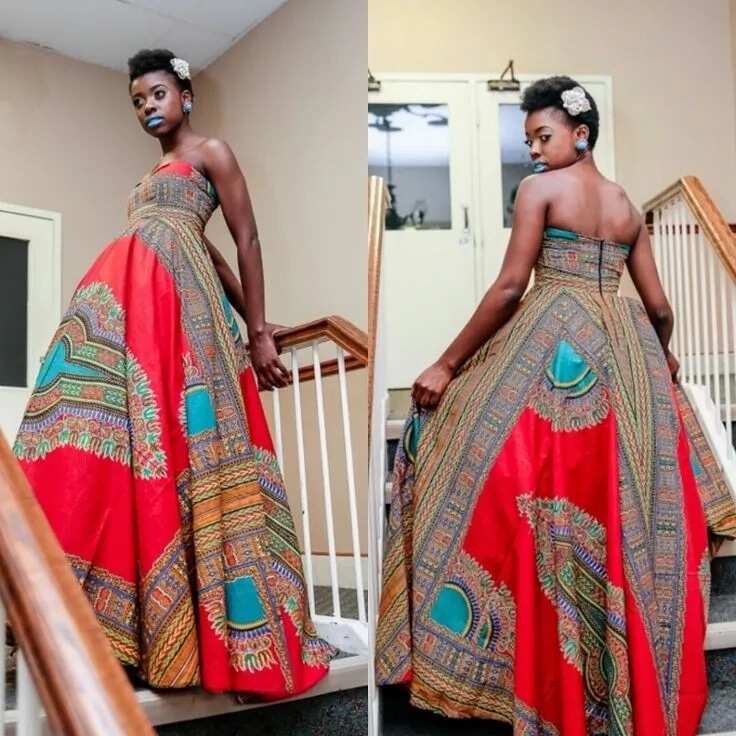 Trendy Ankara styles
It's hard to imagine what women would do without lace. This amazing material will never cease to exist and is always in demand. No matter how expensive beautiful Ankara styles people will pay extra to have that added lace detail.
Lacy evening long dresses creates an aura of majesty. Lace skirts combined with Ankara dresses are luxurious.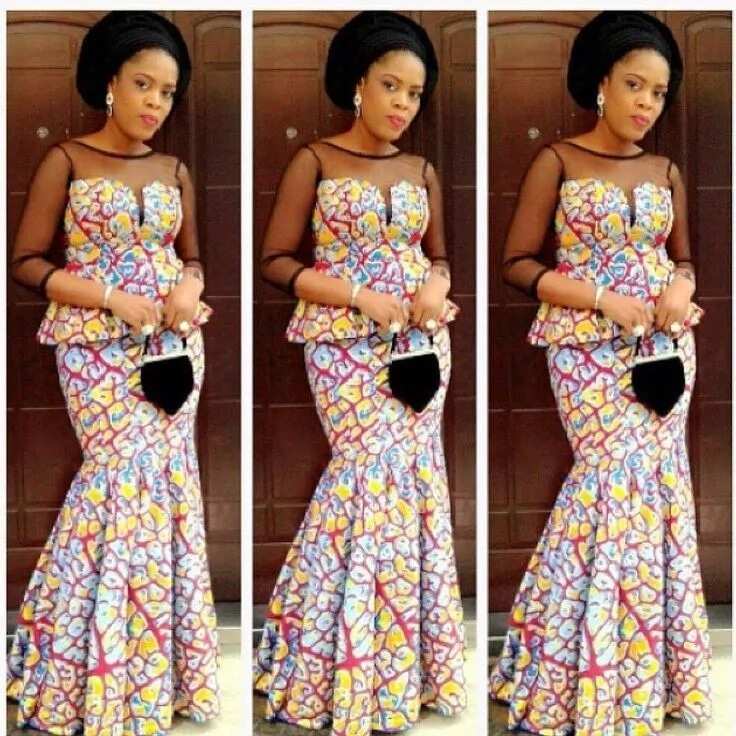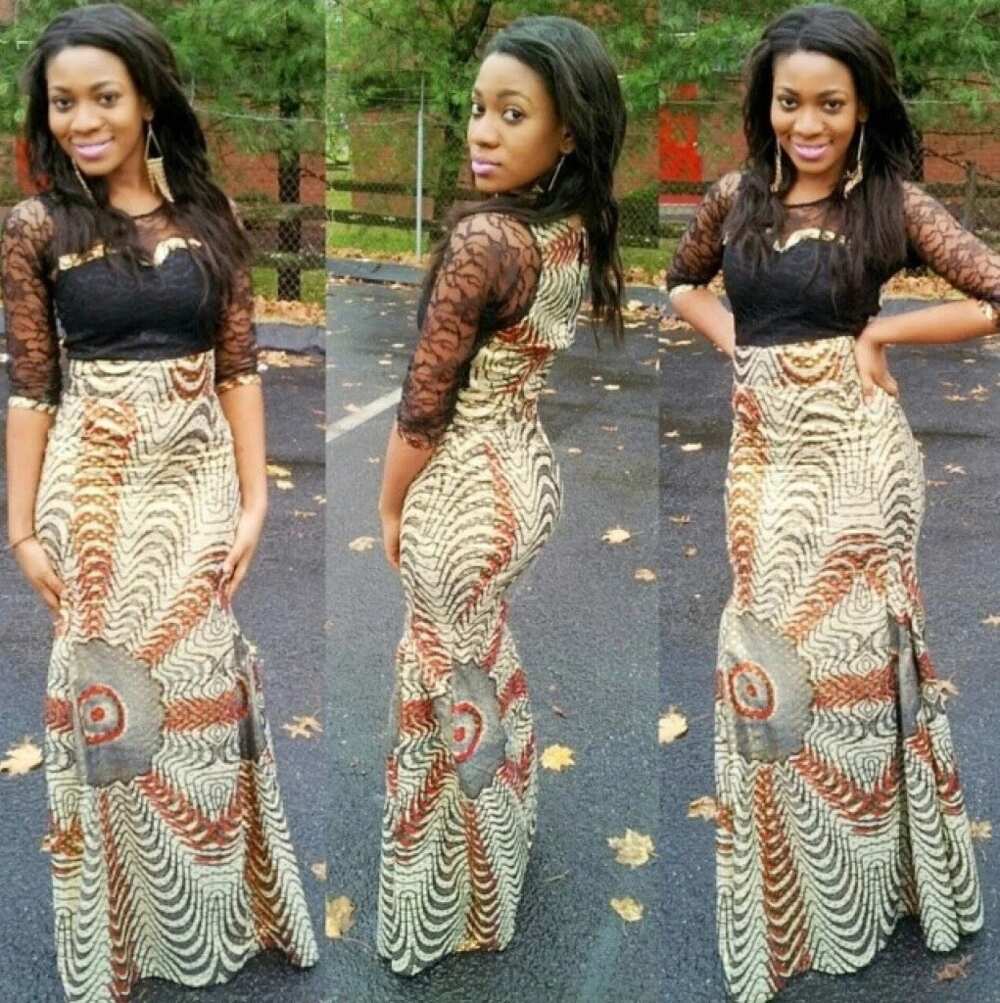 One of the most popular latest Ankara styles is the mermaid tail. Designers often use lush multi-layered skirts. The trendy and fashionable look is mermaid style dress with ruffles, lace, and frills as decorations. These attires are complemented with rhinestones, lace fabric, pearls and other interesting decorative elements.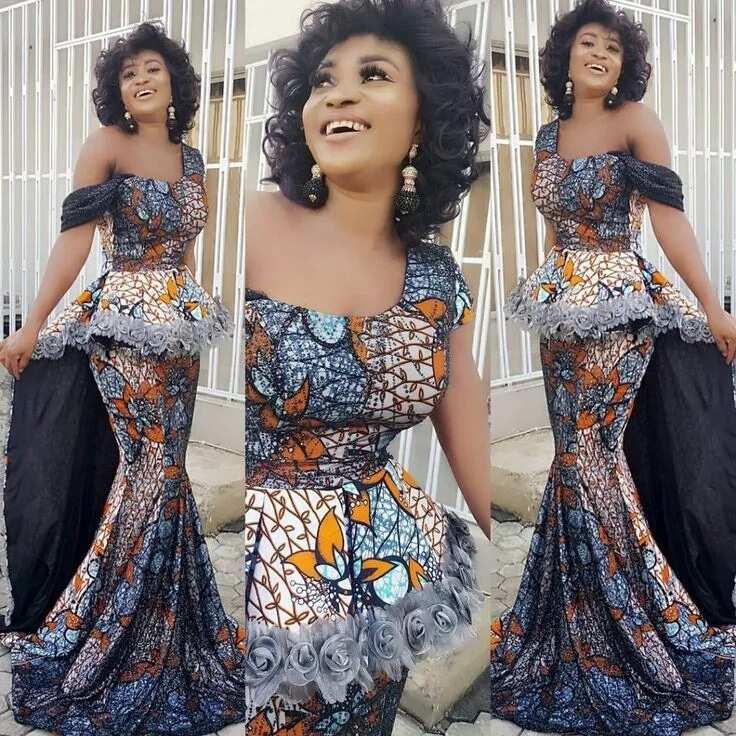 However, this does not mean that smooth, clean looks have gone out of fashion. They still remain popular.
An important advantage of mermaid dresses is that they give an illusion of a slimmer waist. With them, almost any type of figure turns into an hourglass. It could even make you look slimmer by visually stretching you. Such attires look great even on those beauties whose figure is not perfect. Another important factor is the fact that the dress brings attention to the hips, emphasizing femininity.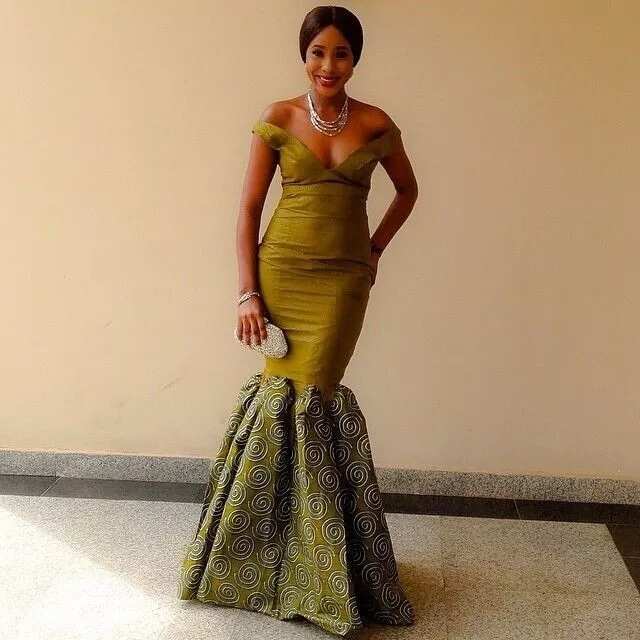 That said, the mermaid dress often suit taller people better. However, if you're shorter and you love the mermaid dresses, be sure to choose high heels to accentuate your height.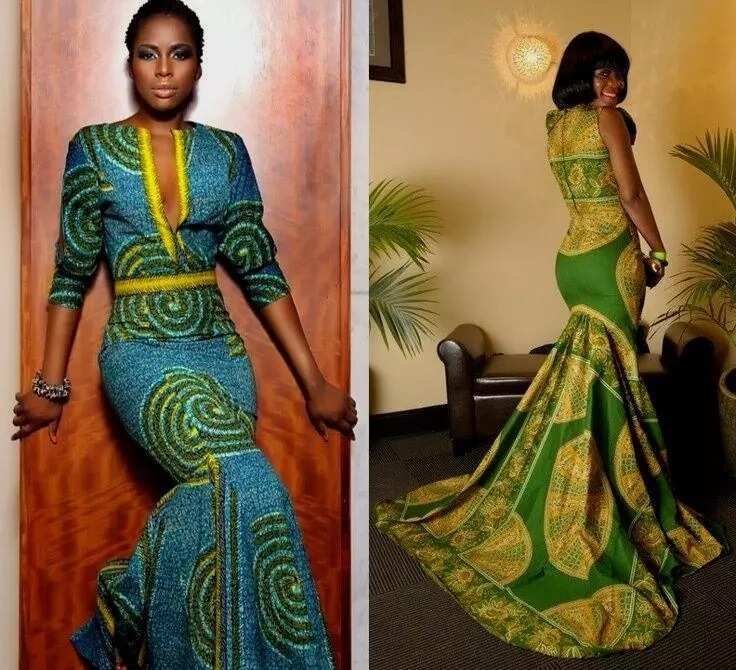 We hope that we've made it easy for you to choose a dress that will give you a sense of comfort and make you feel like the queen of the ball. Be stylish, attractive, and charming!
READ ALSO: Plain and pattern DaViva styles
Source: Legit.ng