What do Nigerian people usually wear? What clothes are popular in our country? Today we will learn more about these. Different pictures showcasing Nigerian native attire styles are waiting for you! So be ready to find something interesting!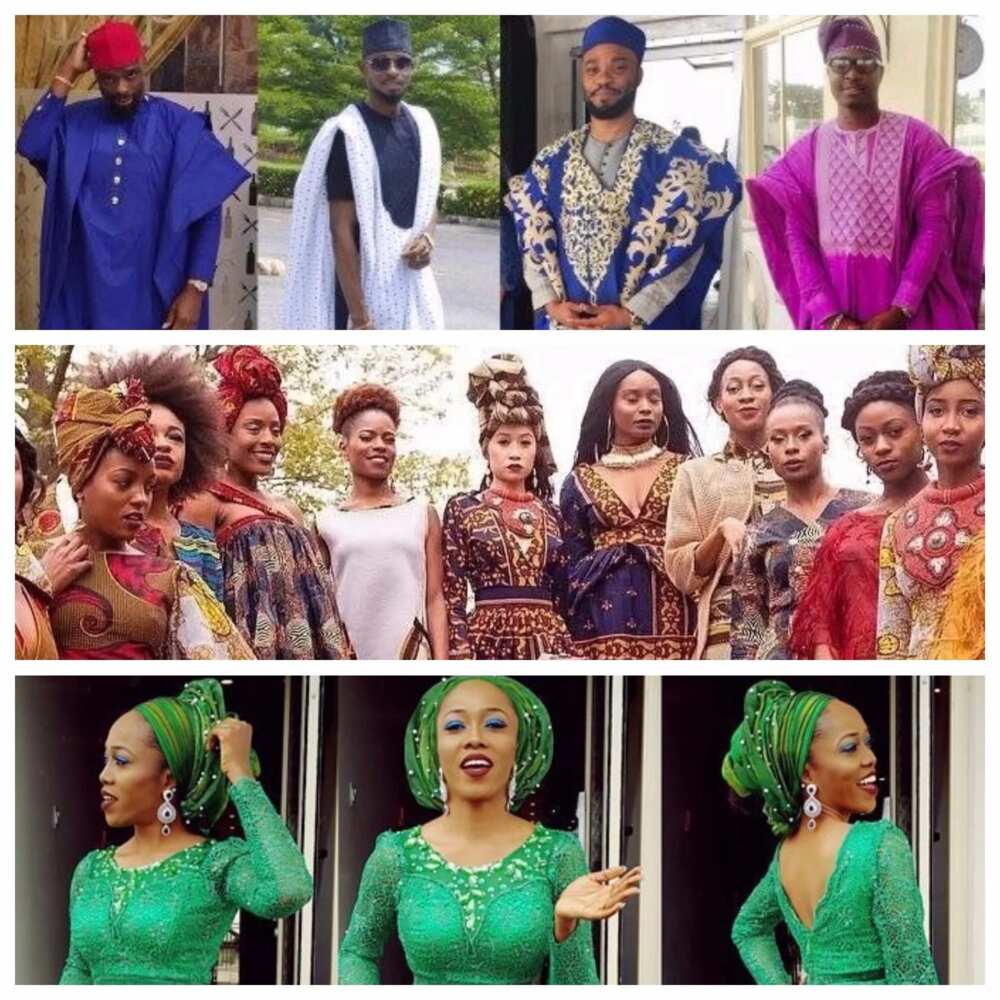 Men native style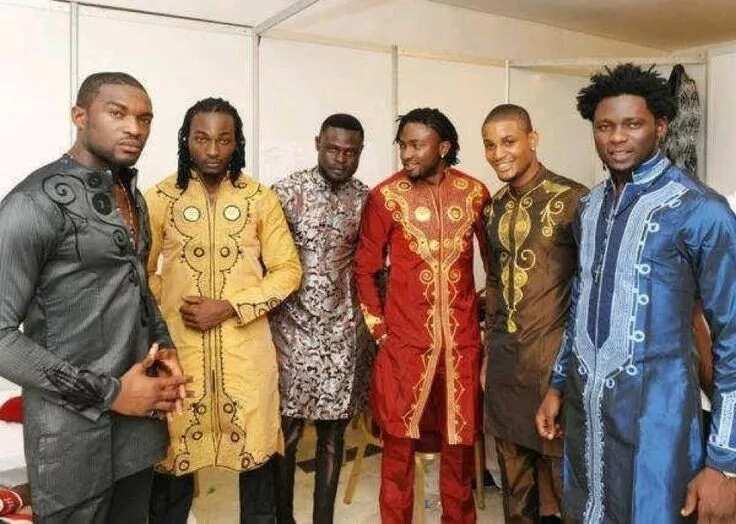 Native wears are very popular among stylish men in Africa and they are especially famous in Nigeria. People always look fabulous wearing their native style clothes. Also, a lot of foreign celebrities like to wear Nigerian native fashion styles. They look gorgeous in these clothes. For example, look at the American rapper, The Game. Have you seen the Nigerian native attire style he wears?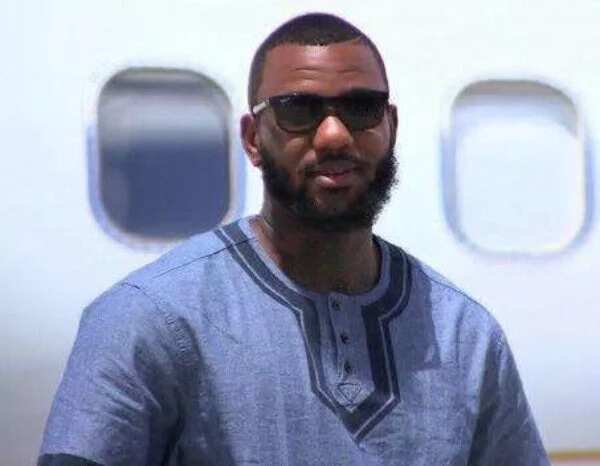 Want to know the best part?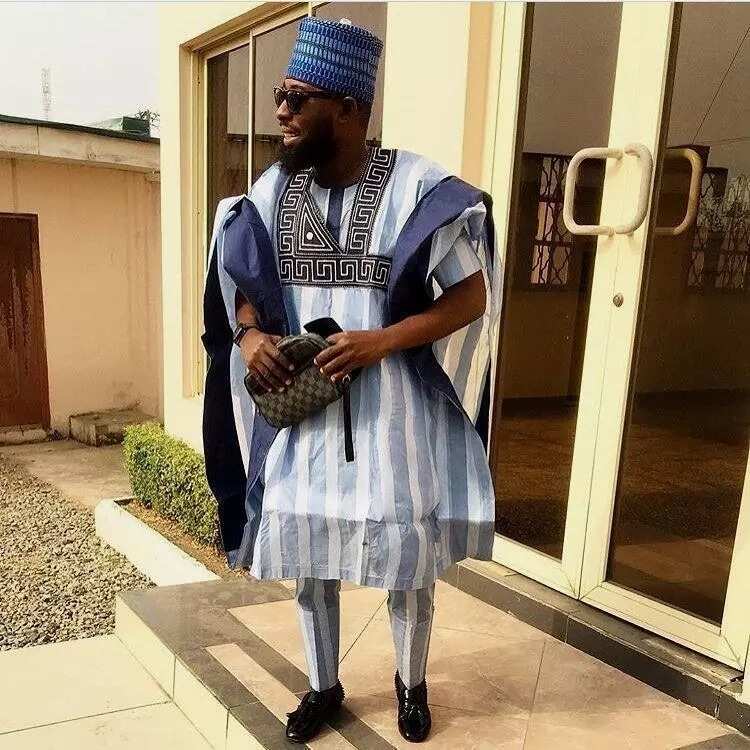 Different talented designers in Nigeria sew fabulous clothes for men. You just take a look at these amazing outfits! Pay attention to the collection of Asoebibella Native Styles for Guys in 2017! All these designs are gorgeous and showcases the designer's style, which is suitable for the time and occasion for which the outfit is needed. It is also important to sew the clothes from the best quality fabric. Every Nigerian man stands out when wearing great fabrics.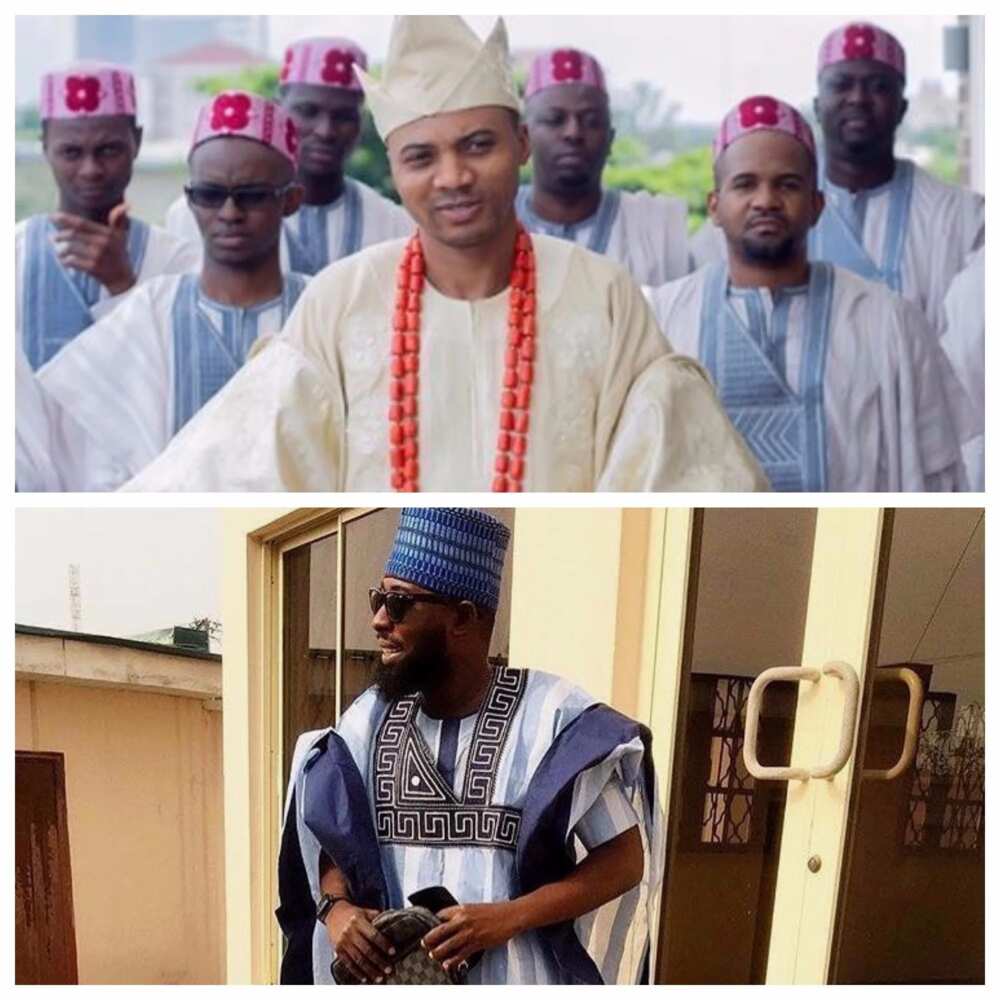 Just look at these stylish men. You will get some inspiration for sure!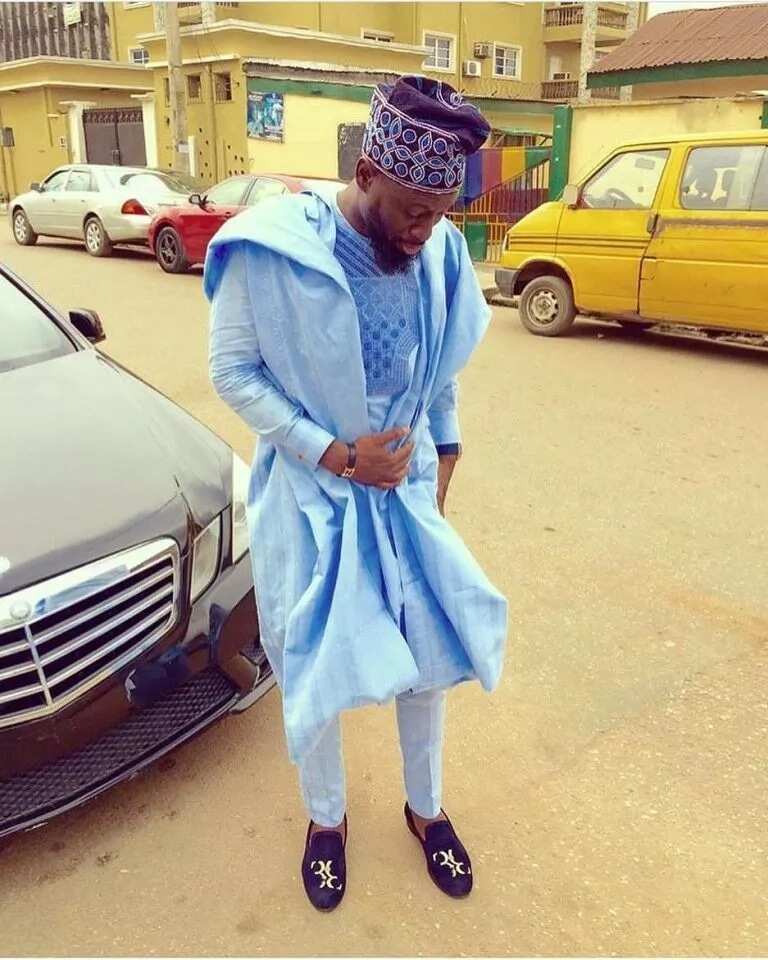 Men in these outfits draw attention wherever they go.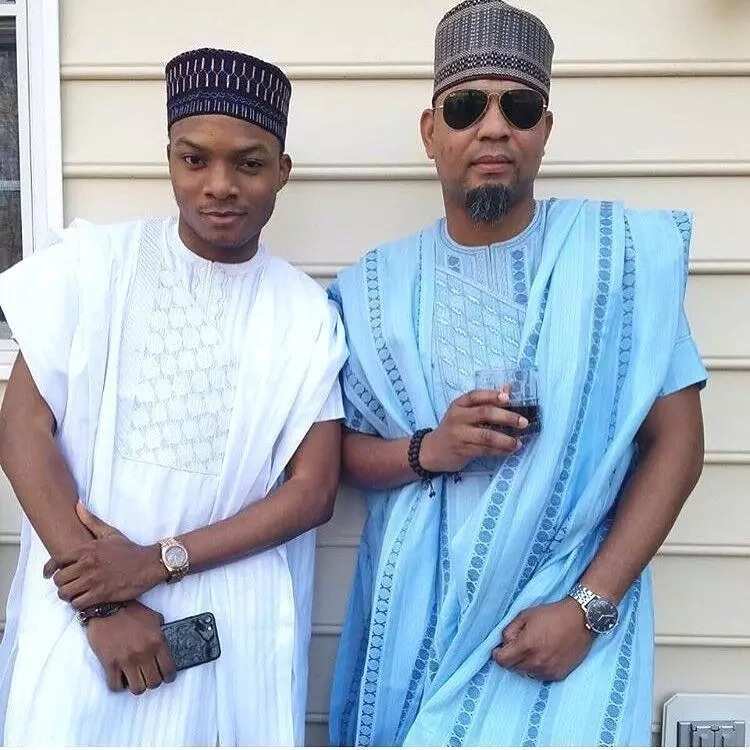 White color attire are guaranteed to capture the eye of every lady in the room.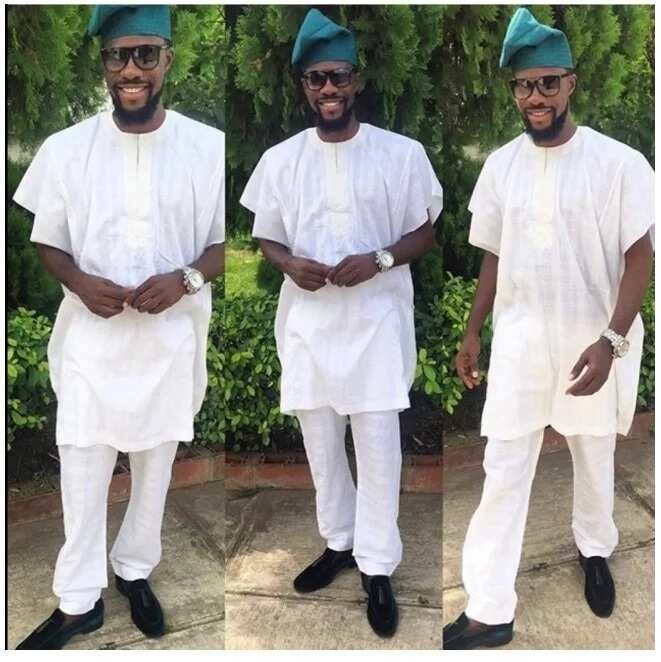 These pictures of the Top Agbaba styles for men 2017 are awesome! Agbaba designs are always in trend. This type of outfits appeal to young and old people, rich and poor.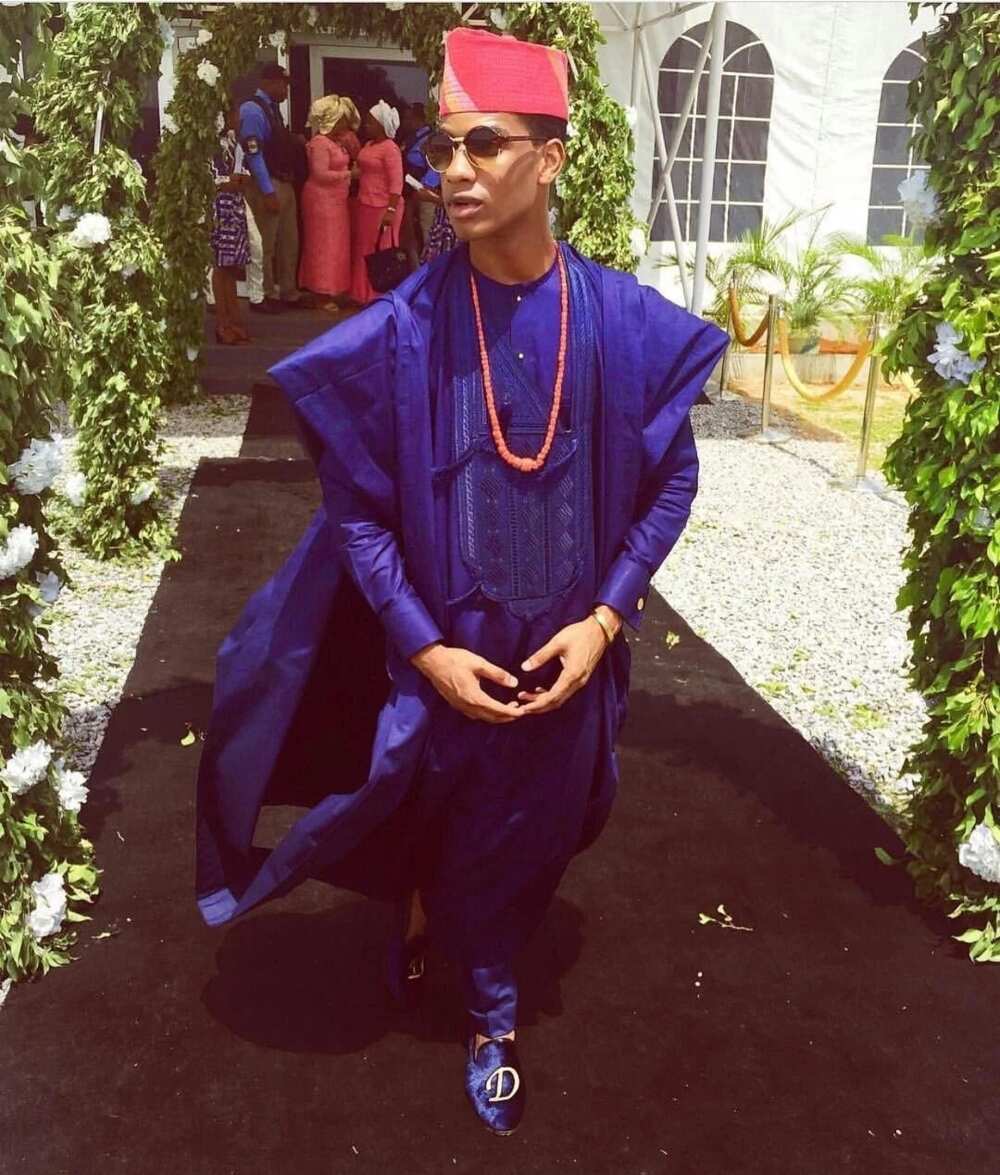 Look at the fabulous Agbaba designs which are very popular in 2017!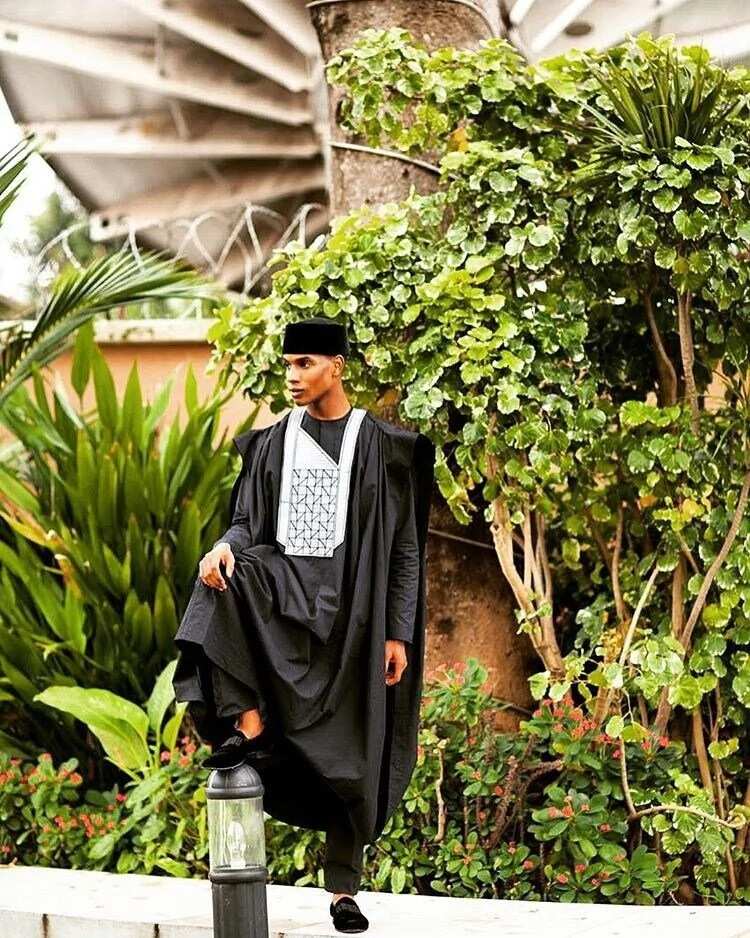 There are three designs which are the most suitable for men:
1. All black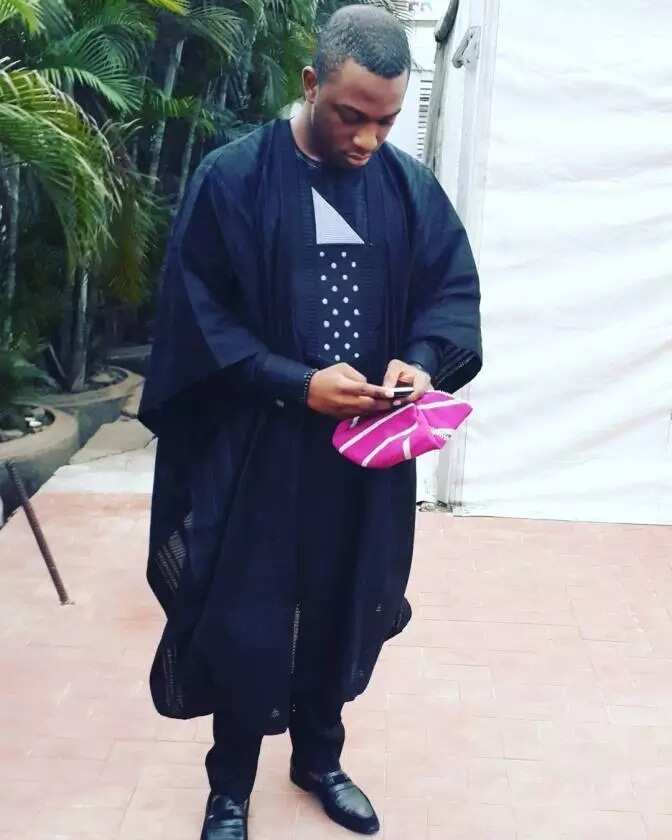 2. All white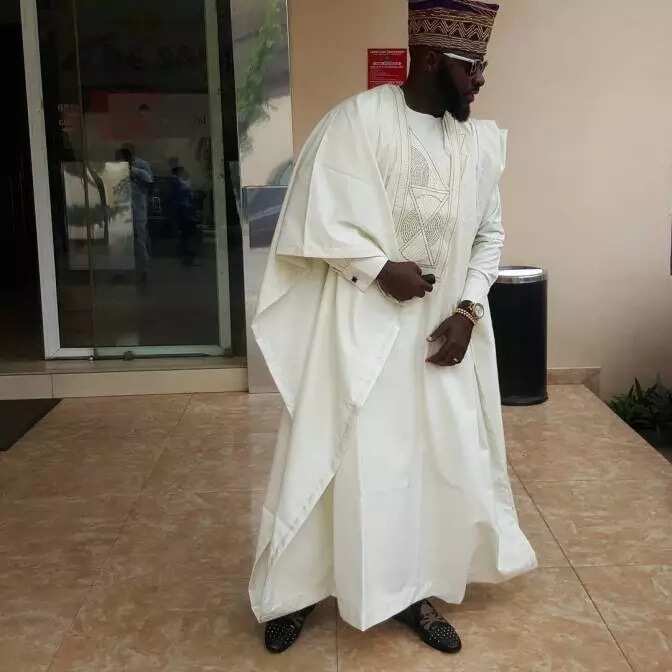 3. Plain bold Agbada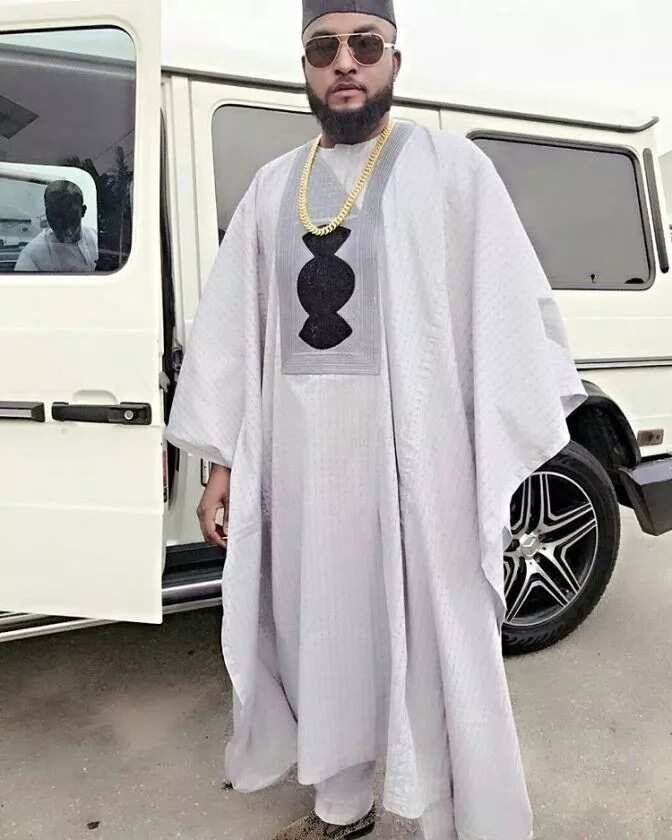 Female native wears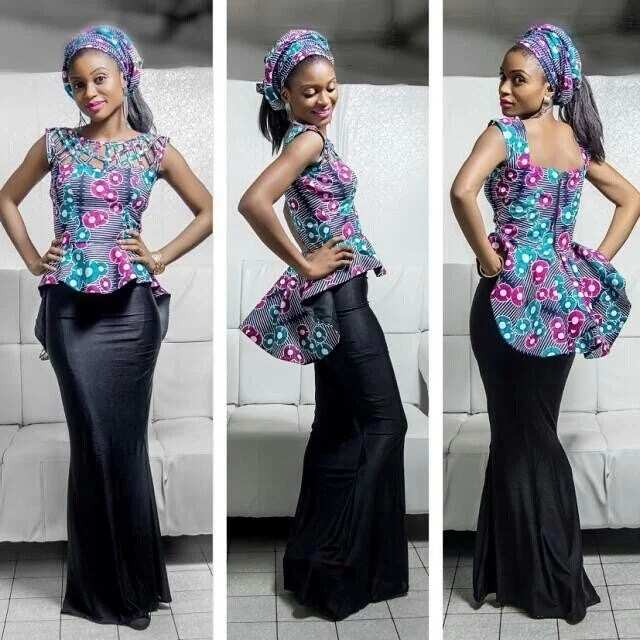 The Nigerian fashion is developing more and more every day. Where else can you see such chic outfits?
There is a large number of talented designers in the fashion world. Because of their hard work, more women can happily rock their Nigerian native dress styles.
A Nigerian woman, these days, can wear, Ankara dresses every day and to anywhere. Look at these photos and tell us you're not inspired.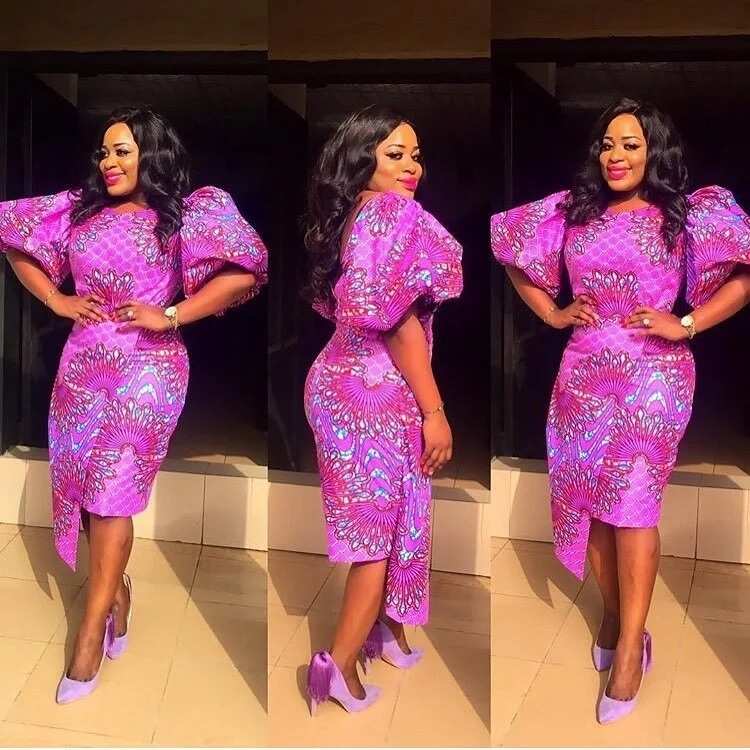 Isn't she beautiful in this dress style?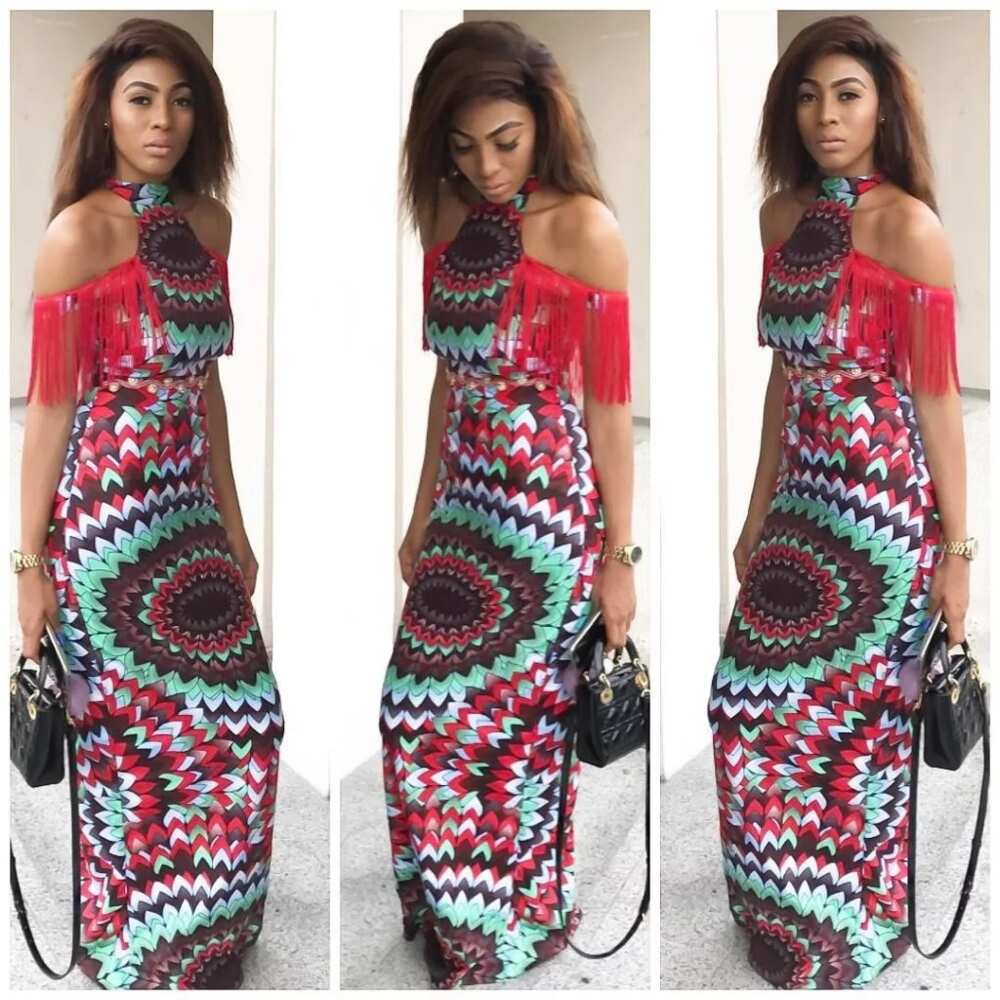 This jumpsuit can be used both for everyday style and for going to an event.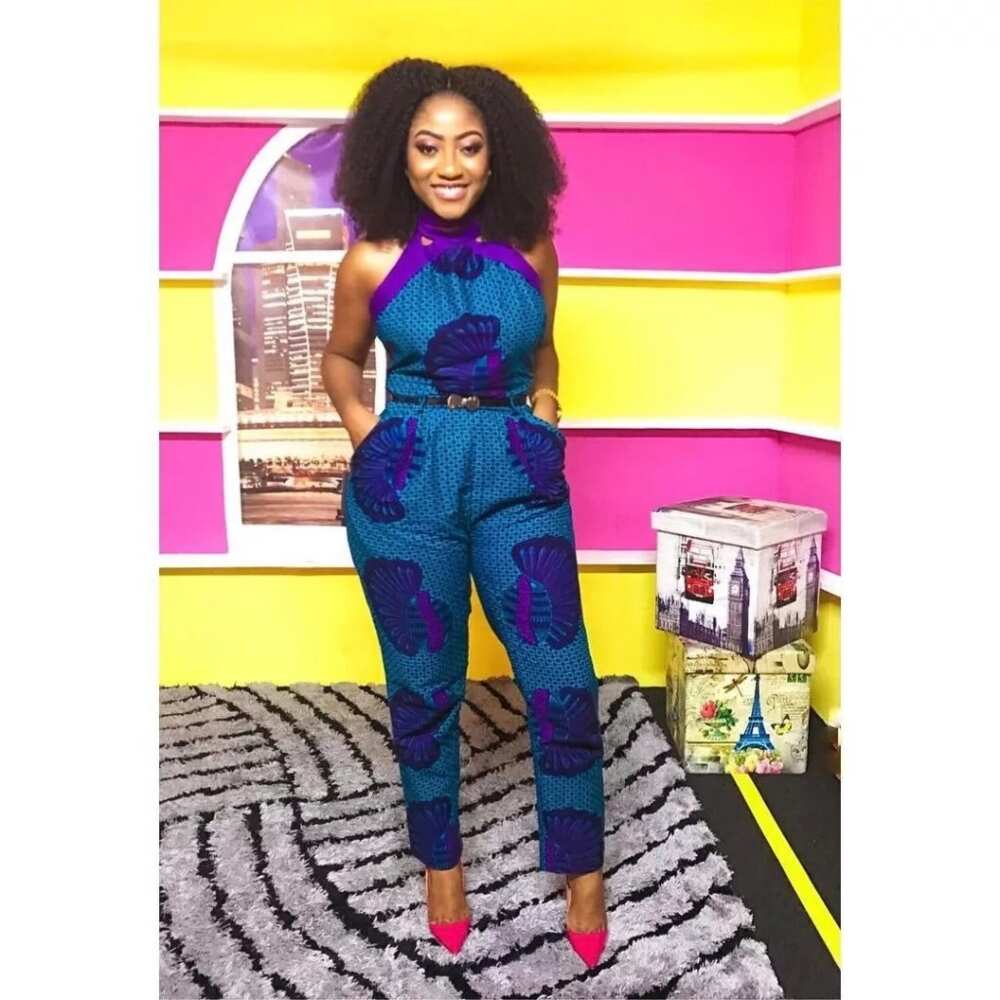 In this dress, it will be very difficult to keep everyone's eyes off you!
This style is also suitable for outings or for a simple dinner with family.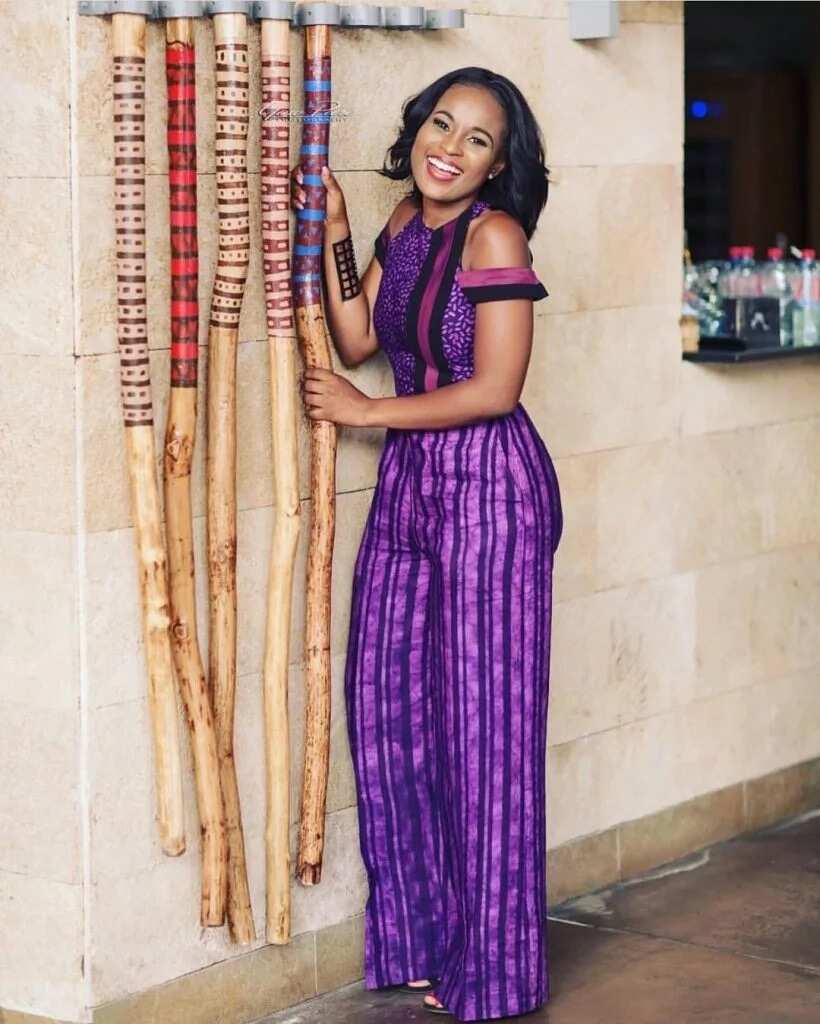 And now we invite you to take a look at the Latest Aso Ebi Styles. Gorgeous women can't say no to this! These outfits are sewn from fabrics of high and good quality. We think the photos have done them justice. These styles are amazing!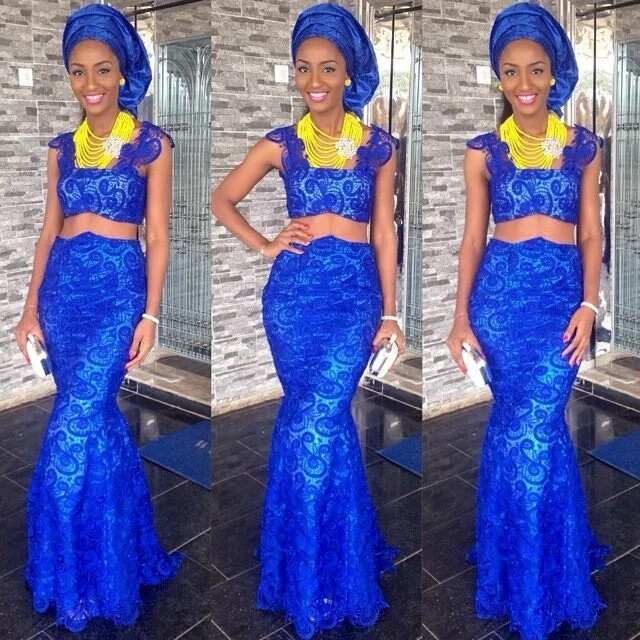 READ ALSO: Aso Ebi styles for men 2017
You can choose suitable necklaces, earrings, bracelets and any other accessories for your unique style. Find the right style and have some fun.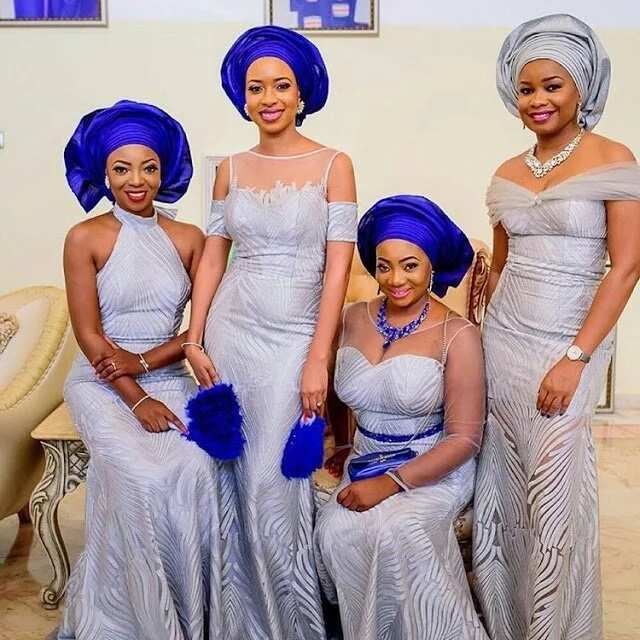 Nigerian native attire style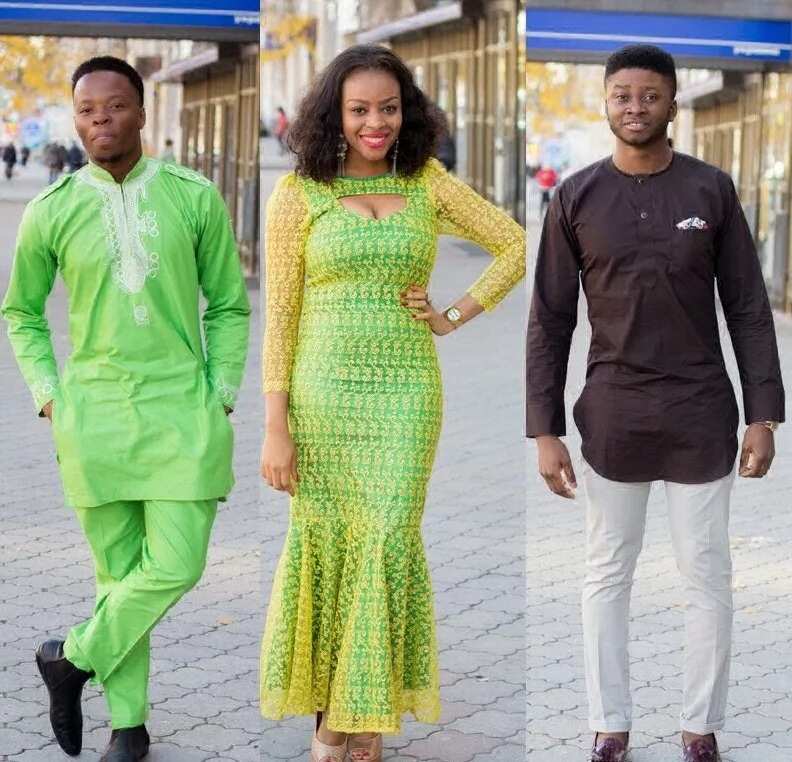 Every African country has its native type of attire style. This means that it is a characteristic feature for people in that particular country. There are several tribes in Nigeria. Each tribe has its own native wears style. So, we can conclude that there are as many attire styles in Nigeria as tribes. Each style is characteristic for North, South, East, and West regions of the country.
These four regions have different styles of clothing but to some extent, they are also similar to each other. You can gaze with approval at the native style of these people's clothes at weddings, and other flashy events. These styles at events are often referred to as 'aso ebi.' They imply unity and shows you are truly a part of the celebration.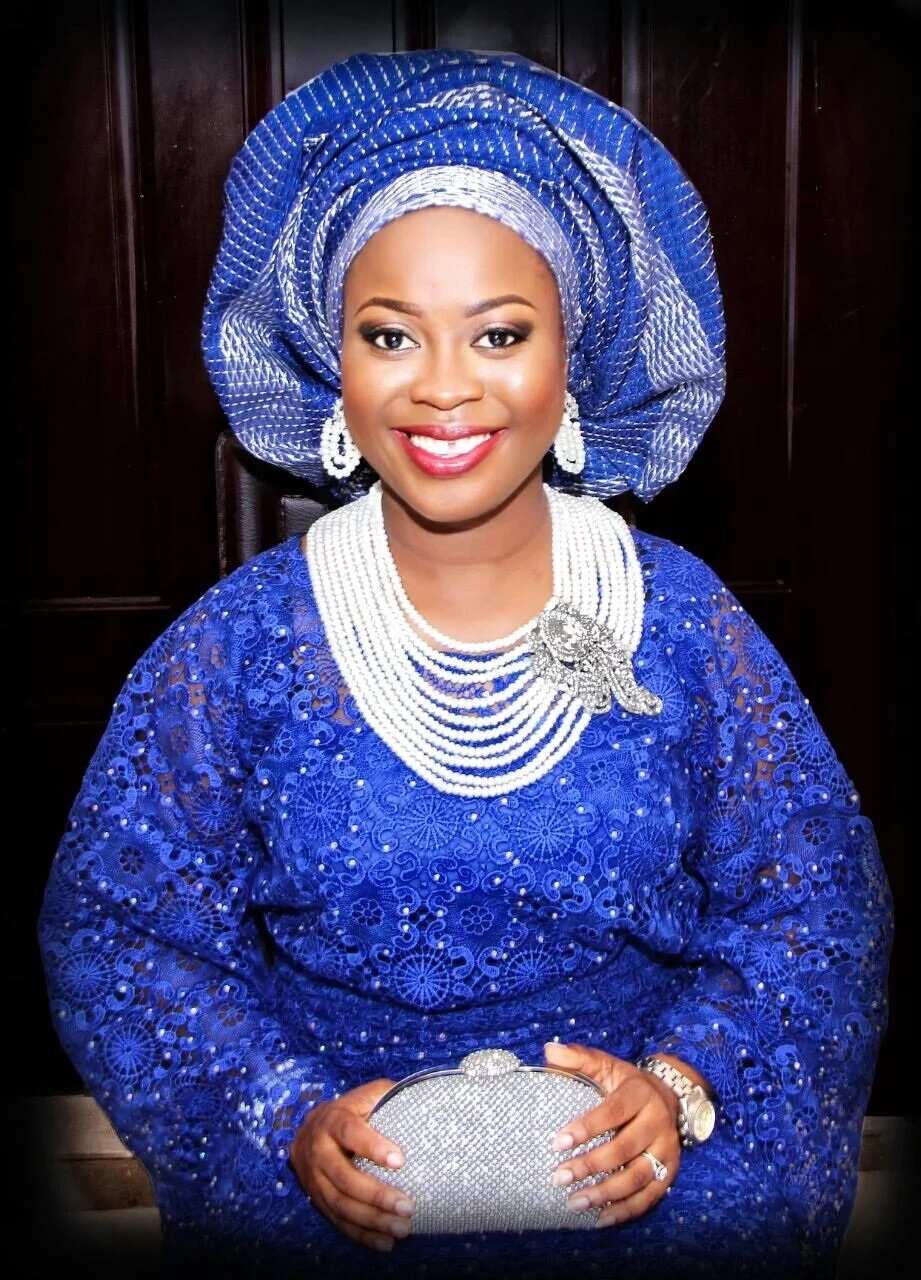 All regions in the country have their own traditions and culture.
The style of clothing in Nigeria is beautiful and special. It reflects the culture and traditions of every Nigerian. Take a look at more Nigerian native wears pictures.
Does not this dress look magical?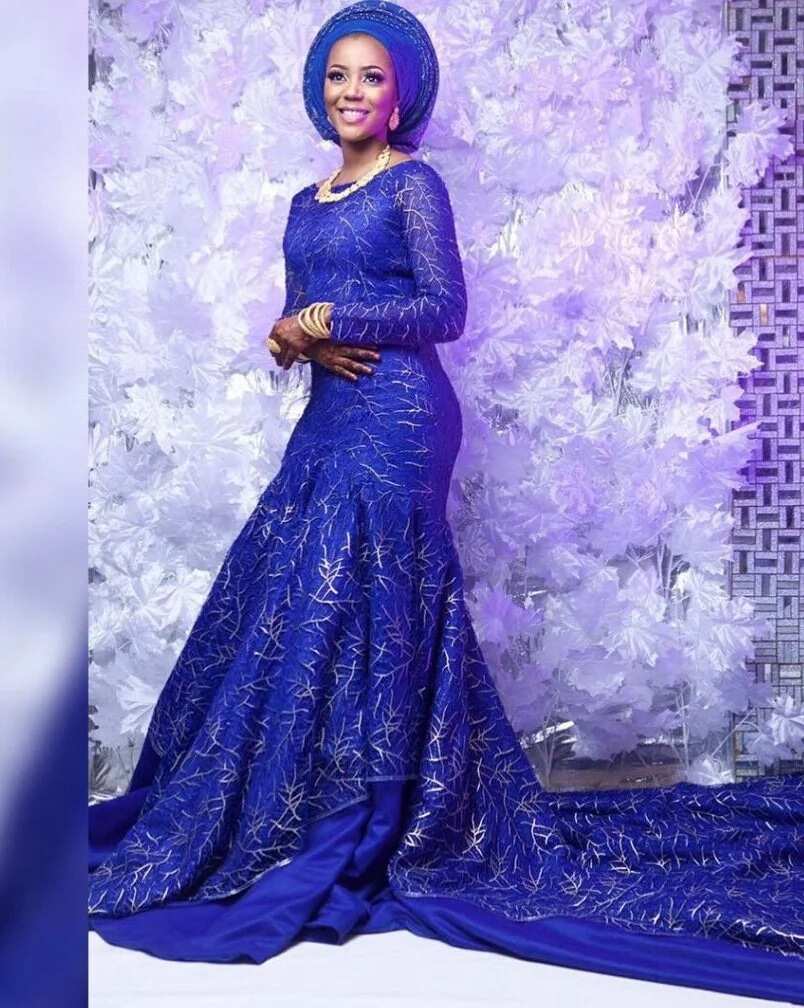 Green colour emphasizes the real beauty of a woman.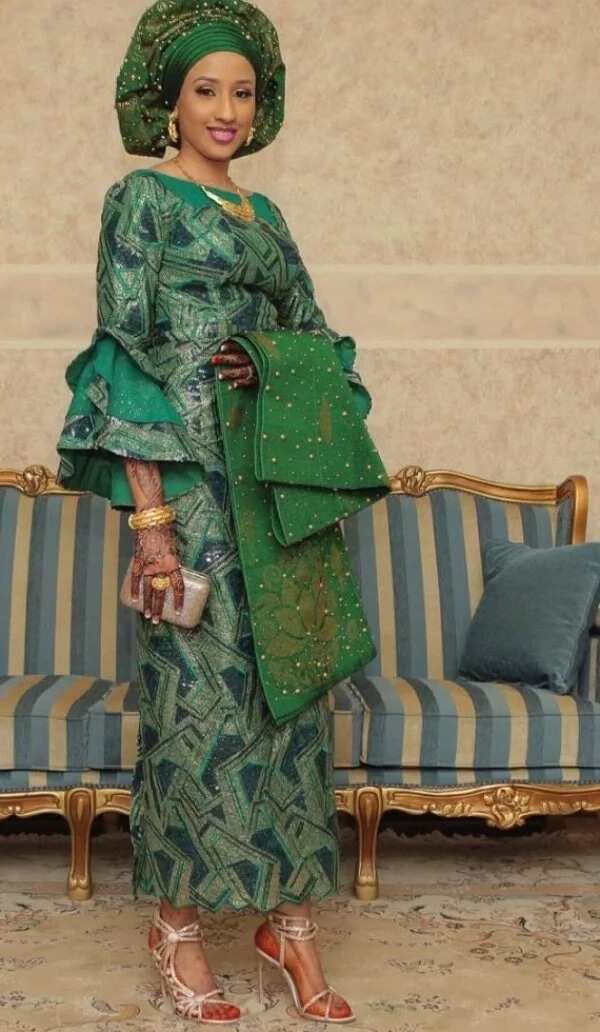 The shades of blue are always fashionable and very much loved by women.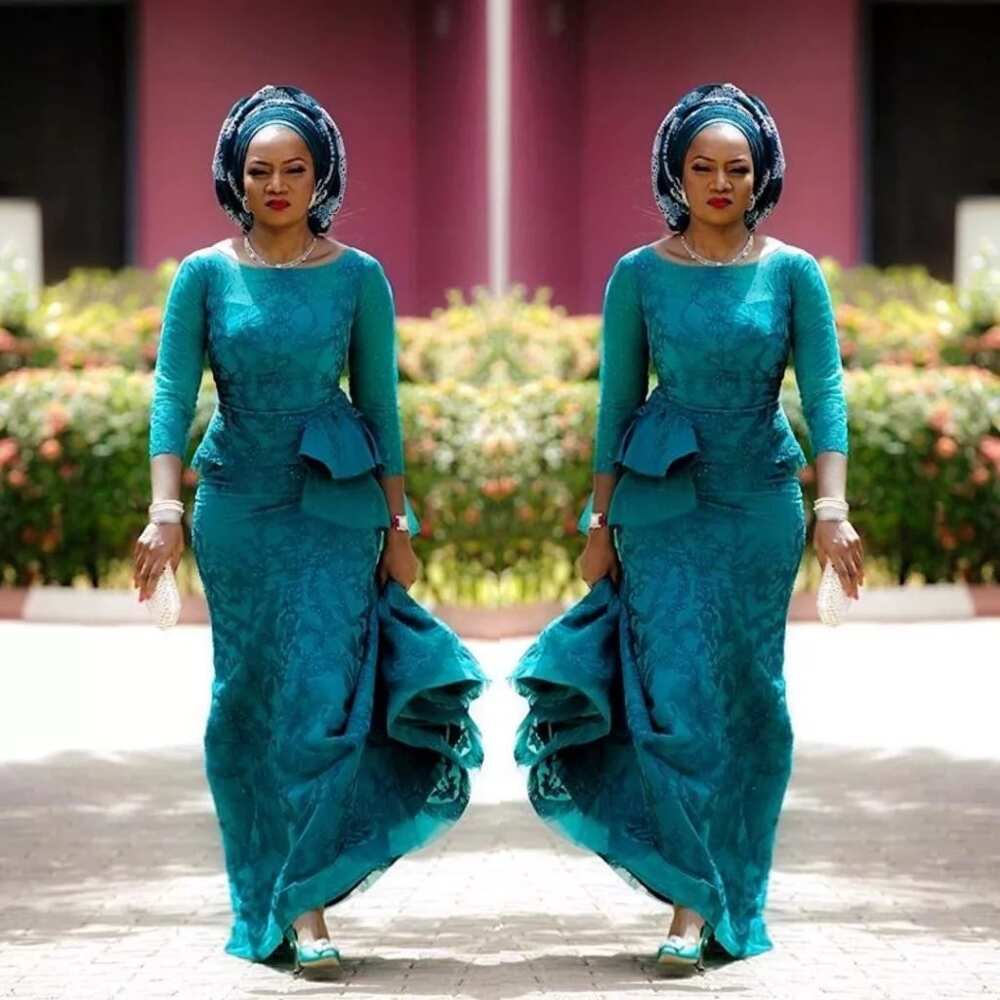 Check out another photo of beautiful clothes that look great.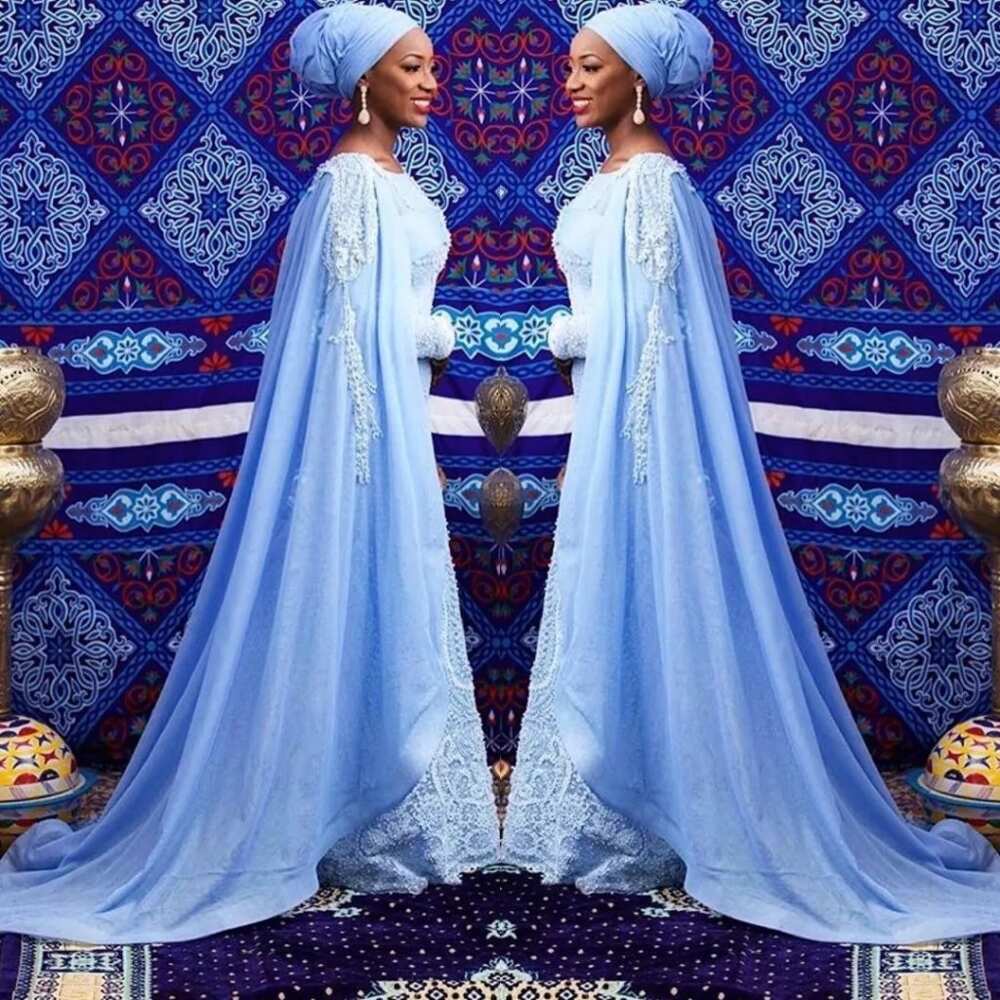 The White dress gives a look of freshness and brightness to any woman.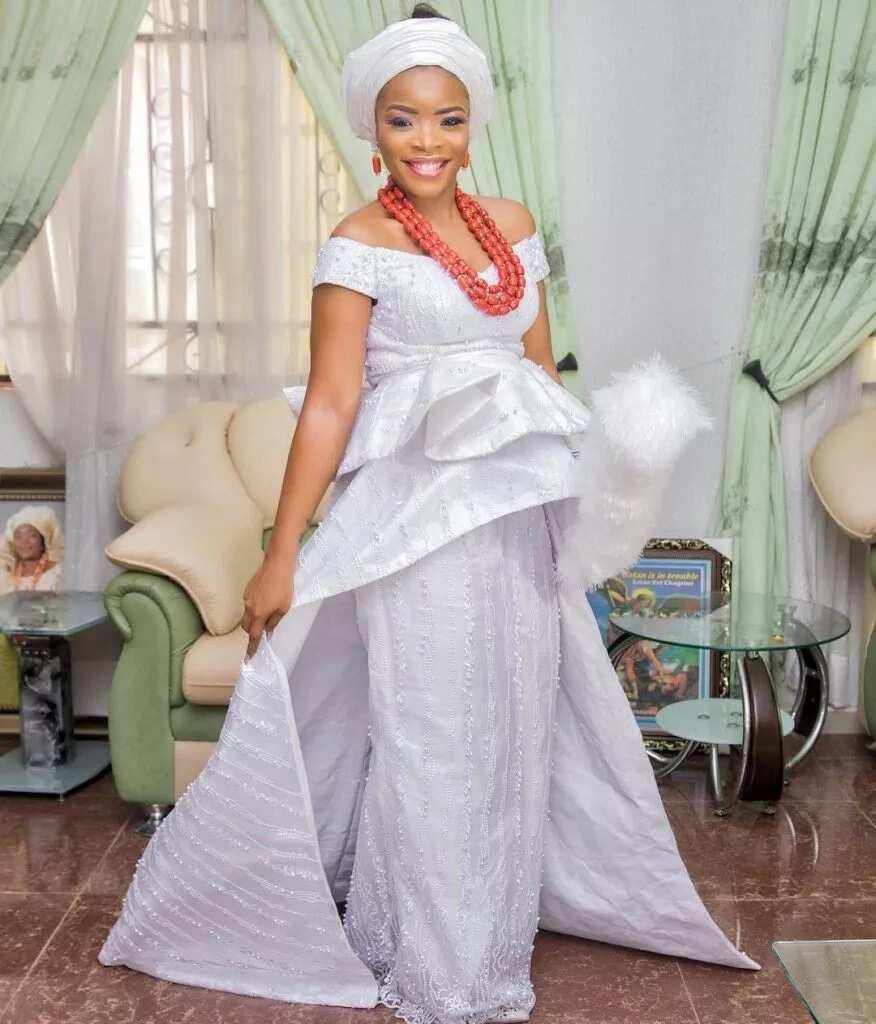 Native styles of Igbo people
Now let's speak about the traditional native styles of Igbo people. These days, the majority of people in urban areas prefer Igbo attire to the western style especially for events.
The Igbo women clothing usually consists of wrappers and a fitting blouse. For formal occasions, women opt for more fancy and stylish wrappers.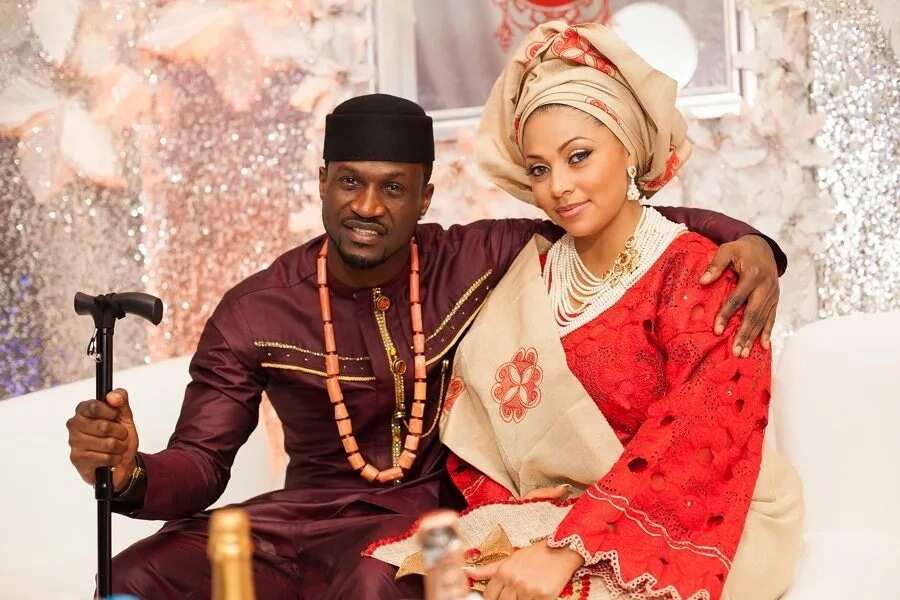 Yoruba people attire
Yoruba people are famous for their exquisite attires. It is used to show a person's wealth and status. There are a lot of designs for different occasions. The main attributes of Yoruba attires are Gele, Agbada, Buba, Iro, and Sokoto.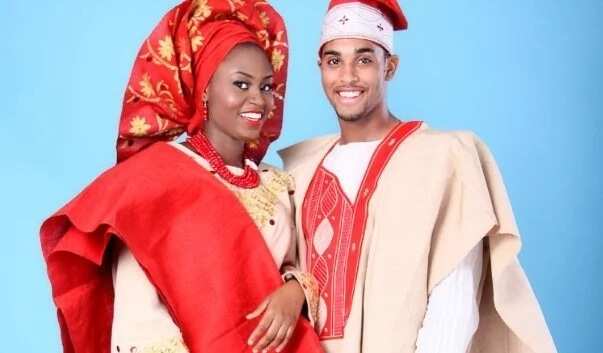 Hausa-Fulani clothes
And finally, clothing of Hausa-Fulani. Men wear wide sleeved robe which is called a "Babban Riga". It is a floor-length fabric with very long sleeves. These sleeves must be folded to expose the hands. Despite the fact that "Babban Riga" is a Muslim garment, Nigerian men like to wear it during formal occasions. Hausa men also wear a traditional hat which is called a ful. It is a round cap. Women wear beautiful wraps, which are called Abaya, with different blouses.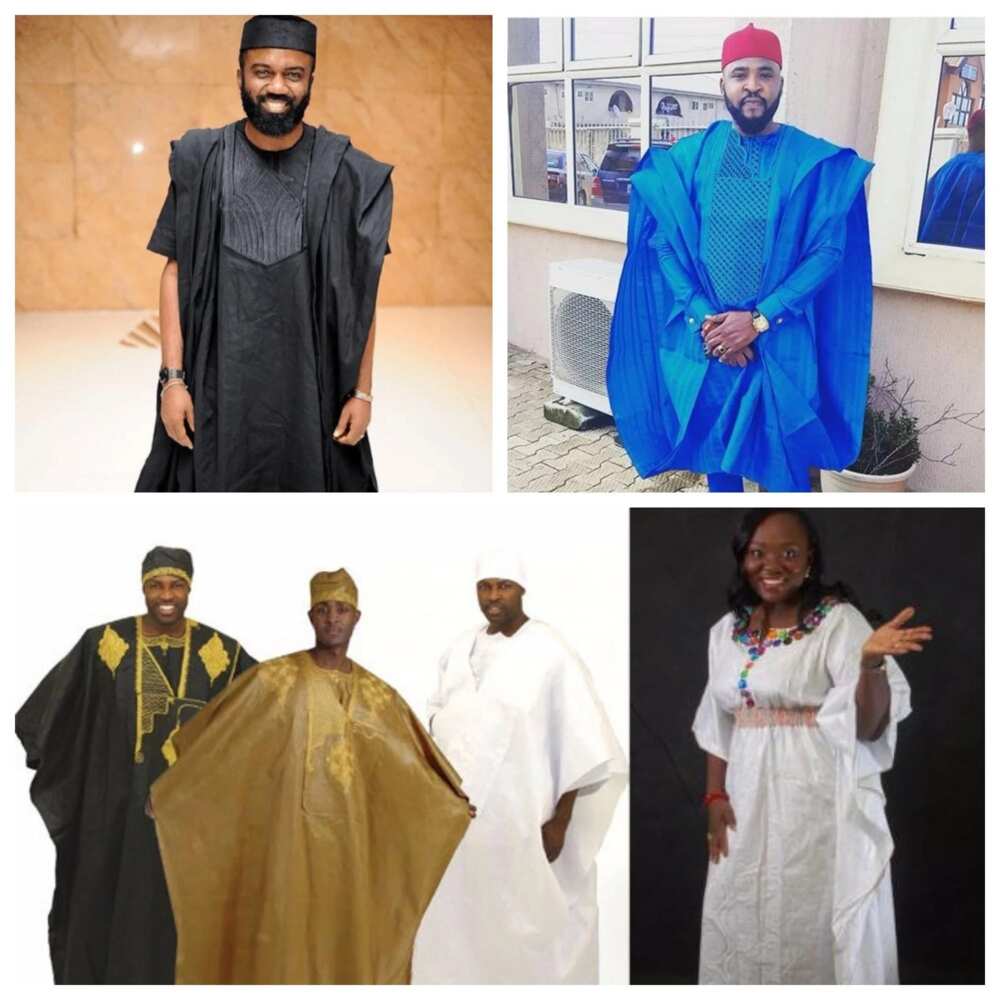 The world of fashion in Nigeria never ceases to amaze us. Styles of clothes for men are simply incredible. But the styles of native dresses for women are even more beautiful. You can combine different styles get the perfect look.
READ ALSO: Latest Ankara long gown styles 2017