Often, beauty is determined by the efforts of person and not by just the natural features. Some men look better than women because they constantly monitor their appearance. Okuneye Idris Olarenwaju also known as Bobrisky is a good example. Some people admire this talented and fashionable entrepreneur, while others criticize and say offensive things. In any case, it's simply impossible not to notice this guy. He is the most popular person on Snapchat in all of Nigeria. If you are also interested in this person, then you might want to read Bobrisky biography.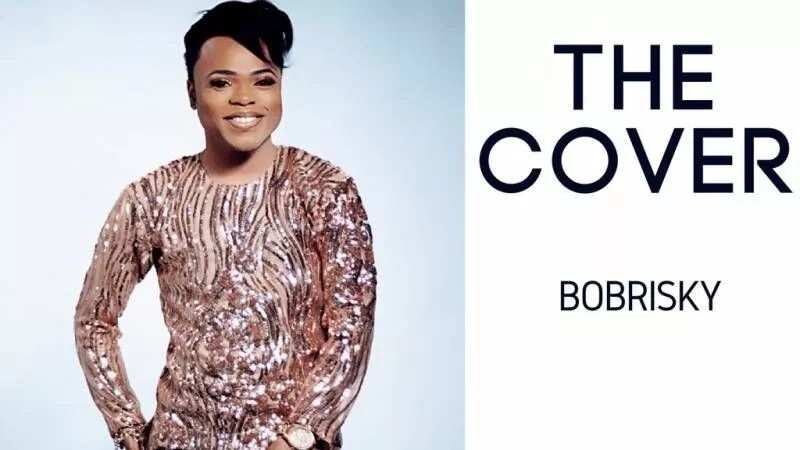 Youth and the path to success
The place of Bobrisky's birth is Ebute-Metta in Lagos. Here is where the young man was raised. He was born in 1992. Okuneye Idris Olarenwaju studied in Lagos University where he got a degree in Accounting. Later the young man opened a boutique called Bob in Ikeja. This is a shortened version of a nickname, which he got when he was younger Relatives affectionately called the little boy Bobo. After a few years he made some changes to it and got the name that he is now known for.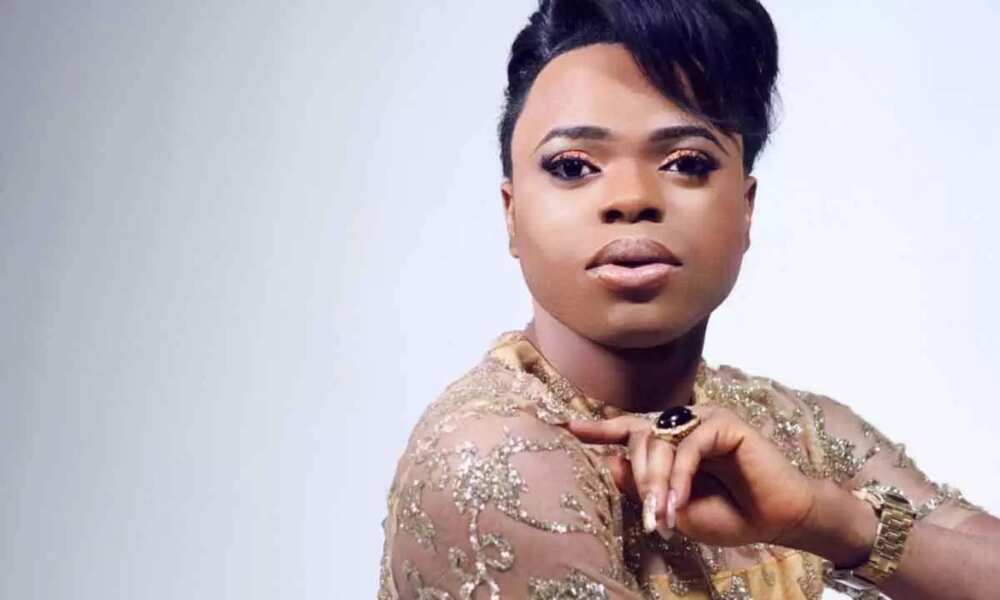 Let's list more facts about Bobrisky's life:
● The boy was brought up in an ordinary family. His parents were not rich, so he had no more than the average Nigerian child.
● His mother died in 2008. His father is alive and well. He is now retired but he was previously in the transportation business. Now he has his own employees who work on his behalf since he is already at a respectable age. Bobrisky's father has three wives, and the celebrity is the youngest child in the family.
● Bobrisky is often asked how his family treats him. His father is well aware of the publicity of his son but he has no problem with it. When Bobrisky turned 18, he was allowed to choose any path of life he wanted.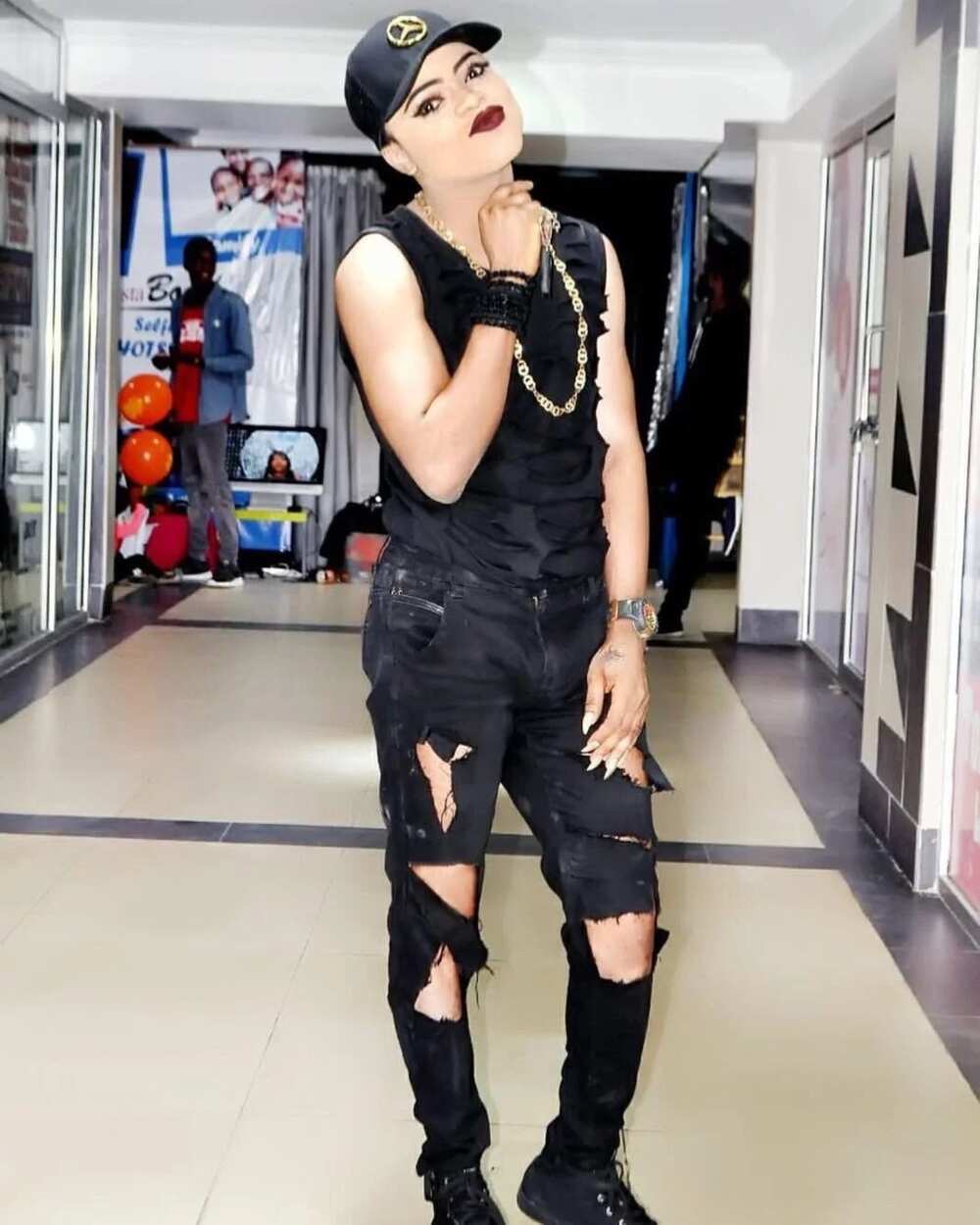 ● As a child, his mother repeatedly beat him when she learned about feminine inclinations. She even hired hooligans to teach her son a lesson, but eventually realized that there is no sense in the beatings and suppressed the shame that she felt because of her son.
● He claims he does not feel like a woman, but sometimes he thinks in a feminine way. He is very hardworking. Despite the disagreements with mother, he cooked, cleaned shoes, and chose attires for her. So before his mum's death, they had a warm relationship and the woman accepted her son.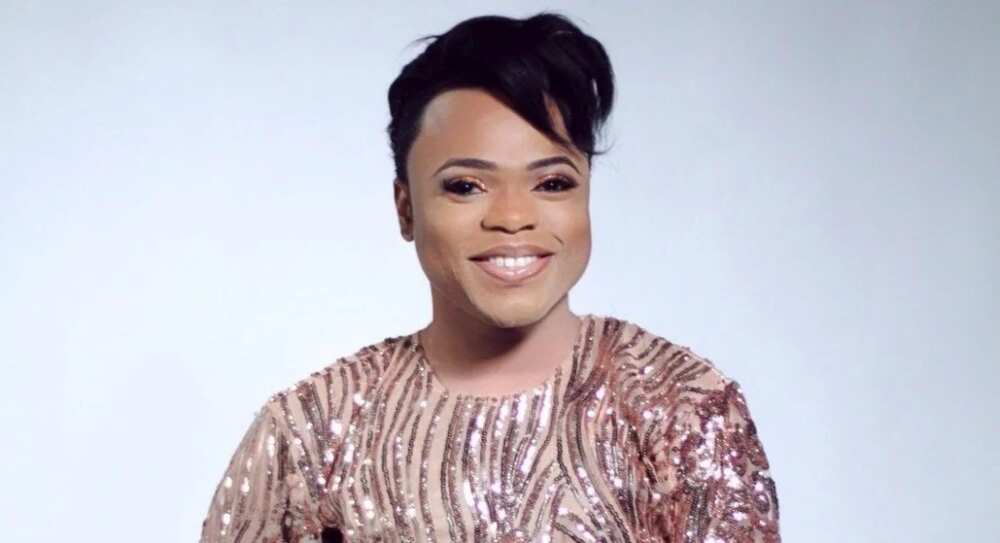 ● When it comes to the question of who is Bobrisky, many people are wondering where he got the funds to start his own business. It turned out that the young man worked as a choreographer, taught people dances and earned money on the side when he was in university. He also attended various dance events. This talented and enterprising guy made a lot of money from dancing in his school years.
● A lot of people have noticed his sense of fashion and perfect aesthetic taste. Some have asked for advice about clothes and admired his costumes. So, Bobrisky was also involved in buying and selling clothes to those who needed it.
● Also, journalists learned that in 2011, Bobrisky wore women's clothes and deceived men in bars. Then, he urgently needed money to pay for studies, and his father wasn't able to help. This was the only way he could think of not to be expelled from the university. When admirers expressed a desire for intimacy, the guy always apologized and refused.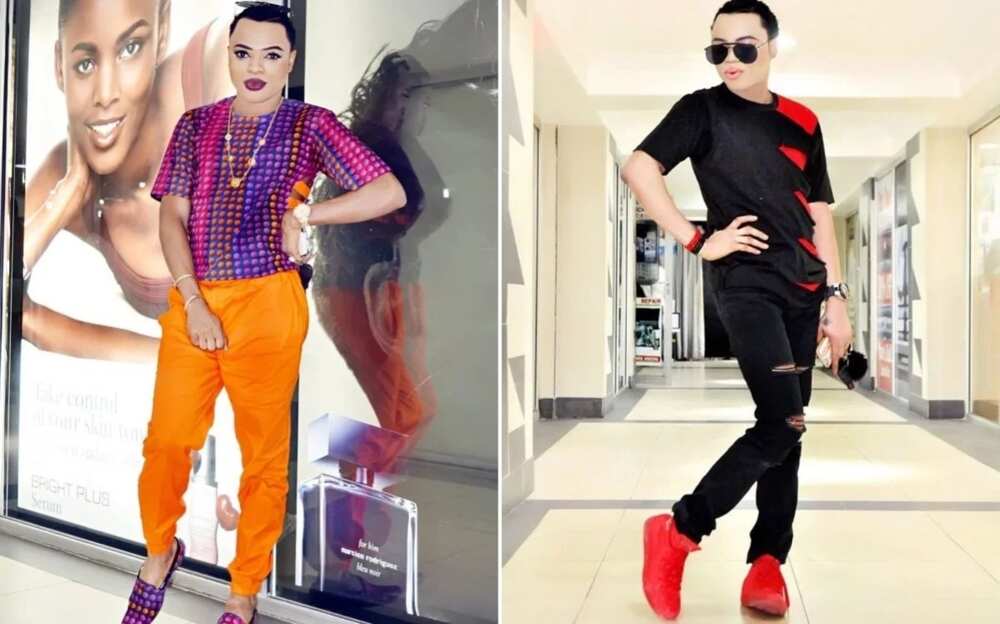 ● In school years he only used modest makeup. It wasn't even noticed if you did not approach him closely.
● This fashion lover always wore only quality clothes and received the title of Best Dressed Male at his faculty and the University of Lagos. He soon became the star of the campus.
Now, Bobrisky's look is brighter than before. He began to create them because he loves female fashion. He also had the desire to look unusual to attract more customers to his store. The feminine appearance created a recognizable brand for him. So this is another reason to used makeup and artificial nails. Since he managed to attract so many customers, Bobrisky opened another store, where cosmetics are sold.
READ ALSO: Who is Bobrisky bae?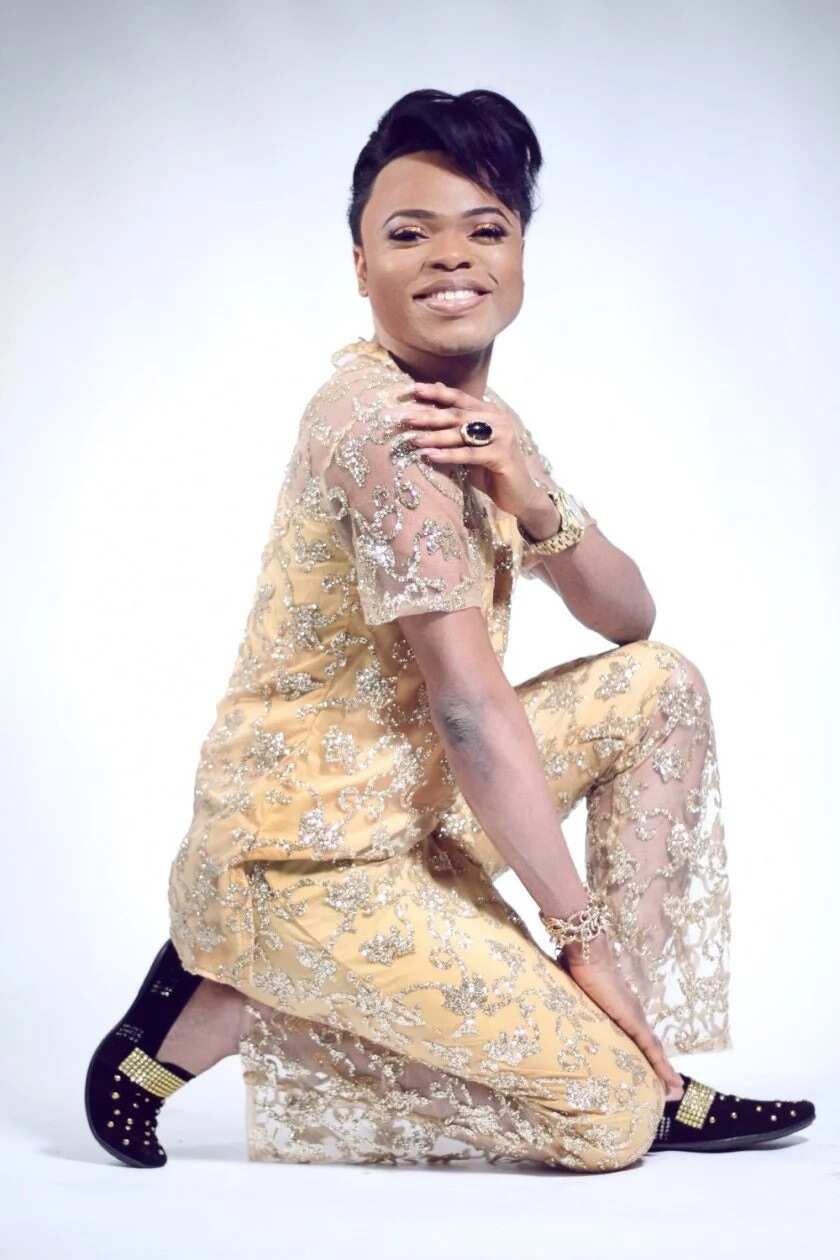 Life and career
Before long, more people began to talk about him. A lot of controversies trailed his bright personality. Many users of Snapchat began to follow him when rumor began to spread that his lover could be a man. He has never directly refuted this claims but people have come to this conclusion because he uses cosmetics, dresses like a woman and whitens his skin.
For months, Bobrisky was the trendiest person on Snapchat and scored more than 30 thousand views a day! Fans eagerly awaited photos of Bobrisky and his lover.
This unusual guy now enjoys more popularity than most Nigerian show business stars. He communicates with many of them. In October 2016 he posted a photo with N7 million, which he received from his business partner, patron, and supporter. He calls this person "My bae".
At the beginning of the year, he stated that he planned to move to Banana Island, where his mysterious bae is living near Linda Ikeji's mansion.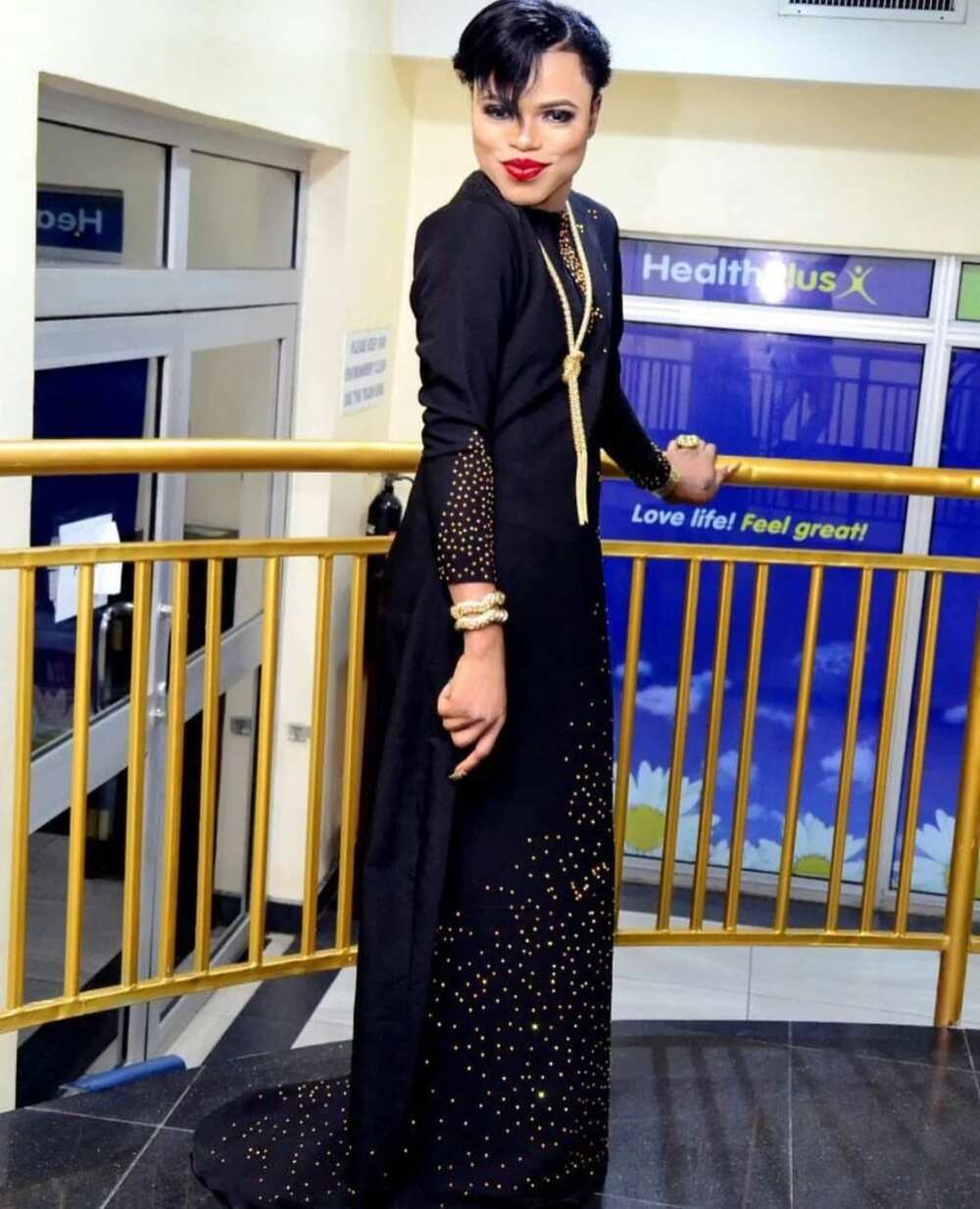 This young man that looks more like a woman likes to write dirty and bold enough words. This is why a lot of fans love him. Both men and women enjoy the interesting stories that he tells and irreproachable sense of style. His shiny appearance and courage has made him one of the most discussed celebrity. Most people have concluded that he loves men. However, the guy himself claims that it's not true and he dresses as a woman only to promote his business.
Many people are wondering why this guy decided to change his complexion. A few years ago he went to a shop in Dubai. There he bought a cream that gave the skin a caramel color. After its use, some areas looked lighter. Bobrisly liked it and decided to carry out the procedure on the whole body. Since yje cream worked on Bobrisky he advertised it to other people and began to sell this product at his store. It's quite an expensive substance, but it provides even tone. The entrepreneur plans to become a serious competitor for Dencia Whitenicious.
Look at Bobrisky before and after changing the complexion. Some people think that the changes are good, others - that it's only made him worse. What do you think?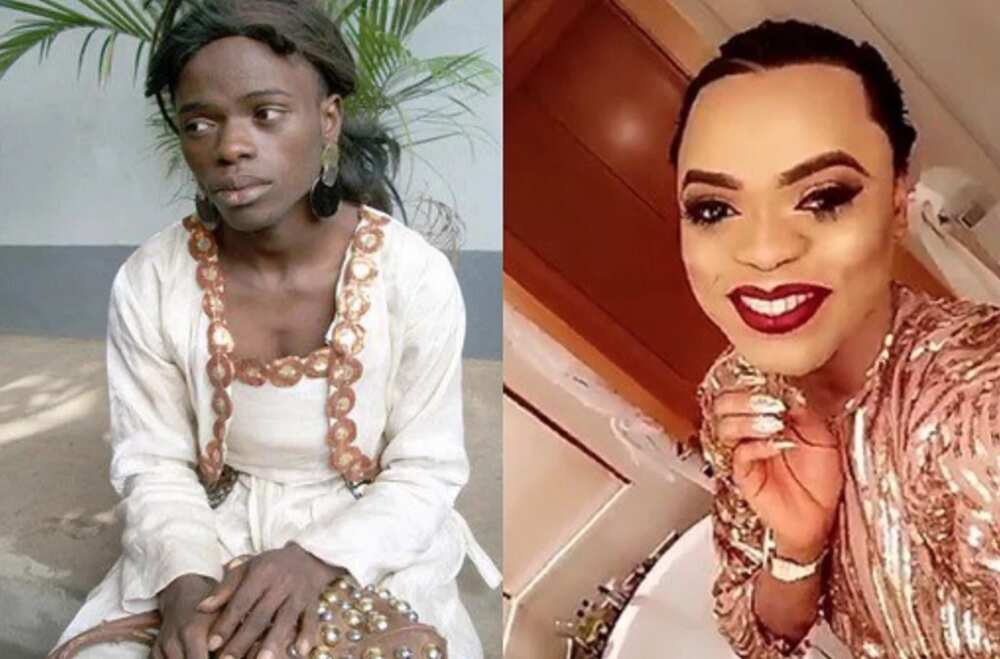 Love or hate him, you have to agree that he's very brave. Despite the large number of negative comments, Bobrisky confidently follows his own way and believes that he is doing the right thing. He never lets the opinion of the public affect him.
READ ALSO: Bobrisky commits blunder, Twitter user calls him out (photos)
Source: Legit.ng