Alhaji Lai Mohammed biography: age, wife, children, net worth
Alhaji Lai Mohammed is one of the important figures in Nigeria's politics today. He is an important member of the All Progressive Congress and the current Minister of Information and Culture in Nigeria. This article is about Lai Mohammed biography.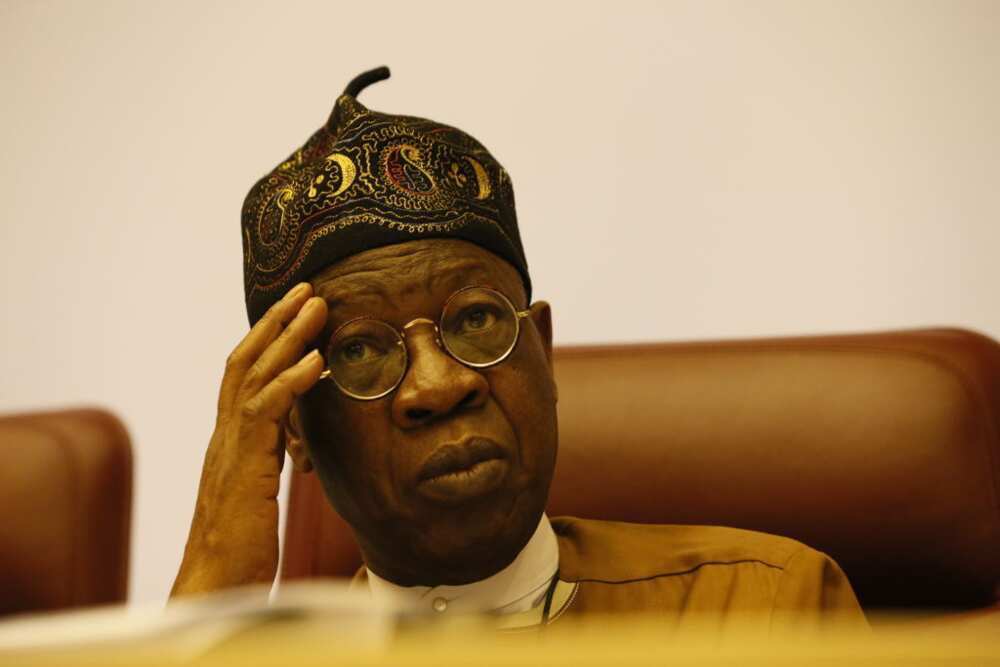 Find out all the details about the Hon. Min. of Information and Culture.
Profile summary
Date of birth: December 6, 1952
Lai Mohammed age: 68 years old (as of 2020)
State of origin: Kwara state
Lai Mohammed's background
Alhaji Lai Mohammed was born in 1952 into the family of Alhaji Mohammed Adekeye. Not much is known about his early years.
Lai Mohammed state of origin
The Minister hails from Irepodun local government area in Kwara state.
Education
Lai attended Native Authority School, Igbaja, Baboko Ilorin and Government College, Keffi. He also attended Government Secondary School, Okene.
He earned a bachelor's degree in French from Obafemi Awolowo University, Ile-Ife in 1975 and Law degrees from the University of Lagos and the Nigerian Law School in 1986.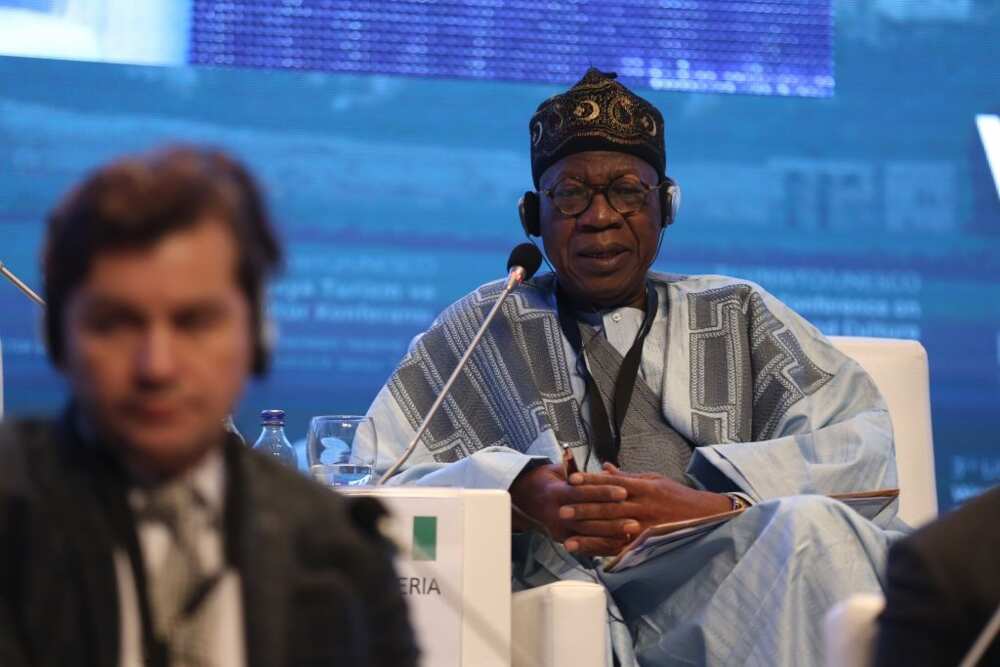 Career
In 1989, as a lawyer, he co-founded the legal firm of Edu & Mohammed as a Senior Partner.
Alhaji Lai Mohammed is also an entrepreneur. He has been the Chairman of Optmedia Limited since the 18th December 2008. Optmedia Limited is a subsidiary of the Afromedia Plc. In May 2011 he was appointed Director of Afromedia Plc.
He is also a fellow of the Nigerian Institute of Public Relations (NIPR) and served as the Public Relations Officer of the Nigerian Airport Authority (name changed to Federal Airport Authority of Nigeria (FAAN)) for ten years.
Political career
Alhaji Lai Mohammed was the candidate of the Alliance for Democracy political party for the April 2003 Kwara State gubernatorial elections. He was once assaulted during a festival celebration in Kwara State, Nigeria. Five vehicles in his convoy were destroyed during the attack.
He was the Chief of Staff to Governor Bola Ahmed Tinubu during his 1st term as Lagos State governor. He served as the All Progressive Congress (APC) National Publicity Secretary.
He was sworn in as the Minister of Information and Culture by President Muhammadu Buhari on the 11th of November 2015.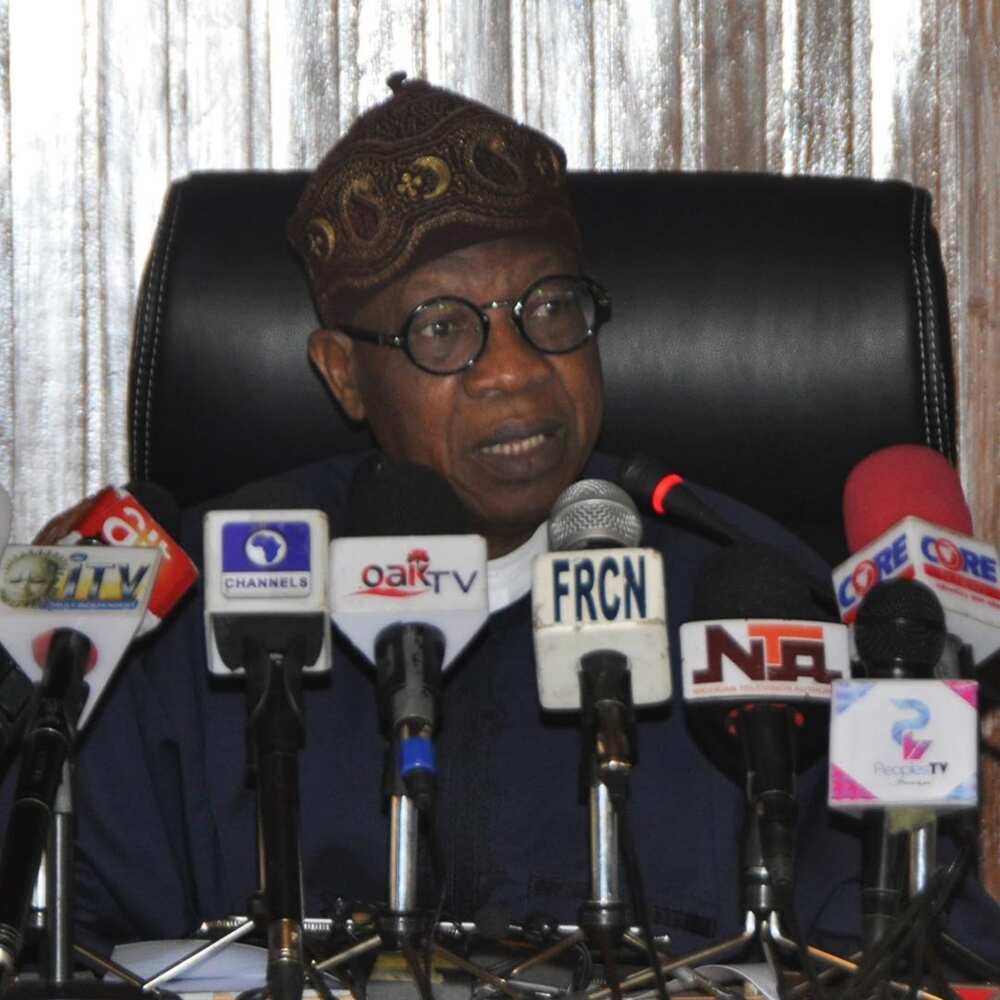 Lai Mohammed wife
Alhaji Lai Mohammed got married to Alhaja Kudirat Adeoti Mohammed in 1979 after about three years of courtship. In an interview in 2008, Kudirat was asked how she deals with the challenges in her marriage, to which she replied,
I try to ignore what I may not like. Once these things don't come into my home and it's not visible to me. Even if it is, I can decide not to see it. If I decide not to see it, even if it is right on top of my nose I may decide not to see it. Whatever is happening outside my home, I don't bother myself about it. I keep my home, and I don't want know about anything happening outside. I devote most of my time to my God, at least four hours everyday.
Their marriage is blessed with four children and several grandchildren.
Lai Mohammed son Folajimi Mohammed is a member of the Lagos State House of Assembly. Folajimi revealed that he did not ride on his father's shoulders into politics. Mohammed said that his father, initially, was not favourably disposed to his decision and so he had to find other ways of accomplishing his mission.
He said,
"I told myself I had to find other ways to achieve my goal even if my father won`t support me. So, I was going to meet people and telling them of my intention to contest as a lawmaker in the state. "
Lai Mohammed daughter, Aishat got married on Sunday 22 December, 2013 at the All Seasons Plaza, Agidingbi, Ikeja.
Muhammadu Buhari, Asiwaju Bola Ahmed Tinubu, Chief Bisi Akande, Raji Fashola, Rochas Okorocha, Abdul Fatah Ahmed, Rotimi Amaechi, Rabiu Kwankwaso, and Abiola Ajimobi were present at the event.
What is Lai Mohammed net worth?
The politician has an estimated net worth of $6 million dollars.
Alhaji Lai Mohammed quotes
Here are some of his quotes:
We did not say we will employ, we said we will create jobs.
The Judiciary is comprised. Clearly working for the corrupt. Corruption gaining ground but only in a matter of time, they'll fail.
We must tell ourselves the truth. I/we can't continue to defend the unjust killing of our fellow citizens.
I'm privileged as the Minister of Information to know that the opposition is the 'life blood' of the latest terrorist group called 'IPOB'
Unfortunately most people don't know that a Presidential Jet can be converted to a Fighter Jet but simply changing its wings and/or body.
So is it turn by turn to squander our taxpayers money? Doesn't make sense at all.
Succeeding in life generally is like this. Not just in Nigeria. Challenges are not peculiar to Nigeria alone.
If you're hungry and still live in the dark after all we've done then you're either under a spell or something worse.
Don't give up on this CHANGE. We are all working hour by hour, day by day, week by week, month by month for you to be happy.
Alhaji Lai Mohammed is an active politician, businessman, a very prominent national figure of the All Progressive Congress, and the Minister of Information and Culture in Nigeria. We can only imagine that there's more to come from this man.
READ ALSO: Regina Daniels: Nigerian actress biography
Legit.ng recently reported about the life of Regina Daniels, a Nigerian actress well known for her roles in Broken Chakkels, Hand of Fate 2, and Brave Mind. The actress, who is just 20 years old (as of 2020), is one of the biggest icons in the Nigerian entertainment industry.
At just 20 years old, Regina Daniels has managed to become one of the biggest and most popular actresses, not only in Nigeria but also all over the world.
Source: Legit.ng