Brother to woman killed by her husband in Delta state cries out, seeks justice
A Facebook user Chukwunweike Davidson Enebeli, has uploaded pictures of his deceased aunt and asking people what he should do to the husband as he blames him for her death.
The supposed undergraduate of University of Benin is grieved over the sudden death of his aunt as he reminisce on the promises she had made to him on his education and other things of life.
He claimed the life of her aunty was cut short by domestic violence. The death happened due to the beating she recieved from her husband.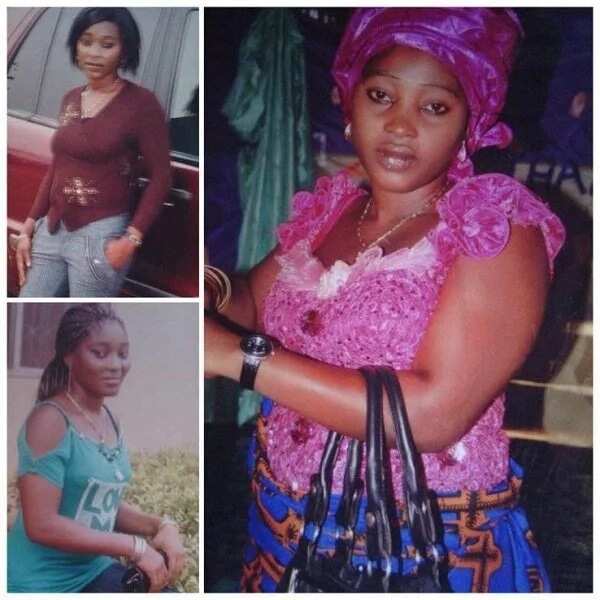 The incident is said to have occured on the 17th of August 2016 which makes it a year today but no form of justice has been served yet.
READ ALSO: 26-year-old mother allegedly murdered by her abusive boyfriend in South Africa (photos)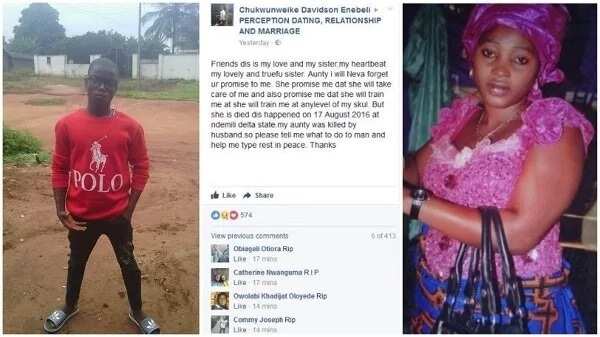 His Facebook caption reads: ''Friends dis is my love and my sister,my heartbeat my lovely and truefu sister. Aunty i will Neva forget ur promise to me. She promise me dat she will take care of me and also promise me dat she will train me at she will train me at anylevel of my skul. But she is died dis happened on 17 August 2016 at ndemili delta state.my aunty was killed by husband.so please tell me what to do to man and help me type rest in peace. Thanks''
We urge people experiencing domestic violence to speak up and seek help on time before the inevitable happens.
PAY ATTENTION: Read best news on Nigeria's #1 news app
What Legit.ng's video on when you should leave a relationship that is abusive
Source: Legit.ng