One of the richest Nigerian artist Davido obviously enjoys his life. The singer is now living in in Lekki, Lagos and seems to have everything he needs: three-storey house, plenty of cars and a staff that sees to his needs With shiny-gold chain hanging around his neck, Davido greets his guests and talks about his story of success with journalists. How did Davido manage to become such a big star? Let's find out more about Davido biography, path to success, wildest stories, and his future plans or dreams.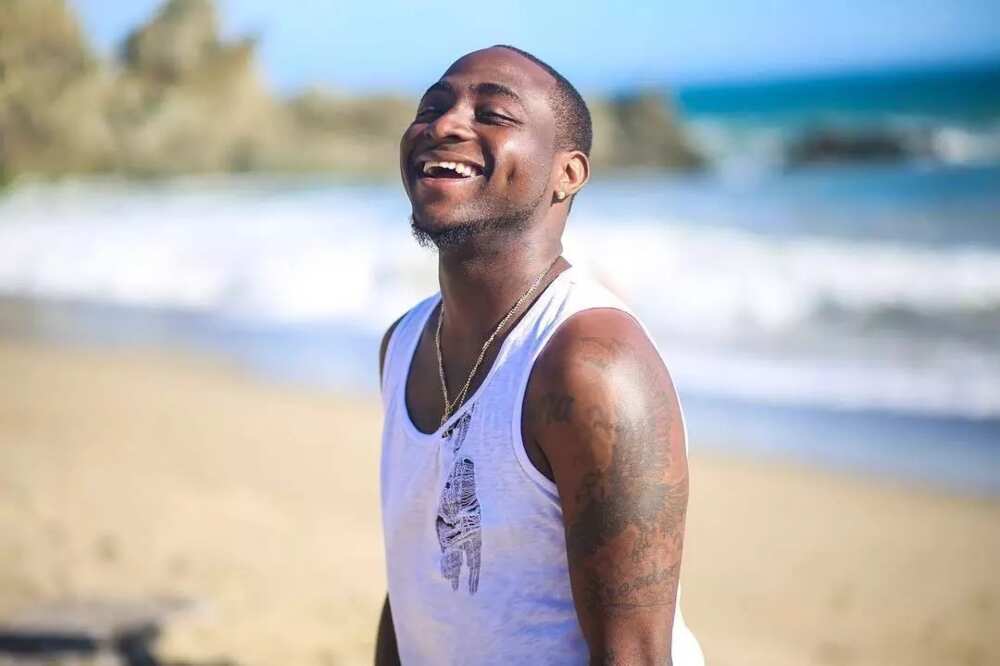 Early days, background, and first steps in music
David Adedeji Adeleke or Davido was born on November 21, 1992. Now he uses the stage name Davido and is known better as an American-born Nigerian recording artist, record producer, and performer. His music is not only popular in the USA, but in his motherland Nigeria as well.
The singer and producer was born in Atlanta, Georgia. His father came to the USA from Nigeria and became a business magnate. His mother was a lecturer in the local university. There is not a lot of information about Davido's childhood or his first steps into the music career. However, we know that prior to starting his career, Davido went to the university. He chose a major connected with business and studied Business Administration at Oakwood University.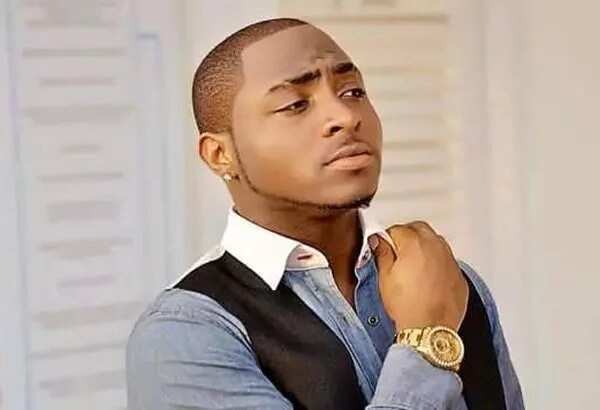 Exactly at that time, an interest in music industry overwhelmed Davido. He shared a room in a dormitory with another international student, a Rwandan track athlete. He remembered how surprised he was to see an African in his room. Davido also got very close with the guy who lived upstairs. Jaymo, the upstairs neighbor was American and was very noisy. Davido remembered that one day he went to go check what the noise was upstairs. After he opened the door, he saw a full studio in guy's room. Then Davido told him that he was trying to do some music too. After giving it some thought, the neighbor asked Davido right away if he wanted to invest in equipment. He suggested that Davido invested $2,000 At that time it was too much to begin with, so he contributed $500 instead.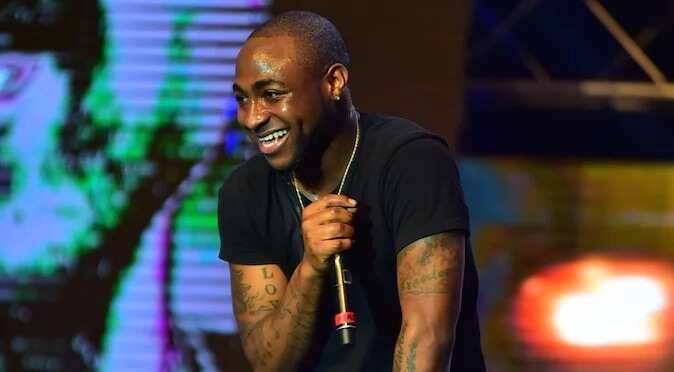 Music career
Davido was doing music as a hubby until March 2011. He was a part of a group called "KB international" in the USA. But it didn't work out as well as Davido would have liked, so he decided to proceed on his own. At that time, he felt that doing what you love and also making you money is happiness. So he started to record songs.
Since meeting his new friends at the university, Davido spent all his time recording songs and searching for good beats. He sent all his recordings to his cousin in Lagos in hopes of getting into the music industry. Three semesters later, his grades dropped and Davido decided to quit university. He left town without even telling his parents about it. Looking for a new life, Davido headed to Atlanta, where he used his older brother's ID for a couple of months. He used it to get into clubs and spent all his tuition money on drinks and motels. Later, he decided to leave the country and boarded a plane to London. He got rid of his SIM card and began a new life.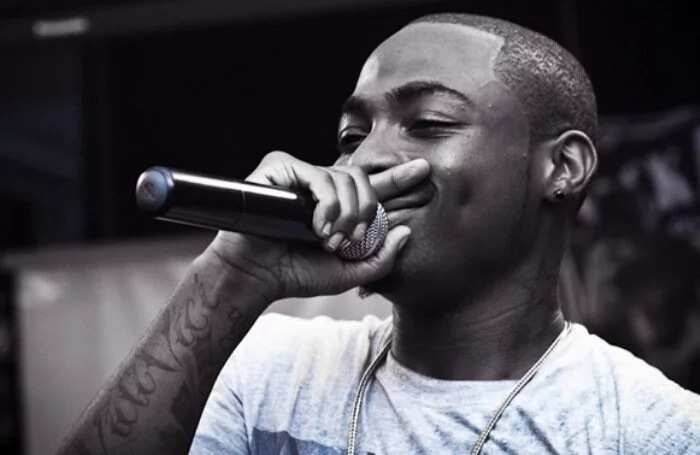 At that time, he shifted his focus from production to vocals, bought some musical equipment.
Davido says: "There was no Snapchat, no Instagram. There was barely Twitter," he says. "I just went off the radar."
Eventually, he returned to Nigeria in 2011, and at that point, he started his music career for real. But due to father's pressure, he still had to enroll in university, but this time to one in Nigeria. In July 2015, Davido earned a Music degree from Babcock University and successfully graduated.
His single "Dami Duro" was released in 2011 and it was well-accepted by the audience in the whole of Nigeria. Back in 90's he had nothing, but now he and his elder brother Adewale Adeleke own HKN Music (a record label that signed Sina Rambo, B.Red and DeeKay). Now Davido is not only recording songs but has also produced many songs for Tiwa Savage, Naeto C, Skales, and Sauce Kid. However, this is only one of his achievements. In April 2012, he signed a big endorsement deal with MTN Nigeria. With the support of Guinness Nigeria, on October 23, 2013, Davido took part in the "Guinness World of More" concert.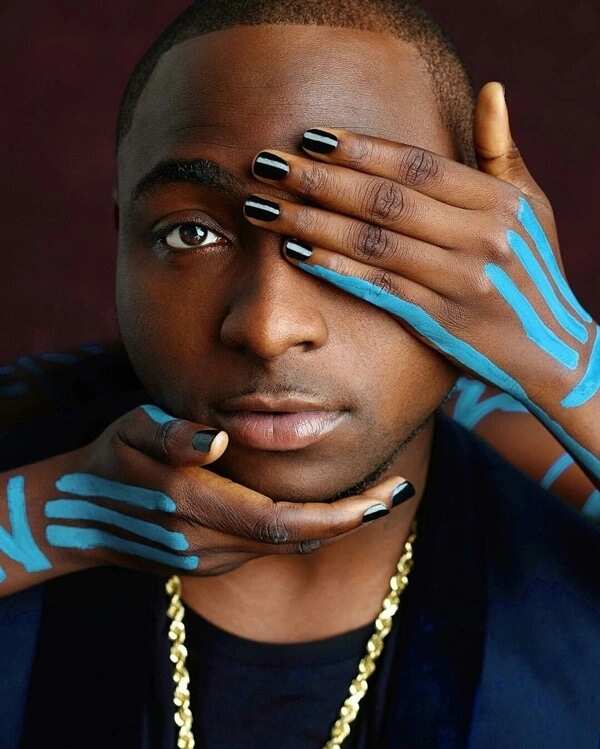 Omo Baba Olowo (2011-2012)
In 2011, Davido started to work on his debut studio album - Omo Baba Olowo. His first musical recording "Back When" was released on May 7, 2011. He not only recorded the song but produced them as well. The album earned a big attention from the public.
The song and the video stood out as it was something different in the Nigerian music industry. The music video for the single was uploaded onto YouTube on May 9, 2011. Directed by Clarence Peters, the video seemed to preserve the traditional style for the Nigeria musical industry, but had some modern beats in it. Davido said that "Back When" was a song he recorded in London. Following the single, Davido and Shinzzi co-produced "Dami Duro" and released the song on October 30, 2011.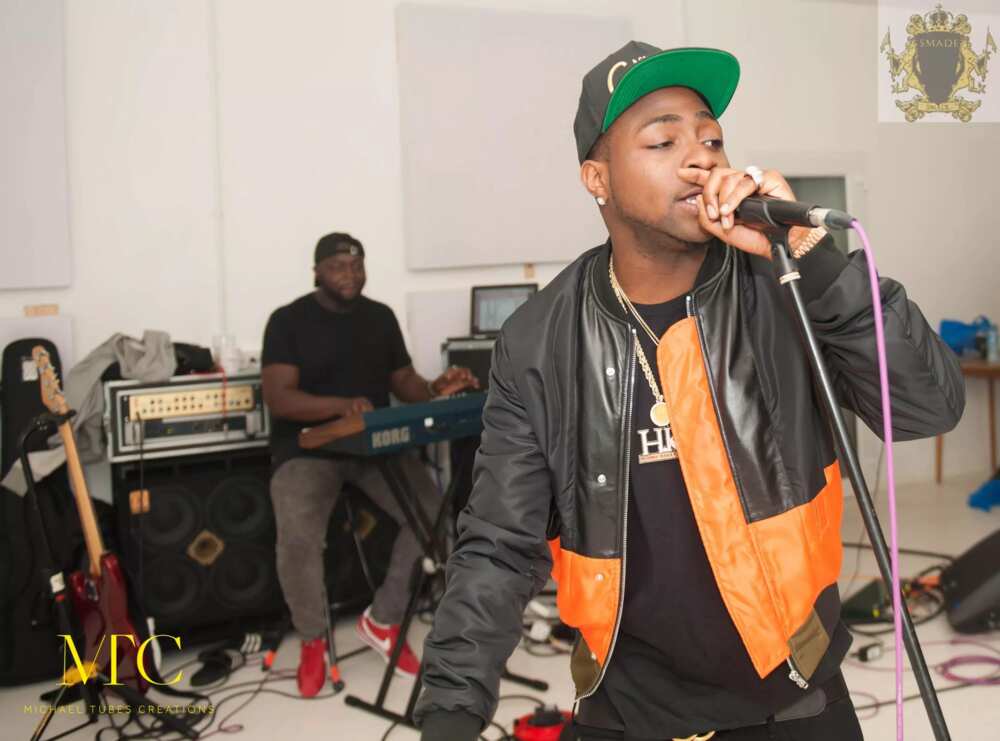 READ ALSO: Davido daughters: the full story
The music video for "Dami Duro" was available to watch on January 8, 2012. Again, the main director of the video was Clarence Peters and it was shot during the Occupy Nigeria protests, in Lagos. Davido mentioned in some interviews that he recorded "Dami Duro" in August 2011 and then three months later, the song got leaked. Davido sent it out to some friends before, so that may be a reason for song's early release.
His first album Omo Baba Olowo was released in 2012. The album included the singles "Back When" featuring Naeto C, "All of You", "Overseas", "Dami Duro" featuring Sina Rambo and the most famous ones recorded with Ice Prince - "Ekuro", "Gbon Gbon", and "Feel Alright".
Next few years (2013-2015) were very productive for Davido. The singles "One of a Kind", "Skelewu", "Gobe", "Aye", "Tchelete (Goodlife)", "Naughty", "Owo Ni Koko", "The Sound", and "The Money" brought him to the charts' top lists. All these singles were included in the album – "The Baddest".
The Baddest and campaign in Africa (2013)
The second album, which Davido began to work on was "The Baddest". In early 2013, Davido released "Gobe" as the upcoming "The Baddest" album's lead single. Shizzi was the main producer for the first single of the album. The location for the video was South Africa. The Godfather Productions helped with shooting the video. The song was ranked to be the second best one on Top 10 songs of 2013 of Premium Times list.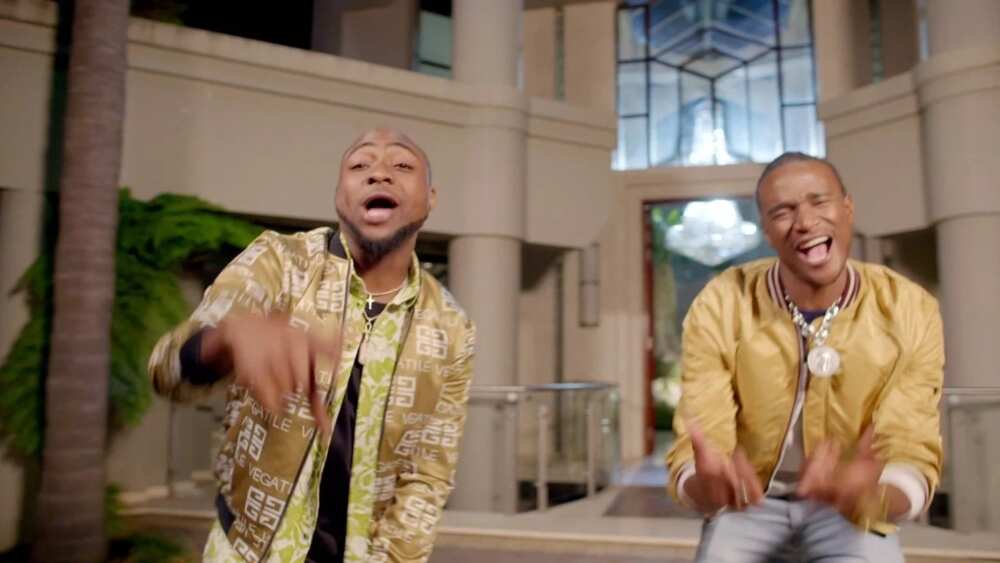 Davido is very active on social media platforms. Therefore, his second album's release, Davido announced via Twitter.
"One of a Kind" song was picked as a leading single for the upcoming album. The album was released on May 13, 2013. The song was produced by Shizzi. The music video for "One of a Kind" song was directed by Tebza of Godfather Productions. The video was also shot in South Africa and portrayed a very diverse and united Africa, rich in ethnic and music culture.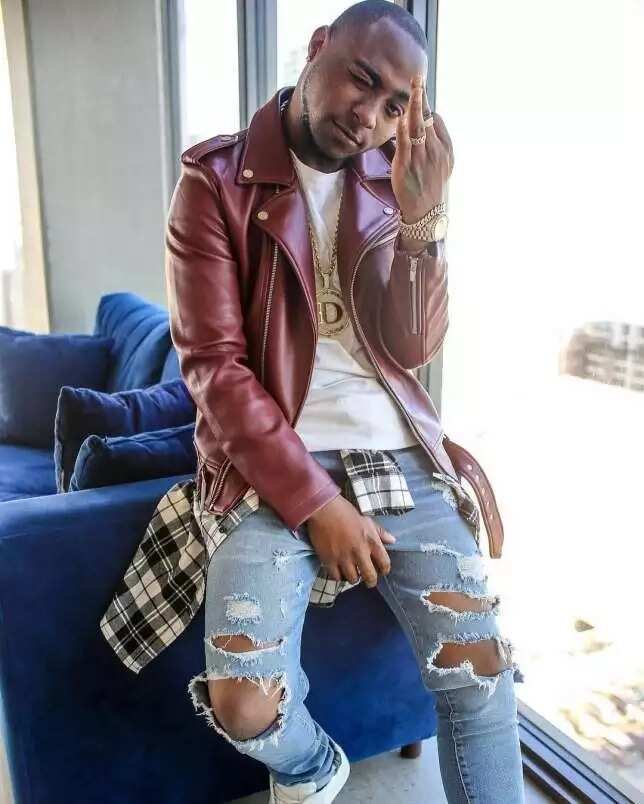 "Skelewu" was his upcoming album's third single and was released on August 13, 2013. The song was on the 5th place in the TOP 10 songs of 2013. The song hit Afribiz's Top 100 chart and managed to be on the 1st place for a few weeks. Before the release of the song's video, there was a dance competition announced. Davido uploaded a sample dance video onto YouTube and encouraged fans to upload their videos dancing along to "Skelewu". On October 10, 2013, Davido announced the winner of the competition - Bello Moshood Abiola . The lucky one got the cash prize of $3000 (₦480,000) which was announced days after the release of the song.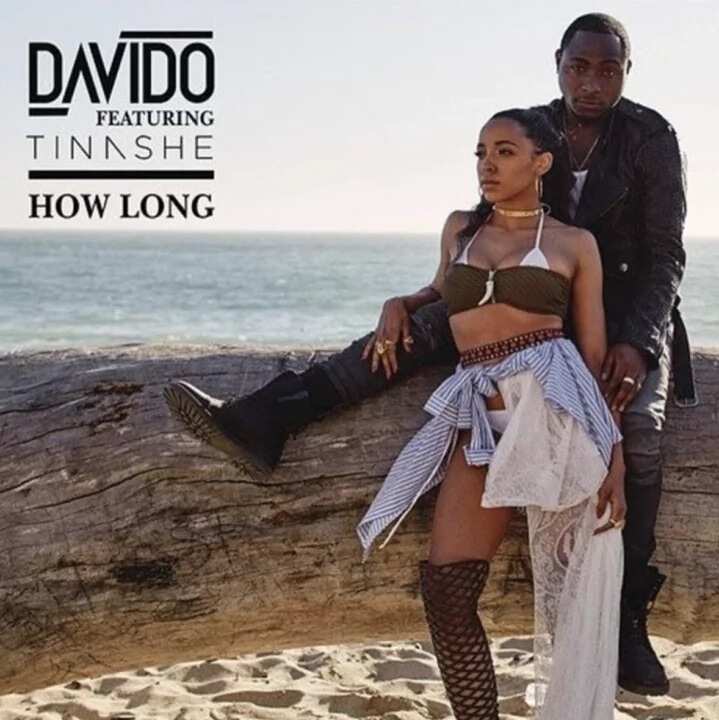 On February 2, 2014, Davido released "Aye". This was the fourth single from the upcoming album.
Davido has also taken part in charity events as well. In June 2014, Davido had a chance to work with Mi Casa, Lola Rae, Sarkodie, Diamond Platnumz, and Tiwa Savage on a song for DSTV's Africa Rising campaign. This song was meant to inspire Africans to be more community-involved. It promoted social investment, a need to take action and be part of positive changes in local communities. The music video for the song was released on June 24, 2014. As expected, it was shot and directed by a South African production company and all the preparation for the video took place in South Africa. The artists also performed the song at the Africa Rising launch ceremony in Mauritius.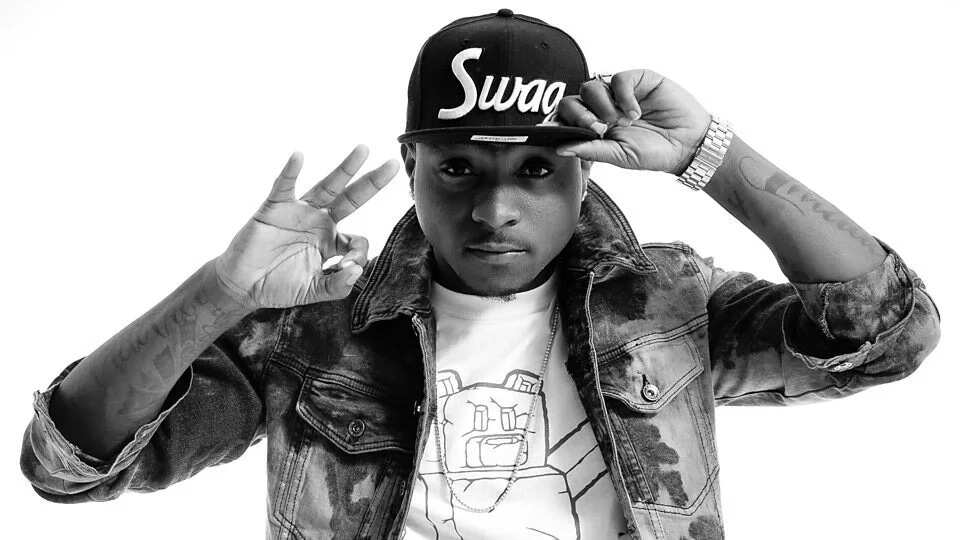 In July 2014, Davido mentioned that he planned on working with American rappers Rick Ross and Meek Mill. But within a year of cooperation, in June 2015, Davido cancelled his collaboration with Meek Mill.
His most profitable contract is the one with Sony Music. In January 2016, Davido announced it on Twitter and fans reacted to that news in different ways. Some people said it was not a good idea to work with Sony Music, but many other fans supported Davido's new path. The record label confirmed the deal which they had signed with Davido. A few months later, Davido started his own label, Davido Music Worldwide (DMW). Recently, young artists, Dremo and Mayorkun had been signed to the label.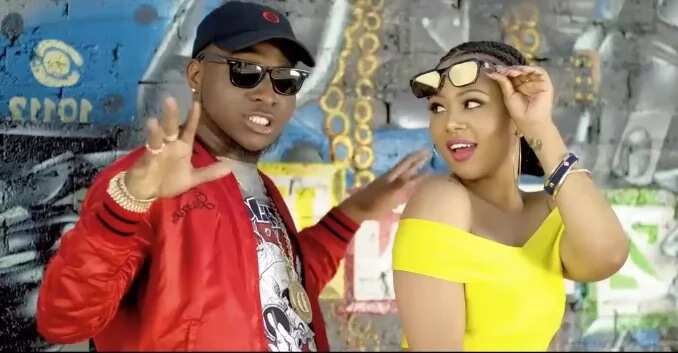 Davido and Wizkid
Davido is always saying that he has a sense of competition when it comes to music. There was a long-running feud between Davido and Wizkid who were former friends and collaborators. They suddenly turned into rivals, who spent a few years teasing each other in songs and on social media platforms. However, Davido denied all these reports;
"Me and Wizkid, we're the best," says Davido. "If one telecoms comes to me, the other one will go meet him. If Coke comes to me, Pepsi goes to him. Whether or not it's true, they make it feel like it can only be one of us. I think there's enough for all of us to eat, but then sometimes it can feel like only one person will win."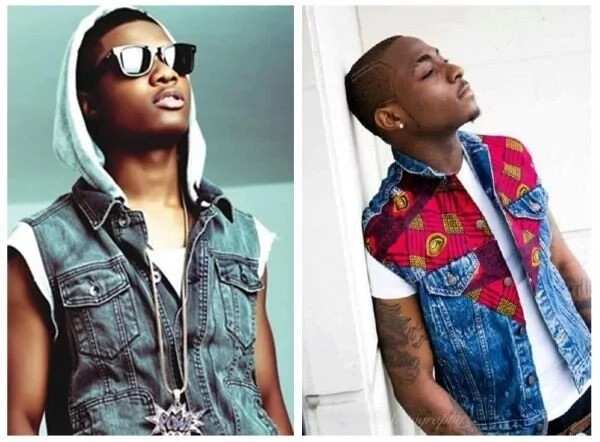 Awards and nominations
In total, as of December 2014, Davido received 29 awards from 74 nominations. He got a BET Award, a Kora Award, a Channel O Music Video Award, a Ghana Music Award, a Nigeria Music Video Award, 2 MTV Africa Music Awards, 2 African Muzik Magazine Awards, 5 The Headies Awards, 7 Nigeria Entertainment Awards, and 2 Dynamix All Youth Awards.
Who owns Davido's heart?
Before Davido became a father he was dating a model named Sira Kante, they started dating in late 2014.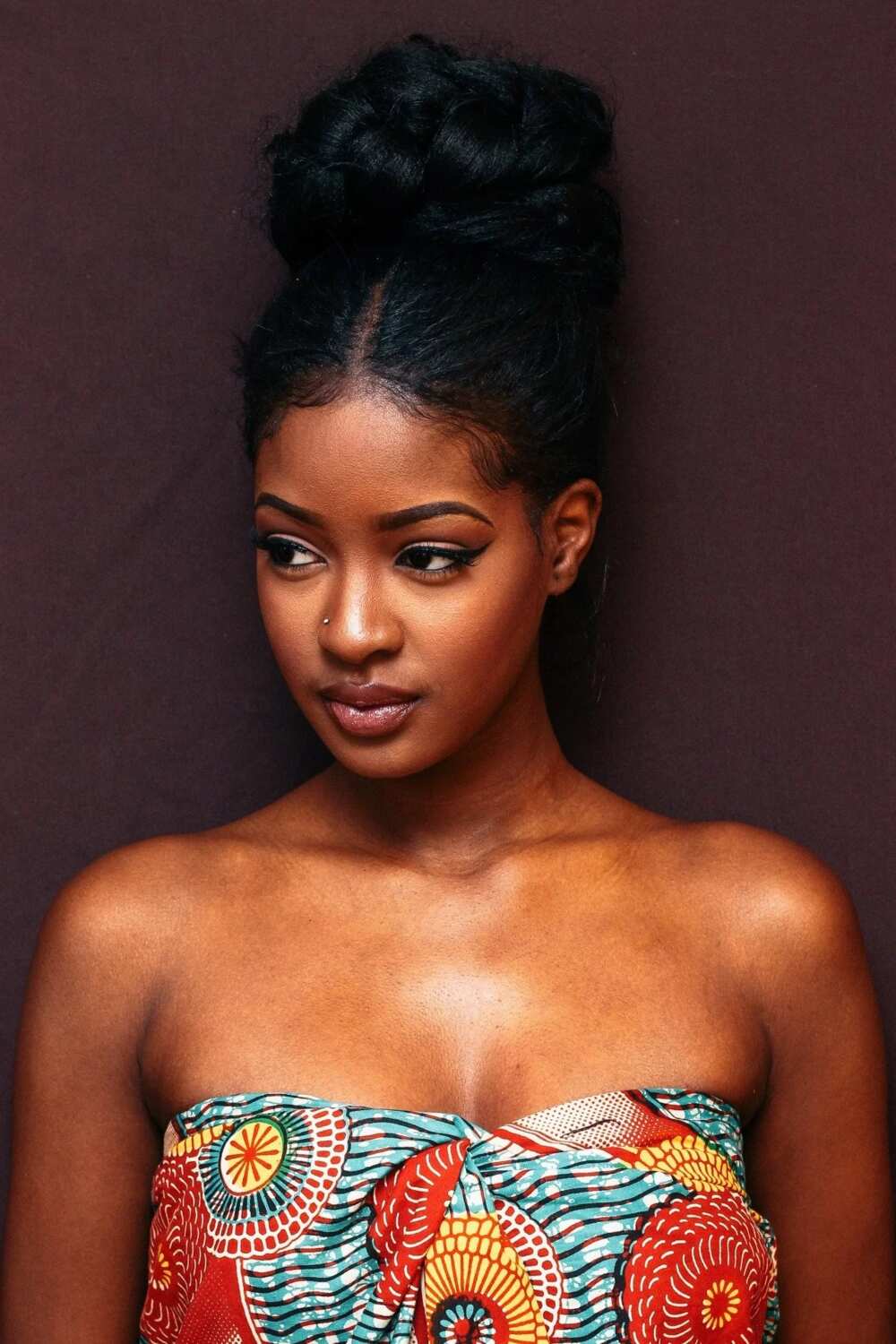 However, the beautiful couple broke up in 2015, just before the birth of Davido's first baby-girl Imade Aurora Oluwadamilola Adeleke.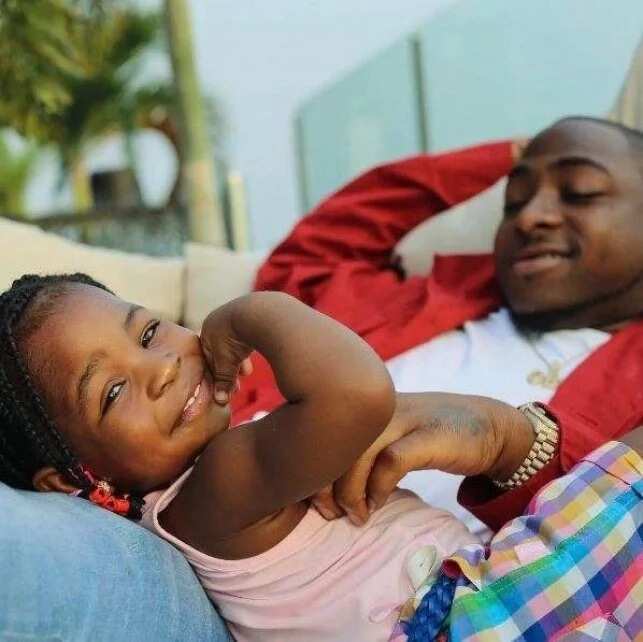 But, everything was not okay in Davido's family. It is known that Sophia Momodu gave a birth to Davido's baby girl, but soon after that, the couple broke up. Now the two ex-lovers are fighting over the care of the child. According to some rumors, an argument started between the ex-couples some months ago when the singer was trying to take a child away from her (Sophia Momodu).
He also planned on escaping with the baby to the USA. Davido and his sister were stopped at airport and police took away their passports. The staff of the Nigerian immigration service and airport staff contacted the mother of the child, but Davido insisted on taking a child away. He confirmed that Sophia was truly the mother of his child, but took advantage of him when he was younger.
He said that he met Sophia when he was almost 21 years old. She was older than him and was able to manipulate him, using his youth, naivety, and generosity.
Sophia is the mother of Davido's daughter and Davido says there's nothing more than that between them. She would never be his wife and was never qualified for that status. Her background is very dissimilar from his, she has very paltry education and equally diminished physical attributes. Manipulating him, she moved into his house, because she told Davido that she had no place to stay in Lagos.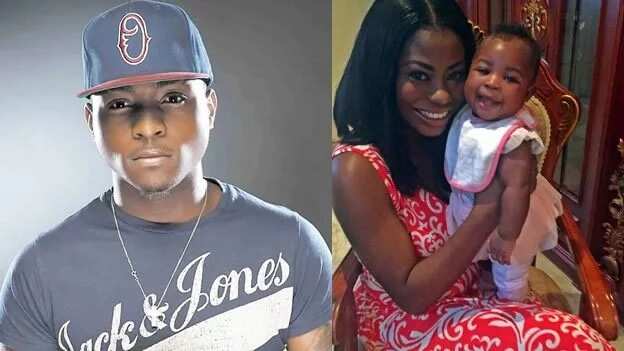 Soon after the incident with Sophia, the Nigerian singer and another baby mama named Amanda welcomed their new bundle of joy in May 2017. The star couple named the baby Hailey Veronica Adeleke. Davido posted photos of him and the baby, confirming that now he was the happy father of two daughters.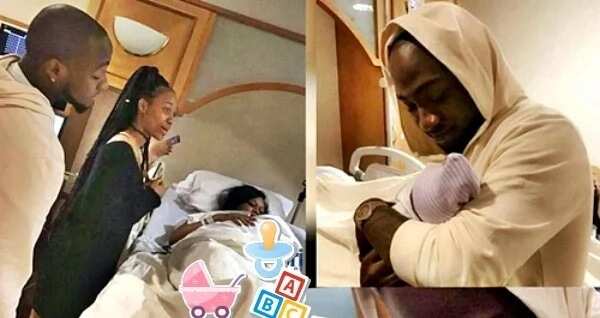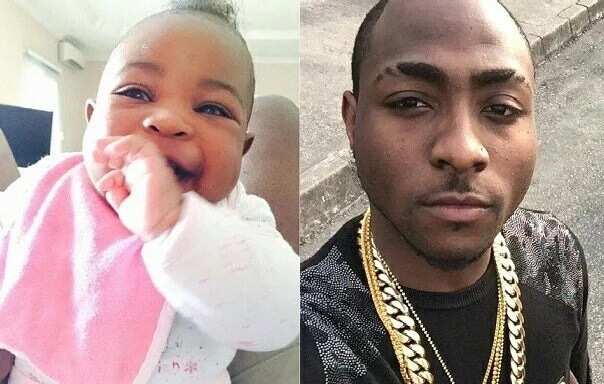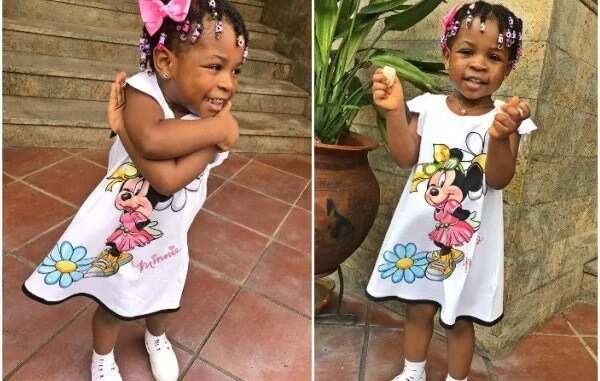 That relationship didn't last long. Now there are rumors that Davido is dating another girl. Her name is unknown, but there are videos on the Internet where Davido is seen spending time and kissing some girl. There is no information about this girl, so we can only hope that time will tell. So, officially Davido is free now and open for new relationships.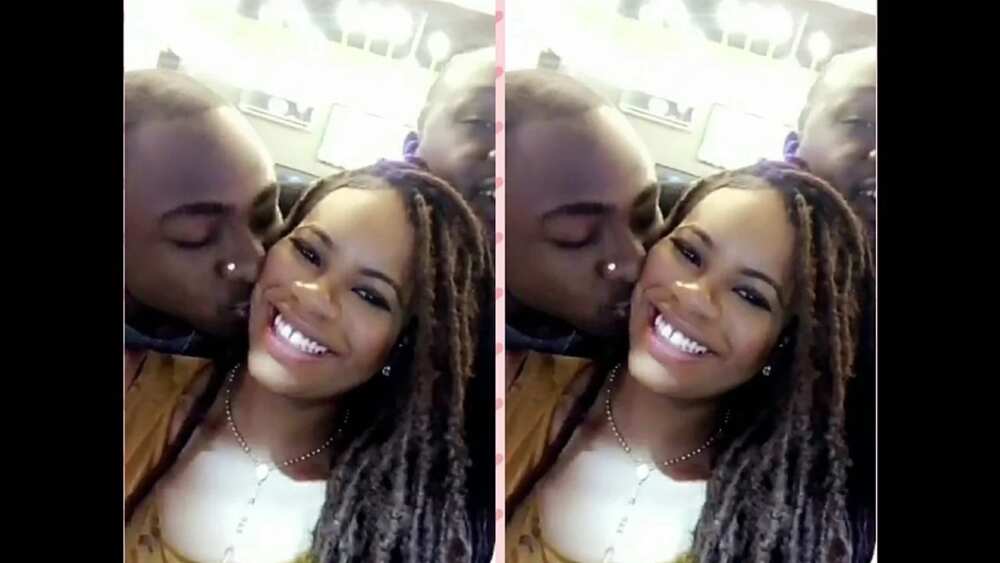 All Davido's previous relationships didn't last long, so no one knows how this "new love" would work for Davido. He still gets a lot of comments about his first baby mommy Sophia and is judged for his behavior at the airport. To those comments, Davido always replied in the same way:
"I have accepted what providence brought my way including my own personal indiscretions. But I also have been burdened by the grave lapses in the character of Sophia and have thus suffered for my daughter who I love as much as my late mother, Imade. As for Sophia, I paid a two year rent for her apartment at Lekki and she receives a monthly allowance of 300,000 naira from me ever since Imade was born. This December, Sophia received 500,000 naira as her allowance and Christmas bonus. During a routine hospital check, my daughter was found to be infested with massive dosage of poisonous cannabis that she contracted from the breast feeding regime of her mother's breast," Davido wrote.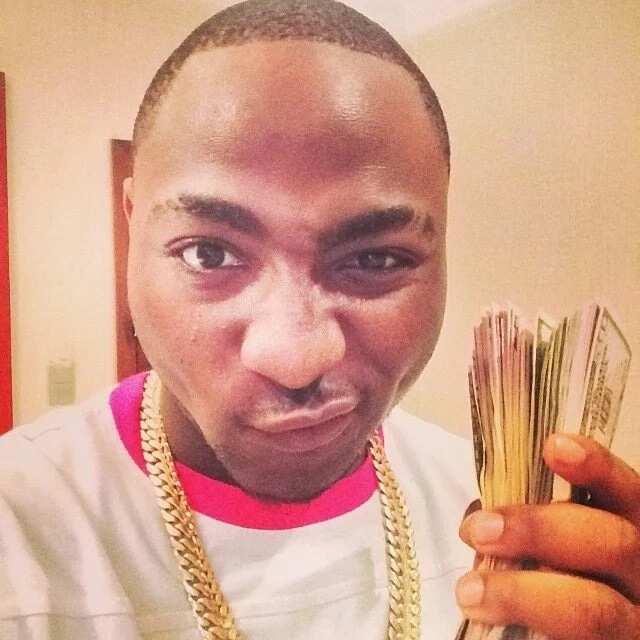 Davido's net worth
On April 6, 2012, Nigerian Entertainment Today wrote an article about Davido's new deal with MTN. It was reported that Davido signed a ₦30 million endorsement deal with MTN. According to the contract, Davido would be the face of MTN Pulse, a marketing campaign for Nigerian youths.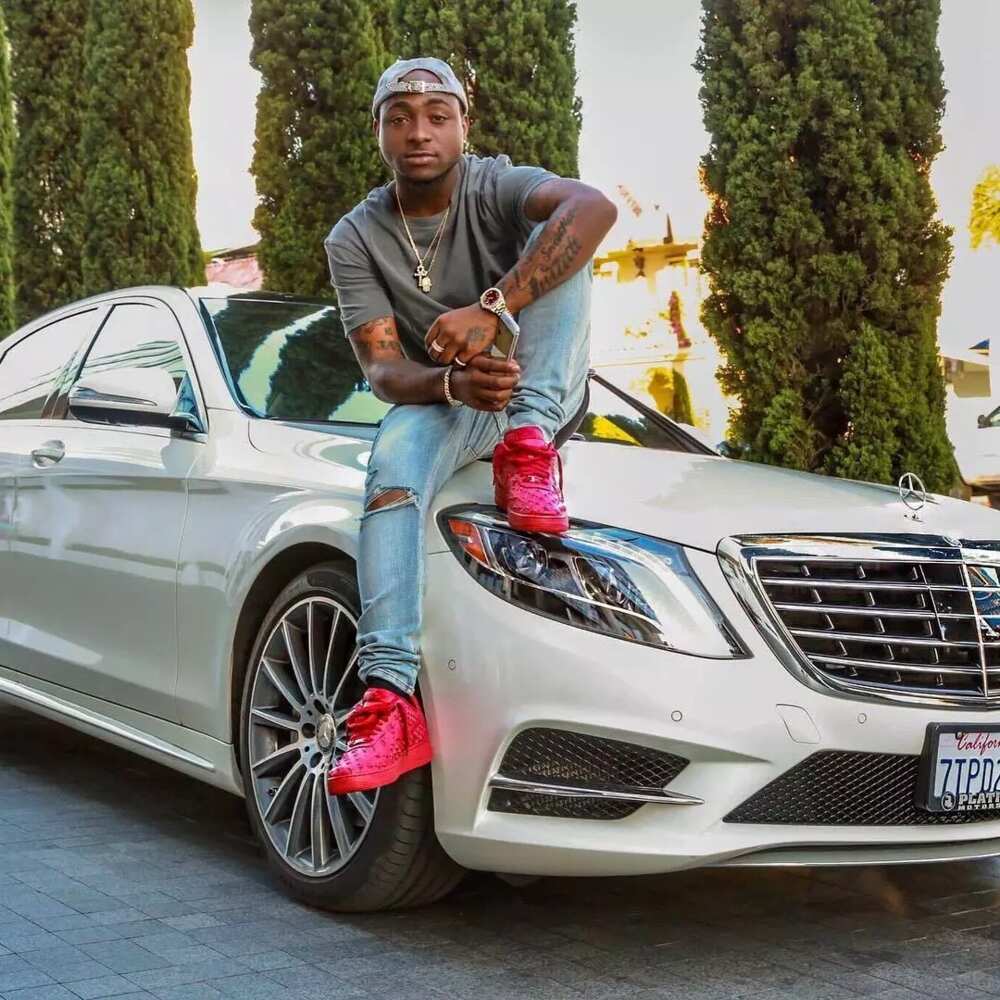 Soon after that, on October 24, 2013, Pulse reported about Davido's new big endorsement deal! Davido signed a contract with Guinness Nigeria. In the framework of that contract, Davido performed at the Guinness World of More Concert. At the same concert a lot of other artists, including P-Square, D'banj, Wizkid, Ice Prince, Burna Boy, Olamide, Phyno, Chidinma, Waje, and Tiwa Savage were present.
Davido's net worth is estimated to be from $14 million to $16 million. So, it is obvious that Davido can afford his luxurious way of life and the expensive "toys" he has.
In May 2017 the Forbes Africa magazine listed Africa's Top 10 Bankable artists and Davido was among them.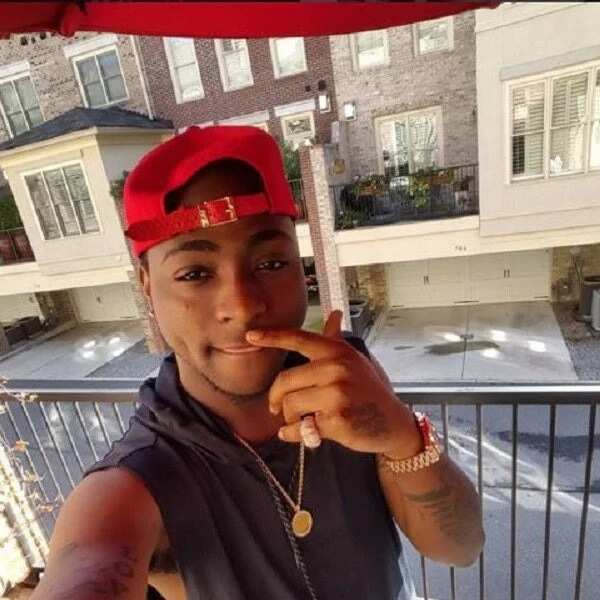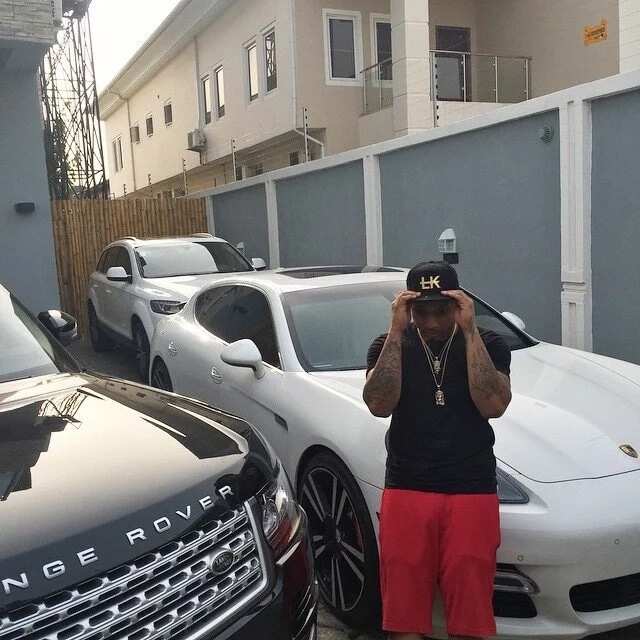 As we can see Davido's life is full of adventures and very crazy stories. He is living it up and is not afraid of being judged by others. As time passes, Davido only becomes more popular. We will see how everything will go for him in future, but for now, let's keep on enjoying his songs and following the latest news about this Nigerian musical star's life.
READ ALSO: Davido's net worth, private jet, house and cars