How to make your girlfriend love you more?
Sometimes many of us wish that life was like a dating simulator. That way, we could see our partner's reaction to our advances expressed in points and adjust our love tactics accordingly. Unfortunately, life is not a videogame, but there are still some tried and true ways you can impress your significant other. Check out our tips on how to make your girlfriend love you even more than she does now!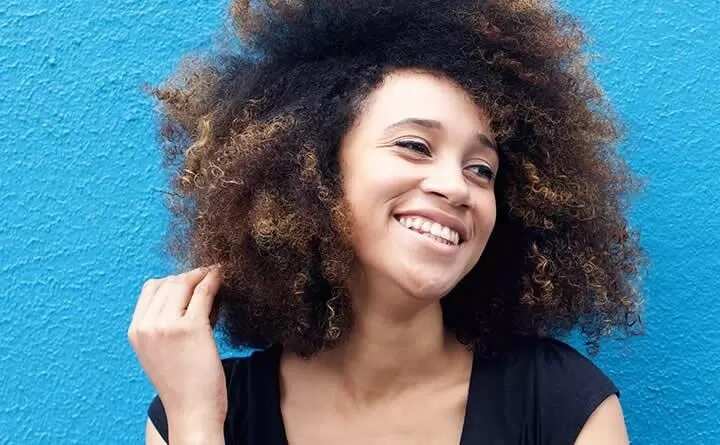 What can make your girlfriend love you more: 10 practical tips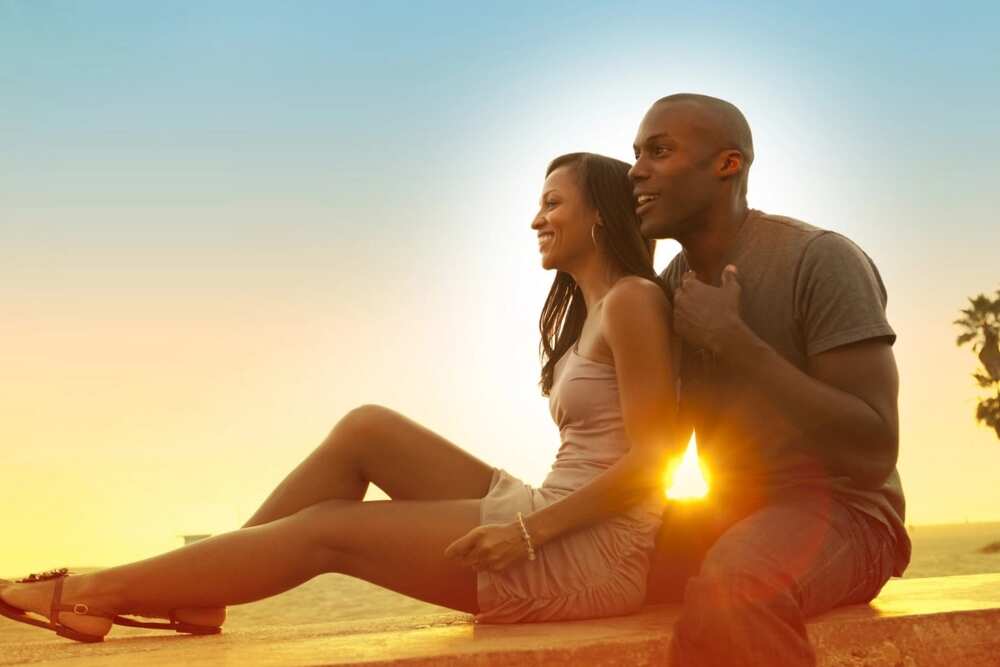 ❶ Listen to what she has to say. It might seem obvious to many, but some people still manage to miss this simple but crucial step. If you are having a conversation, really listen to her. Do not just pretend to listen and then make excuses as to why you did not hear her last sentence.
According to the old Russian saying, 'women love with their ears'. However, women also appreciate being listened to. Even if she just has to vent about her annoying co-workers, pause your work and offer a sympathetic ear. We guarantee that it will not go unnoticed.
❷ Compliment her. Women do love with their ears, so a well-timed compliment will do wonders for your romance. Do not focus only on appearance, although occasional mentions of how good her hair looks are important too.
Play to her strengths, compliment her on things she is most proud of. It can be a promotion, a successful meal, a win in a marathon, or anything she worked hard for. You can also try to reduce her personal insecurities by saying how much you love them and appreciate them for making her who she is.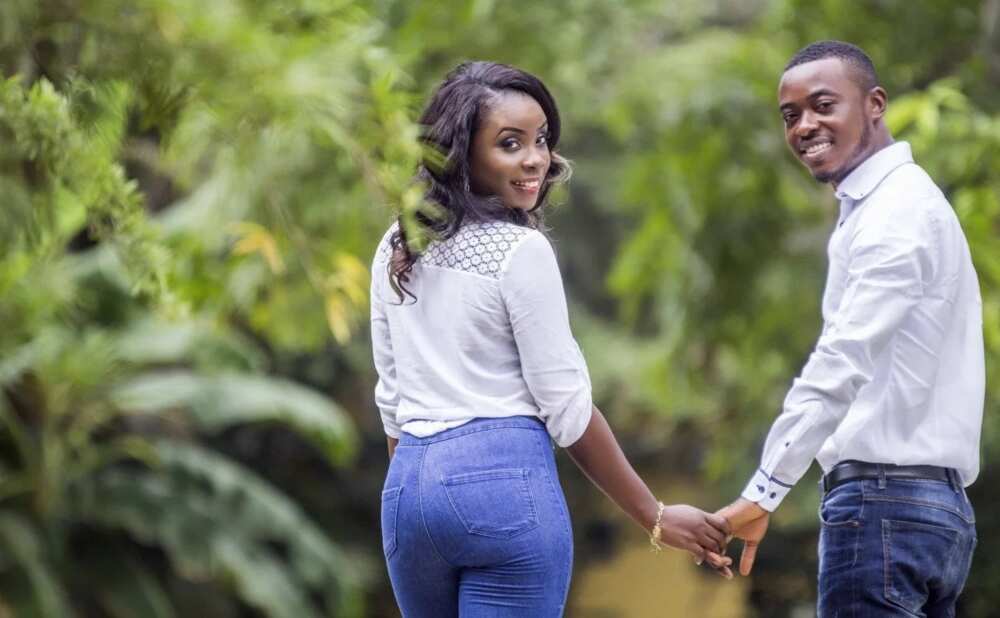 ❸ Ask her advice. Almost any person loves being helpful and important. Your girlfriend will definitely appreciate it if you ask her help in resolving a difficult situation. This tip would work great if it is her area of expertise. However, it might be hard to think of what to ask the PhD of Quantum Physics. What is the meaning of life, maybe?
❹ Be her support system. Every woman needs someone she can turn to when things do not go her way. In this situation, that person is you! If you see that she is upset about something, ask her about it. Nevertheless, do not press if she refuses to answer. Simply say that you are there when she needs you. Eventually, she will tell you, and you can figure it out together.
Do not be afraid of her tears. Many people feel very uncomfortable when they see open displays of intense emotions. But if you want to be the best partner you can be, set your feelings aside and offer your shoulder to cry on.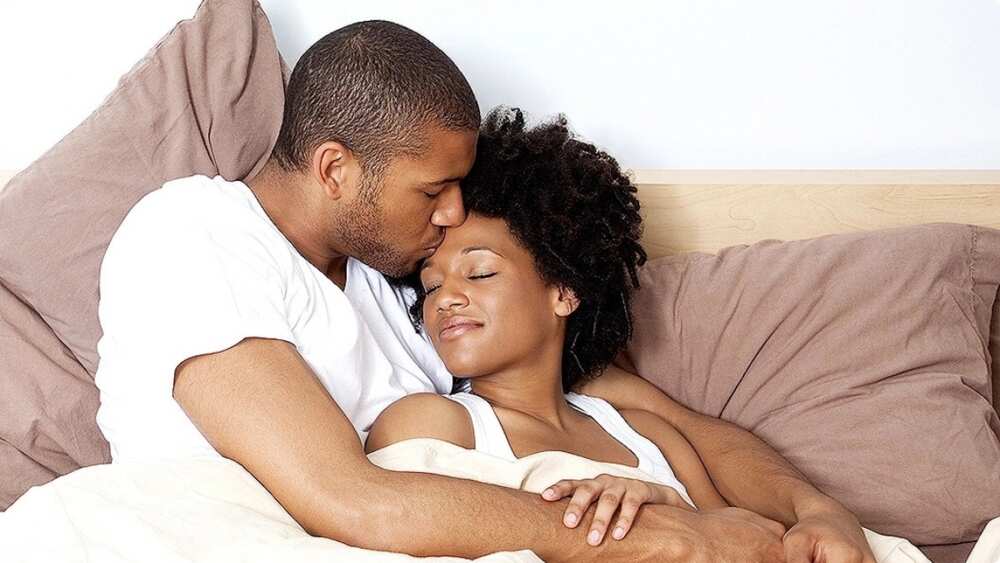 ❺ Leave the past in the past. Unless your girlfriend initiates the 'ex talk', do not ask her about her exes. You do not need to know who she was with before. You should only care about the relationship at hand. However, when she asks you about the people you used to date, do not compare them to her. Describe them as if you were describing one of your friends.
❻ Have a good relationship with her family and friends. It does not mean that you have to be best friends with all of them. Be as nice as you can, even if your views on life are incompatible. If you absolutely hate all of them, try to limit your communication with them. Do not make your girlfriend choose between you and them. It is an unfair choice, and you will most likely loose.
❼ Surprise her. This encompasses all of the cutesy romantic behaviour you can think of. Leave cute notes around the house, plan surprise dates, or show up at her workplace during lunch hour. However, make sure that she likes surprises beforehand. Do a 'trial run' in a safe environment or just ask her outright. Because nothing is worse than an unwanted surprise.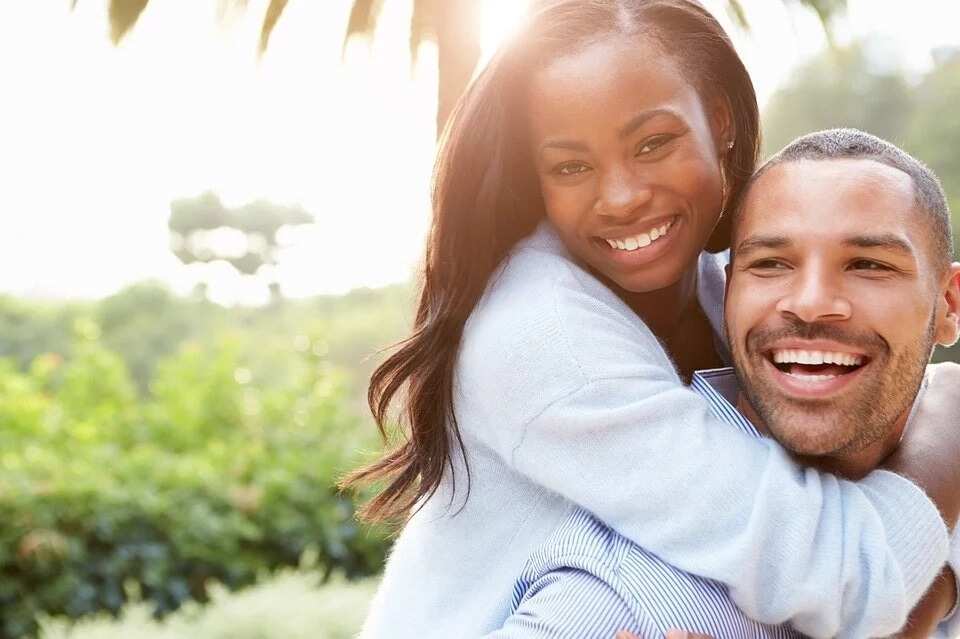 ❽ Treat her. This does not necessarily mean you need to spend ridiculous amounts of money just to please her. Make her favourite meal, take her to her favourite theatre, or massage her feet when she gets home. Little things like that will work better than any words. Although occasional big gestures like a luxurious romantic trip for two will be great for the both of you.
If you live together, do not think that she has to do all the housework. Divide the chores between you, and if she works more than you, offer to take over her responsibilities.
❾ Give her space. You do not have to be together 24/7. Even though it is your partner we are talking about, you have no right to control her in any way. Let her have her moments of solitude, encourage her to hang out with her friends.
A good loving relationship should be built on trust. This means that you two can have your separate lives and still love each other immensely. Staying apart for a while will do you both some good. In those moments, try to calm your jealousy. Do not look for signs of cheating if they are not there.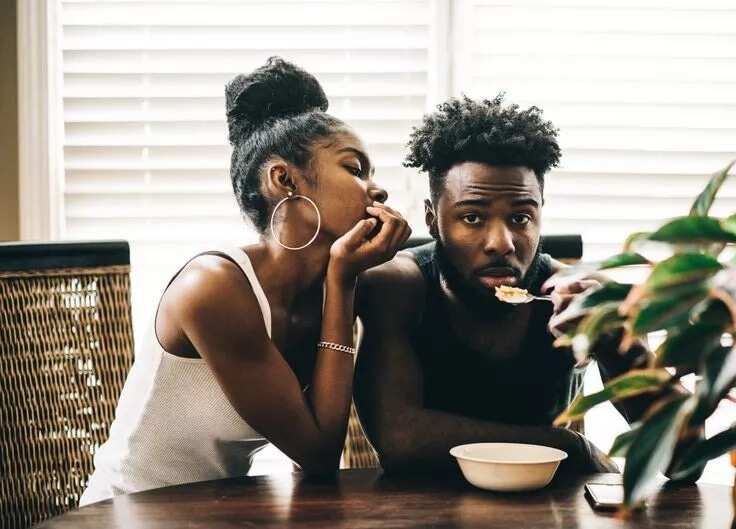 ❿ Be yourself. This is the most important part many people forget about. If she is your girlfriend, it means that she already loves you. You do not have to jump out of your skin and demand the impossible. Just be the nicest version of yourself you can be. As long as you are a decent human being, she will love you with all you strengths and weaknesses.
These are all very generic tips. If you want to know what will definitely work for your girlfriend, why don't you ask her? There is no definitive guide to how to make girls love you. Every woman is different, so do not be surprised if your typical wooing fails.
How to make your girlfriend love you more through text
READ ALSO: How to make a woman happy in relationship?
What? Did you think we would limit ourselves to only 10 things? Of course not. In addition to everything we mentioned above, you should also try sending you girlfriend cute little texts throughout the day to let her know how you feel about her. Just make sure beforehand that she likes getting written declarations of affection.
You can go with your gut and tell her what is on you mind at that particular moment. Alternatively, you can use the sample texts from the next section as inspiration. Just remember, do not overdo it. Nobody likes it when their phone never stops ringing. Remember advice №9 and limit yourself to a few texts a day.
Oh, and one more thing:
Most 'pick-up gurus' recommend to text your significant other in the morning. However, make sure you know when she wakes up. We guarantee you she will not be happy if your text wakes her up earlier than she needs to be up.
Simple words to make your girlfriend love you more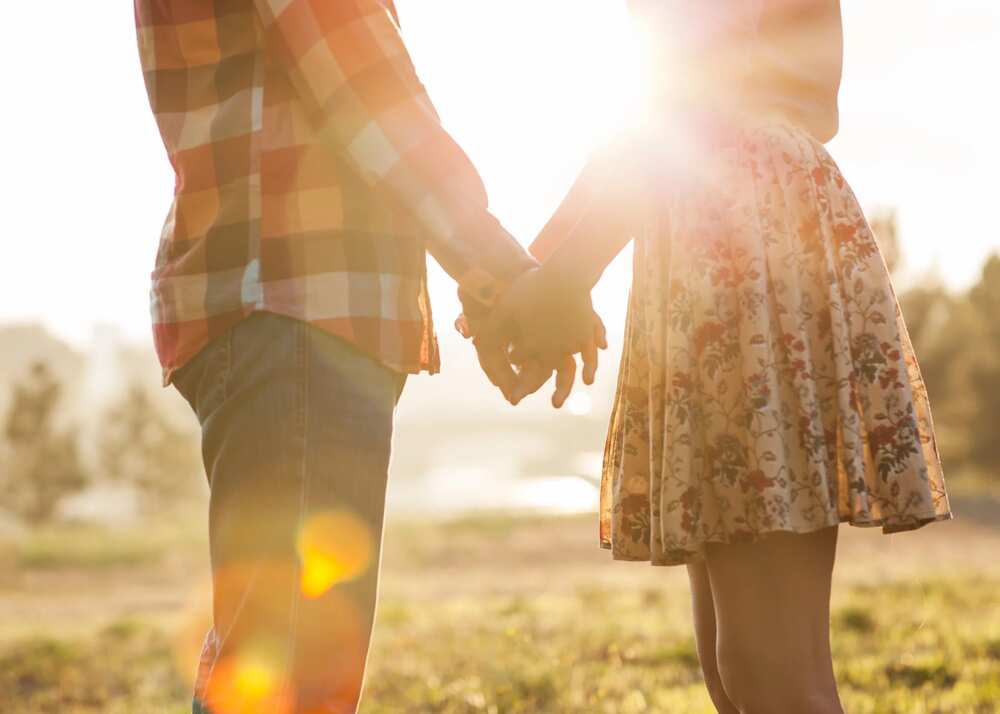 Here are a few examples of what you can text your girlfriend keep the fire between you burning bright.
✩ I cannot wait to see you again, even a minute apart is too long <3
✩ You are the light of my life, you make my life so much brighter.
✩ You understand me better than anyone else does.
✩ Your smile can make anyone's day better, wish I was there to see it :)
✩ You are my whole world.
✩ Words cannot express how much I love you!
✩ You take my breath away.
✩ Your love is the only thing that keeps me going.
✩ I would give everything I have to be next to you right now.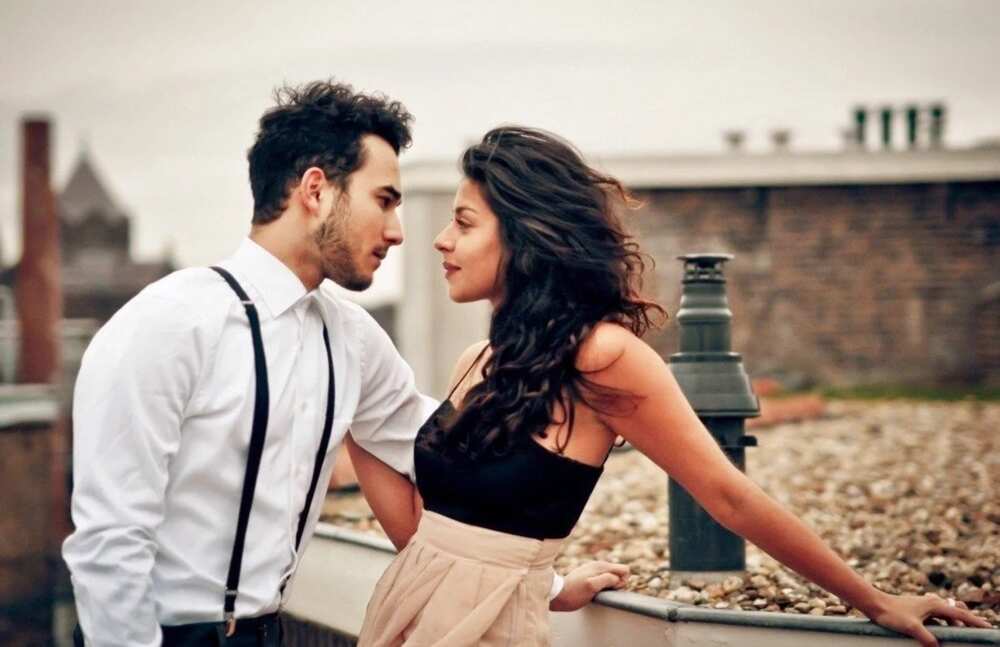 ✩ You are the most precious thing I have in my life.
✩ Our relationship gives my life meaning.
✩ You are the main reason I wake up every morning.
✩ I am so happy that we have found each other. It must have been destiny!
✩ I will go to the ends of the world to make you happy.
✩ I could not stop thinking about you all day.
Think of something you know your girlfriend will like. Do not stick to the cliché phrases you find on the Internet. Find some sweet words for her that she would appreciate.
After all this, we want to remind you once again that everything is good in moderation. You do not have to jump out of your skin to achieve the unachievable. If it is meant to be, your love will blossom even with the littlest help. So go ahead and feel the love!
READ ALSO: Sweetest love story in Nigeria
Source: Legit.ng