Mercy Johnson talks about her hubby and his uniqueness
- Nollywood actress, Mercy Johnson has revealed why she is crazy about her husband
- Mercy gushed about her husband Prince Odi in a recent interview
- She believes her husband is a saint and the next thing close to God's existence
Mercy Johnson has successfully made fans crave the special kind of love between her and her hubby for themselves. In a recent interview, the curvy actress revealed why she is completely crazy about her husband and even described him as a saint.
READ ALSO: Nollywood actress Stephanie Coker weds in grand style
Speaking to Nigerian Tribune, she talked about her husband Prince Odi who she often shows off on social media as one in all. In fact, the two lovers are fond of each other and always show it. Recently Odi shared a loved up photo of his wife saying she's a vital part of him.
This time it's Mercy explaining her he makes her head spin. Calling him her soul mate, she said: "My husband is a saint. Everything. My husband is not someone you interact with, with your body. He is someone you commune with, with your soul. You just love his soul."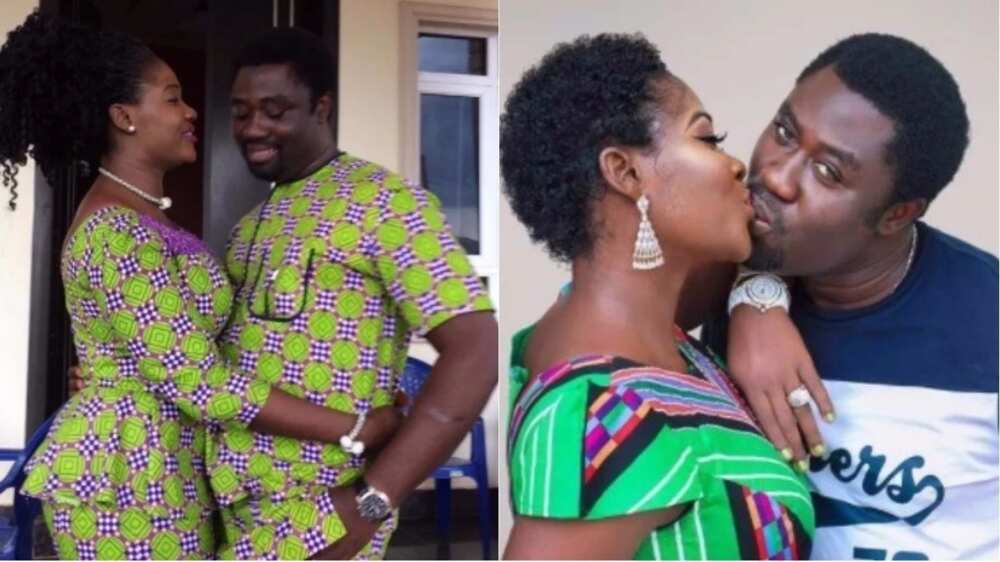 Every goal oriented person knows the fastest way to success is by getting an adequate mentor. For Mercy, that life teacher is her darling husband which is why she describes him as the next thing to God's existence.
READ ALSO: Emeka Ike explains reason behind his second coming to Nollywood
She said: "He is everything bottled in one person. I don't know how to explain him. My husband is the closest thing after God's existence. I am not saying he is perfect, but l love that man too much [Sings]. Sometimes I can't explain him. I used to have mentors, but for some time now it has been my husband. He has the best things to say about everything. I am always awed by the way he reasons. He has certain perception of life that intrigues me. For like four years now, he has been my mentor. He makes me see things right. And we all need a person who makes us see the best in everything. So, yea, my husband is my mentor."
PAY ATTENTION: Read best news on Nigeria's #1 news app
Watch Legit.ng video on what women really want from men:
Source: Legit