Editor's note: Saheed Akinola Esq, the the Legit.ng partner blogger, in this latest article, explains how to start snail farming business and grow rich in Nigeria.
Saheed is a legal practitioner and consultant on farming/agricultural investments.
His expertise covers a wide area such as corporate practice, asset acquisition, property acquisition, sales and management, farm management and consultancy. He consults for individuals and corporate organization across Nigeria and abroad.
He could be contacted via: lagoslawgurus@gmail.com +2348032493960, +2348050221164, or propertylinelawyers.wordpress.com.
More details in Legit.ng's step-by-step guide for guest bloggers.
Snail farming in Nigeria is one of the most lucrative, cost effective, easy to run businesses that requires very little capital to run compared to other forms of agricultural practices.
Snail farming does not require big parcel of land. In fact, one can start a commercial snail farming business in one's backyard. Snail farming is environmental friendly and the cost of feeding them is low.
As simple as the business is, one cannot be a successful snail farmer unless one understands the fundamentals of the business. Knowledge is a prerequisite to any successful venture in life; whether it is snail farming or any business at all.
READ ALSO: There has never really been an election in Nigeria - Pat Utomi
To become a successful snail farmer, one must acquire skills as to the best condition to breed snails, the types of pen required to rear snails, how they reproduce, the types of food they eat, maintenance of the hatchlings and things that can hinder their growth.
Benefits of snail farming in Nigeria
1. It's easy to run.
2. It is highly lucrative.
3. It is environmental friendly.
4. Snails are highly productive.
5. Low in fat and cholesterol.
6. Highly medicinal and used for health related products.
7. Has traditional healing benefits.
8. A good export opportunity.
9. It contains iron, vitamin A, calcium, magnesium and has very low fat.
Species of snails reared in Nigeria
There are 3 major types of snails used for snail breeding in Nigeria and Africa in general due to their commercial value. These are: Achatina Marginata (AM), Achatina Achatina (AA) and Achatina Fulica (AF). We will hereby describe each specie with visual images for easy identification.
Identification of Achatina Maginata (AM)
The fleshy part is usually dark brown in color; the shell is blunt and less pointed at the tail end but round unlike the other two species.
AM snail specie, being the biggest of the three species, sells fast in the market. AM is most sought for specie in Nigeria. It has market acceptability more than the other two species.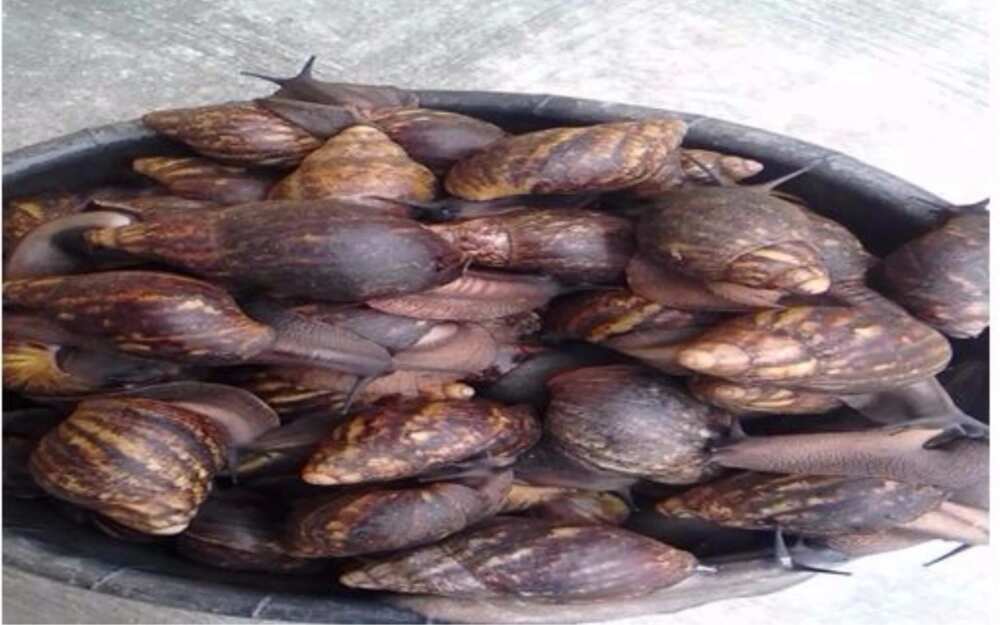 Therefore, it is advisable for new farmer to begin with AM rearing. It can grow up to 20cm long in size and produces between 5 to 15 eggs in a single clutch and 2 to 3 clutches in a year.
Archatina Marginata's (AM) eggs usually take between 21 to 32 days to hatch; its eggs are harder and bigger compared to other species of snails. It takes about 8 to 9 months before it reaches point of laying eggs.
Identification of Achatina Achatina (AA)
AA has sharp tail end like AF. It has a tiger patterned shell. It survives in a more humid environment unlike the AM specie.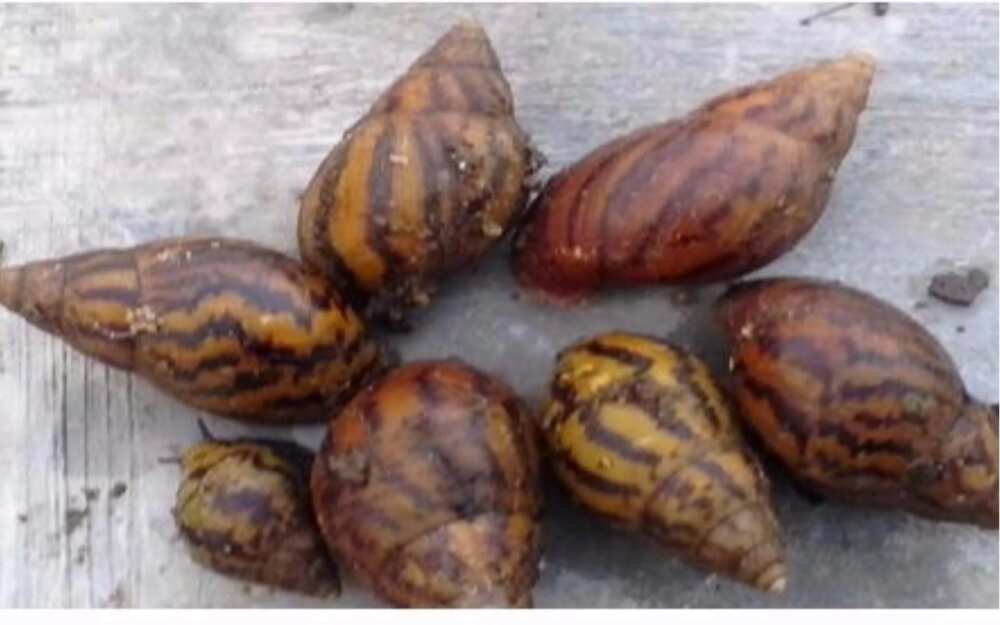 Achatina Fulica (AF)
The AF snail is also known as the Garden Snail. The tail end is unusually sharp just like the AA. It is the smallest of the three African giant species. It has low market patronage in Nigeria because of its small sizes. It lays between 200 to 500 eggs in a clutch and can produce up to 3 to 4 clutches a year.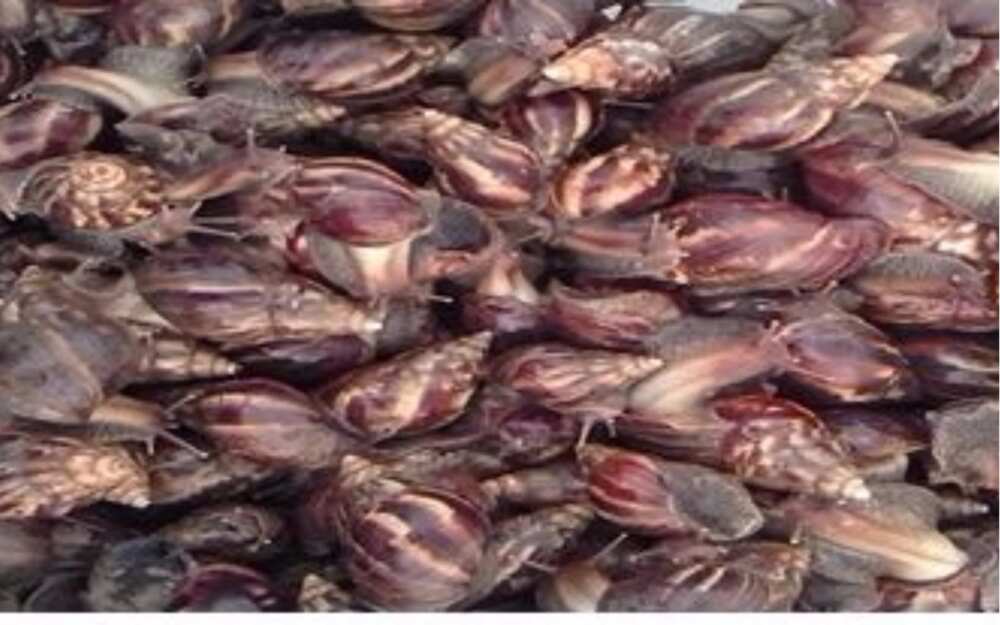 Where to source for your snails
Mature adult snails for farming business could either be sourced from deep forests or from a snail Farm. The only place you shouldn't buy snails for rearing is your city and local markets. Live snails from such markets are usually stressed and are best for your pot.
Snail House/soil
The best environment to situate your snail pen is a low plain ground. The farm should not be exposed to excessive wind because too much wind would dry out and dehydrate your snails.
PAY ATTENTION: Install our latest app for Android, read best news on Nigeria's #1 news app
Your snails should not also be exposed to direct sunlight. It is best to have trees like banana or plantain planted around your snail farm.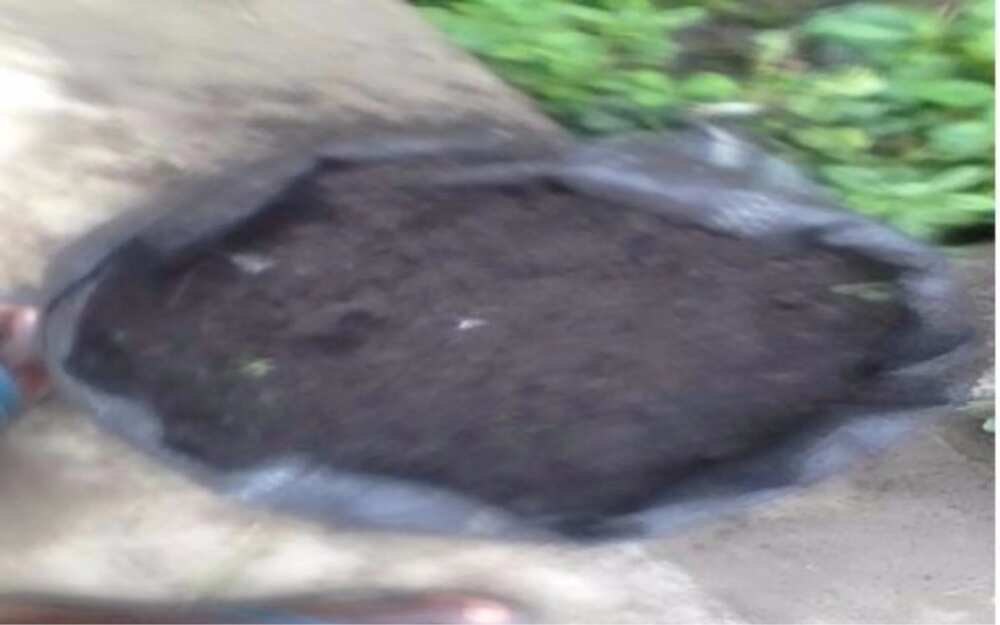 Snails cannot be reared on bare concrete floors without putting soil on it because snails also get some of the calcium required for their growth from soil. The floor of your snail pen must be made up of balanced soil; the soil must neither be too dry nor waterlogged.
You should also make sure the soil of your snail farm is not acidic or clayey as this may be harmful to the snails.
Depending on the scale of snail farming you want to go into, your snails can be reared in a large covered box if you are considering small scale snail farming, or in a concrete pen with soil flooring. Snails could also be reared in trench and free range pens.
The best soil for rearing snails is loamy soil that has low water retention. The soil of your snail farm is highly critical to the growth and survival of the snails because snails derive calcium used for forming its shell from the soil. It also gets its water from the soil and lays its eggs in the soil.
Snail feeds
Feeding is one of the most important factors in snail farming. Snails are easy to feed, they will feed on nearly every organic food source that is non-toxic, including leaves, fruits, vegetables, tubers and household wastes that does not contain table salt.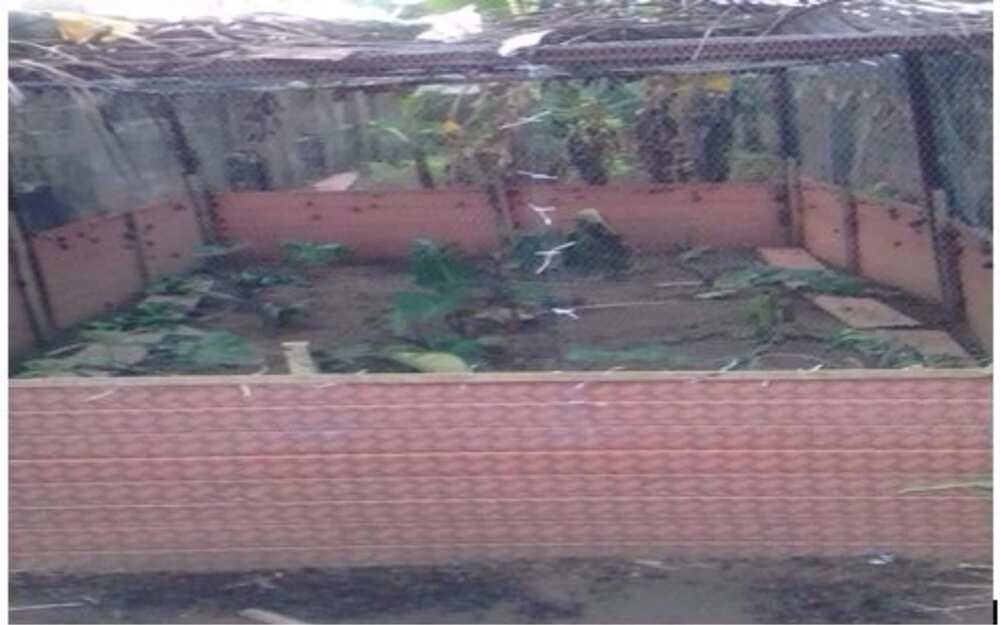 Snails enjoy common food such as fruits and vegetables like banana, melon, cabbage, carrot, pawpaw, lettuce, cucumber, potato, pumpkin, plantain etc. you can equally formulate special feeds for your snails.
It is also encouraged to give calcium supplement to your snails once in a while to help them in the formation of their shells
The most interesting part of snail farming business is that you could start with little capital with few snails and grows within a short period of time. Therefore, I advise every youth and adults including retirees to key into it.
Meanwhile, Legit.ng had previously reported on the 13 quick ways to become millionaire through snail farming
Legit.ng welcomes writers, bloggers, photographers and all sorts of "noise makers" to become a part of our Bloggers network.
If you are a seasoned writer or a complete newbie – apply and become Nigeria's next star blogger. Send us some info about your career, interests and expertise and why you'd like to contribute to the Blogger Network at blogger@corp.legit.ng.
Also, please send us the link to your blog and three examples of your work.
More details in Legit.ng's step-by-step guide for guest bloggers.
Watch this Legit.ng video as farmers protest members' kidnap in Lagos: