Once upon a time, if you needed to collect or transfer money, you will need to go to the bank, stand on a long queue, and go through so much stress. Thankfully, these days, things are easier and more time-saving. You can carry out banking operations anywhere you wish and at anytime while using your mobile device. Convenient, isn't it? Have you tried it yet? This article contains information on how to transfer money from Ecobank using your phone, recharge it, and check personal balance.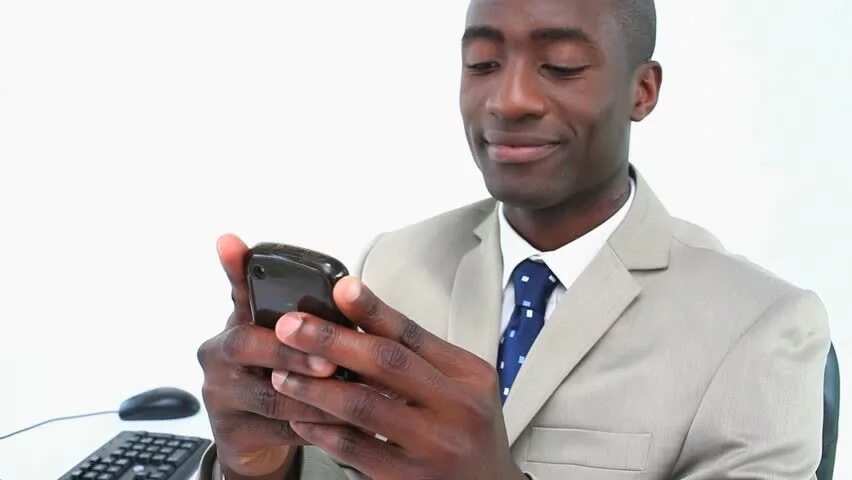 Possibilities of Ecobank mobile banking
Let's talk about modern mobile banking from Ecobank Plc. The organization has developed this system for the convenience of its customers. You do not need to worry about the safety of your personal data and material resources. All protection standards are complied with.
If you have an account in Ecobank Nigeria, you can use a lot of interesting features, for example, Quick Recharge. It does not matter whether you have a new or old phone. As long as it is connected to the internet, you can perform the following functions.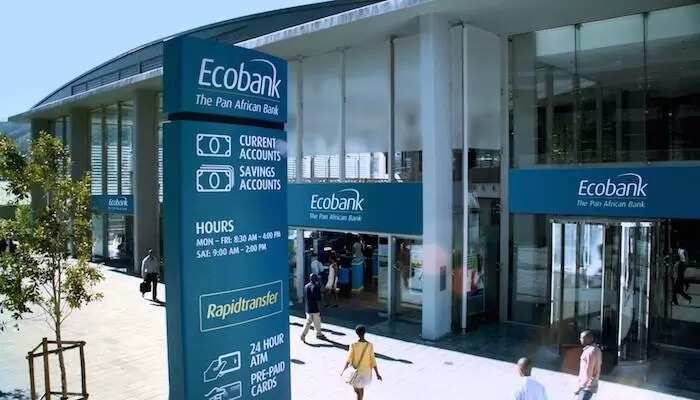 ● Transfer money;
● Check balance;
● payment of bills:
● buying airtime:
It's convenient for anyone who needs to sort account issues quickly and easily. It is also great for business men and women who often make money-related deals. Whenever an opportunity arises, all you have to do is use your phone to send or receive money without having to look around to find a bank.
Also, the service will be useful to people who want to assist their loved ones. Imagine that a child studying in another city urgently needs money or elderly parents want to purchase medicine urgently. You can send the money using your mobile phone without a problem.
READ ALSO: Launch of Ecobank MasterPass QR payment platform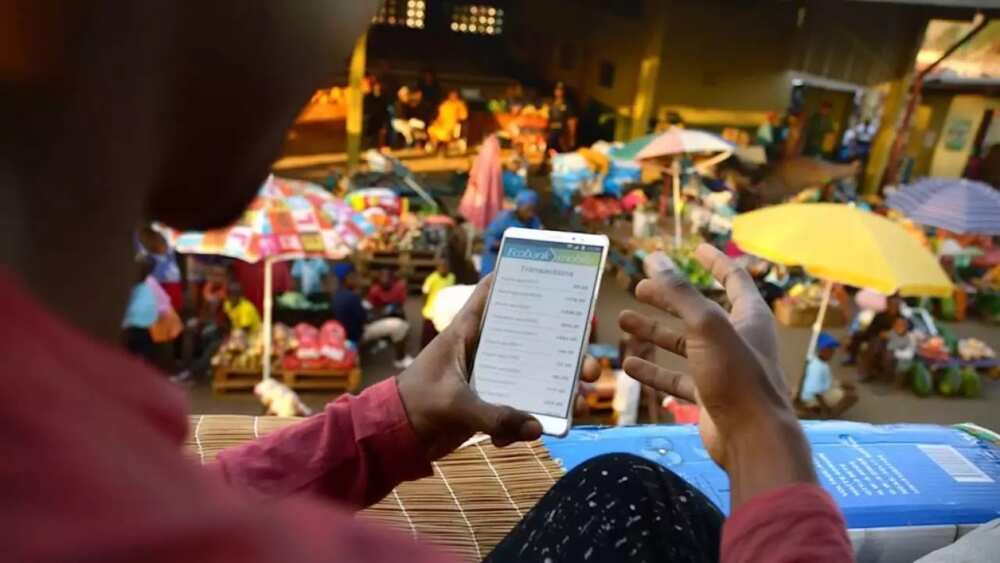 How to use Ecobank internet banking?
It's very easy to understand how to use this convenient method. If you do not have internet connection, that's no problem as you can use Ecobank mobile transfer code.
If you want to make transactions or send money to the accounts of other banks, you need to know the code, *326#. You will then see instructions on your screen that needs to be followed.
You can also check the bank balance and pay your bills (like cable, water, electricity, etc). To do this, press the same combination *326 # and select the appropriate option.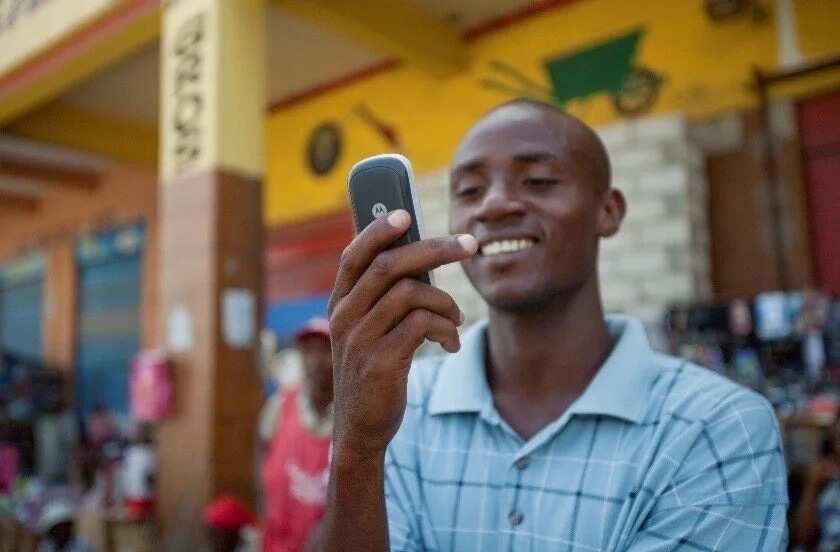 Quick Recharge
Do not miss the opportunity to recharge your GSM line fast and easily. You just need your phone and the special code. You just need to type in the code, phone number and amount you want to recharge, for example., * 326 * 1 * 600 #.
So you can quickly and conveniently reload your mobile account. The service is available 24 hours a day, 7 days a week. Your phone is loaded almost immediately. The daily limit is N5,000. There are no commissions and no need to enter passwords.
Just ensure that your phone number is linked to your account in Ecobank. To do this, visit the nearest office.
How to download the app?
If you have the EcoBank application, it is extremely convenient to manage your accounts and make transfers. To download, just visit the App Store, Google Play or similar service that give you mobile apps. Enter "Ecobank Mobile" to the search line. Install the app and register.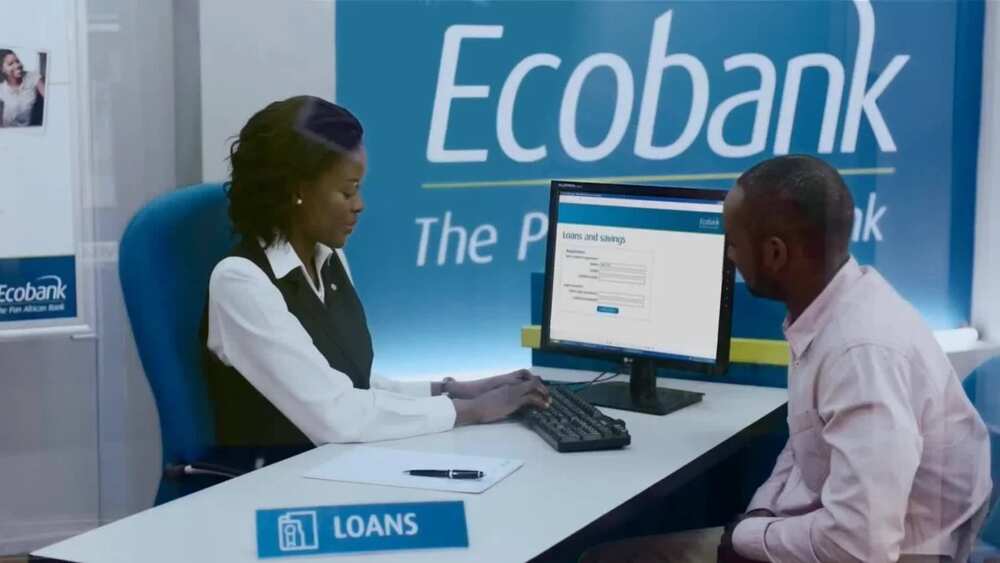 Ecobank is one of the most successful and trusted banks in Nigeria. Take advantage of all its features!
READ ALSO: Ecobank digital channels make banking cheaper, faster and accessible – Kie