Catholic priest who resigned recently says he left because the church was limiting his relationship with God
Reverend Fr. Patrick Edet recently decided to quit the Catholic priesthood after several years of service, he has now revealed the reasons behind his decision.
Formerly identified as Reverend Father Patrick Henry Edet while he was with the Catholic church, Reverend Edet finally opened up on why he decided to end what was supposed to be a lifetime of service to the church.
Reverend Edet who hosts a weekly Christian programmed titled "Grace and Inspiration" in Planet 1010.1FM, Akwa Ibom state, spoke at length while the programme aired on August 2, saying there was no need for him to continue with the Catholic church because peace deserted him while he was there.
He said after 11 long years, he strongly felt the need to leave, because he was feeling boxed in and it was affecting his personal relationship with God. He said leaving was the best thing, as he is now finally free.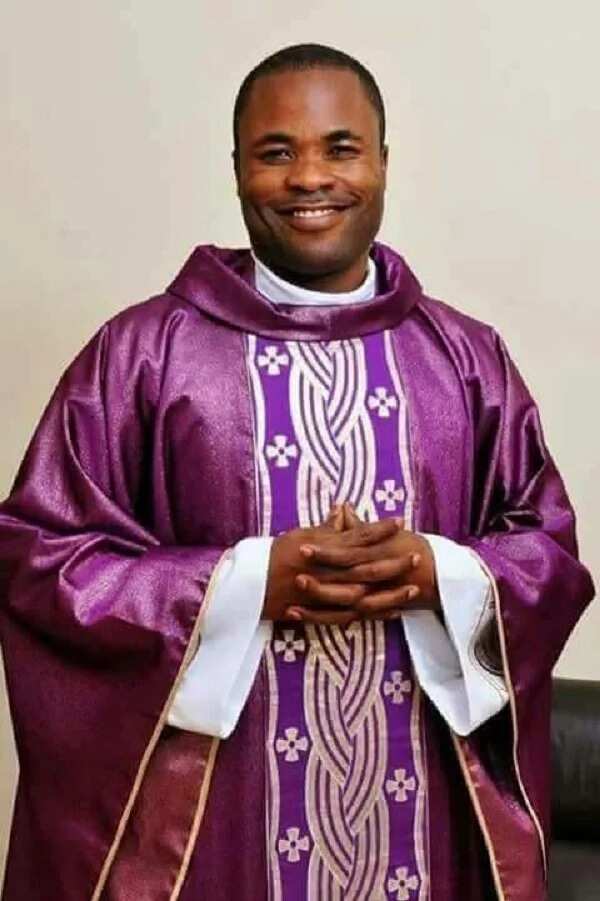 READ ALSO: Catholic priest sacked after he was discovered to have 2 wives
Speaking during the live programme, he gave his reasons for resigning as thus:
"On 31st of July, I resigned from my services, my duties and obligations as a Catholic priest. I ceased to be a Catholic priest in my thinking, in my spirit, in my soul, (and) in my body.
Yesterday, the 1st of August, was my first day outside the laws, the regulations, (and) the authority of the Catholic church. In my mind, every law that bound me, bound me because I submitted myself to the Catholic Church as an institution.
Having submitted my resignation letter to my authorities in the Catholic Church, in my spirit, soul and body, I am free from every law that guided me. I submit myself to one authority – God. Peace has been taken away from me for years. I live in fear and in doubt. Sometimes I doubt myself – am I really right, am I in the right place."
READ ALSO: Nigerians attack Catholic priest who fasted 3 days and was flogged for hours
Reverend Edet said being with the Catholic church made him feel like something was missing in his relationship with God. He likened it to being in a box. He said:
"A box is already made for you and you cannot go outside that box. You cannot know God beyond that box. You cannot express God beyond that box, and any attempt for you to go beyond that box brings you label.
The God that I have discovered in life is a God that cannot be fully known. That God is a God that cannot be fully predicted and cannot be fully captured in human expression otherwise he will cease to be a mystery. That is a God I have come to accept as my God.
I have come to realise that serving that God you need freedom. When that freedom is limited you cannot fully serve that God. Each time I tried to cross the line, the thing I meet crushes me on the inside and makes me feel guilty. But I cannot stop doing it. There's a pull inside of me telling me there is more, and life was meant to be more and that more is found in freedom in God."
PAY ATTENTION: Get all the latest gossips on NAIJ Gossip App
On the repercussions of leaving church, he is precise about an anticipated end for himself.
"The reason I am doing this is that I want to be right with God first. I want to go to heaven when I die. It is not the Church that called me, it is God who called me that is above the Church, and my interest is to be right with Him first and have peace with Him first."
Wish him all the best!
Meanwhile, watch this video to see when people believed they saw the image of Jesus Christ on a wall in a church in Ikorodu:
Source: Legit.ng