Olajumoke Orisaguna biography - Story of the Nigerian Cinderella
How many of you have wished to have a fairytale story a least once in a lifetime? Well, meet Olajumoke Orisaguna, who people have dubbed the modern Cinderella. She is a Bread-seller turned into a model, she went from the streets and straight to the stars. Let's find out more about Olajumoke Orisaguna biography before the happy accident and how she is doing now.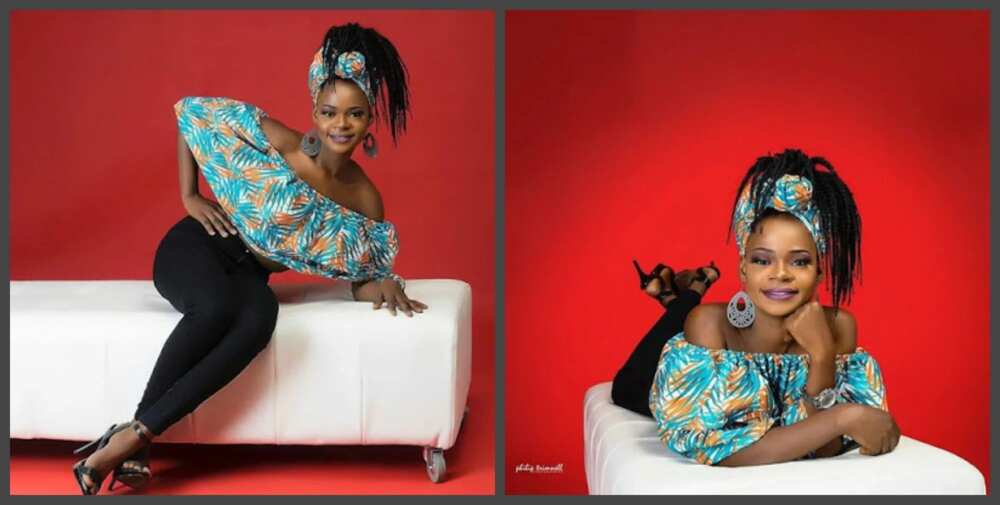 No different than others
Olajumoke Orisaguna or Jumoke was born in 1989 (Ire, Osun State, Nigeria). She couldn't speak any English at all at that time and spoke only Yoruba language. Olajumoke received viral attention from the public, after her appearance on a cover of a magazine. At the time, she did not have much but her story captured the attention of thousands of people.
Before becoming a bread seller, she was trained as a hairdresser. It was during this time that Olajumoke met her husband - Sunday Orisaguna. They got married in 2010 and soon after that, had two children. The family struggled to buy food and other basic necessities, so the 27-year old Jumoke decided to move from Osun in hopes of making some money for her family.
She quit her hairdresser job and went to Lagos by herself. Olajumoke had to leave her husband and 5-year-old daughter behind after a relative invited her to come to Lagos.
When she arrived Lagos, she started work at Sabo Market bakery. For 14 months, she was working very hard to support her family. She would work from 2:30 pm to 11:00 pm, selling bread. Making less than N7000 each day. At the end of the day, Jumoke only made N350 for herself.
So when, one day, Jumoke was called on the street by photographer TY Bello, she just could not believe it. The day was just like any other day and she was on duty like many other people. Her life changed almost instantly and she really did not understand why at the time. TY Bello's eyes caught the young beauty when Jumoke was selling bread at the spot the photographer was taking some shots of famous singer, Tinie Tempah.
After realising the modeling potential of this young lady who photo-bombed her shoot, TY Bello knew she had to meet her.
At that point, the story began to seem more and more like the classic "Cinderella fairy tale"
From grass to grace
When Jumoke traveled to Lagos, she took with her one of the children. Her husband stayed back with the other child. At the time, he was a handyman who installed sliding doors in people's houses. When TY Bello made contact with Jumoke, the young trader didn't know what to do.
Then the British rapper Tinie Tempah reviewed some of the Jumoke's photos and agreed with TY that Orisaguna had a potential to become a model. After TY Bello posted some of the photos on Instagram, she offered to help Jumoke to kick off a model career.
She organized a photo shoot for Orisaguna and those photos were so amazing that they appeared on the cover of Style magazine. Soon after that, Jumoke signed a contract with Few modeling agency and went on to do some more studio photo shoots. The makeup was done by Bimpe Onakoya, hair done by Zubby and the former bread seller ended up looking gorgeous.
Not good enough to shine
Once photographer TY Bello saw Jumoke, she was absolutely captivated by her beauty.
The first words TY Bello said about the 27-year-old Jumoke were: "BEATIFULX : WHO IS SHE. Everyone has been asking if this lady is a model.. It was just perfect coincidence … She just happened to be walking by while I photographed. It happened so fast. She definitely SHOULD be a model. .. I'm happy to help her build a portfolio if she's interested. She's so beautiful and photographed so well. I'll find a way to track her down somehow. You guys can also help #lagos #doesanyonerecognizeher #okunorentwins #tinietempah @thisdaystyle #lagos #phaseone,".
At that infamous photo shoot, it was very clear that Jumoke was not sure how to deal with the attention.
"She seemed a little confused," says Bello. "Some people were asking her to walk past really quickly, others were asking her to stay, she was just in limbo. I said 'is it ok to take your photograph?' And she nodded ok."
But once shooting was over, she (TY Bello) posted some photos on social media and the feedback of readers was even more than she expected.
"When the photographs landed for the first time on social media, everyone immediately thought she was a model," Bello explains.
Future looks great
Nigerian photographer TY Bello really served as a godmother in Jumoke's life. A contract with Few Models made Jumoke's face shine on billboards, social media, newspapers and other platforms all over the country.
"I never expected this would ever happen to me," - said Jumoke. "My friends have told me they saw me on the TV and they are really happy. My parents cannot believe their own child can become such a success. They are all so happy."
READ ALSO: Beautiful new photos of Olajumoke Orisaguna
Bello shed more light to the beauty of the story: "Everyone connected with the story because everybody has dreams. This is a very tough time in my country... Everyone is looking for that magical break... I think this is definitely divine because the way people have connected with it is just phenomenal. It's a phenomenal story."
Due to Orisaguna's big break, her husband and children were able to Lagos to reunite with their now-famous mother. In Nigeria, Orisaguna is seen as a role model for anyone who had ever had dreams.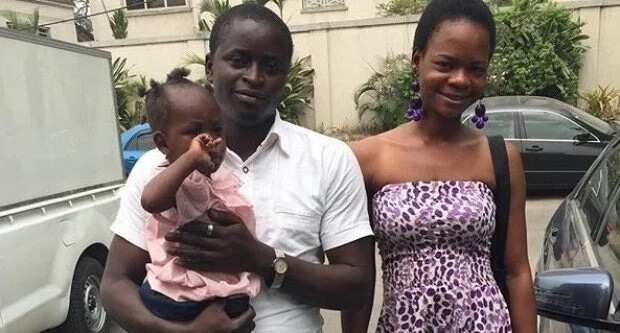 After Jumoke became a star model, TY Bello recalled some memories about first shooting with Jumoke: "As always ., it was her eyes and of course her perfectly chiseled features that jumped out at you when she chuckled. This lady belonged in front of my camera (…)"
"She stepped in front of my camera and I almost couldn't recognize her. She moved different too. Jumoke looked straight into my lens emoting like she had done this all her life …. I knew we had found a star."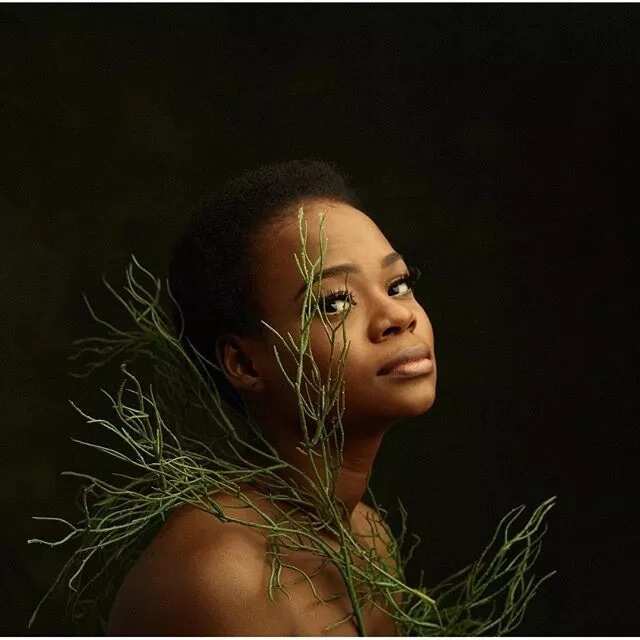 Back to school
#OlajumokeGoesToPoise
According to CNN, Jumoke was offered a joint scholarship initiated by Sujimoto Group and co-sponsored by Sujimoto Group and Poise Nigeria. She received fully covered tuition for her children to study at a school and for her to also continue her studies.
She will also study at the prestigious Poise Nigeria Etiquette school. Jumoke will be learning more about Etiquette, Soft Skills, Social Graces, and Communication. The studies will last for one year.
The famous model Jumoke has become a superstar. She now has over 243k followers on Instagram. Her hashtags (#celebratingOlajumoke and #Olajumokebreadseller) on Twitter and Facebook have helped gathered more support for her. Huffington Post and other media outlets both in Nigeria and abroad have shared her amazing story. In addition, there is a short documentary about Jumoke's story created by Ema Edosio, professional Nigerian videographer.
Aside from her endorsement contract with companies such as Few Models and Payporte, Jumoke is about to start working as an intern at Make Me Salon and Sari Signature Salon in Victoria Island, Lagos. Such a dramatic change in the life of a simple girl. It is all about that special luck which totally transformed her life.
People can say there is no magic in this world, but we believe there surely is somewhere. A big miracle happened in Lagos which took Jumoke from the streets to major stardom. Now she is a top model in Nigeria. Don't stop believing and your story will turn around one day.
READ ALSO: Bread-seller turned model Olajumoke allegedly bleaching her skin
Source: Legit.ng