How to fix nails and eyelashes?
Do you want to have beautiful nails without paying much money? Don't know how to deal with this problem? This article will help you to find out how to fix nails and be beautiful all the time!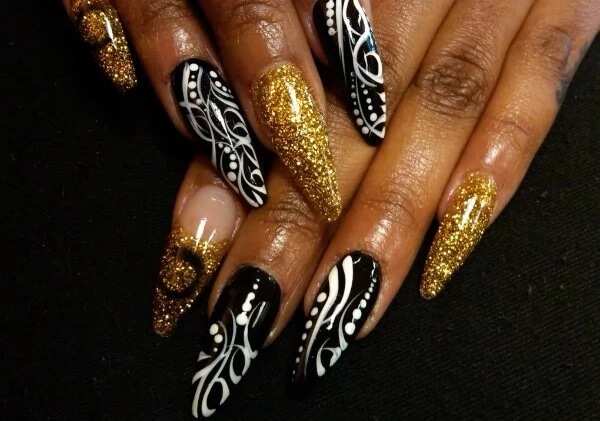 Brief history of nail designs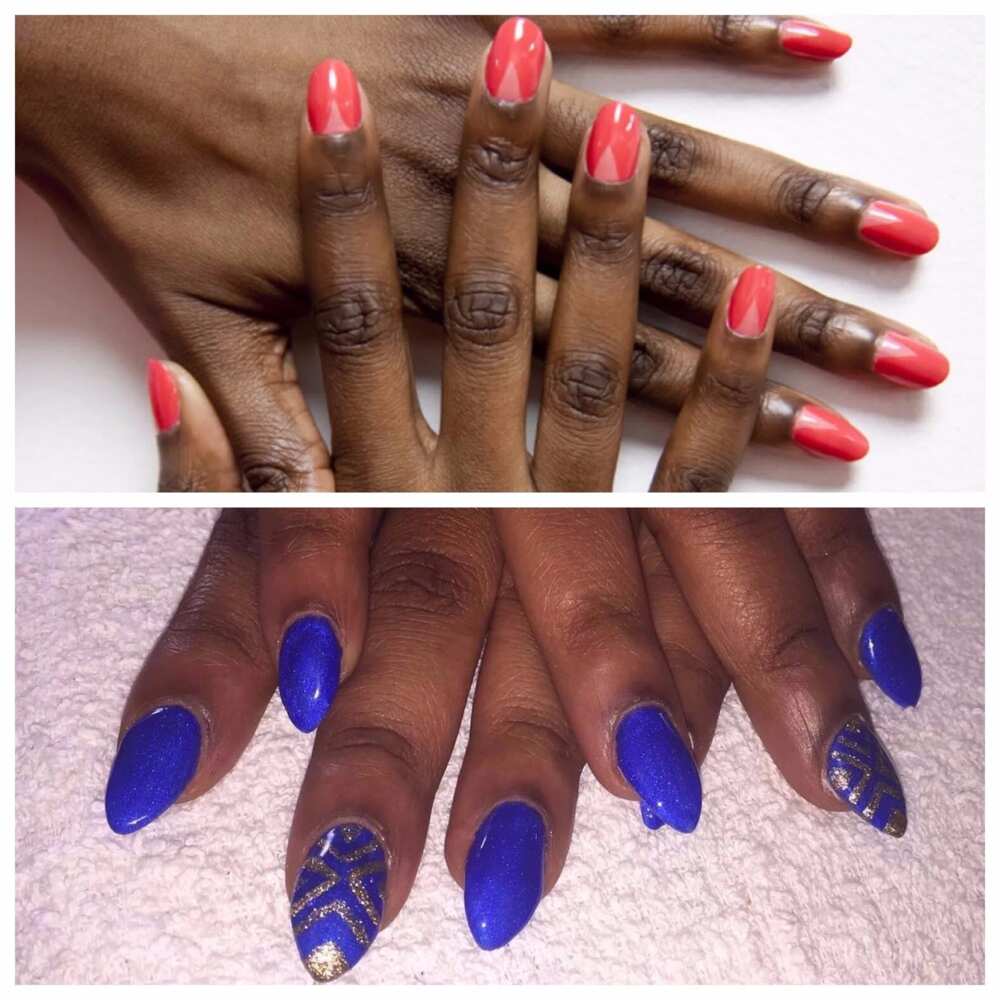 Nail art is a way of decorating/painting the nails of the hands and feet. Now it is widely known as nail design in beauty salons.
The art of experimenting with nails has existed for thousands of years. In ancient Egypt, people used a big variety of colours to distinguish their social status. Today nails designs have become very diverse – from monophonic colour to incredible landscapes or portraits. A manicure is a way to show off your uniqueness and charm.
In ancient Babylon, even men painted their nails! The nails' colour indicated the status of its owner. Men of upper class used black color. Men of lower – green. Queen Nefertiti used a red color to decorate her nails. Speaking of, Queen Cleopatra used deep rusty colors with a touch of gold. Ordinary women were not allowed to use the same colour as the queen. From the 19th century, it was allowed for everyone and was seen as part of fashion.
How to fix nails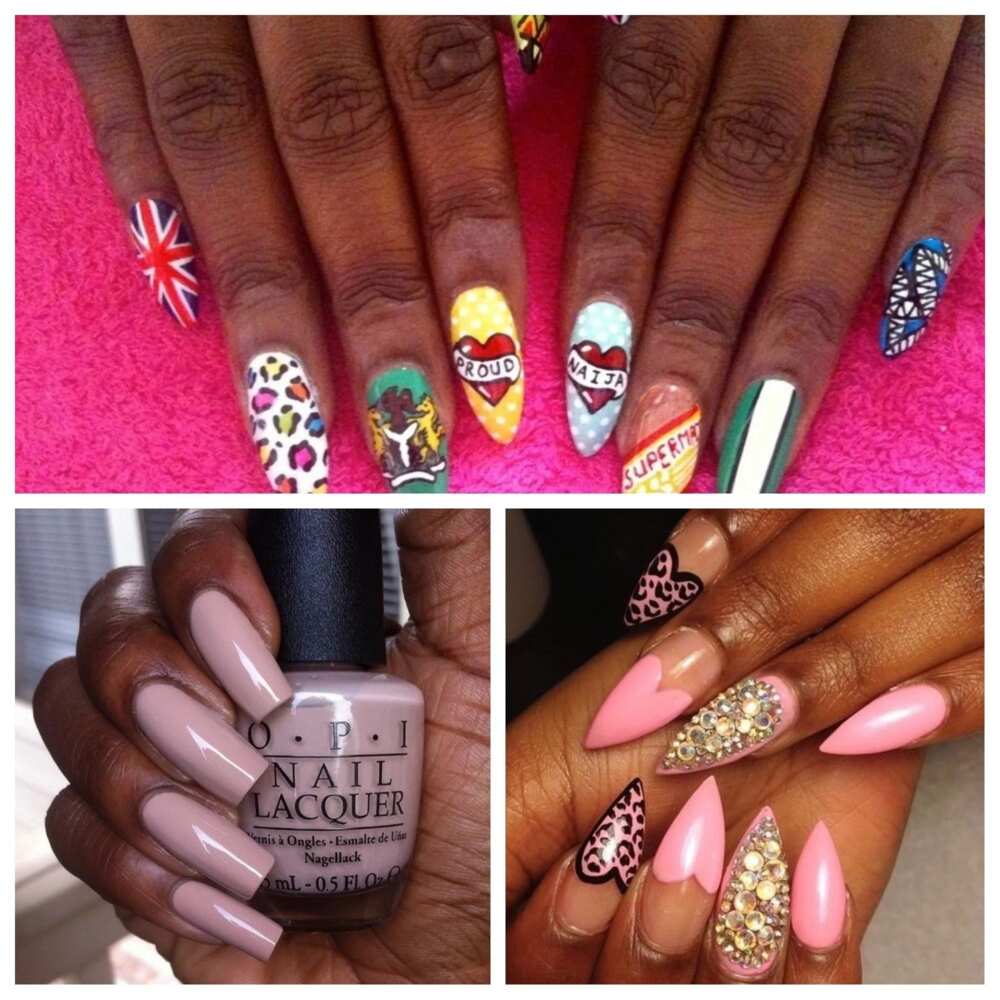 Nail designs are very popular in Nigeria. Women's nails look very beautiful with different colors and drawings. Now let's learn more information about fixing of nails. With the easiest guide your nail fixing will become easier!
Every woman should take care of her nails. But when it comes to drawing attention and catching eyes, women like to experiment with manicure!
There are a lot of different designs which are suited to every woman. But some of them prefer simple but stylish nails design. Today we will learn how to fix African nails at home. If a woman can fix her nails by herself, why would she go to some beauty salon? We can save our money for something else and make beautiful nails.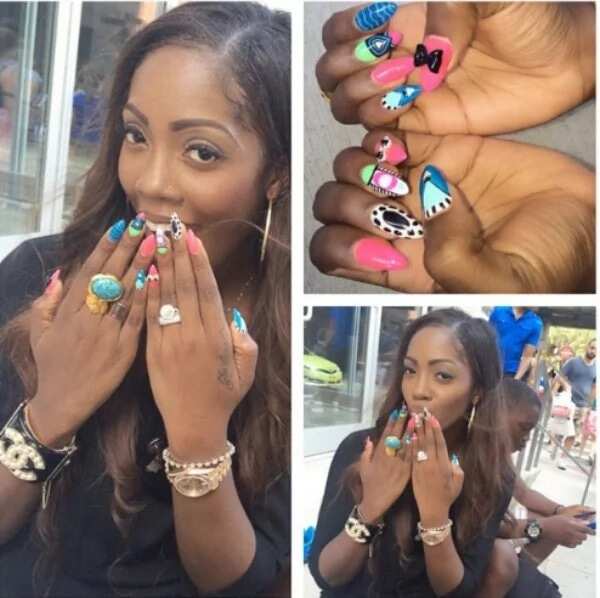 To begin with, you can prepare your nails by yourself. It will take you ten or fifteen minutes to do it.
You might be wondering:
"What materials do I need for fixing my nails?"
There are not so much of them. You will need:
1. Nail fail and buff.
2. Glue for nails.
3. Cuticle cutter.
4. Polish clear and colored.
5. Polish remover.
6. Cotton wool.
7. A towel for hands.
8. Scissors.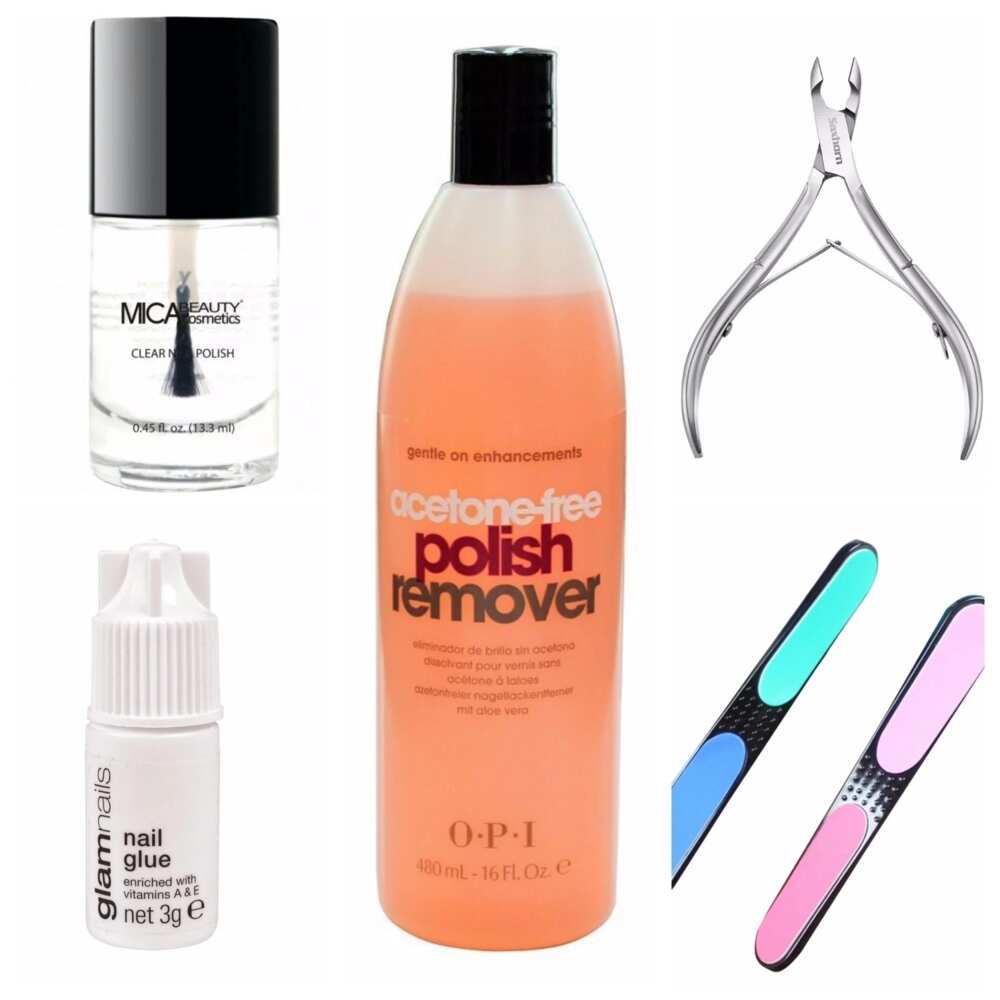 READ ALSO: How to draw eye with pencil? - Guide to a perfect picture
Now, everything will be very easy and fast. You will not notice how the time will fly by and your nails will be transformed!
- Soak your nails in warm soapy water that must be disinfected.
- Then remove the cuticle from the nails.
- Take fake nails and apply some glue on your real nails.
- Attach fake nails to the glue.
- Now with the help of a nail file, make your desired length and shape.
- Apply clear polish or some other colored to your nails.
And voila! You perfect nails are ready!
Eyelash extensions. Which one to choose?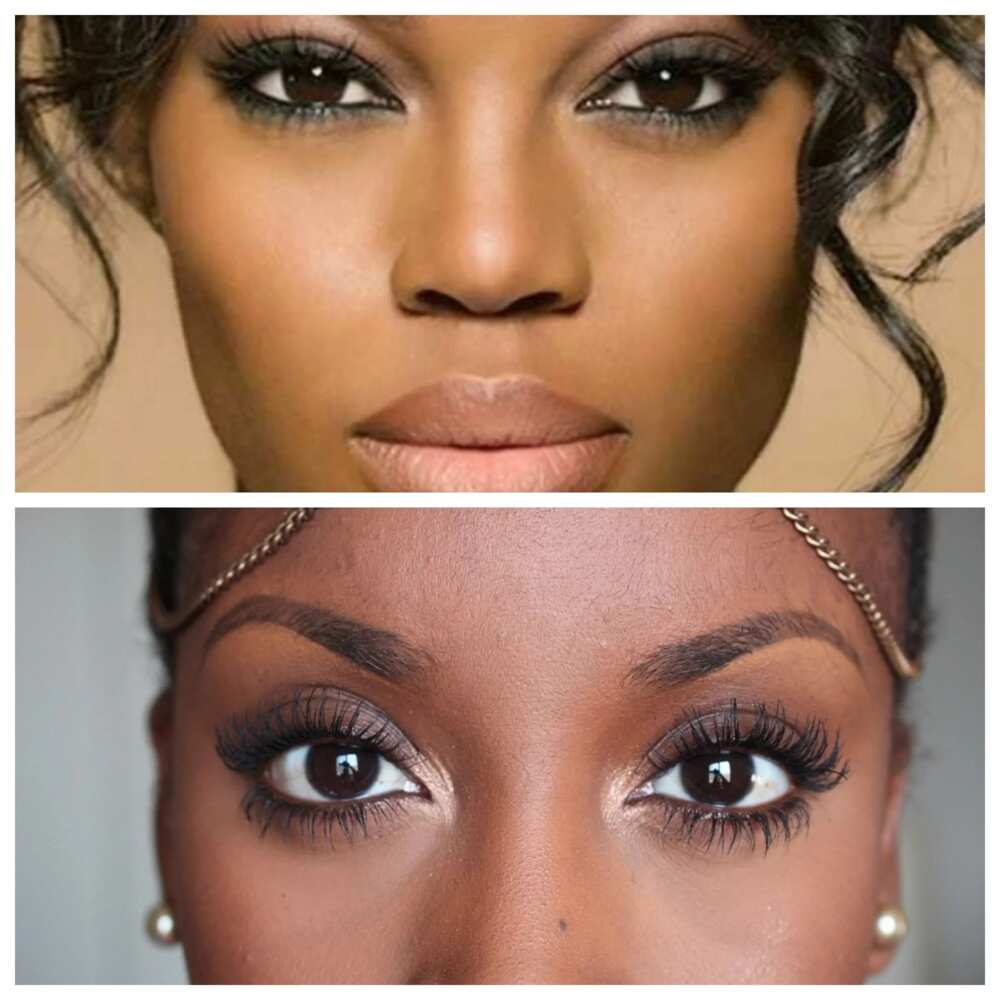 Eyelash extension is the process of lengthening and increasing the volume of natural eyelashes with artificial eyelashes. There are two types of eyelash extension: Japanese eyelash extension and volumetric build-up (sometimes mistakenly called beam). It is carried out by the pros.
There are also false lashes that are very popular. False eyelashes are different from extensions in terms of naturalness and durability - 1-2 days versus 4-6 weeks extensions. False eyelashes are glued in whole rows directly on the eyelid with glue. They usually serve for photo sessions, some events, as well as actors on set and stage. The only advantage of false eyelashes is the ability to paste them yourself and typically, it is done at home. For long-lasting lashes, a sump and volumetric build-up are chosen.
How to fix eyelashes. Tutorial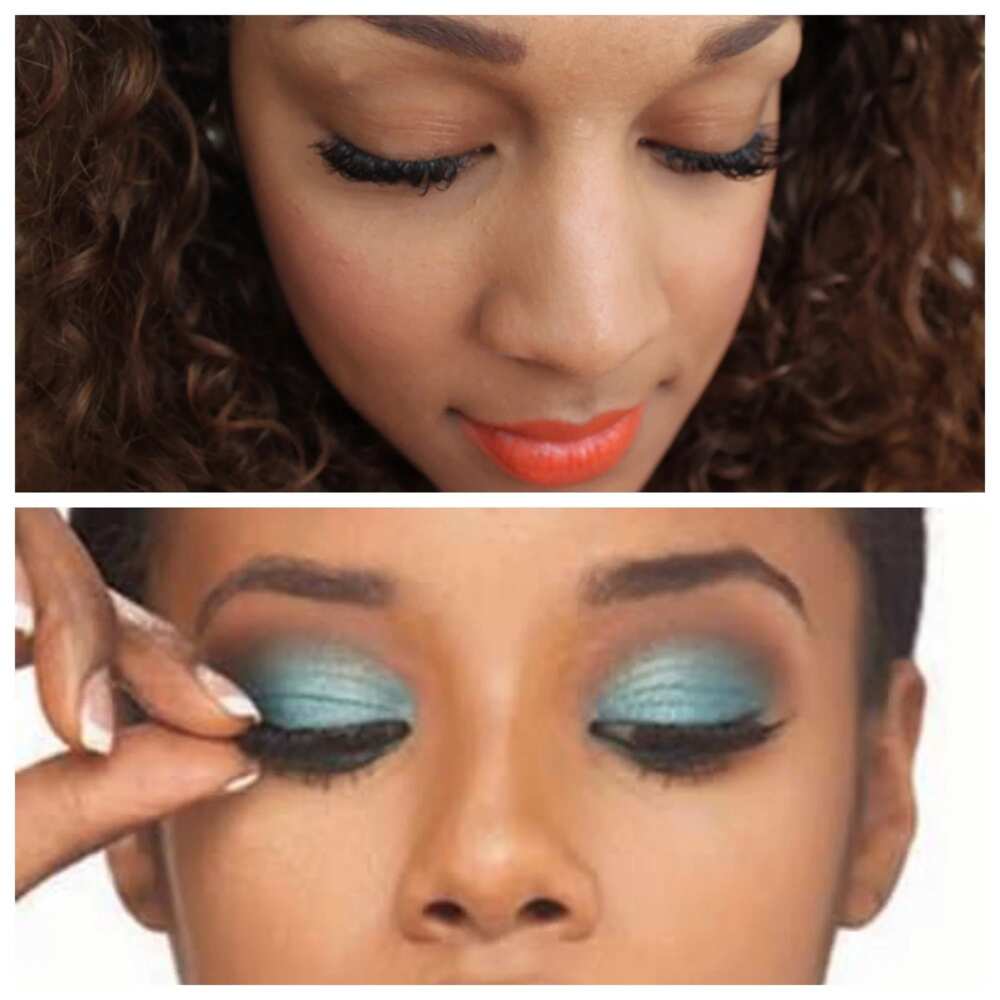 We think a lot of Nigerian fashionistas want to know how to fix eyelashes at home without paying money. And it is possible. Let's figure out how to do it with easy instructions.
Nigerian women say that when wearing false eyelashes and used correctly, it gives the woman a "wide awake appearance" and make her look glamorous. If they are not used correctly, false eyelashes can make woman look "Fake" like a "plastic baby doll". But don't worry! After these instructions, you will look glamorous without any doubt!
What do you need?
1. Fake eyelashes.
2. High-quality glue.
3. Scissors for nails.
4. Eyeliner and Mascara.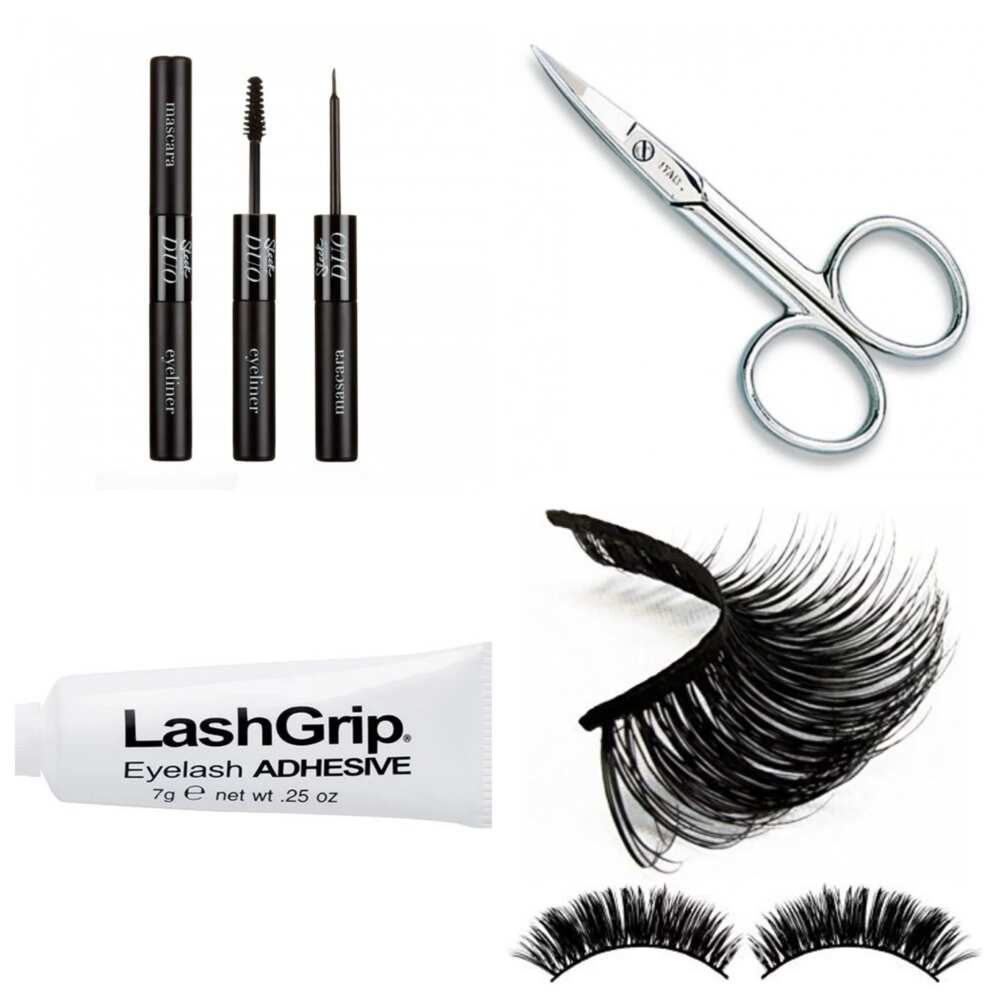 Let's begin! Place the lash over your eye in a C – shaped. Follow the curve of the eye to measure the eye's length.
The next step is to cut off the outer end to get the eyelashes to your eyes' size. Then apply glue to the edges of your false eyelashes. You can also use some brush. Apply glue on it for uniform distribution.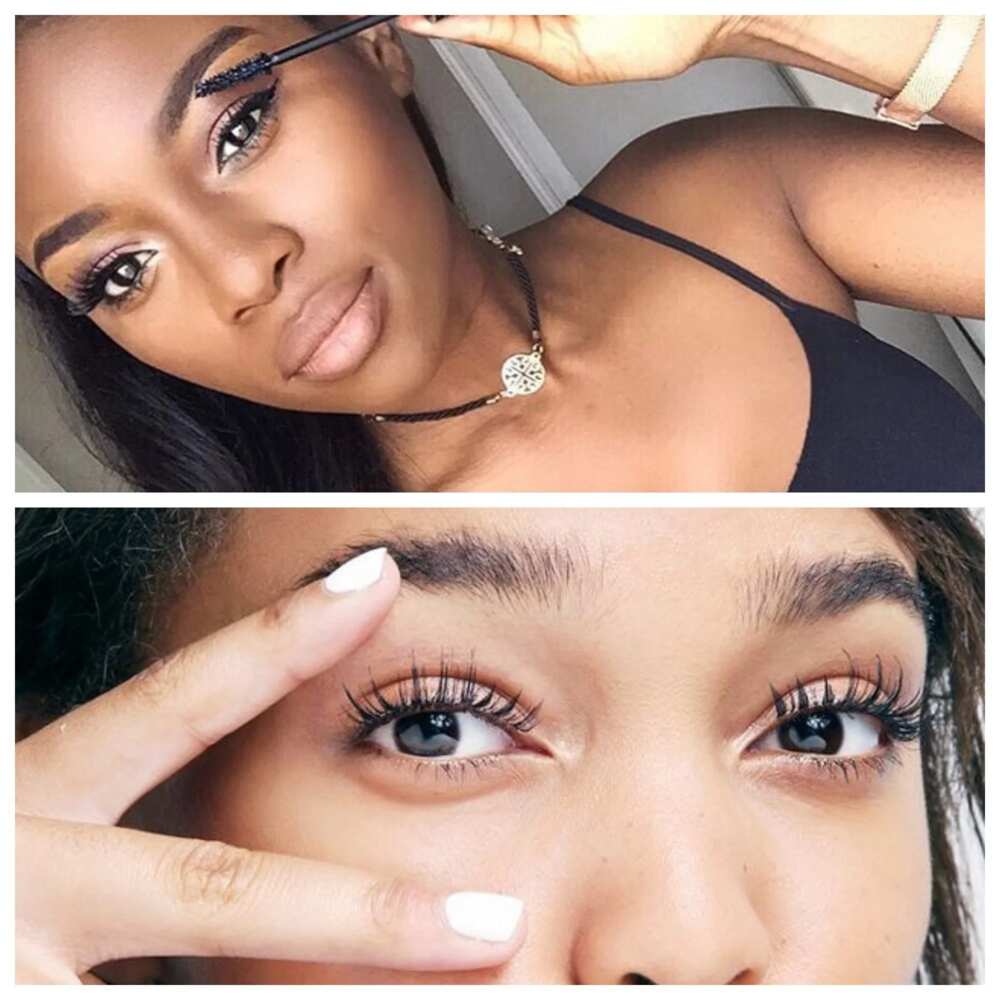 Then wait for a minute. The glue must become sticky. And of course, remember not to fix lashes when glue is wet. Then you can put the lash on your eye. Make sure it sits well. Do the same with your second eye. For eye-popping effect, use eye liner or black shadows.
Has our lesson in make-up been helpful? Now, every fashionista knows how to fix nails in Nigeria. In addition, you also know how to fix the perfect eyelashes and look gorgeous! The instructions are so easy so you can do these procedures at home without spending money on beauty salons!
READ ALSO: Nigerian bridal makeup
Source: Legit.ng