The private life of this actress and singer has not been going very smoothly.
Olakunle Churchill, Tonto Dikeh husband, has succeeded in annulling their marriage.
This union has been very complicated and controversial. From this article, you will learn how the couple got married and how things got ruined.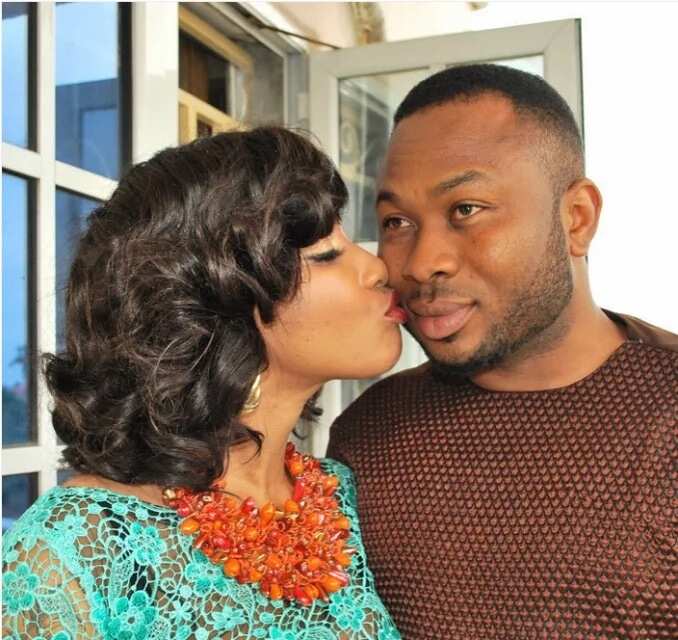 The actress wasn't upset about the divorce. She shared a post on Instagram where she talks about her joy of being divorced and says that the sensations were indescribable.
At around the same time, Churchill shared a video where an important family moment was talked about. He wanted to prove that the actress was lying when she said he did not pay the complete bride price. Tonto Dikeh had said she paid this herself. However, Tonto's father confirmed that Churchill did in fact pay this fee. And Tonto's husband has now returned the money to her father, consequently annulling the marriage.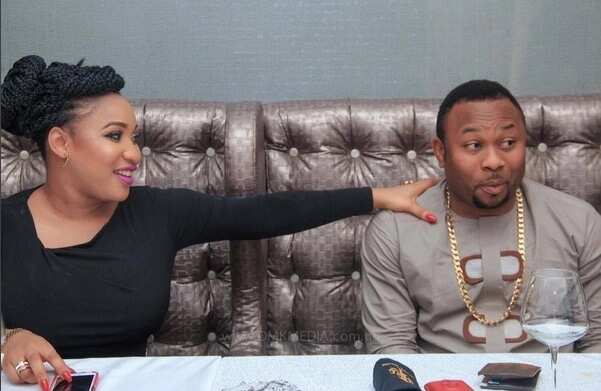 READ ALSO: Tonto Dikeh surgery: is she dissatisfied with her body?
In the last 3 months Tonto Dikeh and husband generously entertained the media with details of their personal life and marriage which lasted 17 months.
Gossips and truths have been mixed together and people are not even sure what to believe about this couple anymore.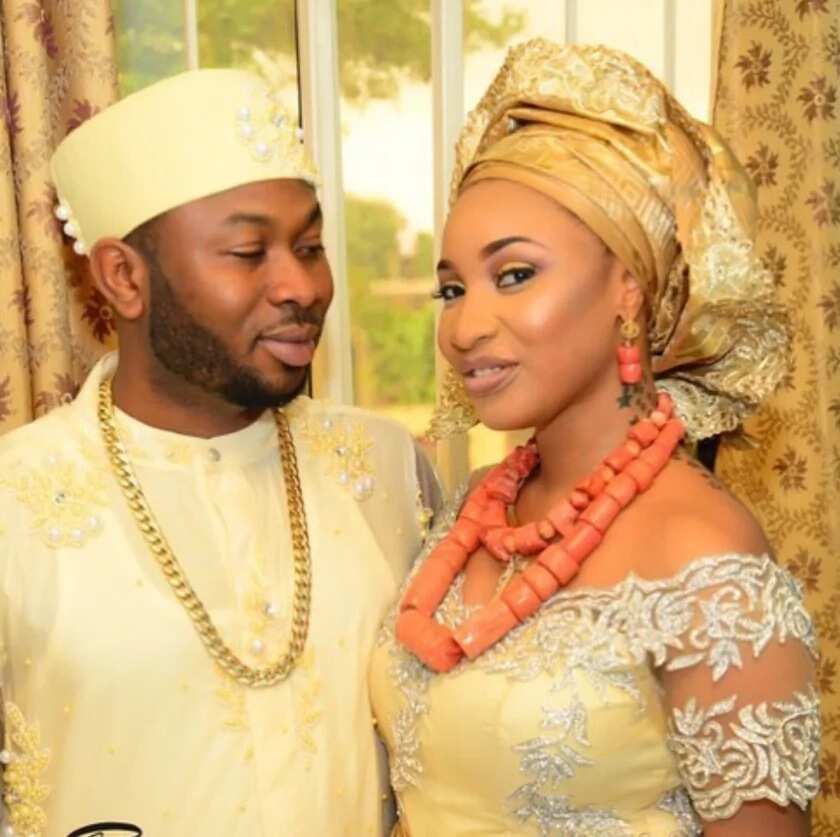 Another aspect of Tonto Dikeh marriage crisis that became known was a dialogue between the actress and her ex mother-in-law. Tonto told her about her husband's unfaithfulness and said that he was with her only for the money. She said she gave him everything but he was ungrateful.
Looking at Tonto Dikeh wedding pictures you'll see beauty and luxury. The singer claims that the event was organized with her money.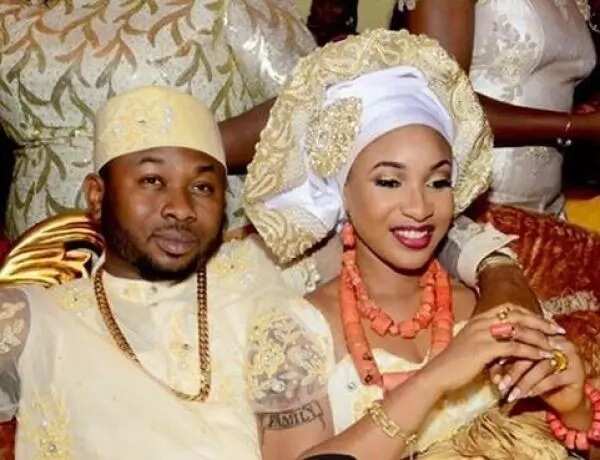 She also shared a video where she dressed like a man and played the role of Churchill so she could attend a Father's Day event at their son's school. She had a beard on and a traditional male kaftan.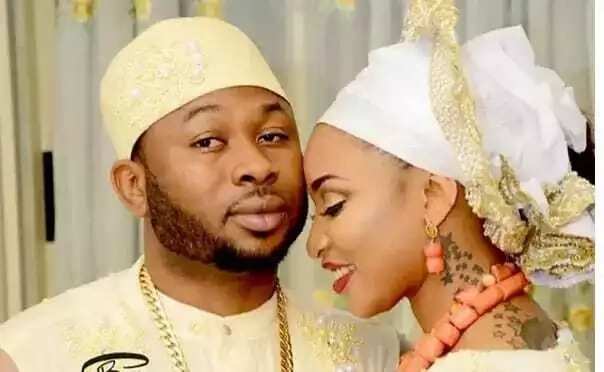 Tonto Dikeh and husband love story
About 2 and a half years ago ago, Tonto met her future husband at a nightclub in Lagos. Churchill was at his brother's celebration at the time. Six months later, the singer became pregnant and the couple had their traditional wedding. This event was held in Rivers State on the 29th August 2015.
Why didn't Tonto Dikeh marriage take place at church? The actress answered this question:
" The official wedding was never held because I was carrying a child. I was also pregnant when we celebrated the traditional wedding. Anyway, my family was very happy. They always wanted me to be happy in love. Of course, I was afraid that it would interfere with my career as an actress."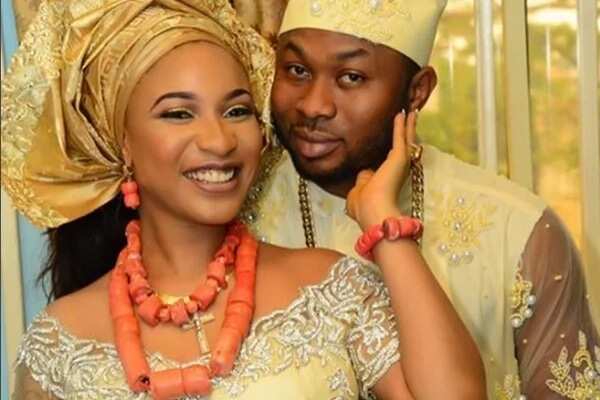 Tonto Dikeh's divorce
In February, journalists learned that the marriage was falling apart. As the singer's personal life was enthusiastically discussed everywhere at that time almost every Nigerian learned who Tonto Dikeh's husband was. Before that, he was known only as the nephew of Olusegun Obasanjo.
The actress moved out of the family house with her son. While this was Tonto's first marriage, Churchill has already been married before. He was once married to a woman named Bimbo Coker.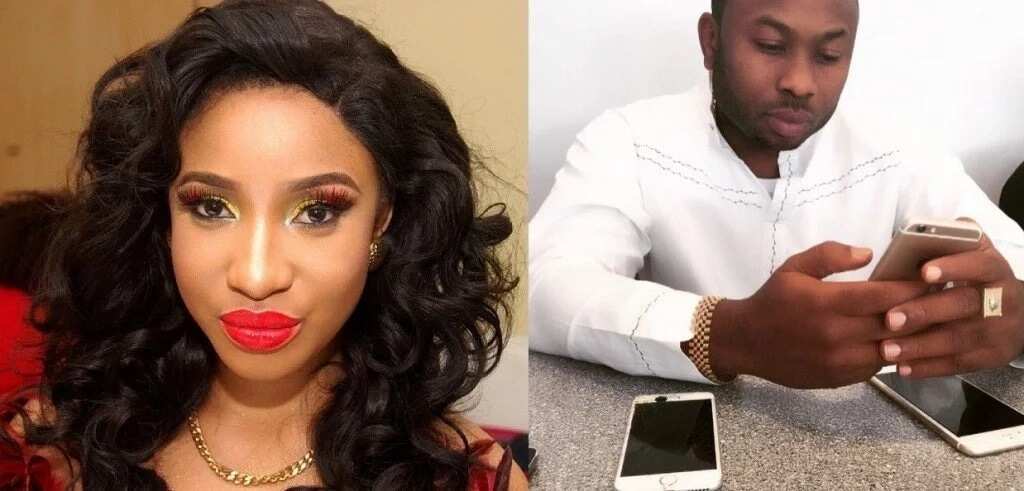 So, while Tonto Dikeh and Olakunle Churchill's marriage did not have a happy ending, the actress is attempting to move on with her cute little prince whose name is Omodayo Churchill.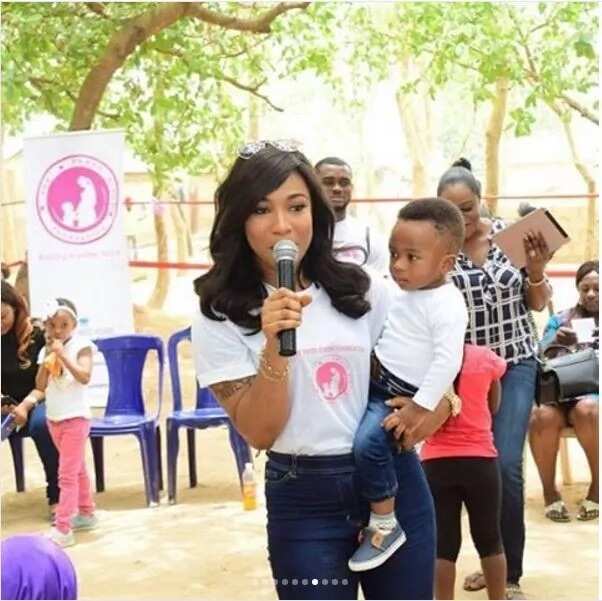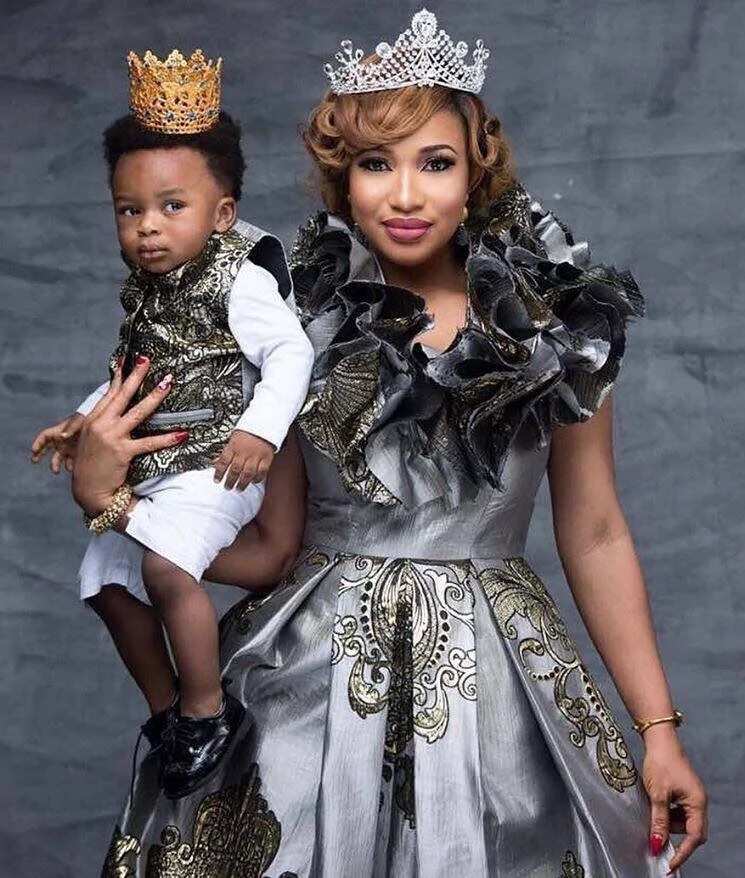 Let's hope that in the future, Tonto Dikeh will find happiness and be able to build a successful relationship with a man that suits her.
READ ALSO: Tonto Dikeh son and broken marriage
Source: Legit.ng