Bella Naija: traditional dress - top ideas for the special occasion
Every Nigerian woman wants to look her best every day. But sometimes, you might just run out of ideas on what to wear. What should you do then? The answer is simple. If you have a very important event coming up and you want to wear something traditional, look for inspiration on Bella Naija. If you want to know what BellaNaija is all about, check out our article on the website and its main features. You can get inspired in the process!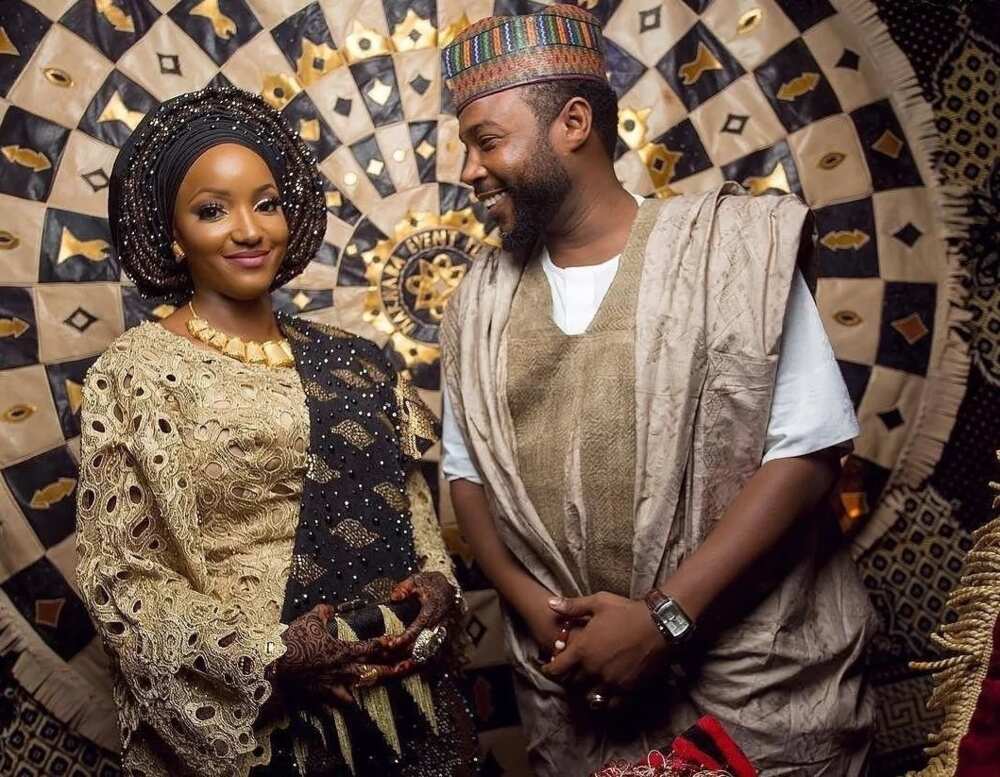 About Bella Naija

BellaNaija.com started out as bellanaija.blogspot.com all the way back in 2006. Actually the blog still exists, and you can visit it if you want. However, it has not been updated since 2016. But you can browse the old entries and find some inspiration there.
Fun fact:
The creator of Bella Naija, Uche Eze, did not want to reveal her identity at first. She used an alias and posted things she enjoyed, including wedding pictures and ideas. Over time, her audience grew, and she decided to come out of the shadows and show herself to the world.
Today, BellaNaija.com is one of the biggest and most popular entertainment websites in Nigeria. It has various segments that would interest any reader, including news, music, style, beauty, events and, most importantly, weddings.

Lovers of various social media rejoice, as Bella Naija can also be found on Instagram, Twitter, Facebook and even YouTube. Some segments featured on the website even have separate social media pages.
★ Bella Naija YouTube: youtube.com/user/bellanaija
★ BellaNaija Facebook: facebook.com/bellanaija and facebook.com/BellaNaijaWeddings
★ Bella Naija Instagram: @BellaNaijaWeddings and @BellaNaijaStyle
★ Bella Naija Twitter: @bellanaija, @BellaNaijaWed, @BellaNaijaMusic and @BellaNaijaStyle
Bella Naija traditional dress appreciation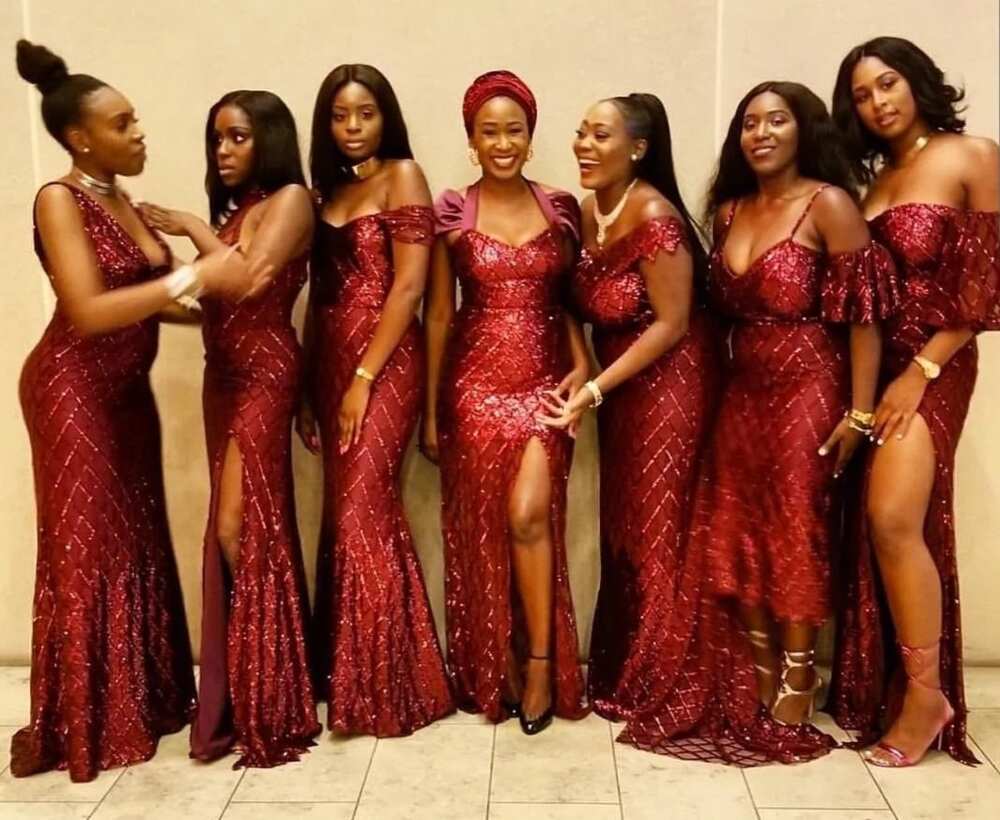 READ ALSO: Igbo traditional wedding attire for groom
One of the most prominent themes the website is known for is their regular featuring of traditional wears. Here and there, you can see posts with pictures of people in their traditional garments. You can check out the 'Style' section for Bella Naija fashion news, including new styles, red carpet outfits and more.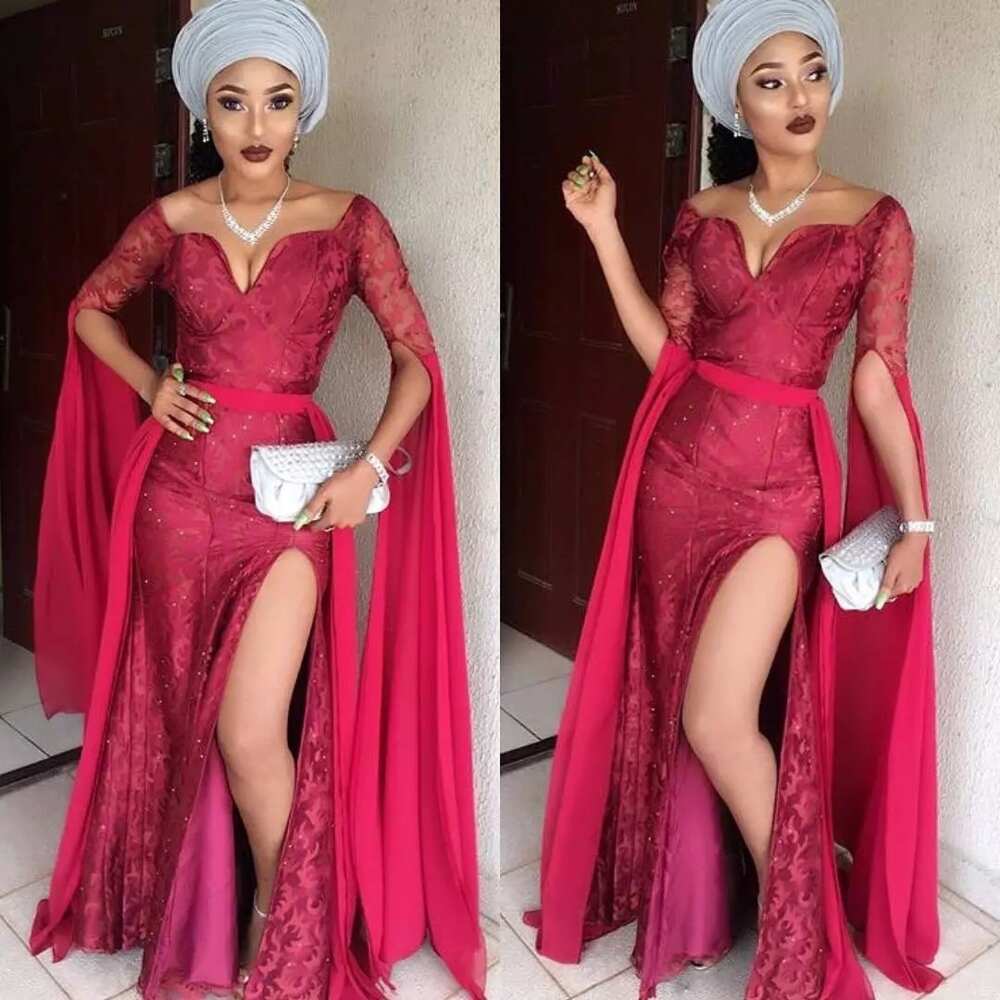 The website also has a whole section dedicated to traditional Nigerian wedding wears. In the 'Weddings' section, you can find many jaw-dropping and stunning outfits for brides, grooms and even the wedding attendees. By the latter we obviously mean the Aso Ebi.
Aso Ebi is a kind of Nigerian traditional uniform dress. Usually it is reserved for special occasions (like weddings) to make the members of each family stand out. Before the wedding, both families decide on their colours and fabrics and on the day of the ceremony, everyone shows up in matching outfits. It is always a very beautiful sight.
Aso Ebi Bella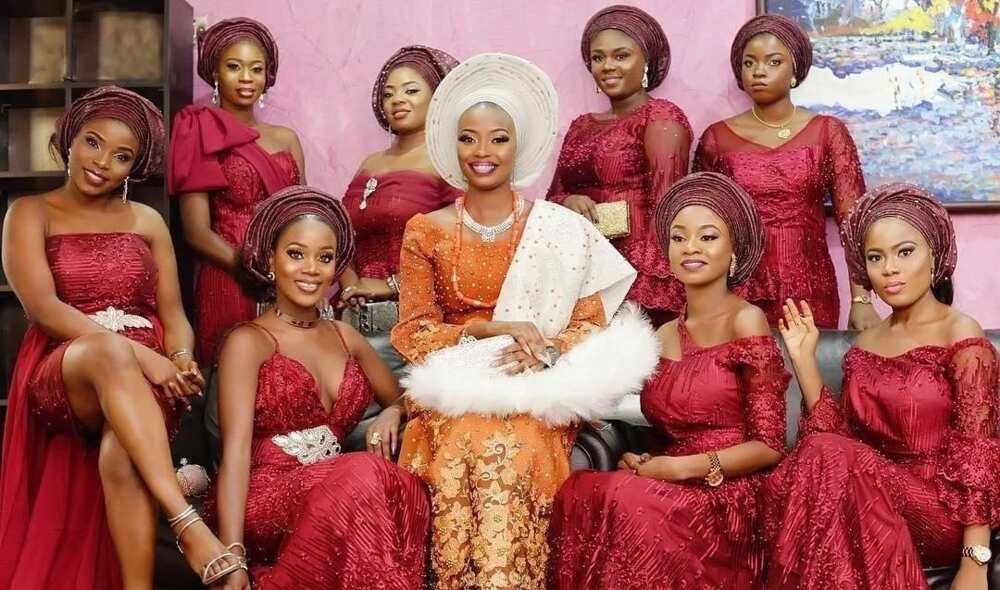 We can not talk about Bella Naija traditional wedding dresses without talking about #AsoEbiBella. #AsoEbiBella is a recurring segment on the website. It features stunning brides and their gorgeous bridesmaids in the traditional Aso Ebi styles posted on AsoEbiBella.com.
AsoEbiBella.com is a website where anyone can post their wedding photos for others to see and be inspired by. The authors of Bella Naija frequently do Aso Ebi lists, where they collect the most beautiful entries from the AsoEbiBella.com. Even one of those compilations would be enough to find some inspiration for your big day!
Bella Naija traditional wedding dress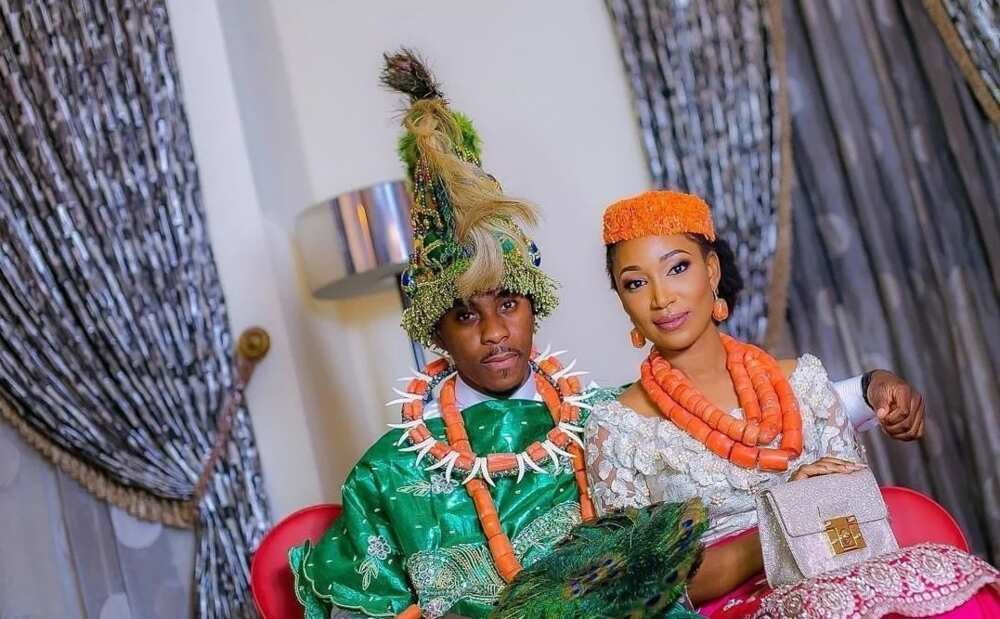 On BellaNaija, you can find plenty of ideas for your very special day. As we have already mentioned, they often post photos of celebrity weddings, as well as just stunning photos from weddings of regular people.
However, you do not have to limit yourself to this particular website. There are numerous websites that feature traditional wears for a wedding. When looking for inspiration Google Image Search is your friend.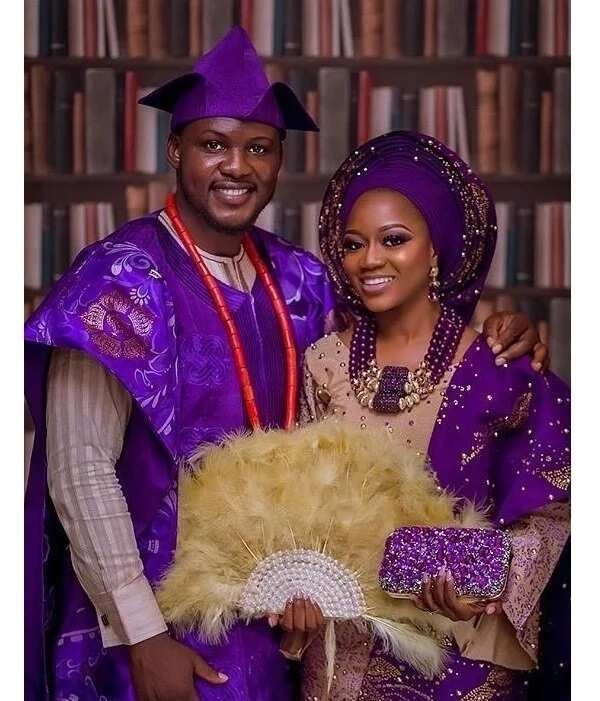 Nevertheless, we want to give you a little taste of what you might find on Bella Naija and other wedding-themed websites. In addition to other photos you have already seen in this article, here are some more ideas for what you and your relatives could wear on the day of the wedding.
Top 10 outfits for the special occasion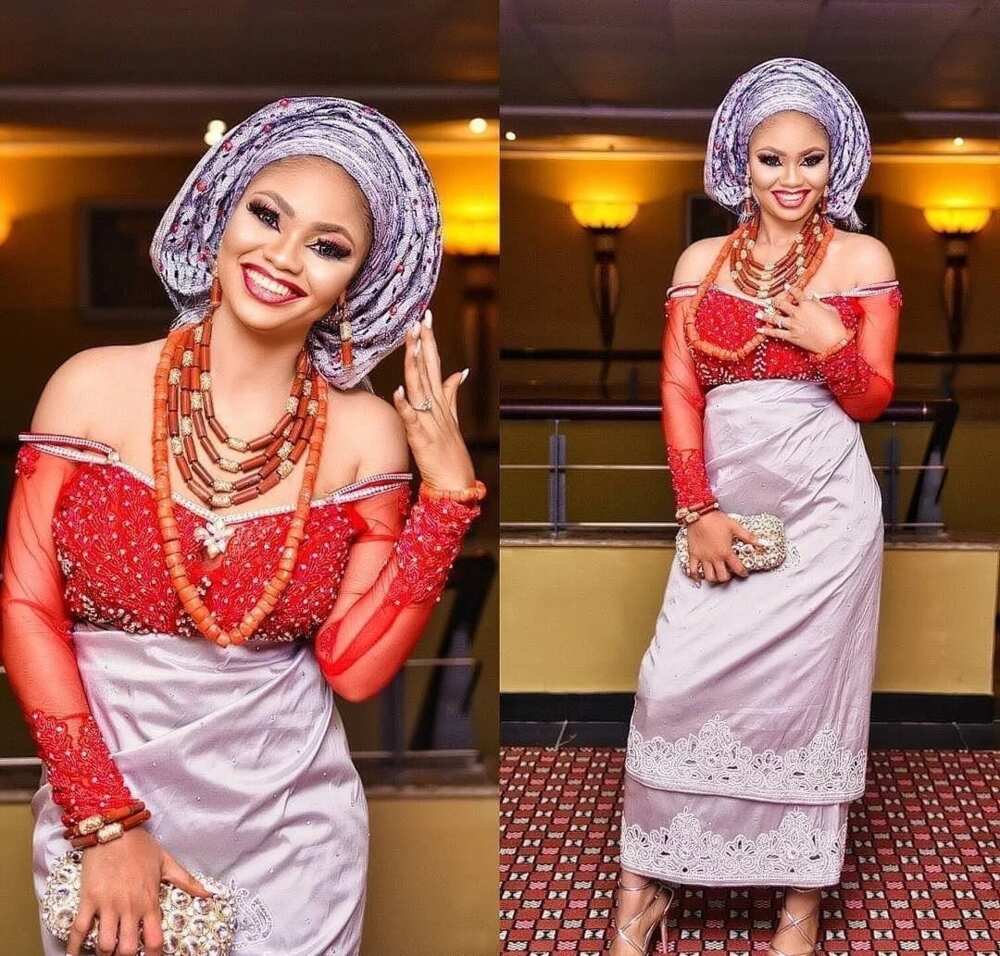 ★ Two-piece outfits. A lot of brides decide to go for outfits that feature two distinct parts. They are usually made in the same style and colour scheme. The brides can wear beautiful blouses, matching wrappers and sometimes finish their looks with scarves and shawls.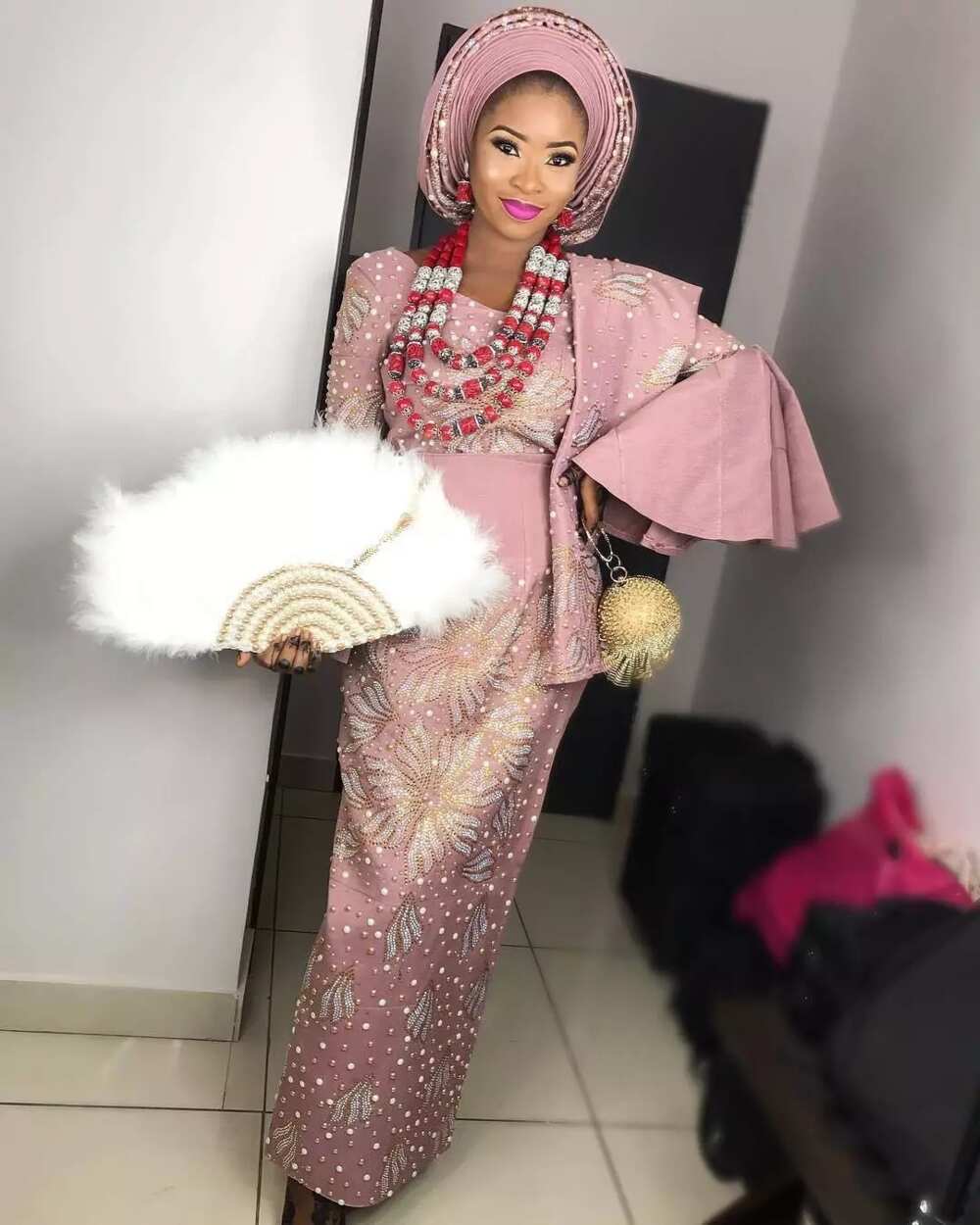 ★ Dresses. Nigerian wedding dresses are always vibrant and never the same. Unless it is Aso Ebi, but even then each dress has its own special features. But have you considered Ankara prints for your wedding dress? Even though it is a very common style, it is still appropriate for special occasions.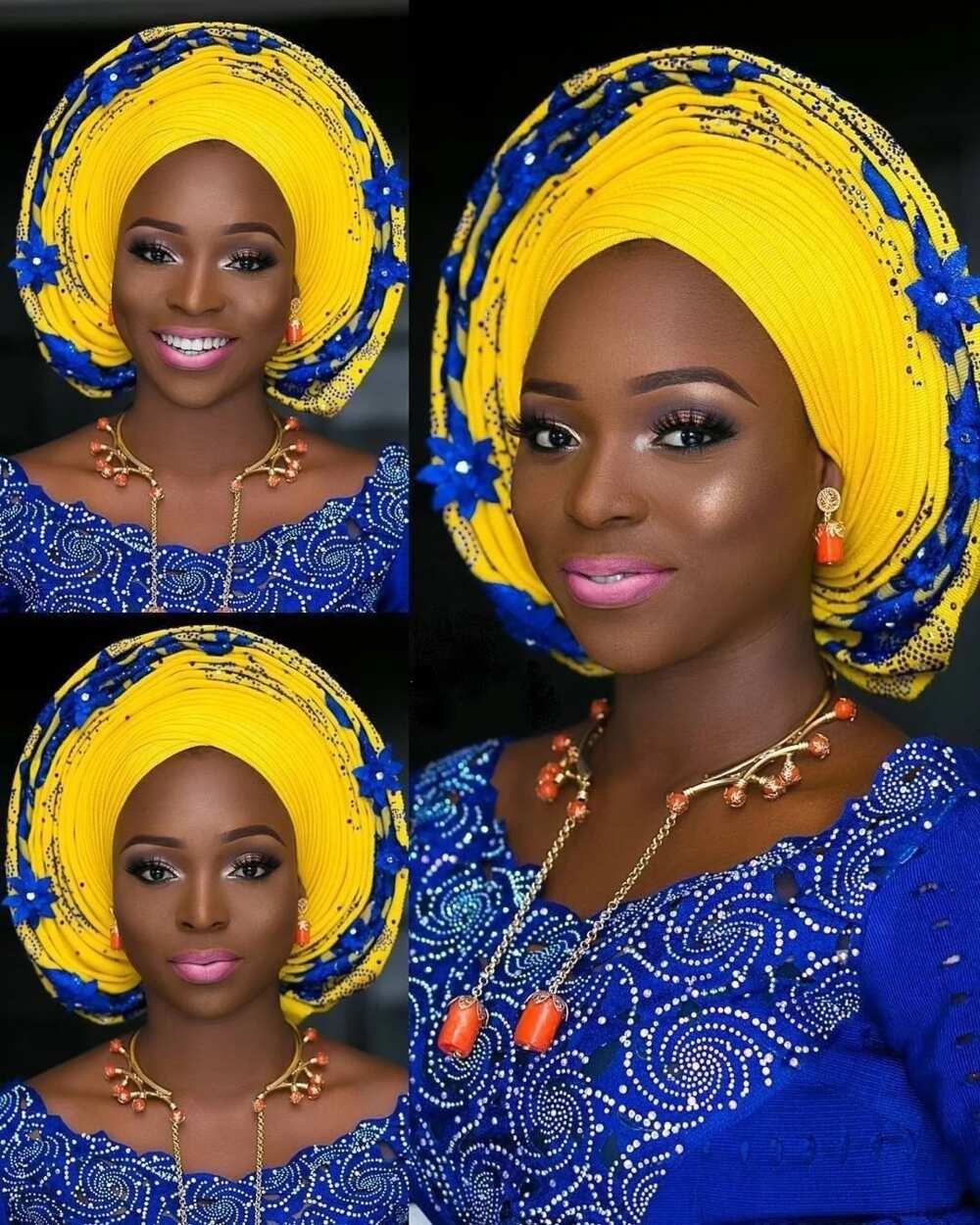 ★ Head accessories. No traditional wedding outfit is complete without a gorgeous headpiece. Nigeria is known for head accessories, and traditional Yoruba gele is one of the best examples of that. They come in all shapes, styles and sizes, so you will definitely be able to find one for you.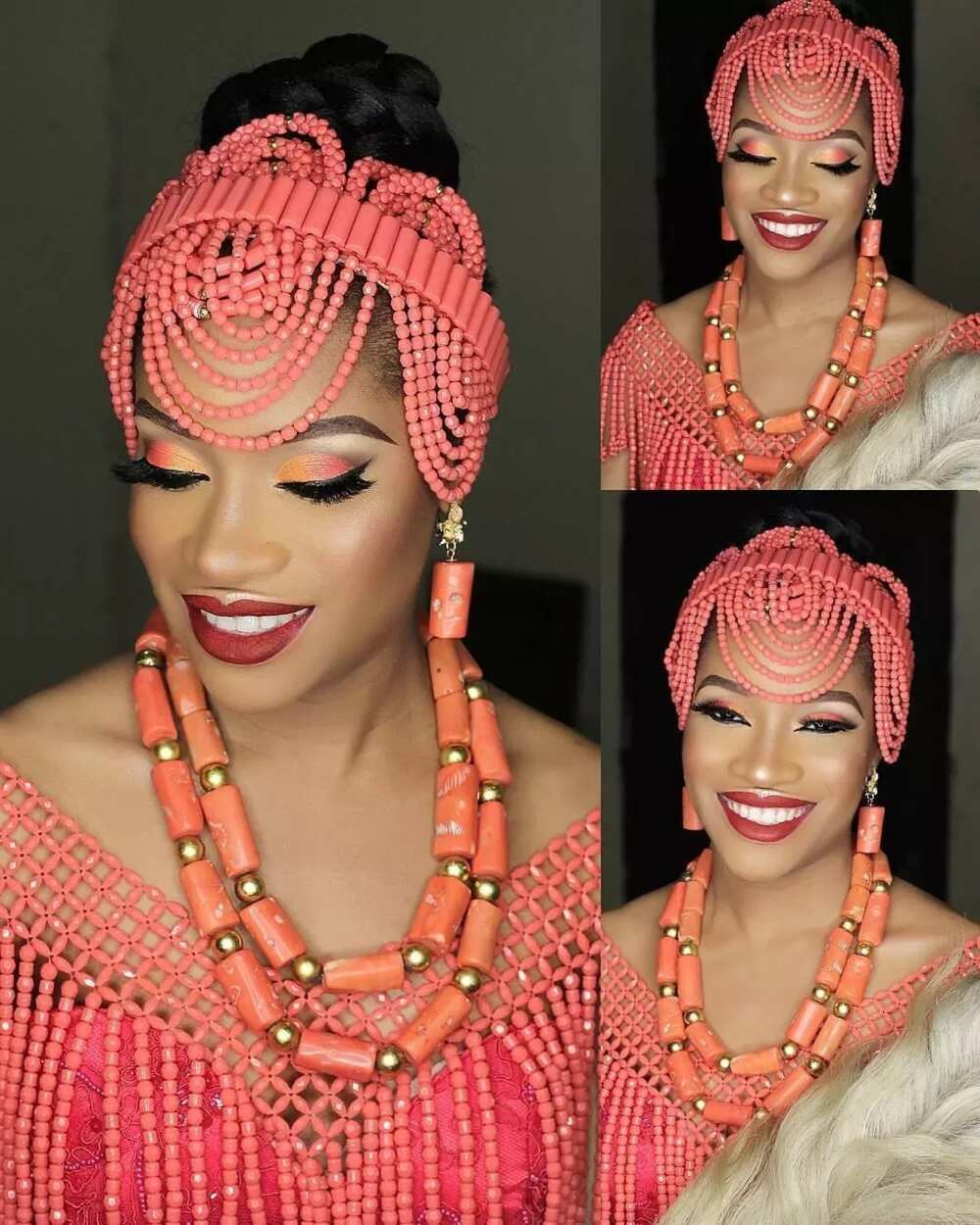 If you want an Igbo headpiece, consider a beaded crown or cap. They are traditionally made out of corals, and the bright orange colour will add a little flare to your already gorgeous outfit.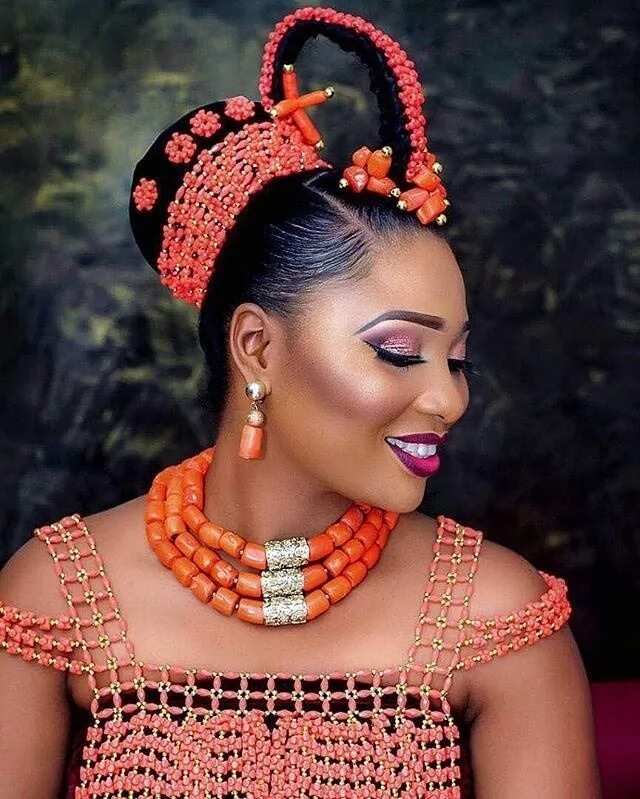 We hope that we provided you with enough inspiration for the wedding outfits for you, your groom and both of your families. Congratulations on your big day! We wish you endless love and many happy memories together. God bless you.
READ ALSO: Igbo traditional wedding attire for the bride
Source: Legit.ng