Second dress for wedding reception - top 10 ideas with pictures
Do you want to look fabulous at your wedding reception? Then learn about the second dress for the wedding reception here! The pictures will give you some inspiration!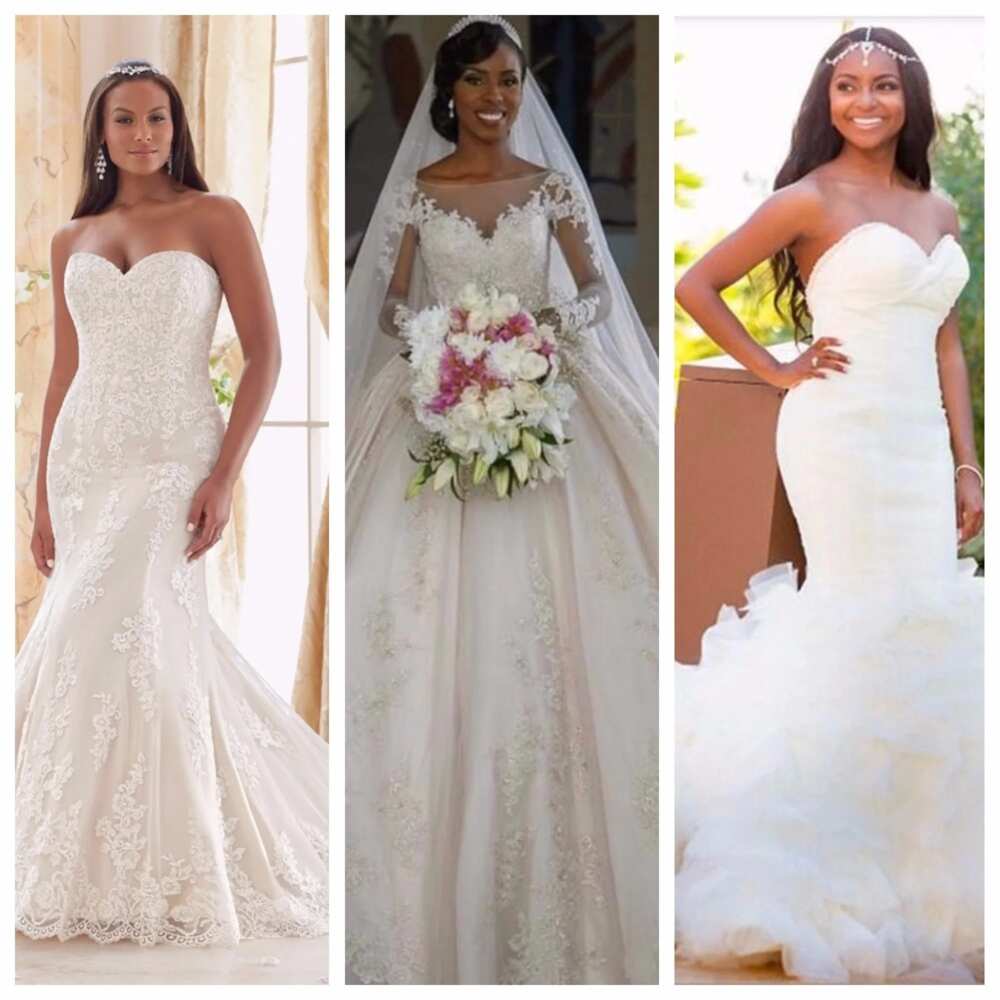 Second dress for wedding reception in Nigeria
The day of the wedding is the most important date in the life of every Nigerian lady. Everyone knows that Nigerian bridal gowns are very trendy and beautiful. The traditional wedding dresses in Nigeria are bright lace blouses and patterned caftans with coral beads and a voluminous headgear.
Here you will see the latest Nigerian gown design. You will adore the pictures! Wedding style dresses in this country change very often. Nevertheless, there are styles which are forever popular!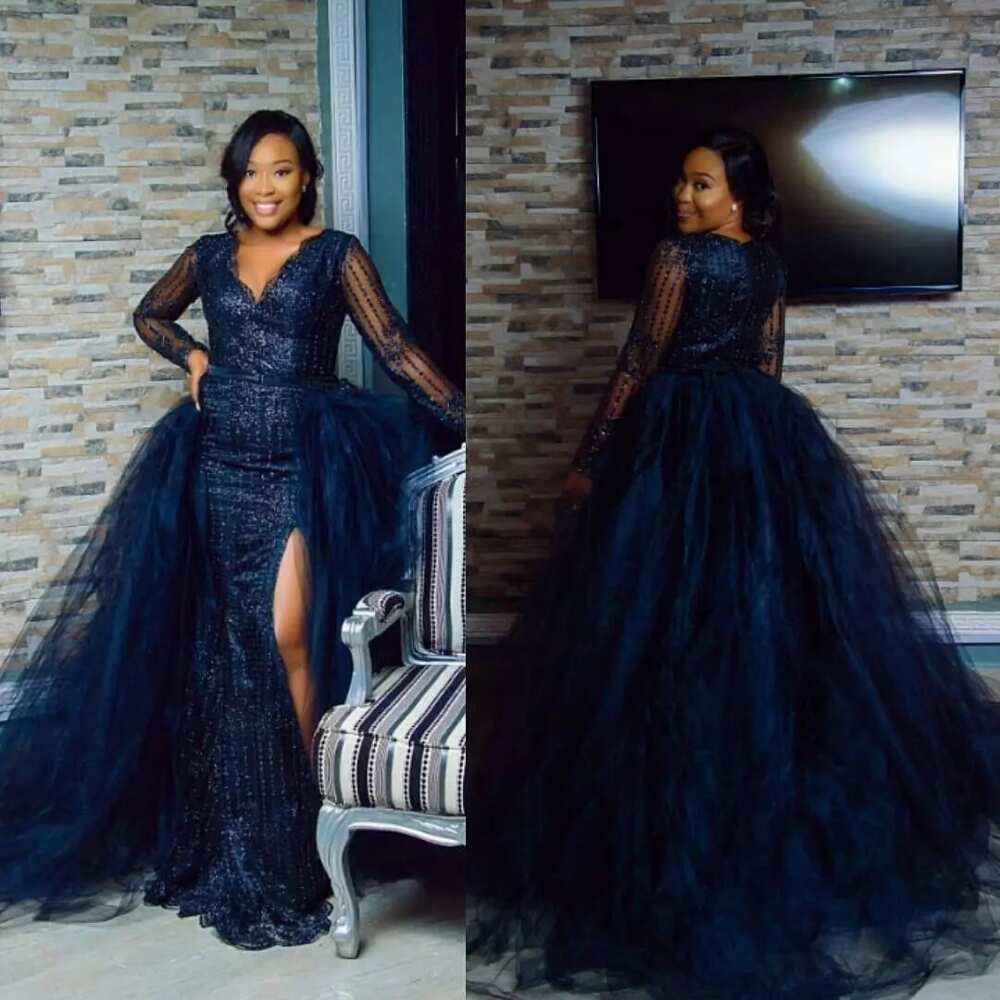 Let's check five of the most beautiful wedding attires! The first is Mermaid bridal gown. This type of dress is one of the traditional silhouettes. A mermaid bridal wear looks wonderful in any situation. Mermaid bridal dresses can be made from all types of textiles and materials. But using lace, your dress will be more exquisite.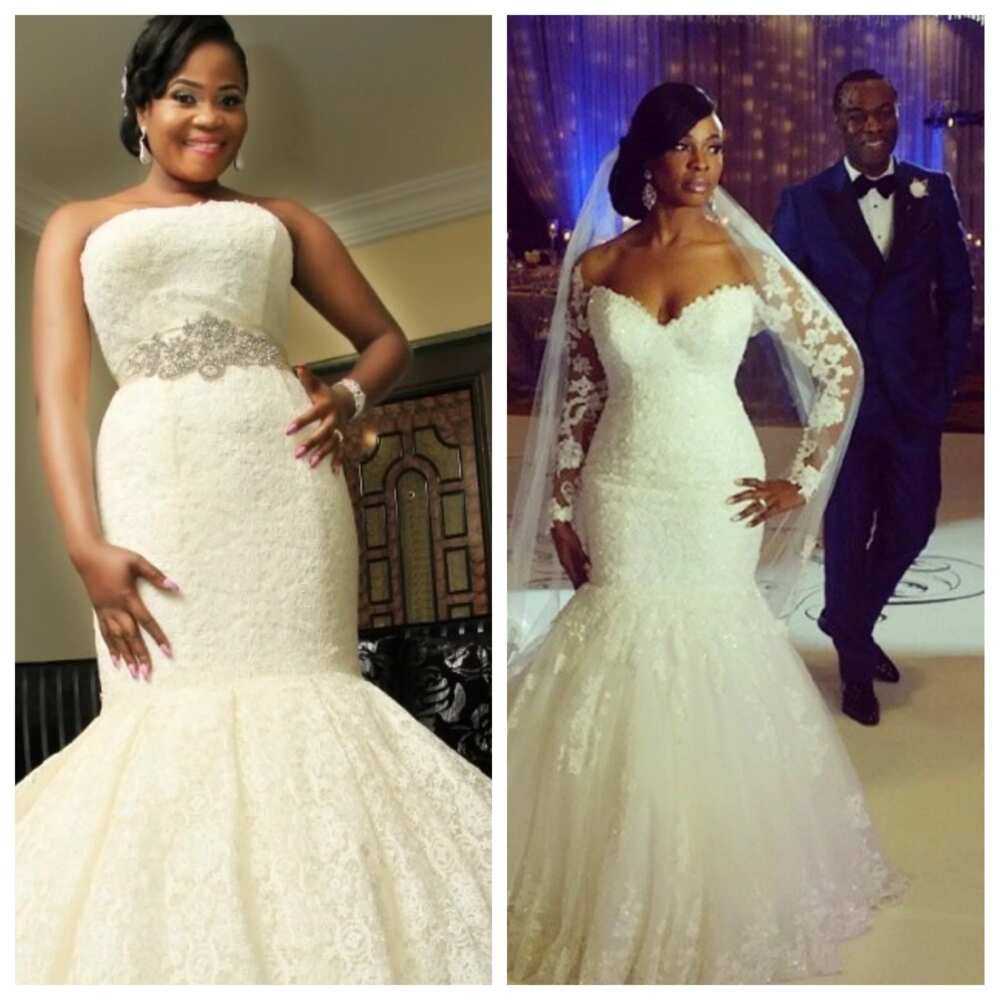 The next wedding dress is called Non-white. If you want your wedding to be a special one you can choose some other colour for your dress. There are a big variety of Nigerian wedding dresses in different colours – from lavender to mint. A sign of a fairytale wedding dress is the fact that it looks bridal even if it's not white. However, you can add your preferred colour to your wedding by using the right accessory For example, a tie or pocket square to the groom's clothes.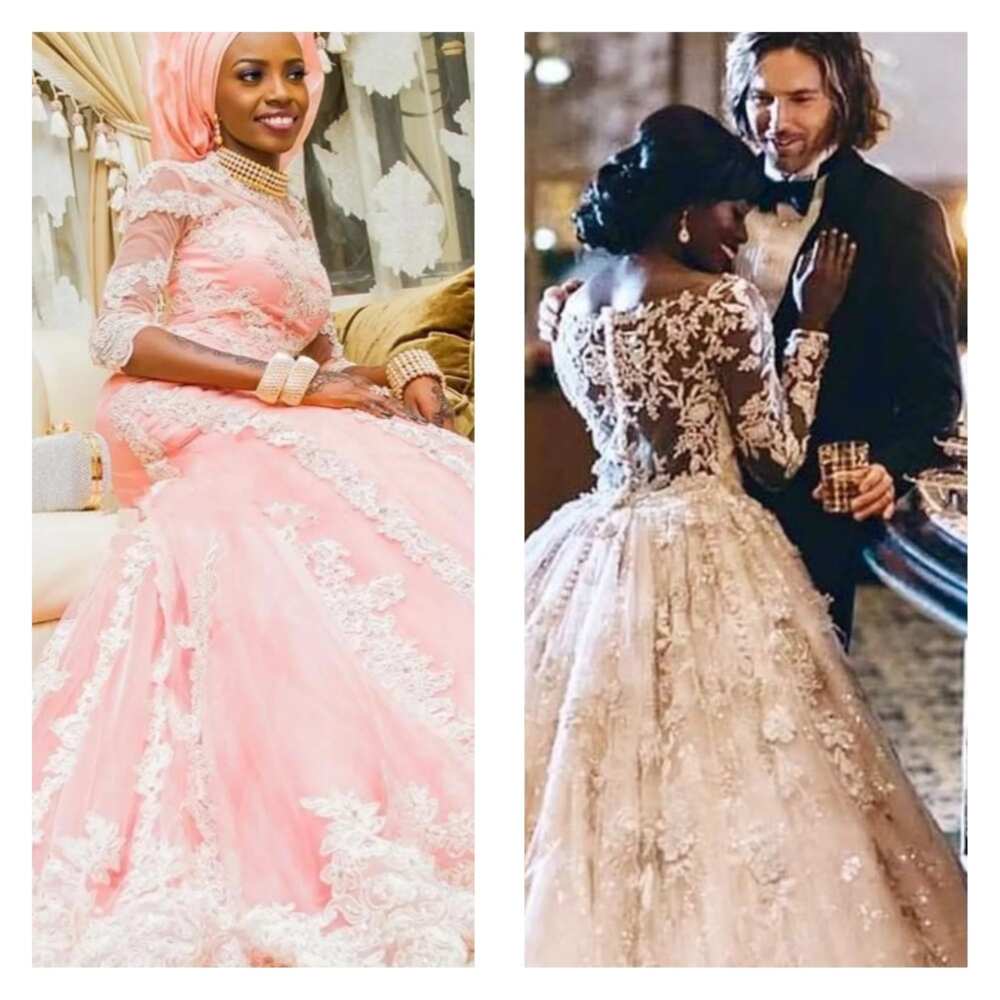 The third type of dress is called Ball wedding gown. A ball dress can become your stunning wedding attire. It can also come in a traditional style. Such dress helps to present your figure in a more flattering light.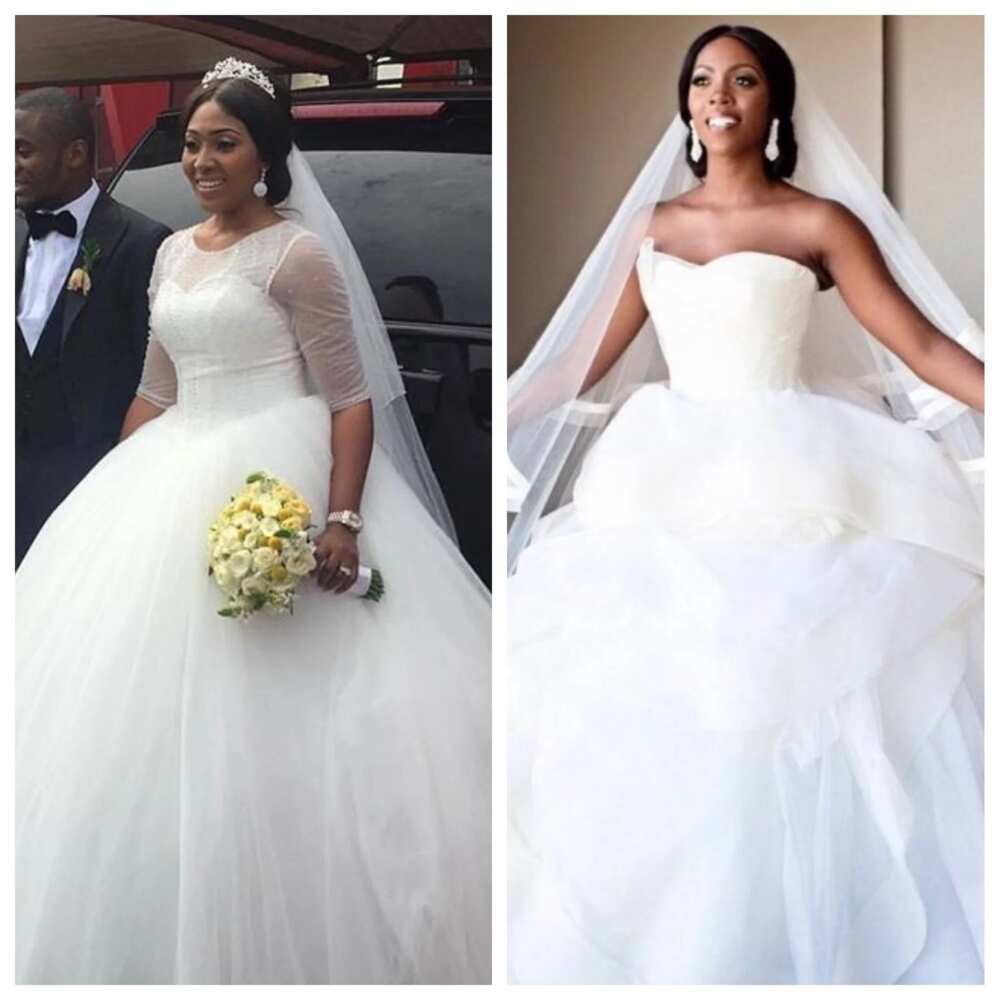 Designer wedding dresses. From the title that it is clear from whom the dress will be. It will be sewed for you by a famous and fashionable designer! Designer bridal dresses are popular now and will forever be popular in the world. There is a simple reason for this – girls like fashionable things. Designer wedding attire is the most fashionable outfit.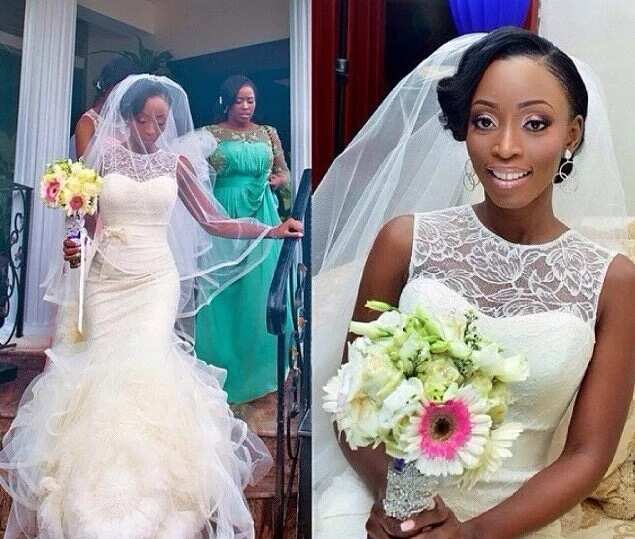 And the last but not the least type – The two-piece wedding dress. If you did not like the previous kinds of dresses, then this one you will surely adore! This is a new trend! Your skirt can differ from your top. They will have elements which can tie them together. At the same time, the top and skirt will be made from different fabrics. These wedding attires are so popular this year! You can see the pictures. You will grab the attention of everyone when you wear this.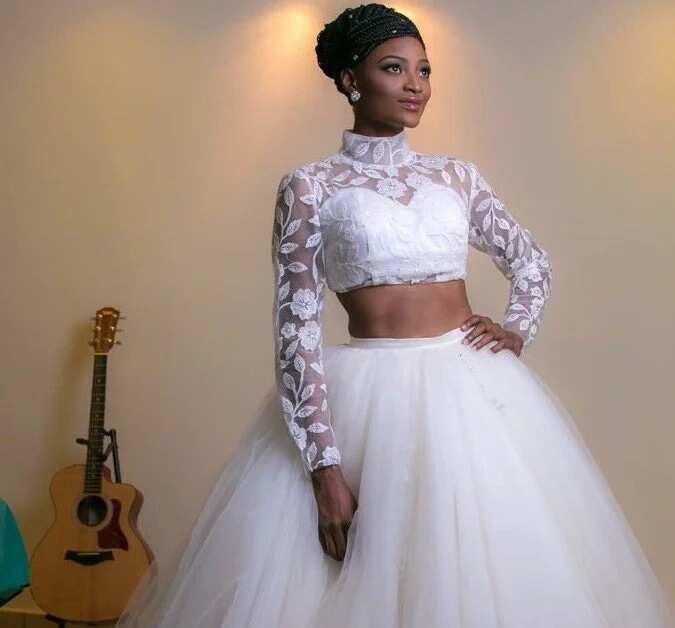 READ ALSO: Jumbo Ghana braids: which one would you like to try?
Now you have see five of the most popular wedding dresses for your ceremony! Are you going to get married soon? Then choose the dress of your dream here!
Want to know the best part?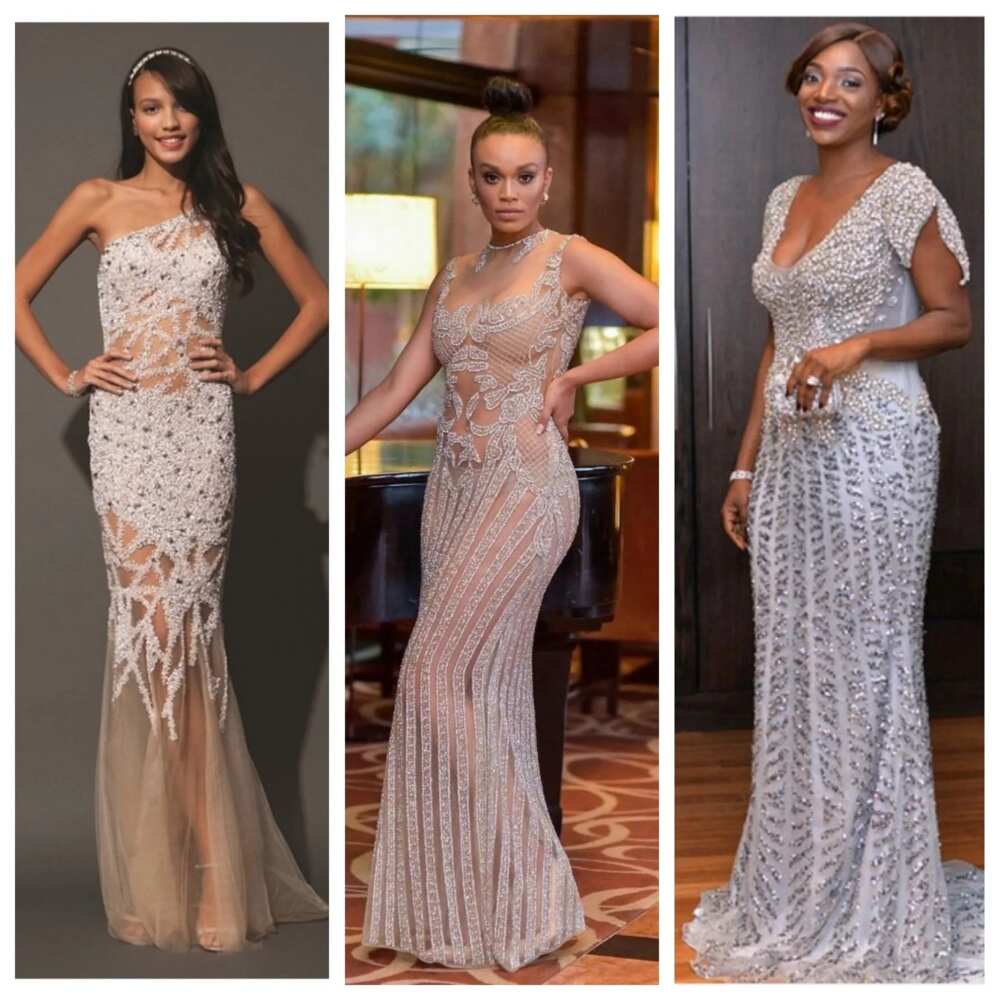 Now you will see Top 10 of the amazing stunning second dress for your wedding! You can't even imagine how beautiful these dresses are! You know that a lot of brides like to wear two outfits during their wedding – for church and the reception. That is why designers have much work to do!
Top stunning second dress styles for your wedding
1. Look at this gorgeous cream dress without sleeves and with an anterior cut. These gold shoes with purse will perfectly complete your style.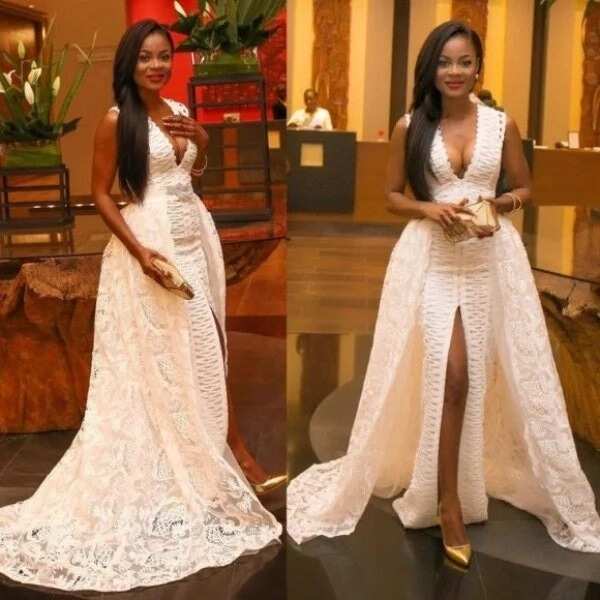 2. This dress of silver color will smash everyone on the spot!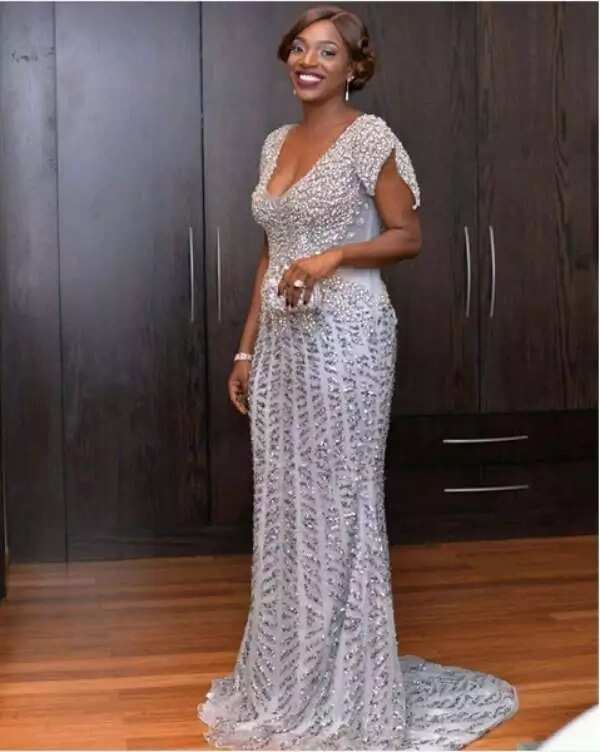 3. Do you like pink? This second reception dress will make you the queen! Show your back and look like a mermaid!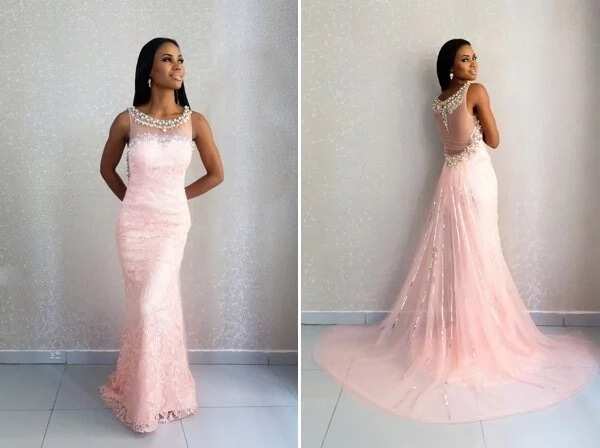 4. This blue dress with silver ornaments will make you an irresistible bride.
5. Just look at this fabulous dress! This beaded crop top with a full skirt will say a lot about your sophistication.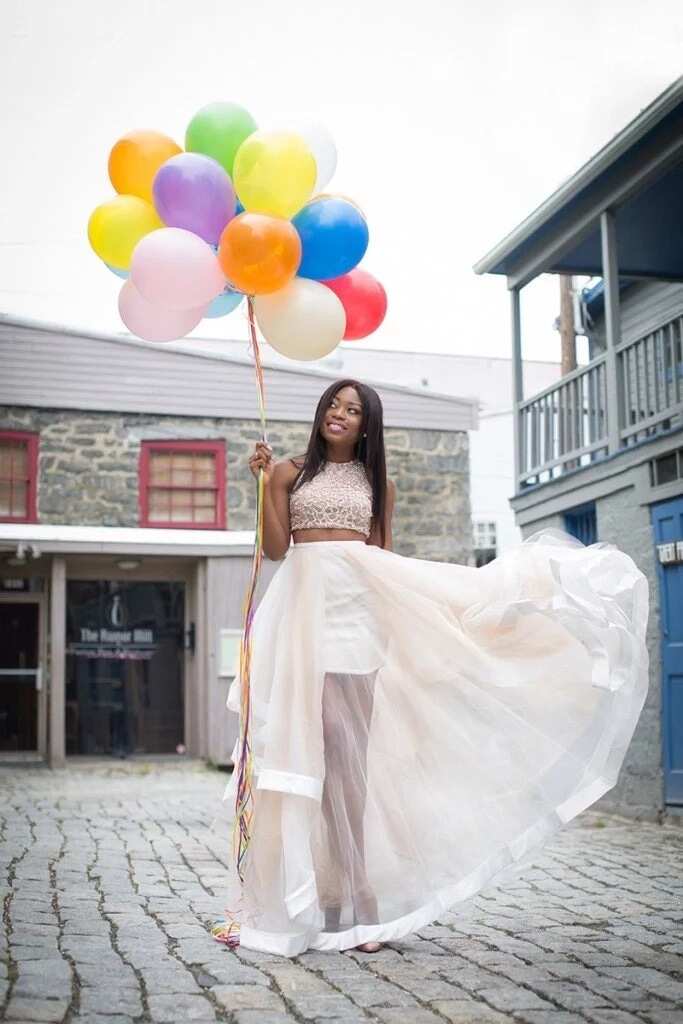 6. So cute and stunning at the same time! Your brown dress with silver ornament!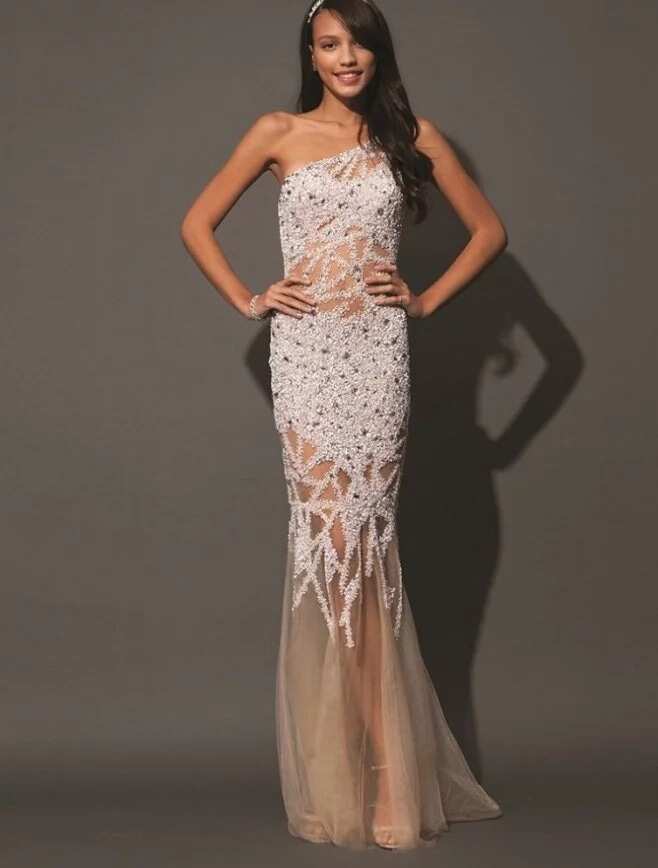 7. And now look at the dress with an amazing top and white skirt! Don't be afraid to show your beautiful legs!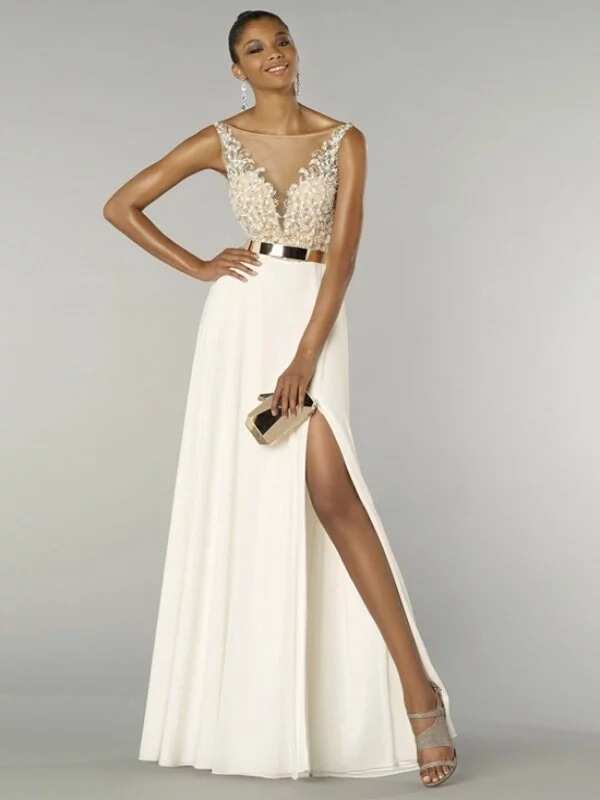 8. A fabulous strapless dress. You will feel like a princess with these prints on your dazzling attire.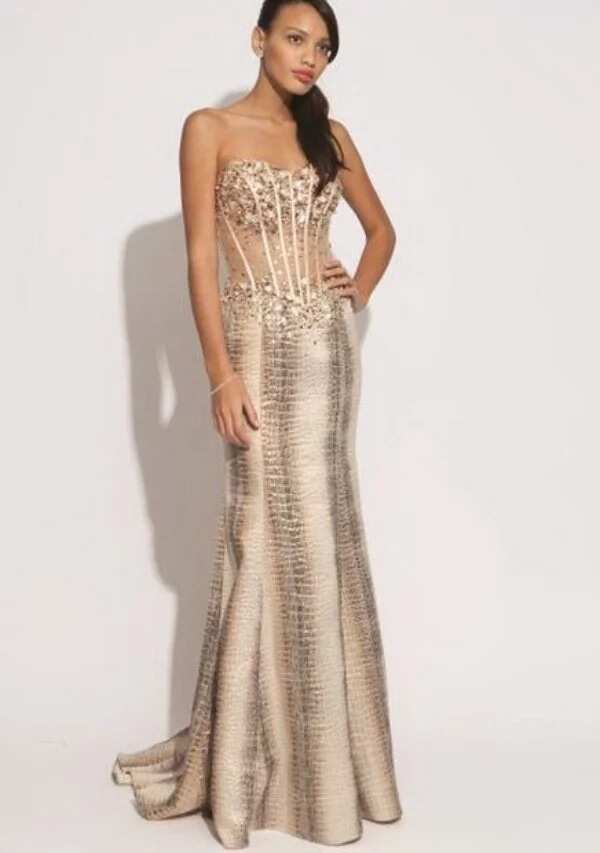 9. One more amazing gown! A long red dress with a lush skirt. In such a gown every woman will feel like a princess.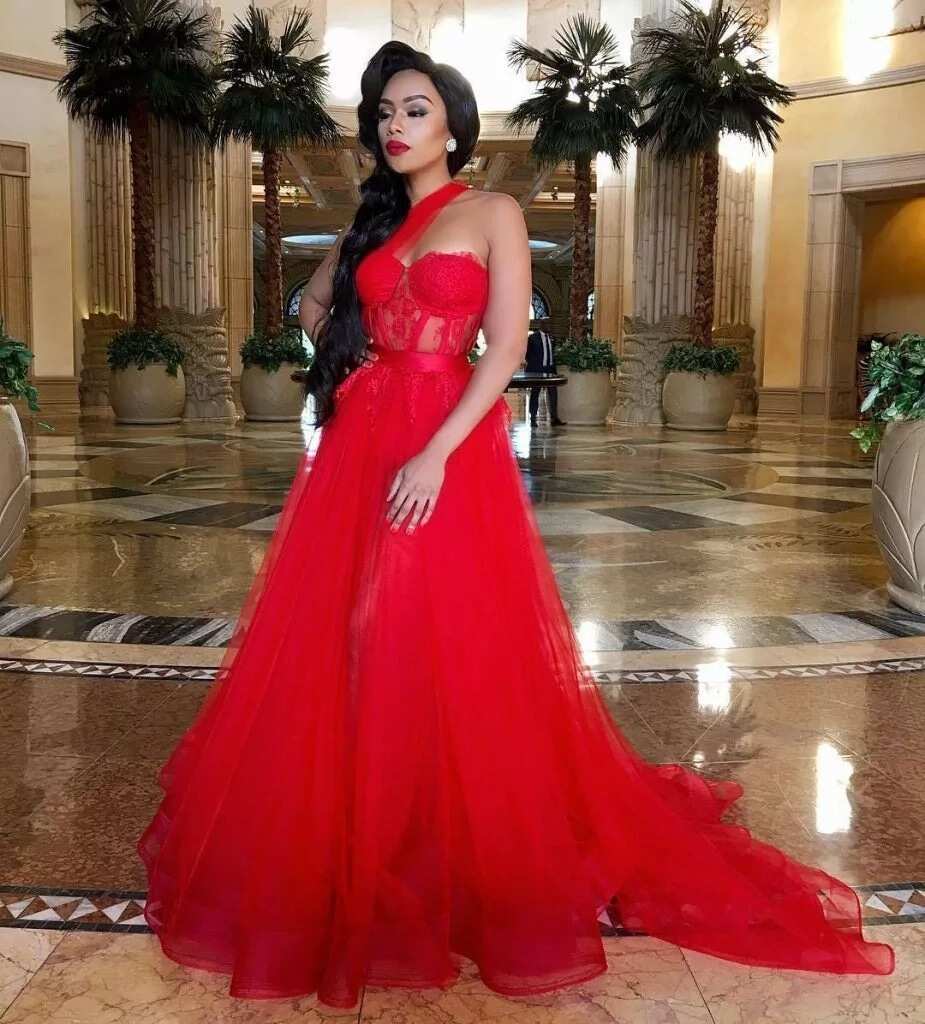 10. And one more beauty for your event! Look at the thin slinky dress in beige colour and silver ornaments. Isn't this woman lovely?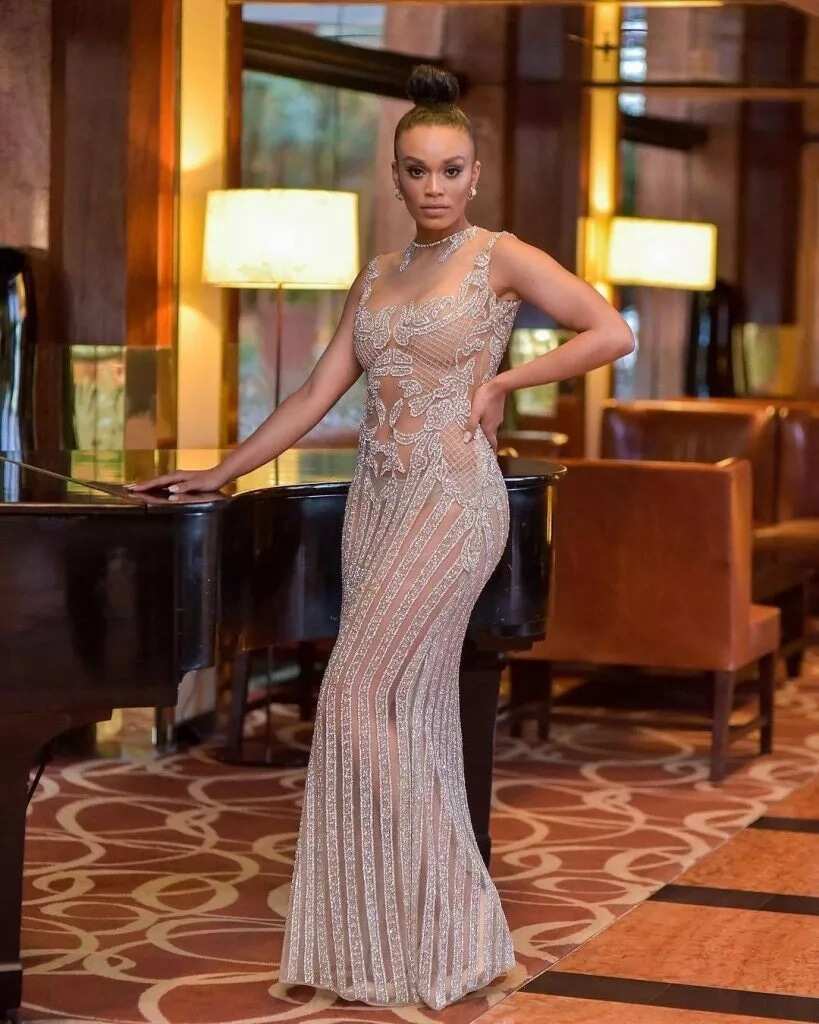 We are sure that everyone knows what a wedding dress is. But it does not have to be just a white dress. A wedding dress is an elegant outfit for a bride that is usually worn at a wedding ceremony. The classic wedding dress is traditionally white, but the colour scheme of the outfit is practically unlimited. It is not only the palette of shades but also the styles used to make the dress.
We think it will be difficult for you to make a choice with such amazing dresses! The good thing is that you don't need to choose a second reception dress in a white color. You can wear any dress you want! Choose dressed from the lightest to the darkest shade with beautiful ornaments.
READ ALSO: Ankara trouser and top styles for men
Source: Legit.ng