What hobbies do you have? Are you interested in beekeeping? For some people, it can be a pastime. But there are a lot of Nigerians who make money on this. So read more about bee farming. Maybe you will find some facts which you haven't heard before!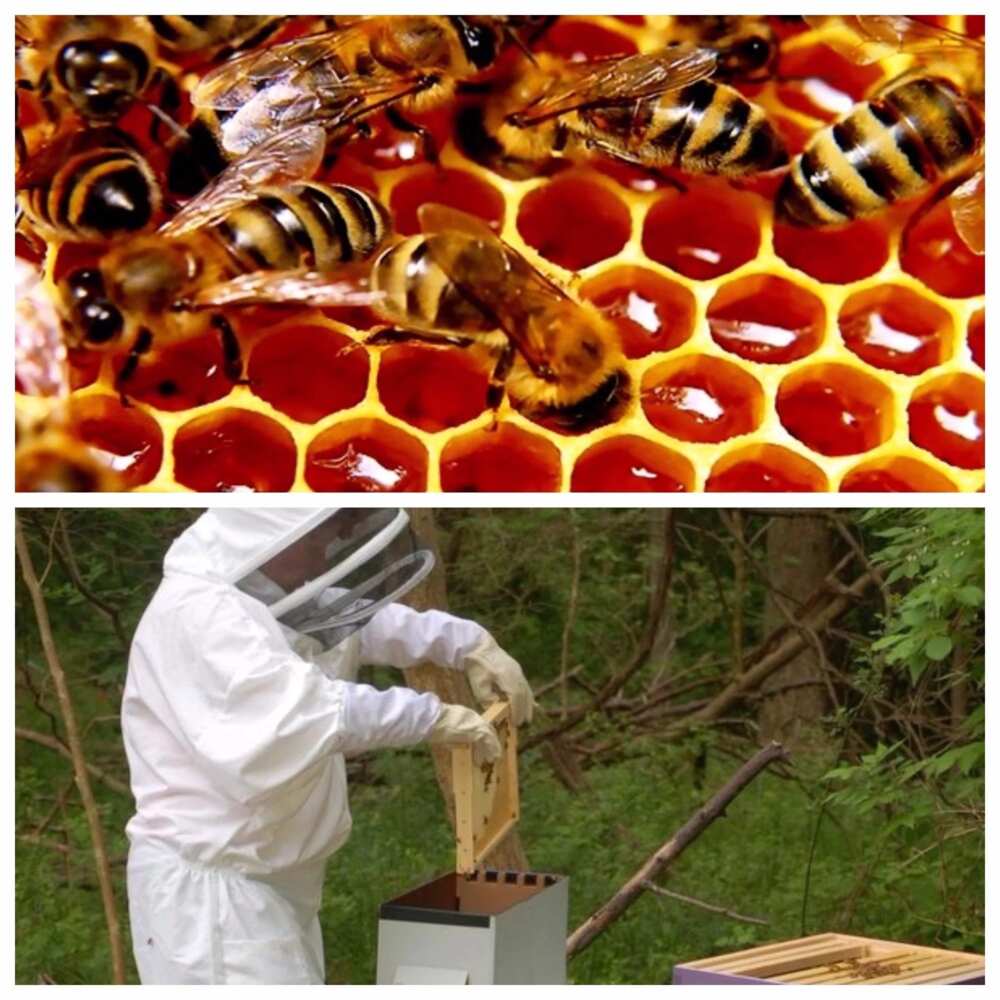 Business plan of beekeeping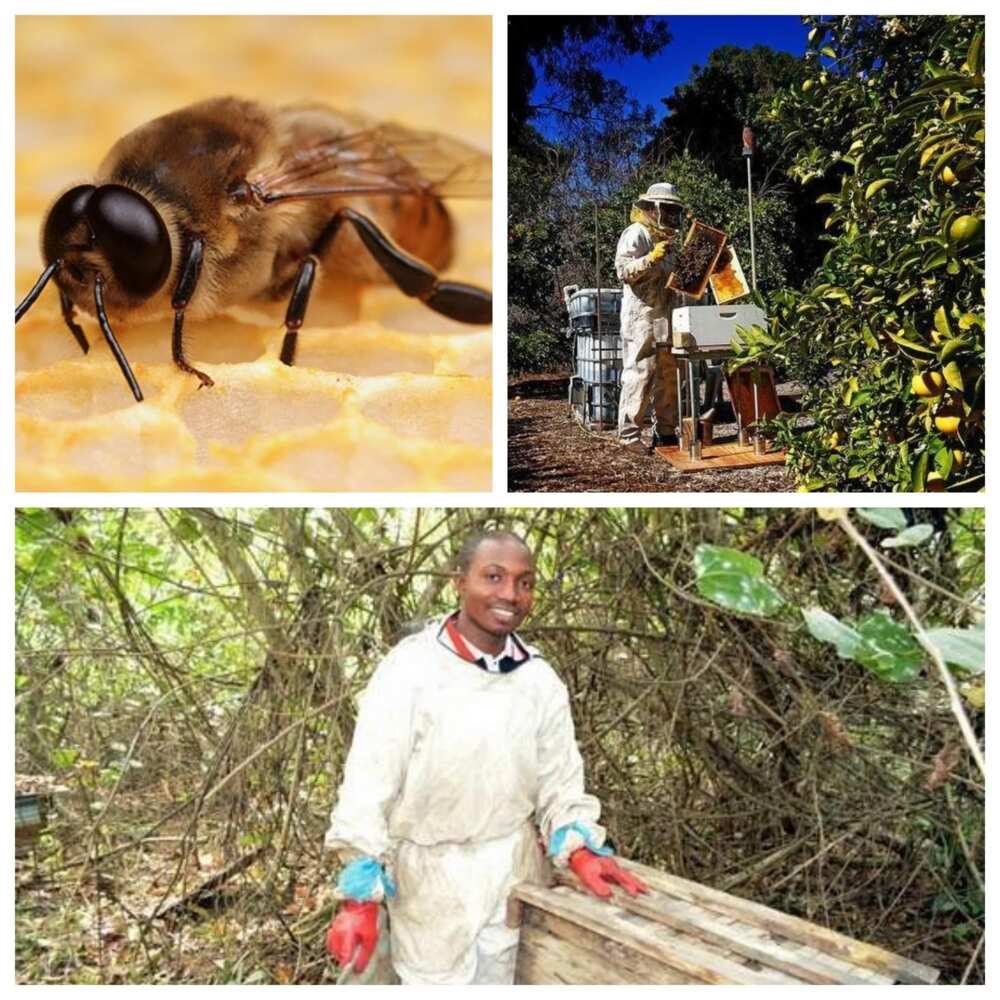 If you decided to start a beekeeping business you must know the meaning of the word bee farming. It is not as simple as you think.
This is crazy:
Do you know that you don't need to buy land to breed bees? You can use a small garden or just a backyard. To begin with, you should know that you must understand the details of your bees' bevels. Beekeeping requires constant care, time, and management skills. But don't forget that bees are not your pets. They do not rely on people. Bees like to be in their hives.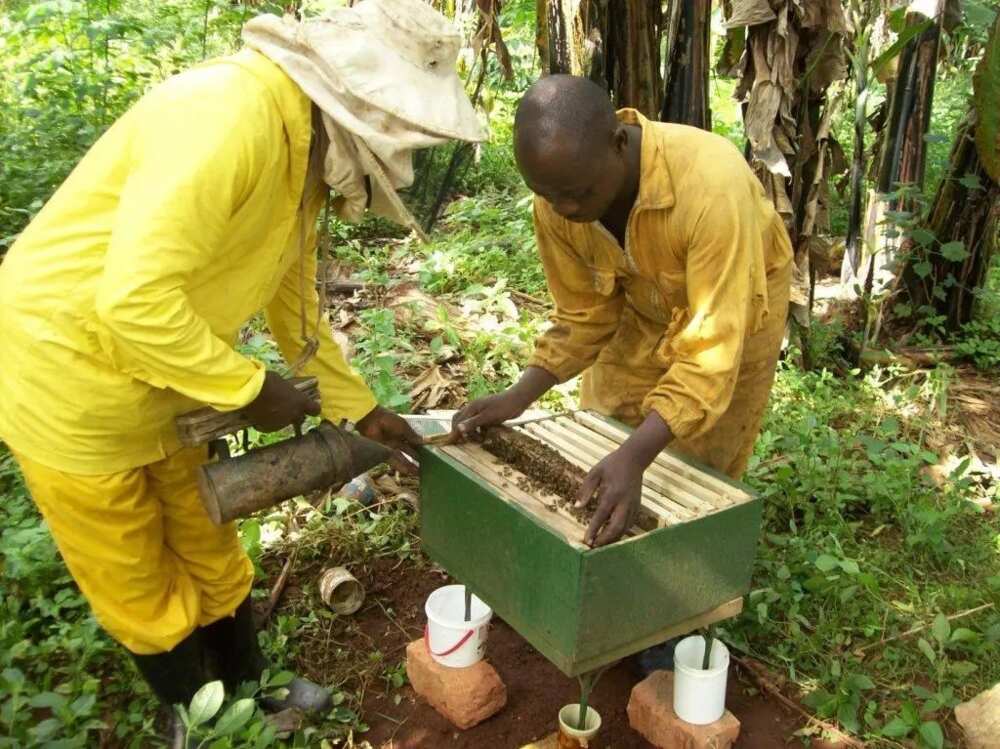 Your main task is to manage the hive in such a way that it maximizes honey production. Beekeepers regularly check the hive to make sure that everything works well. They need to know that the queen constantly lays eggs and that worker bees happily sings songs, collecting both nectar and pollen.
What equipment do you need for this business? Minimal! For certain purposes, you need a tool for the hive. It can be for opening and inspect the hive. Also, you need a smoke box and protective clothes. This equipment will not be expensive.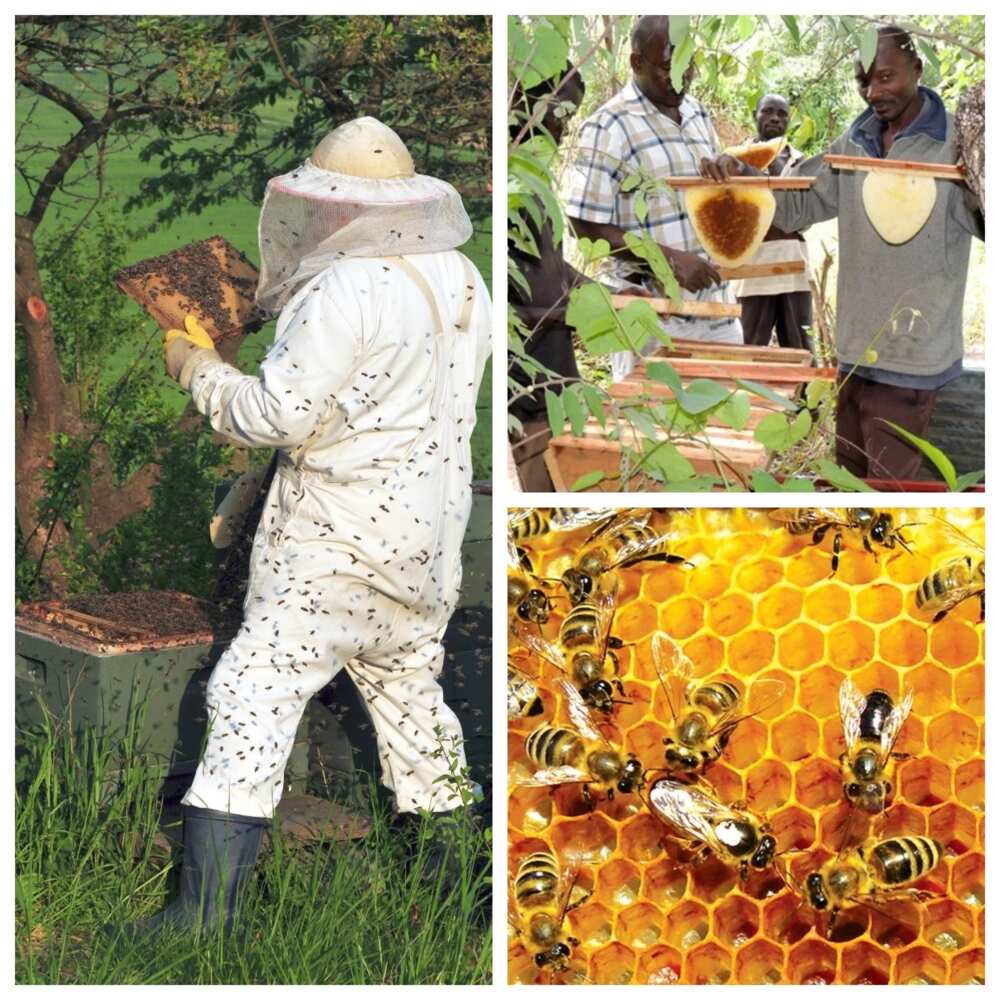 Don't forget to check the local state laws on recommendations on how you can set up your business operations in this area. It would also be wise to team up with the local beekeeper's association. You can take advantage of the various services and other benefits that will help you create your business. Everything depends on you!
We can come to the conclusion that Nigeria is trying to cope with the problems of agriculture. Bee keeping is very popular in this country. We hope that this industry will push the country's economy to a new level in the coming years.
Bee farming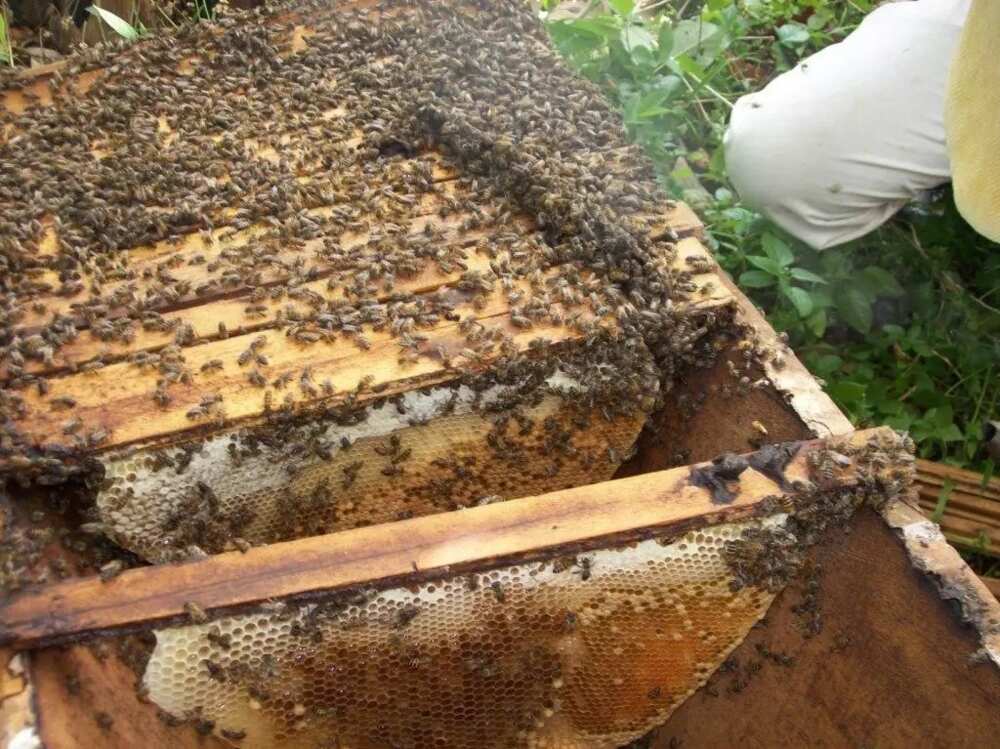 Apiculture is a branch of agriculture that cultivates honey bees to produce honey, beeswax, and other products. It also provides pollination of crops to increase their yield.
There are several stages in the process of beekeeping:
1. Wild beekeeping - hunting for honey and wax. Nests of bees were searched in hollows of trees.
2. Bead Beekeeping.
3. Apiary beekeeping - breeding of bees in specially equipped places (apiaries) in artificial hives.
4. Colored beekeeping - bees kept in indiscriminate hives mawax.
5. Framework beekeeping - breeding of bee colonies in demountable hives with removable frames.
The first European theorist of scientific beekeeping was the Lutheran pastor Gadam Bohuhval Sherah. He published the first scientific journal on beekeeping in Europe "Abhandlungen und Erfahrungen der Oeconomischen Bienengesellschaft in Oberlausitz".
Bee keeping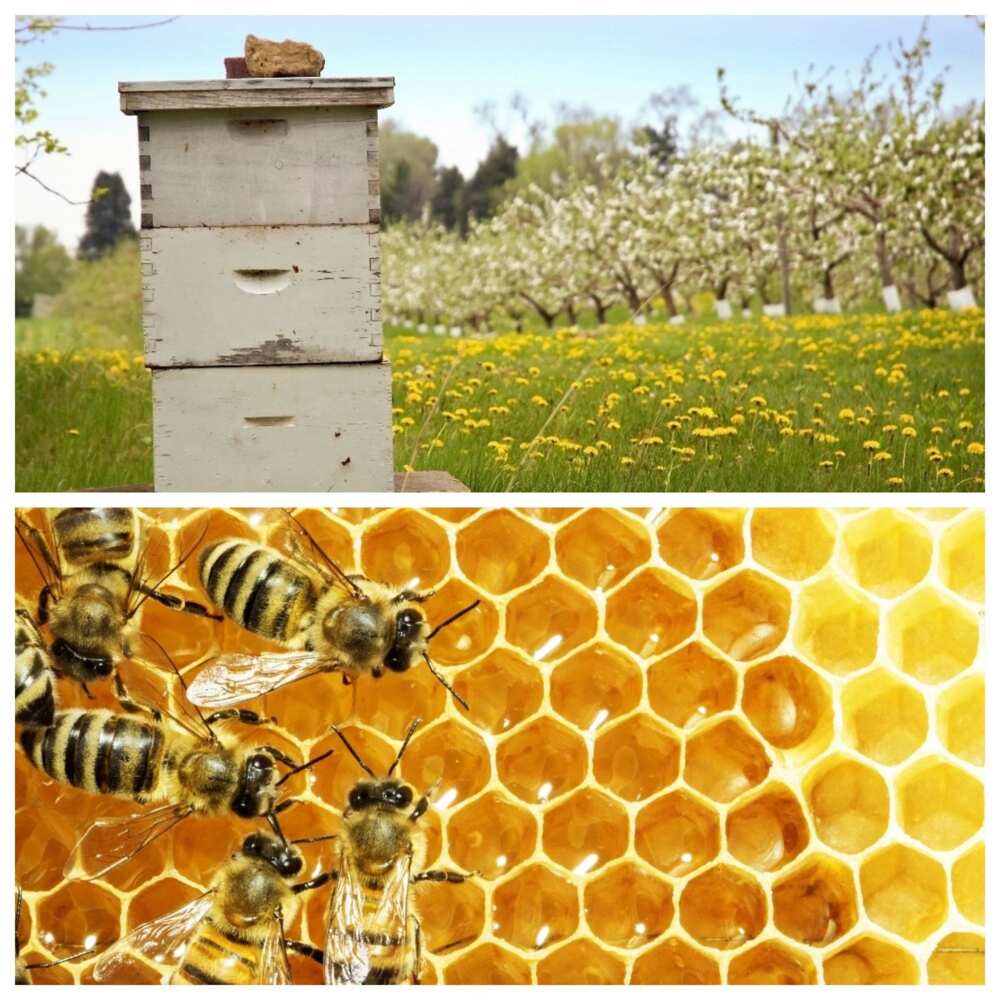 Photos of people collecting honey from bees have been in existence from more than 10,000 years. About 9.000 years ago honey bee keeping began in pottery vessels in West Africa.
There are also different methods of beekeeping which you probably want to know. Among them are swarms, those which based on artificial swarming, free swarming, in the production of sectional honey. The methods of Volokhovich, Tsebro, Ozerov, Blinov, and Chaikin are best known to people.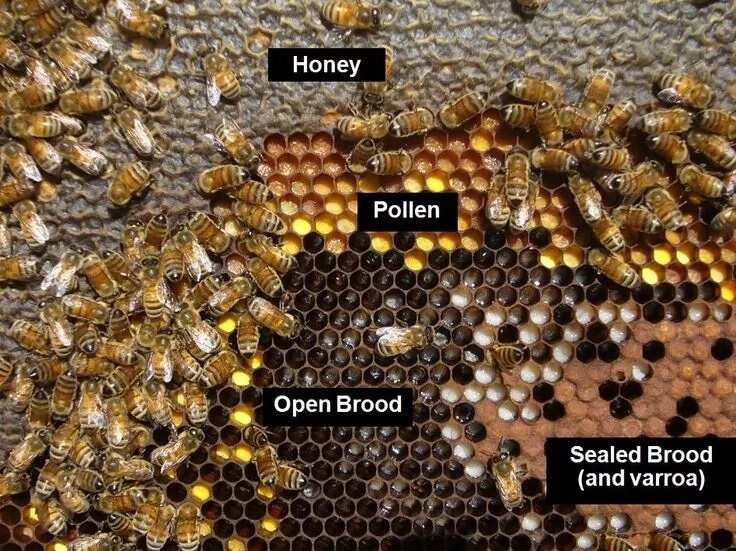 Beekeeping is practiced on all continents, except Antarctica. According to FAO, UNESCO, and others, in 1972 there were about 40 million bee colonies in the world. Industrial specialized beekeeping with highly mechanized apiaries is developed in the USA, Canada, Australia. The international organization of beekeepers is promoted by the international organization of beekeepers "Apimondia". It conducts symposiums, congresses and exhibitions.
Bee farming in Nigeria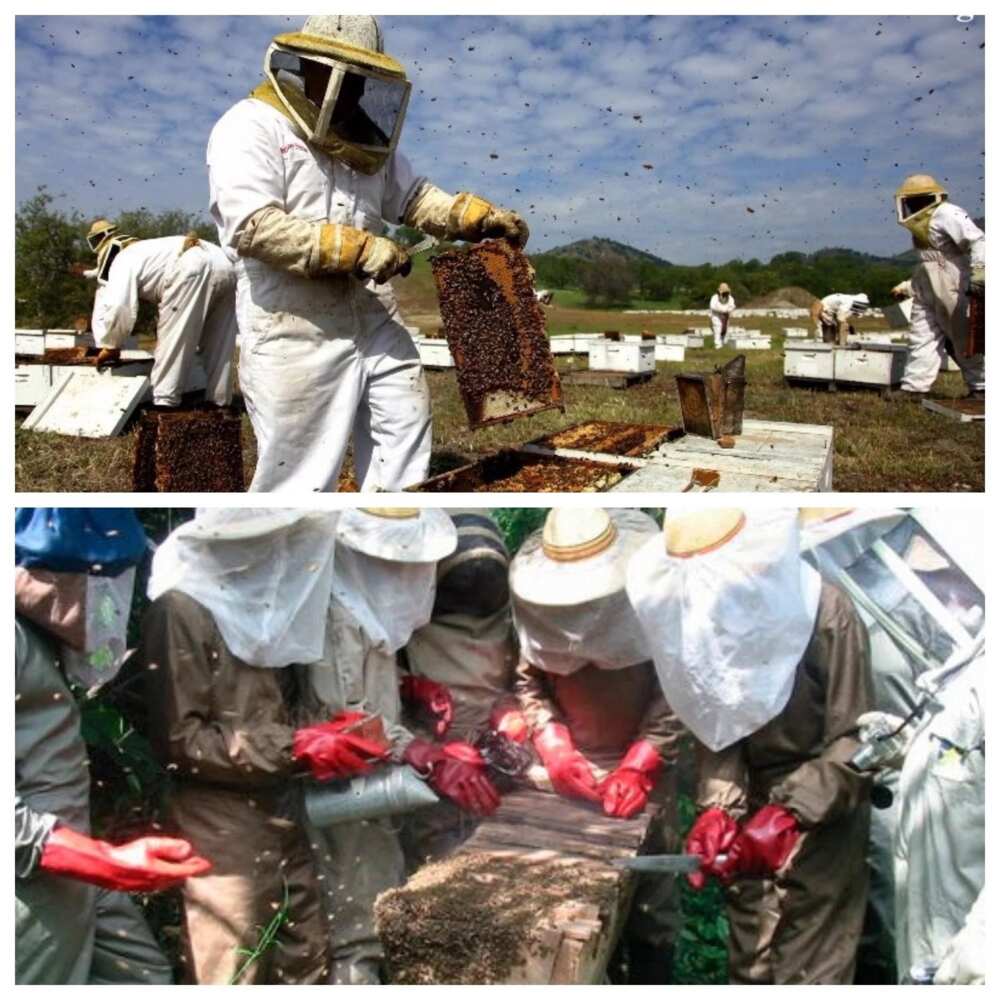 The Federal Republic of Nigeria is the largest African country by population (190 million people). Also, it is the leading economy in Africa. At the same time, Nigeria occupies only the 14th place among the countries of the continent.
The oil sector remains the main industry of the Nigerian economy. But the drop in world oil prices, the export of which brings 95% of the country's foreign exchange earnings, forces the Nigerian authorities to finally diversify the economy, which means solving the problems of agriculture. In the list of industries that are in dire need of state support, beekeeping has also been mentioned.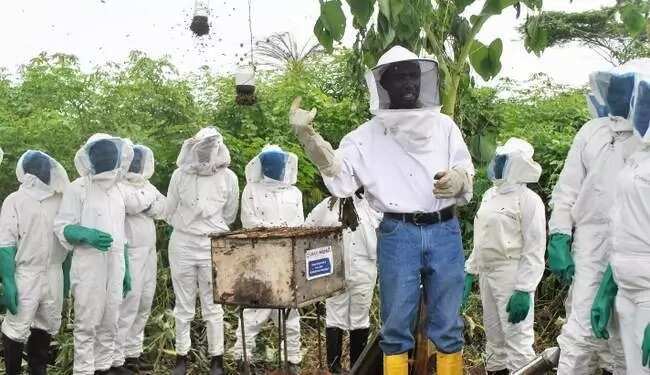 READ ALSO: The impact of effective management of resources in solving unemployment problem in Rivers state
In February 2016, the Minister of Agriculture A. Adesina stated the government's determination to stimulate the development of beekeeping. The minister stressed that these measures will increase the yield of many crops. It will provide employment for part of the rural population and reduce the outflow of rural youth to cities in search of work. According to the Minister of Agriculture, the rich natural resources of Nigeria allow it to "substantially increase the production of honey, the demand for which grows from year to year".
The propaganda materials on beekeeping report that investment in this industry pays off more quickly in Nigeria than in other branches of agriculture. Creating a profitable beekeeping farm requires 60% less capital than creating a similar fish farm or pig complex, and 40% less than creating a cassava farm.
The all-African beekeeping exhibition "Api Expo Africa 2016", which was held in Rwanda in September 2016, reported the following data on the beekeeping of Nigeria:
1. The share of the beekeeping sector in the total volume of agricultural production is about 1%.
2. Nigeria produces 38 thousand tons of honey a year but does not yet meet the needs of its population in honey through domestic production. It is assumed that in five years the country will be able to refuse the import of honey. In fact, it will begin to export its surplus.
3. The number of beekeepers is estimated at 40 thousand people. Data on the number of bee colonies is very vague: 1-2 million.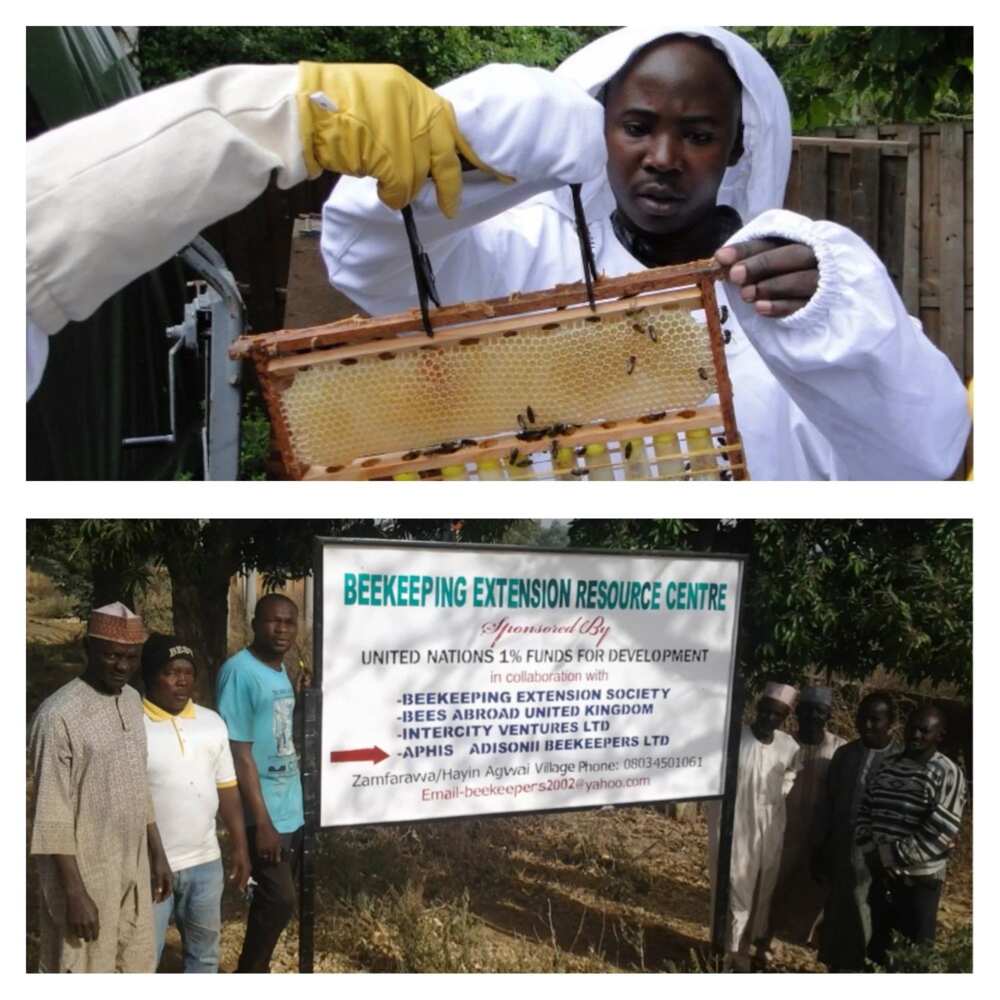 4. 90% of bee colonies are found in "traditional" hives. Among the frame hives, the hives of Langstroth and the "Upper-Plane Kenyan" predominate.
5. Problems of beekeeping are dealt with by the Interministerial Committee on honey, bee health, and pollination. It coordinates its activities with the Ministry of Agriculture. Thanks to this cooperation, a "roadmap" for the development of beekeeping was developed for the coming years.
6. Specialists from USAID, DANIDA, UKAID, OXFAM and other foreign organizations take part in the development of Nigerian beekeeping. A significant part of their activity is aimed at training beekeepers and improving their skills.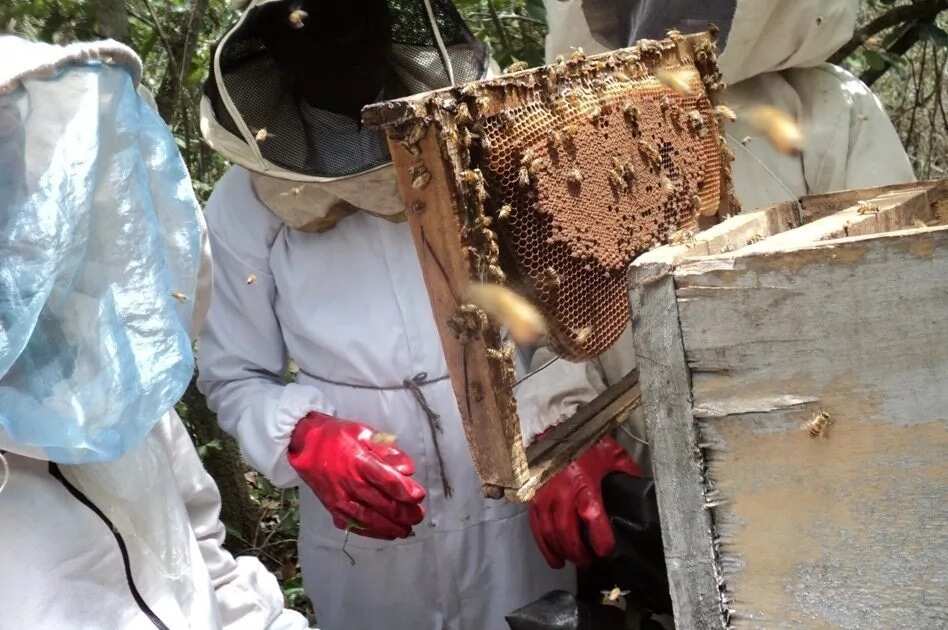 In the few scientific studies on Nigerian beekeeping, it is reported that most local beekeepers are members of the Association of Beekeepers of Nigeria. Men make up 90%, and women - 10% of the total number of beekeepers. The average age of beekeepers exceeds 40 years. It is also believed that more than 90% of beekeepers belong to the category of amateurs and semi-professionals, and the number of commercial beekeepers does not exceed 7%.
Representatives of countries participating in the "Api Expo Africa 2016" decided to hold the next all-African beekeeping exhibition in 2018 in Nigeria.
We can come to the conclusion that Nigeria is trying to cope with the problems of agriculture. Bee keeping is very popular in this country. We hope that this industry will push the country's economy to a new level in the coming years.
READD ALSO: How to make avocado oil at home?