A lot can be said about the Nigerian culture depending on one's tribe. There is a myriad of tribes in Nigeria, the most popular of which are the Hausa, Igbo and Yoruba. Usually, when people are asked to introduce themselves, their tribe is the first thing they reveal. It is believed that the tribe can say a lot about a person. Hausa cap is a traditional item that represents the history of the tribe. In this article, we will tell you how to wear it properly, so read on.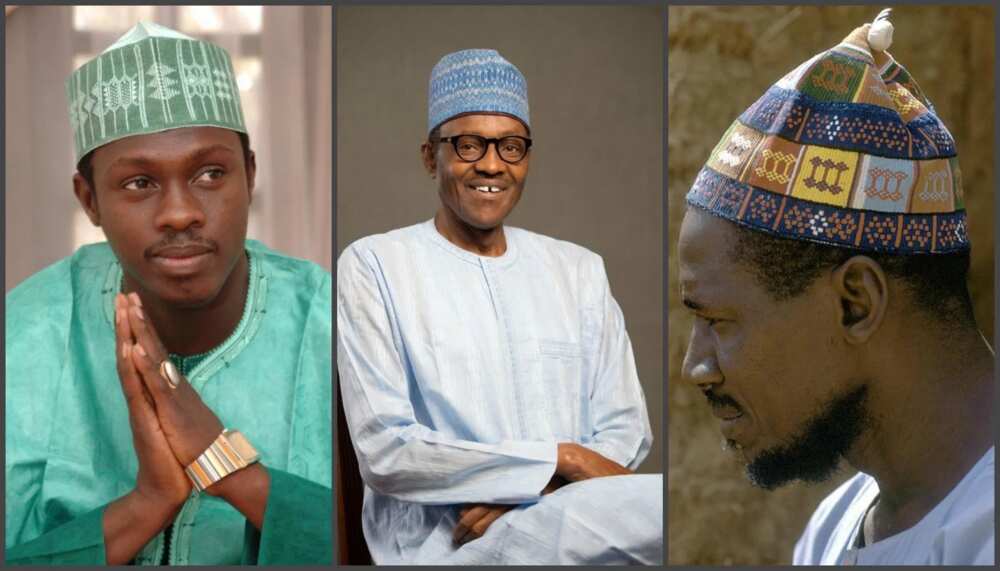 Hausa traditional attire
FIn the Hausa-Fulani tradition, men wear robes called "Babban Riga". The Babban Riga is similar to Yoruba's Agbada in terms of appearance or design and the kind of materials used. The length of the Babban Riga is usually measured to reach the floor, with long, wide sleeves that are normally folded to reveal the hands more. This type of garment is popularly worn by Nigerian men to both formal and even informal celebrations. Take a look at the photo below: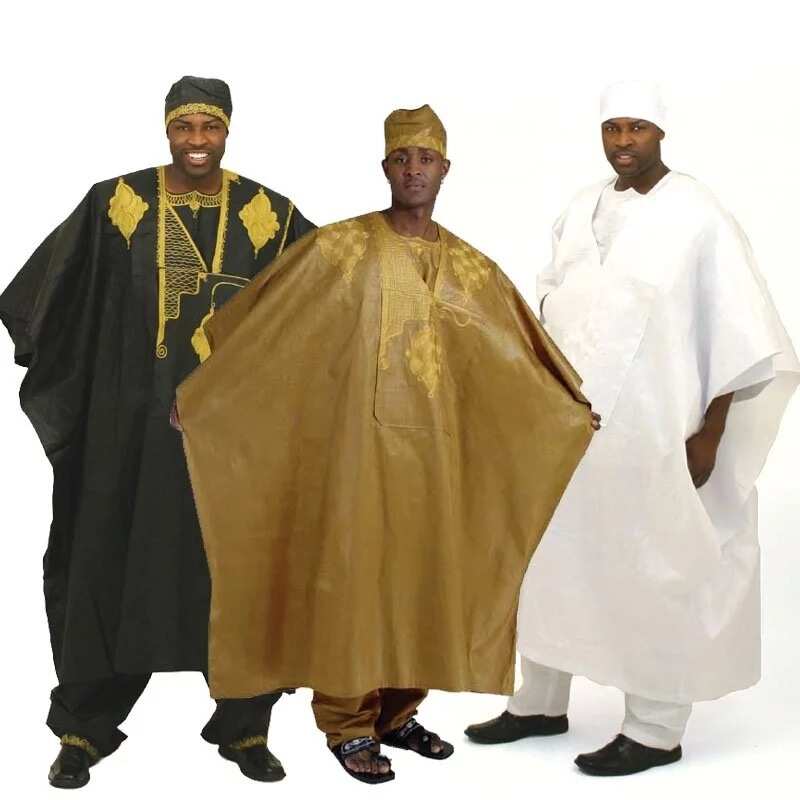 Notice how the garment is not worn by itself in the photo above. Such a luxurious Hausa traditional wear is made complete with a Hausa traditional cap or headpiece. The Hausa cap can be considered 'the icing on the cake' or if you like, 'the cherry on top'! This cap is beyond beautiful, it sports full colorful embroidered designs around the entire diameter. The given traditional name for this kind of cap is "Fula".
An important fact you should know about the Hausa people is that they have a very moderate dress code mostly due to their religious beliefs. You should also know that the Hausa's headpieces are not just limited to the popular Fula, there is also what is called the Alasho or Tagelmust. This Alasho is a turban that has a Tuareg style whose additional function is to conceal the face. In this article, you can see some trending Fula's in 2017 for inspiration.
Wearing Hausa traditional cap
Take a look at how these men sport their trendy Fulas below. We will start with the President of Nigeria, who by the way can rarely be seen without his Fula. President Muhammadu Buhari always sports his traditional cap and has been seen at numerous events wearing it with a Babban Riga.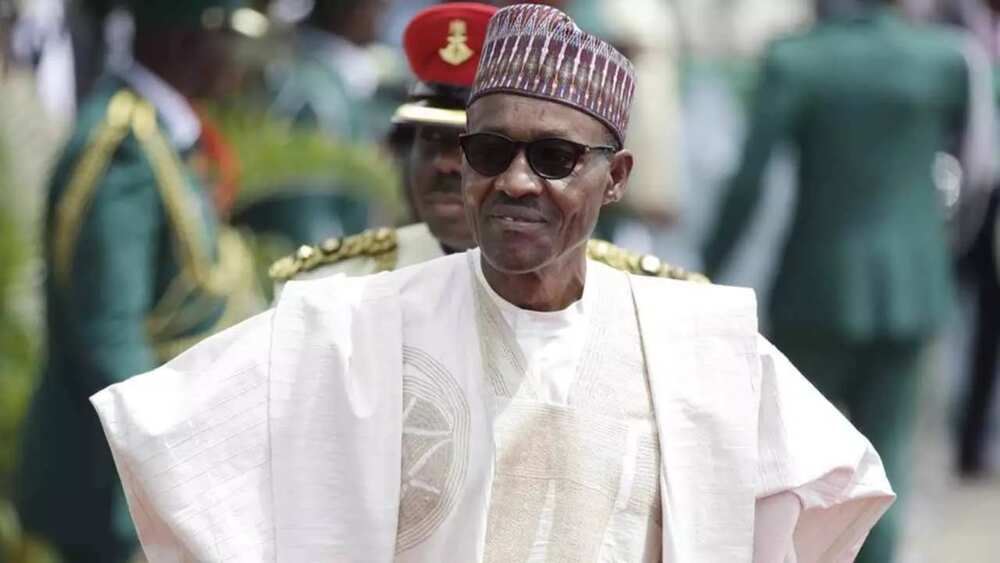 Traditional Hausa cap is a must-have for traditional weddings, and green seems to be the trending colour of 2017 for both men and women. Here, this young man sports his Hausa traditional wear, Fula and Babban Riga besides his beautifully-dressed wife.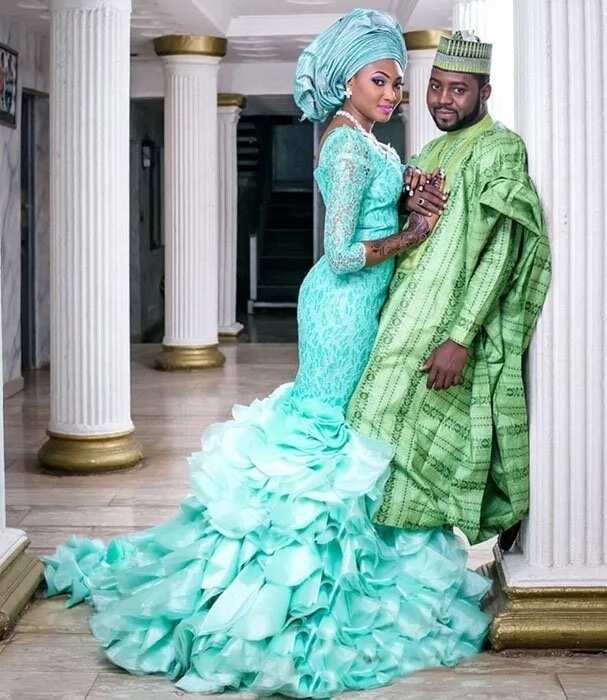 READ ALSO: Fulani attire: Traditional clothing of the tribe.
Hausa men always keep it fashionable. This handsome man puts on his best traditional wear in all white with golden-green embroidery and a matching Fula to top it off.
Young Buhari sure takes after his daddy, not only in looks but in style. Here, he and some of his friends are seated at an event wearing the traditional Fula.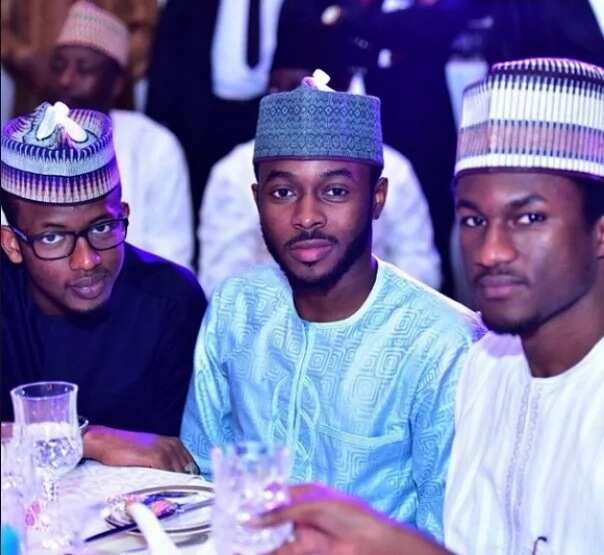 Let us stop for a moment and admire the detail on this Fula! This is one of the many reasons to love Fulas, besides the variety of colors, they have unique embroidered designs.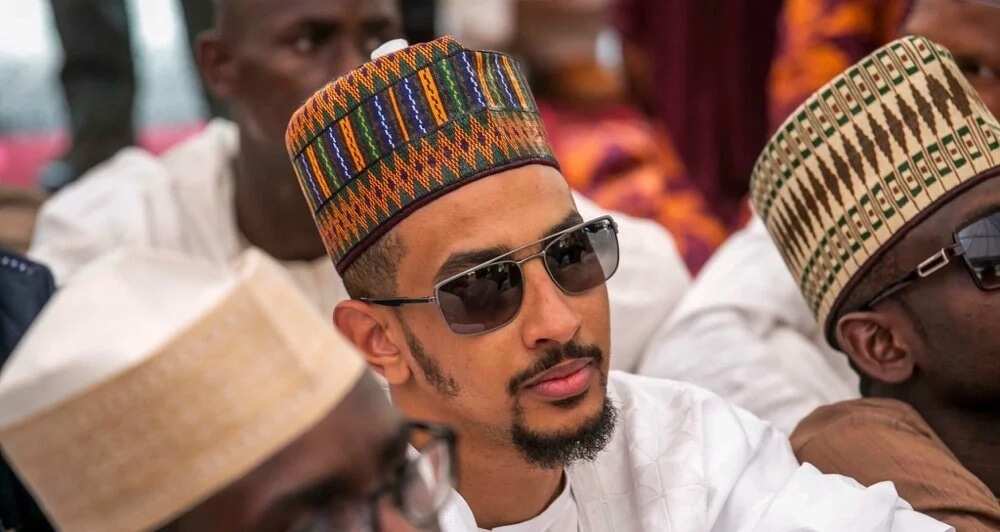 Even though the Babban Riga is popularly paired with the Fula, it is not a must that they are worn together. If one desires, he can wear the Babban Riga without the Fula or pair your Fula with some other traditional attire. Lately, men are becoming more fashion forward and creative in their style of dressing, pairing their Fula with Ankara and other traditional attires. Take a look at some more examples:
This man chose to not wear the Babban Riga on this day. However, that did not stop him from pairing his traditional attire with a multicolored Fula.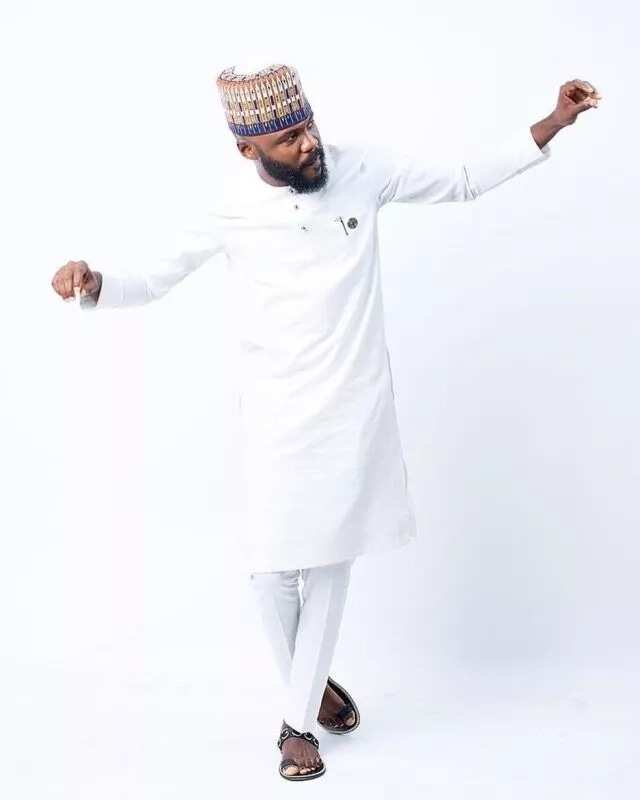 A relaxing day beside the pool. The Fula definitely has no limit, you can wear it anywhere. This man was clearly enjoying himself in full burgundy with his matching Fula.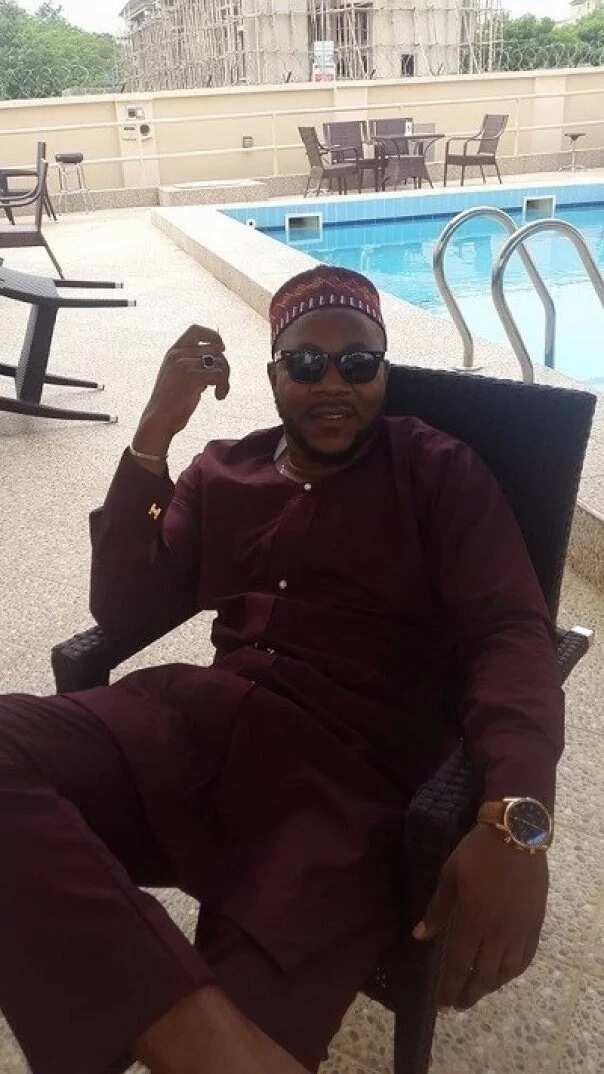 Now that this article has come to an end, we hope you were inspired and given a clearer understanding of the Hausa-Fulani tradition and how they wear their traditional cap. If you would like to see more articles like this, share and leave us a comment below. Also, if you would like to be featured or share with us how you wear your Fula, leave us a photo and comment below, thank you!
READ ALSO: Fashion in Nigerian traditional styles: Latest tendencies 2017.
Source: Legit.ng