Best foundation for oily skin in Nigeria: DIY
Most of the foundations you can find in stores, both in the powder and in liquid forms, are not fit for people with oily skin. They just make you look more greasy. Those that actually work well on oily skin are super expensive. What should you do? Make your own, of course! Today, we will tell you how to make your own foundation for oily skin in Nigeria. Stick around until the end for some makeup tips.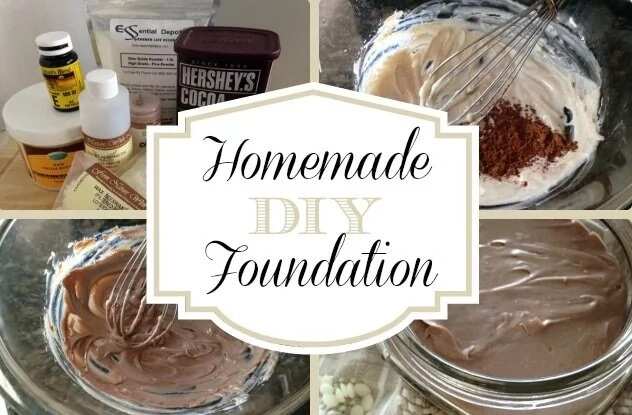 DIY: Best powder for oily skin in Nigeria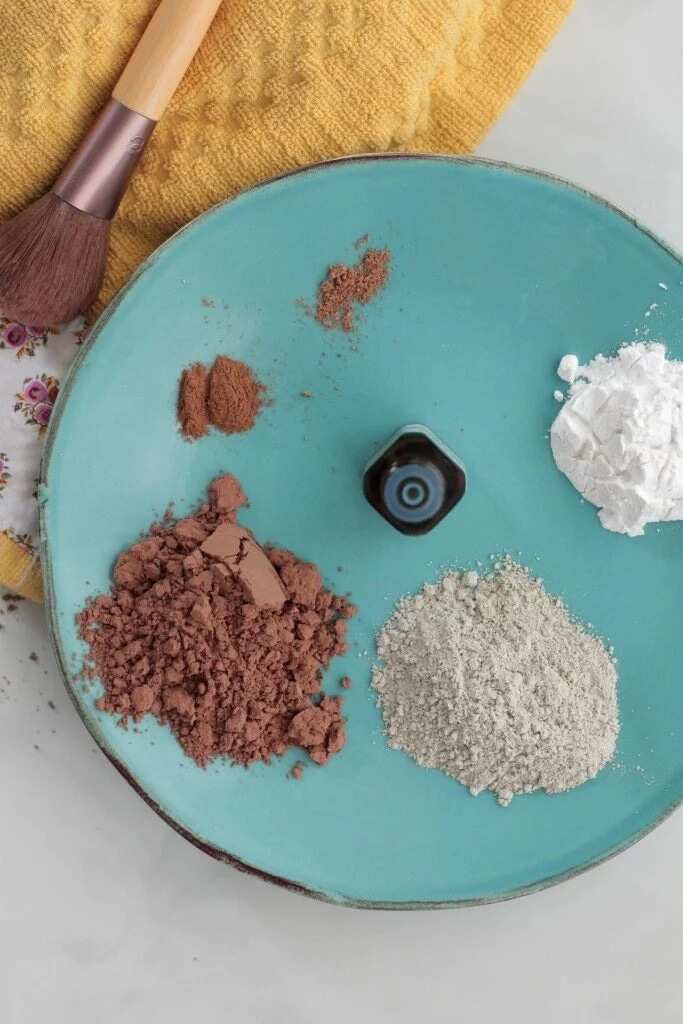 Oily skin is not the worst thing that could happen to you. Many people have learned how to deal with it and look great in the process. Which is why we want to share our recipe for the best foundation for oily skin. We are certain that it will make you love your skin so much more.
For this recipe, you will need:
☆ 1/4 cup of corn starch or arrowroot powder;
☆ 2 tbsp. of oats (finely ground)
☆ 1/2 tsp. of spice (depending on your skin tone, experiment with cocoa powder, instant coffee, cinnamon and nutmeg)
☆ 10 drops of a carrier oil of your choice (we recommend using sweet almond oil or grapeseed oil)
☆ a drop of your favourite essential oil.
Instructions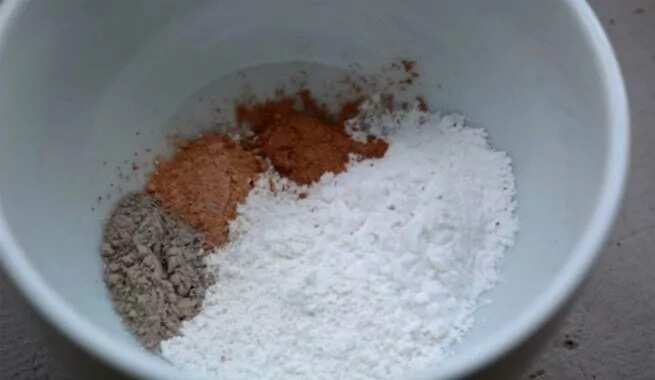 Step 1. Whisk your corn starch/arrowroot powder and your oats until well combined. Little by little, start adding your spices. Add the spices until you get the shade you need. Sift the powder to remove large chunks of oats and other elements.
Step 2. Slowly, start adding your carrier oil, drop by drop. Mix it all together until the mixture is even. Add a little bit of your essential oil. Do not add too much at once, as the powder will stop being a powder.
Step 3. Transfer the powder to your powder jar. You can use the leftover jar from your favourite store-bought powder or you can buy a new one. Now you can use it like any other foundation powder you have used before. However, this one will most likely stay with you throughout the whole day.
Best foundation for oily skin in Nigeria (liquid)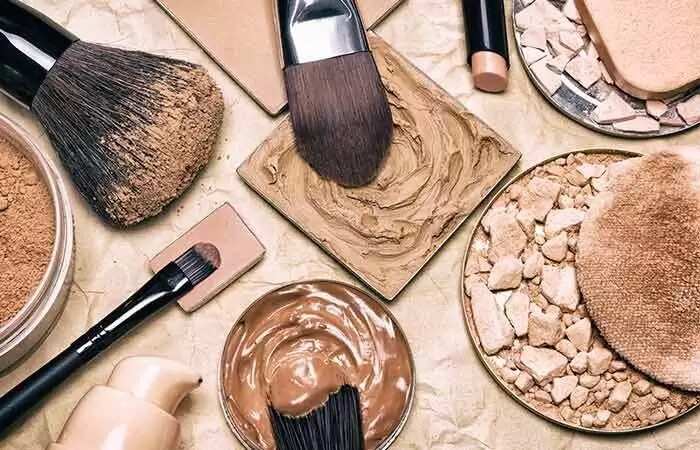 READ ALSO: How to make pink lips cream at home?
If you prefer liquid foundations to powder, we have a recipe for you as well. However, to make it, you still need to go through our previous recipe. You will be using the powder you have made in this recipe. Thus, for your homemade liquid foundation for oily skin, you will need:
☆ the powder you made before;
☆ your favourite essential oil or lotion.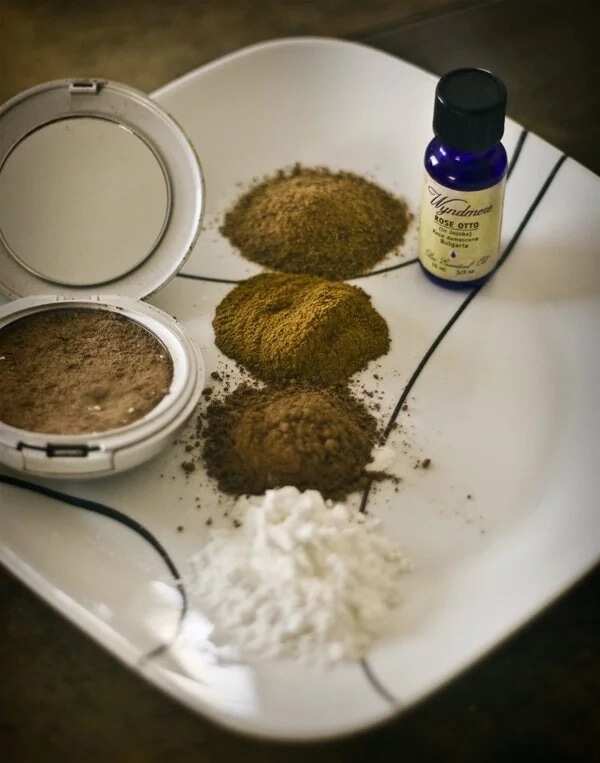 It is very easy to make, as all you have to do is mix the powder with the desired amount of oil/lotion. The more you add, the runnier it will be. If you add just a few drops, you will have a powder that you can press into a contact and use it like any store-bought compact. If you add more, you will have your liquid foundation.
Notes:
★ Remember that the colour of your oil will affect the colour of your foundation. Use lighter powder with darker essential oils. If you see that the foundation is already too dark, add some colourless lotion to dilute it, or mix in more arrowroot powder/corn starch.
★ If you have oily skin, it is recommended to use these essential oils: aloe vera, jojoba, eucalyptus, geranium, lavender, myrrh, ylang ylang. Pick the one you like best or mix them together.
Nigerian makeup tips for oily skin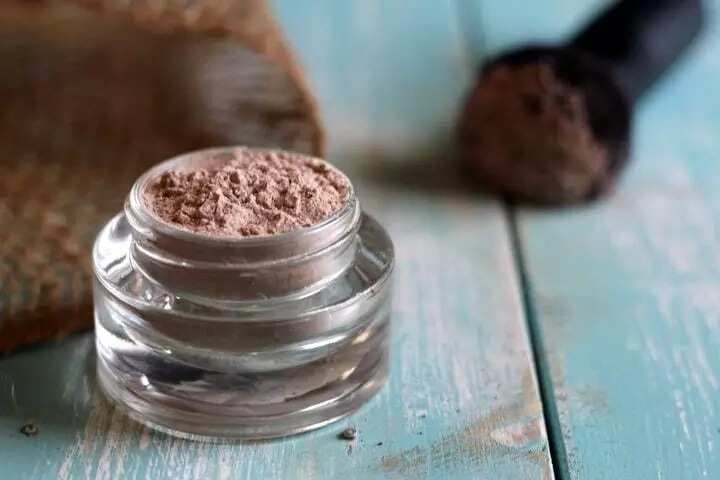 Whether you are new to makeup, or your experience is rather extensive, a few tips would not hurt. Here are seven important tips for every Nigerian makeup lover.
❶ Moisturise!
In order for you makeup to look flawless, your skin needs to be flawless as well. The best way to perfect skin is moisturising. If you think that because your skin is oily, you do not have to moisturise, you are wrong! Even people with oily skin need to protect it from drying out, especially in hot weather. You can find oil-free moisturisers and do not be afraid that you willskin oilier than it already is.
❷ Do not forget to use primer.
The key to good makeup is primer. As your skin is prone to oiliness, your makeup can literally slide off your face if it is too hot outside. However, if you use primer, your pores will shrink, and makeup will stay on much longer. Eyeshadow primer is also important, as it prevents the eyeshadow from smudging.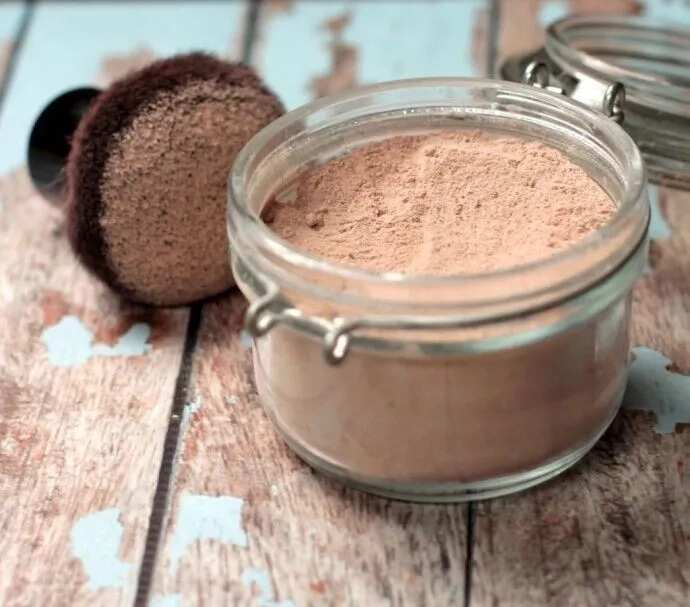 ❸ Setting powder/spray is your best friend.
Makeup will stay on so much longer if you use a setting powder or a setting spray. They are absolutely essential for people with oily skin. If you use them, you can even go for a run, and your makeup will stay on. So do not hesitate to splurge on a good setting powder/spray, if you want your makeup to stay on at all times.
❹ Do not expect incredible results from cheap makeup.
Of course, some drugstore makeup brands sometimes surprise you with how good they are. However, it is not always so. Most of the cheap stuff looks cheap when it is on your face, and it can make you break out terribly. Cheap makeup products are not usually meant for oily skin, and they do not stay on for very long. Nevertheless, listen to both your heart and your budget and do not spend your last money on that lipstick!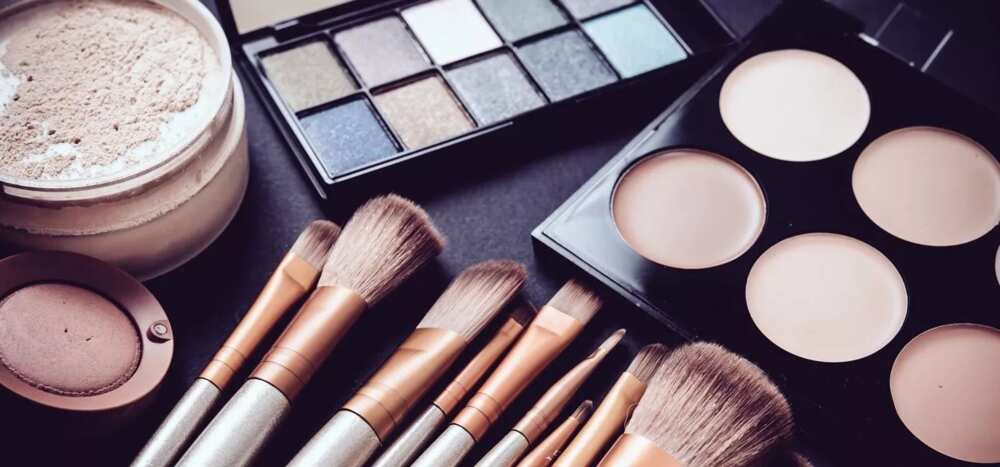 ❺ Use foundation that matches your skin tone.
If you enjoy ordering makeup online from overseas, be aware that they rarely have makeup that matches your skin tone (especially if it is extra dark). Try different brands and find the foundation and powder that are just the right match for you. However, it is still better to go to your nearest makeup store and switch to your heart's content. When choosing concealer, it is best to choose one that is slightly lighter than your skin tone.
❻ Experiment with contour and highlight.
The highlight/contour trend is not dead yet. Try out different techniques, see what works best for your facial features. Contouring is actually a great alternative to plastic surgery! However, you might face the same issue as with foundation - not that many contour/highlight pallets are fit for darken skin. So find your go-to product/brand and stick to it until it is discontinued. Then repeat the process.
❼ Clean your brushes.
Do not be lazy and messy, and always clean your brushes after you are done! The residue of old products will not only ruin your perfect look, but also cause you to break out. So take those extra five minutes to remove the excess product from your brushes.
We hope we have armed you well with our knowledge, recipes and tips. Now make your own foundation powder or liquid competition and slay everyone with your stunning looks.
READ ALSO: Ombre lips on dark skin: Secrets of perfect makeup
Source: Legit.ng