Top 10 Kinky braids hairstyles in Nigeria
African traditional hairstyles come into fashion every summer season. Some styles have been popular for years! We still cannot get enough of them even today! Kinky braids hairstyles in Nigeria are one of the finest examples of the never-ending African hairstyle fashion. Let`s take a look at the top 10 Kinky braids hairstyle in 2017.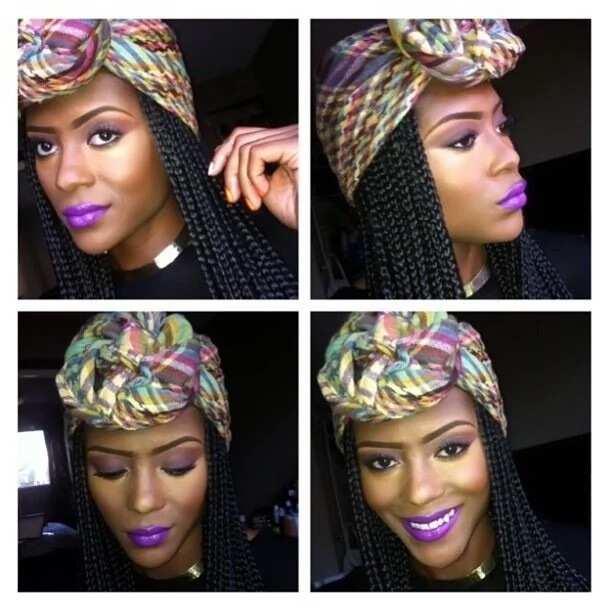 Top African Braids hairstyles 2017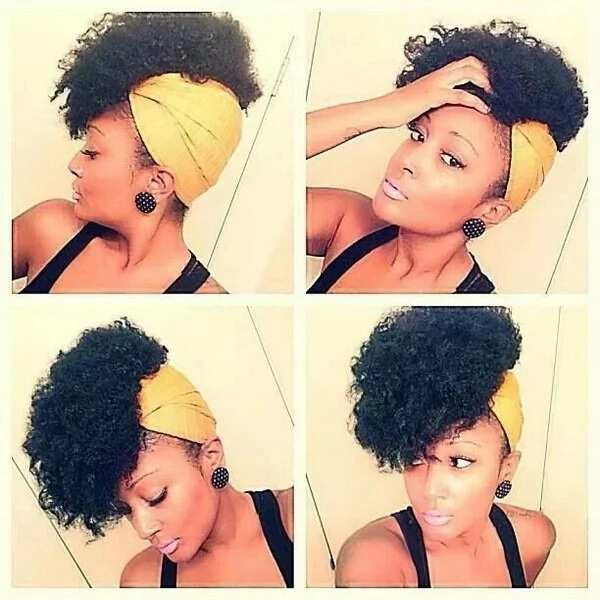 1. Kinky braids hairstyle and scarf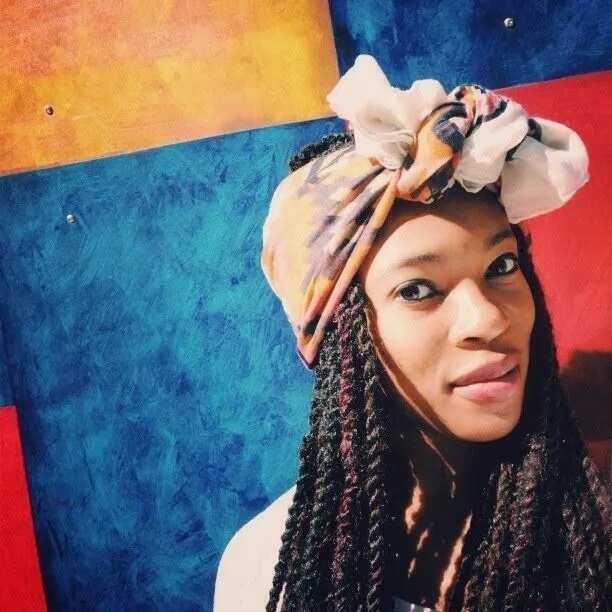 It`s important to have at least one scarf in your possession to change up your style a little bit. In a lot of kinky braids hairstyle pictures, you may notice these trendy head scarfs. The whole look of your braid hairstyle will be much cooler with a scarf! If you have different scarves, then you might have different looks every day. Just pick the one you like and rock it stylishly for the whole day!
2. African Braids with Highlights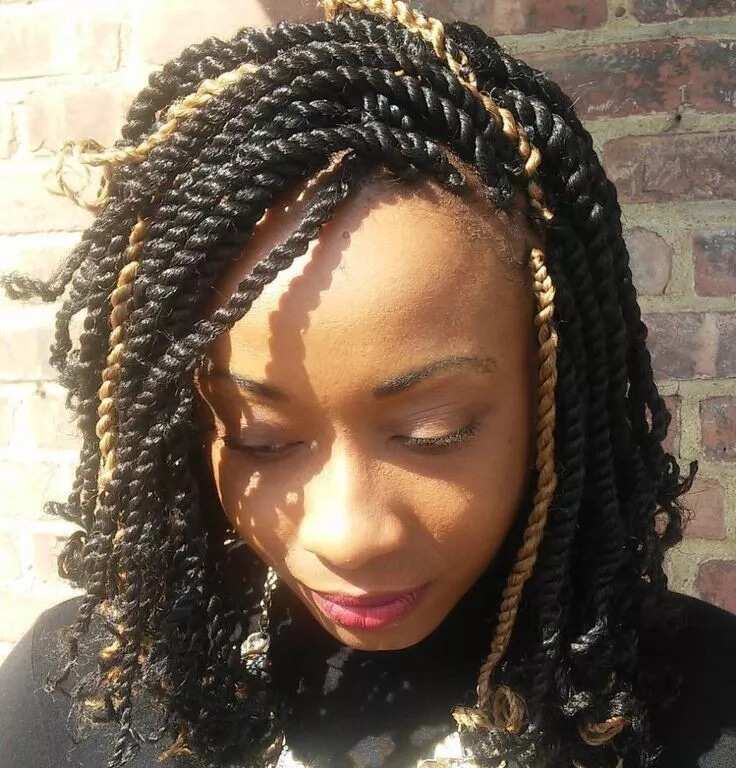 It`s one of the most lovable versions for kinky braids hairstyle in Nigeria! You can try to add soem colour to your attachment. It can be a perfect way to change your hairstyle without expensive dying procedures. Also, it`s less harmful for your natural hair. The range of colours for braids highlights is vast. You can choose pink, gray, silver, gold, green, blond, etc. Really, any colour works.
3. African Colourful Twist Braids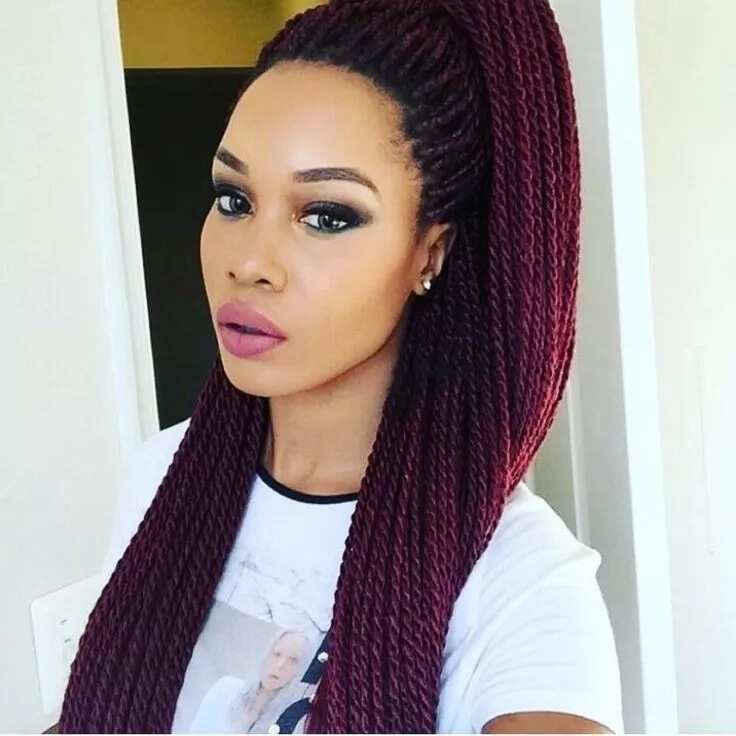 Brighten up your look with some fancy coloured extensions. You can also mix several colors to distinguish your personal hairstyle from others. When using bright colours, you don't need to mix too many different shades. One main colour that pops is more than enough.
4. Beads and African Braids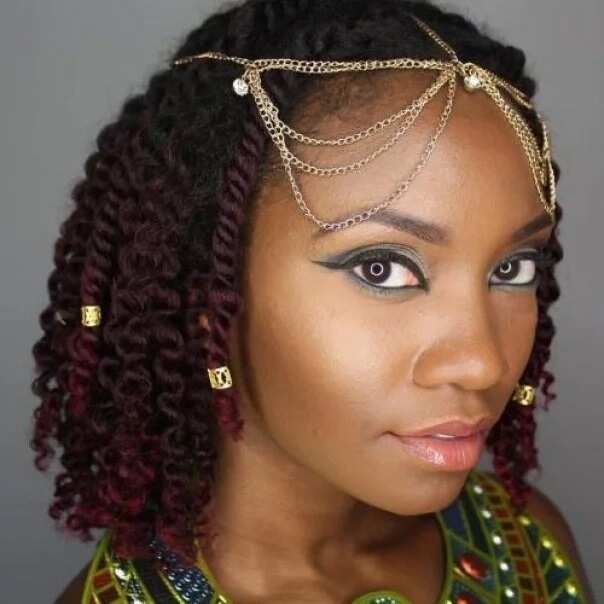 READ ALSO: How to make a wig look natural?
It`s an extremely good way to spice up your hairstyle! Kinky braids with beads are the simplest ways to change your hairstyle without any efforts. You just need to get some colourful beads and decorate your hair with them. Get playful and creative with designs this season.
5. Nigeria Braids hairstyles – Kinky Bob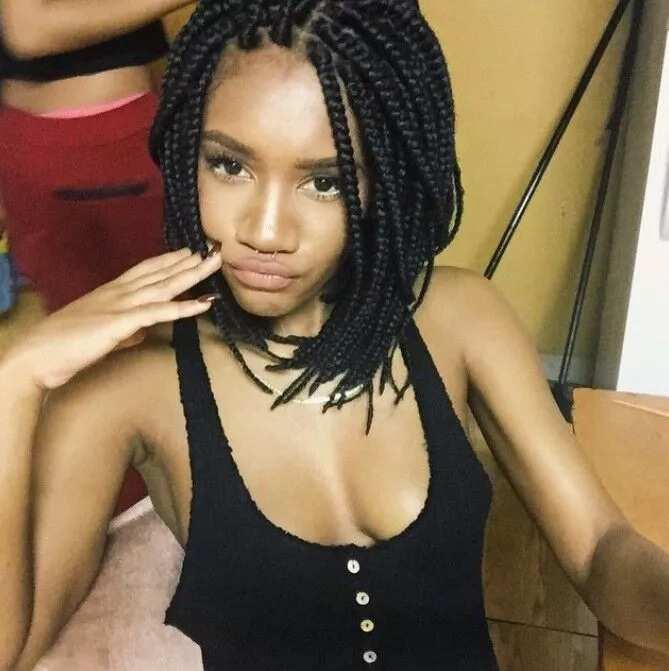 It`s one of the trendiest ways to style your twist braids. It`s a current trend in Africa! If you want a shorter hairstyle, try the kinky bob. It is certainly cute and stylish.
6. Loose African Kinky Braids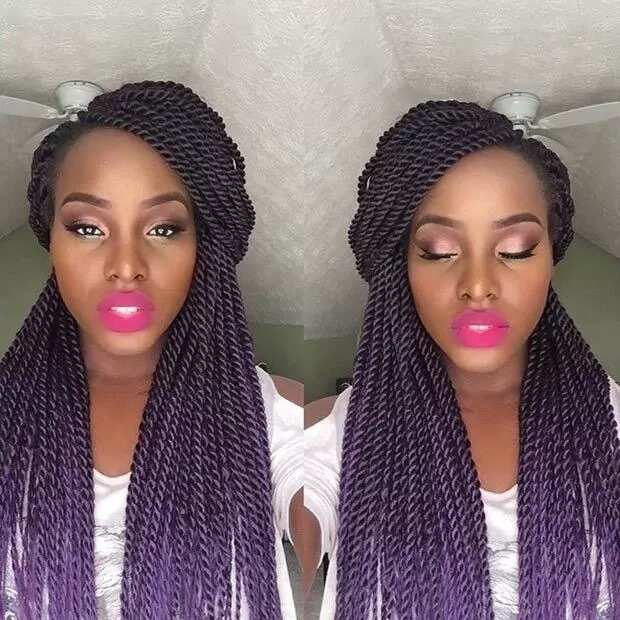 If you don`t want to create an elaborative hairstyle, then you may try to hang your braids loose. This hairstyle will help you to emphasize your beautiful face. They look really gorgeous and it's hard not to look nice in them.
7. African Kinky Braids Updo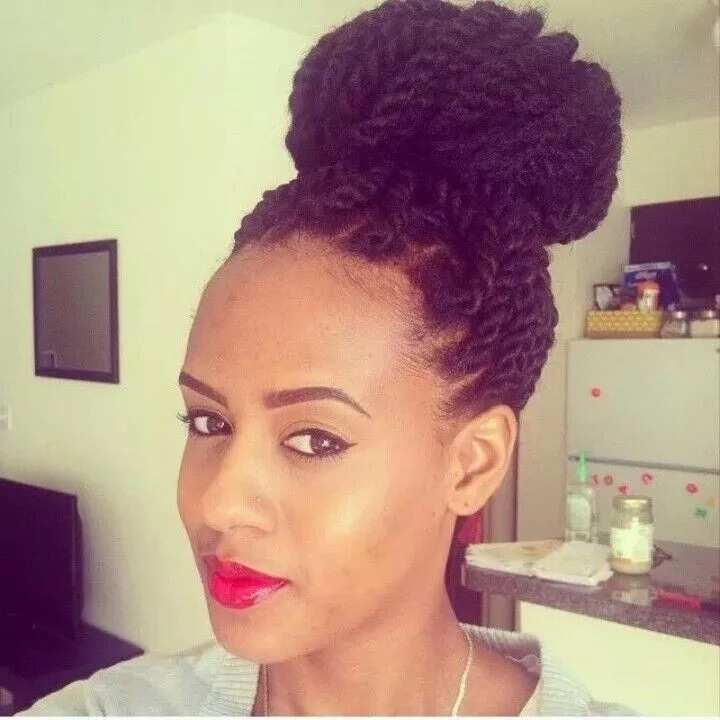 We all know that it can get really hot during these times, so it is important to choose the right look. Style your kinky braids in an updo or loose bun. It keeps you from getting too hot and you will still look very beautiful.
8. Kinky Twist Style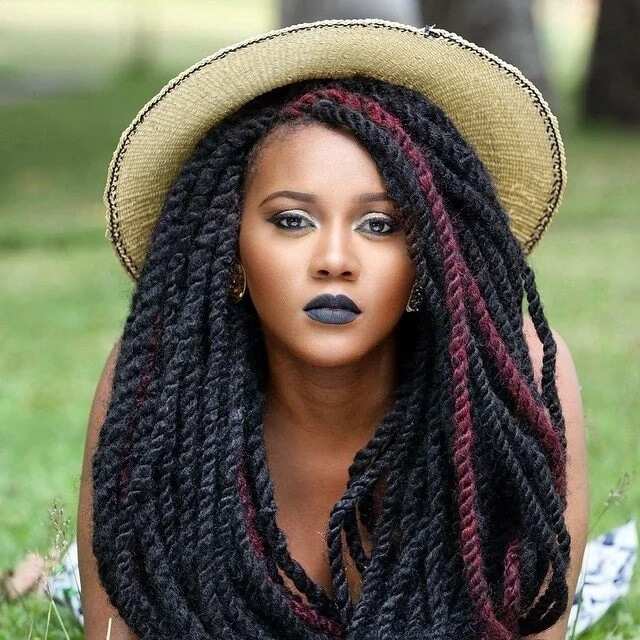 It`s the most obvious choice for a lot of women in Nigeria. Each braid here is made to be a little bigger but be careful not to look to overwhelming. Anyone can rock this look with style. Give it a shot and have some fun.
9. Piled High Kinky Twist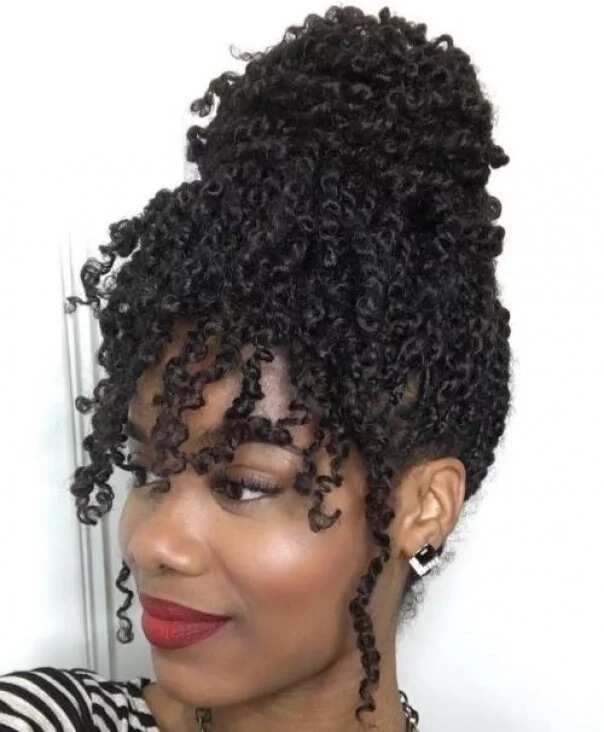 It`s a very unusual style for this summer. However, it's hard not to fall in love with it. Pull it into an updo and pair with a beautiful dress for a date. You will see just how amazing it is.
10. Romantic Twists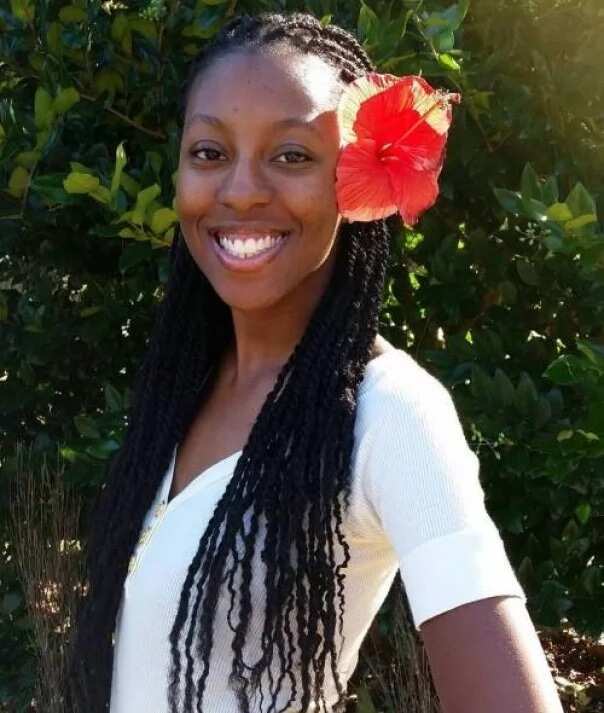 These twists are very special and perfect for almost any type of woman. The twists will gently cover your shoulders and open up your beautiful face. You can also add flowers to make the style more romantic. The floral accent is a perfect addition to your Kinky African Style.
Nigerian Braids Hairstyles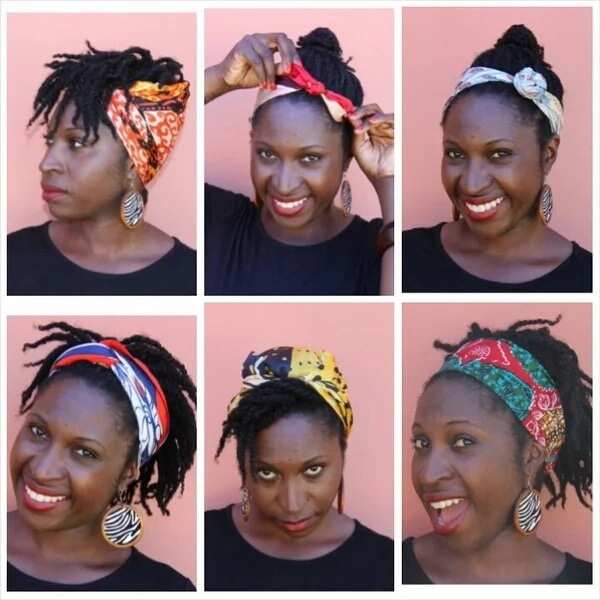 Braids are beautiful and versatile. Depending on how you pack them, it can make you look like you are rocking different hairstyles every single day. Nigerian ladies love the options when it comes to braids and it's a great way to add some colour to your looks without having to invest in a hair dye or something more drastic. Give one of these Top 10 African braids hairstyles mentioned above a try this season.
READ ALSO: Nigerian hairstyles for kids
Source: Legit.ng