Safety measures when using chemicals: top 10 rules
When you are using a lab, you need to take some precautions when it comes to the chemicals! So, you need to follow simple instructions just to make sure that you don`t blow everything up! How to be safe and sound in a laboratory? Check these safety measures when using chemicals!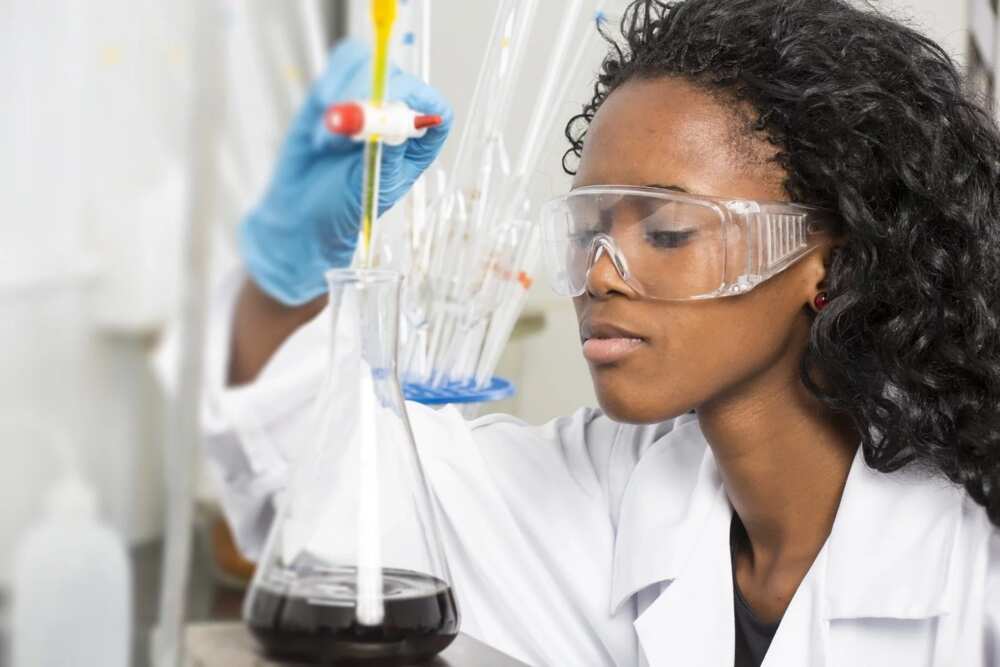 Chemistry Lab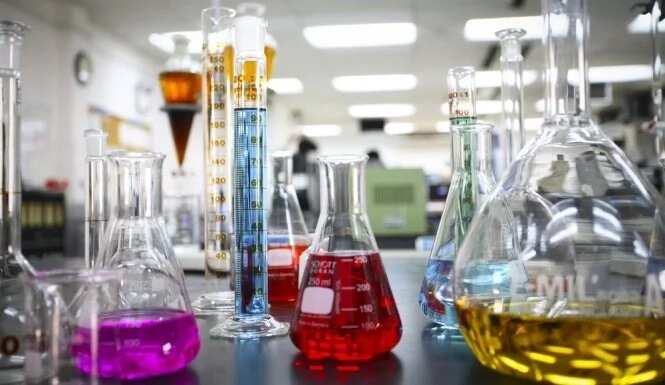 Chemistry Lab is your magical door to science. However, things can become dangerous very quickly if you make a wrong move. Therefore, it`s very important to follow the safety measures of using chemicals in a laboratory or anywhere else!
Remember!
If you don`t follow the rules of the laboratory, you can hurt yourself or even worse. Safety precautions are everything in science. A man with a gun is less dangerous than a scientist who does not follow the rules of a science laboratory!
What are the safety measures when using chemicals?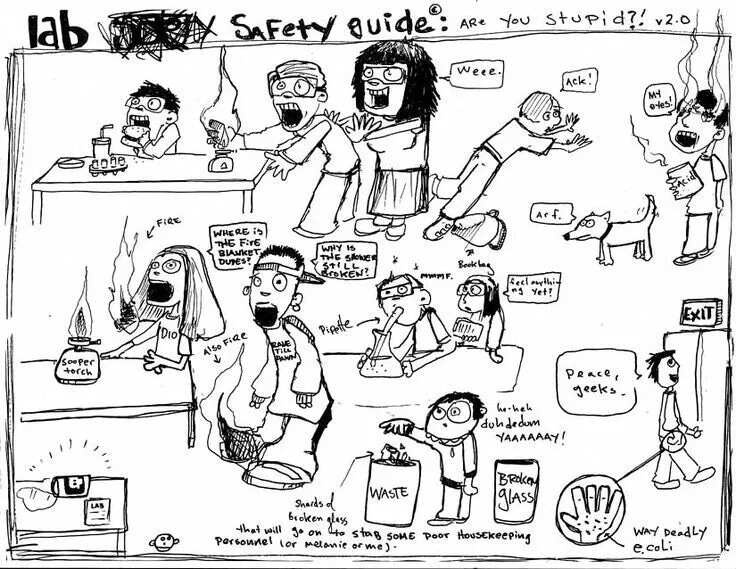 1. Always Follow the Instructions!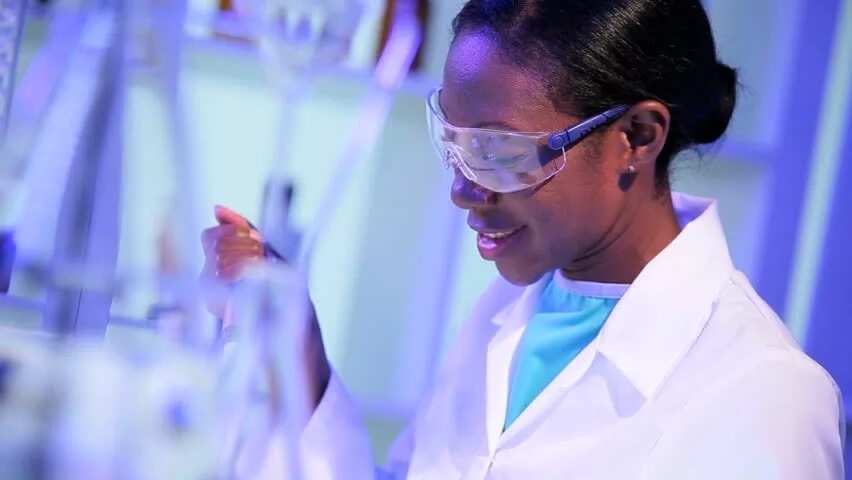 It`s the most obvious and at the same time – the most important aspect of lab safety rules. When you start using chemicals in a science class – be sure to follow the instructions! What happens if you don`t follow the instructions?
- You can completely ruin your experiment!
- You endanger yourself and other students around you!
- You put your colleagues in a risky situation!
- You can harm people or even worse;
- You can damage the laboratory equipment.
2. Location of the safety equipment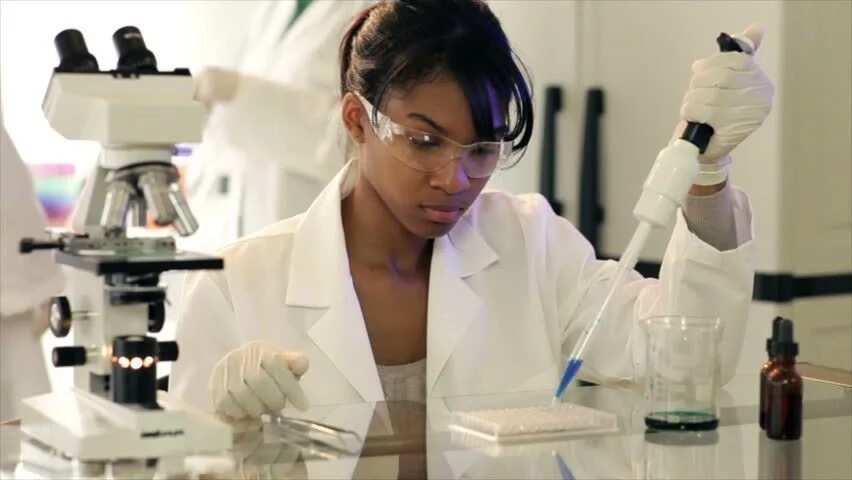 If something goes wrong in a laboratory – it`s necessary to know where you can find safety equipment. You should also know how to use these safety equipment! It's your responsibility to check the material before you perform your experiment. Also, checking equipment from time to time is a necessity! Remember it`s your life and safety at risk if you don`t follow lab safety rules!
3. Dress code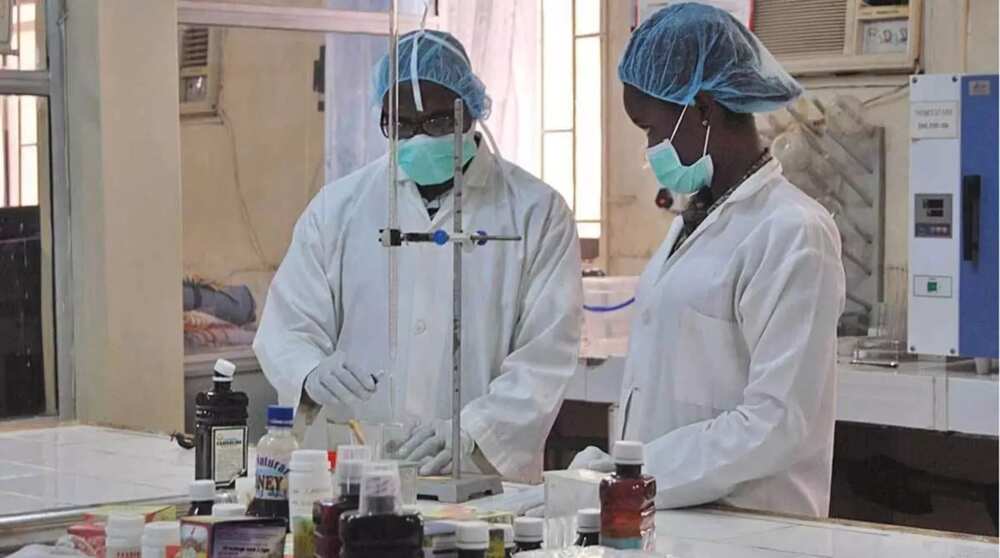 People wear lab costumes for a reason. It can protect you from bad experiments in the laboratory. If you work in a chemical laboratory, then you need to wear:
- Science coat;
- Long pants to cover your legs;
- Wear covered shoes;
- Wear gloves to cover your hands (it`s safer);
- Safety goggles;
- You should also keep your hair tied (You don`t want your hair to be inflamed). It`s advisable to use hair protection.
- Other items depends on the nature of the experiment!
4. No food in a laboratory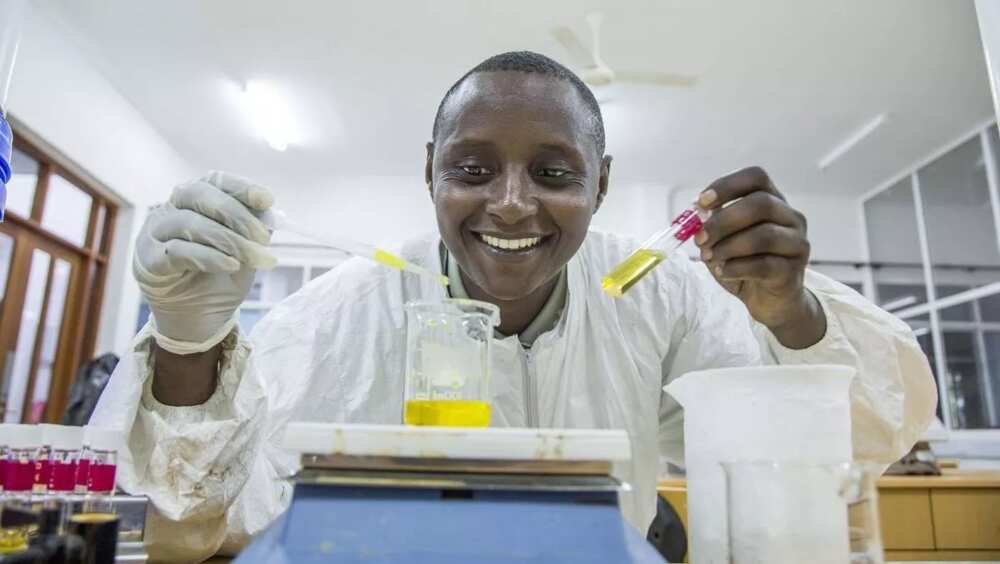 According to the safety precautions, no food is allowed in a laboratory. If you want to eat something, then eat it outside the laboratory. Why do you need to keep your food away from a laboratory? See these top 5 reasons!
- There is a high risk of contamination in a laboratory. You don't want to end up eating an apple that has been contaminated by chemicals! Should you be reminded what chemicals can do to your body?
- Drinks aren`t allowed, according to lab safety! You can spill a drink to your research area and ruin the experiment!
- Any kind of food in a lab is a form of distraction! Get rid of it!
- If your drink is not labeled, then you can mistakenly add it to your experiment or even end up drinking a poisonous chemical thinking it's your bottle of juice.
5. No tasting and sniffing!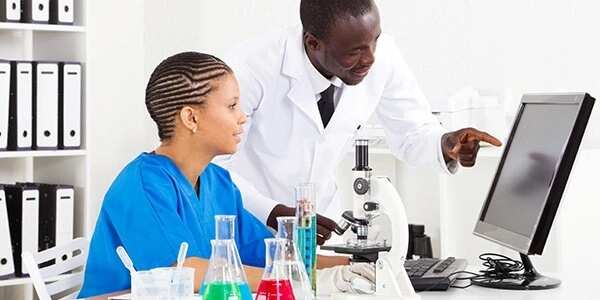 READ ALSO: OOU school fees 2017
It`s just silly to taste or sniff dangerous chemicals. Do not dare to taste or smell anything in a laboratory. It may sound like a silly rule but there have been cases where people died because they violate this rule.
6. Clean up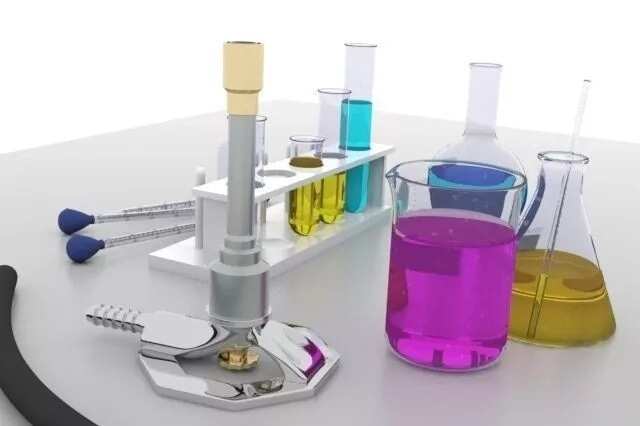 Before you start working in the laboratory, you need to wash your hands. When your experiment is completed, then clean up the laboratory and wash your hands again! When you return home, you should also take a shower. (If you have a shower somewhere near the laboratory, then that`s great! You have less probability of transferring dangerous chemicals to your home)
7. No experiments on yourself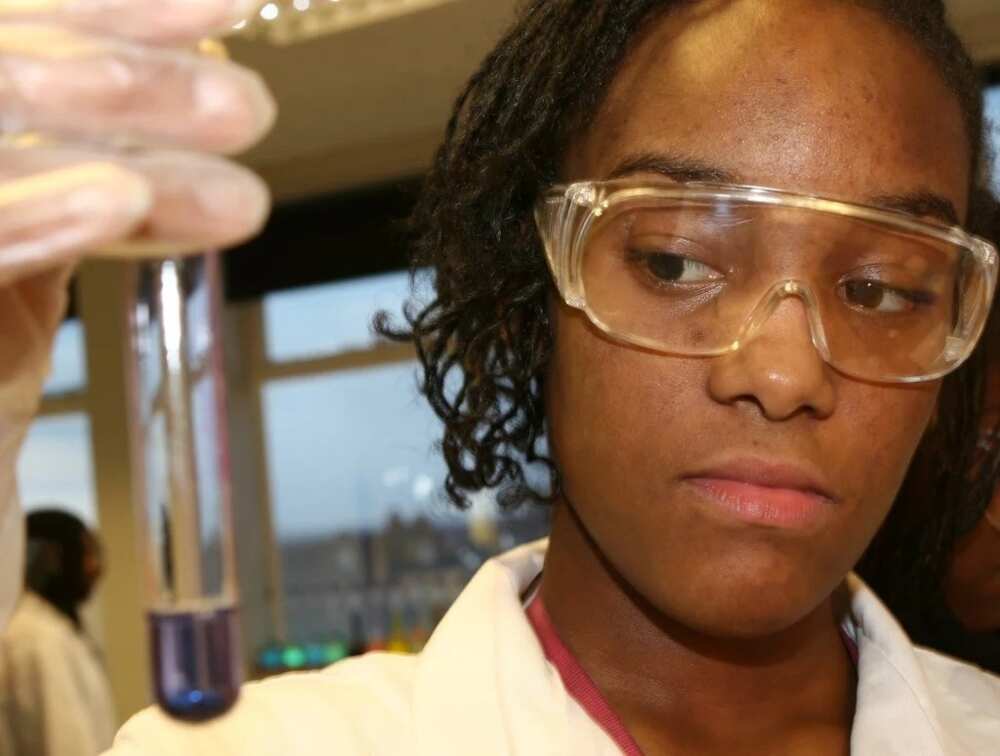 You may have heard about some famous scientists who conducted experiments on themselves, just take a look at these five names:
- Jonas Salk;
- David Pritchard;
- Sir Humphry Davy;
- Albert Hoffman;
- Stubbins Fifrth
Nevertheless, even if there are happy endings in these experiments – do not test your luck. These people are scientists, and even they performed the necessary lab safety precautions before conducting their experiments.
8. Leave your experiments at the lab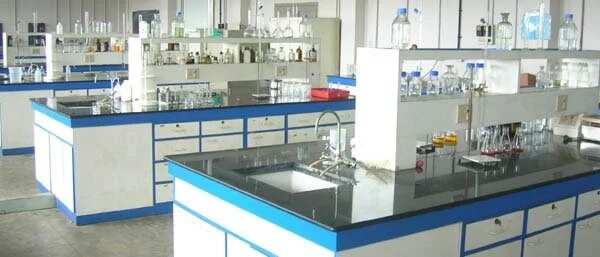 It`s one of the safety rules in using chemicals! Do not dare to take away the chemicals from the lab. You can endanger your family and neighbors. You can spill something at home and create a disaster. Make sure all experiments are done only in the laboratory!
9. Know the safety plans
Better safe than sorry! Carefully read and understand the plan for evacuation from your building, instructions to prevent or deal with dangerous situations in a lab or any other good material about lab safety rules. When an accident happens – you shouldn`t panic. You should know all the necessary steps to avoid damaging yourself and others around you.
10. Handle waste chemicals and equipment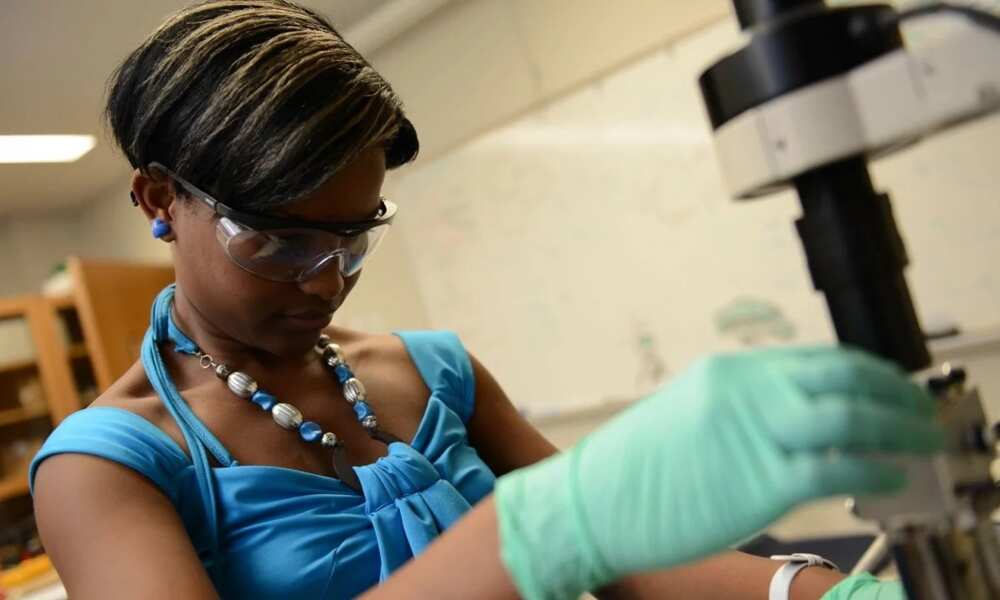 Do not forget to read and follow the instructions about safety disposal of lab chemicals. It`s necessary to know what to do when an experiment is over. It could save your life! Just follow the instructions from your laboratory! What do you do with broken needles and sharp objects? What do you do with used chemicals. You must know the answers to these questions!
Chemicals

Chemicals can be perfect experiment materials! Nevertheless, they are extremely dangerous in wrong hands! Therefore, it`s necessary to know the safety measures when using chemicals! In this case, you will save yourself and people around you!
READ ALSO: IMSU school fees for non - indigenes and indigenous students 2017
Source: Legit.ng