Do you like braid styles? Do you like braiding hair? Are you looking for a truly unique look with an interesting twist? Then today is your lucky day! We've found some great ombre braids styles just for you. And, yes, Ombre is back in trend!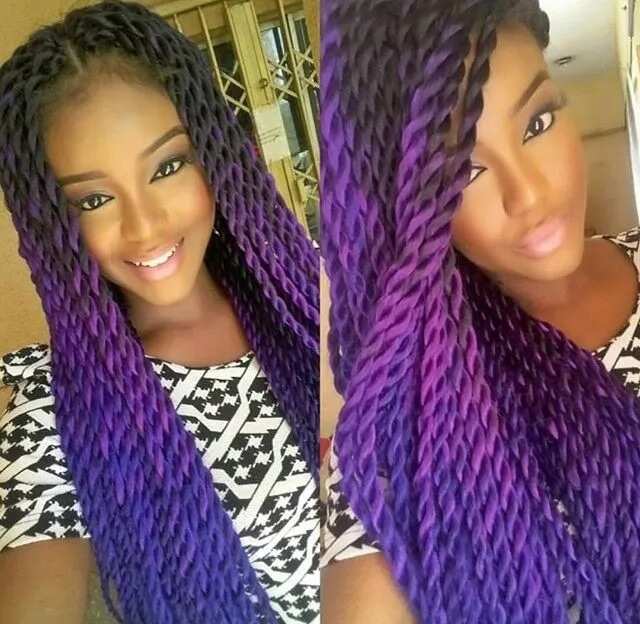 Braid styles in Nigeria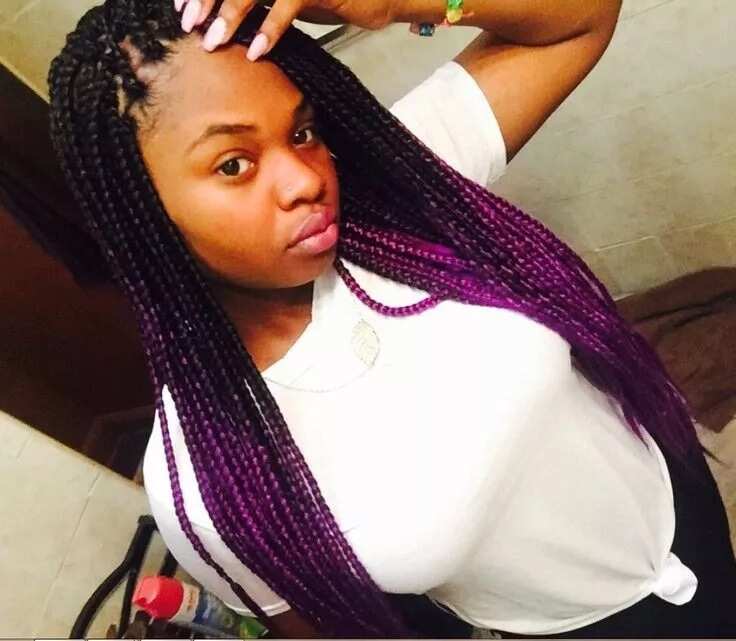 Braids are quite popular these days and it is no wonder - they always look so gorgeous! There are a lot of different hair braids that you can do. You can try Ghana weaving styles, cornrow styles or just try and experiment with the well known box braids.
The box braids can be twisted in a Crown Halo, red tinged, made in a top bun or as a casual updo, like a ponytail, a twisted updo and many other options to choose from. You can also create something by yourself, but it may be quite hard to think about a new style that won't be similar to the existing braid styles.
You can also experiment with the colour of your braids! Some girls like to have one plain color (like brown or black) and some love to mix bright colours on their hair. The most popular colours are blue, red, green, purple, silver and pink. But how about adding an interesting color transition to the whole hairstyle? This is when Ombre comes in!
Ombre Braids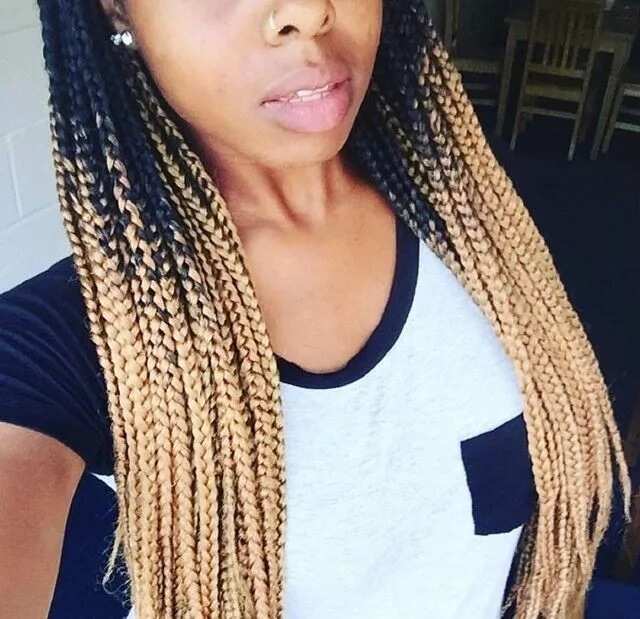 READ ALSO: How to make a wig look natural?
No doubt, ombre hair style look gorgeous. The best part about it is that you can play with different color combinations! There are a lot of options - from the simple ones to be most extraordinary combinations.
You can go with the standard version - black or brown from the hair roots to the middle and then choose another color. Or you can start right ahead with an interesting color and then move to another!
Also, you don't have to restrict yourself to only two colors. Depending on the length of your braids, you can add as many colors as you want. You can even make a small rainbow on your hair, if you wish. However, it is advised to use no more than three colors when it comes to ombre hair style.
Here are some examples of different color combinations for hair ombre:
- Start with brown and end with light brown, green, red, purple, orange;
- Start with black and end with orange, brown, red, pink, blue, dark blue and ivory;
- Start with pink, end with white, silver or ivory;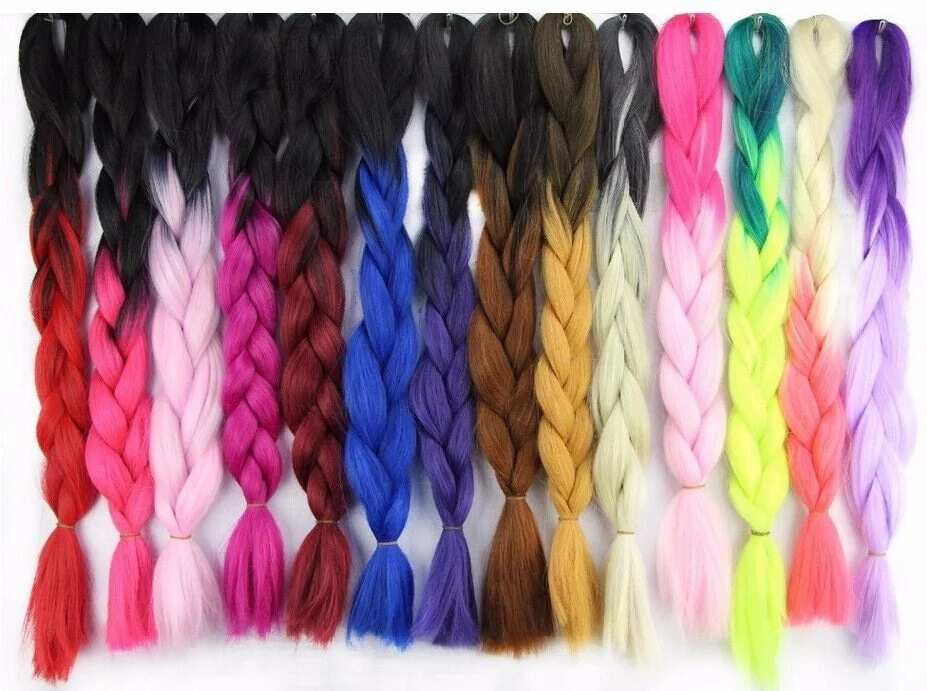 - Start with black, have dark blue in the middle and end with light blue (or sky blue);
- Start with black, pink in the middle and end with blue or dark blue;
- Start with blue, have pink or purple in the middle, end with ivory;
- Start with dark blue, purple in the middle and end with light pink.
You can use the suggested colour schemes or create your own! Nothing is stopping you from mixing different colors. But we have a small advice for you - don't forget that not all colours will look good with each other. Choose wisely.
To get more inspiration for your future looks, check out these great ombre braid styles:
1. Just look at that black and gorgeous blue! Even though, that is not the ideal ombre (it is hard to see the smooth transition of the colors), but it still looks great.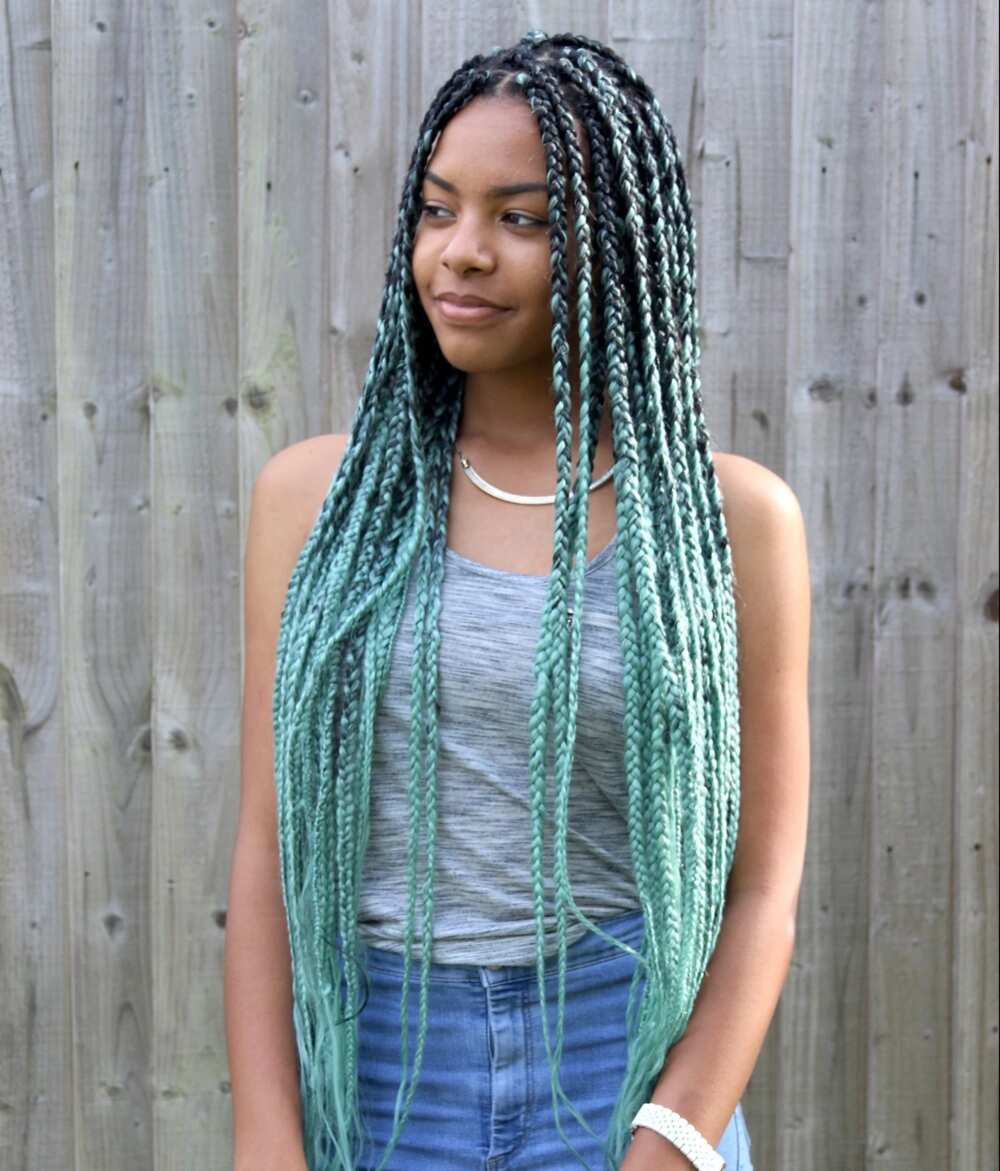 2. Combine different colours and make your look more interesting. You can choose a dark tone for the main part and then add some bright strands of hair.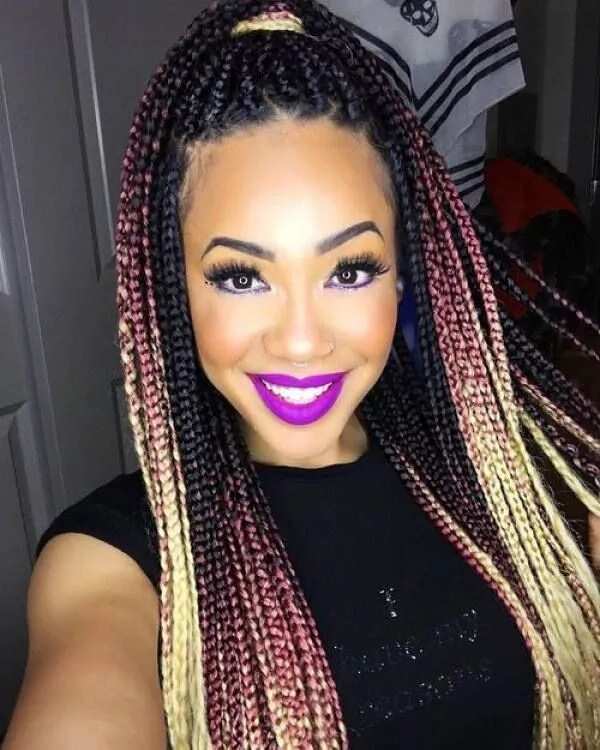 3. See how colourful her braids are? Add some colour to your braids, girl!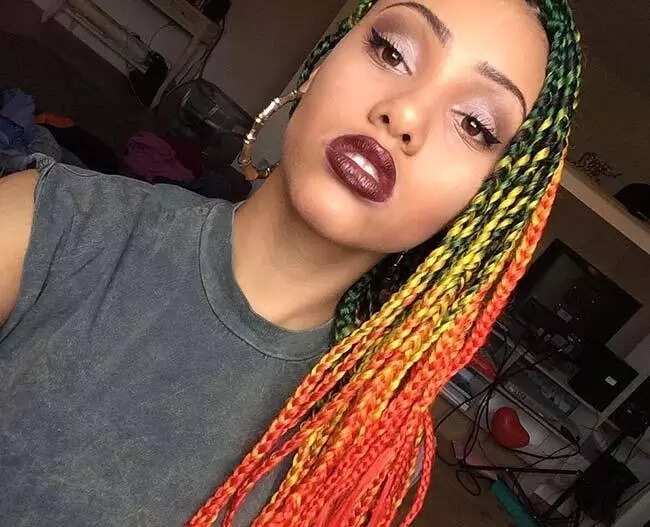 4. Purple and beautiful silver - the best combination.They will make you look classy. With the right outfit and makeup you will look absolutely gorgeous!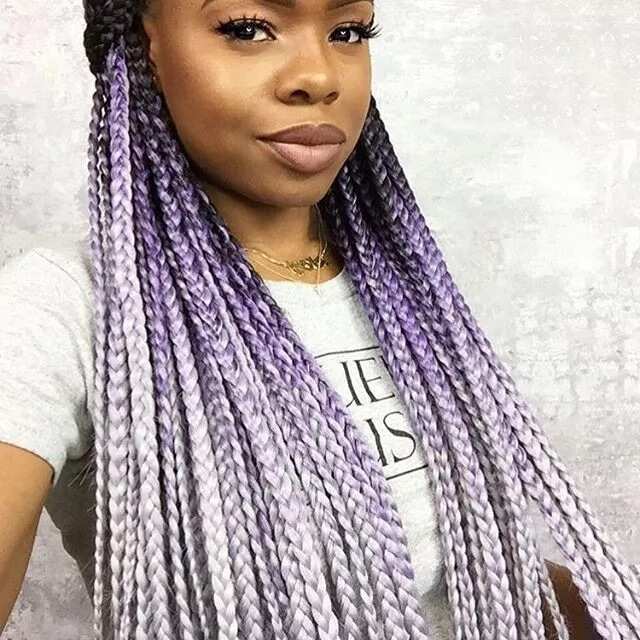 5. From black to almost ocean blue - what can be better? A great option for those who love the ocean. And you can add some interesting accessories to it!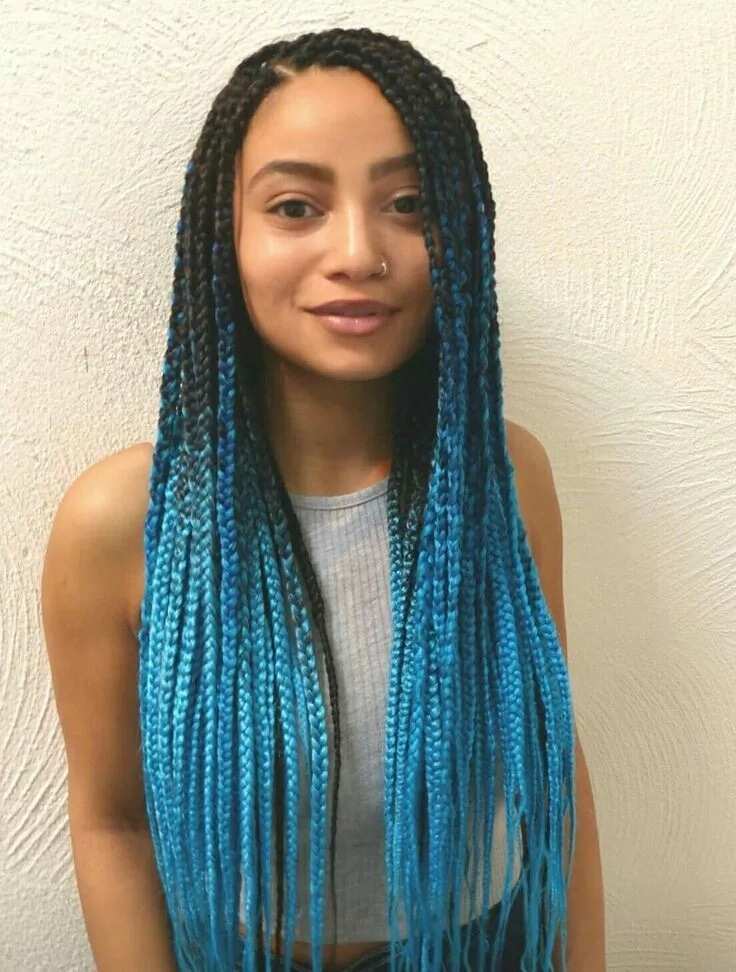 6. This lady decided to mix purple and pink - a great idea if you ask us! The hair looks gorgeous with her white dress.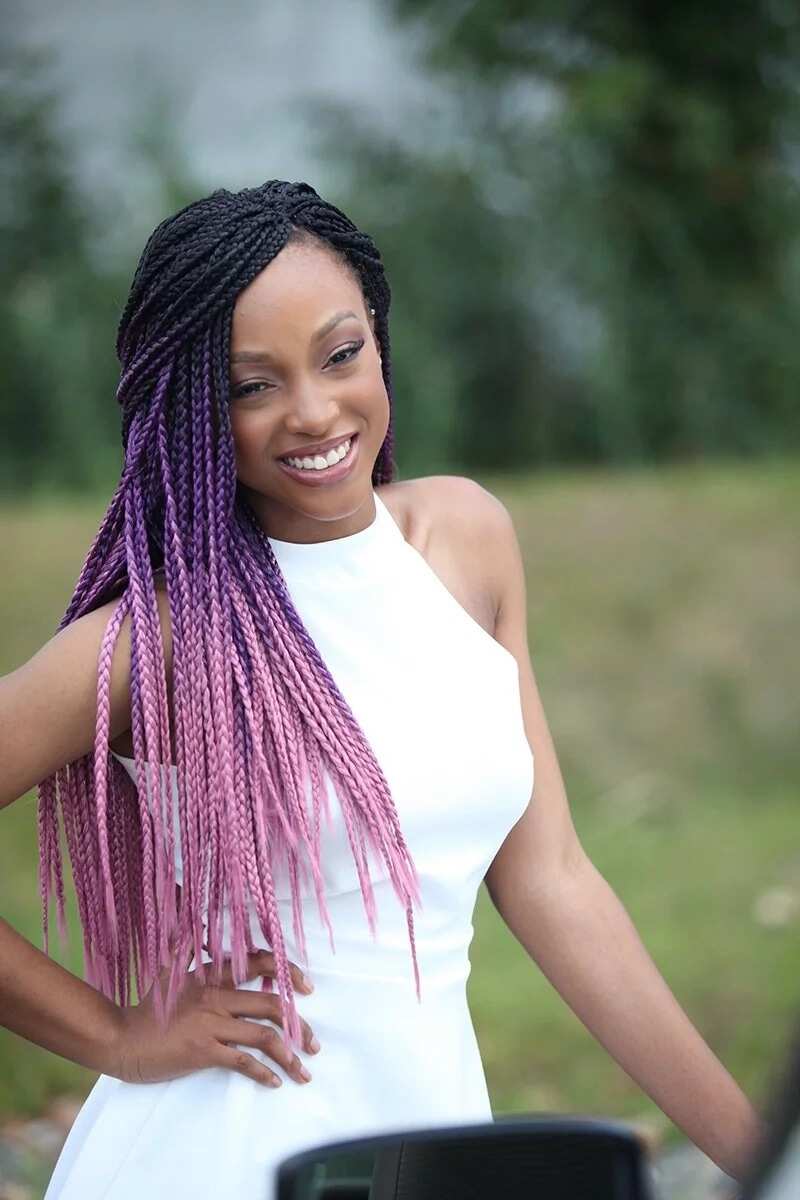 7. A great colour! Also, the right make up can help you finish your look.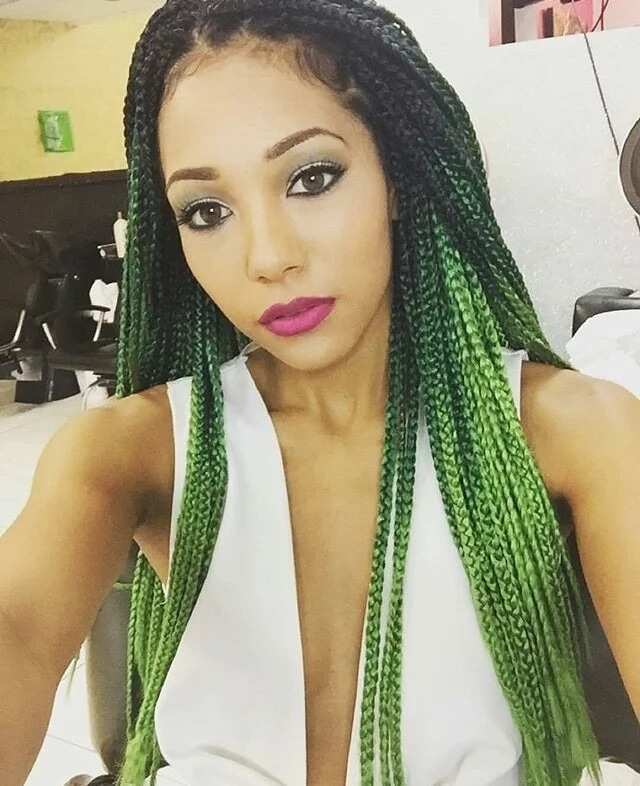 You do not need to dye your hair to enjoy a colouful hairstyle. Braids are the perfect ways to achieve this. Just mix and match your extensions to get the perfect look.
As you can see, there are plenty of various options. Braiding your hair in different styles and adding some color to it will make you stand out of the crowd. Go ahead and make some changes right now!
READ ALSO: Nigerian hairstyles for kids
Source: Legit.ng