Nigerian hairstyles for round faces
Every girl wants to look great whether it is an important event or just an evening with friends. One of the most important parts of a girl's look is her hair - you can change it however you want, and it always shows your true personality. In order to have your best look, you should choose a hairstyle that is perfect for the shape of your face. Today we are talking about Nigerian hairstyle for round faces.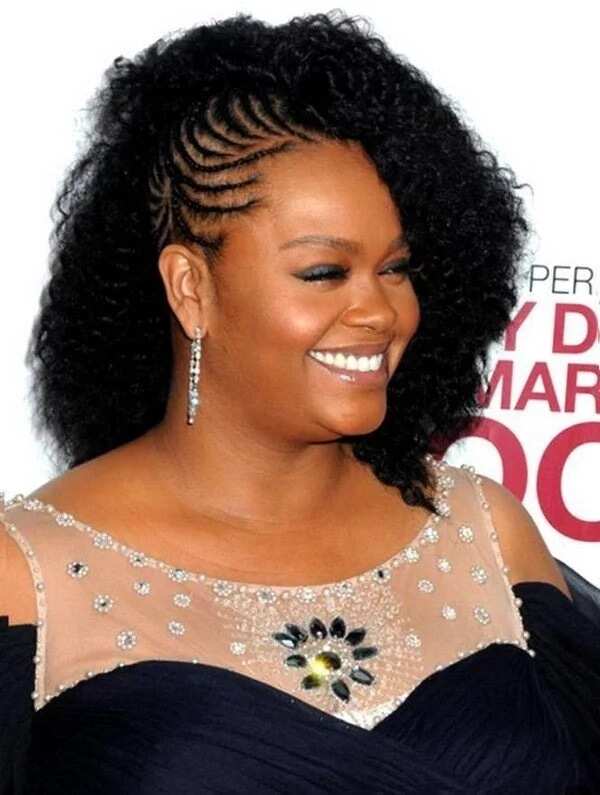 Hairstyles for round faces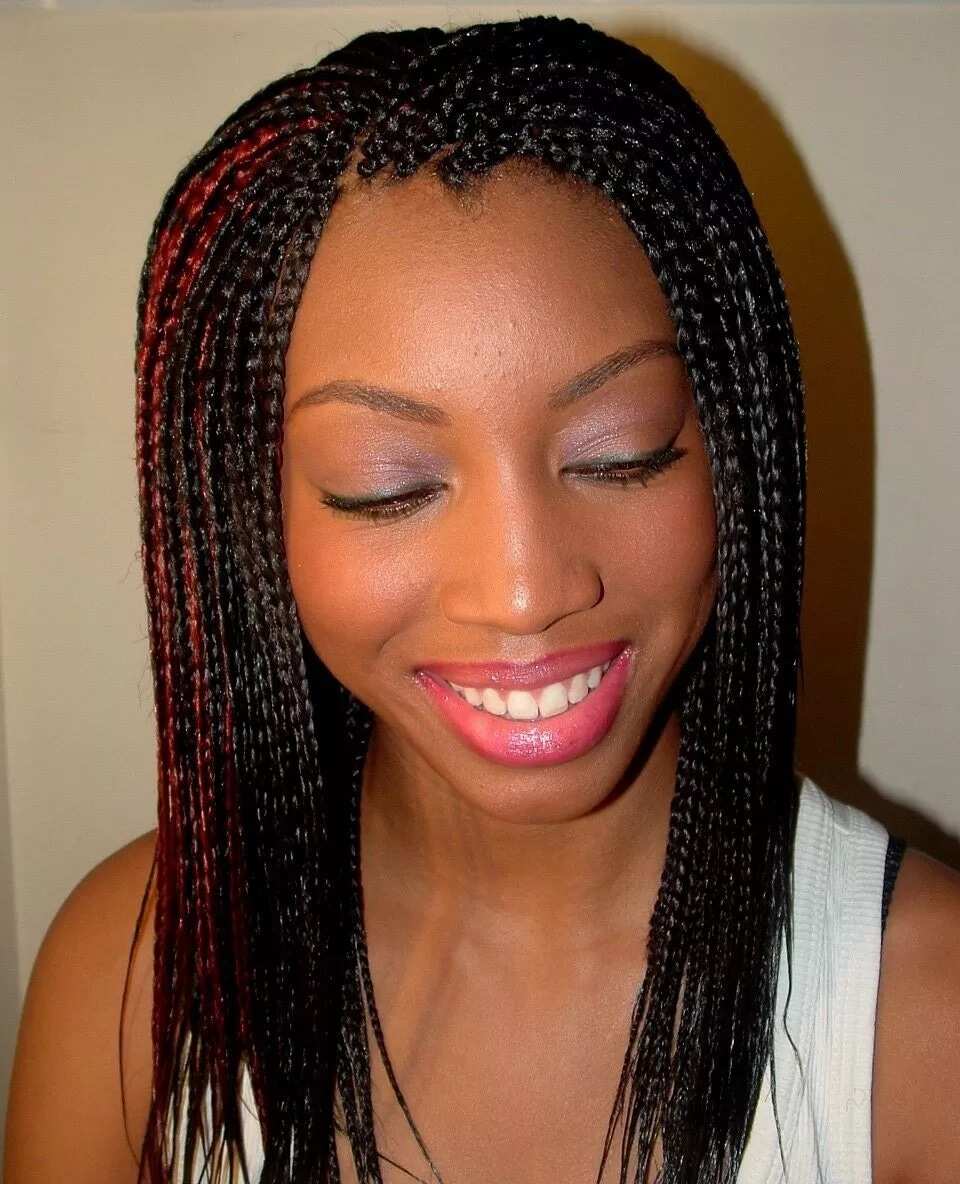 There are a lot of different hairstyles that can suit round faces. Firstly, it depends on the type of hairstyle you want. We will start with a more "free" style, without braids. But don't worry, we will get to them eventually! It will not take a lot of time to get that look, but you will still look flawless.
Let's start with the length of your hair.
Short hairstyles for round faces
Short hair is popular these days! It may be hard to find a good short hairstyle for a round face, but we got you covered! Let's start with some interesting haircuts:
1. Pixie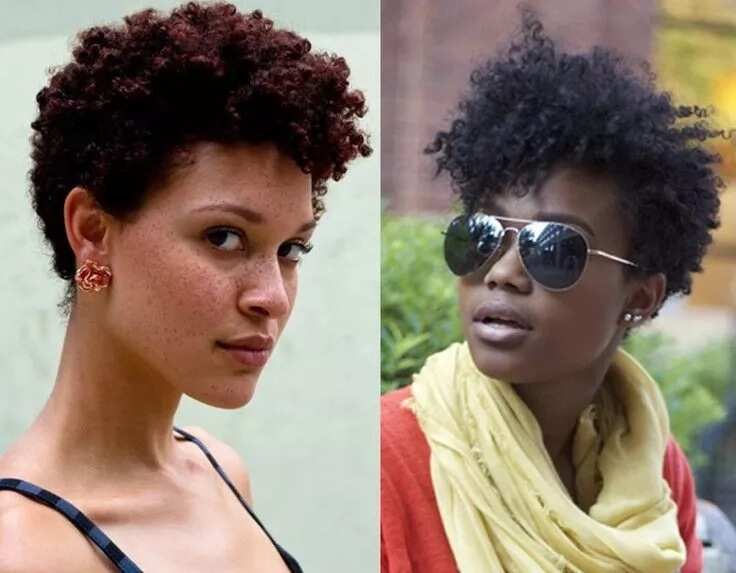 The pixie cut is in trend! Pixie is always a good idea if you are (or you want to look) sassy. All you need is your natural hair to get this look.
2. A short bob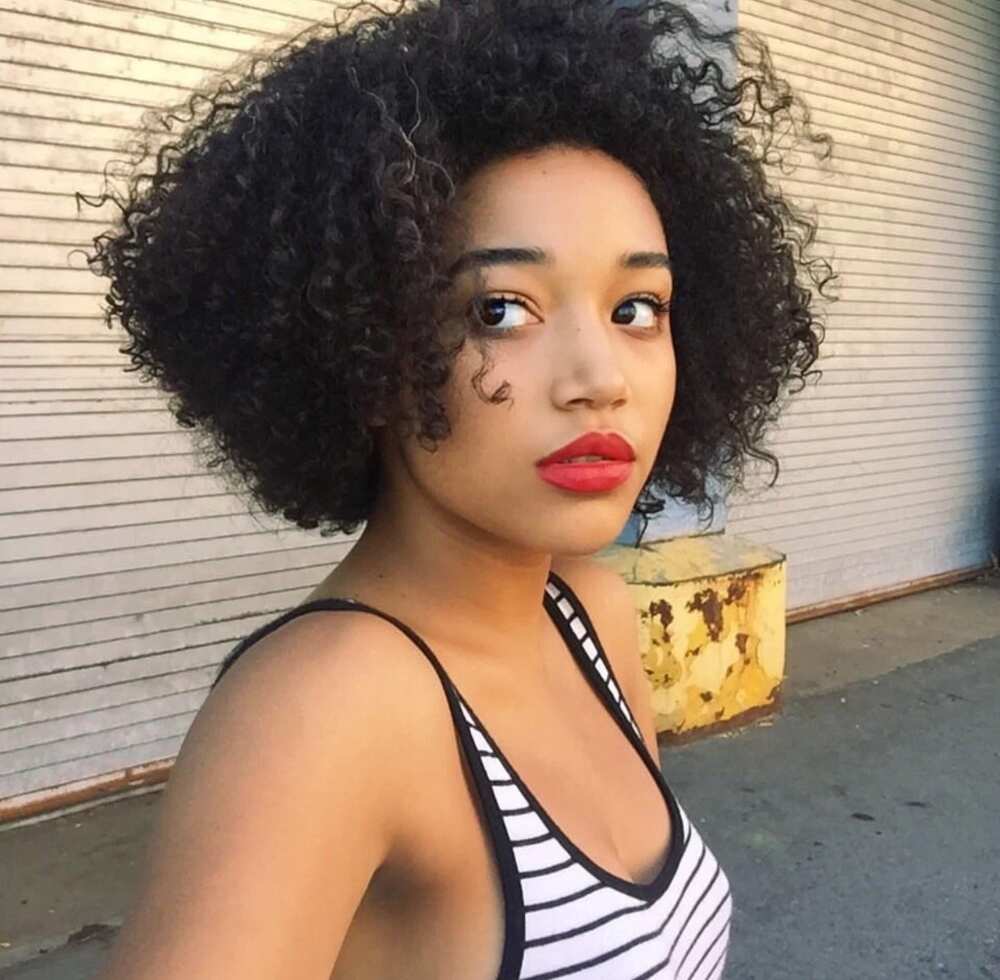 This one can be tricky. Not all bobs will look good on a round face. It has to be styled properly, so it's a good idea to find a professional.
3. Pixie with side parts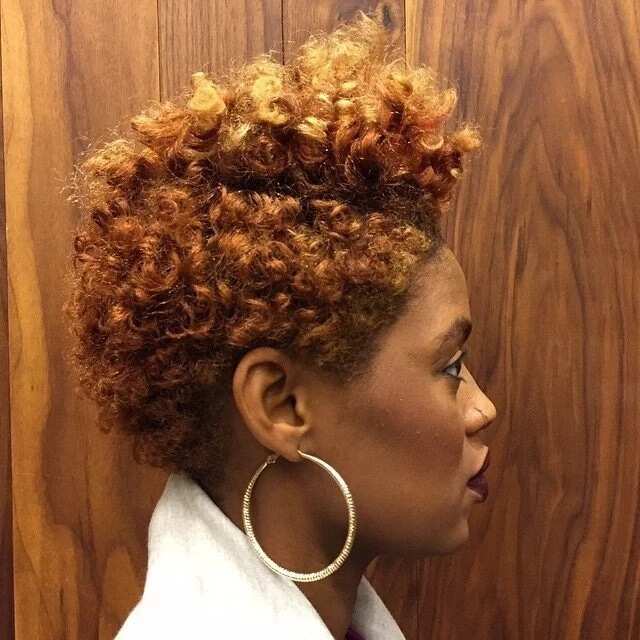 If you want to look cool and badass, then this is what you need. You don't have to make the hair too short, just don't forget to show those side parts!
4. Tapered haircut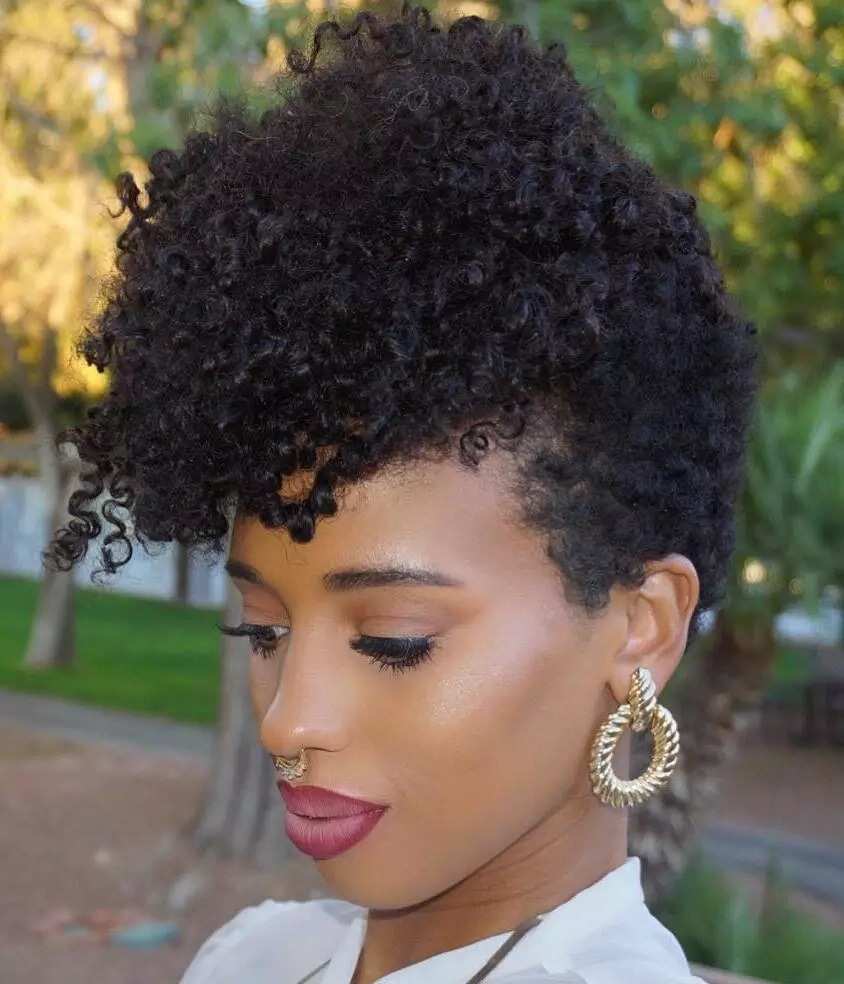 READ ALSO: Nigerian hairstyles for kids
Another alternative for a short haircut is the tapered haircut. It will make you look younger, and you can also play with the length of the hair.
To sum up, you should choose a short haircut that will be higher than your jaw line. This will help you as it will make your face a little longer. Also, add some volume to the top of your hair to make your hairstyle more interesting, and your face will stand out!
Hairstyle for medium and long hair
Depending on your needs, you might want to go for a medium or longer hairstyle length.
If you are a girl with a round face (and if you are reading this article then there is a chance you are), then you will want to add volume to the top of your hair in this case. One way to do that is to pack your hair in a neat bun on your head to get more volume!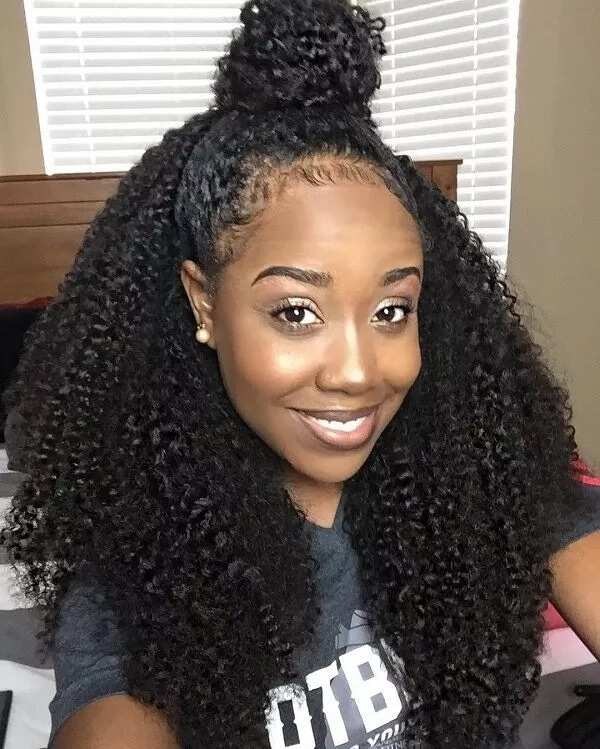 You can also let it flow, and you will look fabulous!
If you prefer a longer hairdo, then that's great too. Long hairstyle with round face will make you more youthful. Just be sure not to overdo the length and volume.
Braid hairstyles for round face
The most interesting part! What if you want to add something special to your hair to stand out even more? Braids are the perfect option! And the best part is that there are a lot of different options for curly hair.
So what are we looking for? Certainly we want braid hairstyles that will make our face look longer and softens (or covers) the round corners.
1. Bob like style braids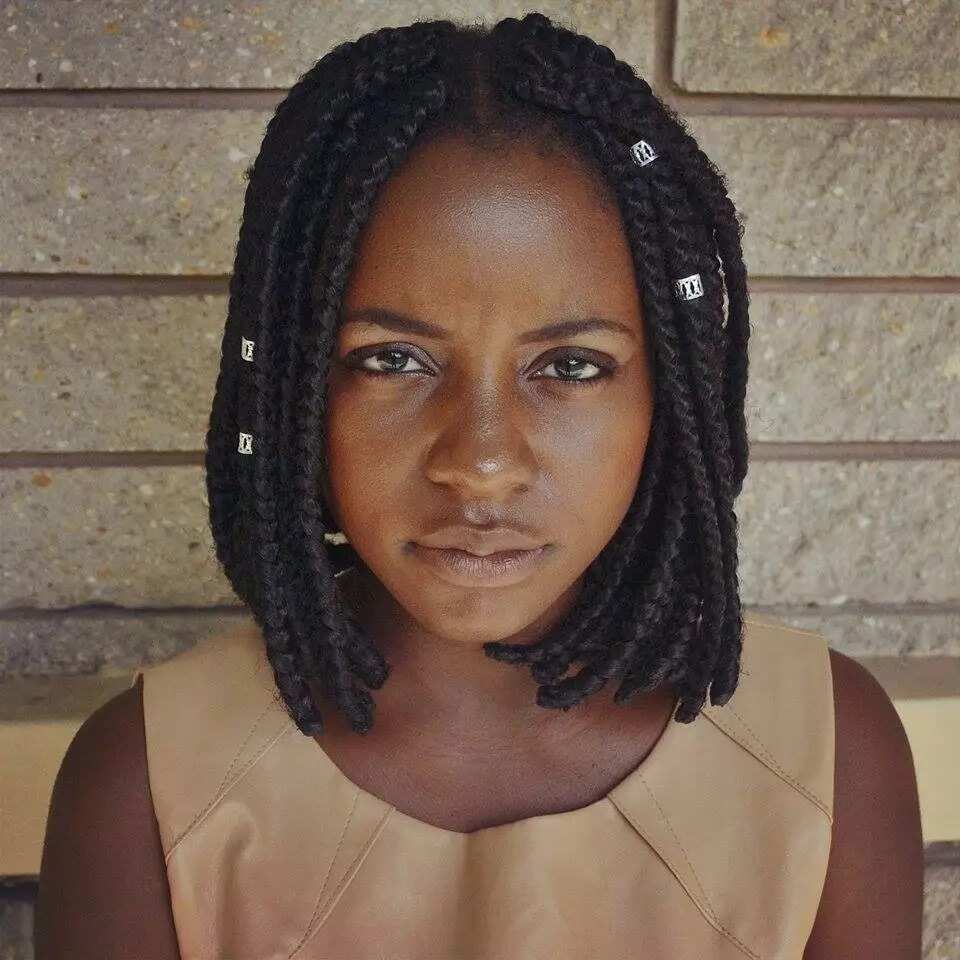 One of the best options - a braided hairstyle that perfectly covers the roundness of the face. This option is great as it makes you look more youthful and takes the attention off the roundness of your face. Find a great brown coloured extension that will blend perfectly with your skin.
2. Short dreads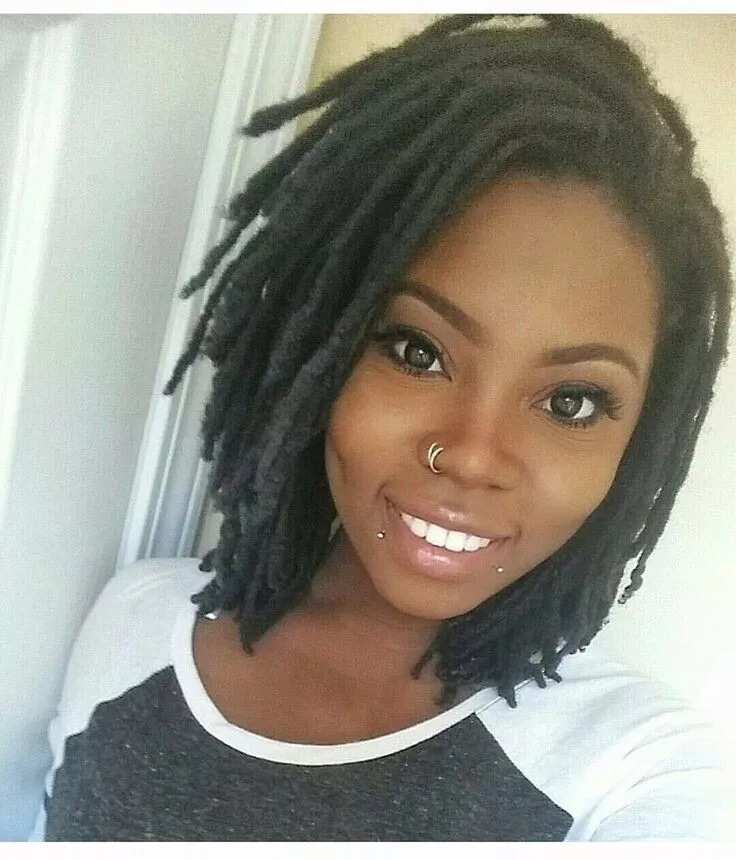 That's a fun option too! This hairstyle is quite creative, and you will certainly stand out of the crowd. It is a very versatile hairdo so you can pack it whichever way you want or leave it to flow. It is also a great way to show off your fun personality and beauty.
3. Big braids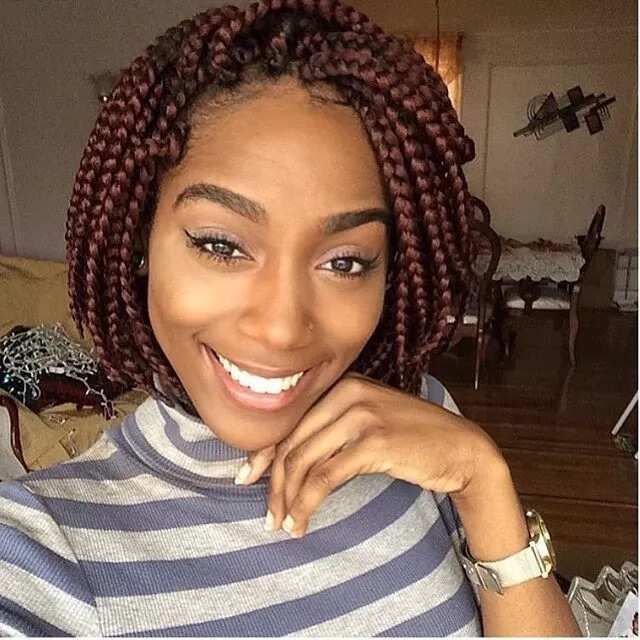 Maybe you want something fuller or thicker. This is the best style for you.
Ghana weaving styles for round face
When talking about Nigerian hairstyles for round faces, we just have to mention the Ghana styles for round face!
The Ghana weaving style is perfect for ladies with round face. There may be different variations of this look, and you will definitely find something that suits you perfectly. We found some interesting options for you.
1. Zigzag Ghana braids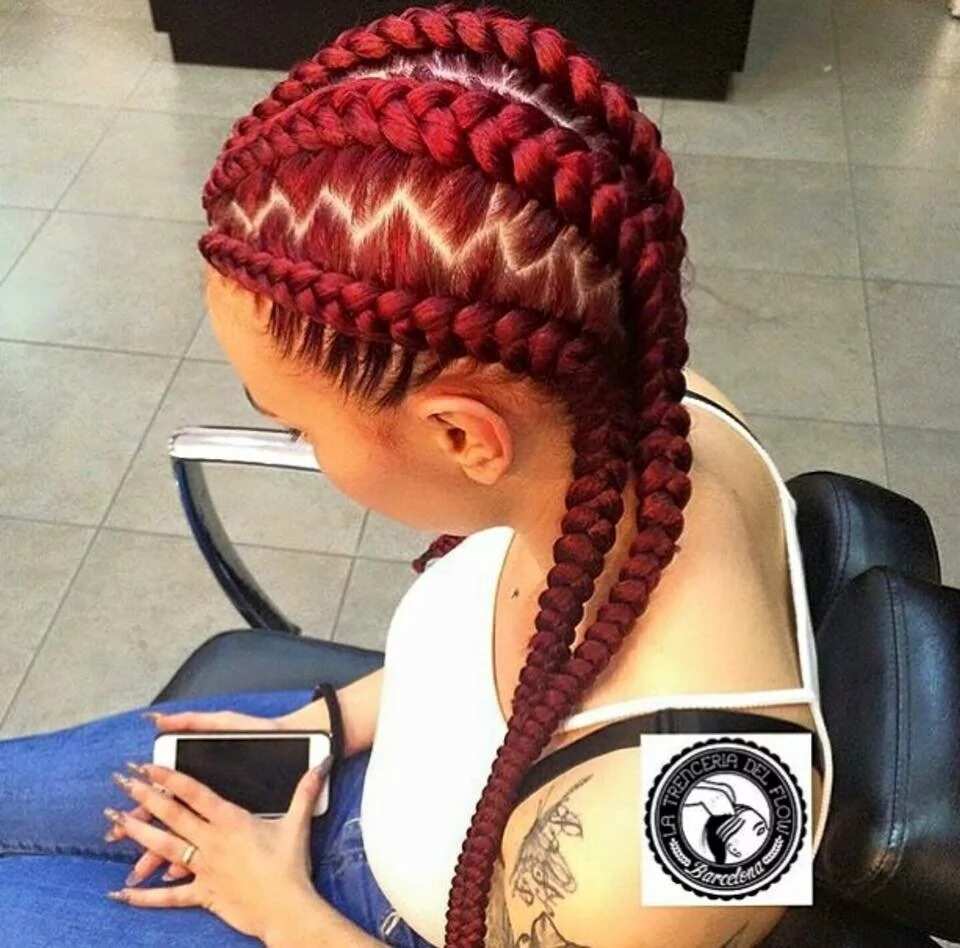 They always look gorgeous! Zigzag braid is quite exciting. If you are a little daring, you can even opt for a fancy colour. It adds excitement to your look and complements your face shape.
2. The "All back" Ghana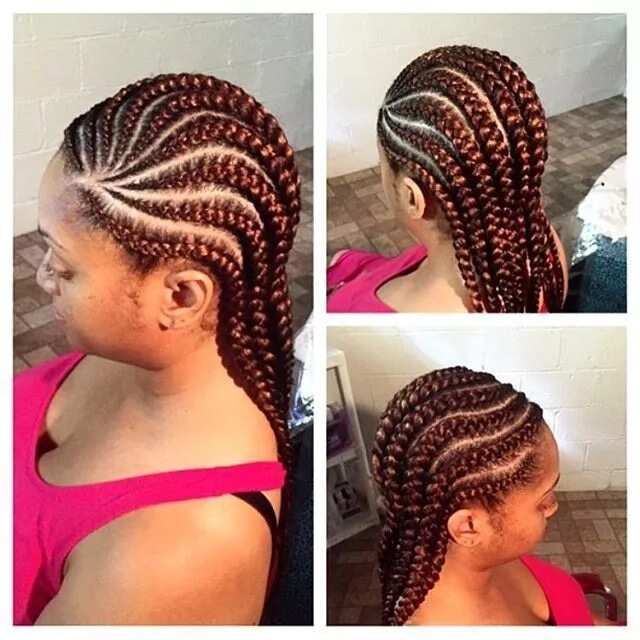 One of the most popular hairstyles. You can add different accessories and make it more interesting. This hairstyle is quite practical and looks great on a lot of women, regardless of their face shape.
3. 'Shuku' with a twist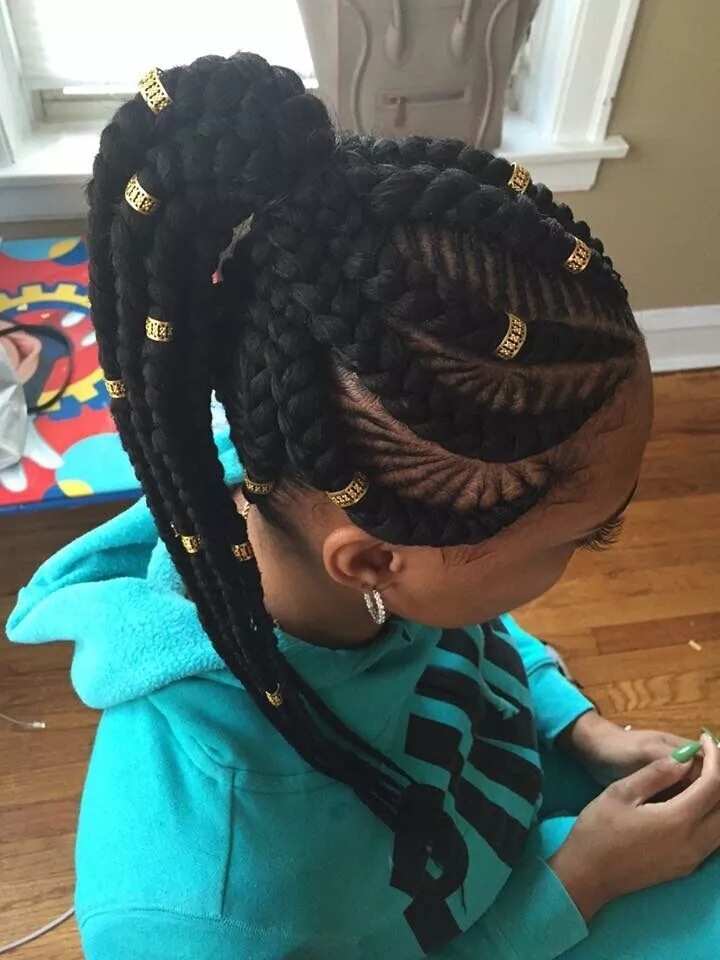 Now this look has been around for many years. No matter how modern you make it, the concept is still the same. You show off the beauty of your face and who wouldn't want to do that.
If you are determined to find the right style for you, then you should never be afraid to experiment. Go to a professional stylist and together, you can come up with different ideas until you find the perfect one.
Cornrow styles for round faces
And the last but not least - cornrow style! They are quite trendy this year. You can put them in a ponytail or a fashionable bun. They are suitable for a party, dinner or an official event. A great choice for those lovely ladies with round faces! Like other types of braids, they will take a lot of time and effort to do, but they look so beautiful once you are done!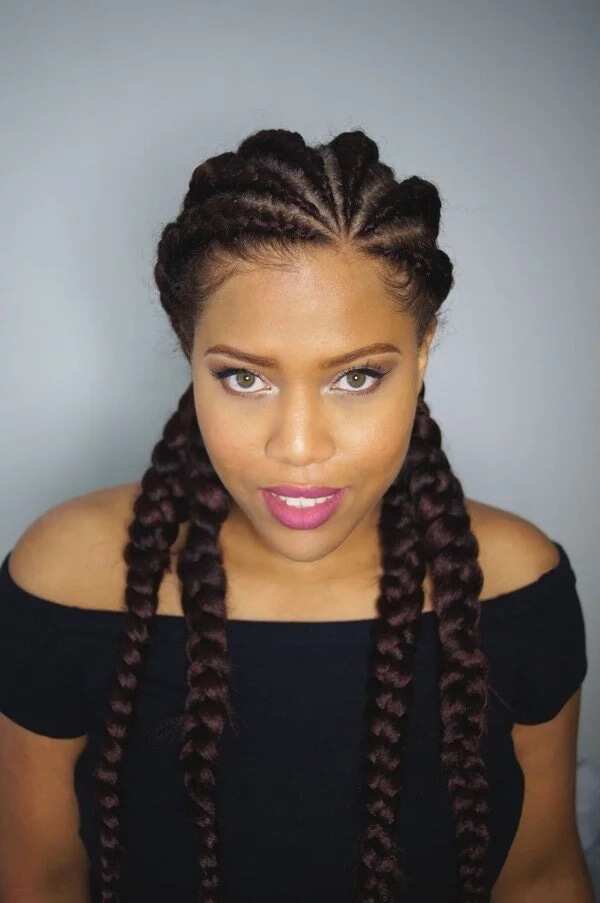 You need to know how to care for your braids! We have some important tips for those who want to go with Ghana braids or cornrow braids. Don't forget to keep them neat when you are sleeping - it is a good idea to use a scarf that will keep them from getting loose. You want it to last longer and stay pretty, don't you?
As you can see, there are a lot of options for those girls who want to have an interesting Nigerian hairstyle for round face. Don't be afraid to experiment with your looks and do whatever you like! Don't listen to other people. Only you know what is the best for you. If you have really long hair, but you want to cut it, then cut it! If you want to have braids, then do it! Be yourself, and you will look great.
READ ALSO: How to make a wig look natural?
Source: Legit.ng