How to make mango butter at home?
You may already have some pieces of mango lying around in your kitchen. And it probably never occurred to you that you can make the perfect mango butter in Nigeria. It's a perfect source of various vitamins and minerals and it is fantastic for your skin. Mango butter is a real anti-aging formula for your dry skin! Continue reading to learn more!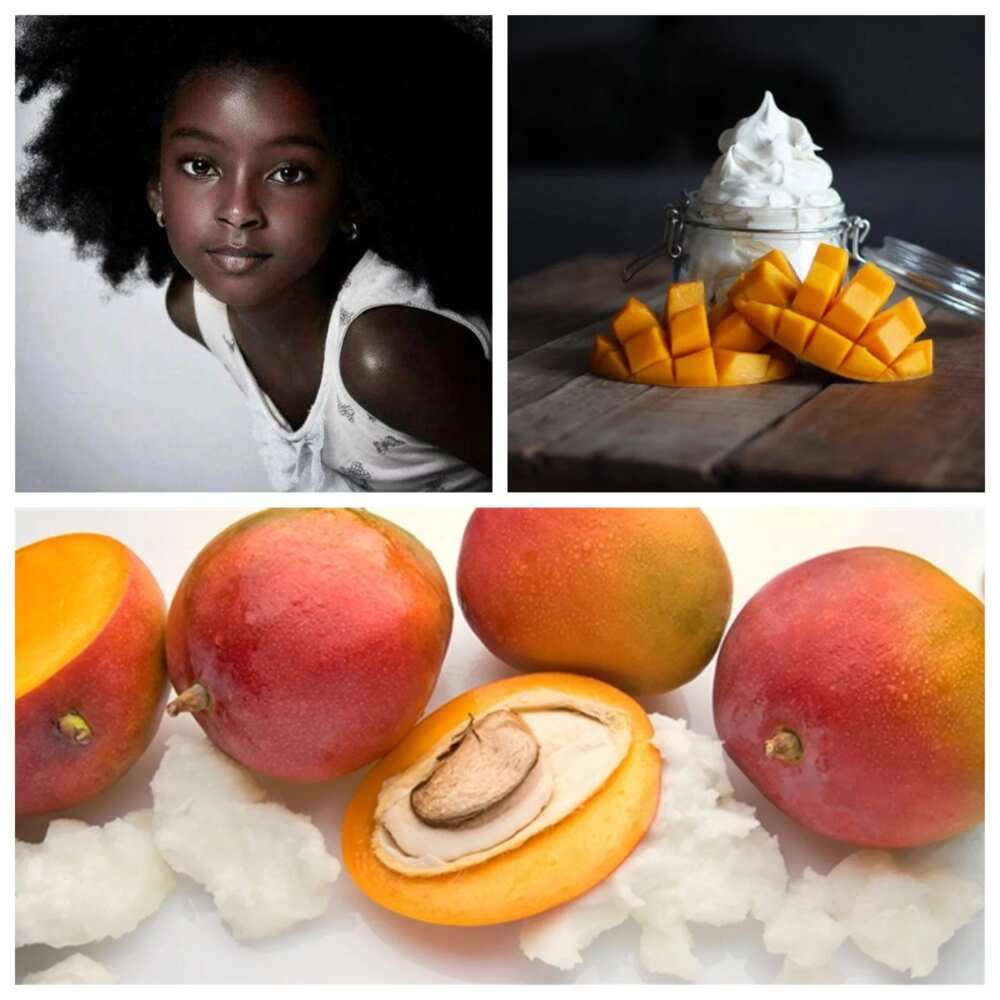 Why Mango Butter?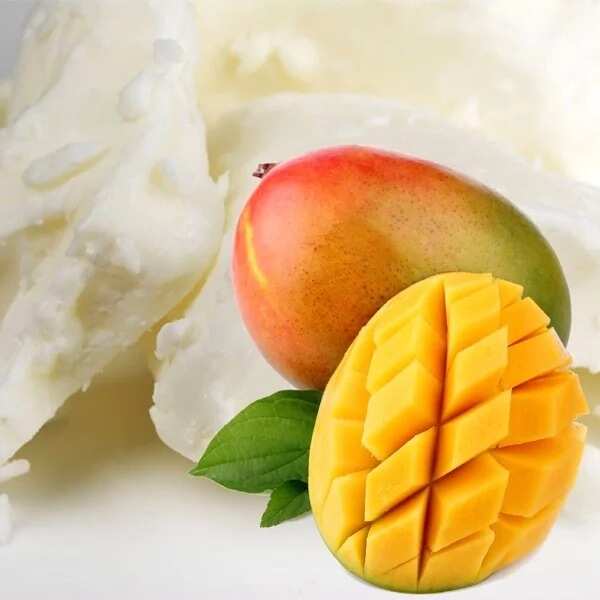 Mango flesh and seeds have a lot of beneficial properties. Mango seeds can be formed into a powder depending on the mango butter extraction process. Mango butter can be similar to shea and cocoa butters. It can moisturize your skin without being greasy.
The mango fruit comes from mango trees. These trees are natural found in South Asia. Nevertheless, they are also cultivated in various regions of the planet:
- Mexico;
- Brazil;
- China;
- India.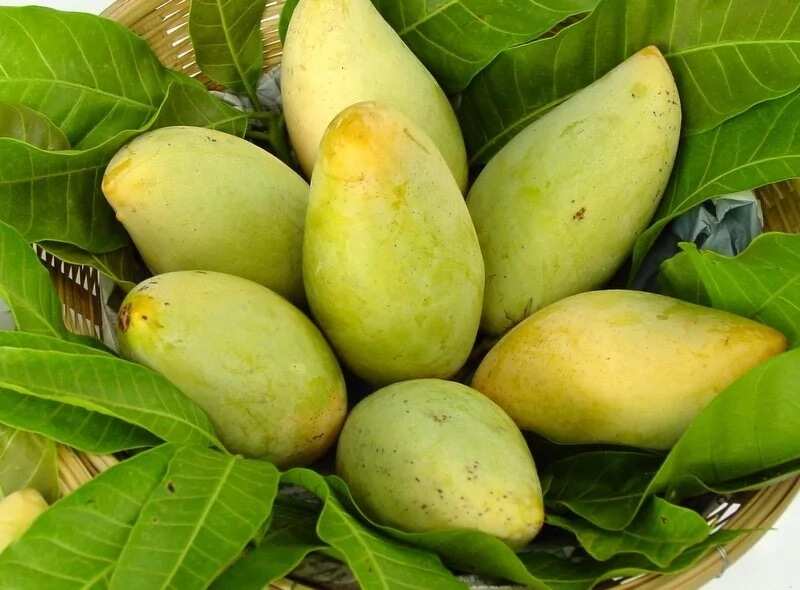 The mango tree or the Magnifera can grow up to forty meters tall. They are always green with large leaves and majestic white flowers. The fruits of the trees are gathered in the summer time. They usually have a wide range of yellow-orange colors. One mango houses a single seed.
Mango butter can also be used in cooking. Still, its best benefits can be found in skin treatment.
How to make mango butter – instructions!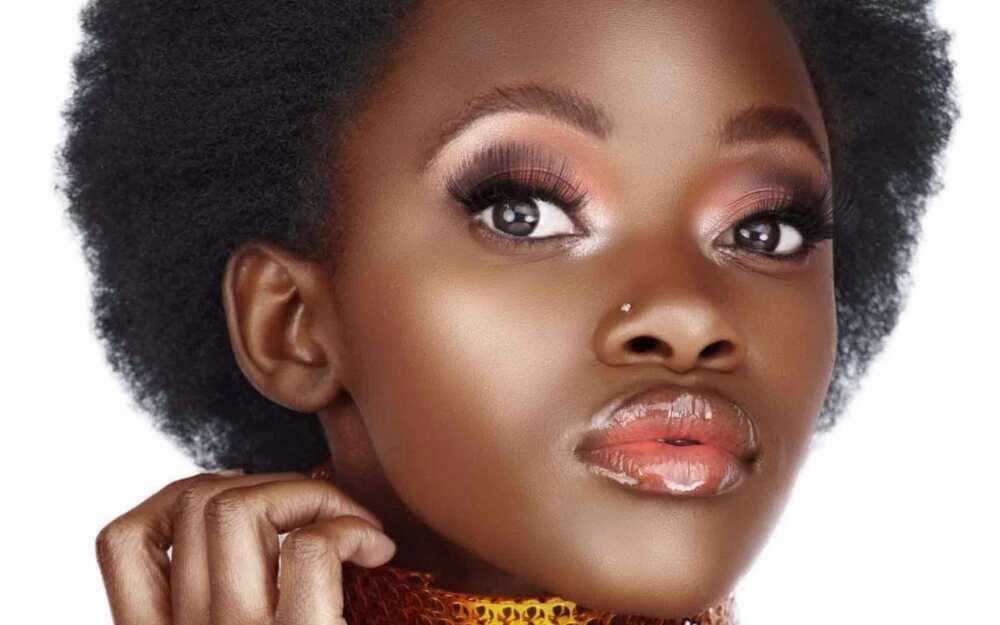 This flavored butter can be used in a vast variety of dishes. You can also add other fruits, herbs, vegetables and spices to boost up the flavour properties. Mango butter can be your perfect substitute for regular butter as it brings that extra tropical taste to your dishes. Did you know that you can make this butter in your kitchen?
Do you want to know the best part?
We will teach you how to make mango butter at home! For this, you will need:
- Unsalted butter (one cup);
- Mango (one cup);
- Plastic wrap;
- Mixing bowl;
- Blender;
- Spoon;
- Knife.
Mango butter recipe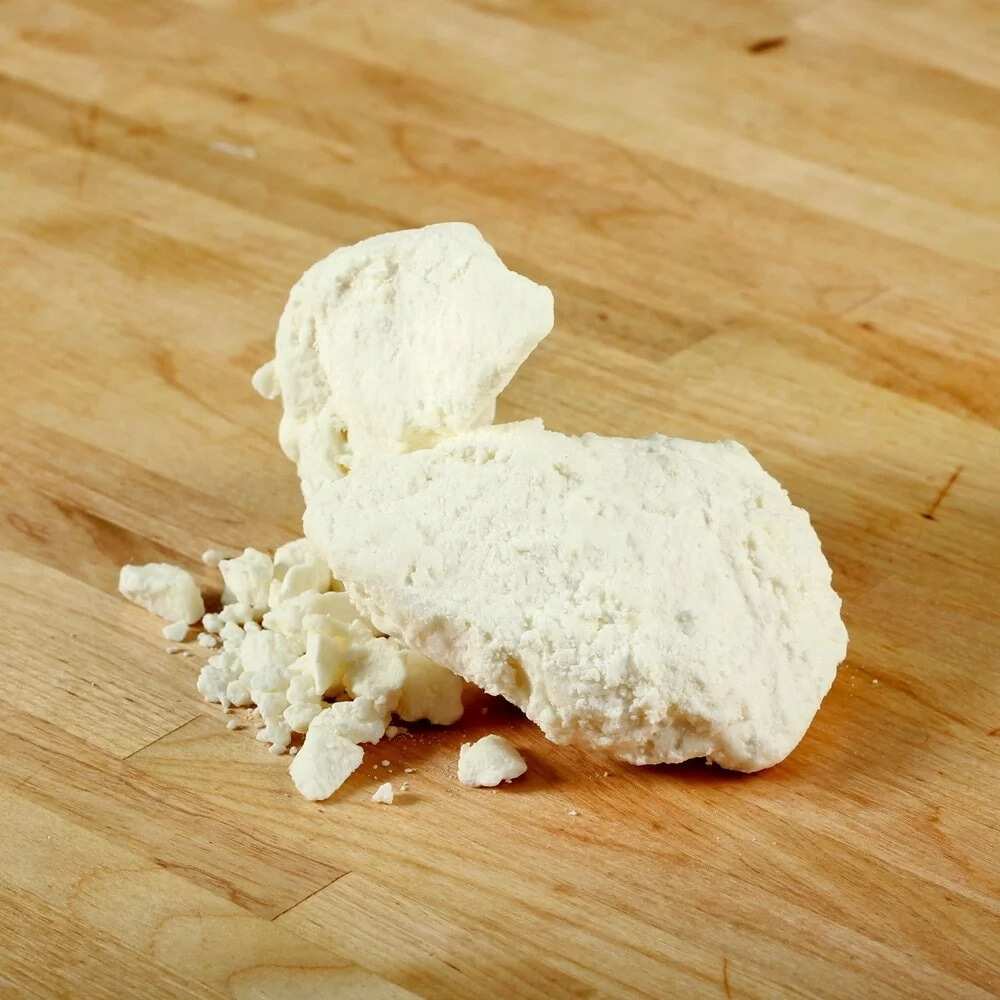 - Cut your ripe mango down the middle and remove the big seed from it;
- Scoop out the flesh of the mango;
- Chop or puree the mango;
- Place the mango into a blender (or any food processor);
- Mix the mango puree with unsalted butter (use a mixing bowl for that);
- You can now place the butter in your dish or just freeze it in a fridge;
- You can store your mango butter in the fridge up to two weeks.
If you think that this is a great recipe for mango butter, then think twice! Legit.ng presents you a second option for making mango butter. Only this time, this version of mango butter can't be added to your dishes. It`s simply a clean beauty product.
What do you need to make mango beauty product?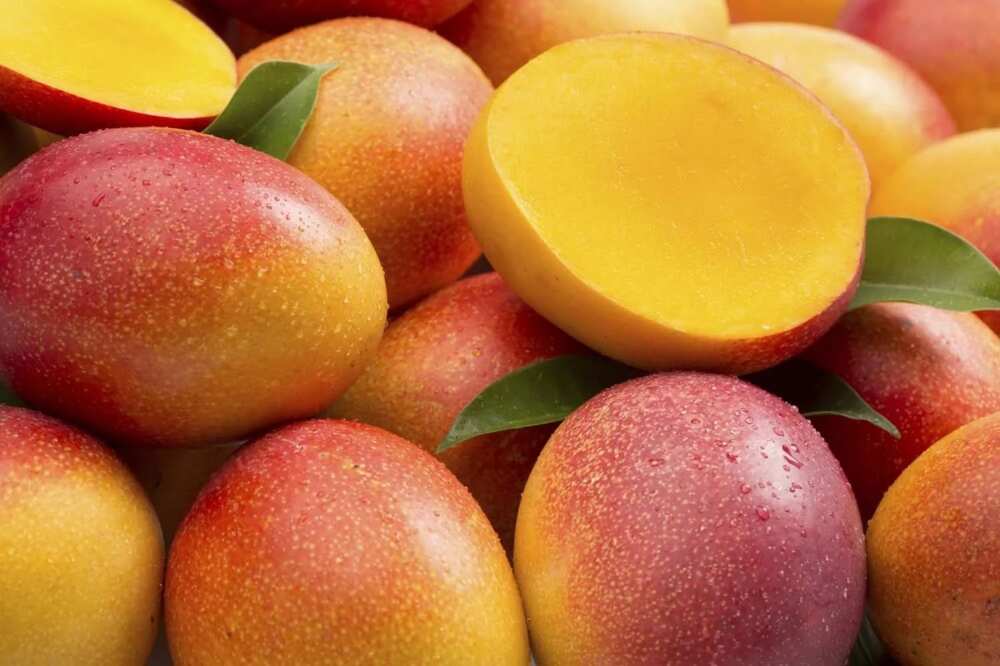 READ ALSO: How to get remnant water out of cold pressed coconut oil
- Jar (it should be airtight);
- Large pot;
- Mixing bowl;
- Glass bowl;
- Stirring spoon;
- Whisk.
Ingredients for Mango Butter (skin care version)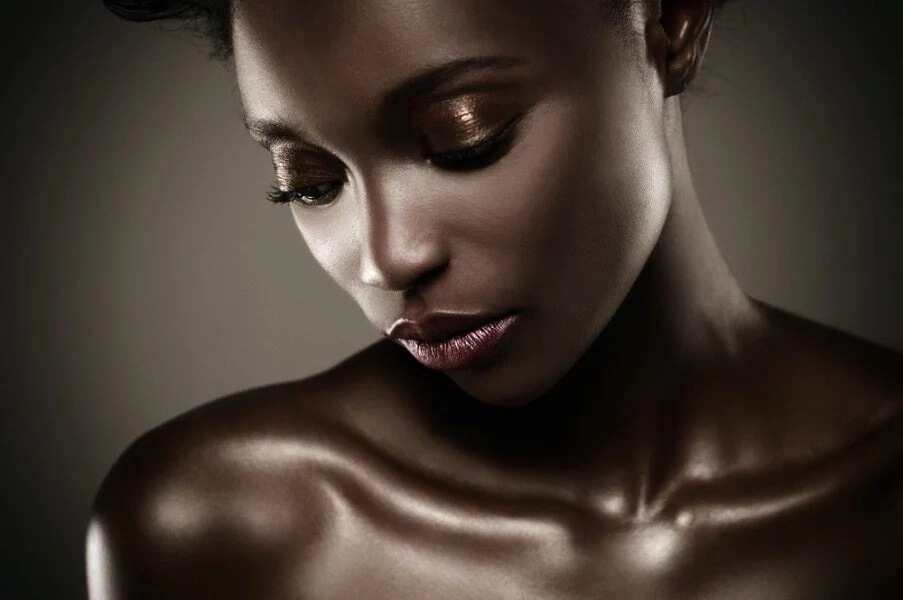 - Mango essence oil (20-25 drops);
- Almond oil (1/2 cup);
- Mango butter ( Yes. You will need to prepare the mango butter according to the previous recipe. You will need at least half a cup of mango butter.);
- Shea Butter (one cup).
Mango Butter for Skin Recipe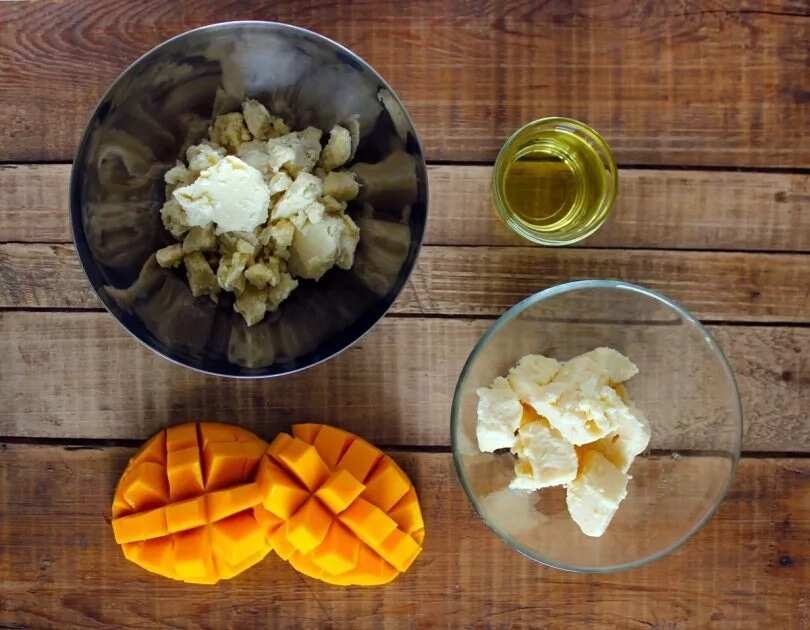 - Fill your pot halfway with water. Now, place a glass bowl in the pot of half-immersed water. You can now place the mango butter and shea butter in the glass bowl. Set your stove up to medium heat. With the water boiling, melt the butters down. Do not forget to continue to stir the butter.
- Remove the glass with butters out of the pot after they have melted completely.
- Mix the mango oil and almond oil.
- Bring the two mixtures (butter and oil) together and place in a fridge for chilling. (The mixture needs at least 20 minutes to chill)
- When the mixture is cooled – whisk it until you get a soft, creamy texture.
You can now massage this cream into your skin to soften it. If you need to store it, then place in airtight containers. Your mango butter can be stored for 3-4 months.
Benefits of Mango Butter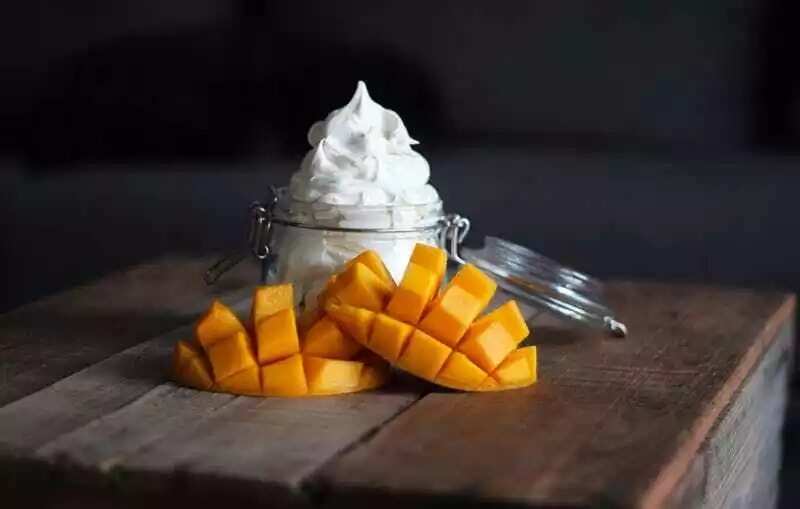 Mango butter properties are plenty. Just take a look at the short list of benefits from Mango Butter:
- It`s a great source of vitamin A;
- It smoothens your skin, thanks to the vitamin C;
- It`s a good moisturizer for dry skin;
- Reduces wrinkles and fine lines;
- It can protect from environmental stressors (sun beams, the wind);
- It can calm insect bites;
- Heal up wounds;
- It has anti-aging properties.
Mango Butter in Nigeria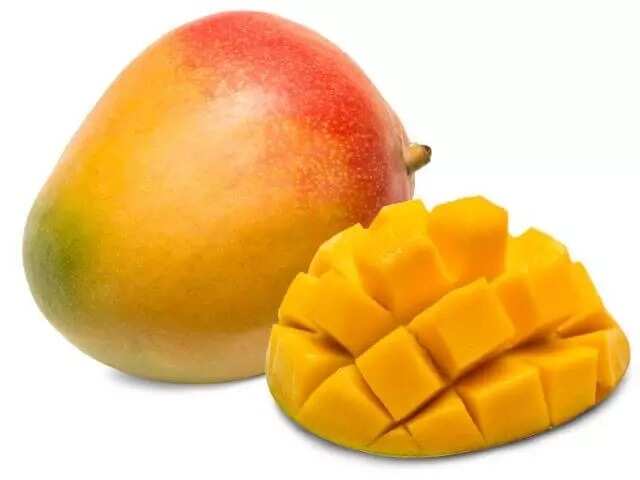 If you are looking for a great cream for skin care, then you should consider using mango butter! If you follow the first recipe, you can get a great butter for your dishes. It can make your meals taste fantastic and tropical. The second recipe is your natural homemade skin care cream! Use it to heal up your skin and take advantage of its anti-aging properties.
READ ALSO: How to make fish feed at home?
Source: Legit.ng