Moi Moi recipe with bean flour
Who does not like the taste of the Moi Moi? This classic dish that every Nigerian knows from childhood is a great example of the traditional African food. Everyone knows that it is usually made out of fresh beans. But what do you do if all you have at your disposal is bean flour? Do not fret, we will tell you how to cook moi moi with bean flour. This method of how to make moi moi will not disappoint you!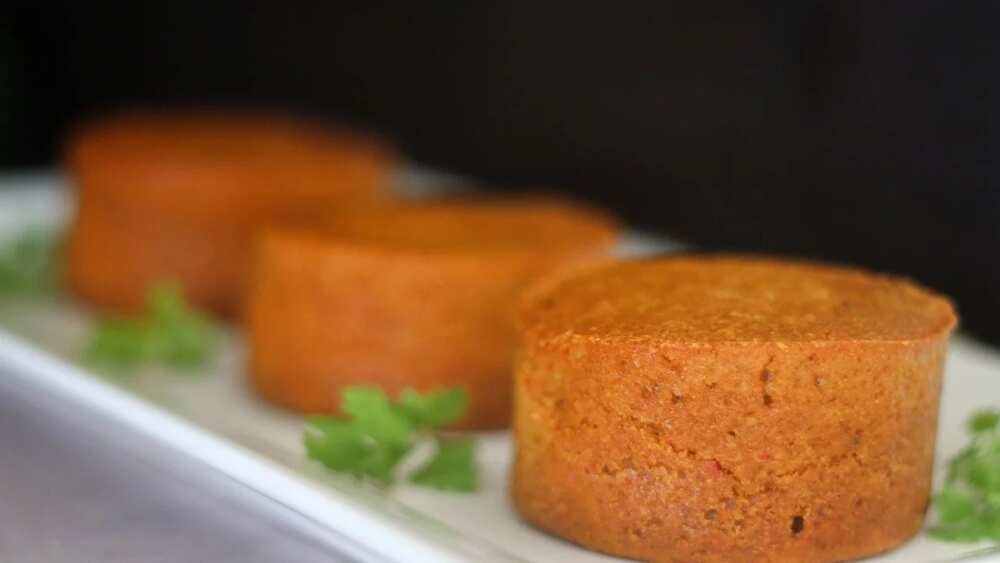 Moi Moi, also known as Moy Moy, Moin Moin, Mai Mai or Moyin Moyin (that is a lot of names!) is a Nigerian meal loved by all. Usually it is reserved for special occasions, like birthday celebrations or weddings. Moi Moi can actually be enjoyed at any time, without any particular reason. It can be a standalone dish or you can pair it with other meals like rice or pap.
There are many various ways of how to prepare moi moi. Most of these food recipes involve using fresh beans. However, if you do not like those or simply do not have any beans at hand, you can use bean flour instead! It might seem a bit challenging to use flour instead of beans, but the end result is just as delicious. So continue reading for our moi moi recipe with bean flour.
Best Moi Moi recipe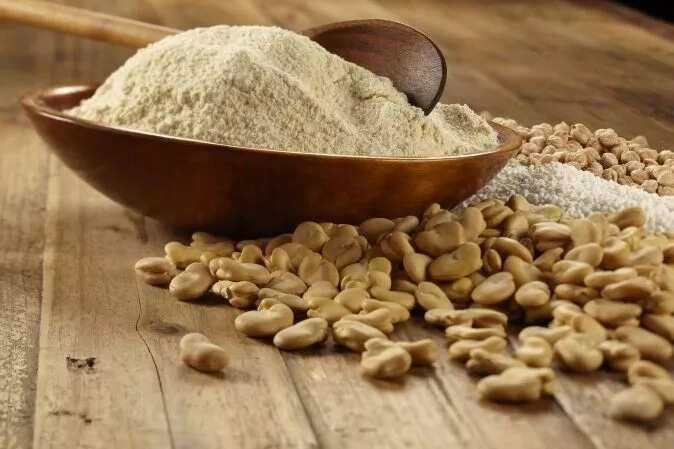 For this recipe, you will need:
♦ 250 grams of bean flour
♦ 2 tbsp. of crayfish (ground)
♦ 3 stock cubes
♦ 1 tsp. of nutmeg (ground)
♦ 2 medium-sized onions
♦ 2 Tatashe peppers OR 200 grams of tomato puree
♦ 3 tbsp. of vegetable oil
♦ 1.2 litres of cool water
♦ salt and pepper to taste.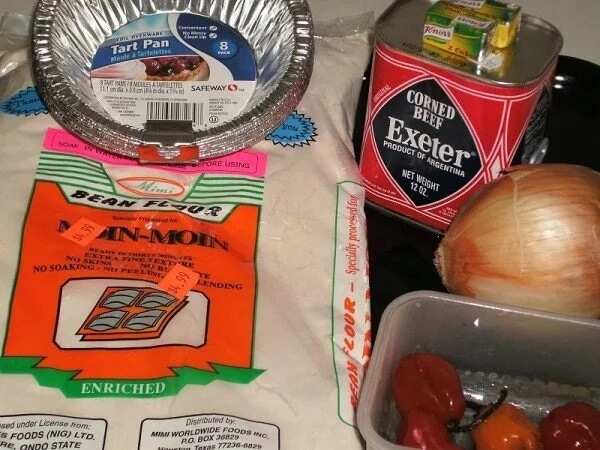 There are also three optional ingredients you can add to your moi moi. It is completely up to you, but each of these options will add more flavour to your dish. You can add hardboiled eggs cut into small cubes, cooked bone marrow or corned beef. You should add bone marrow and corned beef at the mixing stage. The eggs should be added almost at the very end. It is advised to use one of the options and not all three at once.
To cook the moi moi, you will need to use something to wrap/put them in. For that purpose, you can use Uma leaves, moi moi jackets, aluminium foil or plastic bowls.
Now that you have your ingredients ready, let's move on to the cooking part.
Instructions:
Step 1. Before you start with your ingredients, prepare your containers of choice for the moi moi. Wash and soak the leaves if necessary, or prepare the aluminium foil/plastic bowls.
Step 2. Mix the flour with 500 ml of water. Continue mixing until there are no more big lumps. It is best to add water gradually to the flour. After you are done, cover the bowl and leave it for three hours.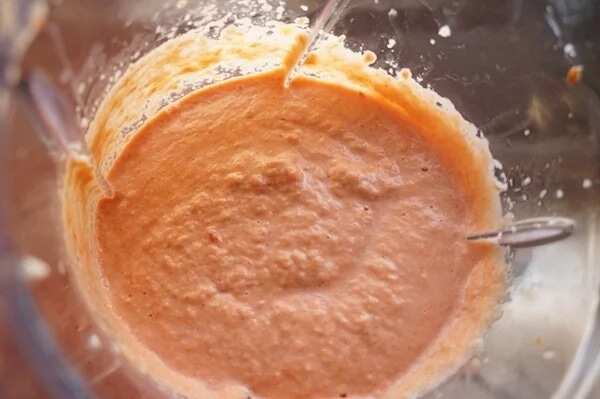 Step 3. Prepare other ingredients. Cut up the onions, crush the flavour cubes, wash the tatashe peppers, deseed them and cut them into small chunks.
Step 4. Mix the crayfish, nutmeg, stock cubes, and peppers/tomato puree with some water and set it aside.
Step 5. After 3 hours have passed, add the mixture from the previous step to your soaked bean flour. Add the onions to the mix and stir until well combined.
Step 6. Put the mixture into a blender and blend until the moi moi batter is nice and smooth. Do not add water just yet. When it is blended, pour the batter into a large bowl.
Step 7. Place a large pot on the stove and boil some water in it. 200 ml should be enough.
Step 8. Add the rest of the water to the batter. Stir while adding it. Add your vegetable oil and optional ingredients (bone marrow or corned beef). Add the seasonings and stir.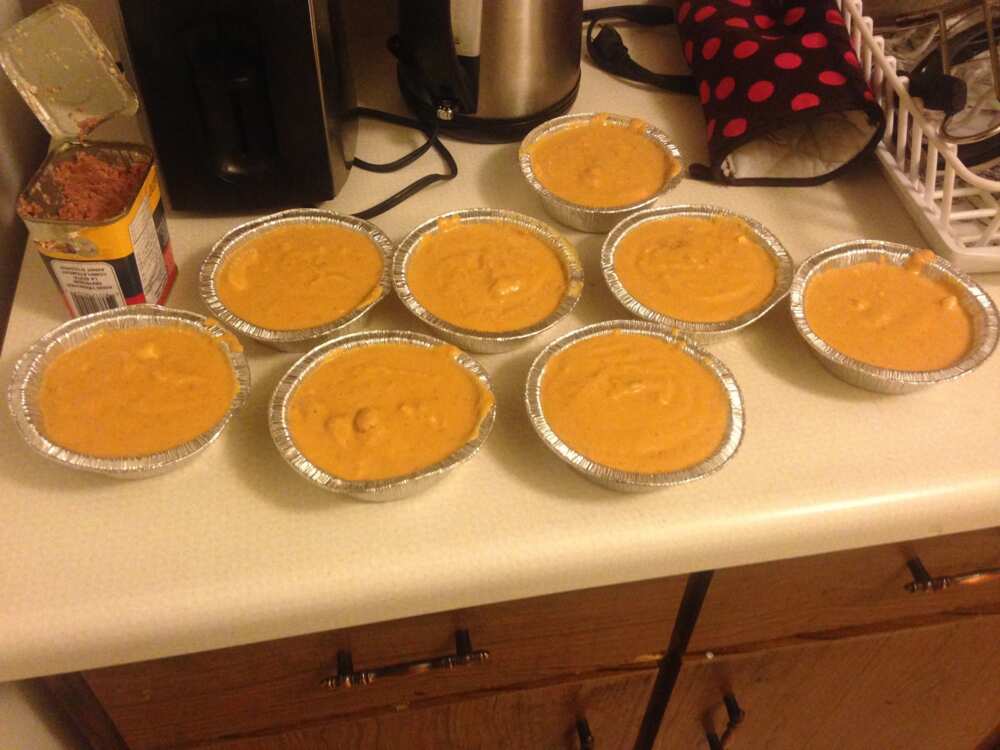 Step 9. When the water on the stove is boiling, place some aluminium foil or wire mesh on the bottom of the pot to act as a base.
Step 10. Place the moi moi batter in your containers of choice. If you decided to go with the eggs, it is time to add them now. Seal/cover the containers and put them in the pot. Covet the pot with a plastic bag or some more aluminium foil to prevent heat from escaping. Start cooking them on medium heat. From time to time, check the pot and add more water, if necessary.
Step 11. The moi moi should be cooked for at least an hour and a half. However, if you use bowls, it might take even longer. To check if your moi moi is ready, poke it with a knife or a toothpick. If it comes out stained, it means that moi moi is still not done. If the knife/toothpick is only slightly smeared, then the moi moi is ready.
Step 12. Take the moi moi out and let them cool. Once they are cool, they are ready to be consumed. You can now call your friends and treat them to this delicious Nigerian dish!
Calories in moi moi and their nutritional value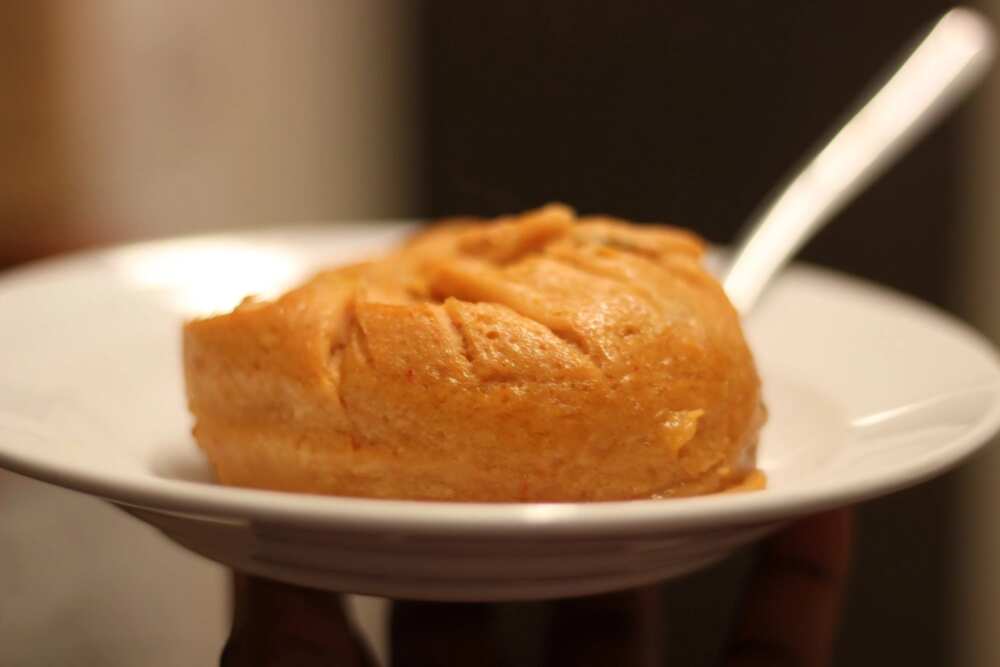 READ ALSO: Hips enlargement food
For those who count their calories and care about nutritional value of the food they eat, we prepared a breakdown of moi moi's nutrients and calories.
In one serving of moi moi (approximately 140 grams), you can find:
☑ 28 g of carbs
☑ 12 g of protein
☑ 10 g of fats (5 g of monounsaturated fat, 4 g of saturated fat, 1 g of polyunsaturated fat)
☑ 5 g of dietary fibre
☑ 4 g of sugars
☑ 276 mg of sodium
☑ 10 mg of cholesterol
Total amount of calories: 239.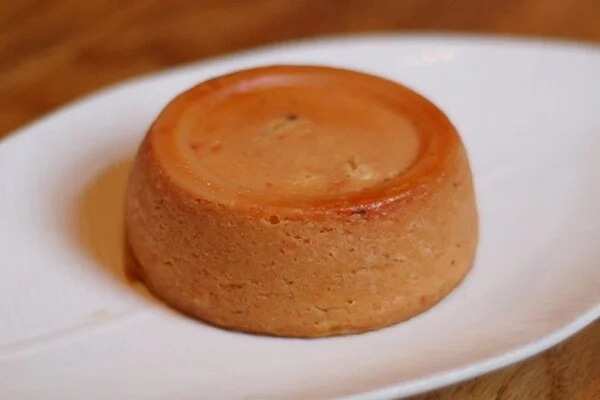 In one portion of moi moi, you get the following daily values (for a 2000-calorie diet):
☑ 21% Iron
☑ 7% Vitamin C
☑ 5% Calcium
☑ 2% Vitamin A
Now you know how to cook Nigerian Moi Moi and what nutritional value they have. You can wait for the next big event to show off your cooking skills. Or you can go to the kitchen right now and make yourself a serving of the delicious moi moi. Bon Appetit!
READ ALSO: Intercontinental dishes in Nigeria
Source: Legit.ng