Kayan Mata recipe: a step-by-step guide on how to prepare it
Kayan Mata literally means a woman`s property! This fantastic herb is used in northern tribes to enhance love and intimacy. Women have Kayan Mata, while men have their own version called Maganin Maza. Kayan Mata can make your life better! How? Continue reading to find out!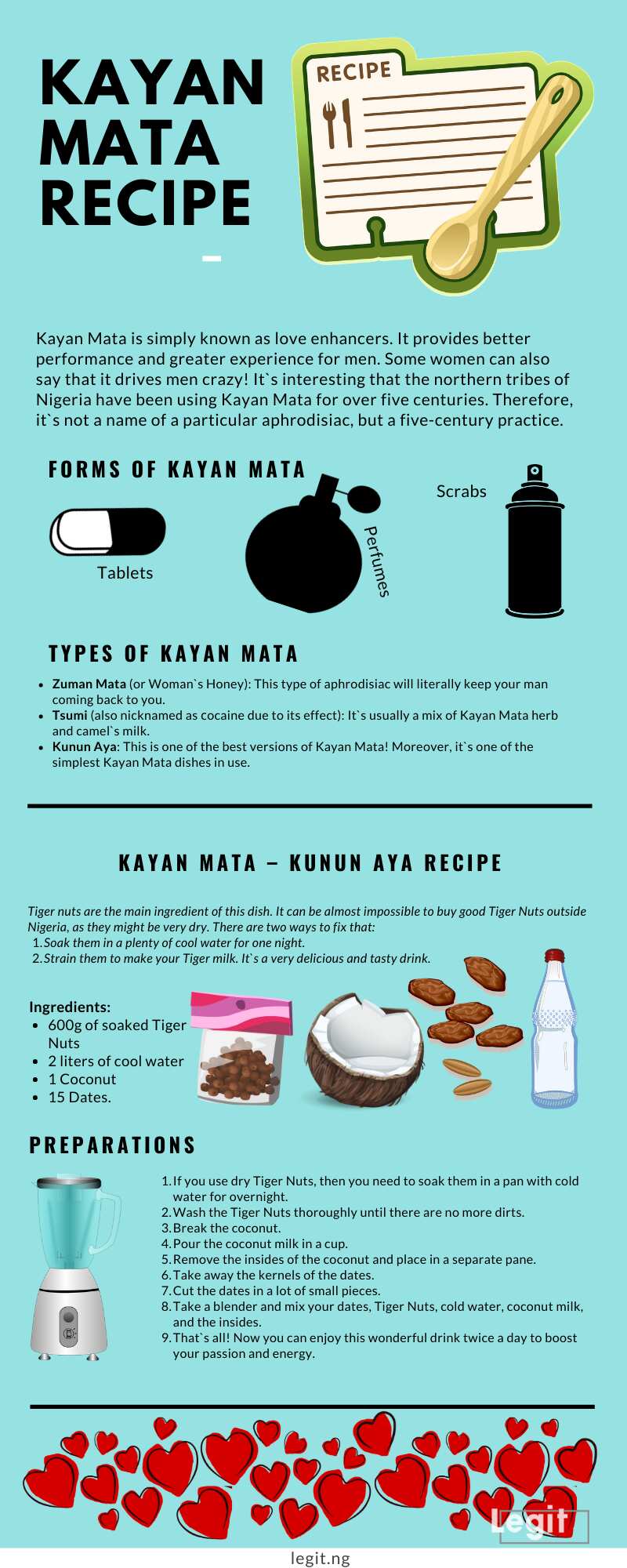 What is Kayan Mata
Kayan Mata is simply known as love enhancers. It provides better performance and greater experience for men. Some women can also say that it drives men crazy! It`s interesting that the northern tribes of Nigeria have been using Kayan Mata for over five centuries. Therefore, it`s not a name of a particular aphrodisiac, but a five-century practice.
Traditionally, Kayan Mata is created to keep married couples and loved ones together. You can find various types of Kayan Mata in different forms:
These types of Kayan Mata are usually used by women and transferred from one generation to another. If you look at Kayan Mata pictures, you will certainly find Zuman Mata or Woman`s Honey. This type of aphrodisiac will literally keep your man coming back to you. Another traditional dish of Kayan Mata is called Tsumi.
Tsumi is also nicknamed as сocaine due to its effect. It`s usually a mix of Kayan Mata herb and camel`s milk. It`s a very strong mixture that can help your man to stay true to you.
Kunun Aya is one of the best versions of Kayan Mata! Moreover, it`s one of the simplest Kayan Mata dishes in use. Let`s take a look at its step-by-step preparation.
Kayan Mata – Kunun Aya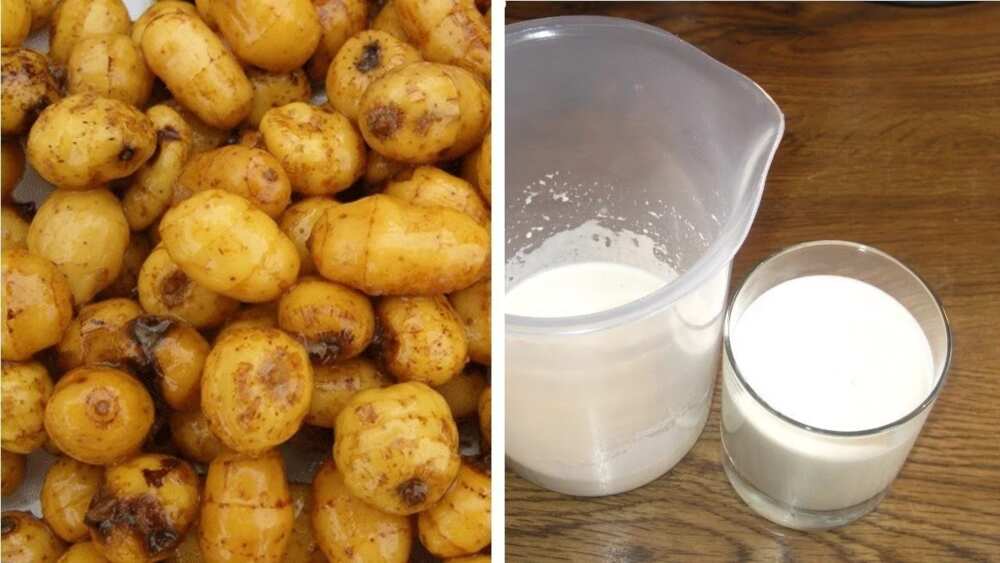 Kunun Aya or Tiger Nuts Milk is one of the best dishes to make any man ready for an intimate session with his wife. Tiger nuts are the main ingredient of this dish. It can be almost impossible to buy good Tiger Nuts outside Nigeria. If you see them, you might notice they are very dry. If this is the case, you will need to soak them in a plenty of cool water for one night.
Another good way to enjoy these nuts is to strain them to make your Tiger milk. It`s a very delicious and tasty drink. Even Spanish people use this recipe! They call this drink – Horchata de Chufas.
Kayan Mata Ingredients
600g of soaked Tiger Nuts;
2 liters of cool water;
Coconuts (1);
Dates (15).
Recipe of Kayan Mata: Preparations
If you use dry Tiger Nuts, then you need to soak them in a pan with cold water for overnight.
Wash the Tiger Nuts thoroughly until there are no more dirts.
Break the coconut. Pour the coconut milk in a cup. Remove the insides of the coconut and place in a separate pane.
Take away the kernels of the dates. Cut the dates in a lot of small pieces.
Take a blender and mix your dates, Tiger Nuts, cold water, coconut milk, and the insides.
That`s all! Now you can enjoy this wonderful drink twice a day to boost your passion and energy.
More about Kayan Mata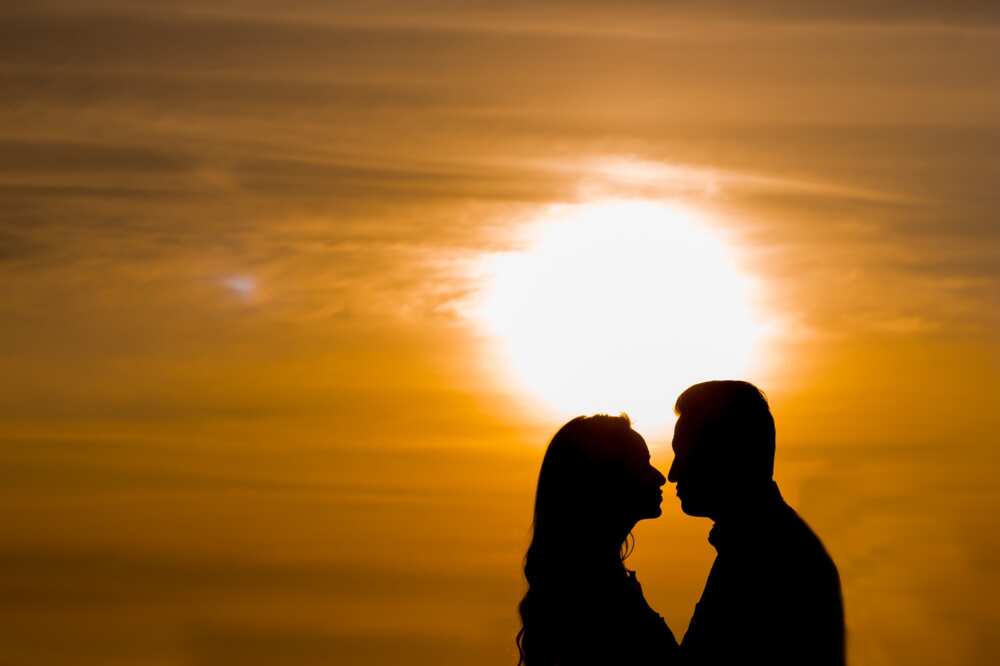 If you want to perform well, then you may need to take SIMI. This wonderful dish should be taken hours before your session. You just need to mix some cold water, Kayan Mata herbs, and honey. Take this mixture a few hours before the performance.
Zabuza Kama or red powder. This type of Kayan Mata can be drank with yogurt. It can drive your man crazy with passion.
The most interesting version of Kayan Mata is a specially prepared chicken. A newly married woman would eat this chicken before her wedding night. It`s usually prepared by women from the bride`s side. It`s needed to help women to become pregnant.
Kayan Mata Traditions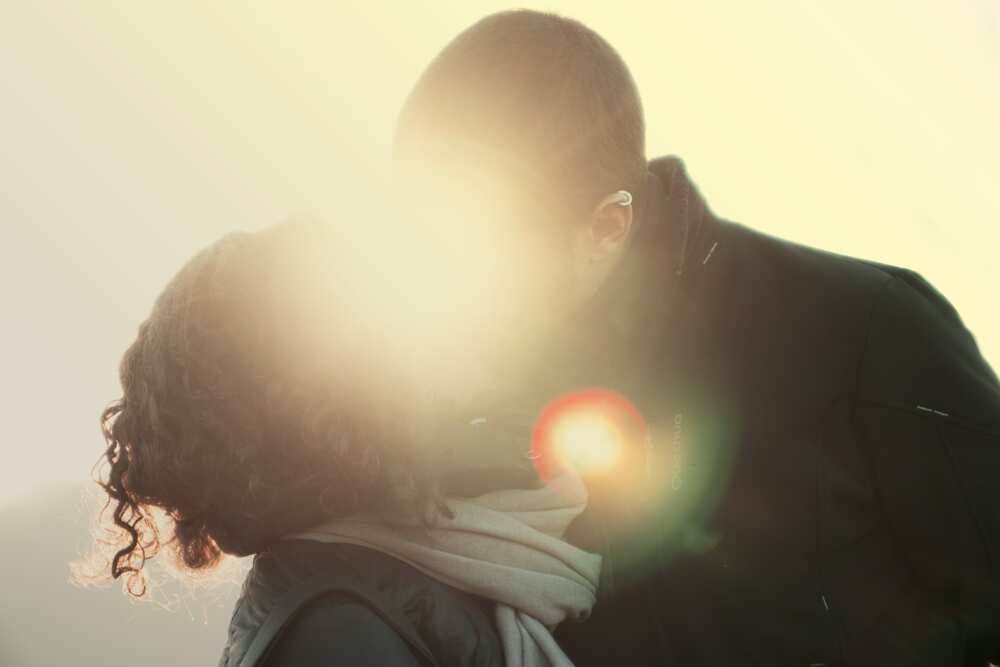 Kayan Mata is a special set of aphrodisiacs that can have been in use for years and the recipes are transferred from one generation to another. This tradition has a history of over five hundred years. Therefore, it`s no wonder that Nigeria has one of the highest rates of child birth. About eleven thousand babies are born every day in Nigeria.
Kayan Mata is a special approach by Nigerians to maintain fertility. Also, it can be used to enhance physical intimacy and keep passion strong between the spouses.
Source: Legit.ng