Current price of rice in Nigeria is growing - Why?
Rice is one of the most common staples used for the preparation of many delicious Nigerian dishes. Some of our favorite and the most popular world renowned rice dishes are the Nigerian Jollof and fried rice. Over the past two years, consumers had to dig a bit deeper into their pockets to purchase rice so that they can continue to enjoy their favorite meals. The price of rice has been increasing. This increase has caused many people to become disgruntled. To learn more about the current price of rice in Nigeria continue reading this article.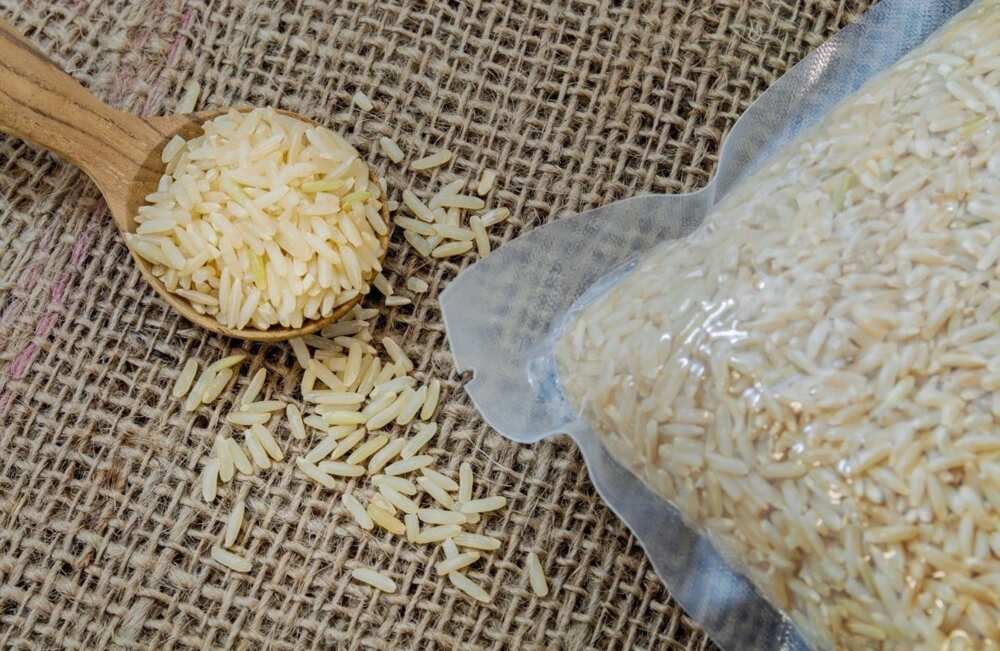 Current price of rice in Nigeria
The price of rice in Nigeria has increased due to the dive in currency and the import ban. As a result of this increase, more Nigerians are investing in this industry. Rice production industry has even gained the attention of Nigeria's richest man, Aliko Dangote, whose brand of rice is now called "Dangote Rice". Other individuals, local farmers, some of whom were unemployed or just saw this field as a great opportunity ventured into it. The image below shows Mr. Dangote and some of his brands of rice.
READ ALSO: Rice producing states in Nigeria.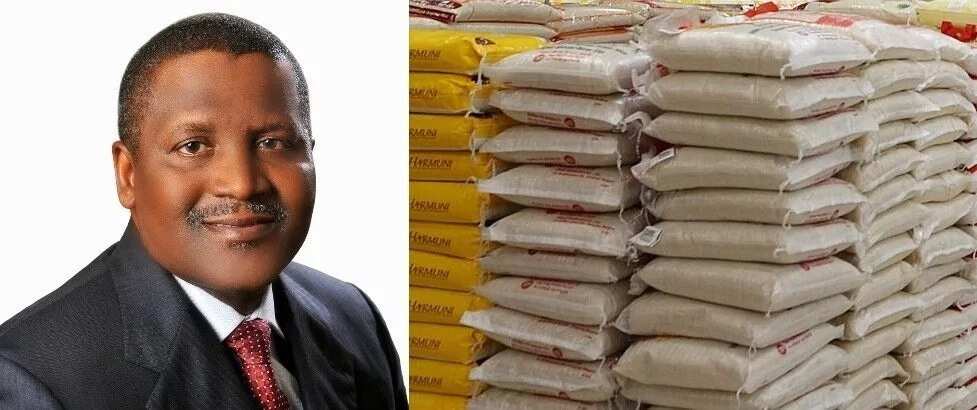 Aliko Dangote and other people who invest in this industry are making more rice available while also creating more job opportunities and increasing their income. Since the end of June to early July, the cost of a local bag of rice in Nigeria can is about N700 for 1kg. A 50kg bag of Dangote or foreign rice can be found at an average of N10,300 and local stone-free rice for N9,500.
Made in Nigeria rice
Rice is sold a lot cheaper in Nigerian's markets than in most of our walk-in or online stores. In the market, the rice that is mostly sold is local, which is often called the "Made in Nigeria rice". Though it is cheaper when compared to the others, a lot of people have complained that it contains a lot of stones. The removal of stones is a tedious task for some farmers because:
● they use their own home made machines.
● they are working quickly to meet the high demands for rice.
The preparation of Nigerian meals then becomes more time consuming because all the stones have to be removed completely for safe consumption.
READ ALSO: Dangote targets 10,000 jobs with rice growers scheme.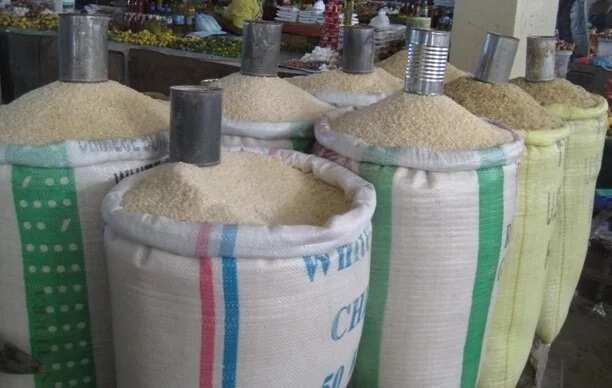 Thanks to the intervention of our own farmers and investors, Nigeria is on the road to recovery as regarding the production and consumption of rice. We no longer have to think of giving up our delicious meals and opting for another that would have been our last resort on a normal day. With the continued provision by our farmers and improvement of the global oil prices, the Naira should recover thus making rice import cheaper and possibly canceling the ban.
READ ALSO: JUST IN: Rice importation remain banned - Customs.
Source: Legit.ng