Richest Nollywood actress
Nollywood is always sparkling and gorgeous. Most of the sparkle comes from the beautiful actors and actresses, and the rest comes from their gold and diamonds. Being a Nollywood actor is a prestigious and well-paid occupation, although different actors get paid differently. Do you want to know who is the luckiest and the richest Nollywood actress at the moment? Continue reading and find out!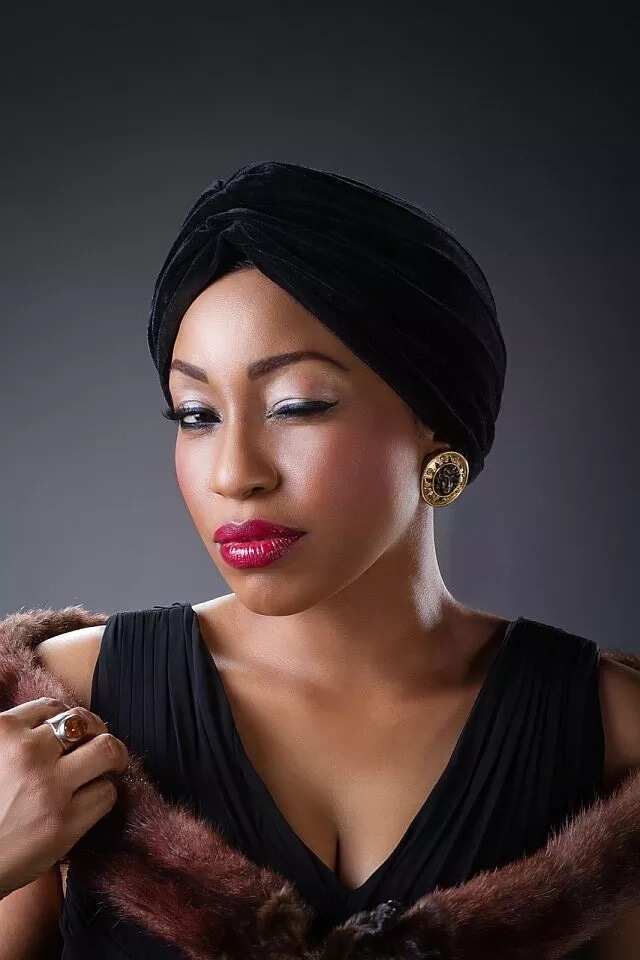 There are multiple lists of highest paid and wealthiest actresses in Nollywood. The contenders for the spot of the richest Nollywood actress are often different. However, most of the authors of these rankings agree on the winner of this title. Behold, the richest Nollywood actress 2017 is Rita Dominic! We will tell you everything we know about this famous Nollywood star, so stay with us.
Rita Dominic biography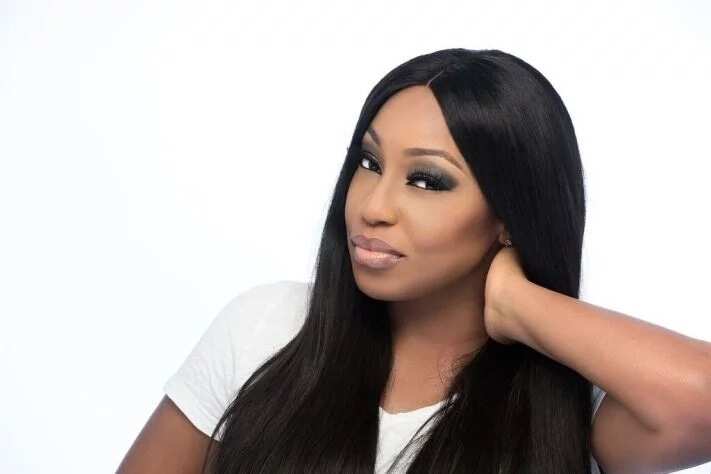 Rita Uchenna Nkem Dominic Waturuocha is an award-winning Nigerian actress and producer. She was born on July 12, 1975 in Mbaise, Imo State. Her zodiac sign is Cancer.
Rita was born into the royal family of Eze Nwaturuochas. Their reign covers the government area of Aboh Mbaise in Imo State. She has three siblings. Both of her parents were involved in medicine: her father worked as a medical doctor, while her mother was a nursing officer.
Despite the previous fact, Rita knew from early years that she did not want to follow in her parents' footsteps. She wanted to be an actress. Even though her family was surprised, they expressed their support of her choice not only in words, but also in action. After they saw her through her graduation from the very prestigious Ikot Ekpene College, they sent her to pursue her dreams in the University of Port Harcourt.
She did not disappoint her family, and in 1999, she received a Bachelor's degree with honors in Theater Arts. However, she started acting way before she got her degree. She acted in school plays and even starred in several TV shows for children. Those shows aired on the local channels of her native Imo State.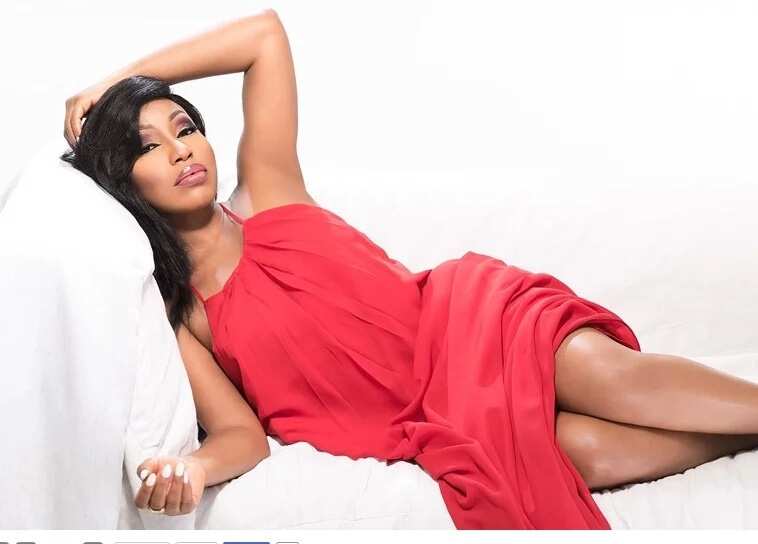 As she was finishing up her university education, she made her Nollywood debut in 1998. Most sources claim that it was a film called A Time to Kill. On the other hand, her bio on her official website (RitaDominic.net) disagrees. According to it, the first movie that featured Rita Dominic was My Guy, which was produced by Basorge Tariah and directed by Obi Osotule.
Since then, she has starred in more than a hundred Nollywood films. Her most notable films include '76, Shattered, Distance Between, All My Life and others. She starred alongside such Nollywood stars as Desmond Elliot, Olu Jacobs, Genevieve Nnaji and so many others. Rita also tried her hand at producing movies. 2012's The Meeting that she produced earned her several prestigious awards.
She is currently advertising her latest TV show called Bankers NGR which was shot in 2016. In the show, she plays Ngozi Mba, who is the Head of Marketing department at the Sun Country Bank. Rita seems to be very excited about this show, so don't forget to give it a watch.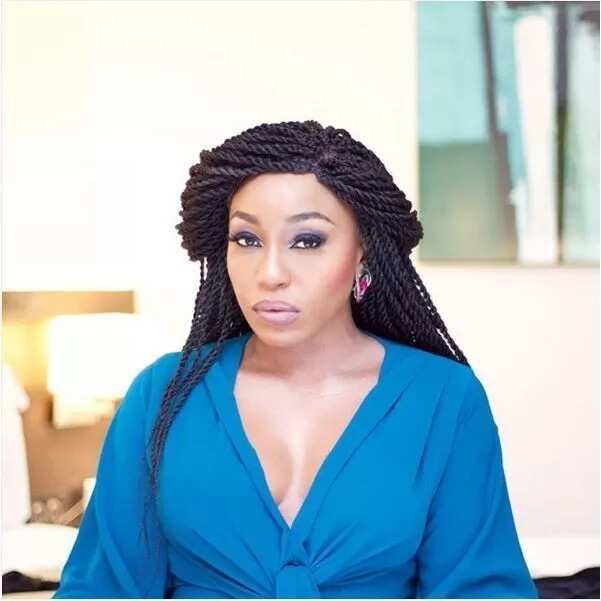 READ ALSO: Queen Nwokoye biography
During her career, Rita earned a lot of awards and nominations for her acting and production works. They include multiple awards in the 'Best Actress' category (both lead and supporting roles) for her parts in Shattered, The Meeting and Finding Mercy. In total, she has at least 15 awards and even more nominations.
You can find the queen on Instagram (@ritadominic), where she posts pictures of herself, as well as posters for upcoming events. Join her 2.3 million followers. If you are interested in Rita's fashion sense, be sure to check out her other Instagram page (@stylewithritadominic) for fashion inspiration.
You can also keep up with her on Twitter (@ritaudominic), where she has 626 thousand followers. In addition, Rita also has a Facebook page (RitaDominicOfficial), which was liked by almost 1.7 million people.
Rita Dominic controversy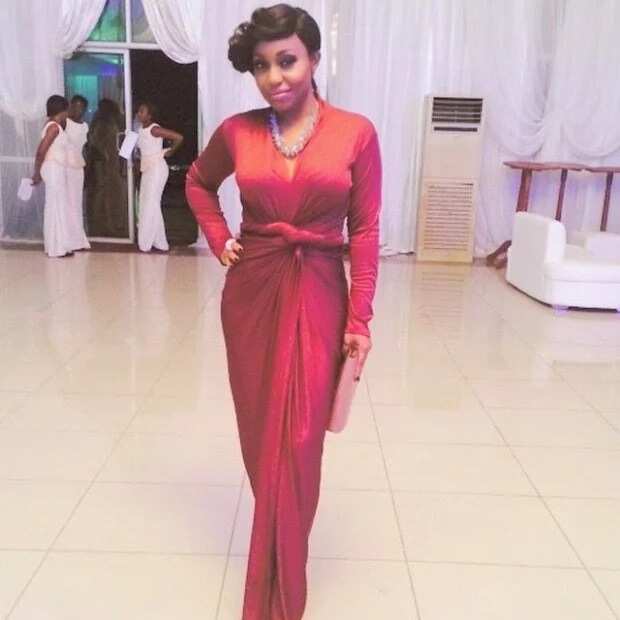 Of course, you cannot be this successful and not get involved in any drama or controversy of some kind. Most talked about topics of Rita's life are her romantic involvements (or the lack thereof) and the shade of her skin.
The first one bothers people, as, at the age of 41 (almost 42), the actress has never been married or had any children. Media outlets linked her to many of her male colleagues, such as Jim Iyke and Mikel Obi, but most of those were only rumors.
The media is also at fault for click-baiting and misleading their readers. There are many articles out there claiming they have pictures of Rita's wedding, or that the actress is pregnant. In reality, those are just snaps from various shoots, as the actress have played a bride at least four times now.
The other controversy is around Rita's skin. Many think that she has been bleaching her skin to appear whiter than she really is. We cannot say for sure if she really has been doing something her skin. However, the actress' lighter skin tone can be explained by the use of various photo editing tools, as well as of excessive lighting. Therefore, it is just another way for tabloids to get clicks from fake exposure of the famous actress.
Now that you know all about her life and career, you must be curious about how rich she is. It is what you have probably come here for, anyways. We will not keep you waiting any longer.
Rita Dominic net worth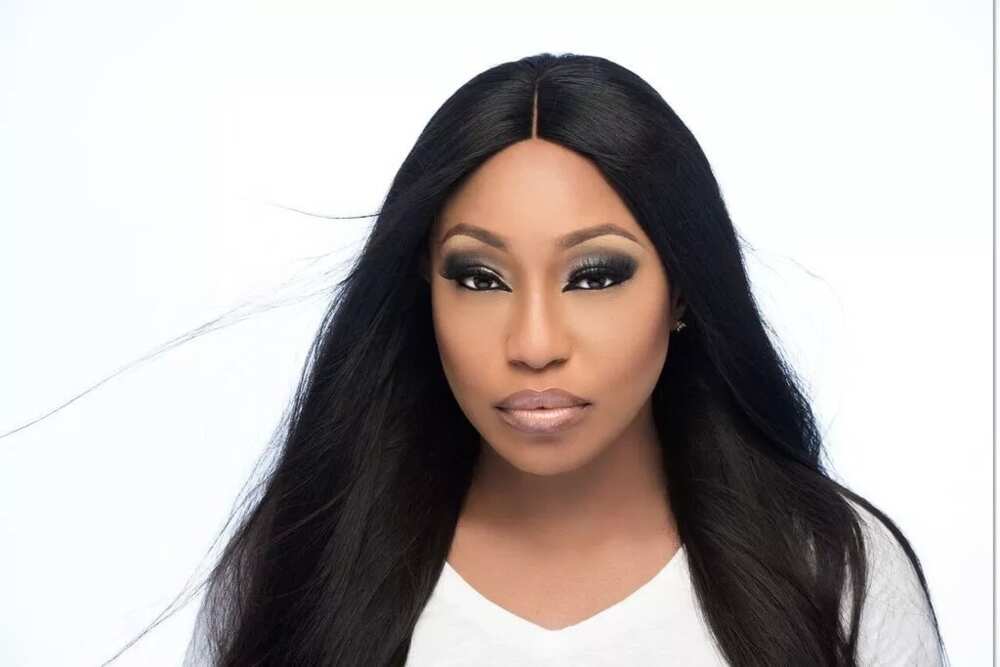 The net worth of Rita Dominic is about as mysterious as the actress herself. Nobody knows for sure how much money she earns or how many assets she has. The tabloids ping her wealth to be from N58 million (according to NigerianBulletin.com) to the whopping N950 million (LoudestGist.Com, GoldMedia.ng). The only thing they agree upon is that she is the richest Nollywood actress in Nigeria.
One can only guess how much money Rita Dominic has. Obviously, her movie deals are not cheap. But media can only speculate on how much she gets for starring in a Nollywood movie. She is also reported to be the owner of real estate in Nigeria, which, depending on the size and location of the property, can mean a huge fortune. But we will never know for sure, unless the actress herself decides to share that information.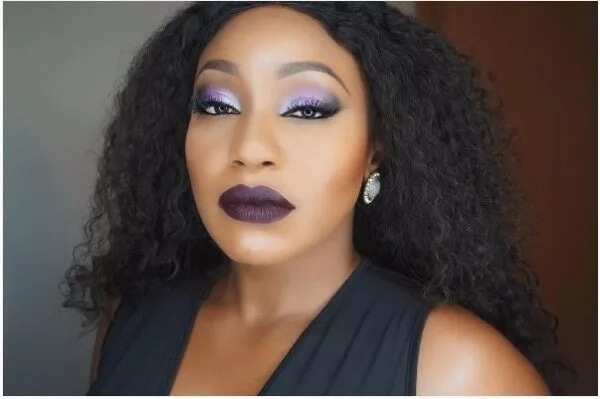 Thanks to her career, she had quite a lot of endorsement deals coming her way. For example, at one point, she was an ambassador for Globacom Nigeria. Her endorsement deals also include Flat Tummy slimming tea, Keystone Bank, Nokia, BK Unique Hair and many others. She even endorsed Goodluck Jonathan during his election period.
She co-founded an entertainment company by the name of The Audrey Silva Company with another famous name in Nigerian film industry — Mildred Okwo, director. The company produced multiple films, including Lagos Tides, La Femme Anjola and Suru L'ere. Being the co-founder definitely has its (financial) benefits. But the actress does not brag about it on social media, like many of her colleagues.
Being the current richest Nollywood actress is definitely not easy. Everyone seems to be too eager to count your money and sniff around your dirty laundry. Nevertheless, the actress stoically withstands the increased attention from the media and the public. For that, we applaud her. We hope to see Rita on our screens soon and wish her to find happiness, if she hasn't done that already. God bless her.
Source: theinfong.com.
READ ALSO: Genevieve Nnaji biography
Source: Legit.ng