Sweetest love story in Nigeria
Almost every one of us enjoy romance. And everyone has the sweetest love story to tell. Nigerians have seen their fair share of sweet couples, each with their own sweetest love story. However, over time, most couples break up and fight, and things go sour. But not with this couple. We are here to tell you the sweetest love story ever told. This has existed for so long that it is older than most of the readers of this article.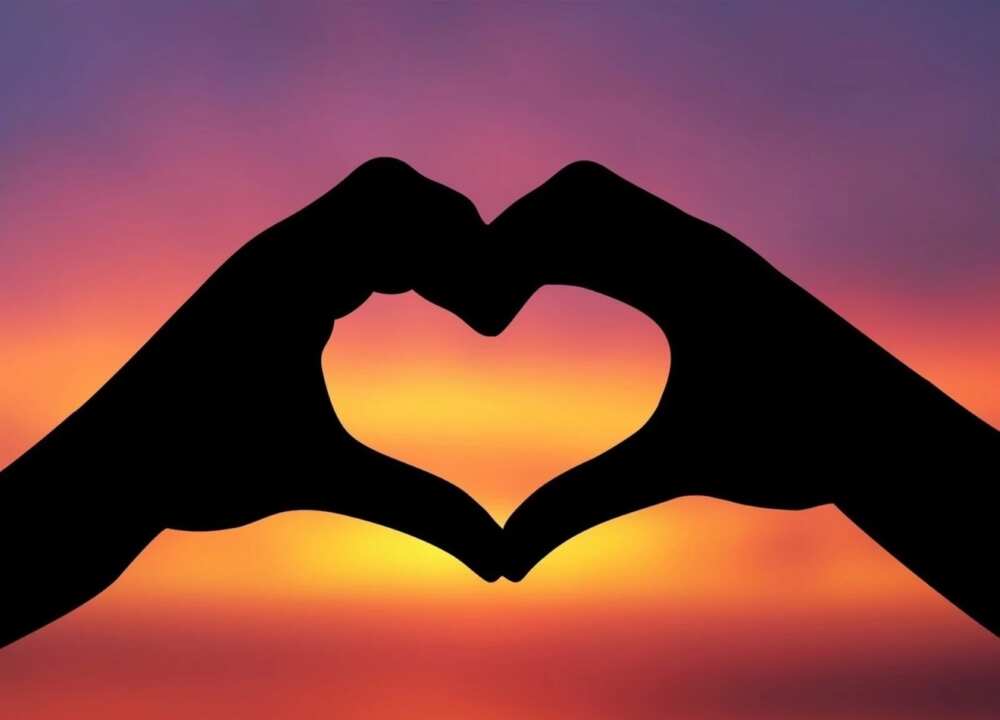 Are you ready to find out who play the leading roles in the sweetest love story of all time? If you have been following Nigerian media for a while, you might have already guessed. If not, we present you the sweetest love story ever — the story of Joke Silva and Olu Jacobs.
About Joke Silva and Olu Jacobs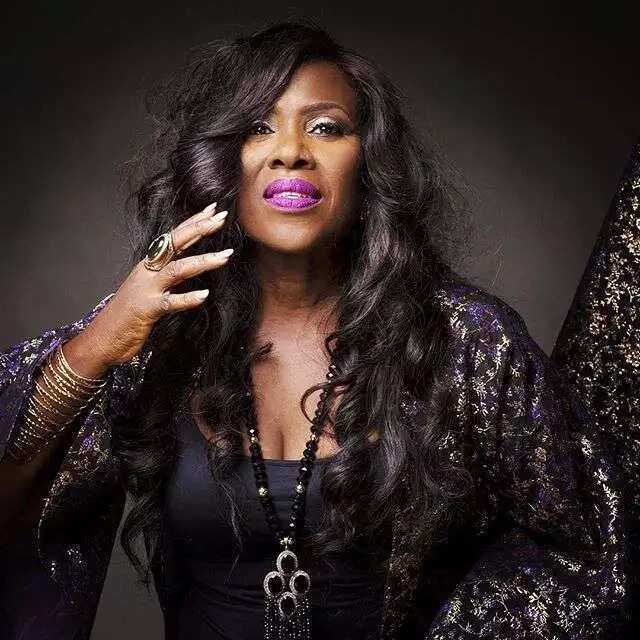 Before we actually get into their story, let's take a moment to find out who they actually are. Bear with us for a bit, if you already know about them.
Joke Silva biography
Joke Silva is a famous Nigerian director, actress and businesswoman. She was born on September 29, 1961 in Lagos, Nigeria. She is known for starring in many films, both in Yoruba and English. Her acting career spans for almost 30 years, beginning with her first ever movie Mind Bending in 1990. Since then, she has appeared on our screens in various roles. Before that, she used to perform in small productions.
Apart from being an actress, she is also a director at Malete Film Village, a businesswoman and a philanthropist. Joke Silva is an avid supporter of the women's movement, and she offers her support to educate and empower Nigerian women.
In her 55 years of life, she has received numerous awards for her achievements, including several wins and nominations for Best Actress (both in leading and supporting roles).
Olu Jacobs biography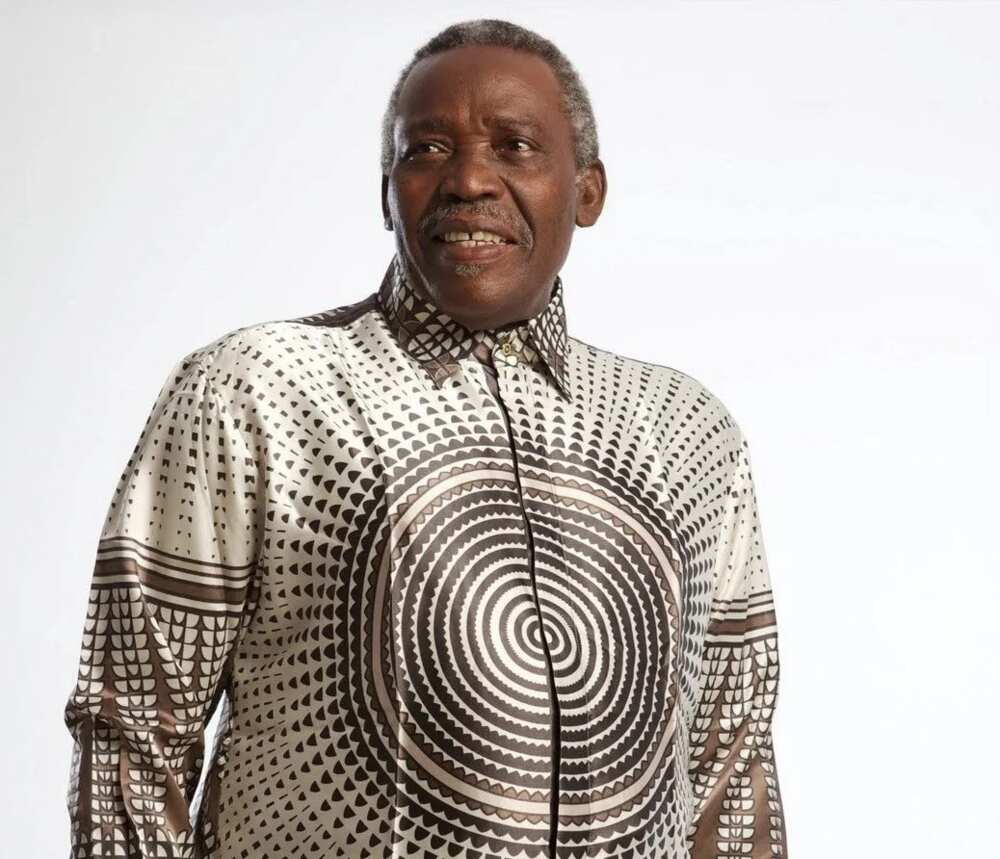 Oludotun (or Olu) Jacobs is a veteran Nollywood actor. He was born on July 11, 1942 in Abeokuta. His career saw its beginning in the 70s, when he starred in a number of different English TV shows (Angels, Barlow at Large. The Tomorrow People and many others.) His acting portfolio consists of over 120 Nollywood movies and several dozen British and Nigerian TV series.
In addition to his television and film career, Olu Jacobs also appeared on stage in the early years of his career, both in Great Britain and in Nigeria.
His acting career did not go past the critics unnoticed, which got him several awards and nominations for his lead and supporting roles in Nollywood. This July, he will be celebrating his 75th birthday, and he certainly won't do it alone.
Yes, you've guessed it, we are finally going to tell you about the beautiful love story of Joke Silva and Olu Jacobs.
Their love story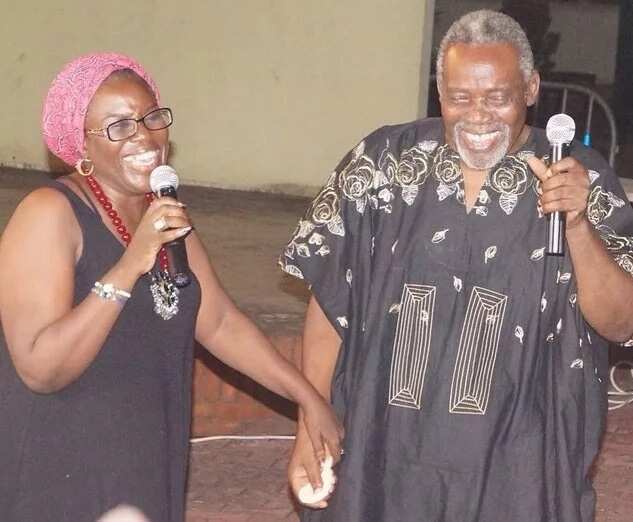 READ ALSO: Davido and Sophie Momodu
This story began in 1981, the time when a large portion of our readers weren't even born yet. Joke Silva and Olu Jacobs crossed paths in the Lagos National theatre at the celebration of Nigeria's 21 years of independence. The actors were preparing for the play Jero's Metamorphosis, when they noticed each other. Joke was to be Sister Rubeka, and Olu was playing Prophet Jero. Both recollected that it was love at first sight.
Joke Silva recalled that she has heard of Olu Jacobs before their meeting, as he was a very successful and popular UK-based actor at the time. She was anticipating their meeting, but she probably wasn't expecting that this very handsome man would almost propose her on the spot! When Olu Jacobs saw Joke for the first time, he knew instantly that he wanted to marry that woman, which was exactly what he said to her the moment they met. Isn't it romantic?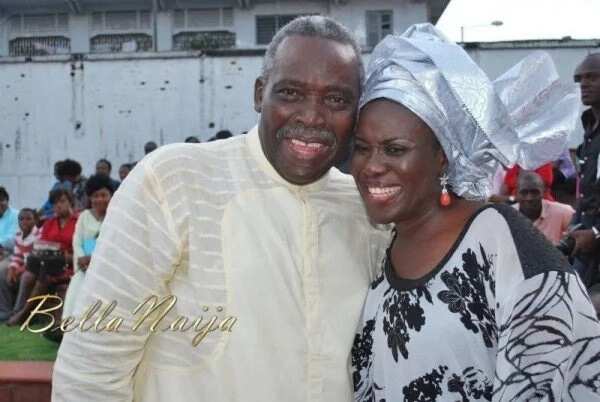 Joke said that their relationship prior to the marriage was based on friendship and trust. Un addition, she immensely enjoyed his sense of style and humor. And you can't take away the fact that Olu always looked very dashing, which also contributed to her attraction to him.
When Olu Jacobs was asked to recall the early days of their relationship, he compared their love story to a novel. Before meeting Joke, he was never in a serious relationship. But one look at Joke Silva was enough for him to know that he wanted to spend the rest of his life with her.
He said on numerous occasions that Joke Silva was the only woman he had eyes for. Since meeting her, he never looked at another woman in the same way again.
After four years of a very beautiful and passionate courtship, the couple got married in 1985. Olu Jacobs proposed to Joke Silva on the set of a movie called The Pirate, where he invited her, while she was studying at the London drama school.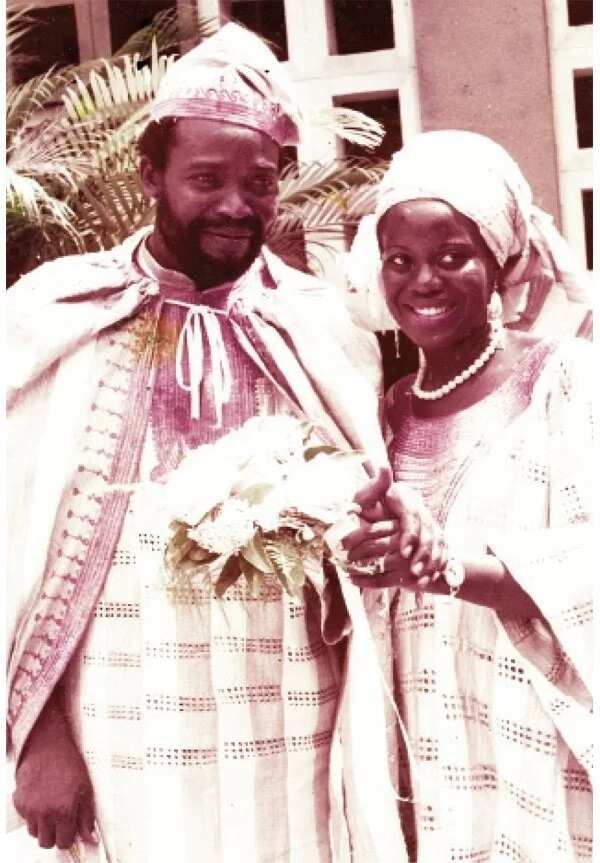 The couple's life wasn't always rosy and luxurious. They had to get through some severe hardships in the 90s, when they could barely afford anything. However, those times only made their love stronger. They supported each other through thick and thin and overcame their difficulties together.
The couple has been together for 32 years, and those years, both say, are the best years of their lives. In 2011, they renewed their wedding vows, which only proved that their love didn't go anywhere after all these years. Even though they have a very significant age difference (19 years is no joke), it never mattered.
Olu Jacobs and Joke Silva have two beautiful and smart boys together, Olugbenga and Olusoji. The kids never stop making their parents happy with their academic achievements.
What is curious is that Joke Silva didn't actually take her husband's last name. When people started asking questions, Olu Jacobs shut everyone up. He said that, even though they are happily married and share everything, that did not mean Joke Silva had to be Joke Jacobs. She is an accomplished woman, who many know as Joke Silva, which is why she decided to stick to her name. Her last name does not affect the stability of their relationship.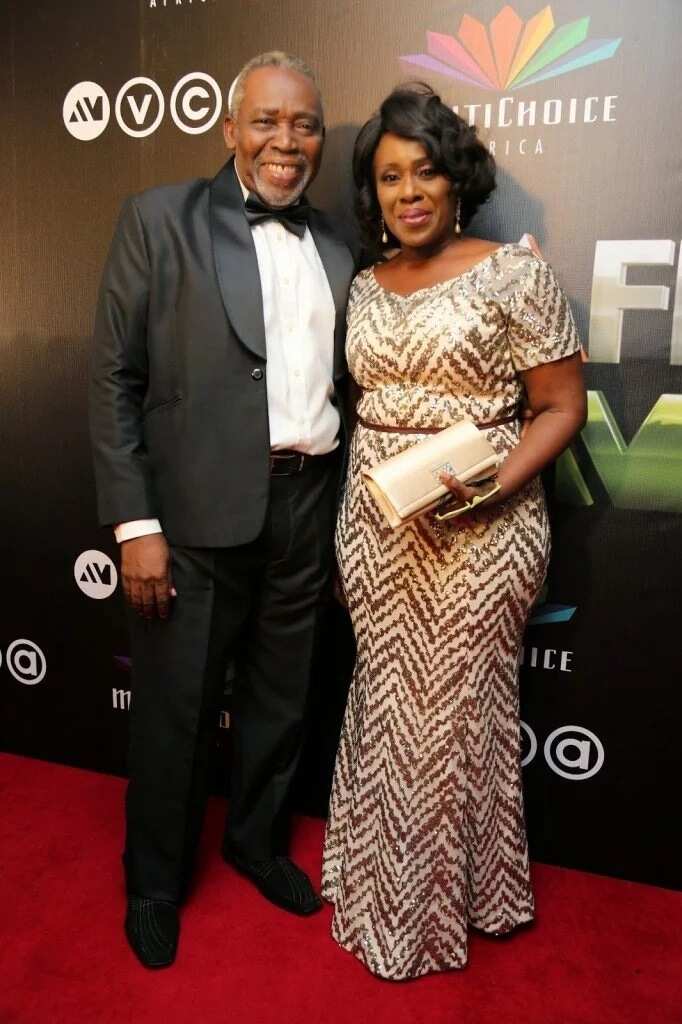 Together, they are not only happy, but also successful. They are in charge of Lufodo Academy, where Olu is the chairman and Joke is the director of studies. Lufodo Academy is an educational institution for aspiring actors. They also own Lufodo Group, which includes the Academy itself, Lufodo Consult, Lufodo Distribution and Lufodo Production.
So what is their secret? How did they manage to stay together for so long and keep the fire of love burning? The veteran celebrity couple shared some tips on how to keep love going.
♥ Keep your private life away from the public eye. Even though they are both famous, they managed to keep their relationship away from the tabloids. Very little is known about their family matters, and that is how it should be.
♥ Have mutual respect. No relationship can work, if you do not respect each other. We often see on the news ex-sweetheart bashing one another and calling each other names. This is what should be avoided in a working relationship.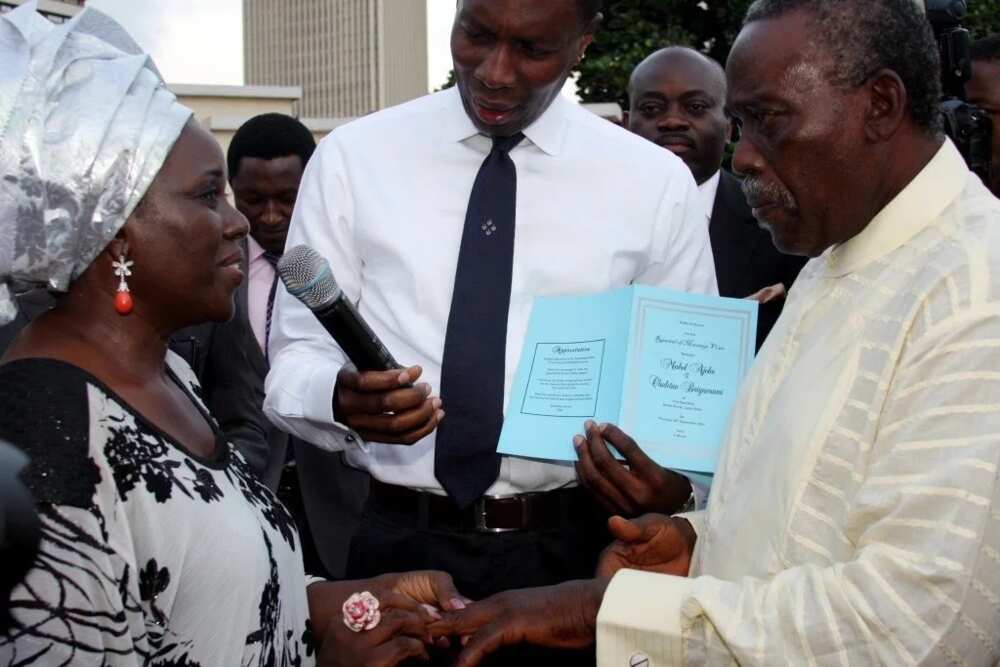 ♥ Have patience. For any relationship, even non-romantic one, it is important to have patience and be forgiving to the other person's flaws. Of course, you do not have to forgive major mistakes like cheating or abuse, but minor character flaws could be overlooked. And when everything seems too hard, turn to God in prayers, and He will answer.
♥ Do not take your issues out to the public. Choose carefully who you want to divulge your family issues to, as they might not be who you thought they were.
♥ Always have time for family. Everyone is always too busy for other people. However, you should always find at least a little bit of time to spend with your loved ones, no matter what. They will always help you through the hard times, and share the happy times.
♥ No relationship will work without friendship. Before being lovers, most long-lasting couples started out as friends. It is hard to build a relationship without shared interests and views.
There are a lot more things each of us can learn from the beautiful love story of Joke Silva and Olu Jacobs. In the end, it all comes down to mutual connection and this inconceivable thing called love. We wish them many more happy years together and to keep showing us that love actually exists in this world.
READ ALSO: Is Funke Akindele pregnant with twins?
Source: Legit.ng