Are you still wondering how to transfer airtime on Airtel? It is not so hard to do! We will tell you how to do it easily! Find out how to use the Me2U service from Airtel that allows its subscribers to send airtime from one Airtel line to another regardless of where you are.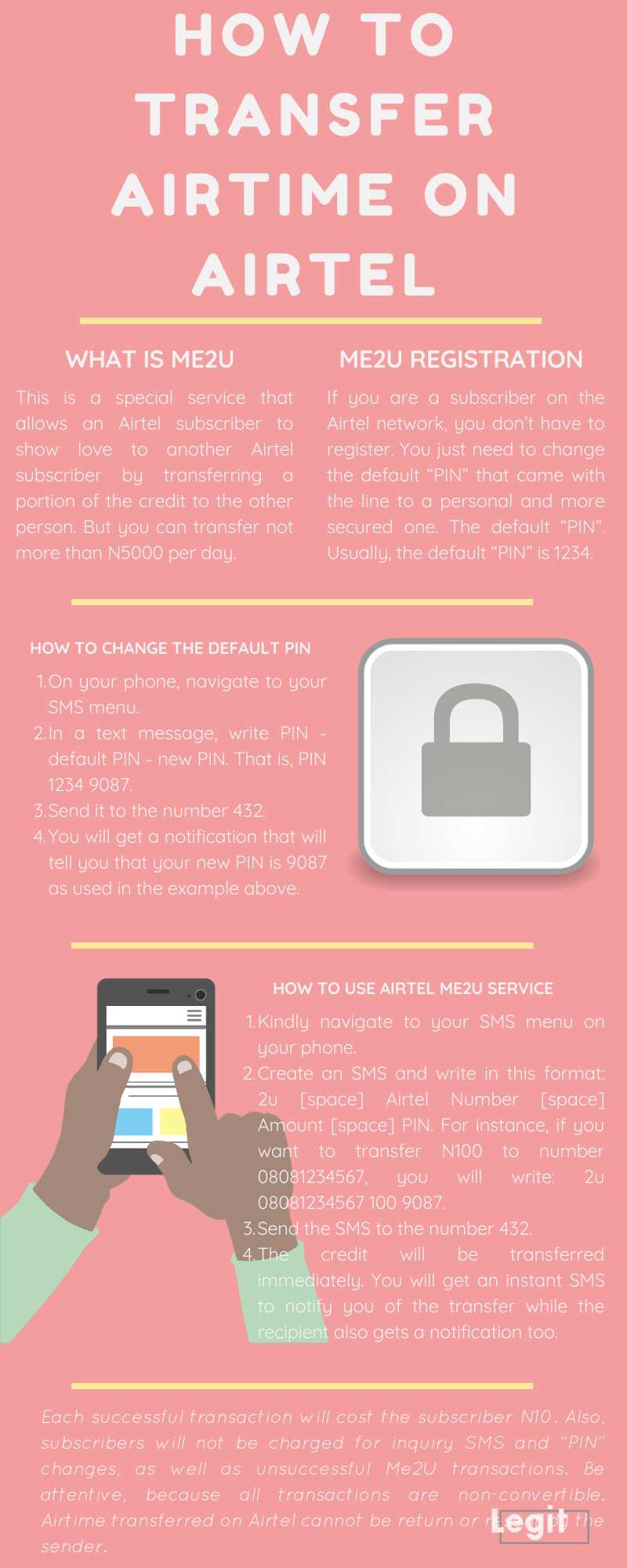 What is Me2U?
So, Airtel Me2U is a special service that allows an Airtel subscriber to show love to another Airtel subscriber by transferring a portion of the credit to the other person. It means that you can recharge a card and share it with your family members, friends or even colleagues as long as they are on the network. But you can transfer not more than N5000 per day.
Airtel Me2U registration
If you are a subscriber on the Airtel network, you don't have to register for Airtel Me2U service. As every active line is allowed to be able to enjoy the service. You just need to change the default "PIN" that came with the line to a personal and more secured "PIN" that you can remember easily but difficult for anyone to guess. It's better for you to change the default "PIN". Usually, the default "PIN" is 1234.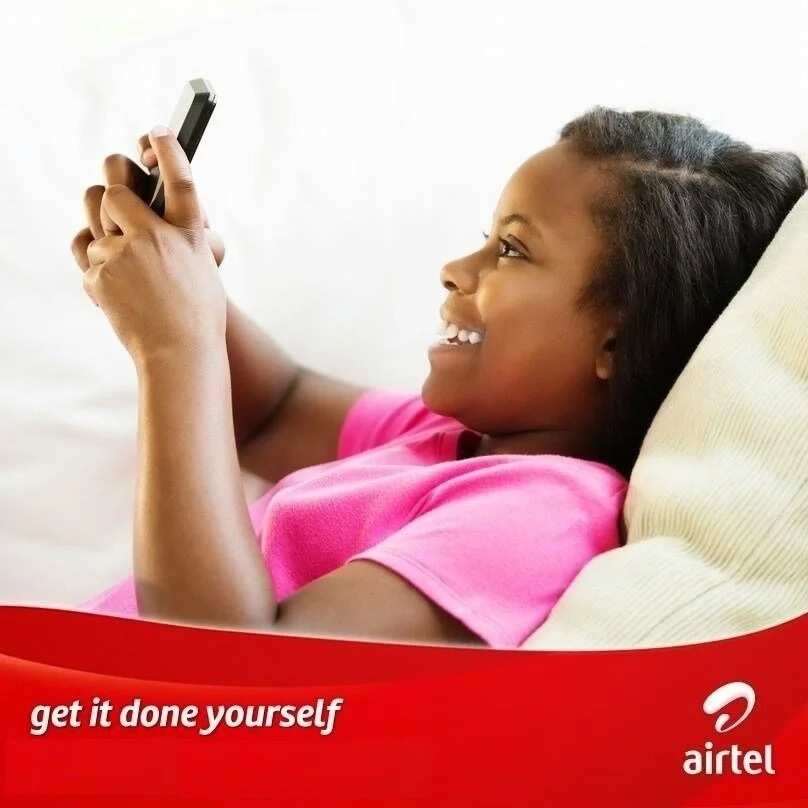 How to change the default "Me2U transfer PIN"?
If you want to change your default "Me2U PIN", just follow these steps:
On your phone, navigate to your SMS menu.
In a text message, write PIN - default PIN - new PIN. That is, PIN 1234 9087.
Send it to the number 432.
You will get a notification that will tell you that your new PIN is 9087 as used in the example above.
When this is done, you can transfer some of your credit to other Airtel numbers.
How to use Airtel Me2U service?
For Airtel airtime transfer, just follow the highlighted steps:
Kindly navigate to your SMS menu on your phone.
Create an SMS and write in this format: 2u [space] Airtel Number [space] Amount [space] PIN. For instance, if you want to transfer N100 to number 08081234567, you will write: 2u 08081234567 100 9087.
Send the SMS to the number 432.
The credit will be transferred immediately. You will get an instant SMS to notify you of the transfer while the recipient also gets a notification too.
By the way, each successful transaction will cost the subscriber N10. Also, subscribers will not be charged for inquiry SMS and "PIN" changes, as well as unsuccessful Me2U transactions. Be attentive, because all transactions are non-convertible. Airtime transferred on Airtel cannot be return or resent by the sender.
So if you happen to be in such a situation whereby you don't have enough balance to make a call, and you have to make an urgent call, just ask someone on the network to send you credit by making use of the "Credit Me Service" for free of charge. To perform this operation, just dial the following: *141*8*recipient number#. The recipient will then receive the SMS from your number with this message: "Please Credit Me".
So, now you have all the Airtel airtime transfer codes that will help you to perform necessary operations. Just save information so you would not have problems in future. Good luck!