Today you will learn how to cook one of the most popular soups in Nigeria. Every woman knows how to prepare it! You must know too! Read and see how to cook Okazi Soup!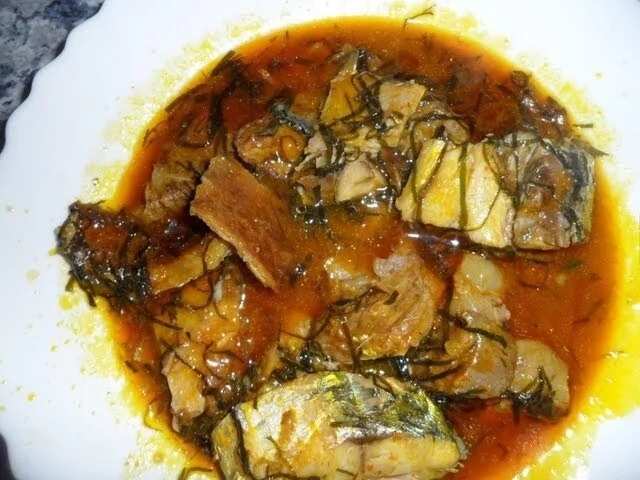 Okazi Soup recipe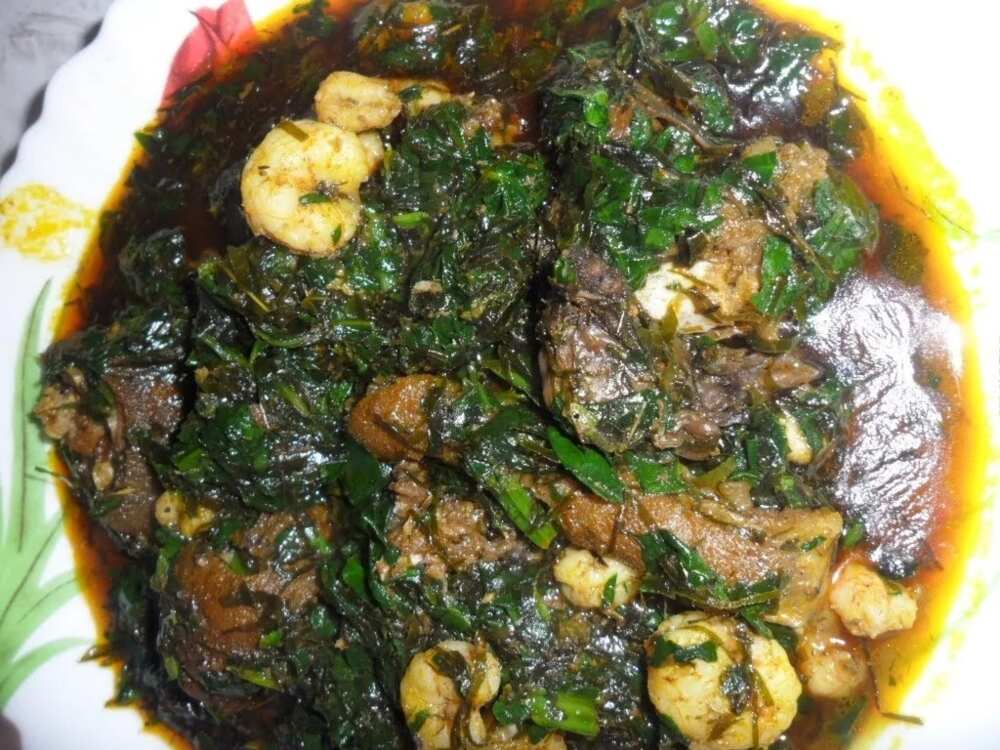 There are a lot of soup recipes in Nigeria. They accompany one of the main foods of Nigerians. It is called Fufu. This is a common name for 'swallow' foods. Fufu has no specific taste. It relies on soups to make the meal really tasty.
Igbo people from eastern Nigeria enjoy eating fufu (or as it is known in some areas, akpu). That is why soup in Nigeria is very important for Nigerian recipes of food.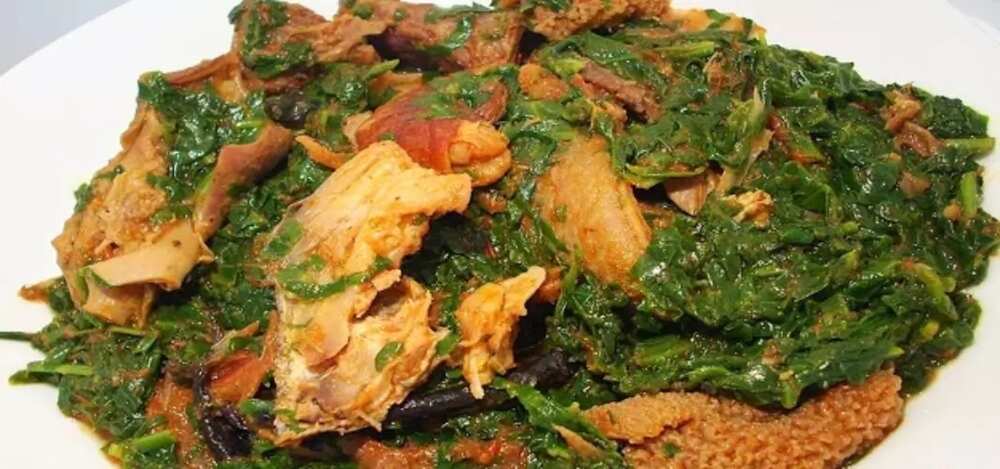 Okazi Soup is the Igbo version of the Efik's Afang soup. This amazing food is usually cooked from vegetables, fish, meat and different spices. Also, you need a thickener for the soup. It can be made of melon, ukpo or achi.
Okazi Soup has some similarities with Afang soup. But there is one big difference. A thickener is added to the Okazi Soup. Many Nigerians use a lot of varieties of vegetables for this soup while others only use the one kind and don't add other leaves.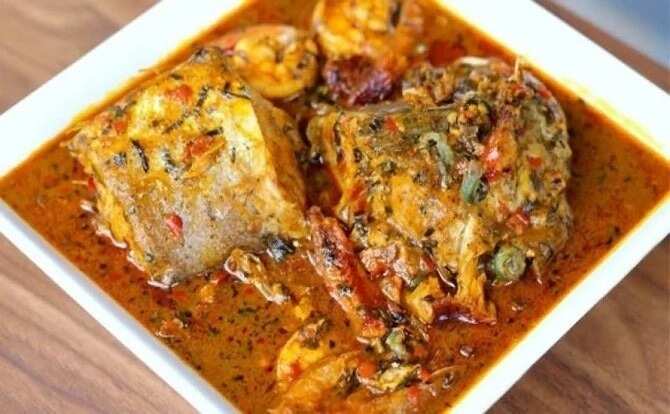 READ ALSO: Intercontinental dishes in Nigeria
To cook Okazi Soup you will need the following ingredients:
- 4 handfuls of Okazi leaves. They must be thinly sliced;
- Almost half a kilogram of Periwinkles "Isam/Mfi";
- 400 grams of red beef;
- 3 full tablespoon of Achi;
- 2 yellow Scotch bonnet peppers;
- 1 red onion;
- 2 cube of flavoring;
- 1 small piece of fish;
- 1 spoon of crayfish;
- 1 cup of palm oil;
- Some salt.
Process of cooking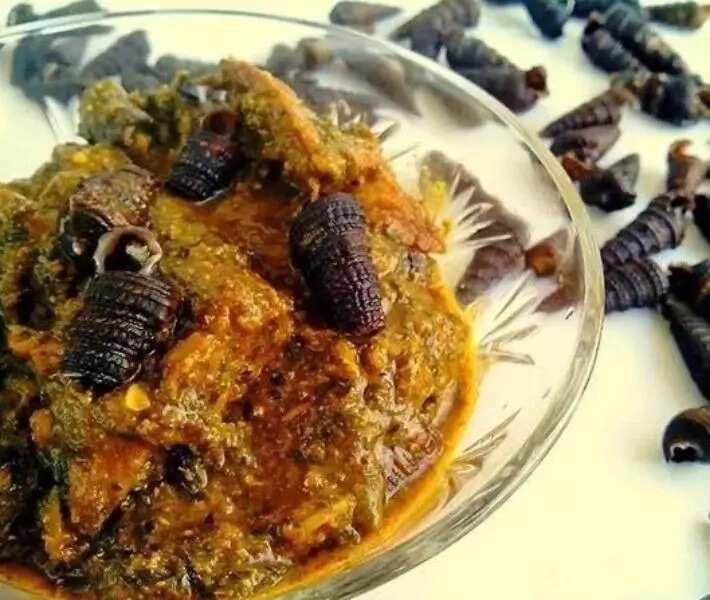 First, you need to grind the Okazi leaves. The consistency of the soup should be thick. Wash, slice and set aside the leaves. Then grind the Achi with a grinder and also put aside.
The next step is to wash the Beef, Stockfish, Dry fish and put them into a small pan. Add spice cube there (ground pepper, salt, onion). Then add enough water to cover the content of the pan. Cook the products mixture for about 15 minutes. Afterward, add more water. It will become the basis for Okazi Soup.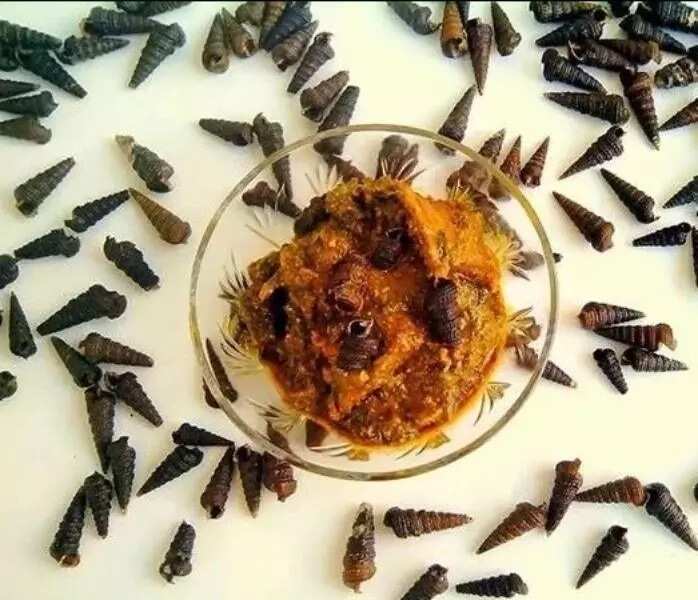 When the meal begins to boil, add the Achi and mix together. Let it boil for another 15 minutes. The soup must become thick.
At this stage, you can add the Crayfish and Periwinkles. They must be cooked for 5 minutes. Then you add sliced Okazi leaves. Leave it to prepare for about 15 minutes more.
And the last step. Turn off the gas stove. Serve the Okazi Soup with Fufu, wheat flour or pounded yam.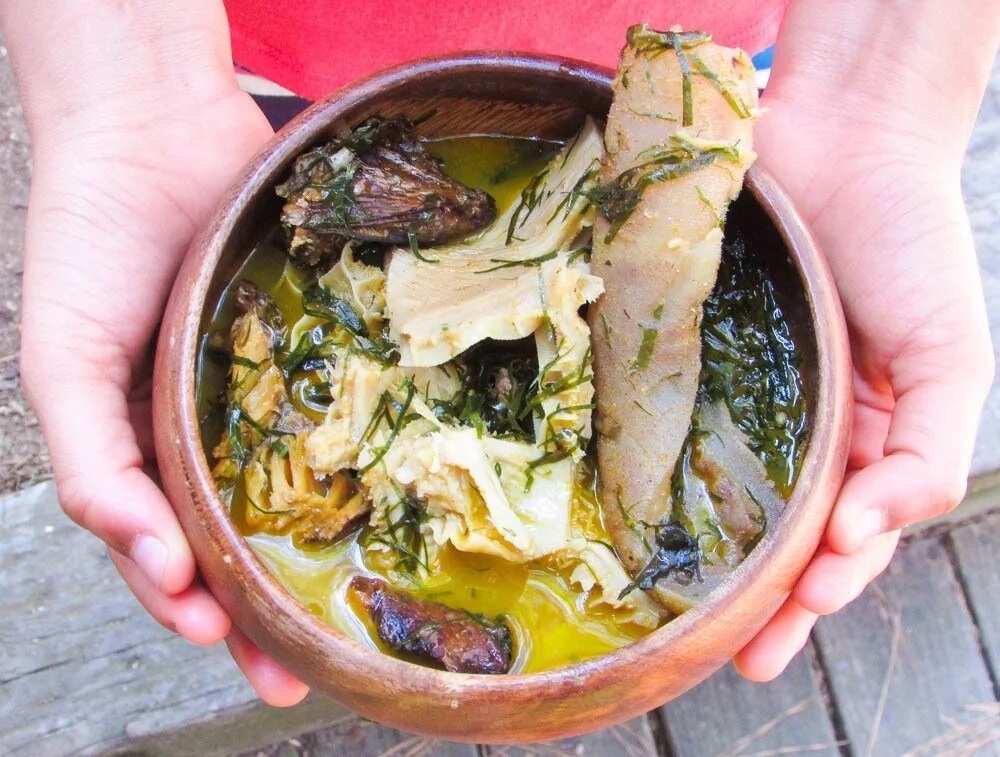 When everything is ready, you can treat your family or friends with Okazi Soup. Bon Appétit!
Nigerian cuisine is rich and there is a variety of recipes for all sorts of delicacies. And of course, Okazi Soup is one of them! If you have all the necessary ingredients then you must prepare this yummy soup! We have given you a step-by-step instruction!
READ ALSO: How to prepare groundnut soup
Source: Legit.ng