- Nigeria has been reeling in economic recession since President Muhammadu Buhari took over its leadership
- The European Union, through Michel Arrion, declares that Nigeria is rich and does not need increased financial assistance
The European Union (EU) ambassador to Nigeria and ECOWAS, Michel Arrion, has declared Nigeria as a rich country and as such does not need an increased financial assistance.
Arrion reportedly said this in Abuja while delivering a lecture organised by the IBB Golf Club, with the theme: '40 years of European Union in Nigeria: Lessons learned and the way forward'.
The News Agency of Nigeria (NAN) reports that the ambassador who said that EU was not promising further assistance to Nigeria however said that the country remains EU key partner in view of the role it plays in global affairs.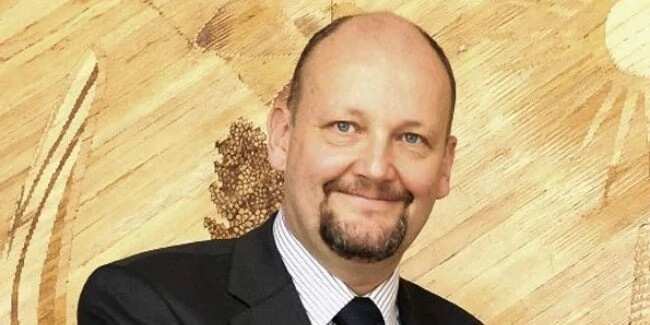 He stressed that the union would scale up its efforts towards the country's institutional, political and economic development for a more prosperous future, but said Nigeria could not be described as poor because it has enough resources to meet its developmental needs.
Legit.ng learnt that Arrion called for a more equitable distribution of the nation's wealth to ensure growth and stability and unleash its enormous economic potentials.
READ ALSO: Fayose says Buhari is on life-support, audio message on Sallah day is fake (Video)
The report said the envoy explained that the combined aide to Nigeria was about ten per cent of the country's annual budget.
He said the Official Development Assistance (ODA) flow in Nigeria is about 2.5 billion dollars yearly, which corresponds roughly to about 10 per cent of the federal budget (N7.3 trillion or $24 billion).
"We are not offering more financial support, we are proposing more political and policy dialogue, technical assistance, capacity building, training, transfer of technology.
"We also proposing more advocacies for more private investments and other innovative sources of funding," Arrion said while calling for improvement in tax collection to finance the development of the country.
Arrion said Nigeria must find alternative funding to ODA including improved tax collection which must be improved at least five times more and also spend better.
"Nigeria collects about N5.5 trillion or 18 billion dollars per year.
"About 10 million people (10 per cent of adult population) are registered for personal income tax (half of them in Lagos).
"The rate of VAT compliance by registered entities is about 12 per cent. The rate is lower for corporate income tax nine per cent," he said while quoting Price Water Cooper (PwC 2016).
PAY ATTENTION: Read the news on Nigeria's #1 new app
The envoy said Nigeria must attract more foreign investment, five times more, to reach the level of Angola or Vietnam for instance and put in place more and better Public Private Partnerships.
The report added that Arrion said the evolution of vibrant relationship of equal partners between Nigeria and the EU was founded on shares values and aspirations and mutual trust.
The EU in its 40 years of engagement with Nigeria has identified development priorities, funded projects to stimulate the Nigeria's economy, reduce hunger and disease, Arrion said.
Legit.ng earlier reported that twenty eight Nigerians have been deported from the United Kingdom (UK) for reportedly breaching immigration laws in that country.
Watch this video as Rotimi Amaechi speaks about the Muhammadu Buhari administration: