Kamdora Ankara Styles 2017
The fashion industry is constantly evolving. With its rapid growth, fashion designers all over the world compete to set the next trend and to make a name for themselves. Fashion has been a huge part of our African tradition for many decades. When it comes to fashion, Africa is well known for the brightly coloured, bold and unique patterns of Ankara fabric. If you have a deep love for fashion or if you are just looking for Ankara inspiration continue reading this article for more information.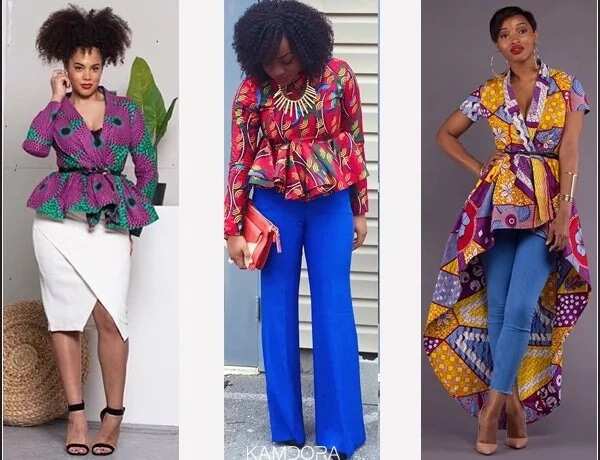 Ankara in Africa is popularly known as "African Prints" worldwide. African Print fabrics are designed with unique tribal-like patterns and are multipurpose. Ankara fabric can be used to make clothes, bags, hats and earrings just to name a few. With fashion changing ever so often, new designs for Ankara are constantly being developed and sometimes recycled.
In Africa, the Ankara is used to make a fashion statement. Websites like Kamdora, whose audience are mostly females, serve to inspire the masses.
READ ALSO: Kamdora fashion for church.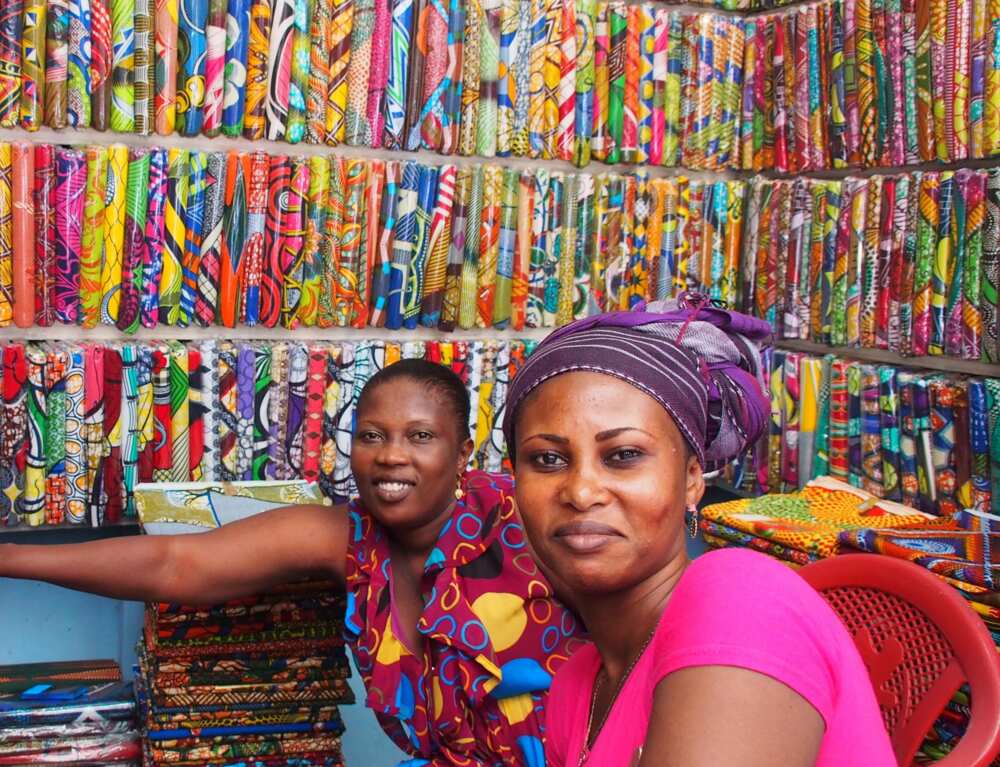 Kamdora Ankara styles of 2017
Kamdora advises women to step away from the norm by switching up their style and being different. Nothing is more appealing than a confident woman who is not a part of the crowd. This year, Kamdora is telling women to pay attention to detail, because simple details like fringe or lace can transform an ordinary outfit into fabulous fashion statement.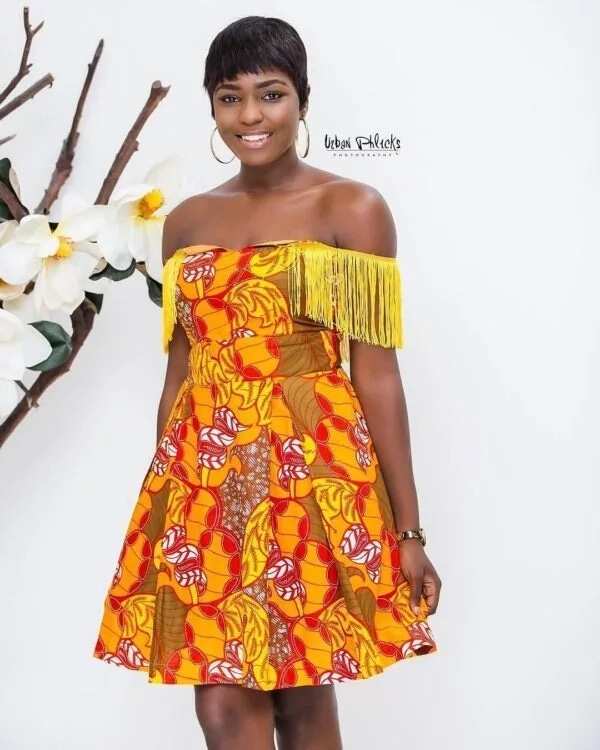 Another style that will always remain relevant in the fashion world is the pairing of an ankara with a solid colour fabric. You can consider wearing an Ankara pant or skirt with a solid top or an ankara dress with a solid coloured belt. The mixing of the two will balance the outfit while making you stand out at the same time. Too much ankara with different prints can be a disaster. The Ankara is designed make you the center of attention and be a conversation starter. If you are still looking to add a bit more flavour, then feel free to accessorize. Accessories like earrings, an ankara handbag or even better a head wrap will be the cherry on top!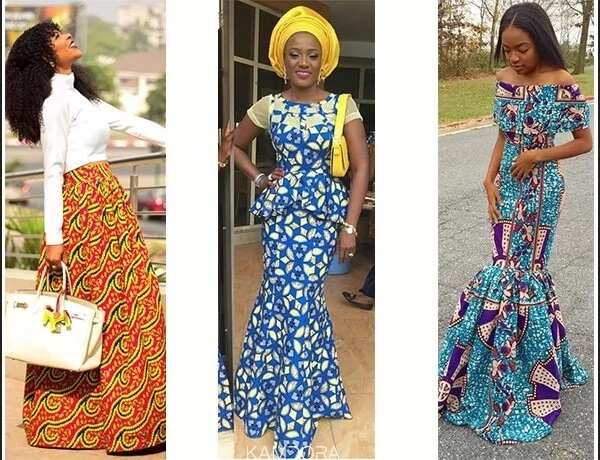 Latest Ankara Styles
From Kamdora's fashion blog post about ankara, you can select bits and pieces to make your own unique Ankara style.
Sleeves and Dramatic tops.
Since the beginning of the year, a few items has reappeared into the fashion industry. Items like puff sleeves have somehow made its way back to the scene but with a modern spin. These can be worn to church, work or any event you're thinking of attending.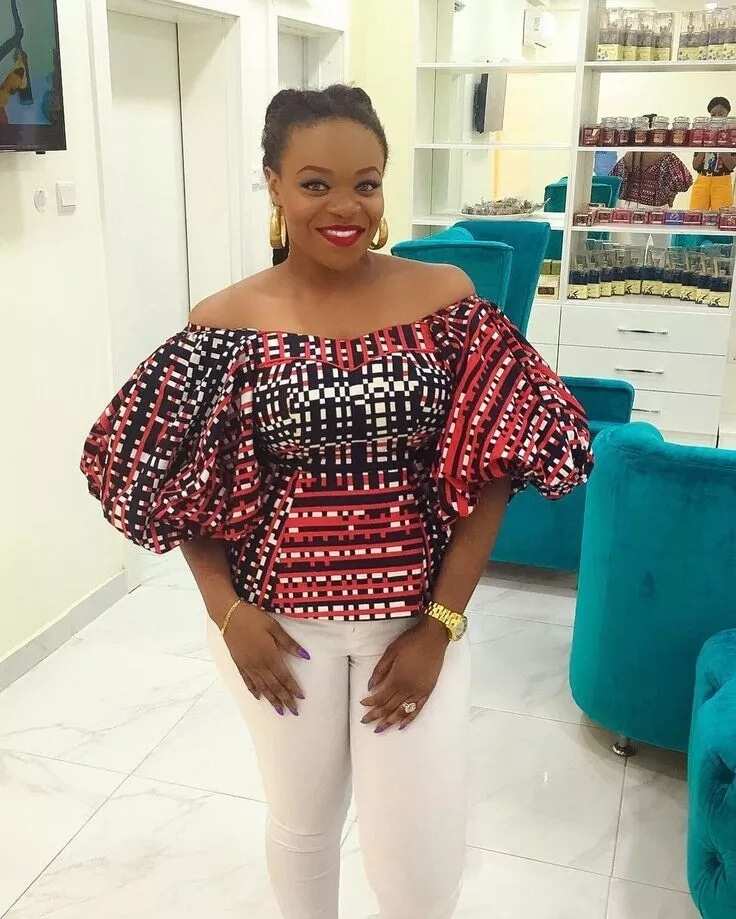 Special attention is being given to sleeves this year. Not just the puff sleeves but a more dramatic and exaggerated sleeve has surfaced just like in the photo below. Here, the Ankara grabbed your attention because it was highlighted when paired with the solid black sheer skirt. Later, your attention turned to her geometric sleeves that turned a regular off the shoulder Ankara into a dramatic one. This was a fantastic combination that would turn heads if she enters a busy room.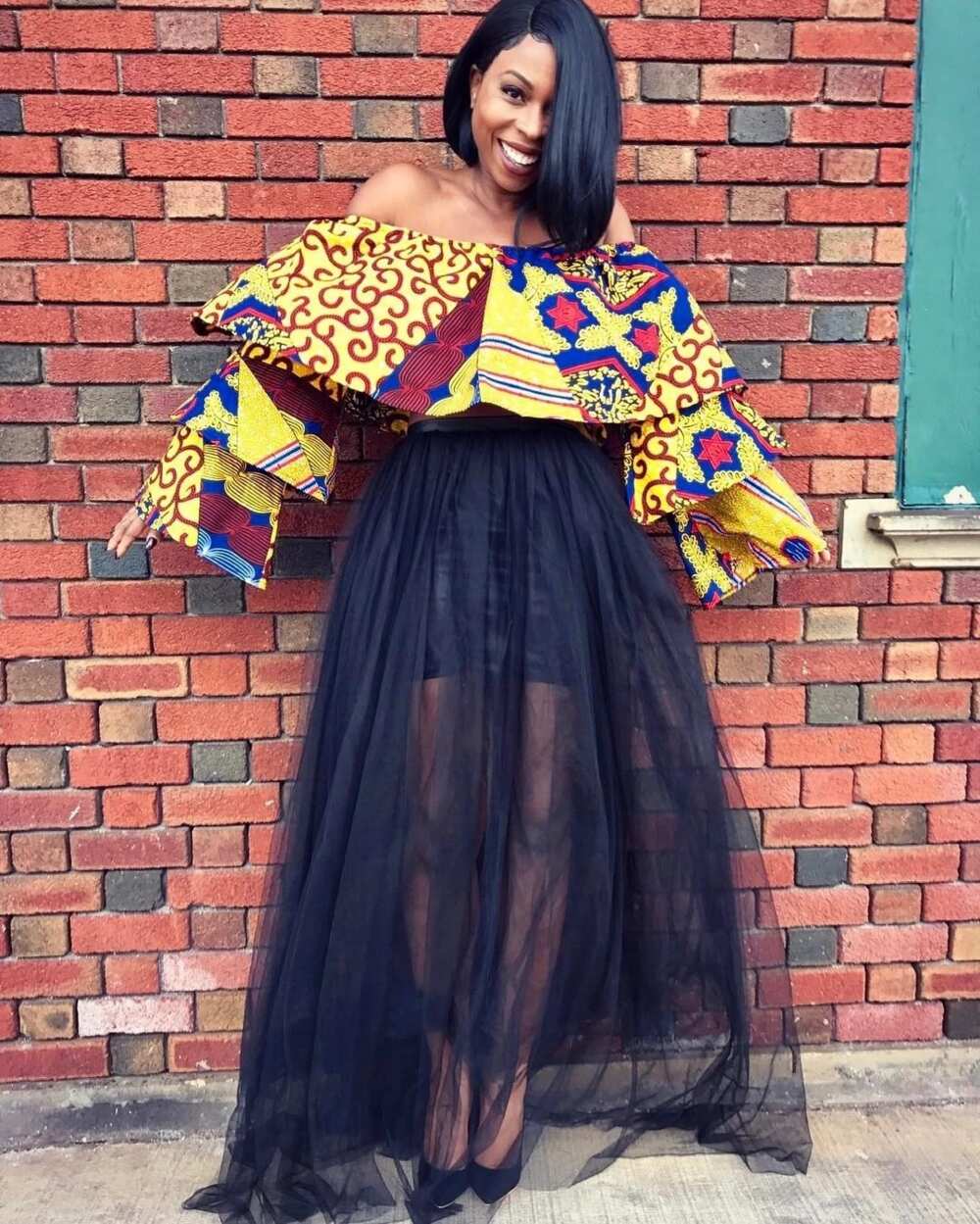 The jumpsuit can be a hit or miss if the attire isn't thought out completely. The jumpsuit used to be a bit of a challenge to wear. You could spend an hour shifting, adjusting and accessorising it to make it perfect then just giving up in the end. Nowadays, designers have created jumpsuits that are more free flowing, suited for any event and easier to wear. Chances are, if you had to choose one jumpsuit out of seven and an Ankara was present, you would choose the Ankara. The Ankara jumpsuit can be classy, sophisticated, short, long, flowy or tight for your liking and for any event. Consider the image below, this lovely woman wore an ankara jumpsuit suited for a vacation, dinner or party.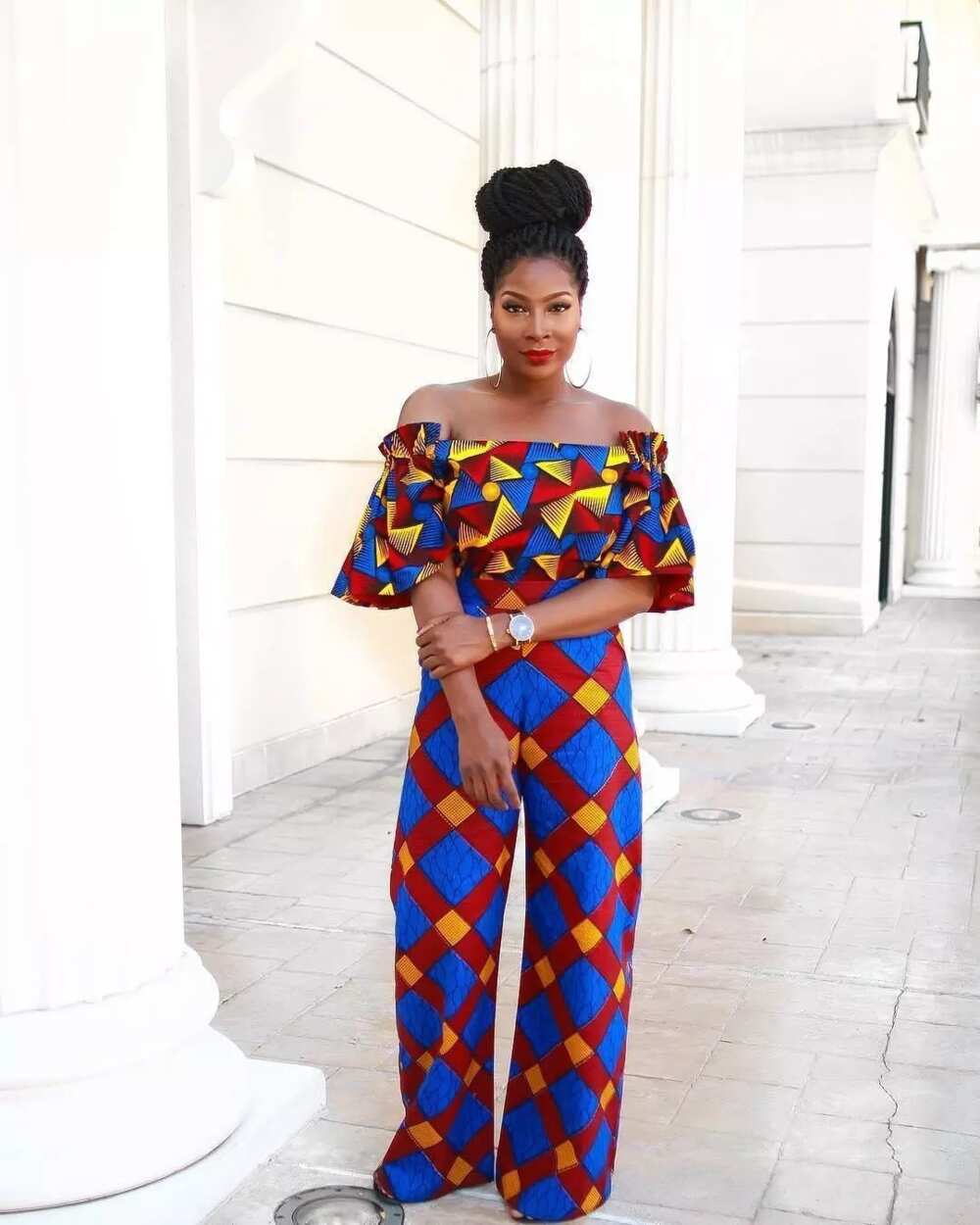 Ankara gowns are popularly seen on African celebrities that attend grand galas and other events. These gowns are designed to be elegant for a more festive event. Using ankara for these gowns represents one's African heritage and gives a strong, bold statement.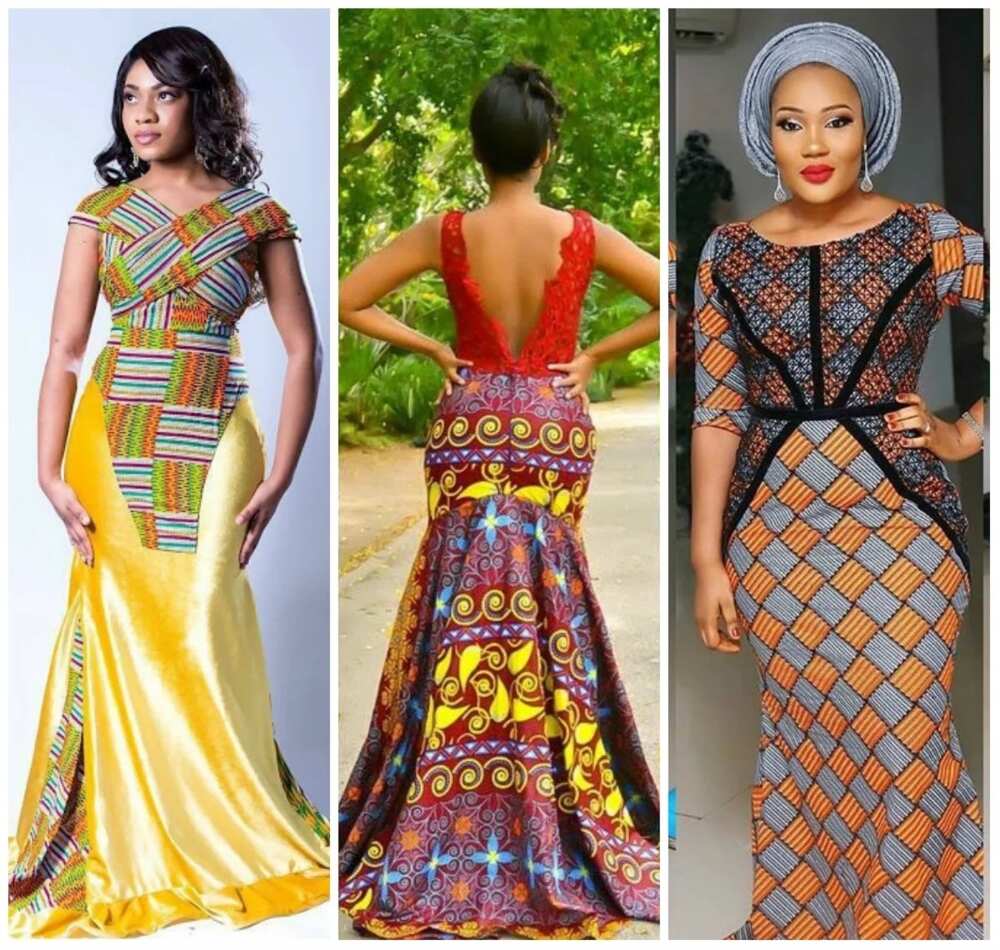 Head wraps have been around for centuries and have never gone out of style. This piece is the most versatile in the African fashion industry. It can be worn for school, work and even events to add that extra "oomph" that you've been looking for.
Kamdora has spoken and I completely agree, it is essential that as a lover of fashion and Ankara, you should have at least one Ankara accessory in your closet. Ankara accessories range from earrings, purses, ties, bracelets and belts just to name a few.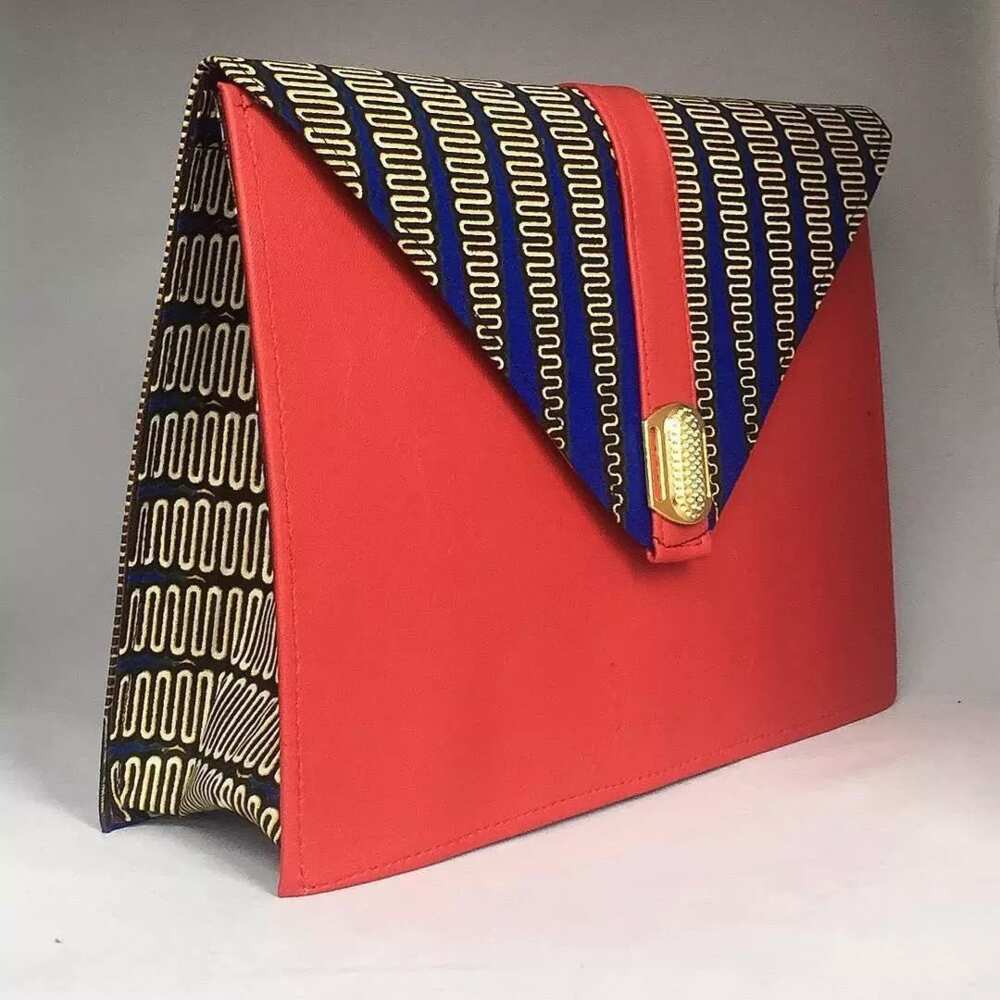 Top Kamdora's Ankara Designs 
The most popular design that has always been identifiable with Africa is the Dashiki. Over the years, the popularity of the dashiki, especially in the western world has sky rocketed. Since it's popularity erupted, many individuals have fallen in love with the African prints. The dashiki became associated with the "Black is Beautiful" movement and black power. Through the dashiki, many people have conducted research on African history and culture. More individuals have immersed themselves in African culture, pride and have shown love for the Ankara. The Dashiki can be worn as an oversized dress with or without pants or shorts. The dashiki material can also be used to make dresses or gowns.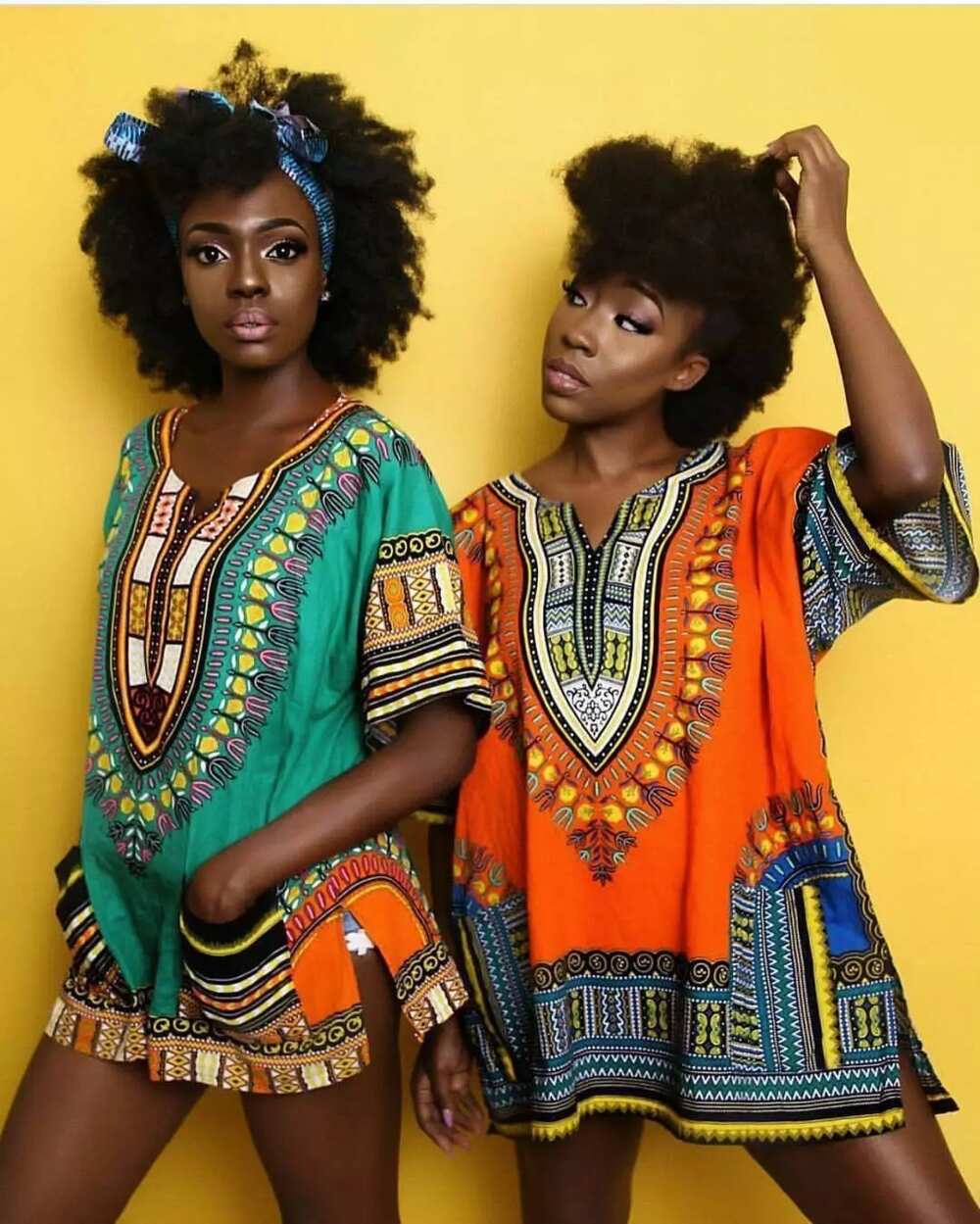 Ankara is suitable for any woman or man. The lovely Ankara styles above can be worn in any environment, at school,work or at a gathering. The prints of the Ankara fabric gives us a taste of Africa's tribal heritage. It showcases pride, strength and a sense of belonging. This fabric will always remain current in the fashion industry. So go ahead and add some Ankara to your closet, it will be worth the investment.
READ ALSO: Hottest Ankara dresses of 2017 you will definitely want to try!
Source: Legit.ng