Finally, the fastest ways for how to get rid of dark knuckles fast! Let's look through the most effective methods! Follow this, and you no longer have to deal with dark knuckles and skin ever again!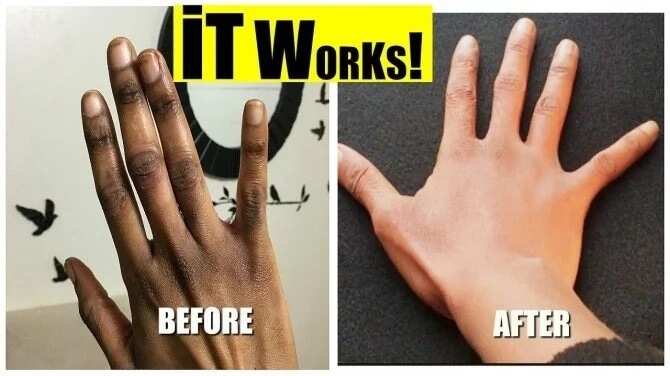 Actually, having dark knuckles can be a rather difficult thing to deal with for women of color. Usually, you can have them naturally, or they could have been caused by excessive tanning, bleaching, exposure to extreme or hazardous washing agents, etc.
Very often, we get questions about how to fix this problem from women who have dark knuckles through one way or the other and do not know how to get rid of them.
Causes of dark knuckles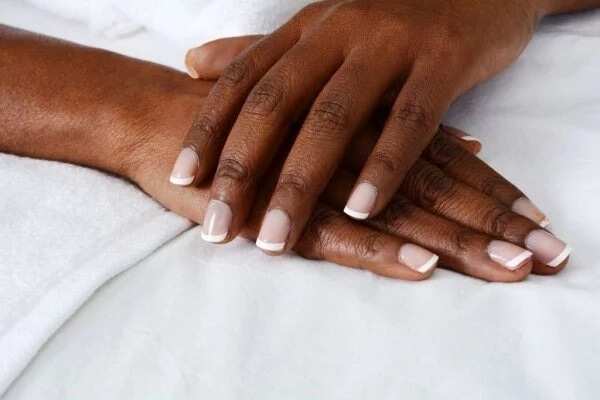 Before you start your fight against dark knuckles you should figure out what may have caused the problem. The first thing that needs to be mentioned is that it could be genetic, a health issue or based on how you use your hands. For example, dark knuckles can become more emphasized when you use a lightening cream or if you expose your hands to a lot of chemicals including bleach used for clothes, washing agents or excessive washing of hands.
So, you should know that if your hands work too much during the day and have come in contact with different chemicals, they should be treated properly in the evening. It is well-known that the skin around the knuckle is rather tough and any major chemical can influence the area so it can absorb necessary treatment.
READ ALSO: The plague of skin bleaching in Africa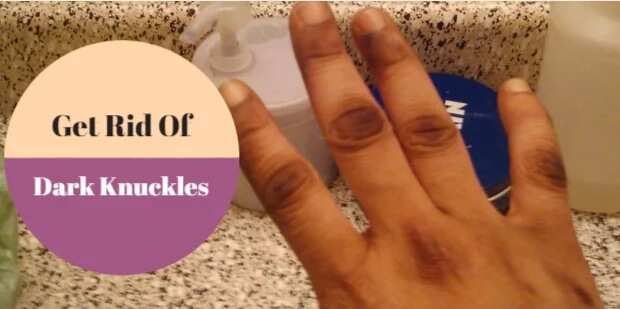 Keep your head up! We will tell you how to get rid of dark knuckles fast.
The most effective methods
Method #1
You need to get a bottle of a good revitalizing lotion. Using a Q-tip, dip it in the lotion and apply it on your dark knuckles. Make sure to put on a thick layer of the lotion and ensure it gets absorbed into the skin. Later, in 5 minutes, clean it off or rub it in.
Method #2
For the second method, in order to moisturize your dark knuckles, you need to use raw shea butter (usually referred to as ori.). Take a scoop of the butter and rub all over your hands. You can use this method on your feet as well. Shea butter has characteristics that help to lighten the skin tone and moisturize the skin. It is also known as a very efficient dark knuckle cleanser.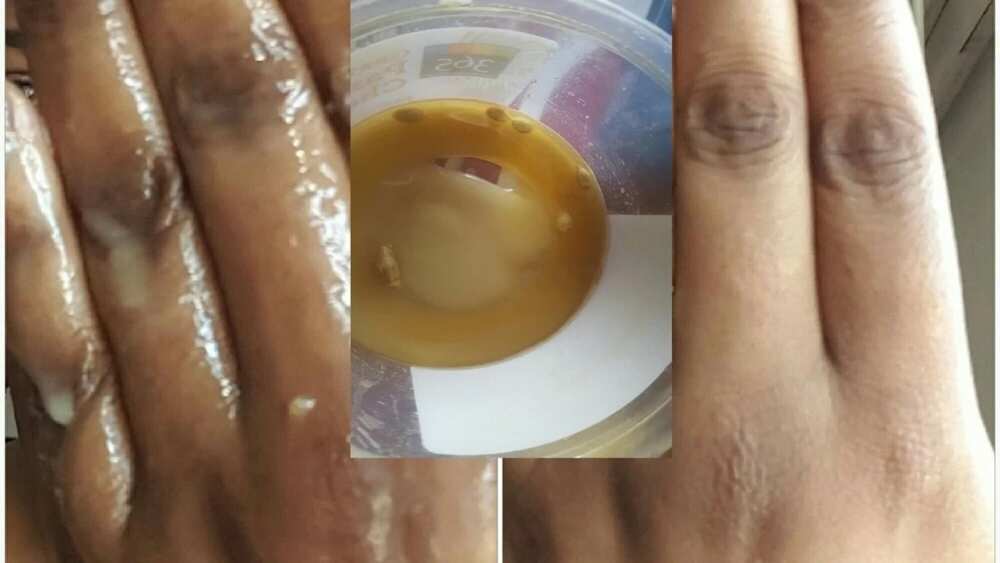 Method #3
If dark knuckles are severe, for the first week after using the Shea butter, it will be better to wear a pair of non-sterile powder-free vinyl medical examination gloves on your hands. You should wear them overnight while you sleep. This procedure will help to lock in moisture and to begin the peeling process. Afterwards, just wash your hands with a mild scrub in the mornings.
Method #4
If the problem is not too severe, instead of medical examination gloves you can simply wear cotton gloves on your hands and a pair of cotton socks for your feet overnight. Keep wearing them for about two weeks.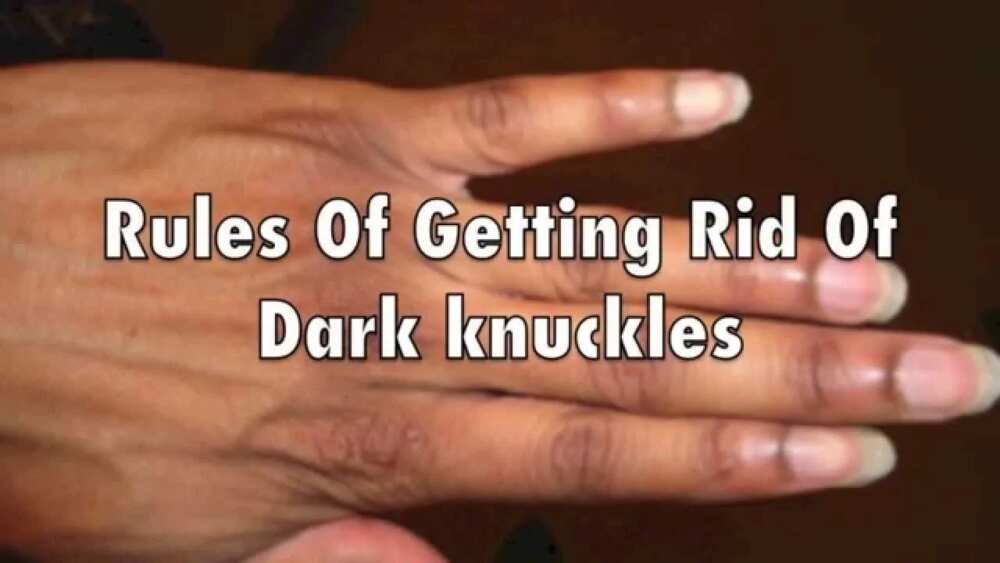 Method #5
In general, using a scrub or skin polish is great for dark knuckles as well. A scrub is a perfect remedy for dark knuckles. Just scrub the dark areas twice a week to help exfoliate the skin and reduce the hyper-pigmentation.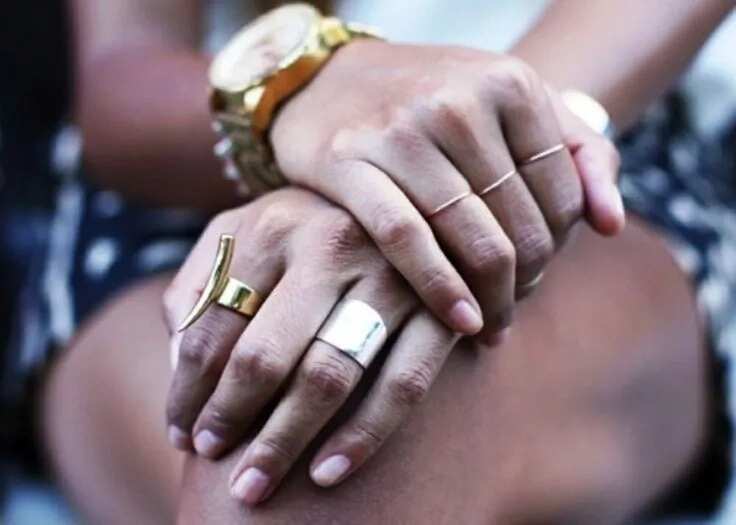 So, if you have problems with skin pigmentation and dark knuckles, you now have some advice that can help. However, if you don't see any changes after using these tops, you should see a dermatologist. Note that a qualified dermatologist has to be a real doctor! Consulting with an uncertified beautician can lead to damaged skin. Take care of your hands and they will look well-groomed. Stay healthy and look great!
READ ALSO: What are 5 types of acne and their treatment?