Nigerian Army announces EMERGENCY Call Centre
The Nigerian Army has established an information/call centre to enable Ministries, Departments, Agencies and the general public to reach it for the purpose of information sharing.
Announcing via its Facebook page, the army said the general public is therefore encouraged to report any incident capable of causing security breaches in the country and around Nigeria.
They also provided a number and email address. When reporting, citizens are to send a description of the event, the location, local government area and state.
Below is the poster shared containing the number and other necessary information: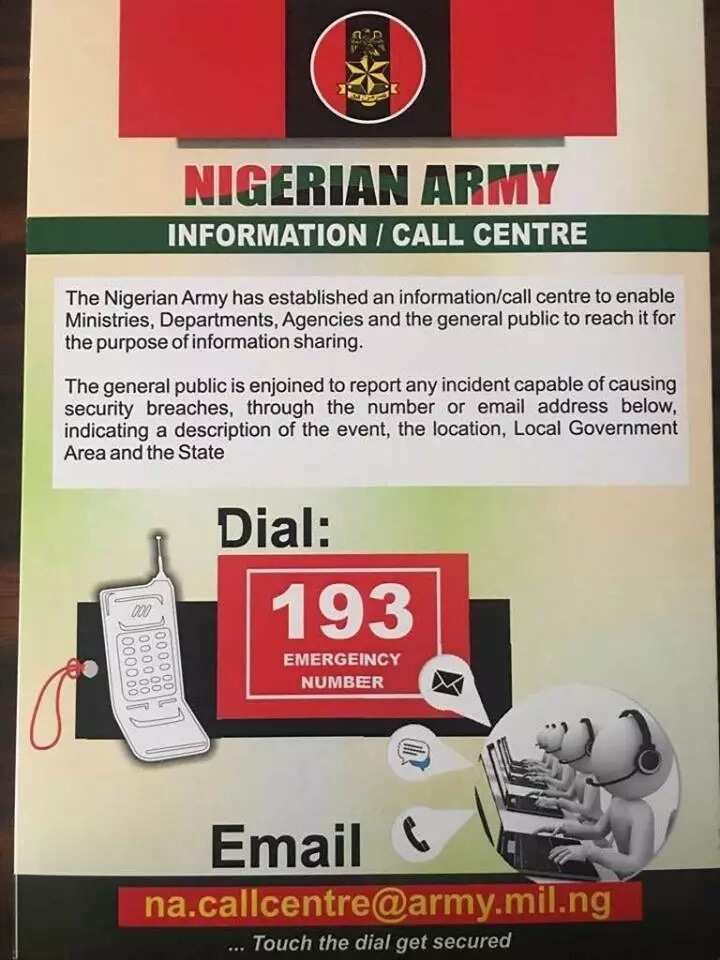 This is what some Nigerians have to say about the Call centre number:
READ ALSO: Edo state collaborates with Nigerian Army on relocation of barracks
PAY ATTENTION: Watch more videos on Legit.ng TV
READ ALSO: 82 doctors, 26 lawyers join the Nigerian Army
Watch this Legit.ng video on the Nigerian army:
Source: Legit.ng