Another history page for Nigeria just begun as Evans the kidnapper enters the book of records
- Evans, the billionaire kidnapper, has dominated the cyberspace since Saturday June 10 when he was apprehended by the police in his Magodo palatial residence in Lagos
- Since his arrest, he has made stunning confessions to the amazement of Nigerians with the revelation of his clandestine activities
- His arrest and confessions, apart from giving the Nigeria police volume of commendations, have also shown him as the most intelligent, handsome and smartest kidnapper in the history of Nigeria
Since Saturday the 10th day of June, 2017 when Chukwudubem George Onwuamadike alias Evans was arrested by the police at 1pm in his Magodo residence, a lot has been said about him especially with the tag as billionaire kidnapper. In fact, on daily basis, more information is being unveiled about the 36-year-old billionaire kidnapper turned celebrity overnight. He has taken over the entire cyberspace for over 10 days and has continued to reveal stunning details about his clandestine operations to the amazement of Nigerians.
Legit.ng reports that since the advent of kidnapping which is said to have begun in the southern states through to the east in the early 2000s, there have been incidence of kidnapping where many have been arrested, convicted and jailed, none has ever held the nation's attention or made banner headlines as Evans, who is said to be the most intelligent, smart and richest kidnapper in the history of Nigeria.
Evans, who was the leader of a highly organized kidnap for ransom syndicate, was said to have been responsible for several kidnap of notable and prominent Nigerians in Lagos state, including the western, eastern, south-south and some northern states. From his confession, he has representatives in Warri, Delta state, Abia, Anambra, Rivers and Edo states who work with him in a well synchronized system.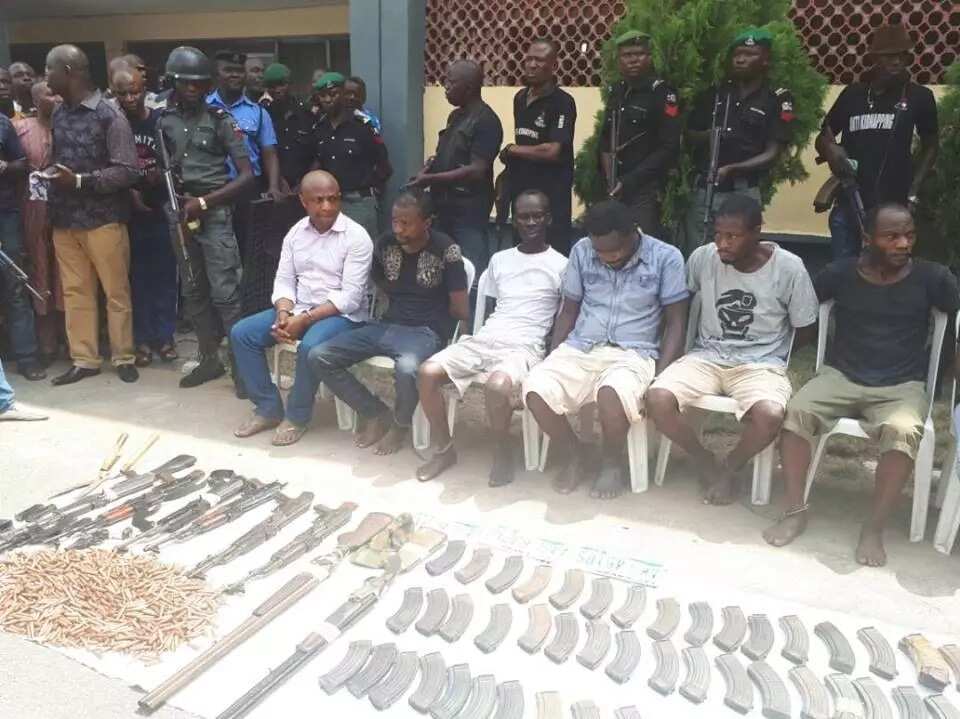 The 36-year-old kidnap kingpin who has been on the police watch list for about seven years, hails from Umudim, Nnewi in Nnewi north local government area of Anambra state. He attended Emmanuel Anglican Primary School, Umudim in Nnewi. He is reputed to be the most brilliant, richest but extremely notorious kidnapper in the history of Nigeria.
READ ALSO: Check out houses where notorious kidnapper Evans keeps his victims
Leader of the police team that trailed him, Abba Kyari, said he was the only kidnapper that gave him abundant headache since he began his career as a police officer. Even in the toilet, he said he was always drawing map on how to track down Evans but he has always evaded arrest following his sophisticated equipment which he uses to block every tracking device. Evans is said to have two phones he bought for N4.6million which he uses to block police tracking devices. Hence, he has remained elusive and tracking him has been a herculean task.
Evans, who appears simple, gentle, handsome and extremely innocent, was arrested alongside some other suspected members of his deadly gang. Even his gang members were also described as being very friendly and engage in political and social discourse with residents of the Igando area, where they keep their kidnap victims. They include 36-year-old Felix Chinemerem, believed to be his second in command, Nwosu Chikodi Chukwu, a.k.a Sudo, 42, who is believed to be the third in command, 42 year old Suoyo Paul, a.k.a Nwana, 28 year old Ikenna Emeka, Uchechukwu Amadi; and Ogechi Amadi.
Ogechi is the woman who cooks for the kidnappers and their victims. Paul allegedly supplies rifles and ammunitions to Evans. The gang is alleged to be connected to the late notorious kidnapper, Benjamin Osinachi aka China, who was killed along with his six members at Seme border in fatal gun duel with SARS operatives. Evans and China worked together in the abduction of the chairman of Ejigbo local council development authority, Kehinde Bamigbetan in 2013. They also kidnapped a Federal High Court judge in Lagos, among other prominent figures.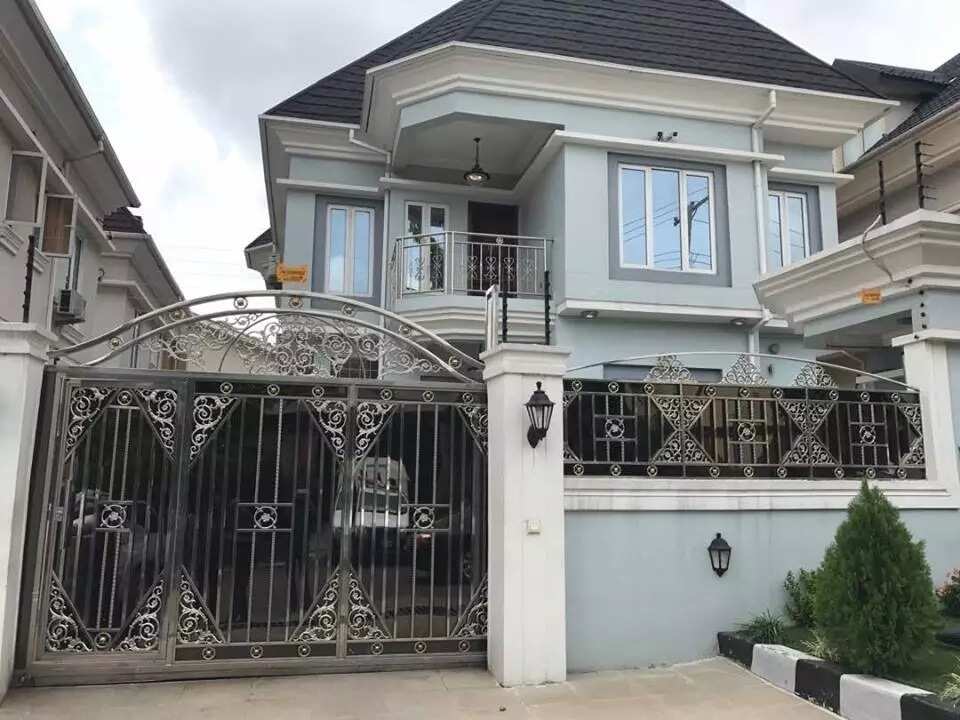 He had successfully carried out a number of operations with his gang, but his name came into the spotlight in August 2013, when the gang attempted to kidnap of Chief Vincent Obianudo, the owner of Young Shall Grow Motors in Festac, Lagos, after which he was declared wanted by the police. Since then, he has successfully evaded the searchlight, as sources say that he has always been one step ahead of the police with his excellent knowledge of surveillance technologies. It was even hinted that he may have been using satellite phones during his negotiations with relatives of the victims making it difficult for security operatives to track him and bring him to justice.
Besides the fact that the security operatives had no idea what he looked like, his system of running the kidnap syndicate using two separate gangs who did not know each other, with one group abducting the victim and another taking the victim to their hideouts, made arresting him even harder. According to his confession, Chinedu, Eyis and Kingsley used to get targets, while another group housed and watched over them. The members of the two groups don't know each other, neither did they know Evans residence. They only complied with Evans instructions and get the business executed.
READ ALSO: Please spare my husband's life - Wife of millionaire kidnapper Evans cries out
"I have people who used to give me information about my victims. I don't know where I can reach anybody, but they usually call to give me information. We only meet when it's necessary. When it's time to meet, I call and give them location. When we are going for operation we wear army uniforms. The highest ransom I have collected since I started kidnapping is $1million dollars," Evans confessed.
With his booty accumulated from the ransom collected from victims' families over the years, the 36-year-old has bought himself a luxurious lifestyle, purchasing for himself and his family every comfort that money could afford. Evans has two mansions in Magodo GRA Phase 2 worth about two hundred million naira. He also has two houses in the highbrow area of Accra City in Ghana.
Also listed among his properties are exotic cars, and expensive jewelries with one wristwatch costing as much as $170,000. In the course of his confession, Evans also confessed buying three out of his nine phones for $6000 each. These figures might not make much sense to the ordinary man until they are converted from dollar to naira, then the ordinary Nigerian will understand the quantum of money Evans forcefully took from hardworking Nigerians.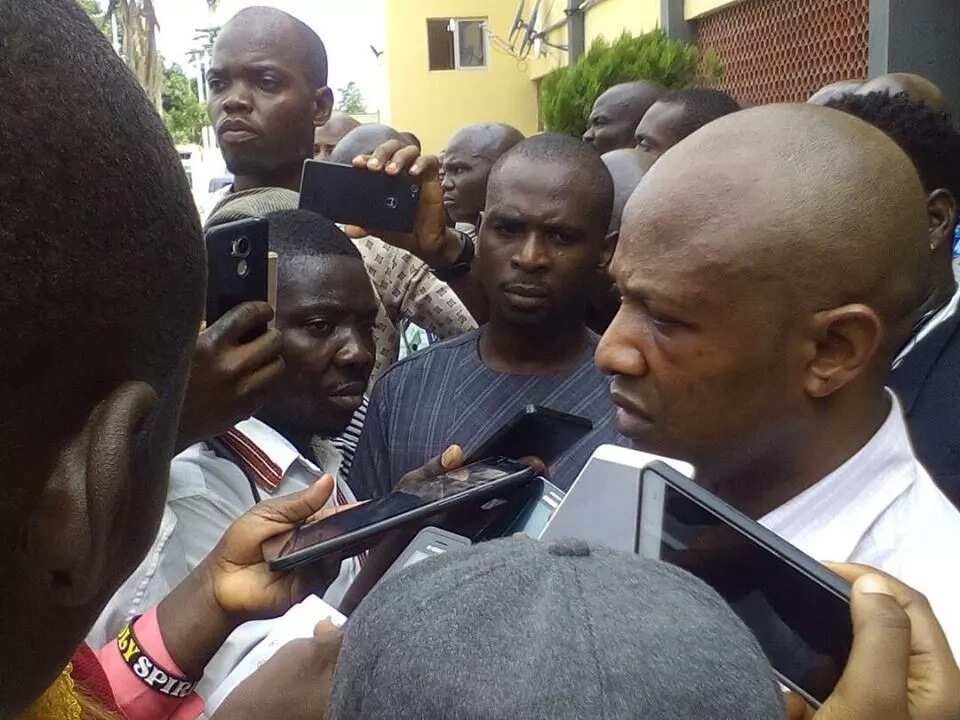 Tracking him down proved so difficult that the inspector general of police, Ibrahim Idris, had announced N30million bounty for anyone with useful information that could lead to the arrest of Evans. Probably motivated by this incentive, the police got a tip-off which led them to one of his houses in Magodo area of Lagos.
Seeing as his house was surrounded by the operatives of the Inspector General of Police' (IGP) Intelligence Response Team (IRT), Evans attempted to hid in the roof of the house, but the policemen caught up with him. While attempting to nab him, he reportedly slammed the door on them, injuring a police officer in the process. But it was too late for him. Who could tell if he had succeeded to get into his room, he might have become invisible and invincible. At his arrest in his house, he was quoted to have said he knew it would happen one day but not as sudden as this.
From his confessional statements, he has revealed that his victims over the years have ranged from expatriates, business moguls and public office holders. His exploits, victims are: Mohammed Jamal, a 22-year-old Lebanese who paid N7m ransom in 2012, 34-year-old Kingsley Nwokenta who paid N1.5m ransom in 2012, 41-year-old Anthony Ozoanidobi who paid N1.5m ransom in 2012 and Leo Abraham 58 who paid N5m ransom in 2012. Others are Chief Raymond Okoye – Odu- Na –Ichida who secured his release with $1 million in 2015, Ojukwu Cosmas, 45, James Uduji who also paid $1 million in 2016, Uche Okoroafor also paid $1 million in 2015, Elias Ukachukwu who paid $1m in 2015 and Francis Umeh in 2016, among so many others.
Interestingly, he also revealed that not all of his wealth was gotten from kidnapping. Evans who has over 20 years' experience in general crime with the last ten years being devoted to kidnapping, said a good part of his billions also came from drug trafficking and armed robbery. He had once been shot in South Africa. He treated the bullet wound at Cape Town.
READ ALSO: I have seen it all, I want to die now and have some rest – Evans declares
He claimed to have been into importation of spare parts before he diverted into kidnapping after the Nigerian Customs officers impounded his goods worth over N20million. He also revealed that he sent his wife away to Ghana when he realized that the police were closing in on him, as he also had plans to go and join them there.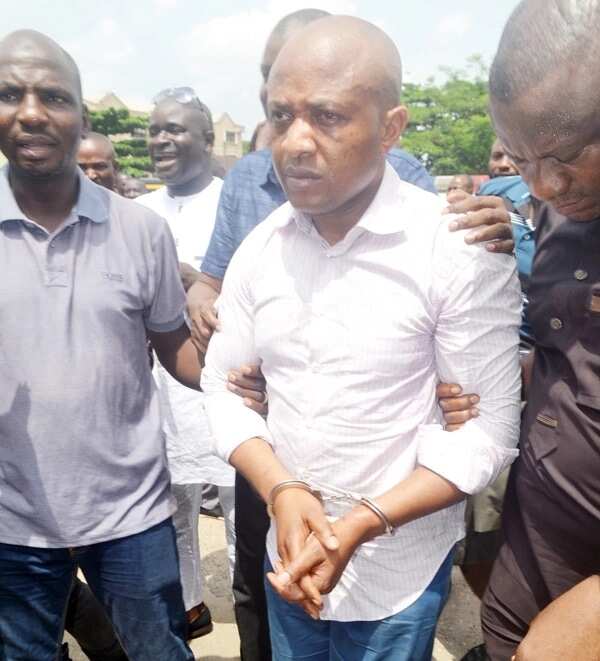 He, however, denied killing any of his victims as he operated with a base in Lagos area at House No. 21 Prophet Asaye Close, New Igando, Lagos state where the victims could be kept for as long as six to seven months until their relatives paid the desired ransom. Hear him: "I keep my victims for months because I want their families to pay the complete ransom I demanded. I have people who used to cook for my victims. One of my men, Uche, stays in the house with the victims. Another of our men stays in the house with Uche and the victims. I usually pay Uche N20million for every successful operation."
After his arrest, however, he has led detectives to his house in Magodo Estate, where huge sums of money in foreign currency was recovered. It was learnt that the foreign currencies were in Dollar, Pound and Euros, kept in white envelopes and concealed in white plastics in various parts of the house. Also, four AK47 rifles and over 50 magazines were recovered from the house.
He said he was introduced into kidnapping in Anambra state by a certain Kingsley who is now late, but got his weapons from another fellow Chinedu whom he met at Ago Palace, in a beer parlour. Smart as he was, he said collected his ransom in dollars and later converted it into the needed currency, as he only had one local account with GT Bank.
Speaking about the unsuccessful attempted abduction of Chief Vincent Obianudo, in Festac Lagos, on August 2013, Evans said: "It was five of us that went for the abduction of Chief Vincent Obianudo, Uche and Hutch man were killed. Nnamdi, Nwoke and I survived. I was the person that drove on that day."
After that confrontation, some of Evans' gang members were arrested, but he escaped. Evans regrouped with several gangs and became more vicious. The last one again which again brought police attention to him, leading to his arrest was the kidnap of Mr. Donatus Dunu, the owner of Maydon Company, Ilupeju, Lagos, on February 14 this year.
On that day, which coincidentally was celebrated all over the world as St. Valentine's Day otherwise known as lovers day, Dunu had barely left his office in the evening when he was blocked by a vehicle. Before he knew it, Evans' gun-wielding men had stepped out of the vehicle and bundled the pharmacist into their vehicle and sped off to No 21, Prophet Asaye Close, New Igando, a Lagos suburb where he was kept for three months.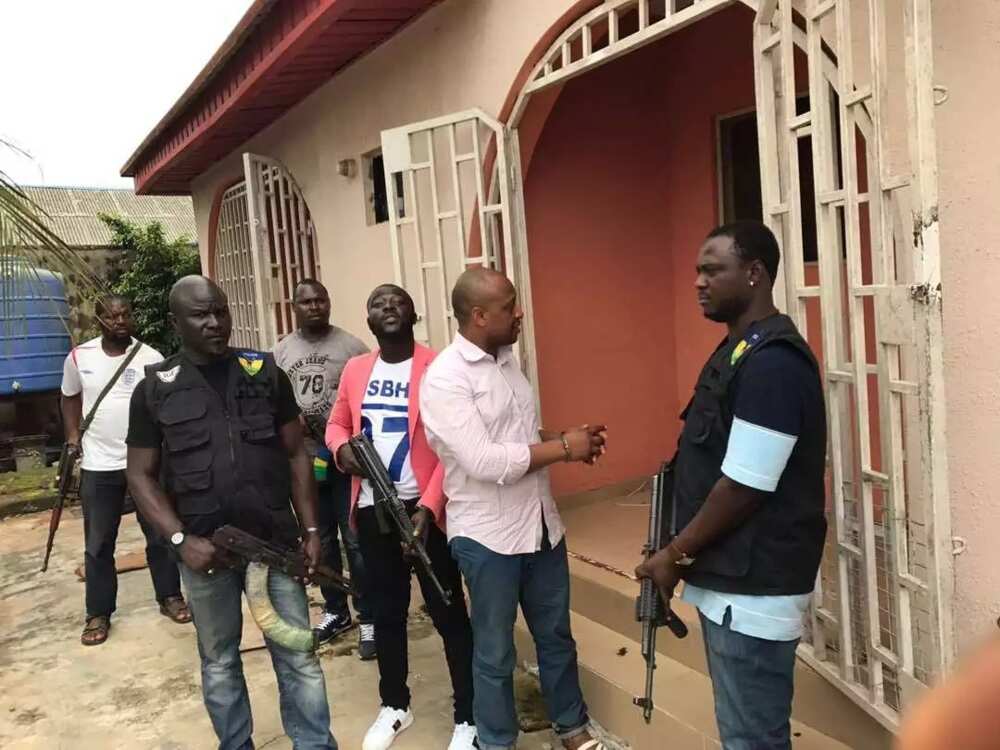 Evans subsequently demanded the payment of one million euros as ransom. Despite efforts to make Evans see reason and reduce the money, he would have none of it, even after N100 million had been paid to him. It was either the money was paid or Dunu paid with his life. At the gang's den in New Igando, where Dunu was kept, he had given up hope on the possibility of regaining his freedom. But he had a big break in the early hours of Friday, May 12, 2017, while his captors were deep in sleep.
Despite losing his weight, Dunu managed to wriggle out of the leg-cuff he was held with. He was only wearing a pair of shorts and white singlet. A perimeter fence with broken bottles was to become a major obstacle to his escape, but the victim used his bare hand to maneuver the shattered bottles and climbed his way to freedom.
It was learnt that when he landed into the adjoining building, he was mistaken for a fleeing robber or cultist. Security guards raised the alarm which attracted neighbors to the scene and it was providence that saved him from being lynched by a mob. With the escape of Dunu, he was able to make useful statements to the police about his kidnap which led them back to the house where the kidnappers had already escaped knowing the deal must be exposed.
PAY ATTENTION: install our latest app for Android, read best news on Nigeria's #1 news app
As can be expected, the young man is already being denied by relatives and associates. His father claimed to have received nothing at all from him, even though Evans claimed to have given him N3 million, a jeep and a pick-up van with which he established his piggery business. He blamed his father for his predicament as he said his father had refused to train him further in school, so he dropped out of school in JSS class 2.
Even his mother has gone into hiding to avoid speaking to journalists but it was learnt that she built a magnificent house in Akamili, her village in Anambra state. The traditional ruler of his community has also made bold to say that the community did not in any way benefit from the largesse.
Only his wife, Uchenna Precious Onwumadike who has come out plain to beg for his release. According to him, she did not know he was into kidnapping, but had advised him to stop the drug trafficking which she was aware of.
However, for the past 10 days, Evans has been the trending news in Nigeria, generating income for media owners and bloggers. It was learnt that a group emerged on twitter campaigning for the release of Evans as he is not as corrupt as politicians with specific reference to Senate president Bukola Saraki, who was acquitted of all crimes by the Code of Conduct Tribunal. But that move set twitter on warfare and the promoters went into hiding.
From evidences so far gathered, one could rightly agree that Evans has convicted himself before getting to the court. Police are, however, gathering evidences as to nail him in court and await the decision of the judges. Will Nigerian lawyers come out to defend him? Will he still plead guilty? Will the prosecution be able to present step by step case to lead to conviction? Will he say he made confessions under duress? And what will be the final judgment? In a few days' time, the answers will be clear.
Legit.ng video team visited Evans residence in Magodo Lagos, watch the video and hear what Nigerians say on how Evans should be punished.
Source: Legit.ng