Hushpuppi spends N3.3m on drinks in nightclub
Nigerian big boy Hushpuppi Ray, who is based in Malaysia, has once again made headlines with his major spending spree of N3.3m at a Lagos club.
Hushpuppi Ray always finds ways to go viral in the news. Either through his money or by him dissing or beefing other people. A couple of weeks ago, Legit.ng reported that he spent N2.3m in one night and now, he has surpassed that amount.
READ ALSO: Exclusive: I could not attend university because of N15, 000 - BBNaija's Bisola reveals (photo, video)
The filthy rich big boy recently spend over N3.3m in a Lagos club on Saturday, June 17.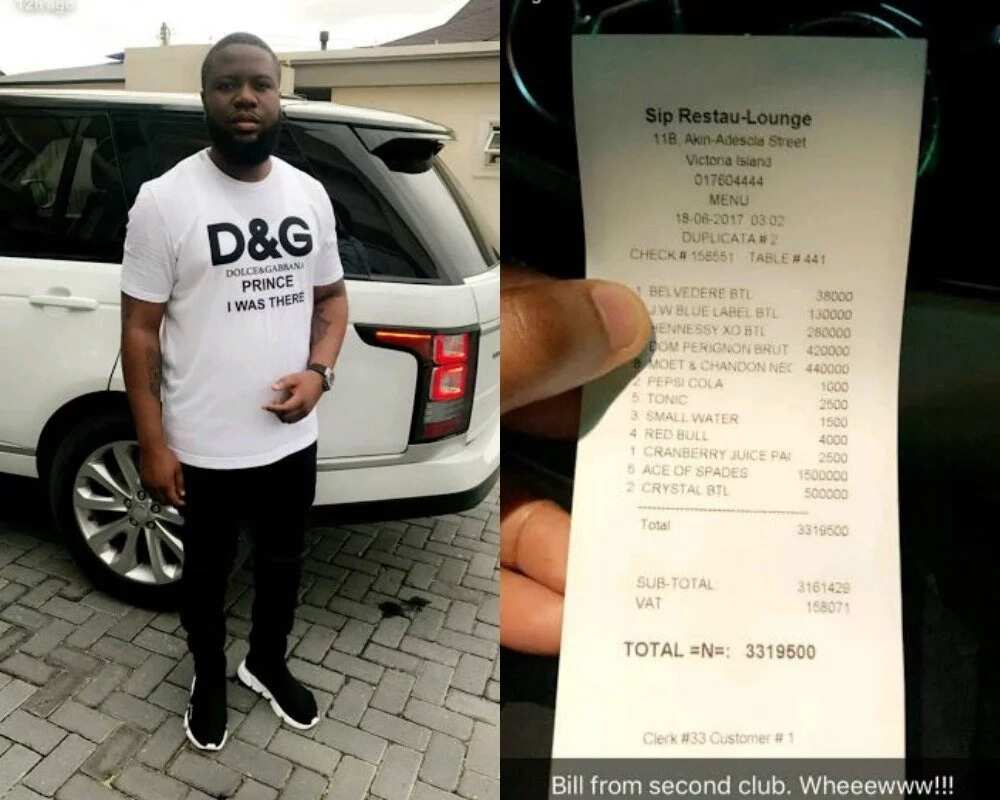 As if the spending that amount was not enough, he posted photos of the expensive bill and the numerous bottles of Moet that he purchased.
READ ALSO: Bride and Groom encounters Governor Okorocha on their way to church for wedding (photos)
He said: "Out here in SIP, let's see if anyone will compete again so I can humble them like I did to the people before them, lol. I don't understand how anyone in this world will look at me finish and want to try me, be humble."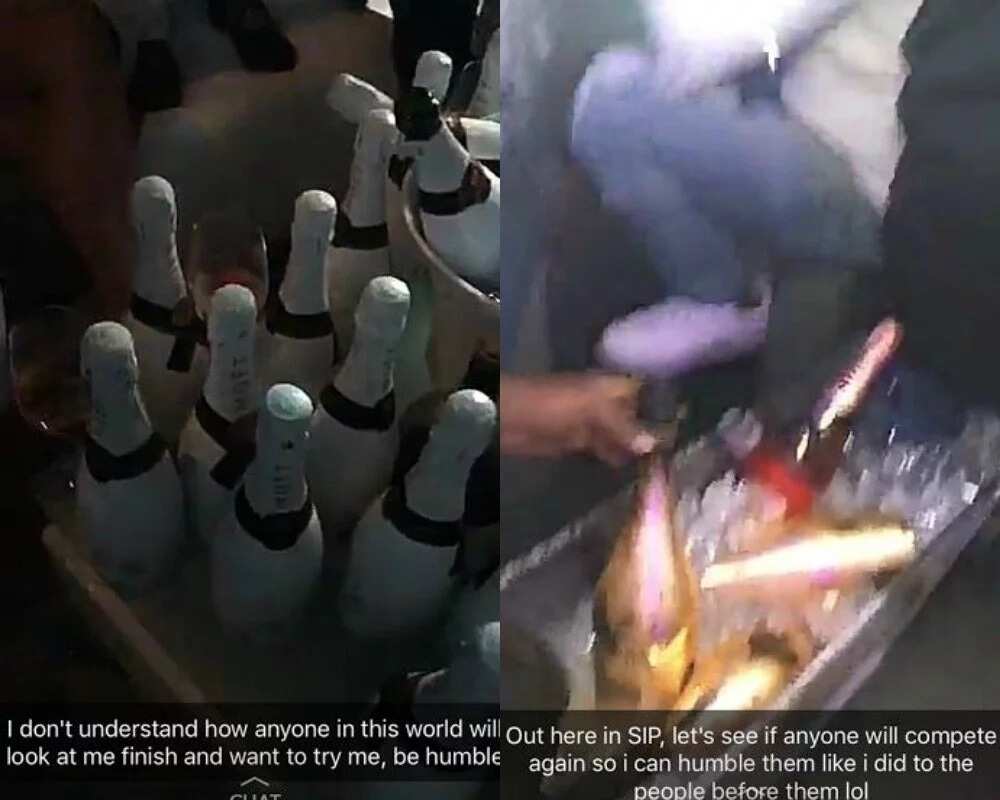 PAY ATTENTION! Never miss a single gist! Download Legit.ng news app for android
One thing is for sure: he has a lot of money to spend and he makes sure everyone who has eyes sees how he spends it.
Watch the video below of Legit.ng giving you the hottest gist on THE SCOOP:
Source: Legit.ng