Saraki's aide, Sahara Reporters publisher trade words on Twitter
- The victory of Bukola Saraki at the Code of Conduct Tribunal (CCT) is being trailed by controversy
- At the center of the controversy is controversial publisher, Omoyele Sowore
- Sowere and Saraki's aide, Bamikole Omisore, have been exchanging words on social media
The victory of Senate president, Bukola Saraki at the Code of Conduct Tribunal (CCT) has opened a can of worms.
At the center of it all is controversial publisher, Omoyele Sowore, publisher of online newspaper, Sahara Reporters.
Legit.ng observed that the Senate President's senior adviser on new media, Bamikole Omisore and Sowore have been trading words on micro-blogging site, Twitter.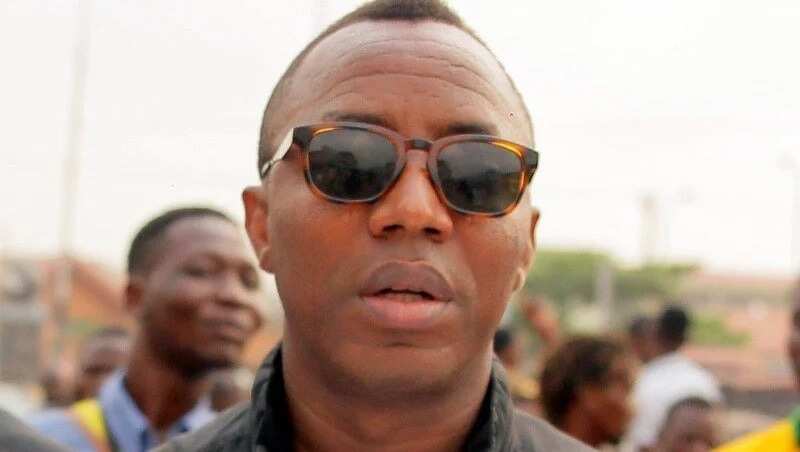 PAY ATTENTION: Read the news on Nigeria's #1 news app
Omisore had called Sowore a thief and blackmailer in a series of tweets after the Sahara Reporters publisher claimed that Saraki bribed the CCT chairman, Danladi Umar with $2 million to get off the hook in his case at the tribunal bordering on false declaration of assets.
The Senate President has since denied the allegations.
Omisore also debunked the allegations and alleged that Sowore's was angered by his failed attempt to extort money from his boss.
Omisore vowed to continue to expose Sowore after the publisher shared a screen shot of the Senate President's aide asking him to soft-pedal on the criticisms his boss was subjected to in 2016.
Meanwhile, Omisore seem to be getting the backing of majority of those adding their voice to the controversy.
Saraki's travails started after he emerged the Senate President in June 2015 against the dictates of the ruling party, All Progressives Congress (APC).
The former governor of Kwara state had always insisted that his case at the tribunal was a witch-hunt due his emergence as Nigeria's number three citizen.
READ ALSO: APC expels suspended lawmaker Abdulmumin Jibrin
The CCT dismissed the case against Saraki on Thursday, June 14 following his no-case submission on May 4.
The ruling sparked wild jubilation in the home state of the Senate President, re-affirming his popularity among his people.
Saraki has however said he forgives everyone who had a hand in his trial and bore no grudge against anyone.
In the interview below with Legit.ng TV, APC chieftain, Comrade Timi Frank warns the ruling party to resolve its internal bickering before 2019.
Source: Legit