If you live in Ikeja, you have probably seen and been to everywhere. But what about if your friend comes for a visit? Do you know the great places to take him? Do you actually know what fun places there are in Ikeja? If nothing in particular comes to mind, then consider this list of top five fun places in Ikeja, Lagos.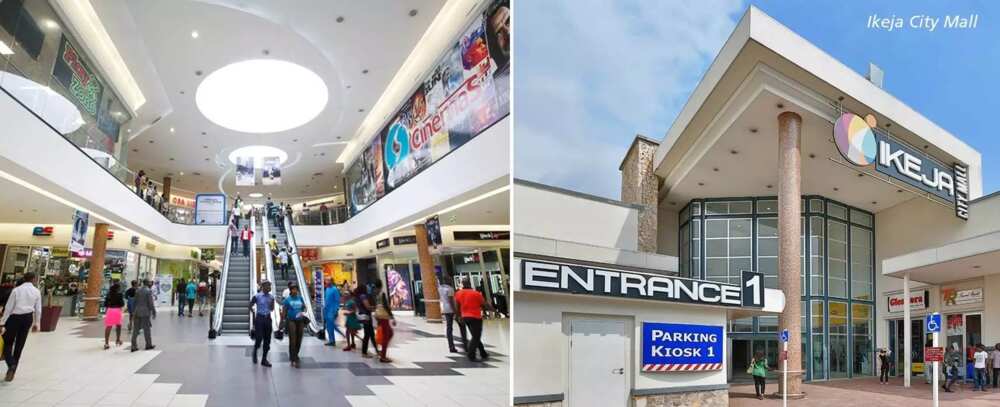 Ikeja City Mall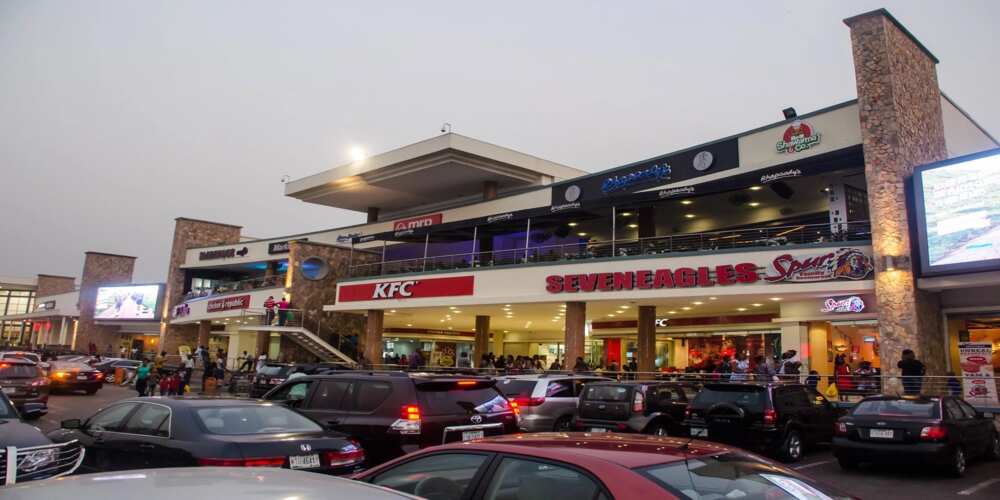 Of course, the main tourist attraction in Ikeja is the ICM. This giant structure occupies 23 thousand metre squared and has everything you can wish for. Boutiques, tech shops, music stores, beauty parlors— you will find what you are looking for in one of the hundred stores. If you get hungry, you can always visit the food court, which has some of the best restaurants in one place. You can find the mall at Obafemi Awolowo Way.
You can also visit the Ikeja City Mall Cinema, Silverbird cinema, where you can see the newest Nigerian and international movies. Ikeja City Mall Cinema prices are fair. For a price of ₦1000 on weekdays and ₦1500 on weekends, you can watch any film of your choice. Tickets for students and children are ₦500 cheaper. It is the best Ikeja Cinema, in our opinion.
The Place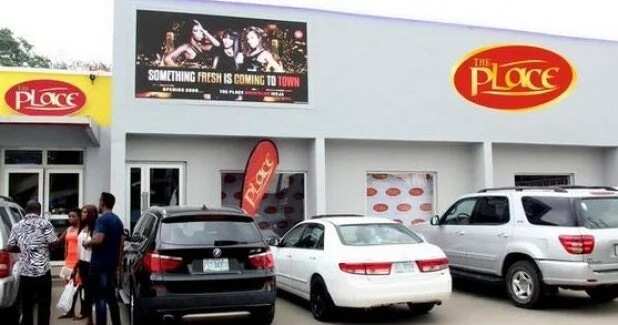 Behind this interesting name is a very exciting spot that you should definitely put on your map. The Place Ikeja is not only a good restaurant. It also has a game room, a lounge area and a nightclub on Fridays and Saturdays. Some of the best Nigerian music artists have performed there.
The cuisine they offer includes traditional Nigerian dishes, as well as fast foods. There are several outlets of The Place across Lagos, with two spots in Ikeja. You can find it at 45, Isaac John Street, G.R.A. and at 2, Kaffi Street, Alausa (Opposite Ikeja City Mall).
Domino's Pizza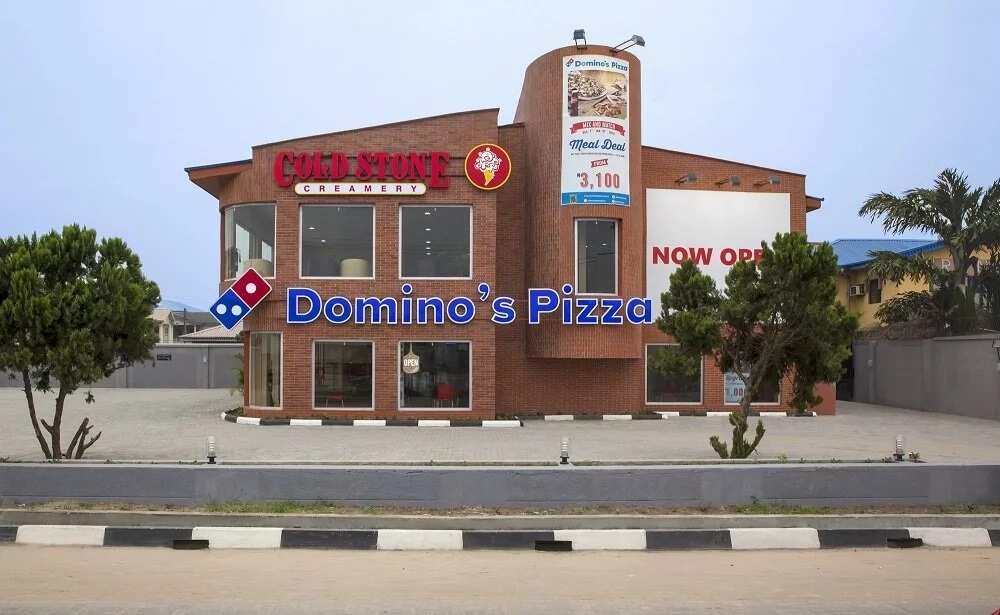 READ ALSO: Fun places in Lagos Island
Who doesn't love pizza? Ok, maybe some people don't, but most of the world's population enjoy this beautiful Italian creation. In Ikeja, the best place to get pizza is Domino's. But not any Domino's, oh no. You need to go to Domino Pizza Ikeja that is on 14C Joel Ogunnaike Street in GRA, as on the second floor of the building, there is a Coldstone ice cream outlet.
The combination of pizza and ice cream, in our opinion, is the best way to fill your stomach. Therefore, even if you have been to every other pizza place in town, take some time (and some friends) to visit this particular spot. It might take a while to get your ice cream order ready, but it is totally worth it.
La Mango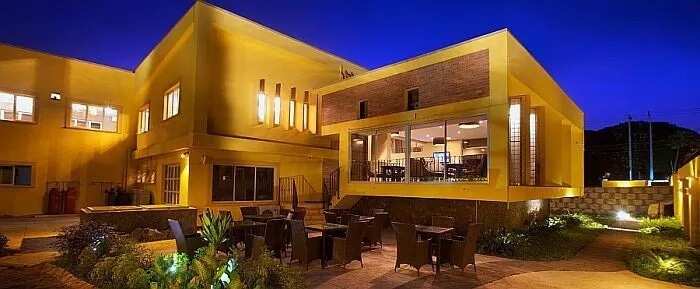 If you like partying, consider this fun place for an evening. La Mango has a sports bar, a nightclub, a pool, a love garden, a VIP lounge and a rooftop terrace. In addition to this, it has a large dining room and an executive lounge, which are great if you need a place for an office party.
This venue has a great selection of meals and drinks suitable for every customer. You can find it at 3a Adekunle Fajuyi Way, GRA Ikeja.
Hardcore Entertainment Incorporated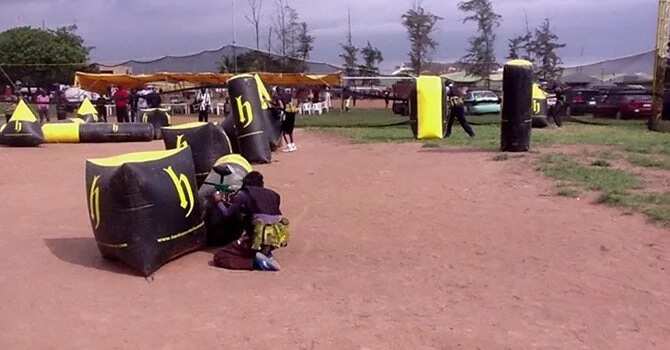 If your list of things to do in Lagos does not necessarily include shopping, partying, going to the movies or eating, and you would much rather prefer active recreation, we've got you. You will absolutely love the sports arena from Hardcore Ent. Inc. They offer a wide variety of activities that would interest any adult or teenager.
You can choose from 16 different activities, including paintball, sumo wrestling, boxing and something called 'Octopus'. Would you dare to try it out? And if you get too tired, they have a bar and karaoke, so it is a perfect place for everyone. Check them out at Murhi House, Plot 45, Omole Layout.
Have you been to these places? Have you learned anything new? Would you take your friends to one of these places? We hope that you've found this list interesting and fair, and that you will never be bored in Ikeja Lagos again!
READ ALSO: Best hotels in Nigeria 2017
Source: Legit