Your very special day is ahead and you are looking for inspiration for the best wedding dress ever. You have come to the right place! Lace is one of the most popular and gorgeous styles for a wedding this year. Have you already seen these lace styles for wedding 2018? These new gowns are so wonderful, and every bride will look like a princess in these gorgeous attires!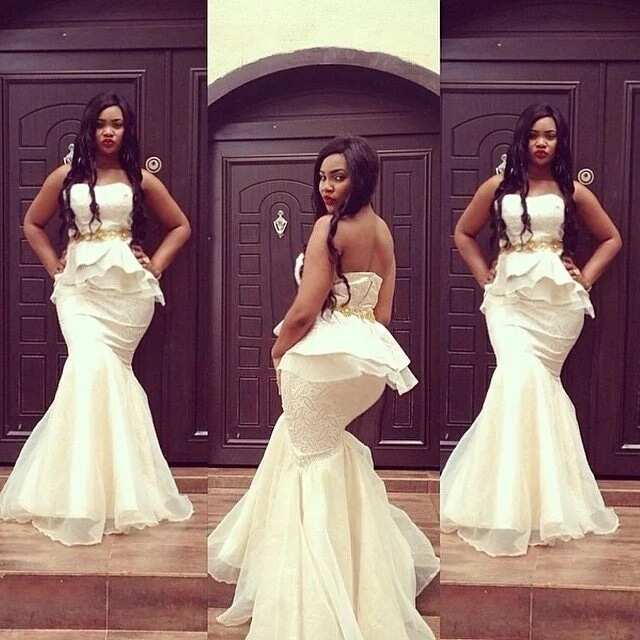 We live in the world in which fashion comes and goes, and then turns back, and lace is one of those fabrics that never gets old. We can see the lace fabric in almost all new collections, and every lace clothing collection usually becomes very popular among Nigerian women.
Why do the Nigerian women prefer lace fabrics?!
Lace is one of the most popular fashion fabrics in Nigeria. One of the main reasons why a lot of women prefer this material is because of how it looks. There is no fabric as stylish, feminine, and sensuous as lace.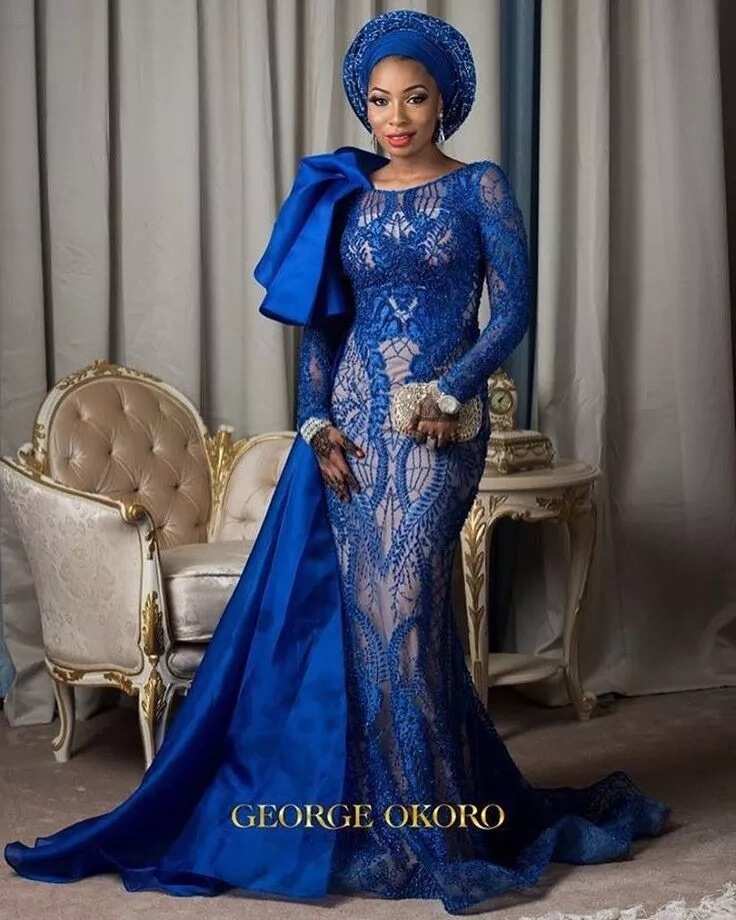 READ ALSO: The most irresistible lace styles of 2017
Also, high-quality lace items are very gorgeous and adds a soft look to the outfit. As we all know, there are many other materials, where prints can lose their colour after several washes and some fabric eventually becomes stretched. But you will not have such a situation with the lace fabric because it holds its color and shape so it makes it very durable.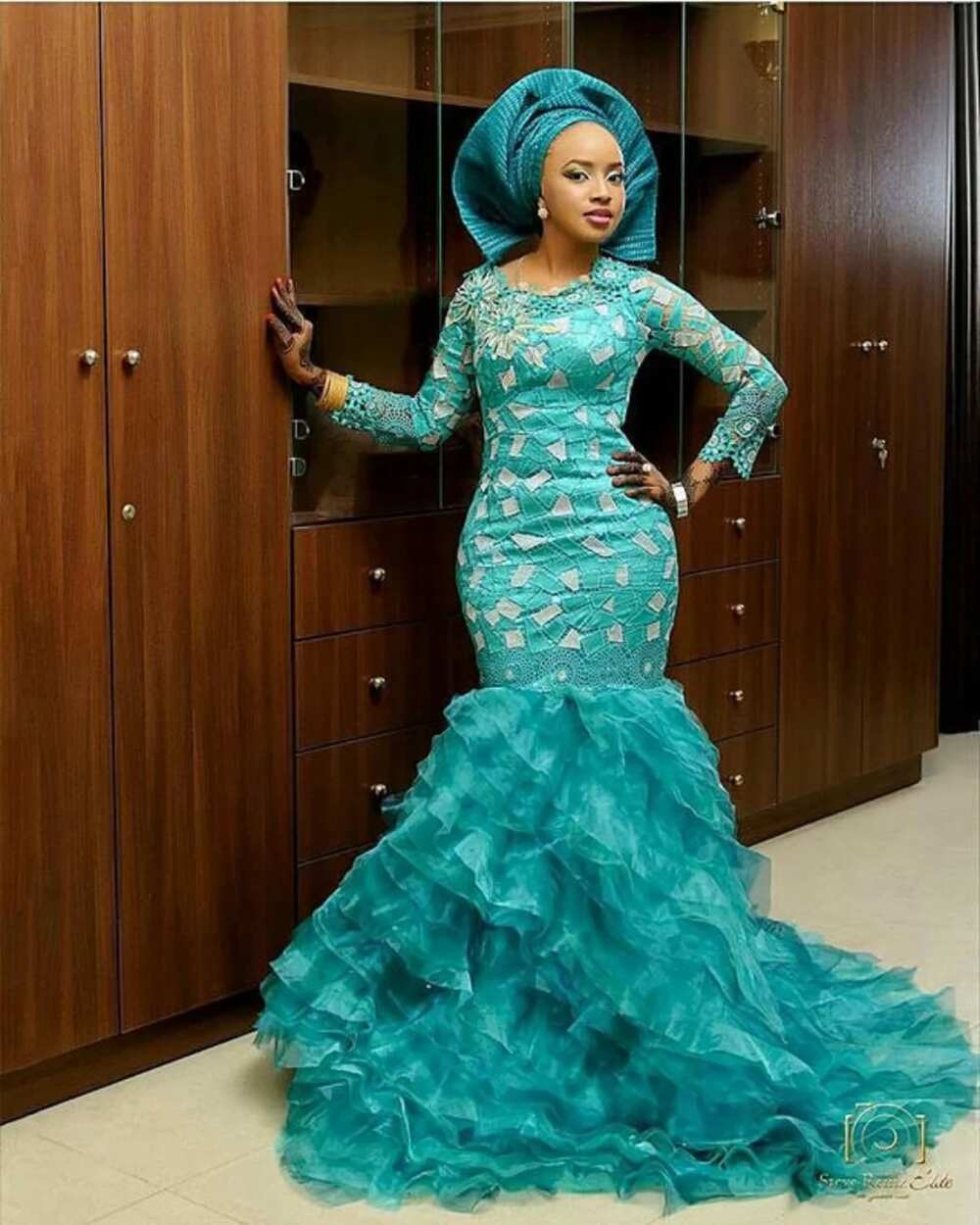 Actually, there is one more reason why Nigerian women prefer the lace fabric. The lace material is considered to be one of the universal clothing fabrics that is suitable for any situation. You can wear a lace dress to your best friend's wedding or even to your own wedding. Either way, you will look magnificent!
Lace fabrics in beautiful wedding gowns
Nowadays, Nigerian women choose lace materials for their wedding dresses. It does not matter what type of wedding you plan to have- traditional or white. Lace material will be the right choice either way. It will create a very delicate look.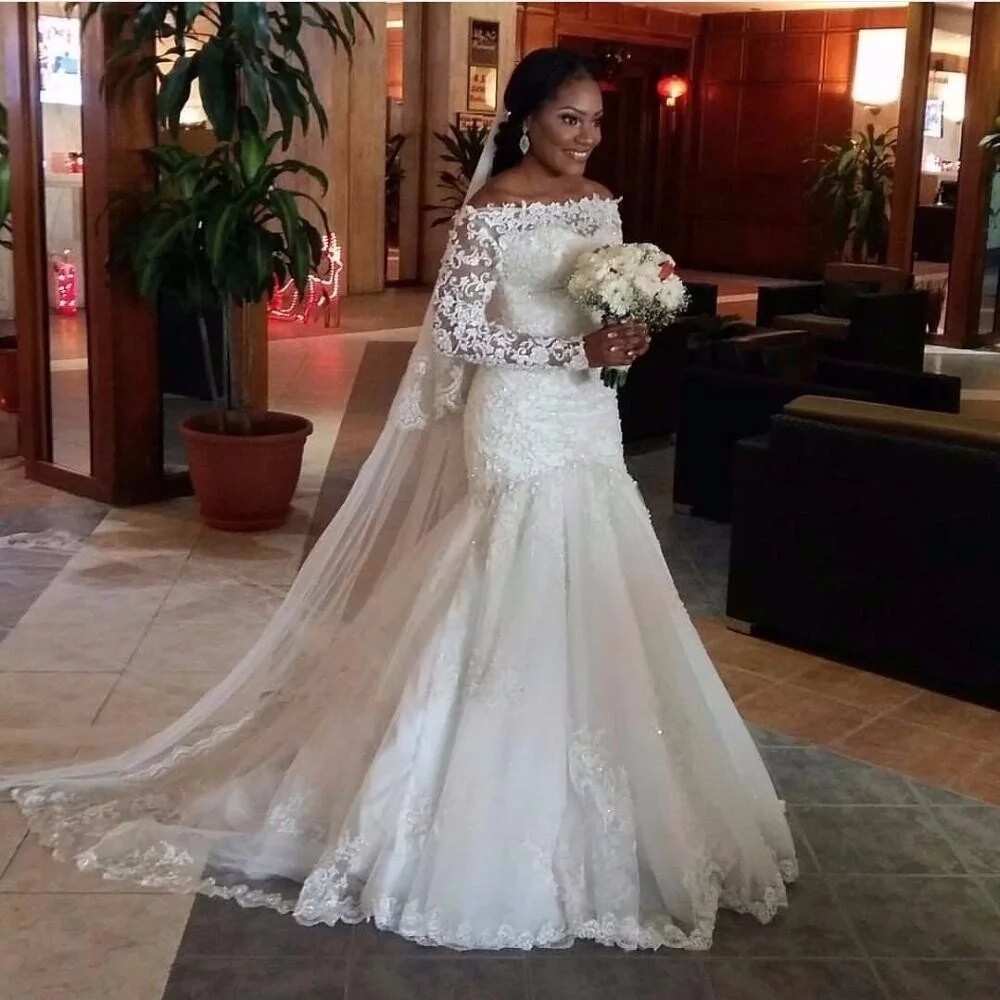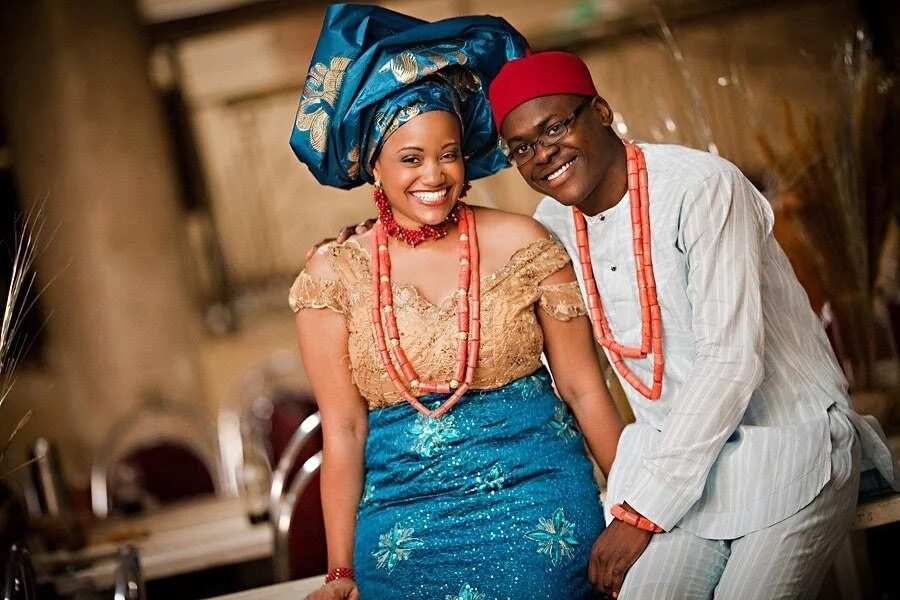 There are so many types of really gorgeous wedding dresses. The most traditional and popular are white lace wedding dresses with sleeves. Women all over the world love these dresses, especially long sleeve white lace wedding dresses (because they are in trend now). What is more, beige and gold lace wedding dresses are stylish as well.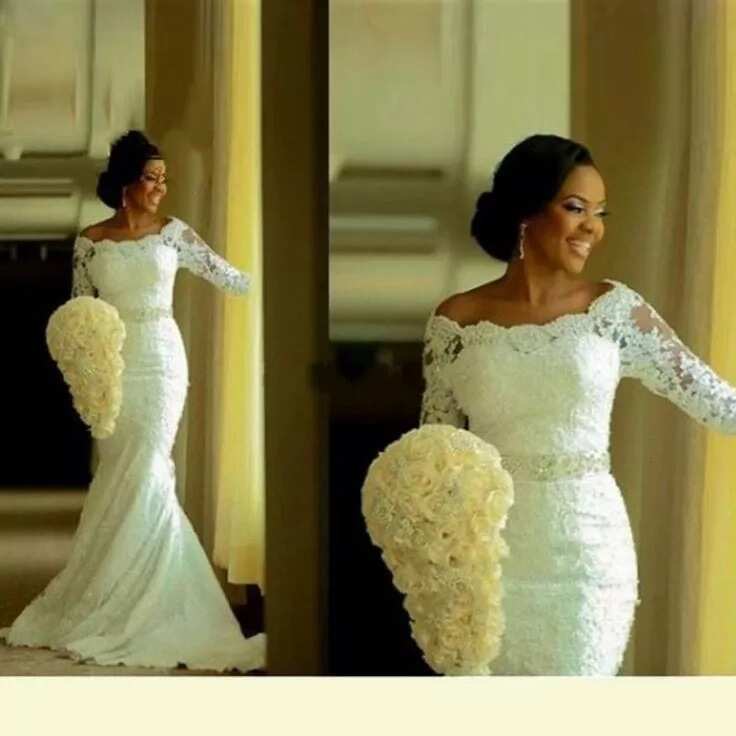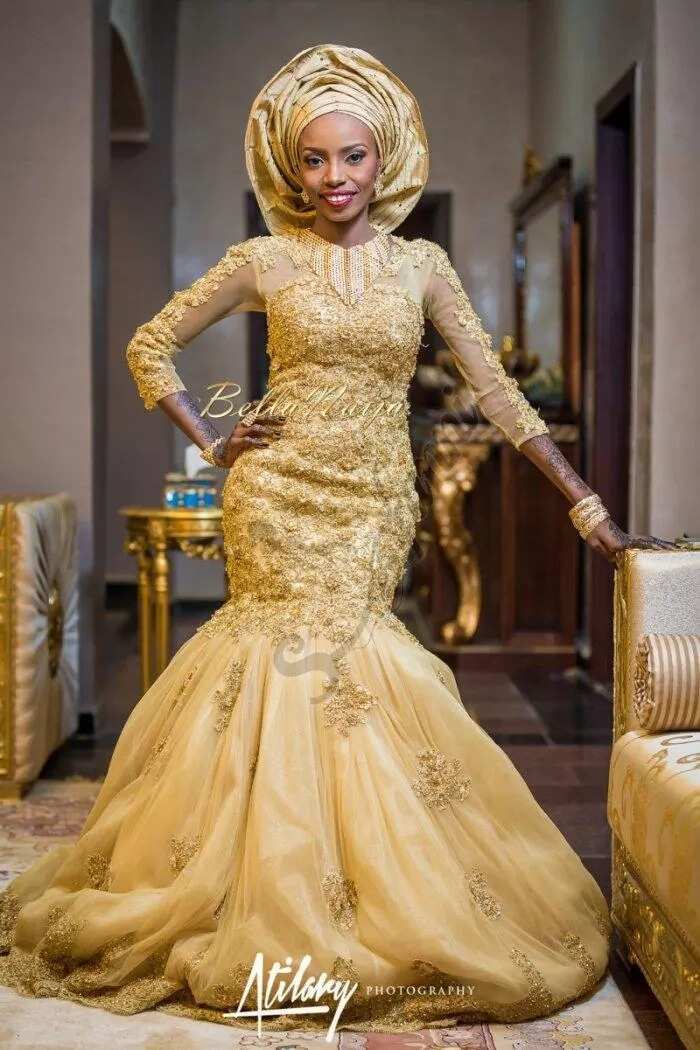 What kind of wedding dresses to choose?
So, it goes without saying that nowadays, there are a lot of different lace styles for wedding gowns. Speaking of wedding dresses, you can choose whichever design you want, starting from traditional attires and finishing with the latest trends. Some Nigerian women prefer short colorful dresses, others prefer long sleeve wedding dresses in white and beige colours.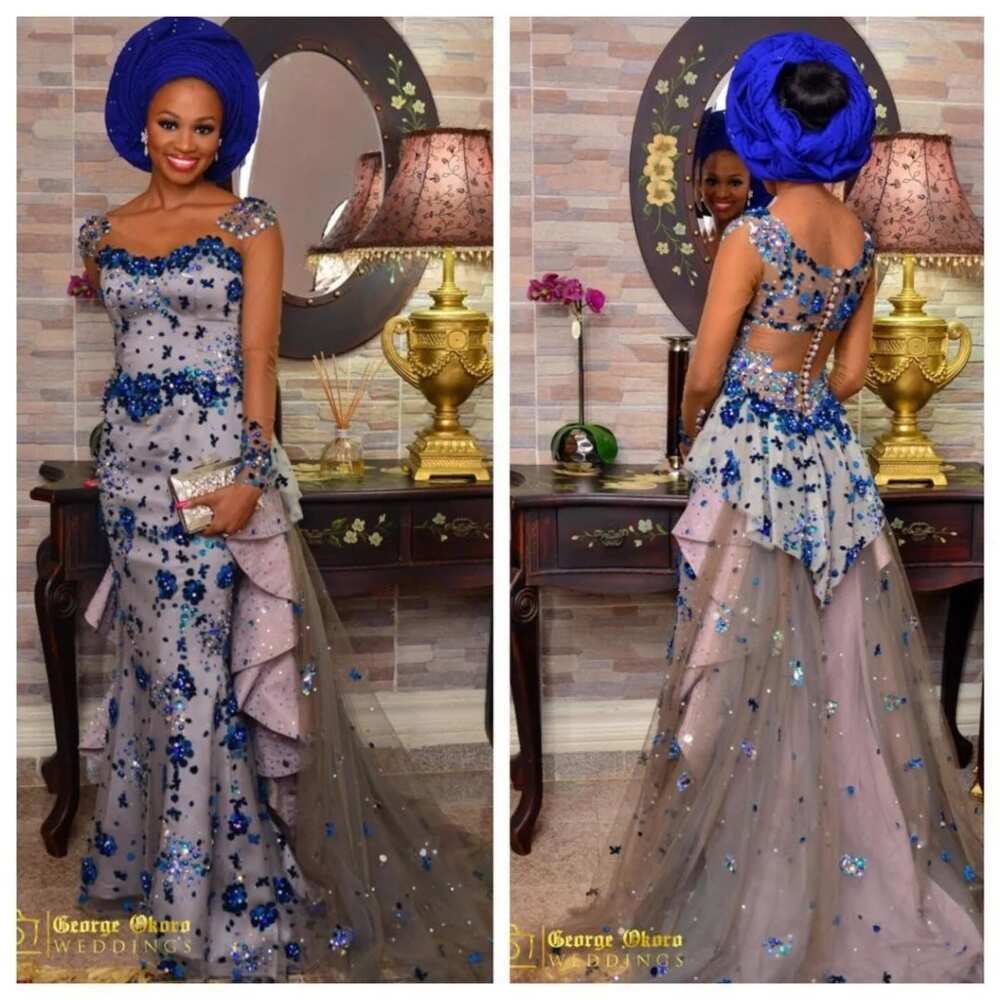 As a matter of fact, everything depends on your taste and vision of beauty. Whatever the case, each bride tries to have the best look at her special day. So, we have now pointed out the latest trends and now it's your turn to choose! Good luck and stay gorgeous!
READ ALSO: Latest lace gown styles in Nigeria