Tonto Dikeh tattoos meaning
Being a famous person in Nigeria is quite a responsibility. You have to think about what you are doing, saying and wearing. Why? Because 'with great fame comes great responsibility'. Just make a wrong move today and tomorrow you will hear your name everywhere in the news. That's what happened with Tonto Dikeh and her new tattoo.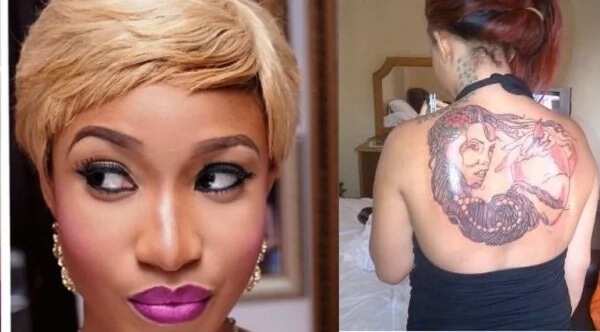 Tonto Dikeh tattoo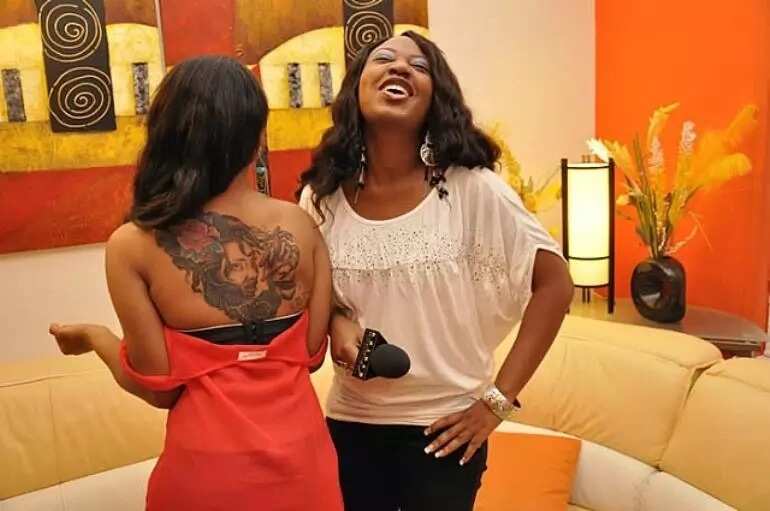 Some time ago, Tonto Dikeh got some new tattoos on her back and neck. In our opinion, they look quite gorgeous and make the actress more stylish. Her only reason for the tattoo is to express herself. However, not all people think like that. In fact, there were a lot of rumors and gossips behind her back (no pun intended).
The tattoo is quite detailed and colorful. You can see a smiling woman holding something that seems to be a heart with red horns on it. Maybe the horns were the reason for all those rumors.
Let's cover some of the theories. There were lots of them, poor Tonto. Her tattoo was discussed not only in Nigeria but outside the state too. The main rumor was that her tattoo showed she had some connection with the devil. Shocking, right?
Then things have got even more interesting here. People claimed that she sold her soul to the devil and the tattoo represent her loyalty. What is in the mind of those who believe that?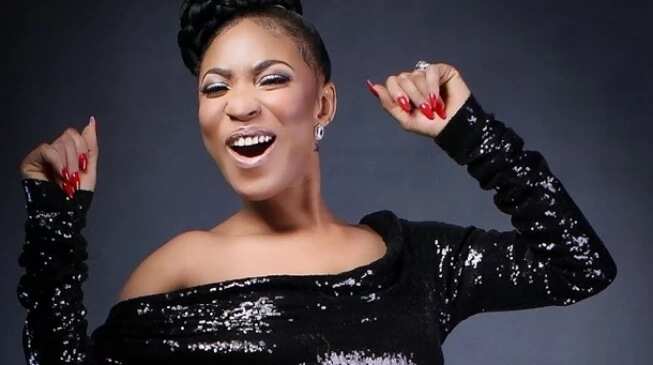 Other fans thought less radical things. For example, they said that her tattoo was a way to make herself more "fashionable." Some of them were actually inspired by the tattoo and are considering getting a similar one.
What does it mean?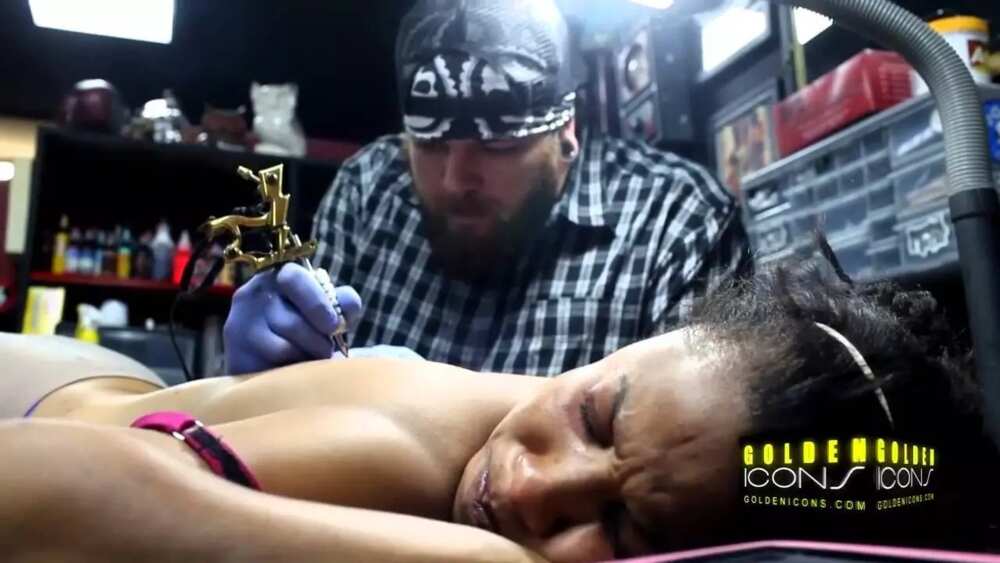 READ ALSO: Oladunni Churchill biography
Let us get back to the topic. Tonto Dikeh got so sick of the guesses and rumors that she decided to tell us what the tattoo meant. As we have learned before, she is not the kind of woman that is willing to talk much about her personal life. We guess that people were getting on her nerves. So what is the secret behind her tattoo?
The only thing that she said thus far was that the tattoo meant that she was a part of the society called the Witches of Nigeria. Yes, it may be shocking at first but think about how much courage she needed to admit that to the public!
There was more controversy raised since her statement was announced. But people close to her claimed that she was simply honest with her fans. That she may be a part of the society that is somehow involved in witchcraft. In any case, it is her life choice, and nobody has the right to judge her.
Even if all the statements are true, Tonto has the right to do the things she wants to do. She is afraid that people will judge her, but she shouldn't! She is a great actress, and people should think about her talent, not her tattoo choices.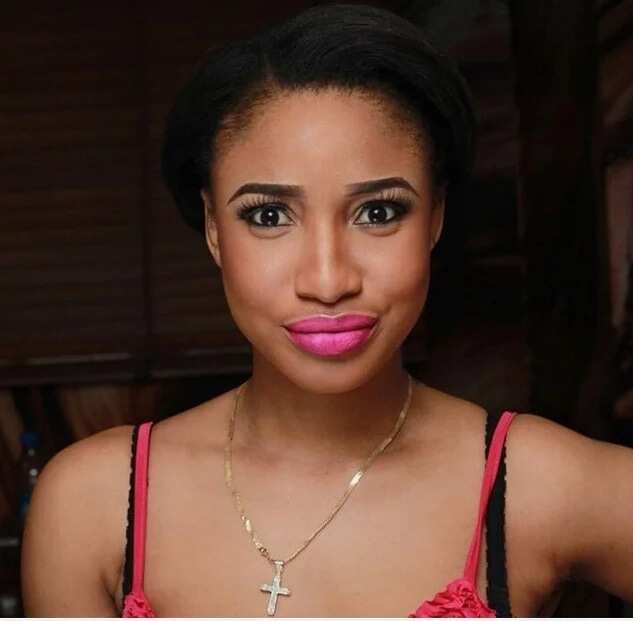 A tattoo is an individual choice, and as long as Tonto likes it, she can do whatever she wants with her body. Tonto Dikeh is a beautiful woman with a lot of tattoos, and she is in love with her body. She has other tattoos besides the one on her back and neck. Some of them took ten hours to make!
The only thing we can do is to watch her movies and admire her talent. We hope that people will stop "whispering" behind Tonto's back because she is truly a talented actress.
READ ALSO: Chinedu Ikedieze baby boy
Source: Legit.ng