Richard Mofe Damijo children
One of the famous actors in Nigeria, Richard Mofe Damijo (also known as RMD), recently shared some photos of his family. He is the happiest husband, father, and grandfather in the world. According to him, his family is his source of strength and support. What is more, it usually brings him inspiration.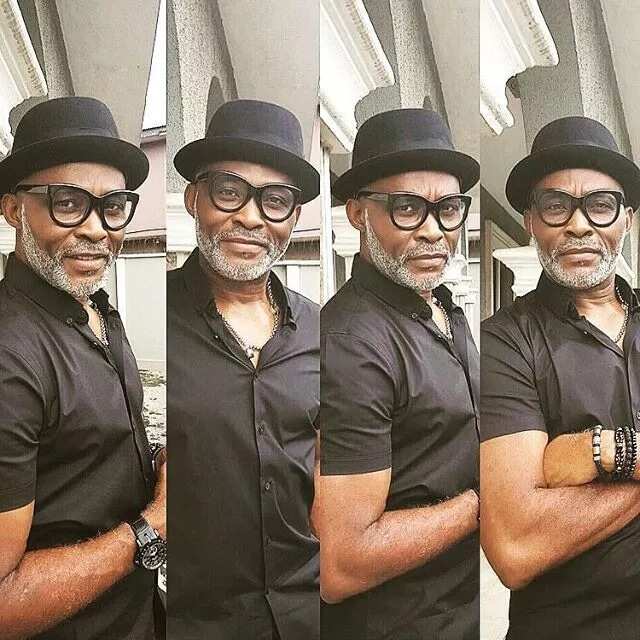 Richard Mofe Damijo background
So, Richard Mofe Damijo was born on the 6th of July, 1961. His native land is the Aladja commune of the Udu Kingdom, which is located near Warri, Delta State. He received his primary and secondary educations at the Anglican Grammar School, where he became a devoted member of the Drama Group.
It is a well-known fact that after this, Richard Mofe Damijo attended Midwest College. Then he got admission into the University of Benin where he studied Theatre Arts. In 1997 Richard decided to go to the University of Lagos to study law, and in 2004 he graduated the University.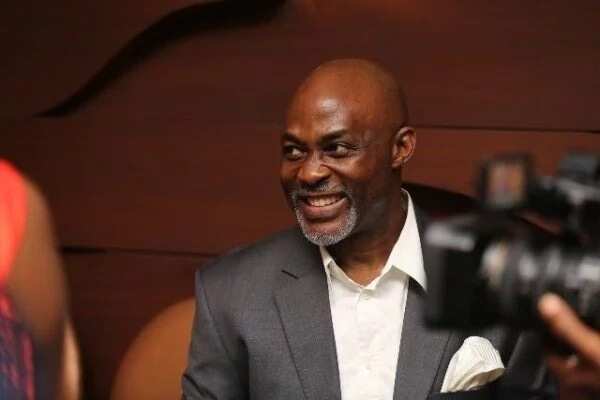 Richard Mofe Damijo career
It is important to mention that after graduating from the University of Lagos, Mofe-Damijo kicked off his career as a reporter in for Concord Newspapers and Metro Magazine. Also, in the late 80's he acted in a television soap opera called "Ripples".
By the way, he is not just one of the most famous actors in Nigeria, but he also used to be the Commissioner for Culture and Tourism in Delta State.
READ ALSO: The 10 best moments of Richard Mofe-Damijo's life
Speaking about his filmography career, it is important to mention that he acted in many different movies. The first film he took part in was "Out of Bounds" in 1997. After this, his acting career blossomed
At the African Movie Academy Awards, Richard Mofe Damijo got the award for the Best Actor in a Leading Role in 2005.
Richard Mofe Damijo family
Richard Mofe Damijo was born into a family of 18. He said that love, support, understanding, and honesty are the main conditions for a happy family life.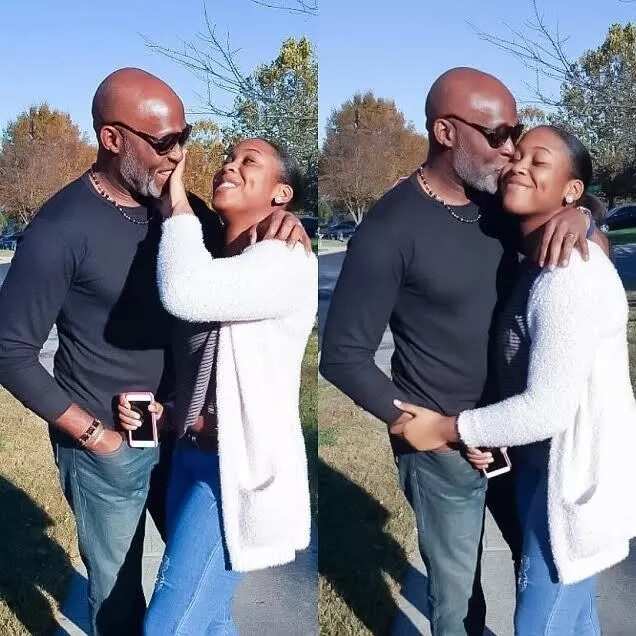 He was first married to one of the famous journalists and publishers of Nigeria, May Ellen-Ezekiel. They were happy together, and had a son named Oghenekome Mofe Damijo. But in 1996 May Ellen-Ezekiel's passed away. Soon after, Richard married another woman.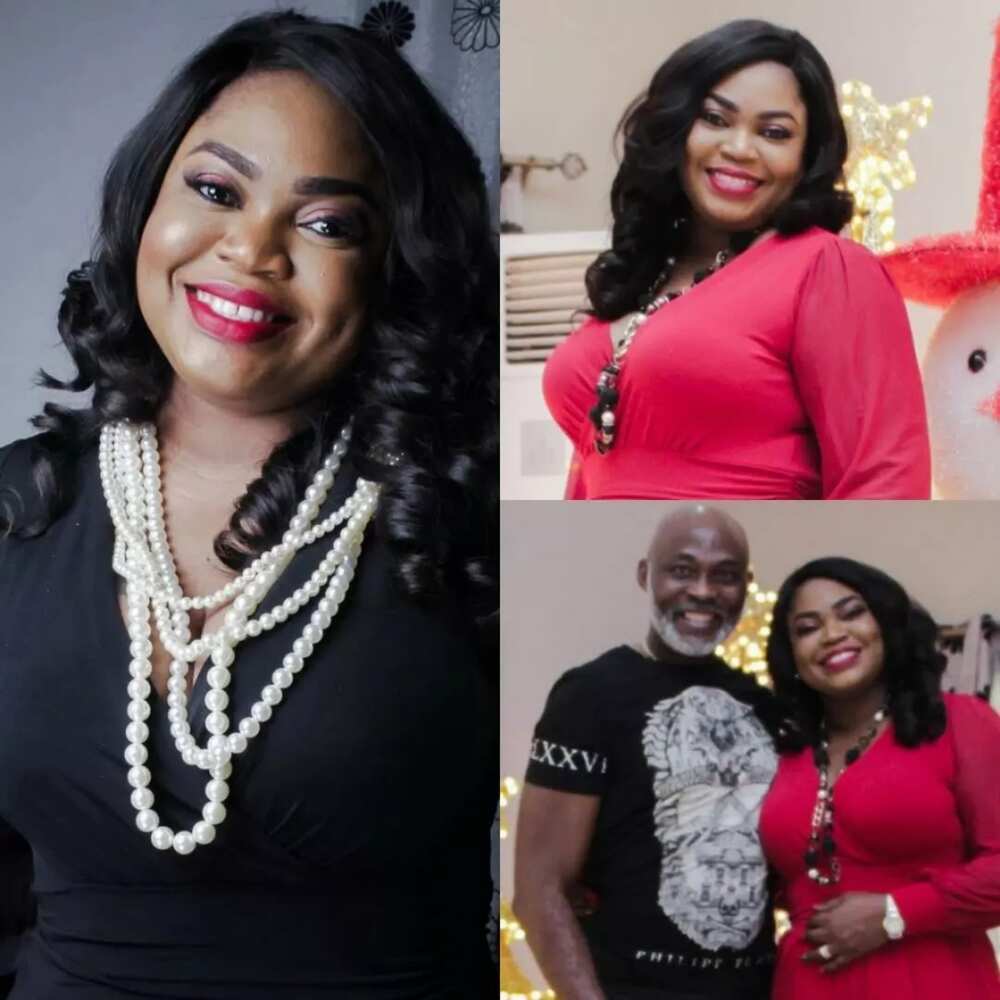 His current wife, Jumobi Adegbesan, was a TV presenter, who later left TV for the corporate world. Now they have four children, two sons, and two daughters. They are really happy together. Richard Mofe Damijo loves his family so much, and he tries to be the best role model for his children.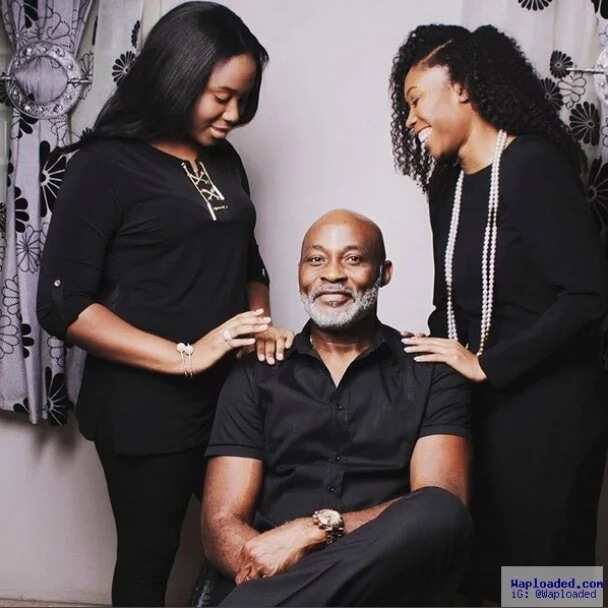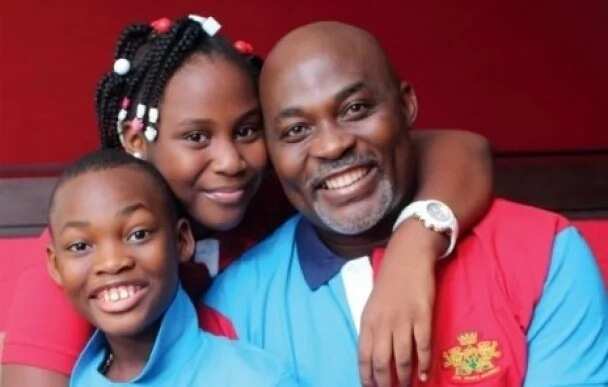 Richard Mofe Damijo children are very happy to have such a great mom and dad because they will always get parental support and advice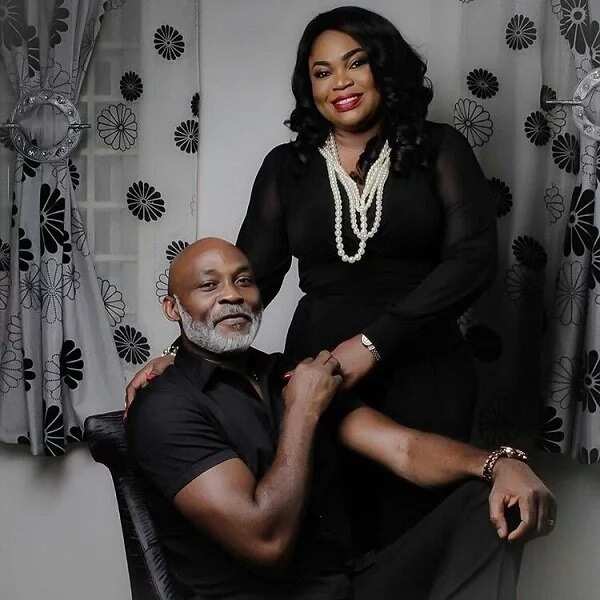 To tell the truth, such a family should be an example for everyone. They really love each other and are ready to offer assistance at any moment. By the way, not so long ago, Richard Mofe Damijo became a grandfather. His older son, Oghenekome Mofe Damijo, and his wife, gave birth to their daughter, and later to a son. So, that made him the happiest grandpa as well!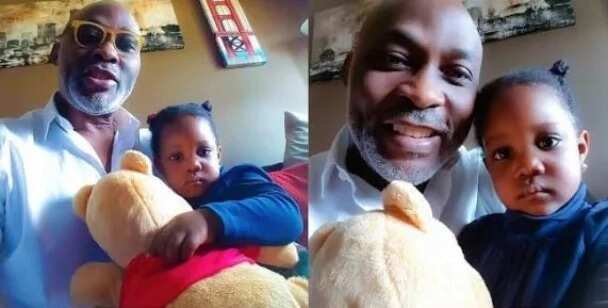 READ ALSO: Richard Mofe Damijo shares the joy of being grandpa a second time
Source: Legit.ng