Vegetable farming is a common practice among Nigerians. It can be done for commercial purposes or just for consumption. One of the most popular vegetables consumed across Nigeria is okra. This article will tell you about all peculiarities of okra farming in Nigeria: stages of okra growth and other things related to okra production.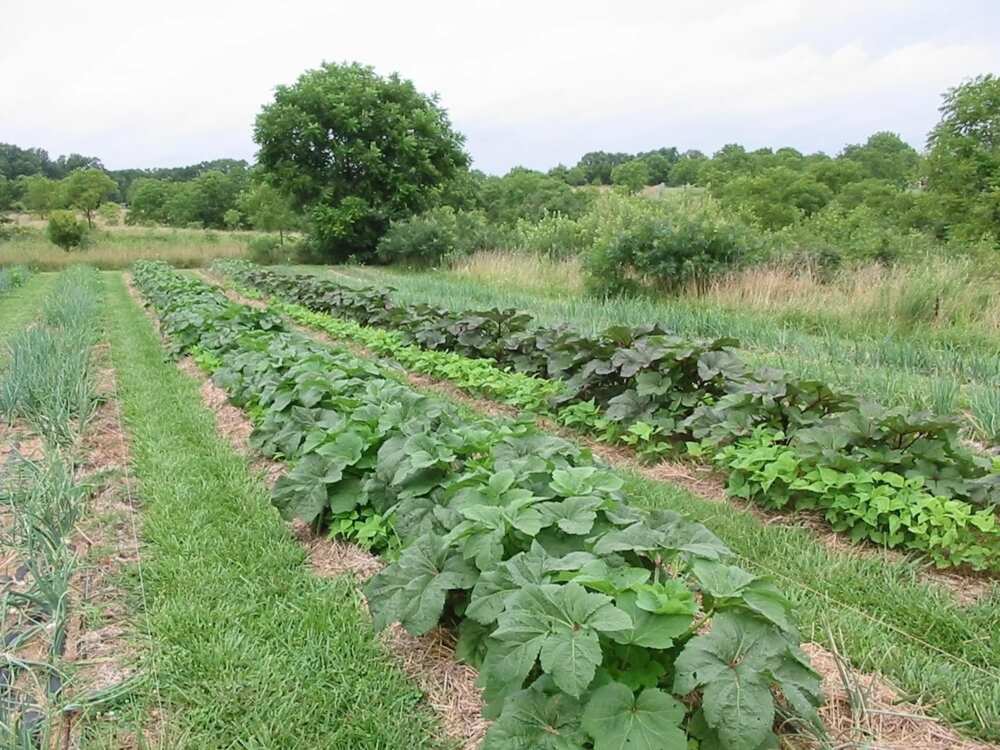 The botanical name of okra is Abelmoschus esculentus. It is also known as Hibiscus esculentus. Okra is referred to as "ladies' fingers in most English speaking countries. But it is known as Okra in Nigeria. In our country, okra is used in making varieties of soups. The pods and the seed can be sliced and used to make a soup. The pods and the seeds can be prepared with other vegetable leaves (usually with Ugwu vegetable) and stock fish. You can also use the leaves as a vegetable just like spinach.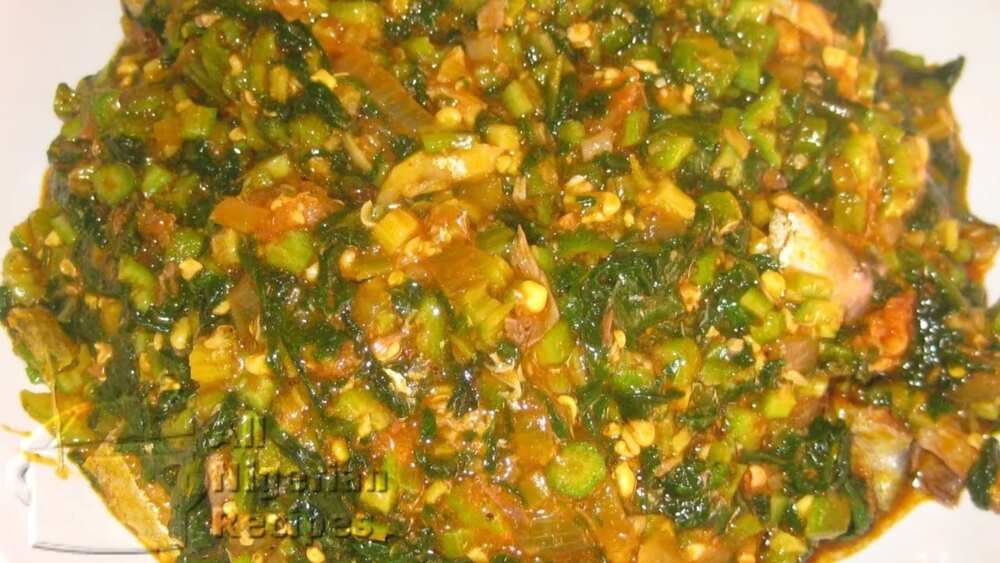 Okra is cultivated mostly in the northern and eastern parts of Nigeria. Most people don't see okra as a vegetable for commercial planting but for personal consumption only. In western Nigeria, people plant okra in gardens for consumption purpose.
READ ALSO: How to plant Ugu vegetable in Nigeria?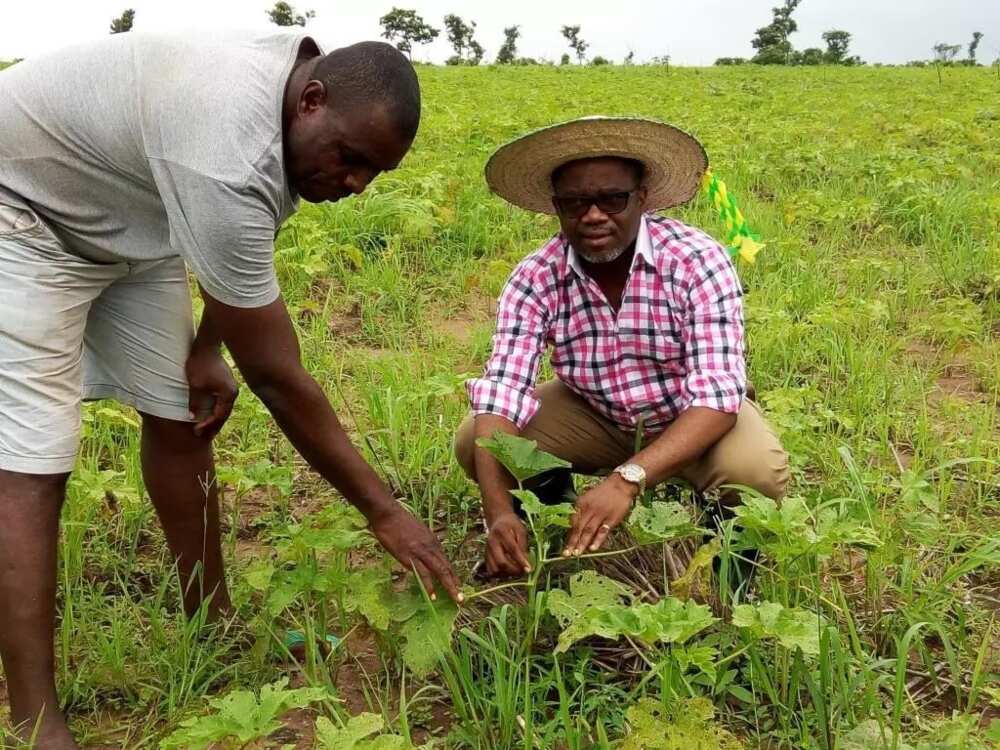 How and when to plant okra seeds
The first thing you must always remember or know about okra production is that it grows best only in warm season. So, planting of okra should be done at the end of spring or the raining season.
Okra seeds germinate and grow faster on well-drained, fertile soil. The soil's pH should be close to neutral between 6.5 and 7.6. If the soil is not rich enough, you can use compost or organic manure to make the ground more fertile.
You can begin the planting of okra seeds in two ways:
1. planting the okra seeds in a nursery field or in peat pots before transplanting them to your farm or garden
2. planting the seeds directly in your farm or garden
The seeds can be soaked in tepid water overnight before planting. This process helps to speed up the germination.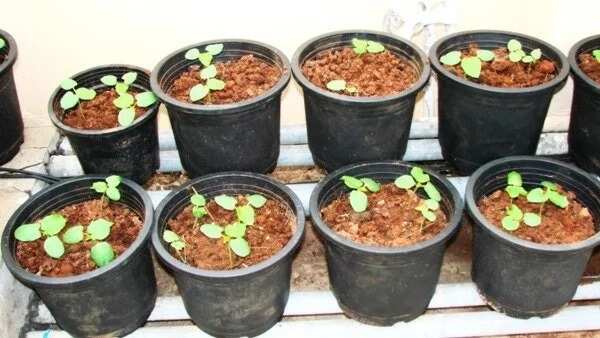 When you are planting okra seeds or transplanting the seedlings, make sure to leave a space of about 1 to 2 feet between each plant on the same row. And a space of about 3 to 4 feet in between two rows. Okra plants are tall, so they need enough room to grow well.
It is advisable that you make ridges before planting okra. It has been observed that okra grow better on ridges than on flat land.
You should remove weeds as often as possible. Also, you might have to water them if you are planting during the dry season.
Okra grows slowly at the early stage but as the temperature becomes warmer, it begins to grow faster. In the later stage, as the okra plant grow taller, the leaves become bigger and it starts to produce yellow flowers. The appearance of flowers is followed by the pods. They can reach full size in 2 or 3 days if the weather is warm enough.
The average length of a full-size pod is about 2 – 4 inches. As soon as they begin to reach full size, it is advisable to begin harvesting. If they stay longer than they should, the pods will become more fibrous and tough. Most species of okra plant takes an average of 2 months to grow and be ready for harvesting.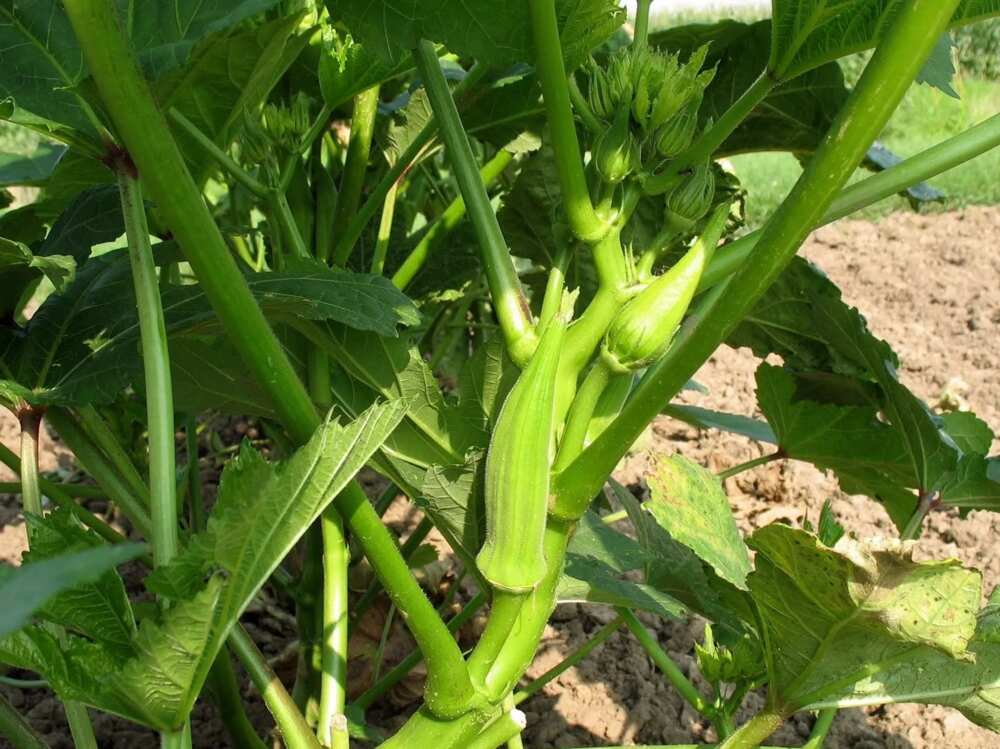 After harvesting, you can store them in a cool dry place. Also, it can be stored in the refrigerator in raw or cooked form. You can also slice the pods and sun dry them. This latter method can help you store them for a longer period.
Note that you can also interplant okra plant with other crops such as maize, beans, and tomatoes.
Even if you are not interested in commercial farming, okra is a vegetable you can easily plant in your garden and have at your disposal anytime.
READ ALSO: Soya beans farming in Nigeria.
Source: Legit.ng