Tiwa Savage baby pictures
Children of celebrities are always a source of interest. Everybody wants to see their photos, especially if their parents are very popular and loved by the public. Tiwa Savage baby pictures are touching and adorable. The photos express her love for the child. It is the most wonderful and purest feeling any woman would have. Let's see photos of them together. Tiwa Savage and her son are truly beautiful.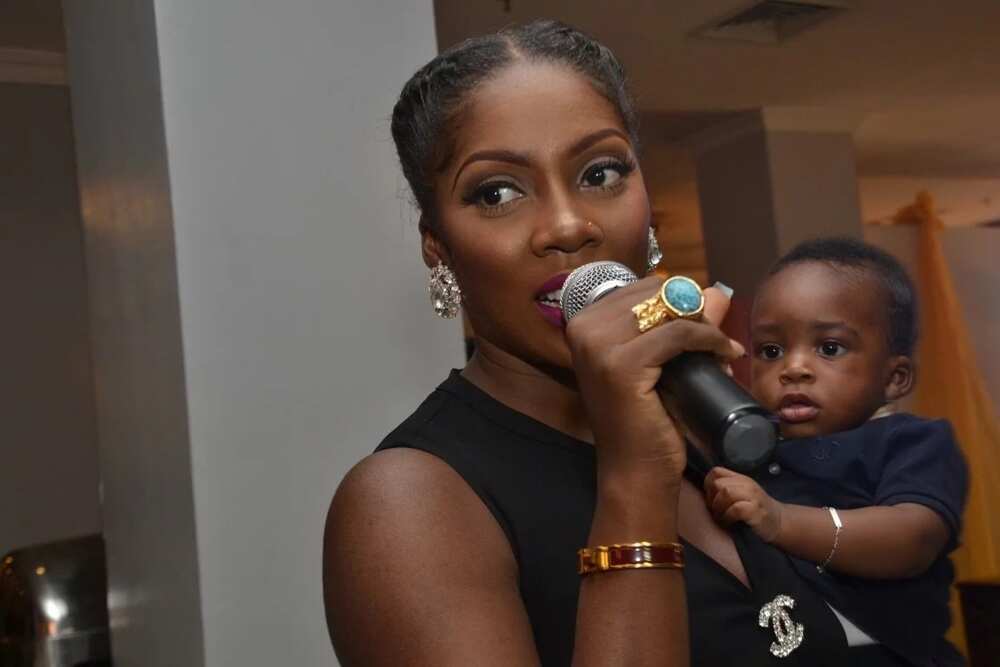 Just like other world superstars, Nigerian celebrities capture the awe and attention of both fans and other members of the public when they have a new baby. There is even more excitement if the baby is born at the peak of the star's career. Some celebrities actually do not show their offspring for a long time. Others sell the first, and follow-up photos to world famous magazines for a large amount of money immediately after the little one's birth. To the credit of these celebrities, they spend the money on exclusive photo sessions and more often they give it to charity.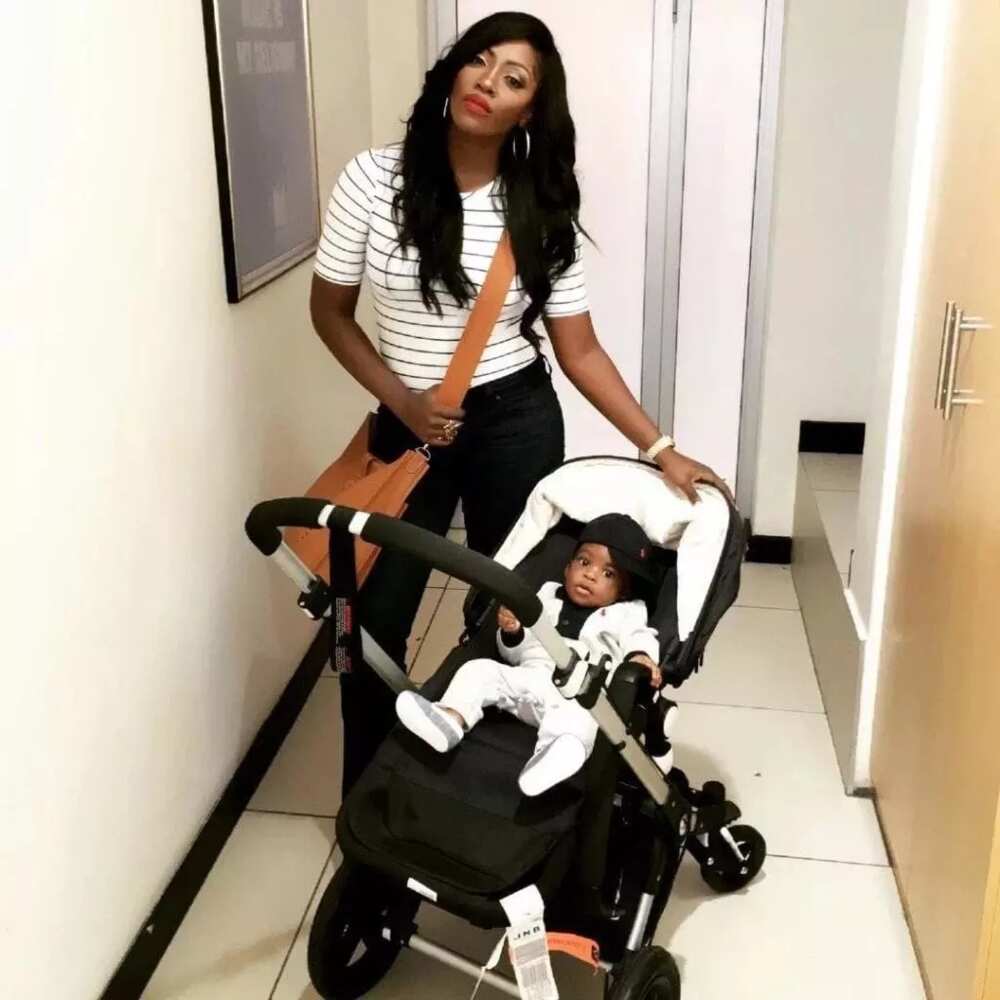 Then, when the first wave of attention passes, the stars occasionally organize a photo session with their children for prestigious magazines or online publications. When this is done, they project the image of a parent in love with their child. They show off the joy and feeling of contentment that any new parent would experience. Well, maybe with a touch of glamour. Usually, during such photo sessions, fans can also see the superstar's chic house and maybe an expensive car or two. In addition, the shoot can take place in fashionable and very expensive resorts. These are certainly an indispensable attribute of the luxury celebrities' life.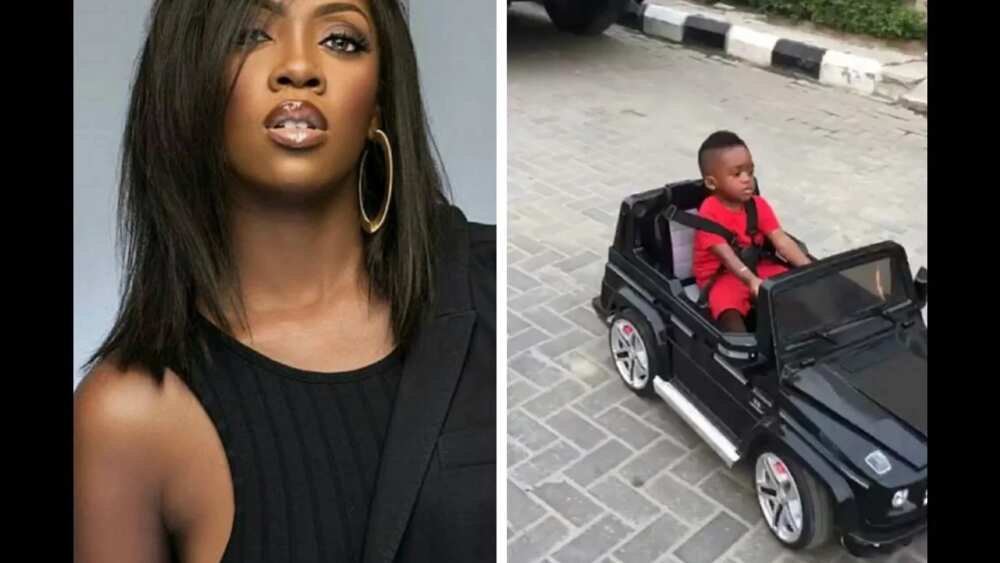 Superstar and loving mother
The Nigerian superstar Tiwa Savage has such great pictures with her child too. Tiwatope Savage-Balogun is a famous Nigerian singer, songwriter, and also an actress. This woman was born in Nigeria, but thanks to the fact that her family moved to London, and then to the United States, she joined the world of pop culture quite early.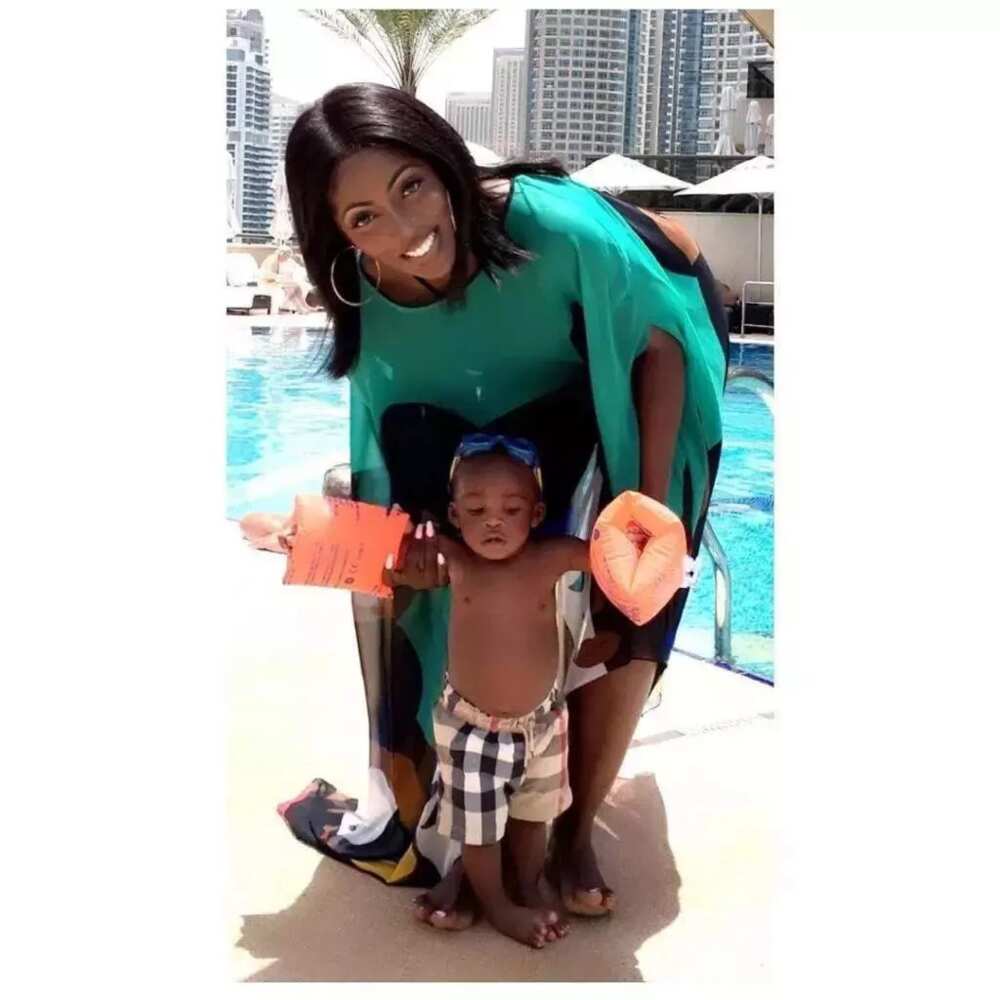 Having received an excellent education, Tiwa Savage, in order to realize her dream of becoming a well-known performer, took part in various musical competitions. She also acted as backup vocals for world stars such as:
George Michael
Kelly Clarkson
Andrea Bocelli
Sting
The Black Eyed Peas
Eminem
Robbie Williams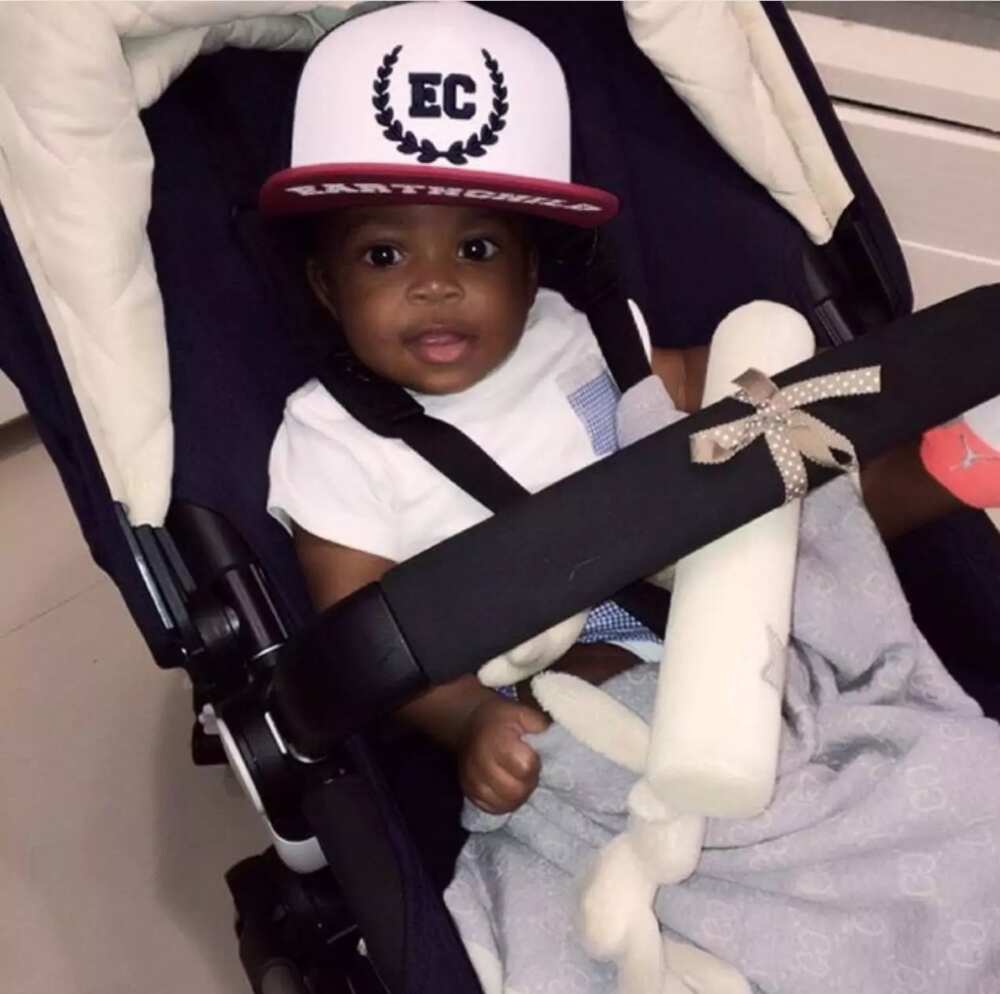 Her history tells us a lot about Tiwa Savage's vocal talent. The fact that Tiwa Savage did not want to remain on the sidelines and had desire to became a famous Nigerian singer, widely recognised throughout the world, also speaks about her hard and consistent work. She not only records her songs but also releases music albums. Tiwa Savage has her record label called 323 Entertainment. Her principal works are:
Studio albums
Once Upon a Time (2013)
R.E.D (2015)
Compilation albums
In addition, Tiwa Savage starred has in a number of films
Shuga (season 3)
For Coloured Girls
READ ALSO: Tiwa Savage natural hair care tips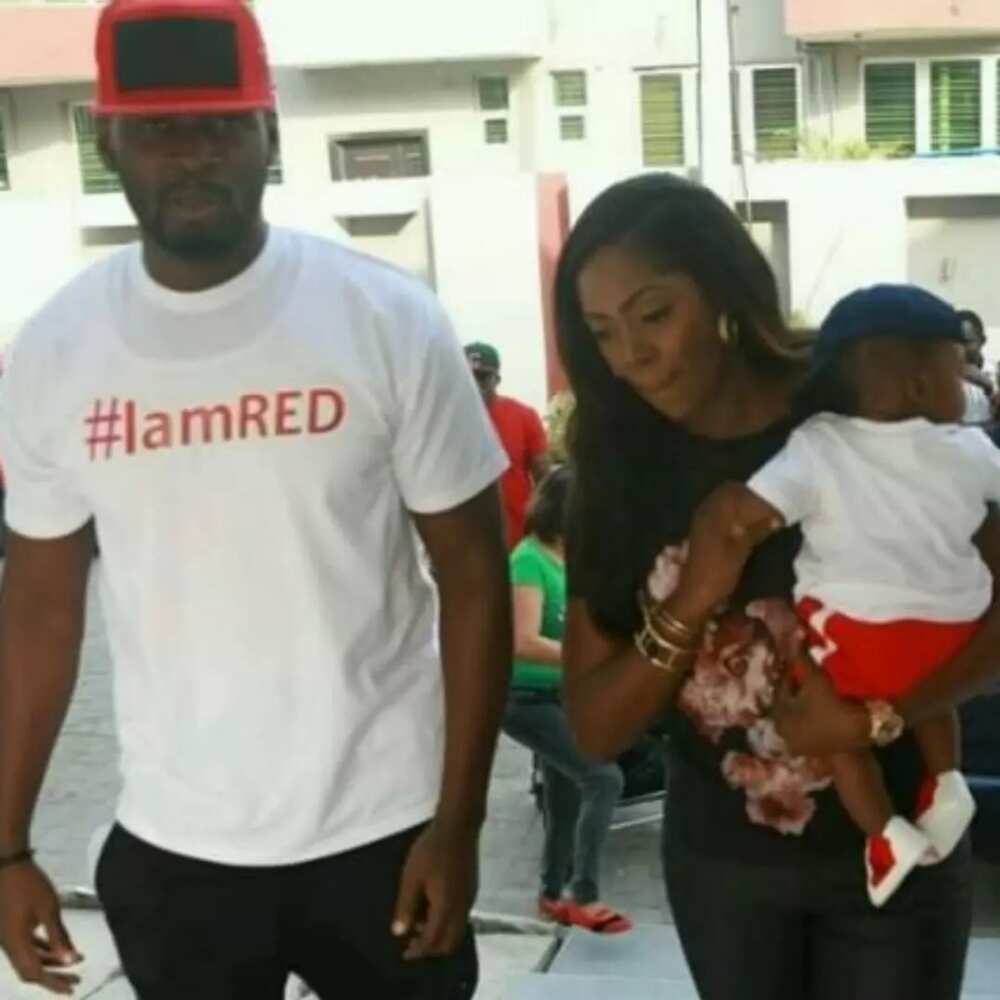 In 2013, she married Tunji Balogun also known as Tee Billz the showbiz promoter. On 22 July 2015, Tiwa Savage had a baby. Her son's name is Jamil Balogun. In April 2016, the relationship between Tiwa and Tee Billz ended. Tee Billz accused his wife of a lot of things on social media. Tiwa, in turn, opened up about her husband's sins in a video interview.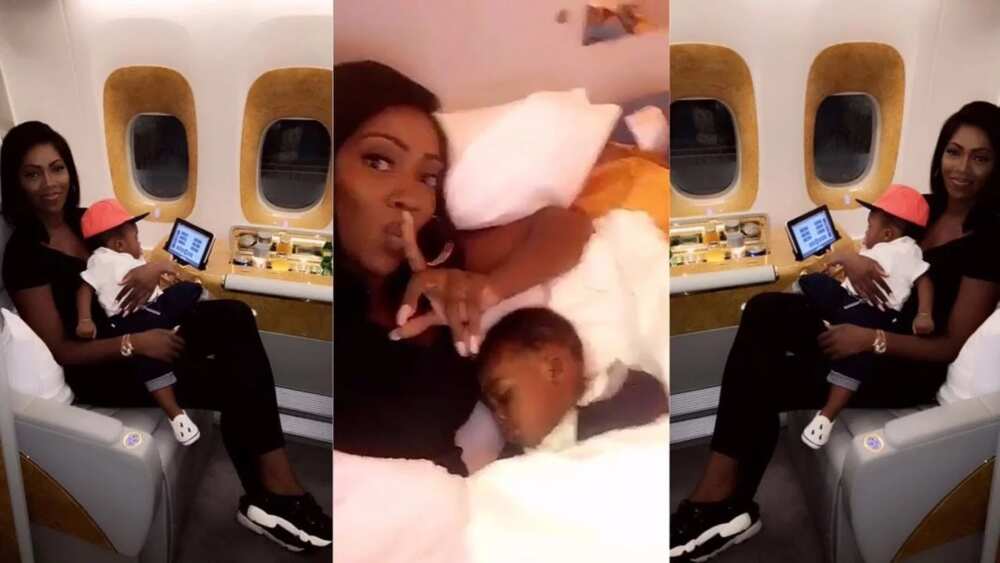 Tiwa Savage's husband even made an attempt to end his life because of financial troubles and personal problems, but fortunately, he was saved. Currently, the couple does not comment on their relationship status. Although according to most Internet sources, things still remain tense.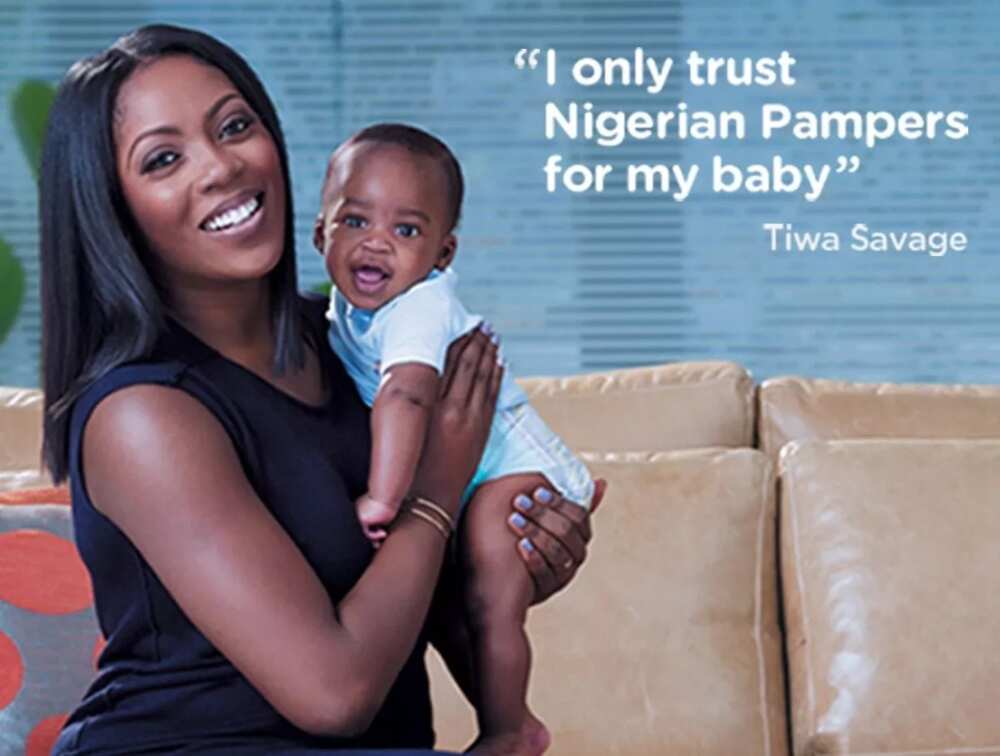 Whatever happens there with the parents, the beautiful child is not guilty of anything.
As we can see from the photos, the singer devotes a lot of time to her child, despite the fact that she is constantly working. Tiwa Savage does not only spend as much time as possible with Jamil Balogun on vacation, but also attends various events with him. Moreover, the duo were a team as they advertised diapers. There is a video of her reading books to her son and playing with him. In general Tiwa Savage spends time with her baby in the same way any average mom does.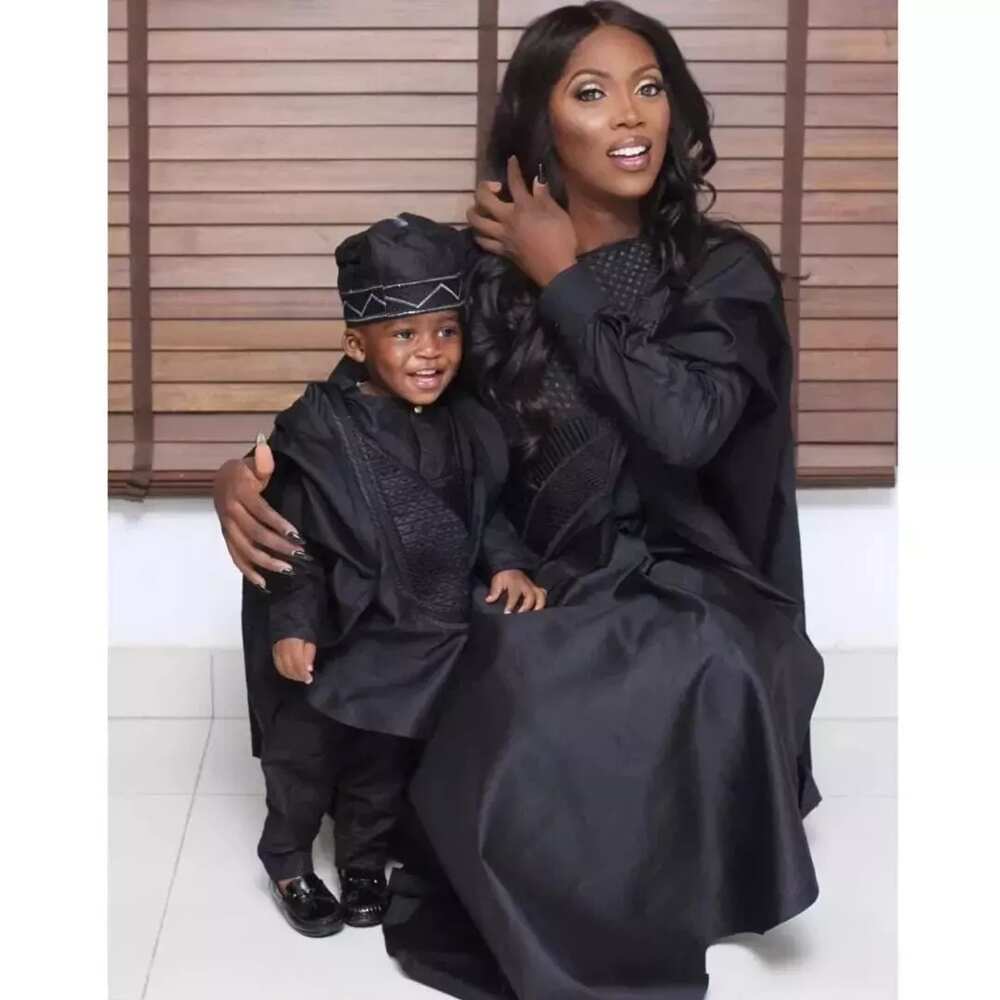 The musician constantly pleases her fans by uploading and sharing photos of her baby boy. They have been pictured travelling, shopping, and walking together. We can observe this ourselves, as well as the heartwarming relationship between the mother and son. Almost in every picture, there is her loving look solely for her child, and reciprocal smile her son gives her. So we can conclude: they have a good time together. They love each other. With these photos, they hope to share their happiness with others.
READ ALSO: Tiwa Savage's biography
Source: Legit.ng