10 causes of maternal mortality in Nigeria
Maternal mortality has been determined unequally at different times and different regions. However, a consensus has now been reached. In practice, the definition adopted by the International Federation of Obstetricians and Gynecologists is now almost universally applied. Read more about the causes of maternal mortality in Nigeria!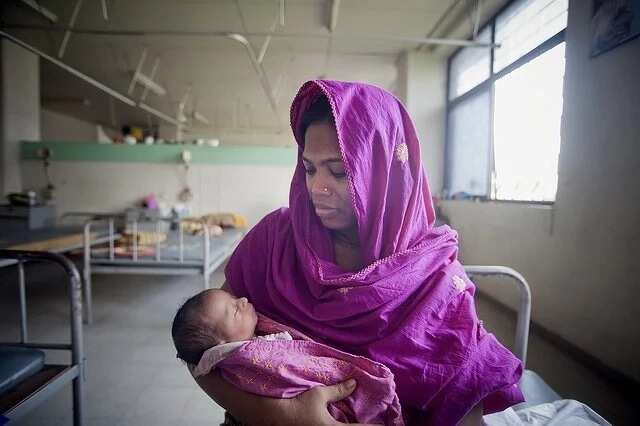 Maternal mortality
Maternal mortality refers to the rate of women who lose their life during pregnancy or while giving birth. These days, the indicator and level of maternal mortality in any country is significant. The quality and level of organization of modern obstetrical institution's work are used to determine this rate.
Causes of maternal mortality
Maternal mortality is inexcusably high in the country. Every day, about 800 women die because of complications which are connected with pregnancy or childbirth.
According to the estimates, about 303.000 women died during and after pregnancy and childbirth in 2015. Almost all of these deaths happen in low-income region. Besides, most of them can be prevented.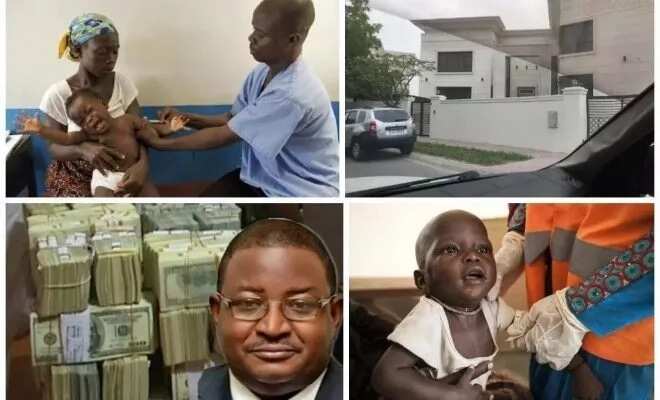 Huge maternal mortality reflects injustice in access to medical and sanitary services in some countries. It emphasizes the enormous gap between the wealthy and the poor people.
Almost all accidents of maternal death appear in evolving countries. More than half of these cases happen in sub-Saharan Africa. Almost one-third in South Asia.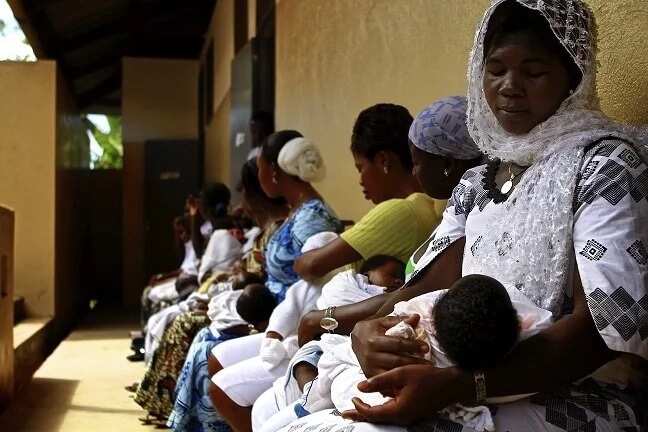 More than half of maternal deaths occur in places with unstable conditions and humanitarian problems.
The highest danger of maternal death threatens teenage girls under the age of 15. Difficulties during pregnancy and childbirth are the main reasons of death among adolescent girls in most developing countries.
Women die from complications during and after pregnancy and child-bearing. Most of these obstacles develop during the pregnancy. They can be prevented. Others may exist before pregnancy but worsen during pregnancy. It happens, especially, if they are not under observation.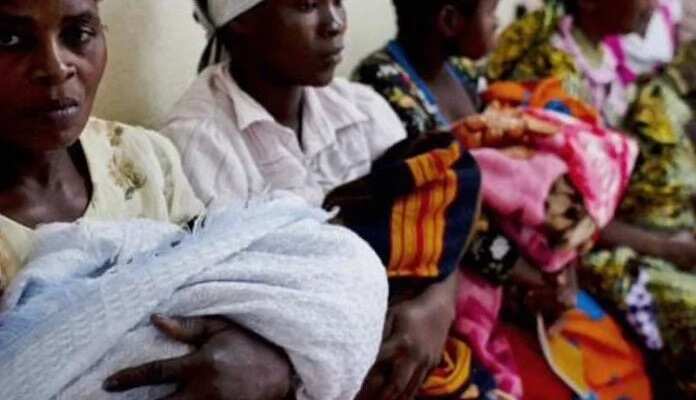 The main problems that cause 75% of all maternal deaths are:
Severe bleeding (mainly postpartum hemorrhage);
Infection (usually after childbirth);
Unsafe abortion;
Postpartum complications;
High blood pressure during pregnancy.
In other cases, the causes are diseases such as:
malaria;
HIV/ AIDS during pregnancy.
On a global basis, approximately 1.6% of all maternal fatalities are associated with HIV and AIDS. In sub-Saharan African, 2% of maternal mortality are believed to be connected with this infection. As a result, the maternal mortality that has to do with AIDS is 11 deaths per 100.000 live births.
A deeper research shows that hemorrhage in pregnancy and delivery is the main cause of maternal mortality in the country. The biggest is the failure of medical practitioners to notice the early warning signs. Also, a lot of these women do not ask for help in hospitals. Most choose not to do so because they are afraid of receiving low quality care.
Maternal mortality in Nigeria: statistics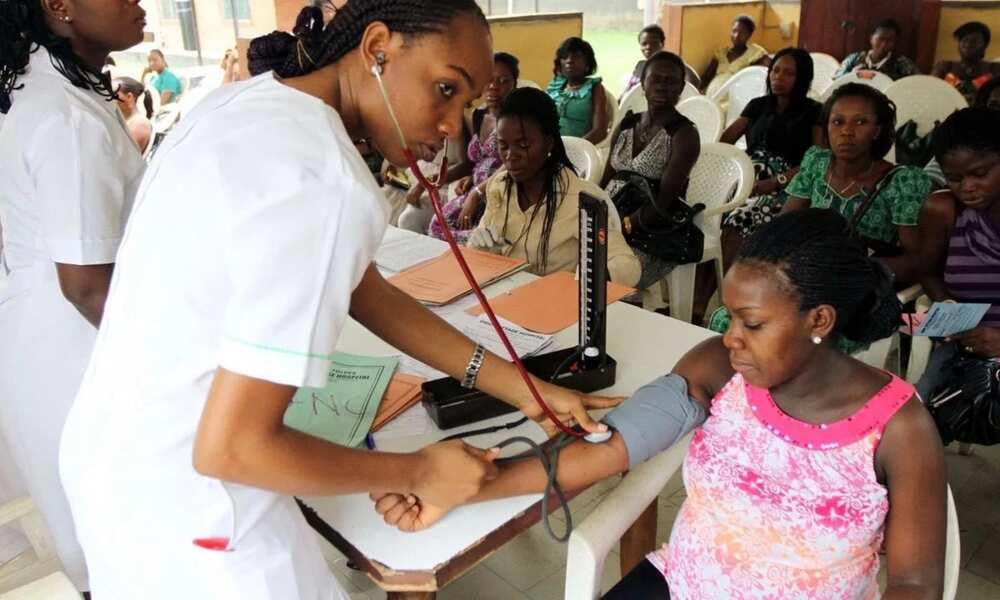 For example, in the year 2000, the country with the highest estimated number of maternal mortality was India. Next on the list was Nigeria. Obstetric matters of maternal death are often documented in this country. A little attention is paid to the main factors.
The Demographic Health Survey in Nigeria reported that doctors, nurses or midwives take part in one-third of the births in Nigeria. One fifth of deliveries received help from a traditional midwife.
One of each four births is assisted by a relative or some other untrained people. There are 17 percent of births that happen without any help.
READ ALSO: Teenage pregnancy in Nigeria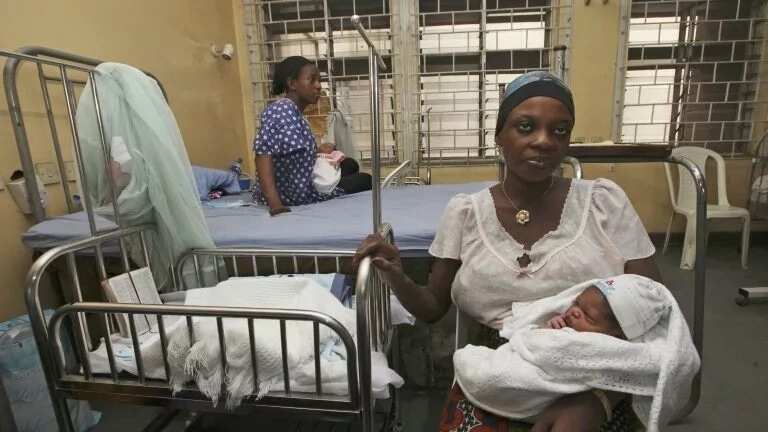 The overall rate of maternal mortality in Nigeria was 22 in 2015. In comparison, with 2014, the rate has not changed.
Between 2006 to 2015, the rate of maternal mortality in Nigeria increased by 30 percent. The average of women affected was 22.
The annual average growth rate of maternal mortality for this period was 1.48%.
Maternal mortality rate in Nigeria
The maternal mortality rate (per 100,000 live birth) in the country in 2015 was 814. This is 6 percent lower than the rate in 2014 (820).
Between 2006 and 2015, the rate declined by 76 percent. The annual average change in the maternal mortality estimate during this period was - 6.91%.
The maximum increase in maternal deaths in Nigeria between 2006 and 2015 was recorded in 2009. It was 54 percent of total births. The maximum decline was observed in 2006: -56 percent.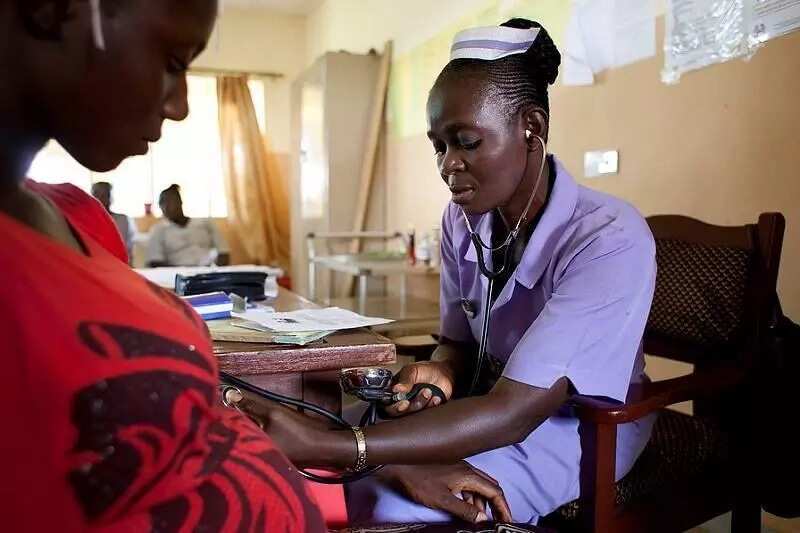 The highest maternal mortality rate in the country was reached in 2005: 946 (of 100,000 births). The lowest was observed in 2015: 814. The updated information for 2017 is not available yet.
Implications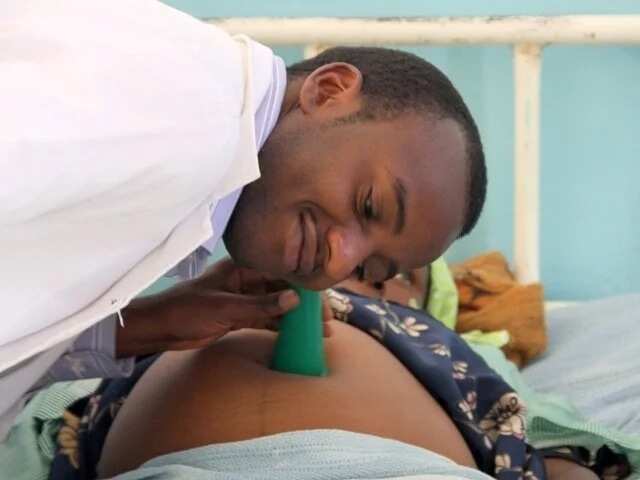 Emergent situations in the country as well as conflicts and natural disaster has made it difficult to make any progress regarding lowering maternal deaths. A crucial way to provide quality healthcare and save the lives of mothers and babies are:
stronger healthcare systems, which rely on effective facilities;
well-trained practitioners;
proper medications.
Today the problem of maternal mortality in Nigeria remains unresolved. The rate changes every year. We really want to believe that soon it will become minimal.
READ ALSO: Woman delivers her sister's baby twins after she has 9 miscarriages
Source: Legit.ng