Meet genius Nigerian engineer Bernard Okeke who created a drone (photos, video)
Legit.ng is always looking for ways to celebrate and create awareness for young talented Nigerians who have the ability to make Nigeria great.
We recently came across a talented Nigerian engineer, Bernard Okeke, who constructed a drone. The young genius like every other Nigerian is working hard to make is dreams into reality and mind you this talented man has big dreams that would not only make him great but also have a great impact on Nigeria's technology,
Legit.ng got in touch with Okeke who built his first drone successfully with the help of his professors and friends at school.
He expressed that he would one day construct a flying car which would have the ability to do what a car and an aeroplane does including flying.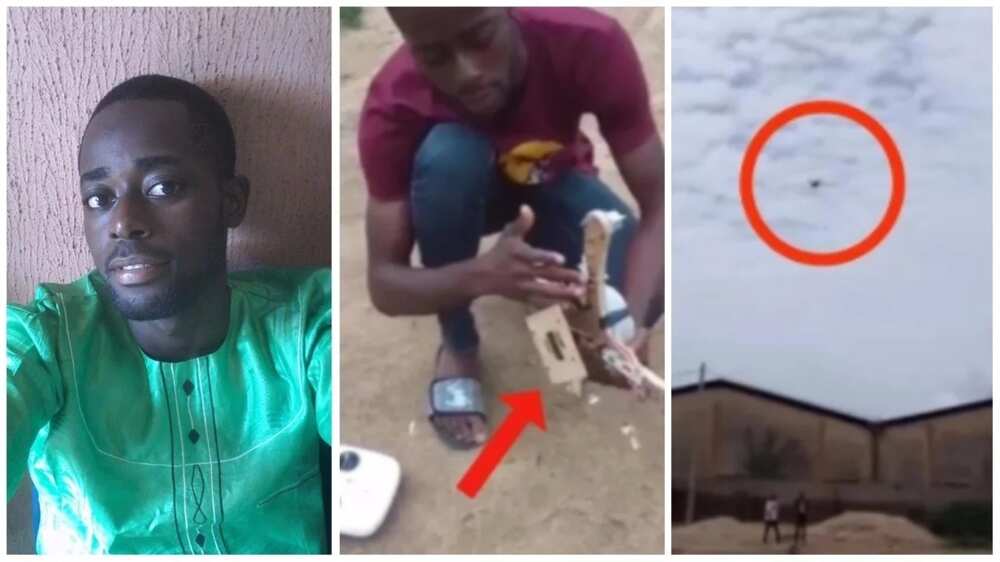 Imagine what a genius with dreams as big as building a flying car could do for Nigeria in the nearest future?
Okeke is not only a big dreamer, he also likes to challenge himself, the Nnamdi Azikiwe University student told Legit.ng that he constructed the drone as a school project, it takes courage to pick something as tasking as building a drone as a project that who be a big part of determining your grade and achievement in school.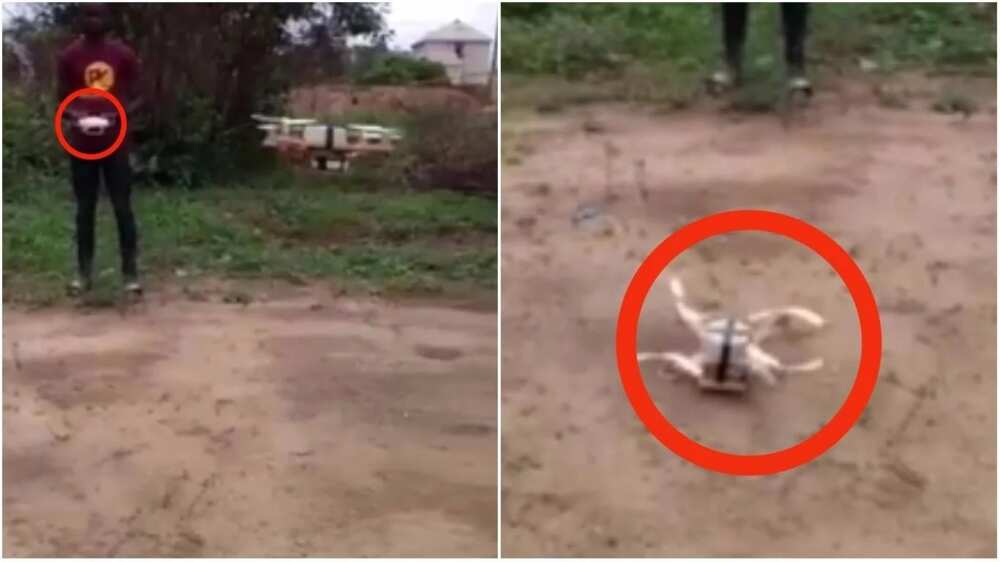 Legit.ng talked with Okeke to find out what inspires him to be who he is, read interview with the genius below:
READ ALSO: This young man credits his mother for special success in his life
1. Give us a brief description of yourself ?
"My name is Okeke Bernard, I am from Anambra state, a graduate of Nnamdi Azikiwe University, Engineering Faculty, Mechanical Engineering Department."
2. What inspired your project?
"What inspired my project was what I nursed since my university days of creating something that can fly."
3. How long does it take you to finish a project?
"The first drone I made took me about 2-weeks because I was new to it. Later, I made two drones in five days with the help of a friend and due to the urgency of its need."
4. Why do you like building things?
"I built this one because it was in favour of my bachelor in engineering degree, quite challenging and it was in favour of my dreams."
5. What do you do when you cannot get something right in your project?
"Leaving the room and getting my mind clear from the work by walking in the streets and also some words of encouragement from my friends, project partners and my supervisor."
6. How do you feel when you successful create something?
"Awesome, you should have seen me on the night the first drone flew around 3:00am, there was this joy like finally all my night of fruitless labour finally paid off."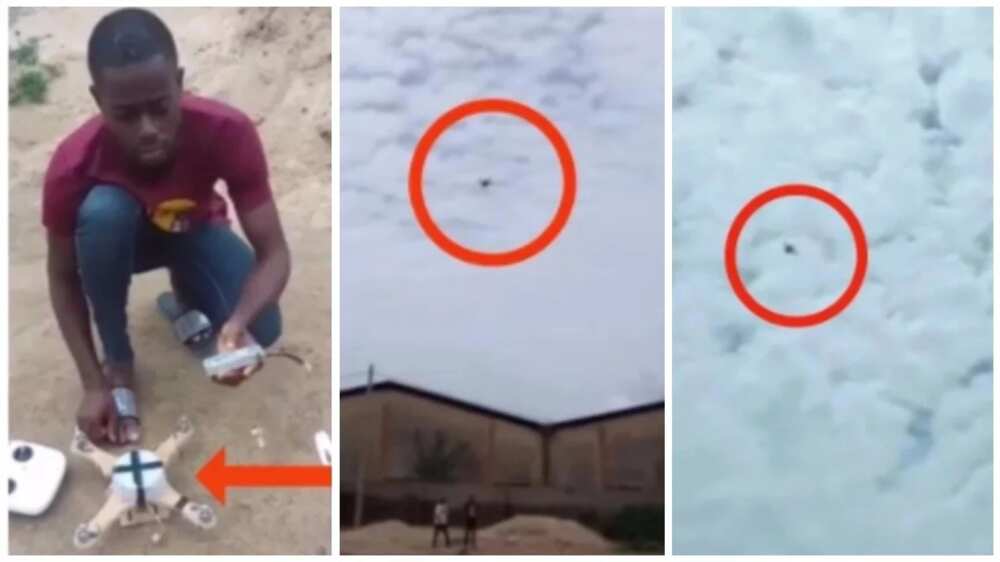 7. Who would you say is your idol in the technical engineering industry?
"Elon Reeve Musk CEO of Tesla motors."
Elon Reeve Musk is a South African-born businessman, engineer and inventor. He is the founder of SpaceX, he is also the CEO and product architect of Tesla motors.
8. What is your biggest dream project?
"A well aerodynamically aesthetic flying car."
PAY ATTENTION: Get all the latest gossips on NAIJ Gossip App
9. Who would you say inspires and helps you with your projects?
"My family, friends and my team members, Vincent Ekeh and Obi Chijioke because they contributed greatly to the construction of the drone and also my supervisor Professor C. H. Achebe and the Vice Chancellor Professor J. E. Ahaneku they both believed in my team and they contributed financially to the project."
Watch video of Bernard Okeke's drone
Meet talented artist Olayinka Adejumo who paints prominent Nigerians
Source: Legit.ng