Soya beans farming in Nigeria
It is a well-known fact that Nigeria is the biggest producer of soybeans in Africa. We all know that our body requires all kinds of nutrients to stay healthy. Soya beans is a great source of protein. Do you know that the global usage for this crop is nearly eleven million tons?! And what is more, Africa's annual expenditure of soya bean is about 619 thousands tons.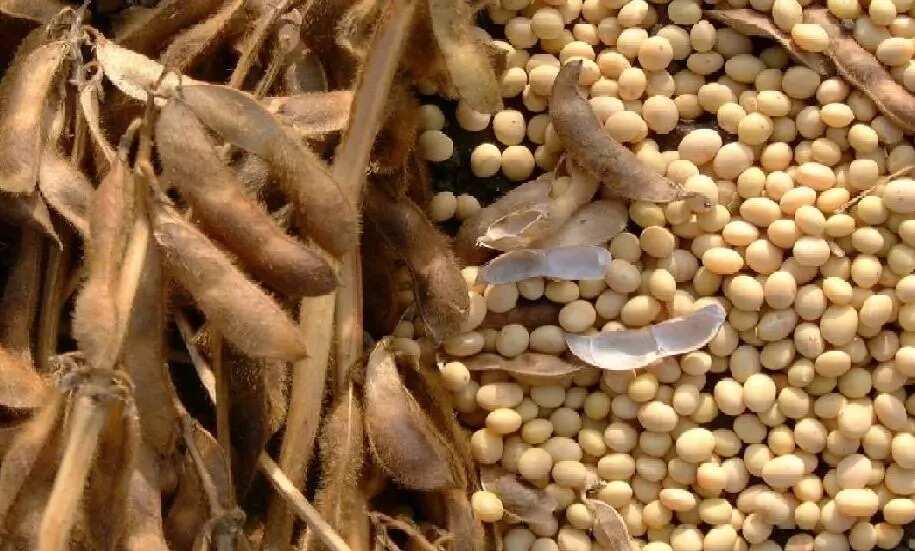 Let us start by considering the fact that soya bean is a pod-bearing plant, broadly grown for its eatable bean which can be used for a number of things. Also, soybean, according to some experts, can be classified as an oleaginous plant.
By its nature, soya bean can be grown only in tropical, subtropical, and moderate climes. Evidently, it can be diverted by the cultivation and habitude. As for its pods, stalks, and foliages, they are usually coated with brown or grey fleece, and this herb is often about two meters in length. What is more, after the foliage falls, the beans will begin to mellow.
Soya beans farming is considered as a very profitable business in Nigeria, and it can provide employment for about a third of the whole population of the country.
READ ALSO: These 7 wonderful CROPS will put Nigeria's economy back on the track
The process of soybean cultivation
It should be noted that soya bean cultivation in Nigeria usually starts in May or June. By their nature, soya beans grow well on almost all kinds of soil except deep soil that have a bad water retention. So, experts say that the optimal ground PH is 6.5 max, and it may need to be calcified.
Usually, this plant sprouts better in moderate regions. Soya bean is a short-day herb. It means that the blossoming happens when the nights begin to lengthen and the days shorten. Also, the breeding of soya beans and how it undergoes various mellowing stages has led to a creation of crops that have large variety of sizes.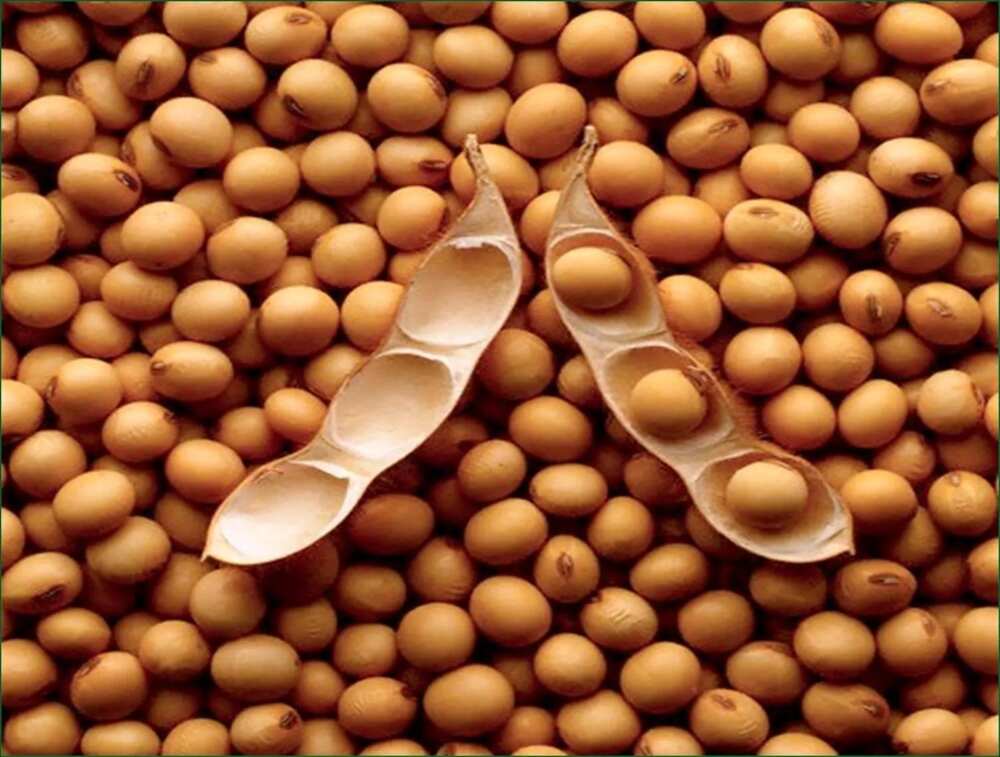 Another important condition for soya bean cultivation is rainfall. Fine harvest is impossible without good watering. By the way, normal water supply is the most important thing during the process of the cod and beans expansion. Nowadays, watering is a crucial aspect for higher income and security for all farmers.
All stages of soya beans farming in Nigeria
As far as we know, beans are one of the most consumed main meals in Nigeria. As previously mentioned, they are full of protein. However, in spite of our massive beans' usage, a large part of this plant is imported from the Niger Republic.
To tell the truth, soya beans farming in Nigeria is not an easy process, because it requires almost all your time and effort. It should be noted that this process consists of four main stages:
Stage #1 is the choice of place for planting
At first, you have to choose a special place for your soya beans farming. Southeastern and southwestern parts of Nigeria are very rich for good fields and grounds. Also, bean seeds usually do not sprout well in rainy regions. Dry ground plays a big role in soybeans farming. Whereas in contrast, a moist ground can decay the legume crops prior to intergrowth. That is why you should prepare your ground beforehand.
Stage #2 is the choice of seeds
Nowadays, there are a lot of different kinds of beans, and you should be very attentive while choosing the seeds you are going to plant. After choosing your seeds, you should plant them two inches into the ground. It is a well-known fact that soya beans usually begin to germinate rather fast, and within two weeks you will see an outgrowth.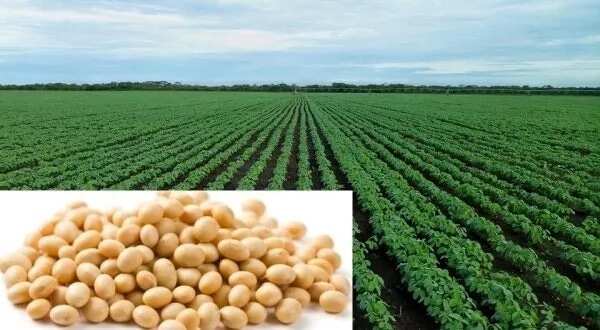 As for fertilizer, you don't need it at all, especially if the chosen soil is good enough. You might need it only in a case of a bad farming area, but it will be to nourish the soil, not the plant. When it comes to nourishing the beans, it is best to use nitrogenous substances. However, you should be very accurate because unnecessary usage of fertilizers for soil can decrease the size of your harvest.
Stage #3 is plantation
The process of planting requires a lot of efforts because the beans should be planted facing down, and the space between seeds should be four to six inches. After planting, you should instantly water the ground and then continue to water it regularly until the plant germinates. But don't water the foliage, otherwise it will result to an increase in moulds. Note that, every four years you must change the your farming space. Also, one big tip is to plant the soya beans far from onions.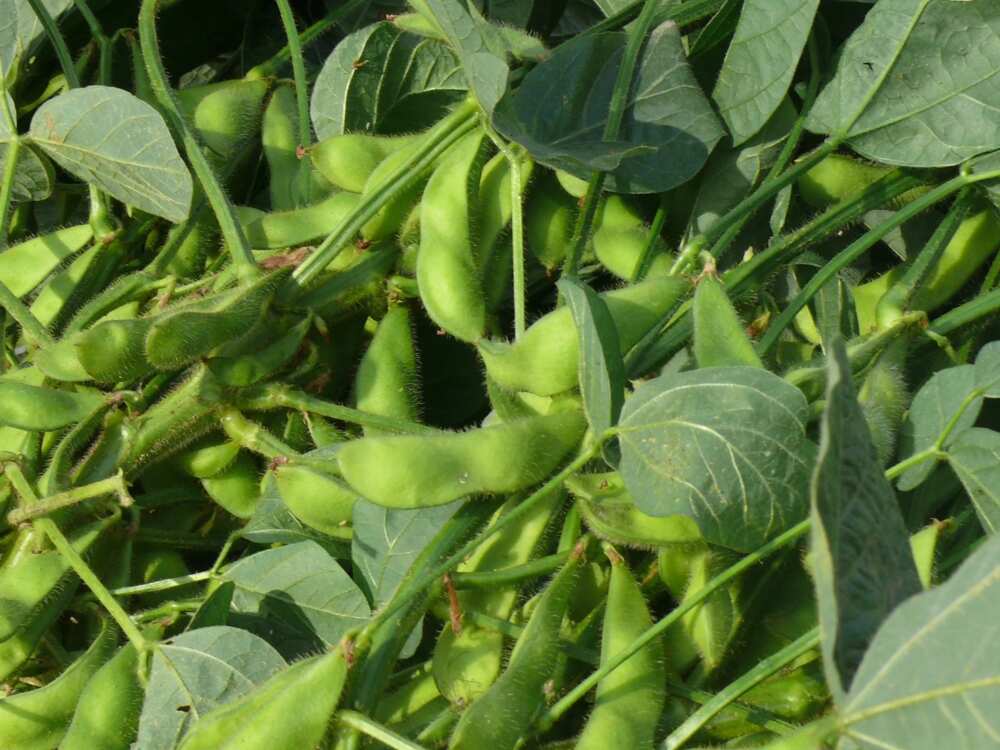 So, during germination, the plants begin to thrive and all the beans will appear at the same time. You can have an uninterrupted harvest after a while. Actually, this process can take up to two months. Don't forget to water it regularly but sparingly.
Stage #4 is harvesting crops
When it comes to harvesting the crops, it is a very painstaking and hard process. Drought weather is very useful for your harvest and excessive moisture can be too detrimental. All in all, you can begin to harvest in three months after the plantation.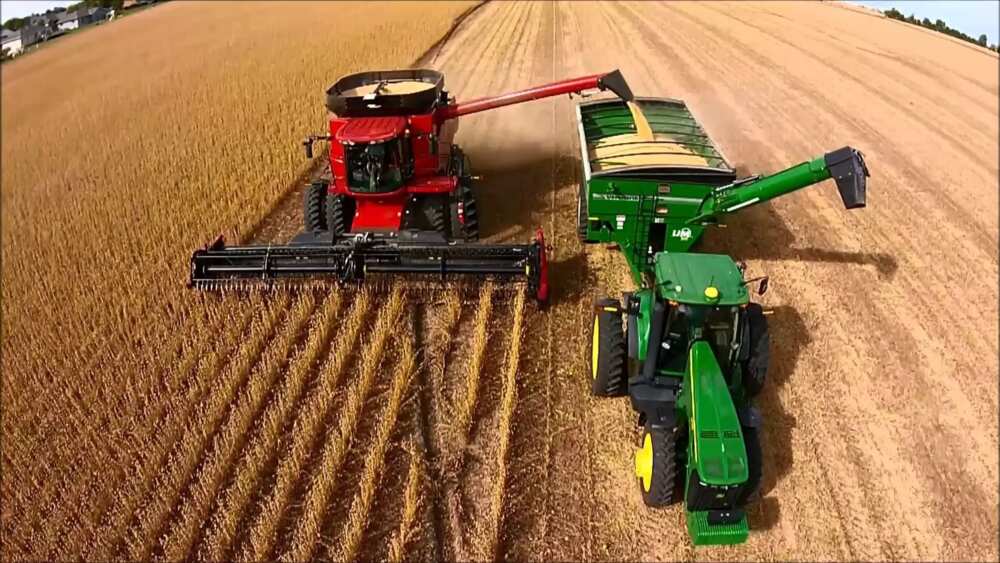 One more important thing to note is that the harvesting depends on two main factors: the kind and the level of growth. As for the soya beans well developed, they can be harvested at the snap, shell or dry phase.
For example, the bean-pods can usually be cropped when the beans are still green. Also, you can leave your bean-pods until they become dry and then harvest them. Another option is to harvest soya beans when they are dry and bean-pods begin to open. It is very important to choose the right time for the harvesting.
In a nutshell, if you decide to harvest too early, the beans will be unripe and you will not get the adequate taste and structure. However, if you wait too long the beans can become strong enough to be sold for a good price.
Not an easy, but a very profitable business in Nigeria
Nowadays, this business is very popular all over the world. When it comes soya beans business in Nigeria, there are a lot of different variants that will bring you income.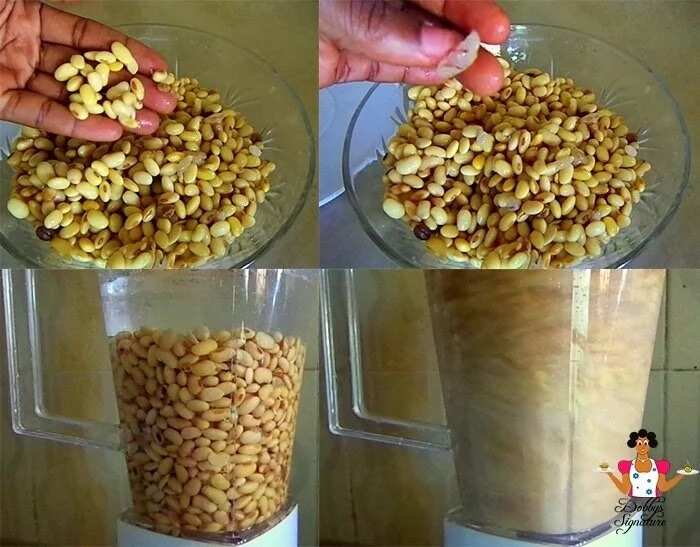 So, soya bean farming can be classified as a profitable business in Nigeria. It goes without saying that the process of its cultivation is not an easy one. And moreover, it requires a lot of time, attention, and of course investments. Nevertheless, one should accept that the business of planting beans can bring a return for all your investments and make you good profit.
In any case, if you are ready for hard work and have found the right spot for planting soya beans, you can give it a try. It will bring you healthy return, and you will probably even become a millionaire. Good luck! Just try it!
READ ALSO: Pig farming in Nigeria
Source: Legit.ng